A pair of sunglasses is the proverbial cherry on top of our outfit sundaes. Here, Vogue Scandinavia editors share which designer shades they'll be wearing all summer long
All products featured on Vogue are independently selected by our editors. However, when you buy something through our retail links, we may earn an affiliate commission.
Few items have the capacity to bestow instant suave to our summer ensembles, and the very best accessory to elevate our hot-weather get-up? The perfect pair of sunglasses. Perched atop our nose bridge, they transform our outfits. A romantic sundress is given a sense of mystery when our eyes are hidden behind a black acetate cat-eye, and the oh-so-simple uniform of a white T-shirt and a pair of jeans goes through an almost magical metamorphosis when a pair of oversized '70s shades slick back our hair (we're looking at you Jane Birkin).
Below, our editors shares the designer sunglasses that are on their shopping list for the summer.
Allyson Shiffman - print editor
"Somehow these feel like a representation of the shrug emoji and that really speaks to me."
Loewe
Square Loewe sunglasses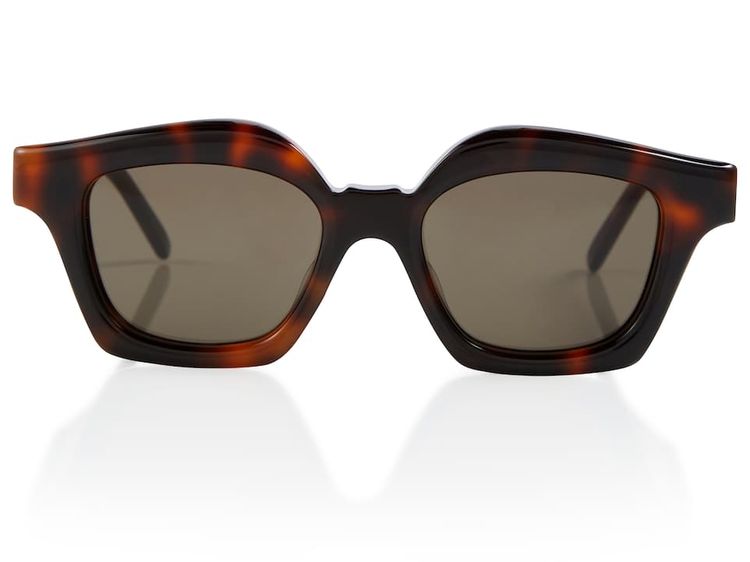 Eliza Sörman Nilsson - digital editor
"I'm not very adventurous when it comes to sunglasses because I love my classics. But these Gucci shades have won me over. I can see them as a hard working plus one for long lunches and archipelago trips. Bring on the light"
Gucci
Cat-eye Gucci sunglasses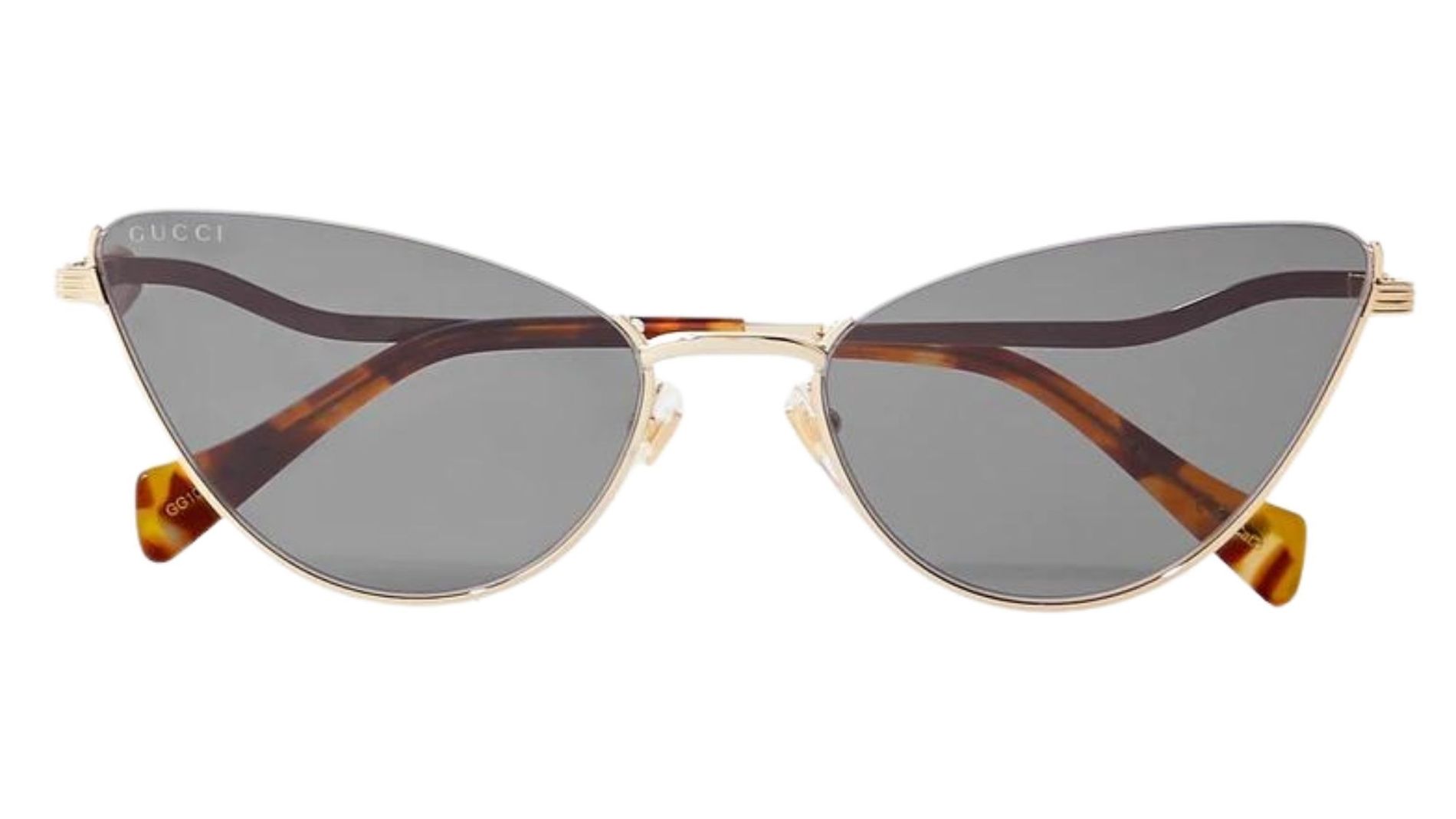 Josefin Forsberg - expert editor
"Some sunglasses stick with you, and for me, they always seem to be Celine. From the brand's 'Audrey' glasses – inspired by Audrey Hepburn's impeccable style in Breakfast at Tiffany's – released in 2016 to Hailey Bieber's favourite Celine cat-eye shades, the French Maison has cemented itself in my consciousness as the It-brand for sunglasses. So this summer, I'm opting for the perfect merger of Hepburn's rounded oversized look and the dramatically strict lines of Bieber's sunnies."
Celine
Square Celine sunglasses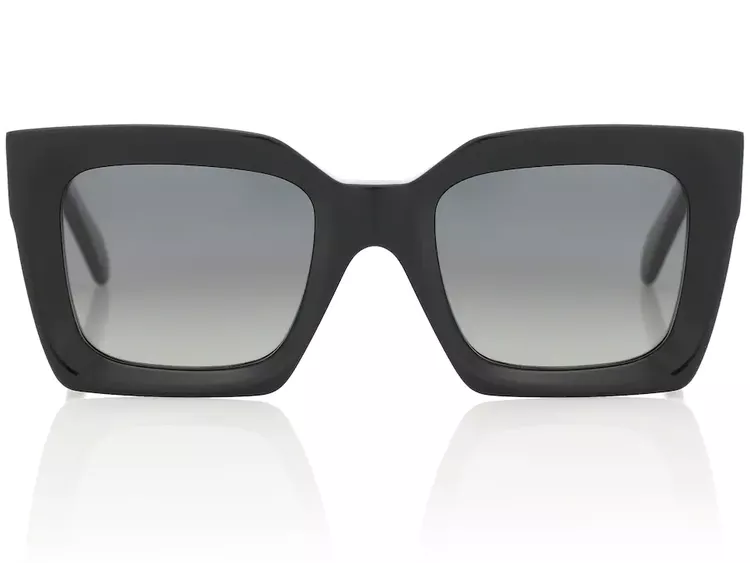 Esteban G Villanueva - beauty editor
"This summer I plan to serve young mediterranean heir vacationing somewhere near the Tyrrhenian Sea and these Bottega Veneta Frameless Gold-Tone Sunglasses fit right into my fantasy. They're simple, chic and with a bit of a vintage vibe that make them viable for any occasion throughout the long lasting daylight hours. Pair them with a white button down and some light washed denim for a casual drive down to Palermo or with a linen navy blue suit for a dinner off by the Amalfi coast."
Bottega Veneta
Frameless Gold-Tone Sunglasses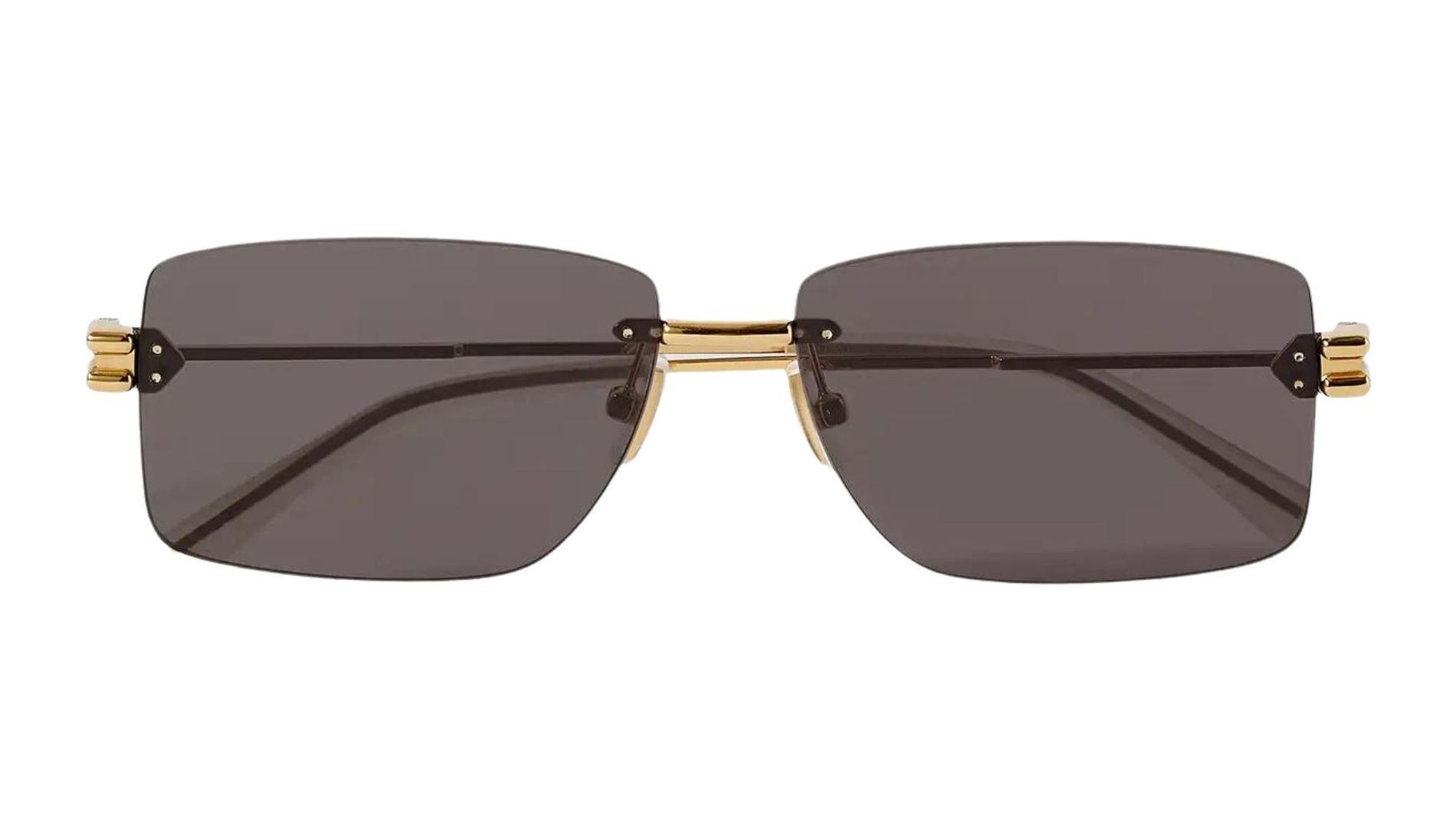 Jennifer Nilsson - social media editor
"I rarely think sunglasses suit my face, but if there's one thing I can't get enough of it's cat-eyed shaped sunnies. I'm loving the vintage vibe these Fendi ones give off and I can definitely see myself wearing them this summer."
Fendi
Oversized cat-eye sunglasses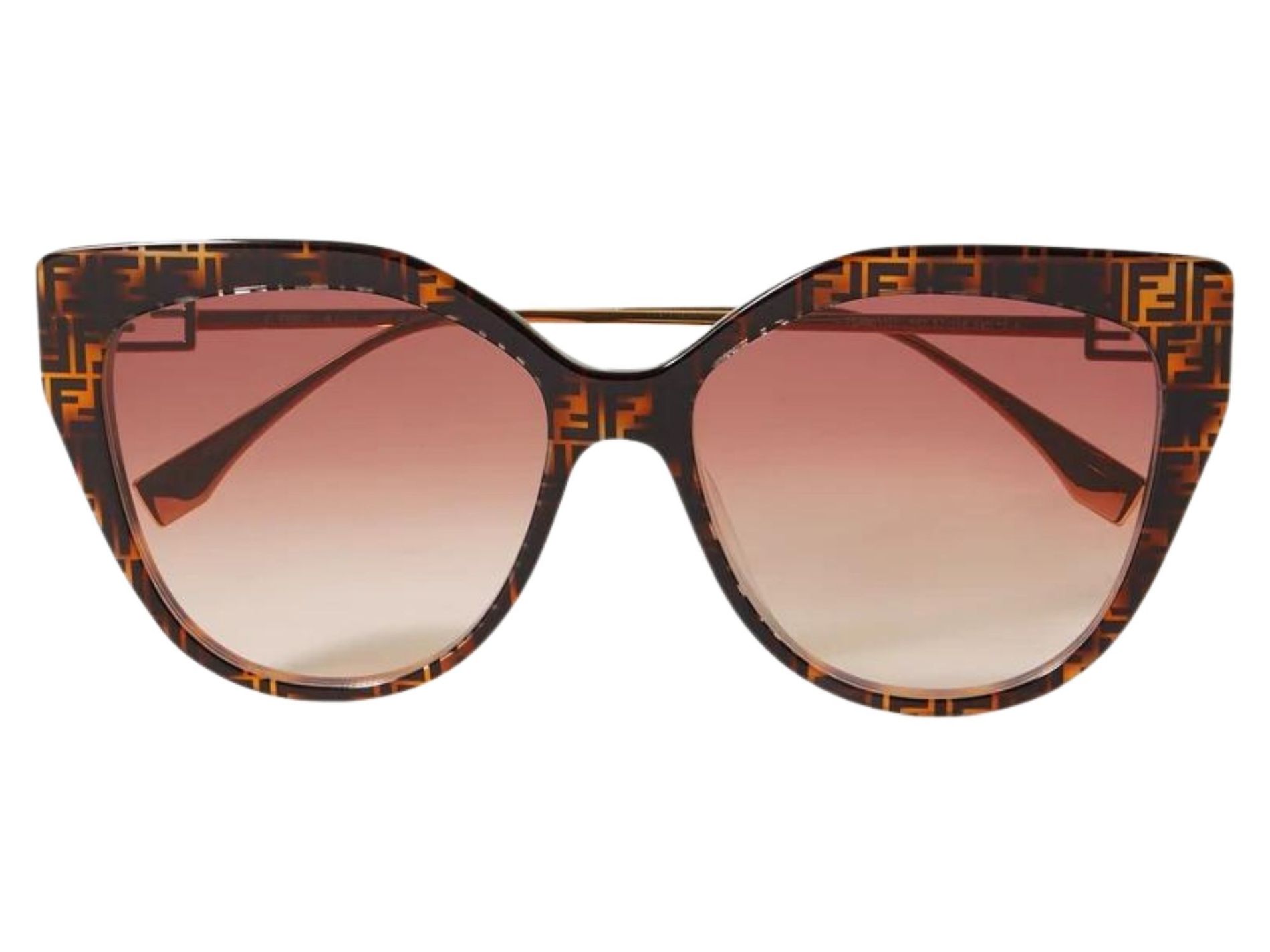 Rebecka Thorén - assistant to the editor-in-chief
"When it come to sunglasses I normally go for shades in muted tones, however this spring I am ready for a pop of colour. This pair will bring some more energy to my wardrobe, whether worn with a floral dress or cashmere on chilly spring days."
LaPima
Lisa square acetate sunglasses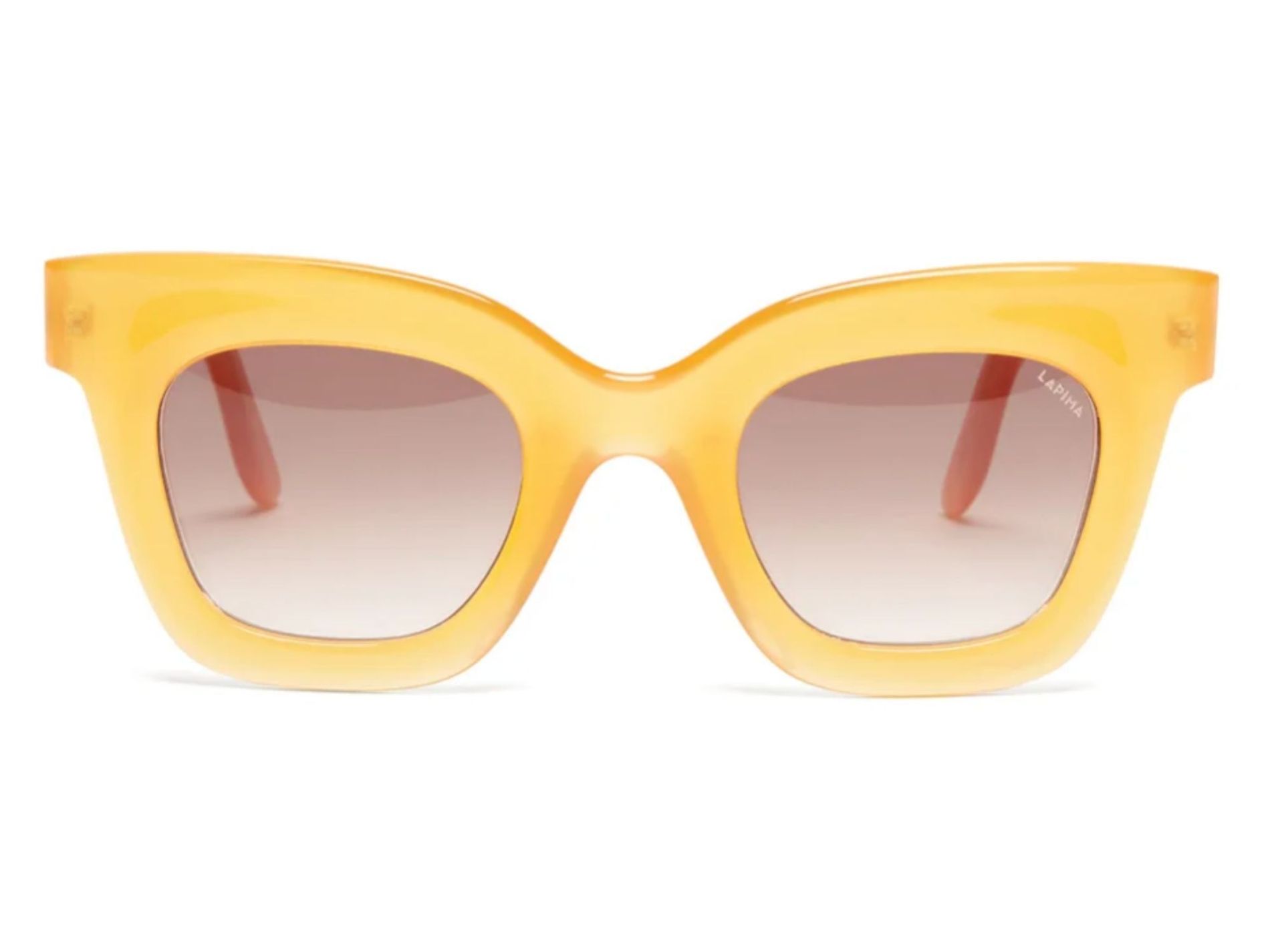 Amelie Langenskiöld - fashion assistant
"While I'm a a big admirer of playful handbags and shoes, I believe sunglasses should have a classic style. This might be controversial to say, considering the over-the-top stunning frames Fendi, Gucci, Balenciaga among many other brands have in their collections. But my eyes are always drawn to a minimalistic frame, including these black ones from Totême."
Totême
The Classic sunglasses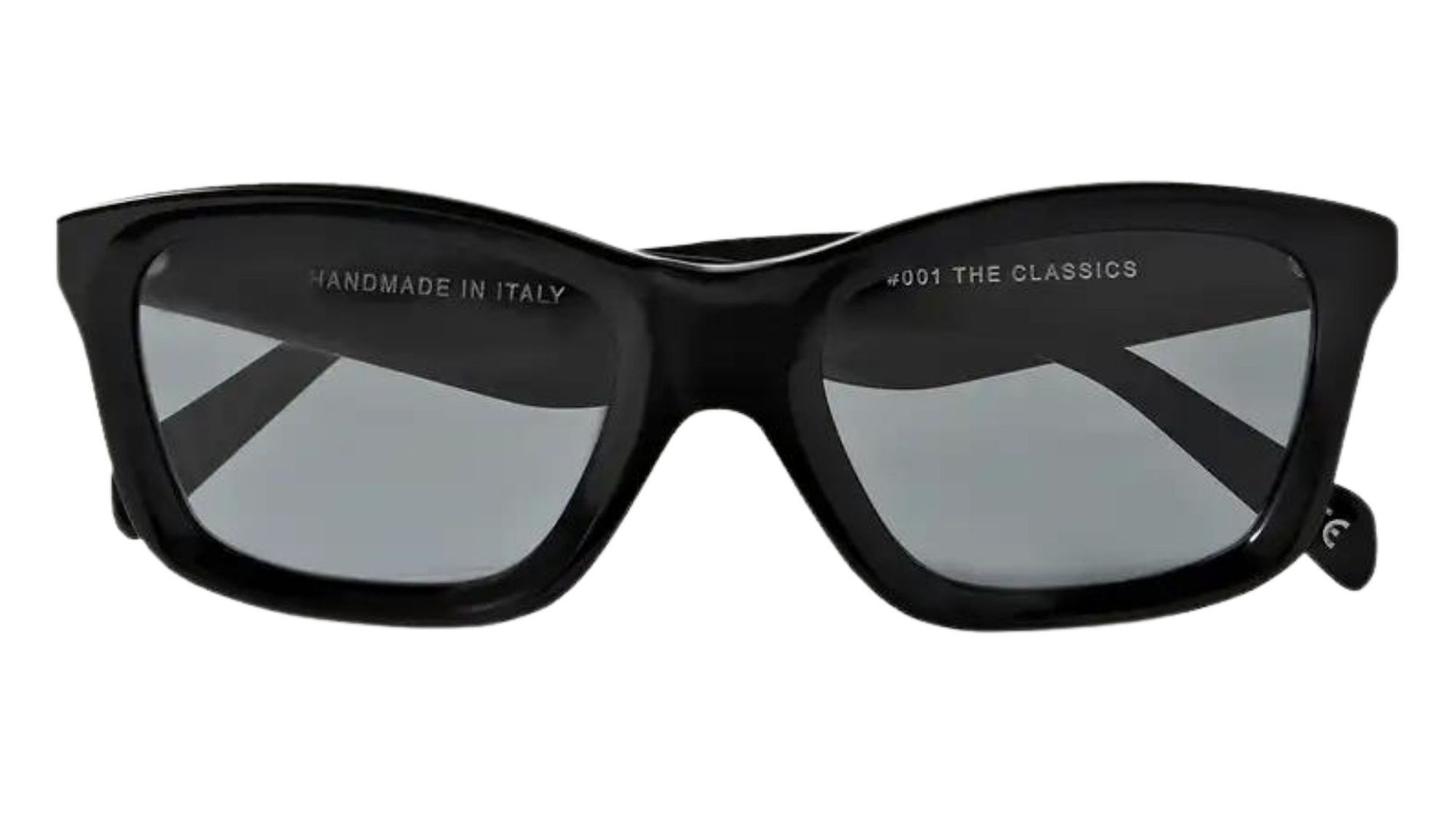 Julia Jasper - social media assistant
"The heart-shaped frame of these Stella McCartney sunglasses really caught my eye and that's why these frames are the perfect choice this spring - they will bring a smile to your face and hopefully anyone you meet while wearing them!"
Stella McCartney
Cat-eye Stella McCartney sunglasses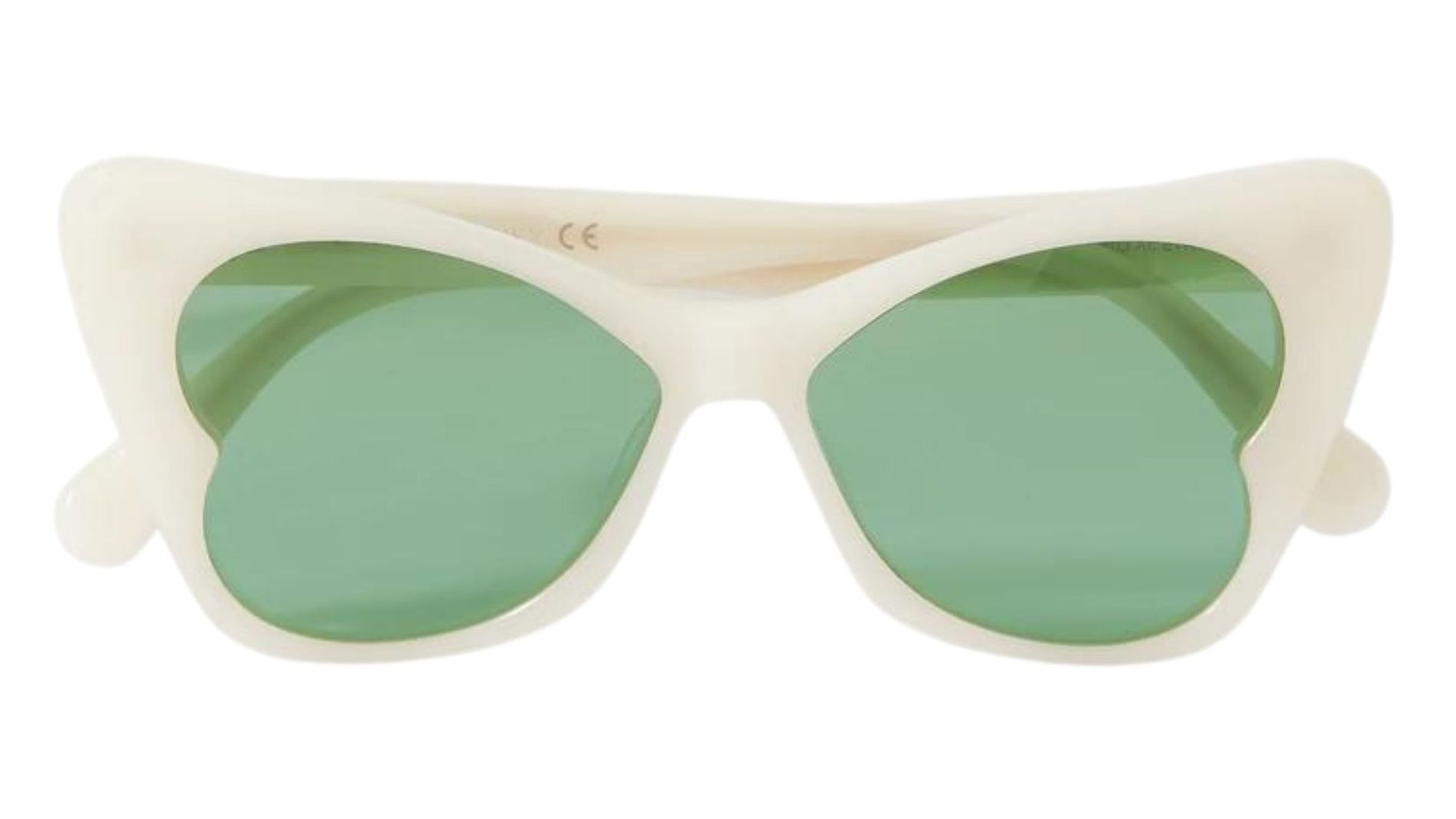 Jenny Jensen - Sales & Partnership Manager
"After spotting this pair on Bella Hadid in Paris, they've been on my list of summer essentials to invest in."
Vehla
Olsen sunglasses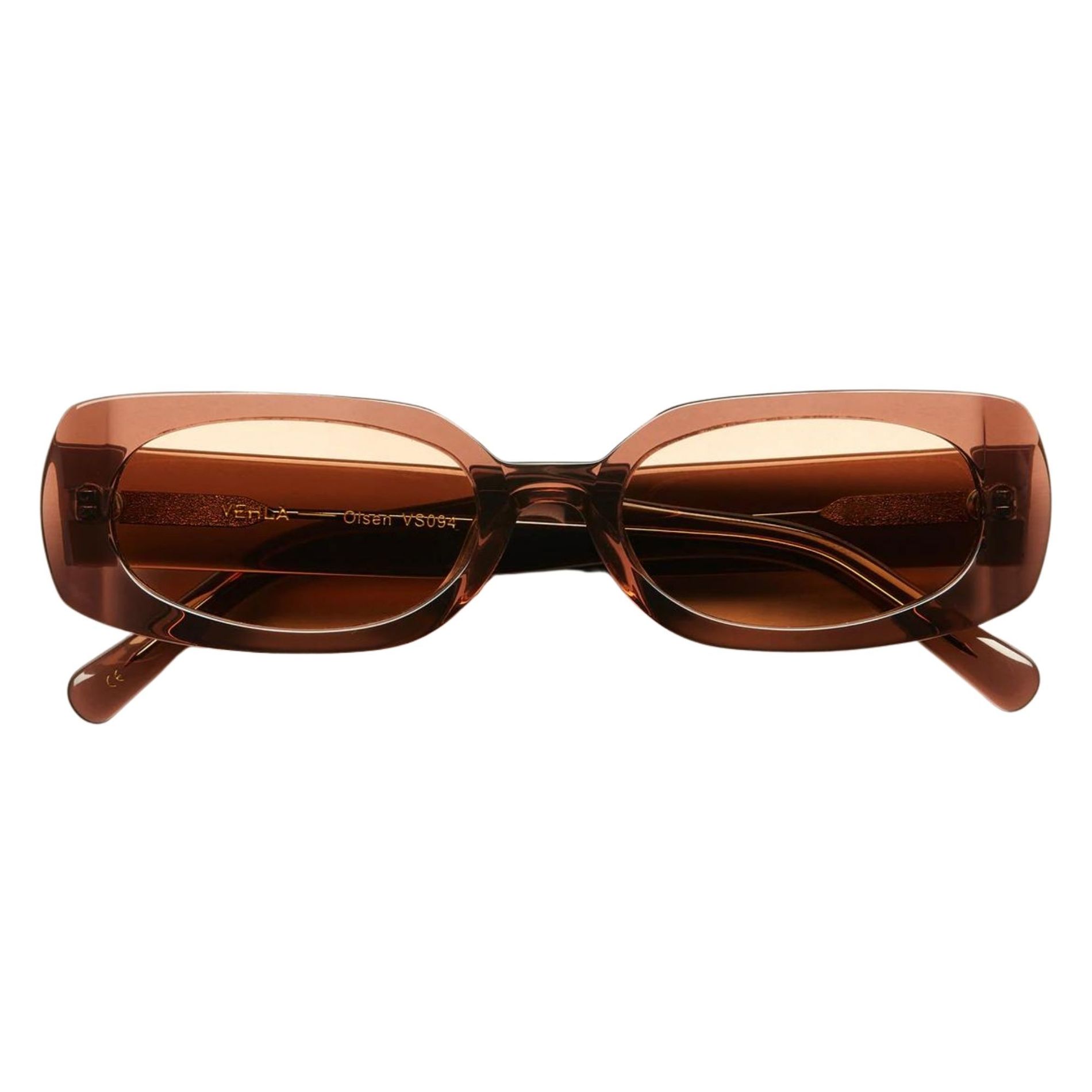 Linnea Pesonen - freelance writer
"This coming spring and summer I want to up my sunglass game and for a change buy a pair that's not black or tortoise. I'm not usually the one to go for pink, but these Isabel Marant sunnies ooze a vintage vibe that I can't resist (while also create a sudden urge to book flights to Miami)."
Isabel Marant
Aviator acetate sunglasses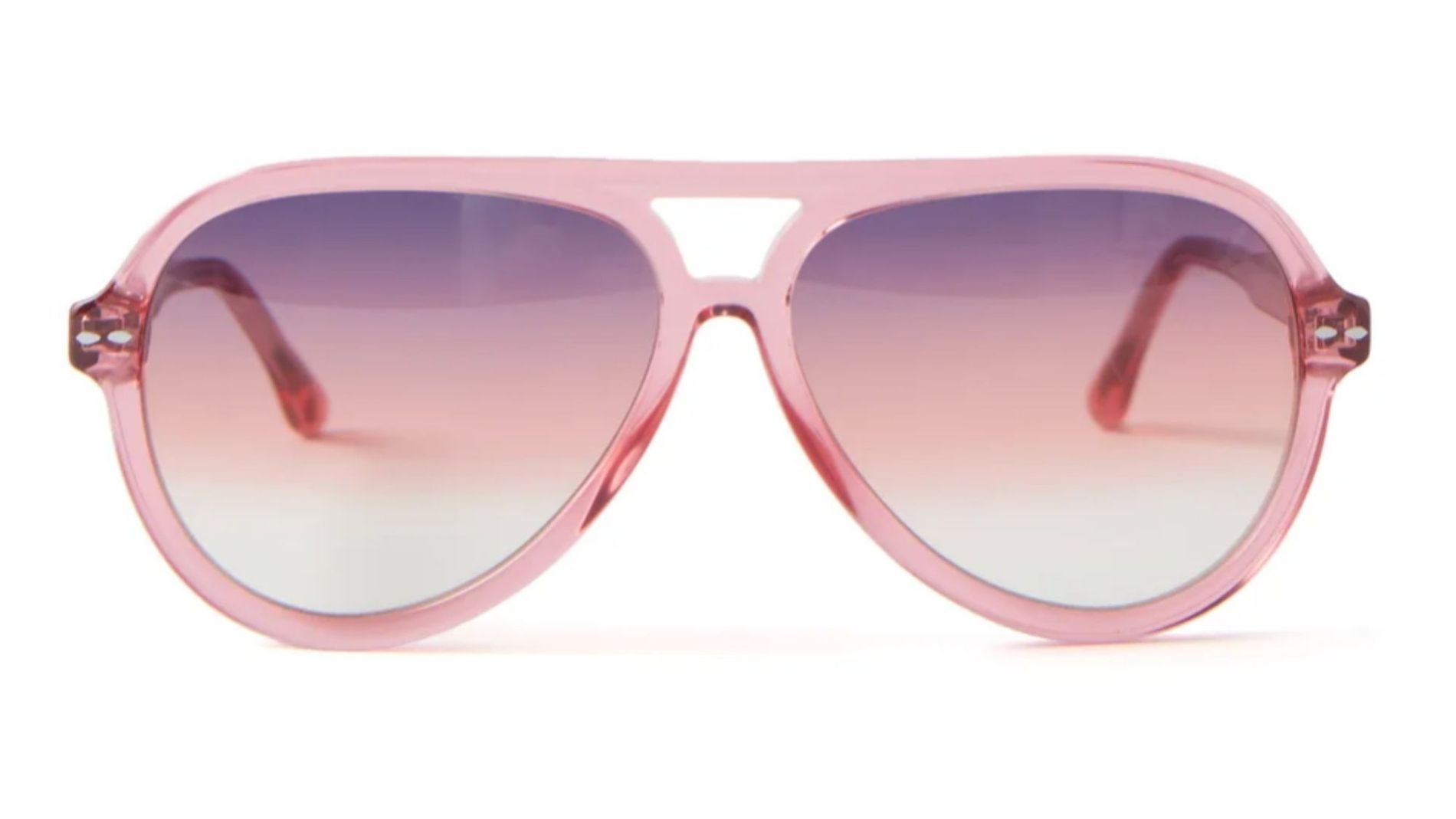 Mathilda Niclazon - Vogue Scandinavia intern
"I love sunglasses that stand out and make me feel cool. Think sunglasses that other people may find 'out there', those are the ones I love. These from Jaques Marie Mage will make any outfit."
Jacques Marie Mage
Vandella square-frame sunglasses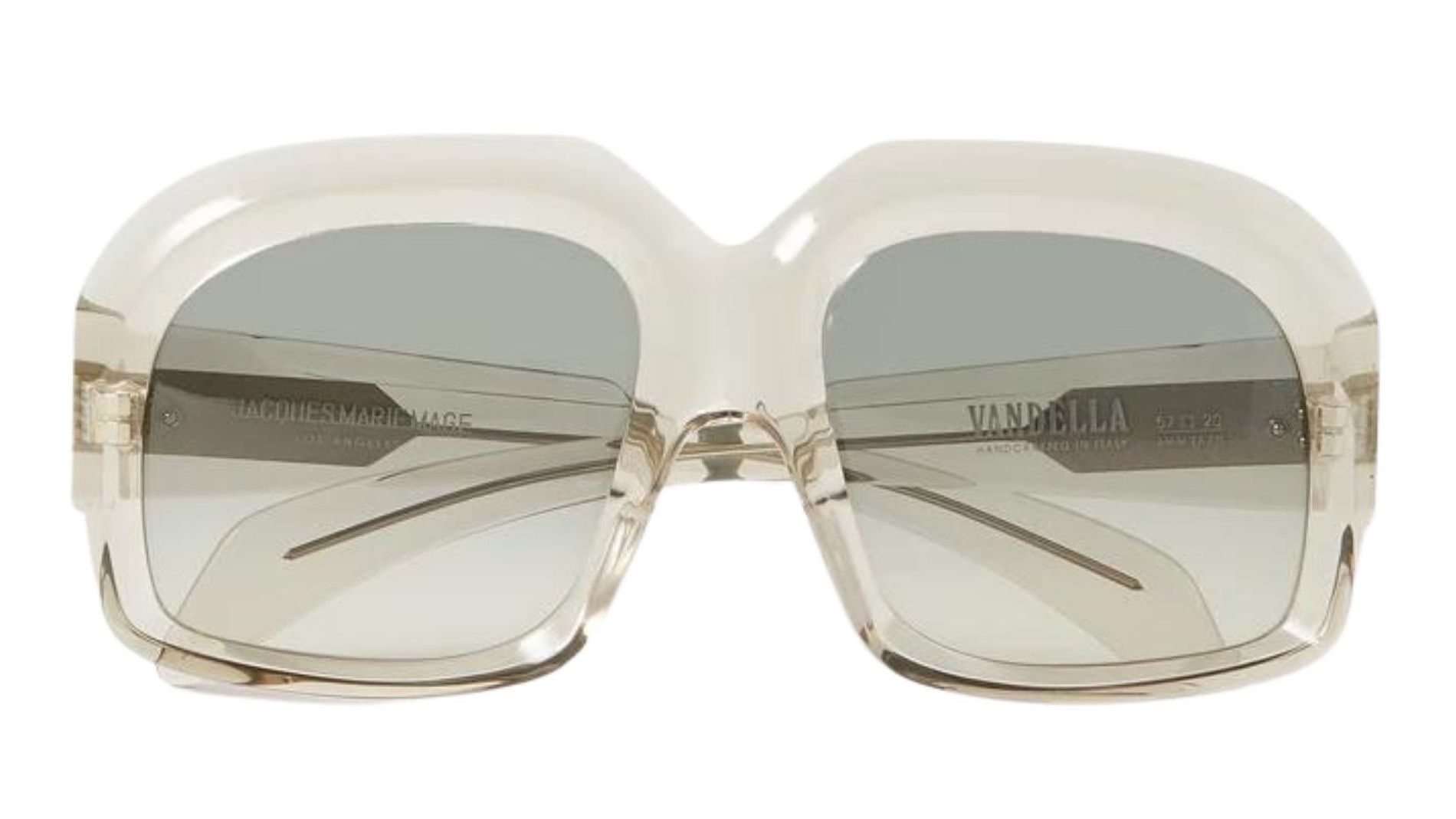 Elias Gröndahl - Vogue Scandinavia intern
"I've always opted for a somewhat smaller frame when it comes to eyewear. It simply suits my face better, no matter the trend. I found the delicate silhouette of these Balenciaga ones very appealing – a retro look that I can easily pair with a variety of outfits."
Balenciaga
Rectangular-frame sunglasses