Cecilie Bahnsen's fantastical, girlish garments reached cult status instantaneously. Inside her magical Copenhagen atelier, couture techniques and an unabashed obsession with craft give way to a universe of her own making
Cecilie Bahnsen likes to have things in her hands. "There is always a part in my process where I will just sit and bead. It's meditation and creative therapy for me," she says. "I'll hit a wall and my boyfriend will say, 'Don't you just need to have something in your hands?' So I'll allow myself to do that for a day or two." As Bahnsen speaks, she braids and unbraids her hair. We are sitting in the Danish designer's atelier, a place that is a little bit magical.
The tales of Bahnsen's studio, a demi-couture house smack dab in the middle of Copenhagen, did not prepare me for what I discovered. The scene is so impossibly idyllic, so delightfully whimsical, it is practically a fairytale. A handful of women – and one man – glide about the space, cutting and draping, steaming and sewing, dressed in voluminous Cecilie Bahnsen frocks artfully paired with humble New Balance sneakers. The scene is so surreal, it feels as if they might actually burst into choreographed song and dance at any moment.
Bahnsen's obsession with doing things with her hands came early. Her "favourite thing" to do as a child was crochet and embroider and knit with her grandmother. "It was quiet, and I really enjoyed that time with her," she says. At seven years old, she couldn't entirely grasp what it meant to be a fashion designer, but at 12 she got an internship at The Royal Danish Academy – where she would later take her undergraduate fashion studies - and her mind burst open. "Seeing this whole world of dreams..." her voice trails. "I fell in love."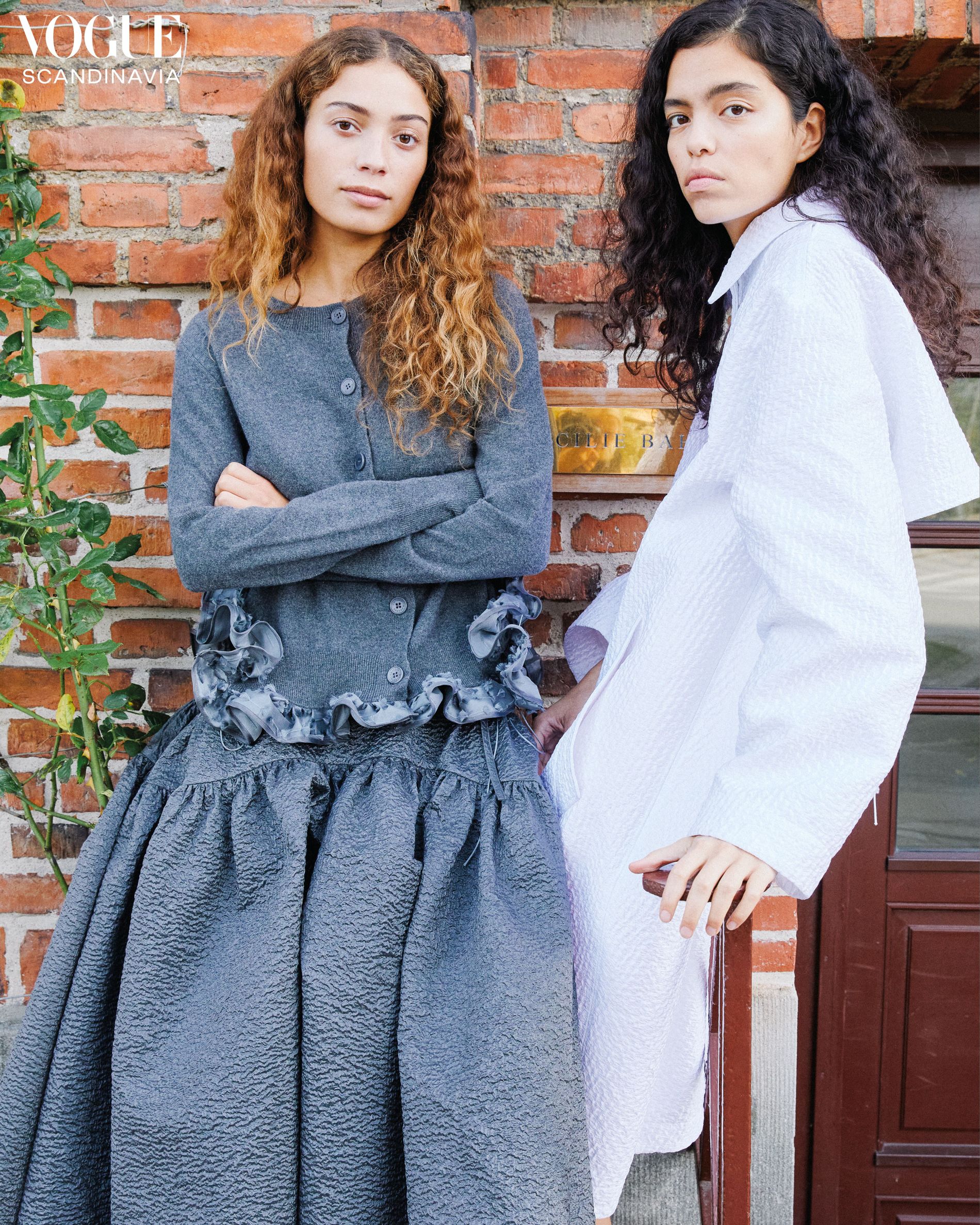 From left to right: Cardigan with woven ruffle, €950, Panelled skirt, €1,400, Coat with cut-out back, €1,900. All Cecilie Bahnsen. Photo: Maria Thornfeldt
Try 30 days unlimited access for FREE
Become an exclusive member of Vogue Scandinavia and enjoy the best of Scandinavian fashion, design, culture, beauty and nature.
Input the promotion code MEMBERS30 when entering your payment details for a FREE 30 days trial of the Members Exclusive Unlimited Access.
---
Select Plan
Already an exclusive member?
Log in
---