Starring alongside Margot Robbie, Brad Pitt and Diego Calva in the glamourous new Hollywood epic is one extraordinary wardrobe. Costume designer Mary Zophres gives us a behind-the-scenes look
One thing is for certain about the major new film Babylon: its director Damien Chazelle doesn't do anything by halves. Whether it's the set design (a staggering 120 locations were used) or the huge number of different characters and outfit changes involved, this is a movie of epic proportions. Just as Margot Robbie's character Nellie LaRoy proudly states in its outrageously fast-paced and rip-roaringly tantalising trailer: "If I had money I would only spend it on things that are fun."
With a reported 7,000 costumes created for the film, it's clear that the wardrobe department went b-i-g. From its opening scene to the final roll of the credits, Babylon is a real visual treat. The film, according to the official tagline, is a story "of outsized ambition and outrageous excess, it traces the rise and fall of multiple characters during an era of unbridled decadence and depravity in early Hollywood." It centres on Hollywood's transition from the golden 1920s silent movie era into the bright and brash time of the talkies.
Its portrayal of excess and chaotic lavishness has been described by Robbie as if La Dolce Vita and Wolf of Wall Street had a baby.
"This movie was a fast-moving train," says Babylon's costume designer Mary Zophres, who is no stranger to Hollywood glamour, having worked on La La Land, Hail, Caesar! and Indiana Jones and the Kingdom of the Crystal Skull. "It was just like, you're designing, making decisions 50 times a day." Those decisions included what to dress Robbie's character in, with her needing to wear something memorable and absolutely 'iconic', explains Zophres. "We thought very long and hard about what that first look needed to be. And we wanted it to be something that was unlike anything we'd ever really seen on film before," says Zophres.
Thus, when we first meet Robbie's Nellie she's decked out in an eye-catching red v-neck number fashioned to look as if she had just DIYed it herself mere hours earlier. Nellie's opening look is created to look "like she knows she's going to this Hollywood party," Zophres says, but adds that things were complicated by her knowing that Chazelle "didn't want to see anything that he had seen in other films about the 1920s." Instead, many of the pieces were sourced from sites such as Etsy, the reseller and secondhand website, or Pickwick.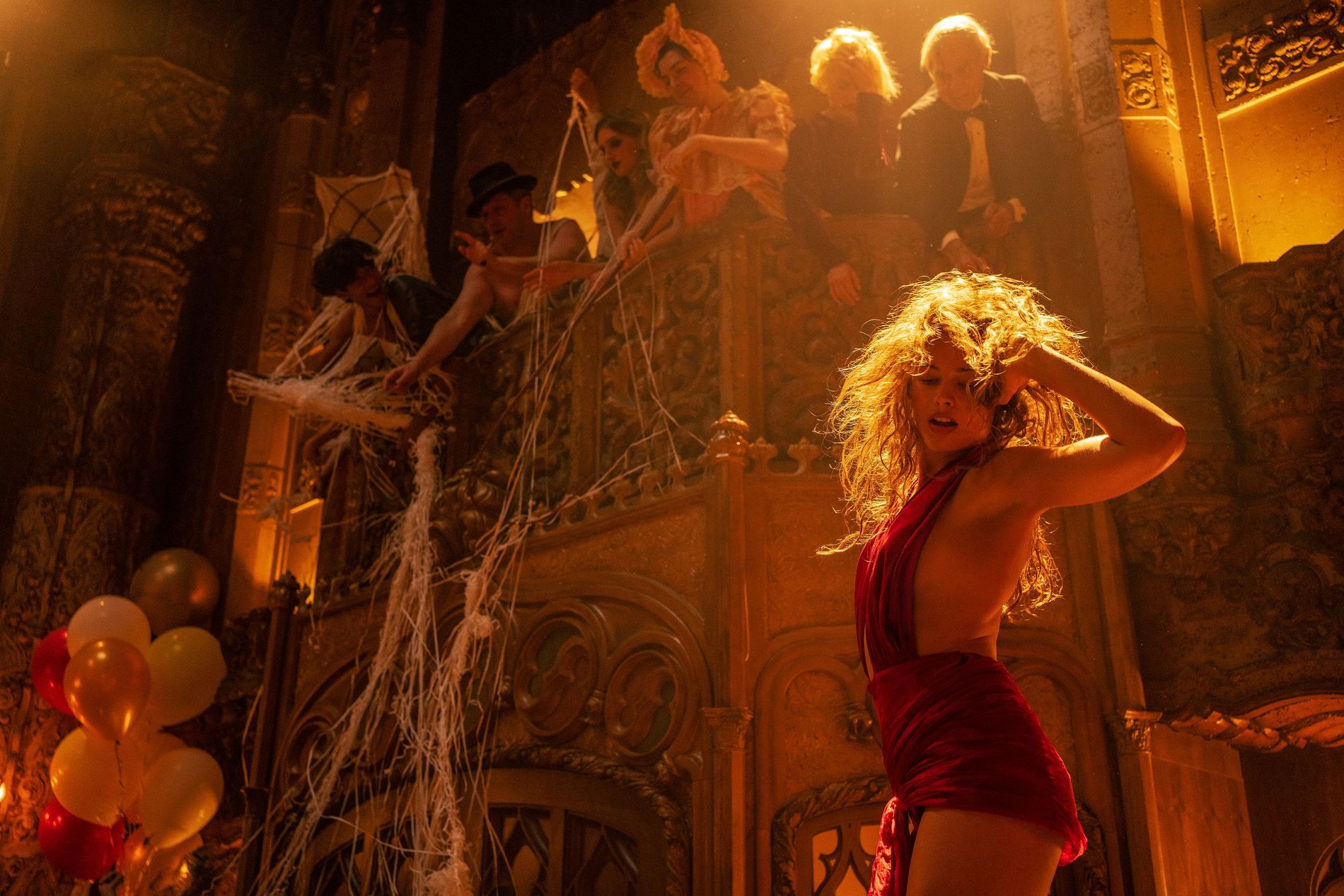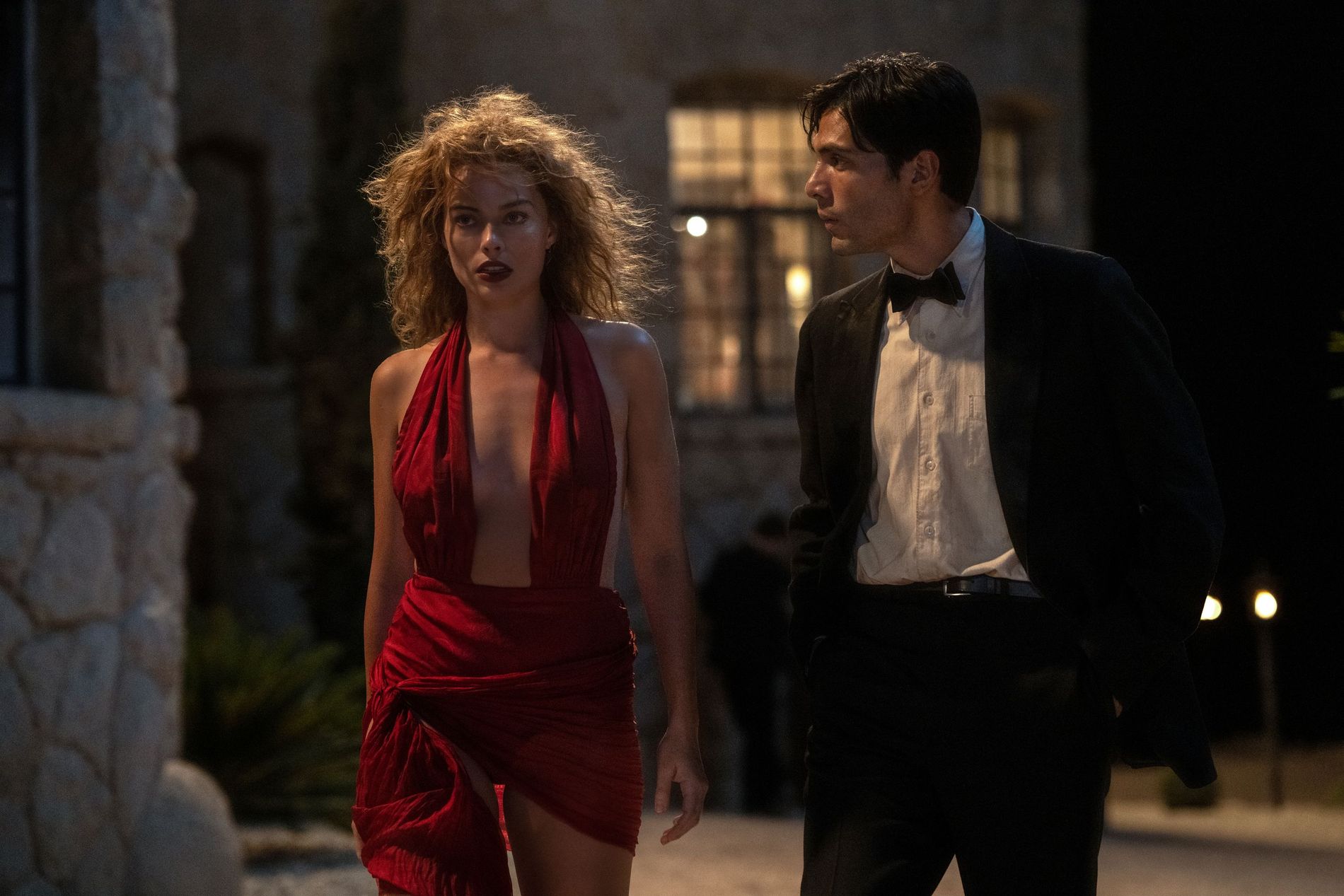 "My thought was that it was something that she could have cobbled together, made herself… she could have taken the needle and thread and been like, OK, I want this to be like this, standing in front of her mirror," says Zophres. In her bold and bright gown, this is Nellie's chance to really make an entrance into the world of Hollywood. "She knows she's making this entrance, and this is her chance to get discovered," explains Zophres, "your eye is drawn to her by what she's wearing. And then also the person who is wearing it."
Even as the film develops, and Nellie appears on the red carpet more and more, she doesn't stray too far from this sense of originality. "She wants to strut her stuff… it's part of her power," explains Zophres. It was a feeling that Robbie was quickly able to embody, with the costumes playing a key supporting role. "It was just a really good symbiotic collaboration between Margot and I, and it was so much fun," says Zophres. "She thinks about all the things that costume designers think about. Like, what's your motivation in this scene and where do you lead to."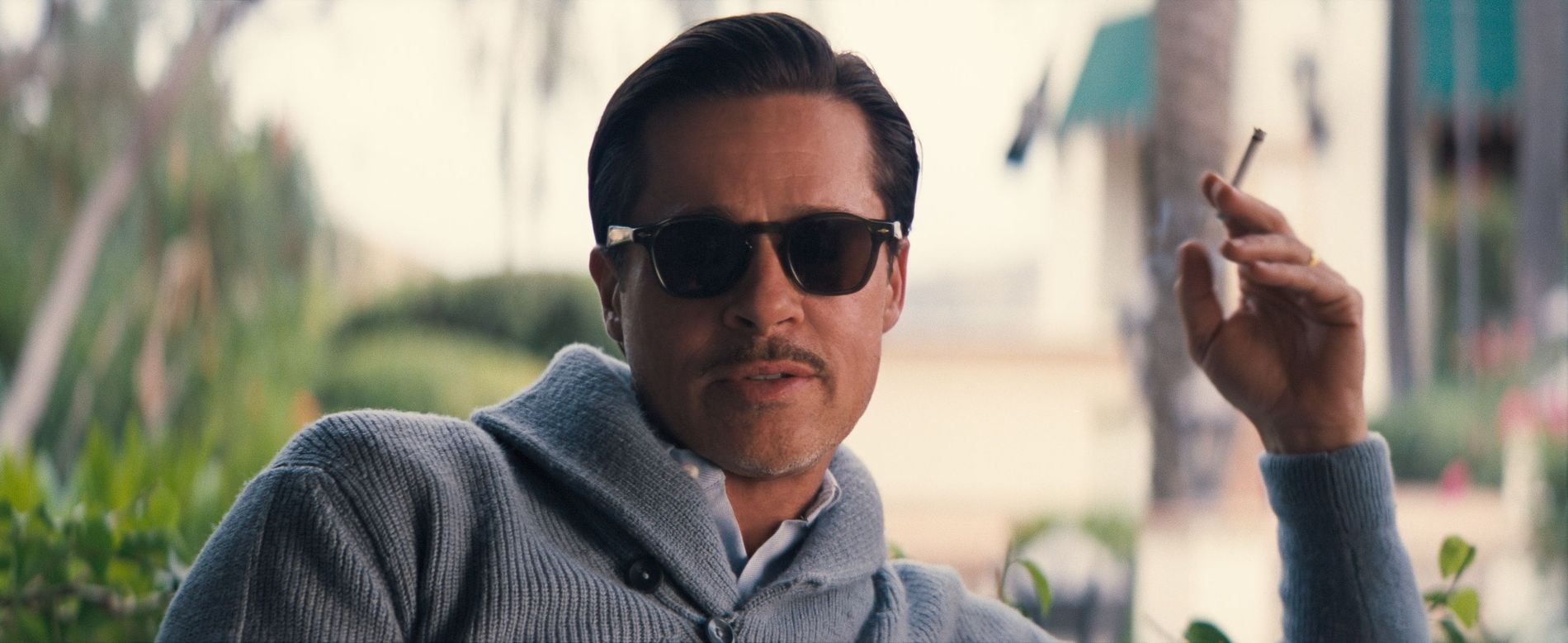 Meanwhile another of the film's main characters, Jack Conrad, played by Brad Pitt, provides viewers with the perfect example of old Hollywood dapper, complete with pencil moustache and slicked back hair. Yet for Zophres, much of her costume work for Conrad was on more casual looks. "The first time we see him is in a tuxedo," she explains. "[But] he doesn't have to be. He's the biggest movie star in the world and he's just wearing sportswear that looks dynamite on him."
Organising over 7,000 costumes was certainly no mean feat. So where does one even begin when it comes to working on a film of this scale? Start with the basics, says Zophres. "I break the script down. I do an intense amount of research — that's reading diaries, watching every '20s film I can get my hands on and reading all the books that Damien told me to read."
It's clear the film was a major challenge, but it's also clear that it was one Zophres relished. "I enjoyed the hell out of designing this film. It was really probably the best, most creative job I've ever had," she says. "It was the hardest job I ever had. But every day was just this burst of creativity. That's lucky."