We'll see you there this Fashion Week
In any given fashion hub, there are a handful of locales that hold an unspoken place on the show schedule. The cafes, bars, restaurants and hotel lobbies where fashion folk just know they'll find an old acquaintance with whom to exchange air kisses and a brief "what have you been up to?!"
In Stockholm, these between-show espresso bars or after-the-day's-last-appointment watering holes run the gamut from iconic institutions to trendy spots enjoying their debut Stockholm Fashion Week. At more than one place on this list, you can enjoy a serving of meatballs.
There was a time when the more jaded fashion week attendees (you know who you are) would avoid these industry joints like the plague, preferring to scarf down their hurried lunches or enjoy a caffeine boost without obligatory small talk. But after a year and change in isolation, the social element of fashion week feels more vital than ever.
So without further ado, here are the industry's favourite SFW hangouts. We'll see you there.
Riche and Lilla Baren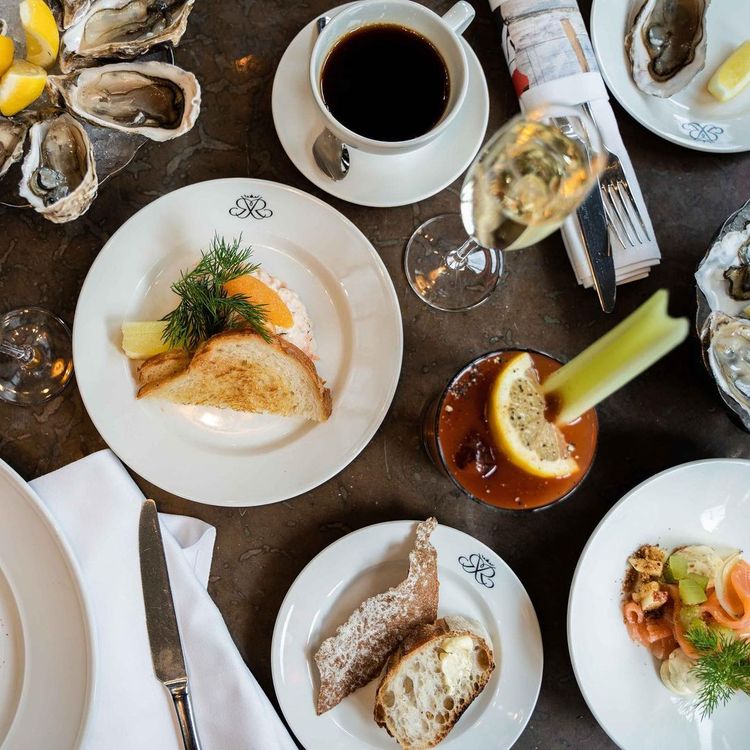 Photo: @restaurantriche
Riche has been in the game since 1893 and by golly, it's still got it. On any given day you'll find editors dining next to models dining next to prominent fashion photographers dining next to actual members of the Swedish royal family and during fashion week the scene at Riche is on steroids. Located on an attractive Stureplan corner across from the Gucci and Louis Vuitton shops, Riche is geographically convenient to most shows and events, making it the perfect place to grab a meal, a coffee or something stronger (it's open for breakfast, lunch, dinner and drinks).
Munch on classic Swedish fare like meatballs and toast Skagen (which they claim to have invented) or just sit at the bar, order a glass of cava and wait to run into someone you know (or, at the very least, see someone you recognize from Instagram). And if you're looking for a more relaxed vibe (or if the place is totally rammed), the adjacent bar, Lilla Baren, offers the same menu and plenty of libations in a younger, hipper atmosphere.
Brasserie Astoria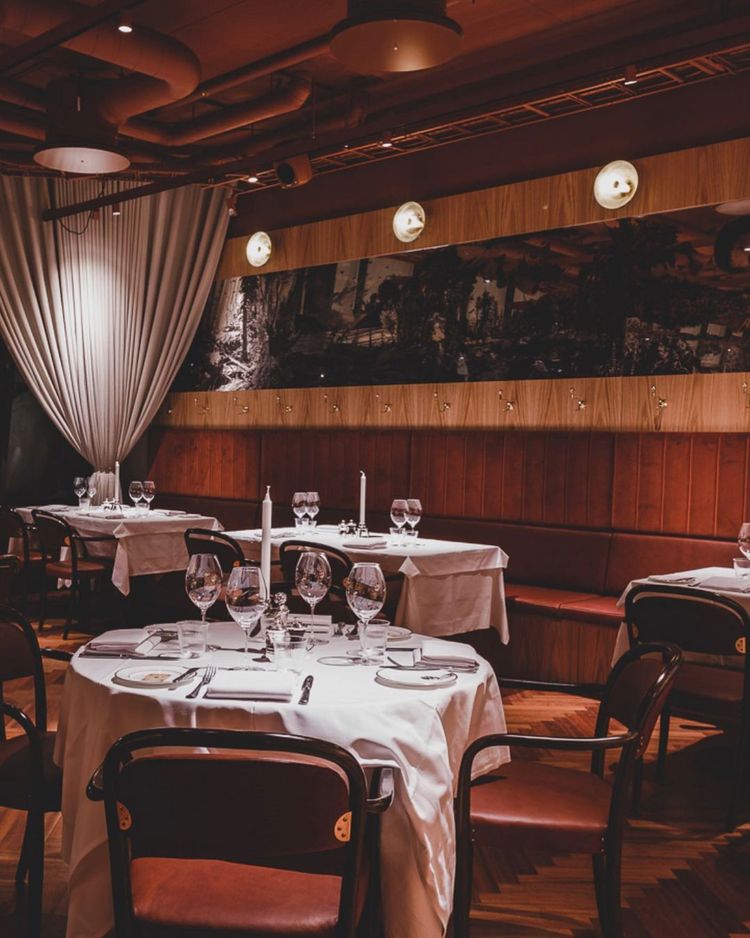 Photo: @brasserieastoria
Triple-Michelin-minted superstar Swedish chef Björn Frantzén's elegant Brasserie Astoria, was booked solid for two months before it even opened its doors earlier this year. Quite possibly the most Instagram-friendly interior in Stockholm, snagging a table at Astoria remains a true flex. This is the restaurant's maiden fashion week, but you can bet industry heavyweights will be clamouring to see and be seen at the Östermalm eatery. Luckily the multi-story space, which was formerly a movie theatre, has plenty of drop-in bar seating… but you're going to need a table if you want to attract the attention of other diners by ordering the outrageously decadent table-side prepared caesar salad.
PA&Co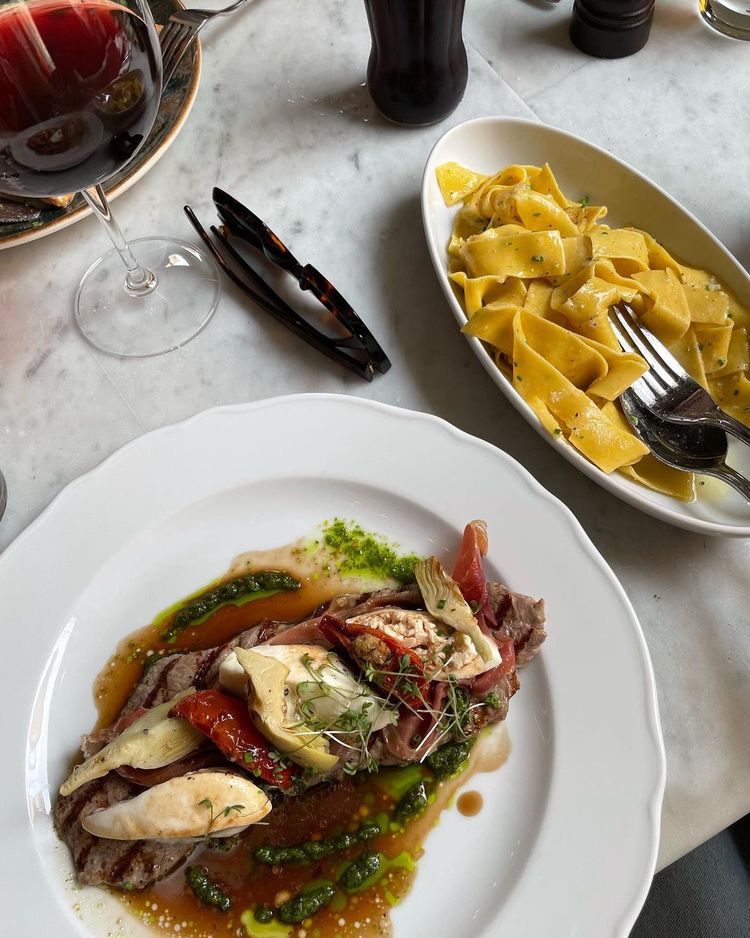 Photo: @p.a.co.restaurang
Just around the corner from Riche is PA&Co, a neighbourhood joint where those in the know munch on steak frites and mussels. Though this restaurant has been a standard dining spot for fashionable locals for years, grabbing a bite there is no easy task. PA&Co has no online reservation portal - call for a table and the woman on the line will likely say they're fully booked. Yet, there always seems to be a free space for regulars, so you're best to know someone or know someone who knows someone if you plan on dropping in.
Babette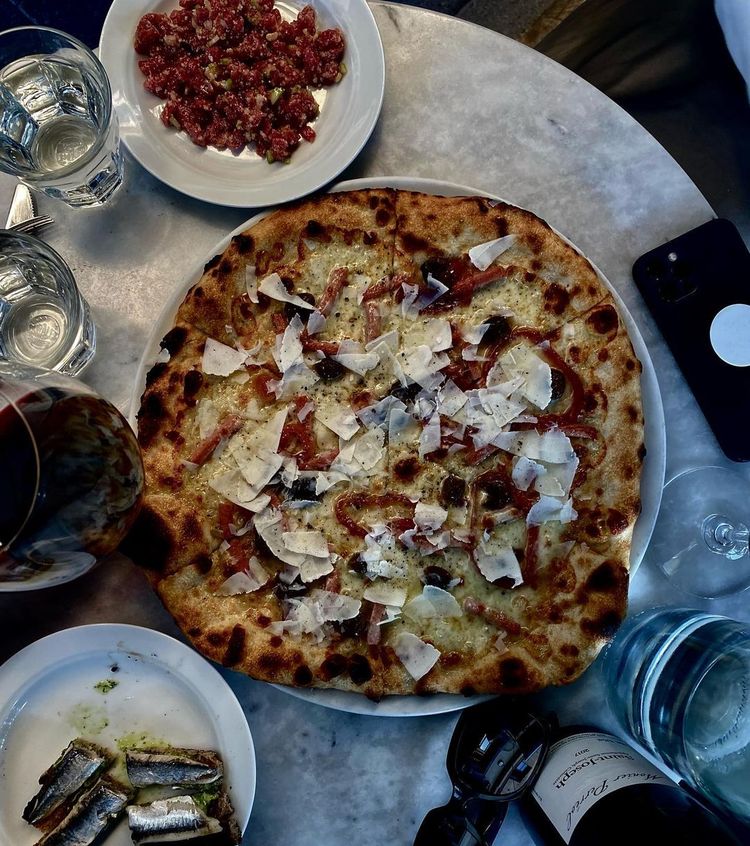 Photo: @linnlindvall
Another cozy restaurant with "neighbourhood hangout" energy, Babette serves up wood-fired pizza and a world-class wine list to the discerning Vasastan crowd. The sort of spot locals pop by on the way home following a long day of shows and appointments, Babette is home base for countless heavy-hitters in the Swedish fashion scene, whether it's fashion week or not.
Lucy's Flower Shop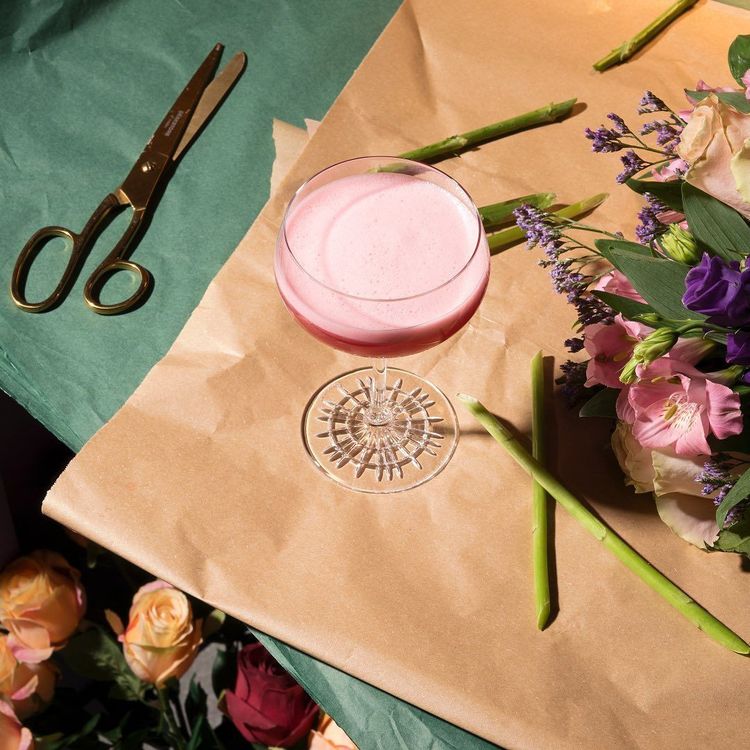 Photo: @lucysstockholm
You'll need a door code to enter this subterranean Stureplan space, which of course is part of the fun. A decadent speakeasy mixing some of the finest cocktails in the city, Lucy's is the ideal spot for a drinks meeting with someone you're aiming to impress. Awarded the best bar in the Nordics by the Difford's Guide, it's no surprise the fashion crowd has adopted Lucy's as one of their favourite after hour watering holes.
Nytorget 6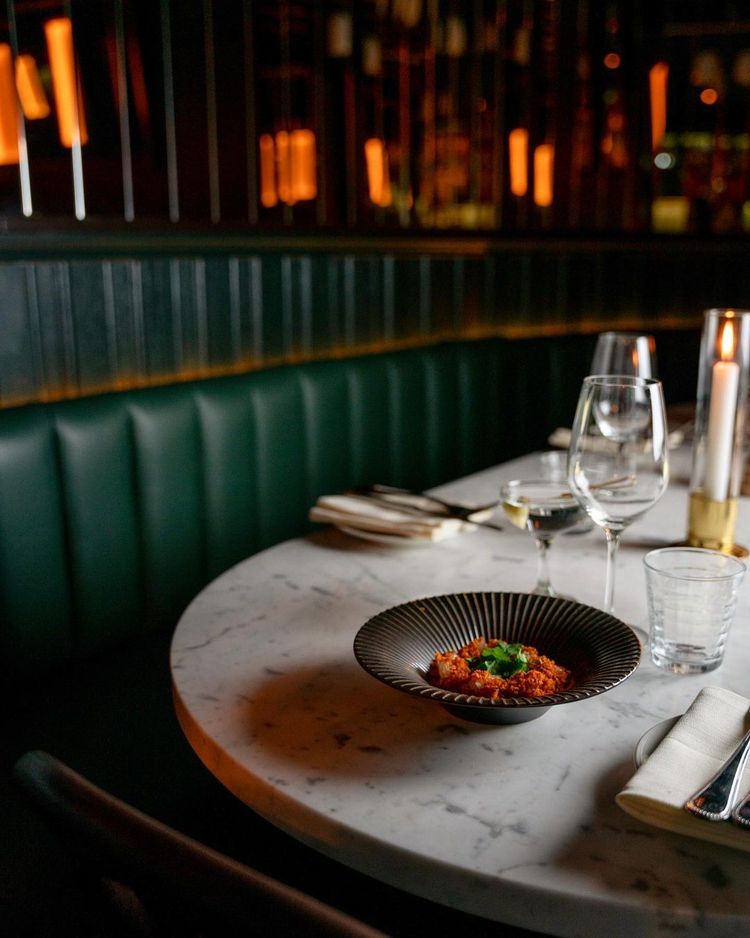 Photo: @nytorget6
Though most SFW shows, presentations and events tend to take place in and around Östermalm, typically at least one up-and-coming brand will draw the fashion crowd to the "hipster island" of Södermalm, offering the perfect excuse to stop by Nytorget 6. A bistro located off Nytorget square, Nytorget 6 offers great food, great drinks and great local DJs, spinning indie hits under the glow of a disco ball. They recently renovated their basement space into a separate dining room, where the fashionable folk who call Söder home can be found eating caviar-filled tacos and oysters. Also offers a killer disco brunch on Saturdays, in case you're interested.
Schmaltz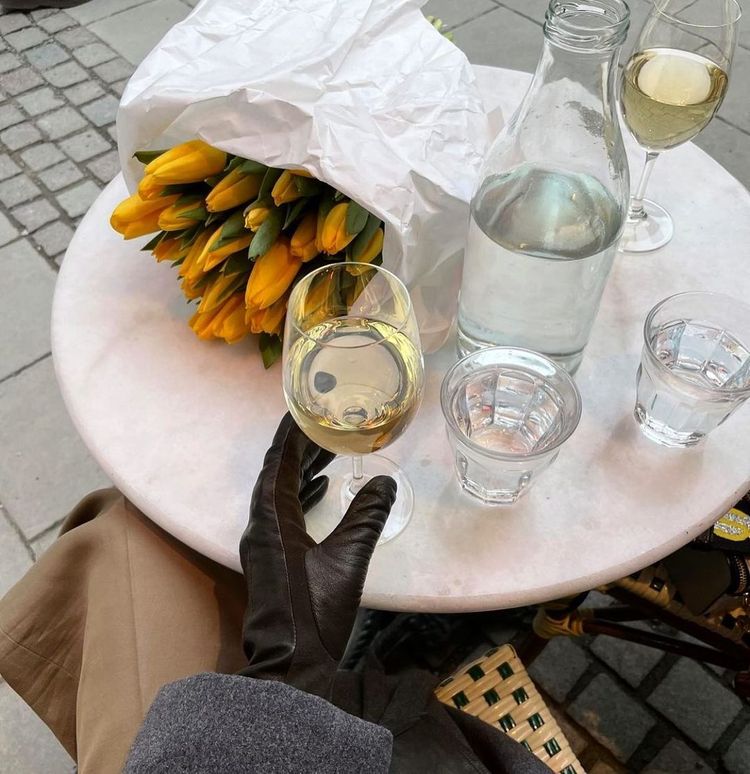 Photo: @schmaltzdelicatessen
Quite possibly the perfect lunch place, Schmaltz is the endlessly charming delicatessen where you'll find the Stockholm fashion crowd noshing on chicken soup and reuben sandwiches in a space that feels manifested directly from an aesthetically on-point Instagram feed. Though it can get a little crowded in the winter months (which, in Stockholm, is most months), if we're blessed with warm enough weather this fall, the ample outdoor seating makes it relatively easy to grab a table. Also a suitable locale for an espresso or a glass of cava, Schmaltz is worth a visit just for the photo ops.
Villa Dagmar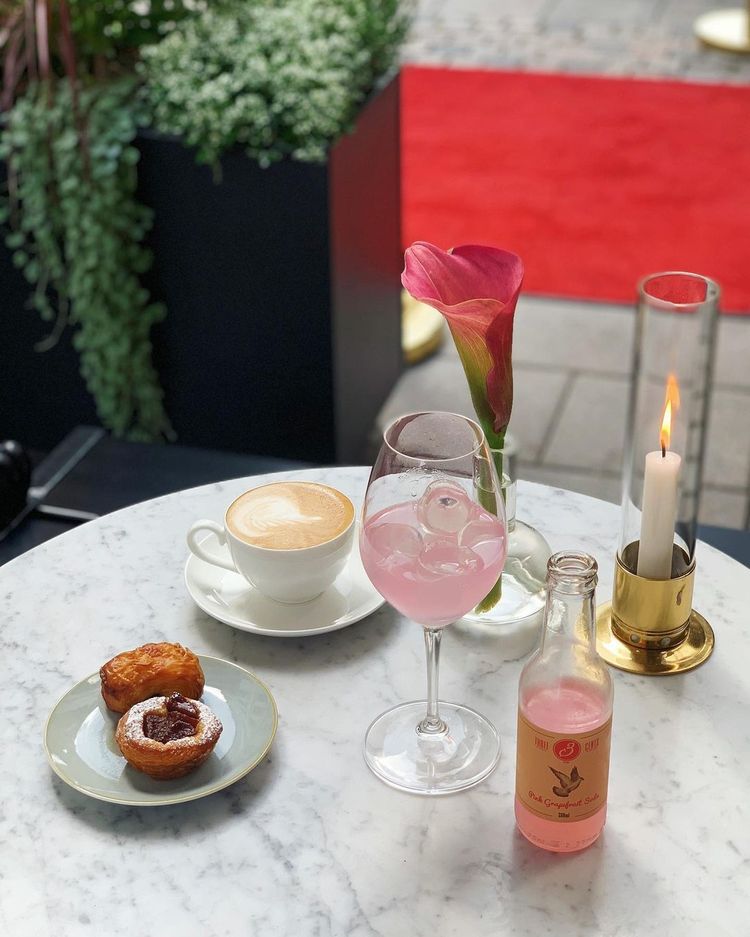 Photo: @villadagmarsthlm
Stockholm's newest luxury boutique hotel, you can bet that plenty of out-of-towners will be vying for a room at Villa Dagmar this fashion week. Opened earlier this year by the same family who own the beloved Hotel Diplomat, Dagmar boasts a spa, flower shop, concept store and a restaurant run by a Michelin-star chef, meaning plenty of opportunities to see and be seen whether or not you were able to snag one of the 70 guest rooms.