A look back at the highest highs of the Danish supermodel and Vogue Scandinavia cover star
Helena Christensen has had quite the career. The Danish model reigned supreme in the 1990s as one of the original supers alongside Naomi Campbell, Kate Moss, and Cindy Crawford, fronting campaigns for the biggest designers and gracing luxury runways around the world.
Christensen, who was born and raised in Copenhagen, was a household name by the time she was in her early twenties, modelling major campaigns for the likes of Chanel and Prada. Her big break came in 1991, when she starred in Chris Isaak's iconic music video for Wicked Games. The video became a major pop culture moment, fast-tracking a then 23-year-old Christensen to international stardom and the heights of the fashion industry, where she worked with the best of the best, from pioneering photographers and leading editors to giant fashion houses.
Modelling aside, the multifaceted Christensen has explored her passion for photography and art directing with several projects behind the camera, as well as philanthropic work as a UNHCR ambassador.
As she graces her 18th Vogue cover as the face of Vogue Scandinavia's October/November issue, we take a look back at the highlights of her life so far, from the pinnacles of her career to the treasured moments of her personal life.
Her first Chanel campaign, 1990
When she was 20-years-old, Christensen moved from Copenhagen to Paris in hopes of excelling in the fashion world of the French captain. She met Karl Lagerfeld within her first week and the late fashion icon immediately took her under his wing. In 1990, he put her in her first Chanel campaign. It was the start of a long-lasting personal and collaborative relationship with Lagerfeld and Chanel.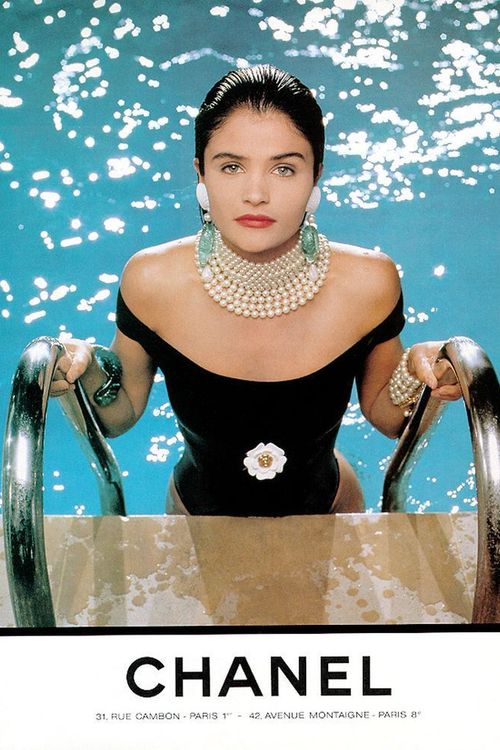 Photo: Chanel
The Chris Isaak music video, 1991
When Christensen was cast in Chris Isaak's music video for 1991 track Wicked Games, the world fell in love with her lucid charm and otherworldly beauty. Filmed in black and white by legendary photographer and director Herb Ritts (who gave Christensen the gig), the now iconic video is considered the model's breakthrough moment as it shot her to fame, introducing her to a global audience.
Becoming the first face of Prada, 1991
In a historic moment and one of her biggest career highlights to date, Christensen was handpicked as the first ever campaign girl for Prada in 1991. The iconic campaign was shot by Albert Watson on an Italian island and remains one of the supermodel's most celebrated fashion moments.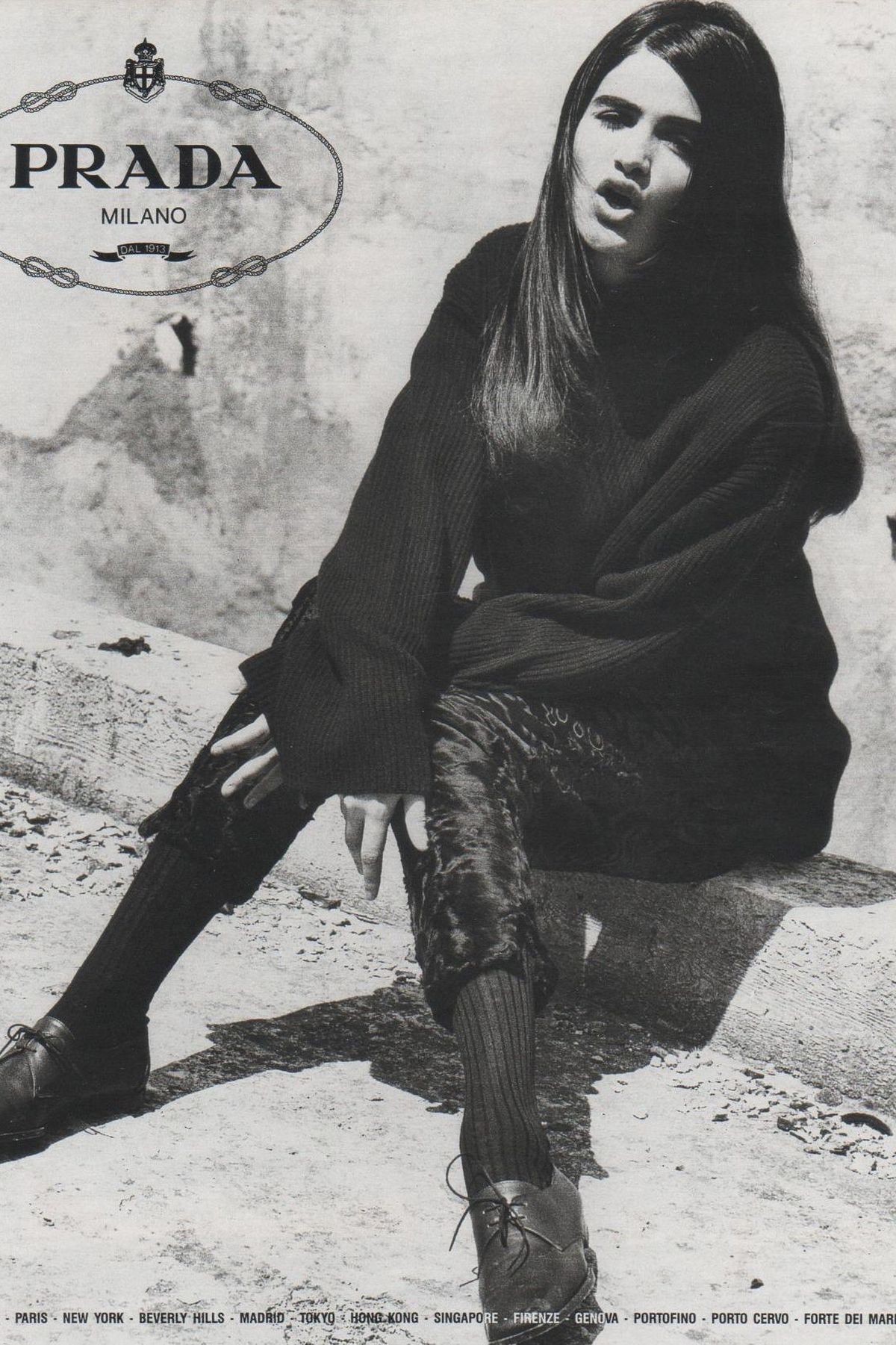 Photo: Prada
The Versace "bondage" dress, 1992
Whether she knew it at the time or not, Christensen became a fashion muse for generations to come when she stepped out on the Versace runway in 1992 in that legendary bondage dress. Even decades later, Kim Kardashian recreated the look for a Met Gala afterparty in 2018, citing Christensen as her inspiration and sourcing the exact same dress the supermodel wore from Donatella Versace.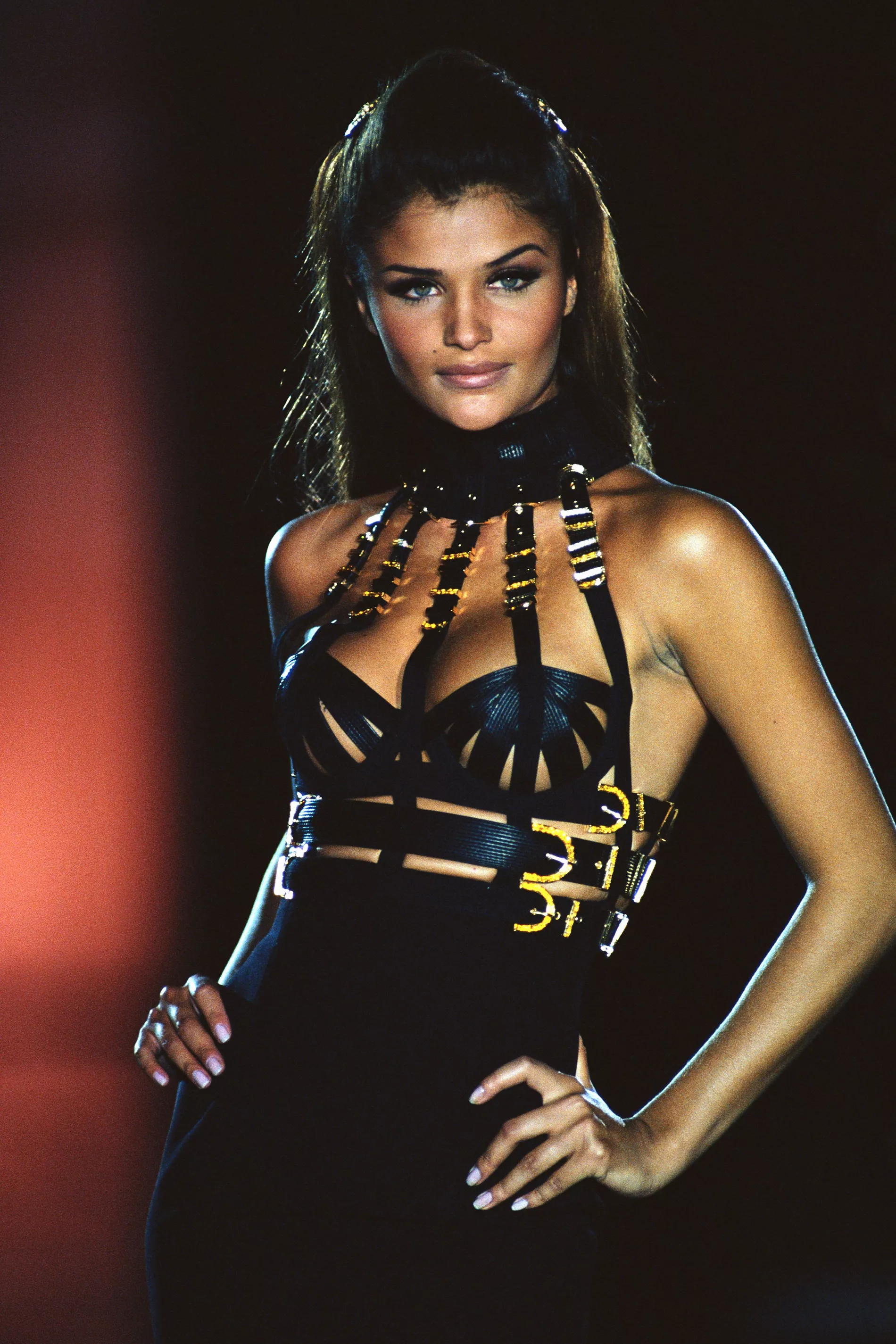 Christensen in *that* Versace dress. Photo: Getty
Her relationship with Norman Reedus, 1998
Christensen and American actor Norman Reedus started dating in 1998 and were together for five years. The relationship was Christensen's most public but despite endless media reports claiming the two were married, they never tied the knot. Their relationship ended in 2003 but they remain close friends.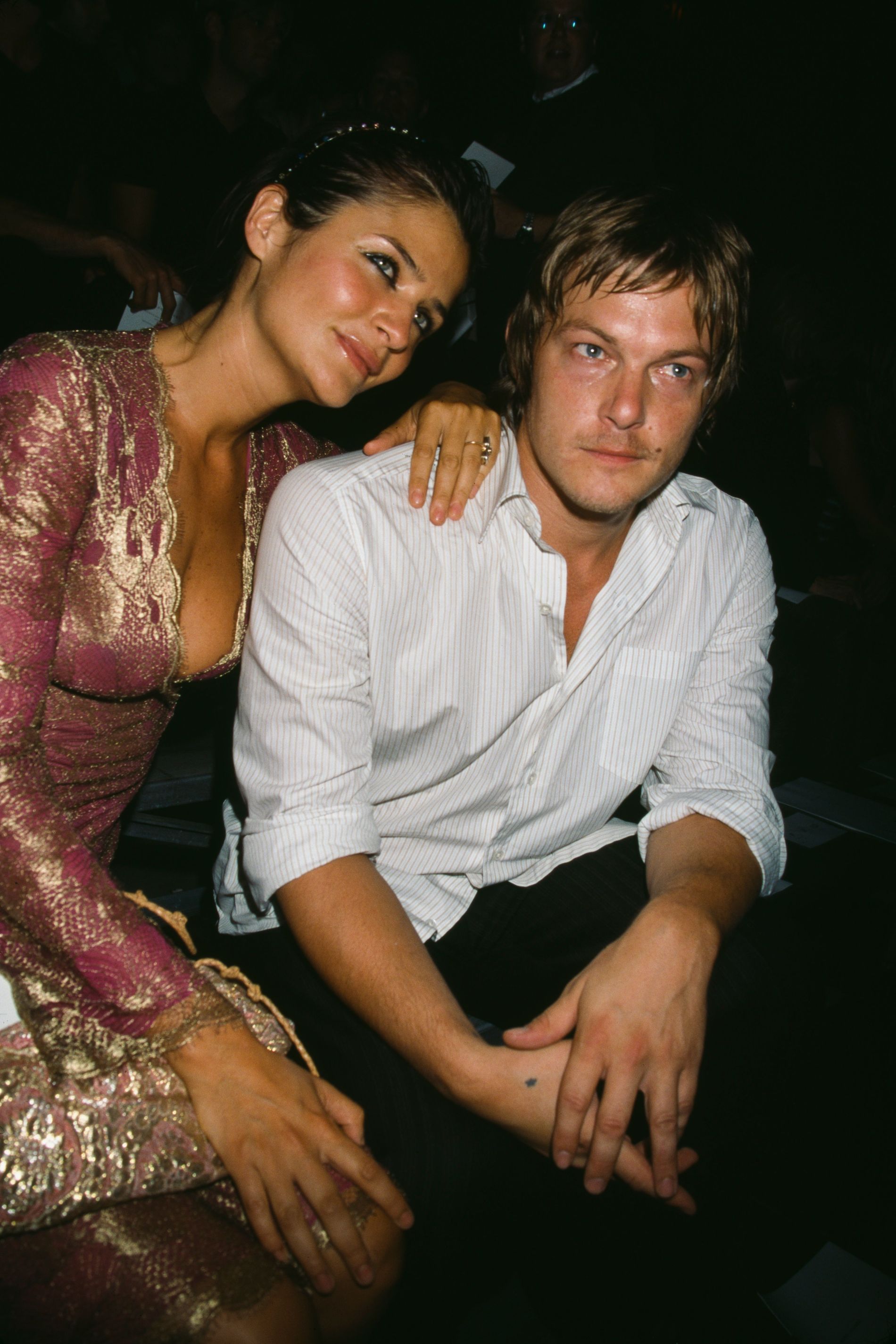 Norman Reedus and Helena Christensen together in New York in 2003. Photo: Getty
The birth of her son, 1999
After a year together, Christensen and Reedus welcomed their baby boy Mingus Lucien Reedus on 13 October, 1999. The two shared custody of their now 22-year-old son following their split in 2003 and have been co-parenting ever since. Mingus is the supermodel's only child.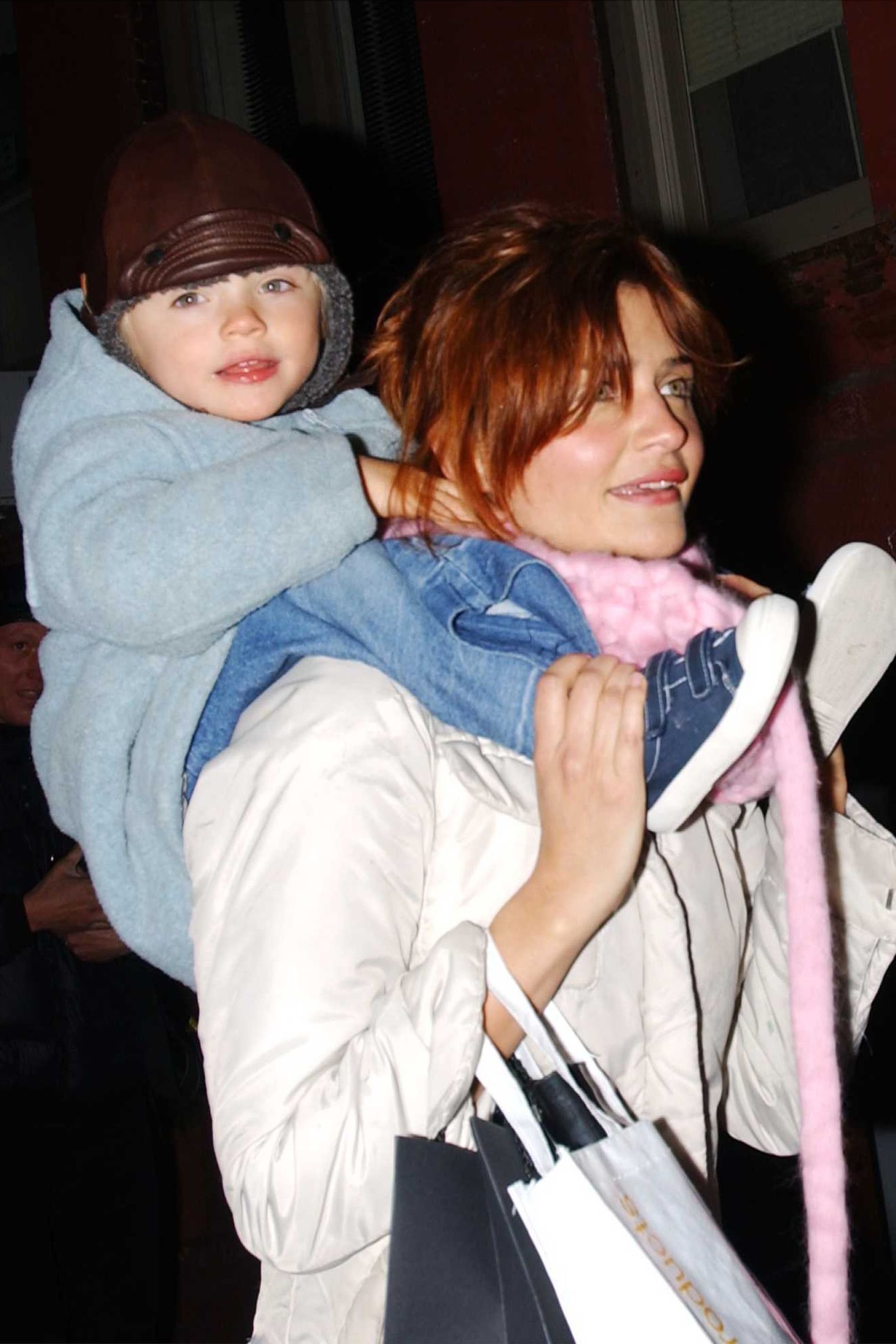 Christensen with her young son in New York in 2002. Photo: Getty.
Vogue Scandinavia
Helena Christensen - Issue 2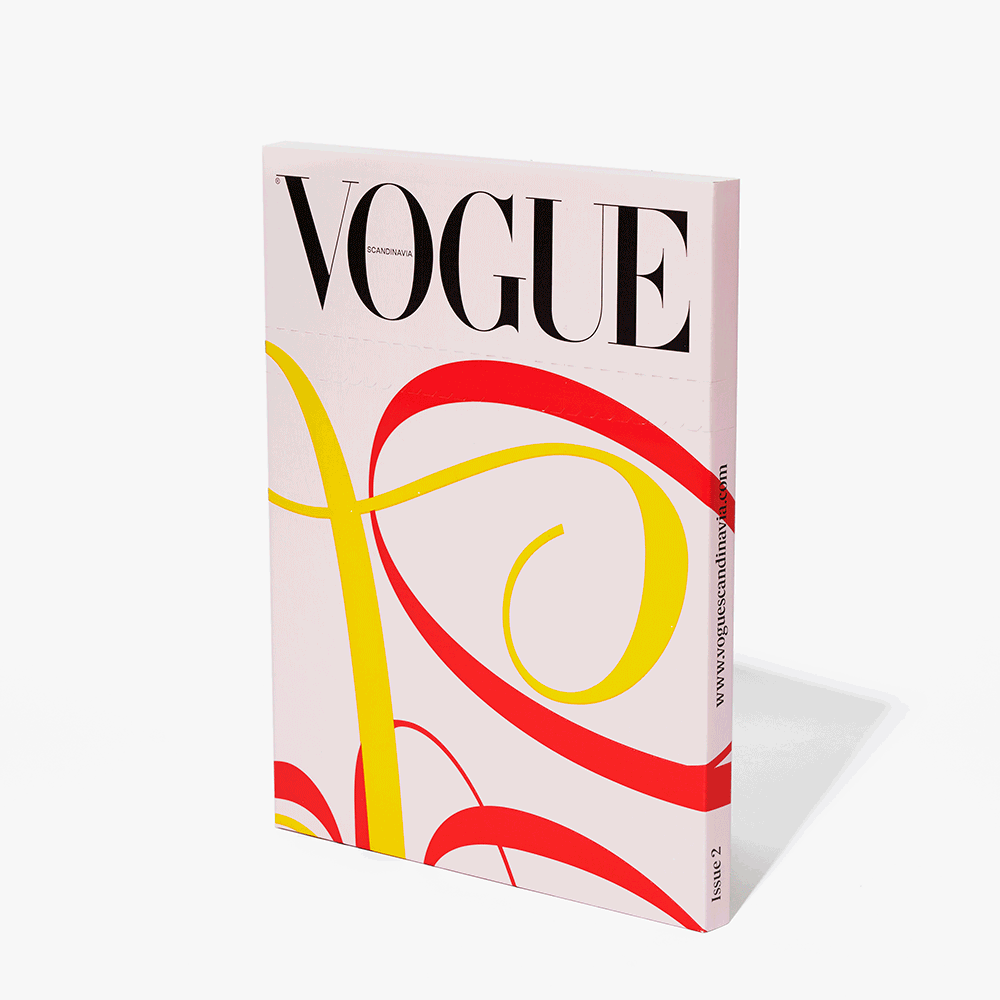 Her cameo in 'Pret-a-Porter', 1994
Following her stellar performance in Chris Isaak's music video, it was no shock to see Christensen make a cameo in Robert Altman's 1994 romcom, Pret-a-Porter (called Ready to Wear in the US).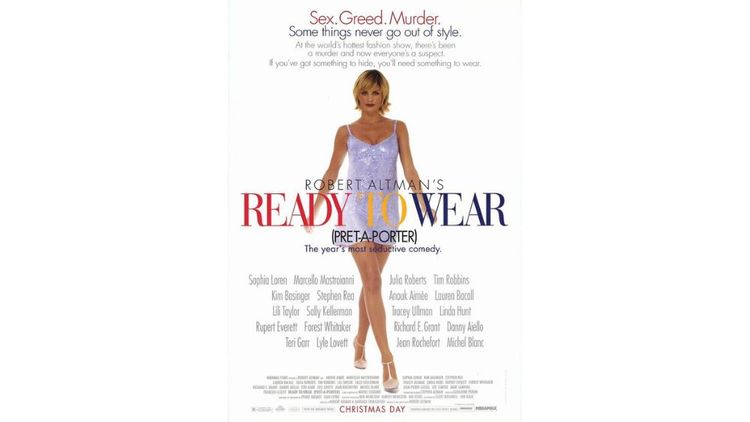 Photo: Pret-A-Porter
The Duran Duran music video, 2011
Duran Duran reunited the 1990s supers for their incredible 2011 music video for 'Girl Panic'. The legendary band called on Christensen, Cindy Crawford, Naomi Campbell, Eva Herzigova, and Yasmin Le Bon for an electrically nostalgic visual shot by Jonas Åkerlund — and it was safe to say the ladies still had the magic that had mesmerised the world three decades before.
UNHCR Goodwill ambassador, 2015
One of Christensen's proudest achievements was becoming a UNHCR Goodwill ambassador in 2015, where she uses her passion for photography to raise awareness for amazing causes.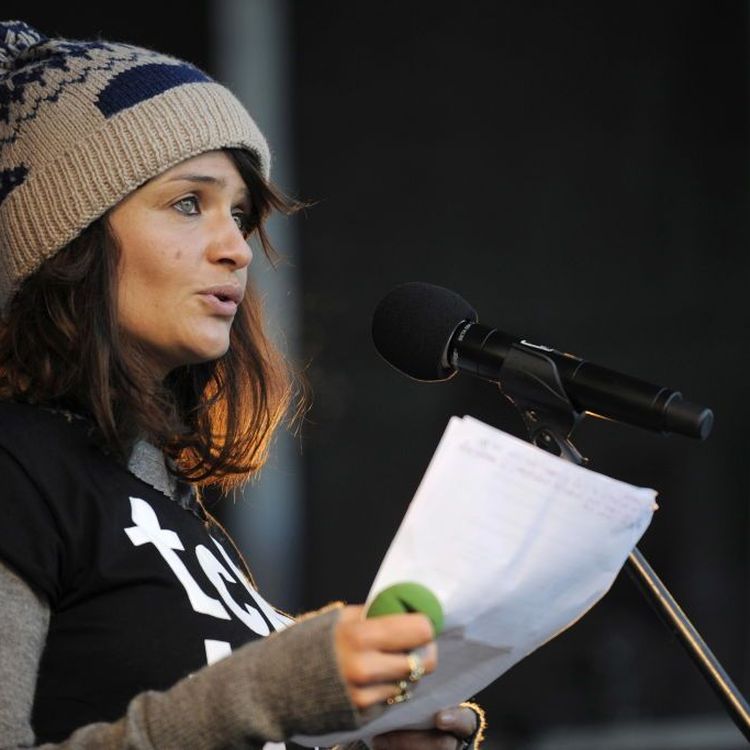 Christensen addressing the COP15 United Nations Climate Change Conference in Copenhagen in 2009. Photo: Getty.
The Gianni Versace tribute show, 2017
In yet another iconic supermodel reunion, Donatella Versace assembled the 1990s fashion darlings for an awe-striking tribute show in honour of the late Gianni Versace in 2017. It was a beautiful moment celebrating his legacy and displaying fierce solidarity among the women.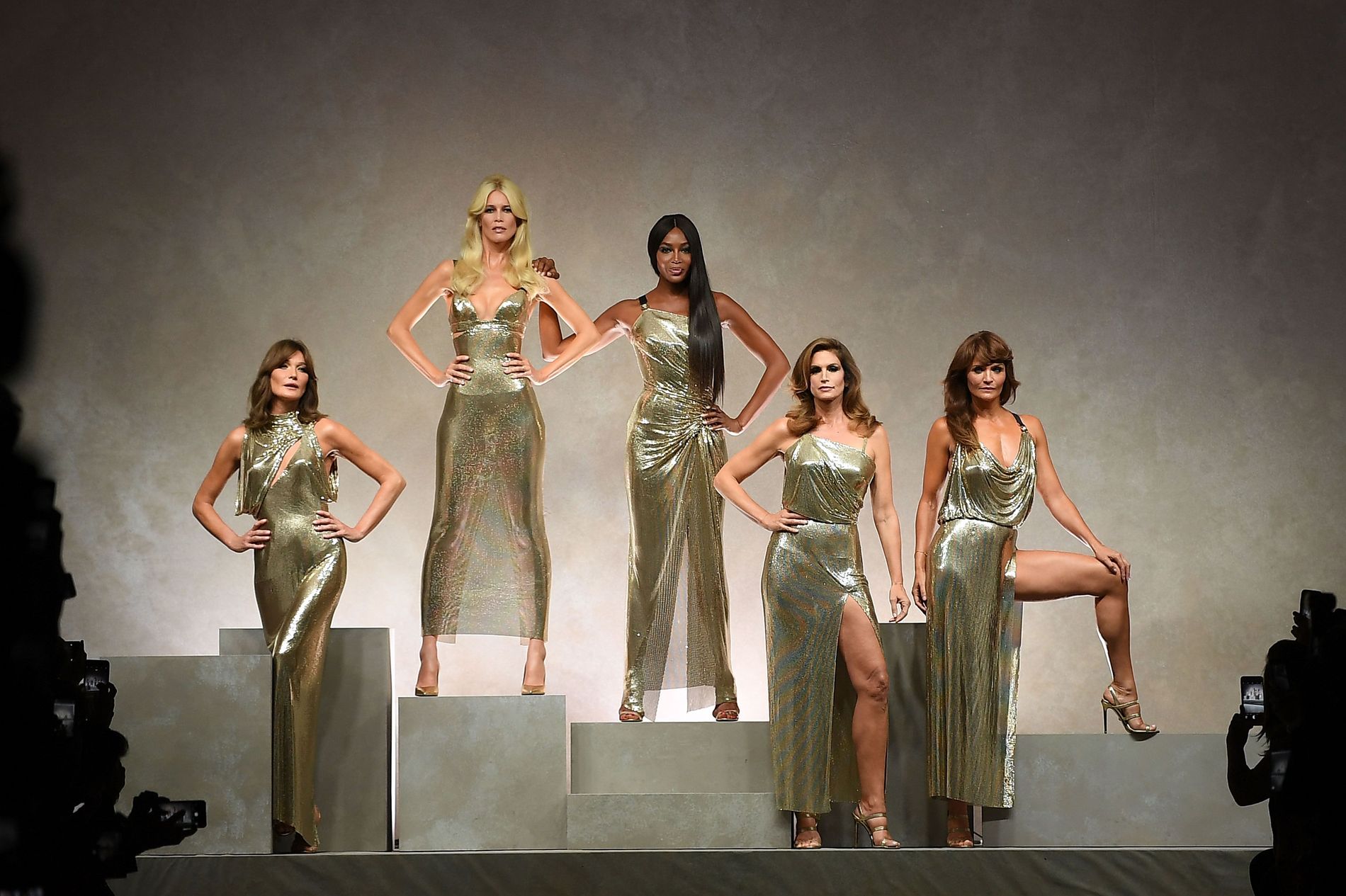 Carla Bruni, Claudia Schiffer, Naomi Campbell, Cindy Crawford and Helena Christensen walk the runway at the Versace show during Milan Fashion Week Spring/Summer 2018. Photo: Getty.