We take a closer look at the Eytys ballet flat that's sure to dominate next summer
Eytys is best defined by its bulky footwear, so it was quite unexpected to find ballet flats in the Swedish brand's spring/summer '24 lookbook. They're hardly the only ones to present a take on the dainty flats that dominated the early '00s; already this season Jacquemus, Marc Jacobs and Wales Bonner have shown ballet flats, not to mention the Miu Miu and Balenciaga ballets of seasons past. But true to form, the Eytys version is a bit different.
"I never liked ballet flats – I think they're way too cute, but now I really feel like they're something I want to wear myself now," says creative director Max Schiller. "So I thought, if I would create one, what tools would I need to use to make them Eytys?"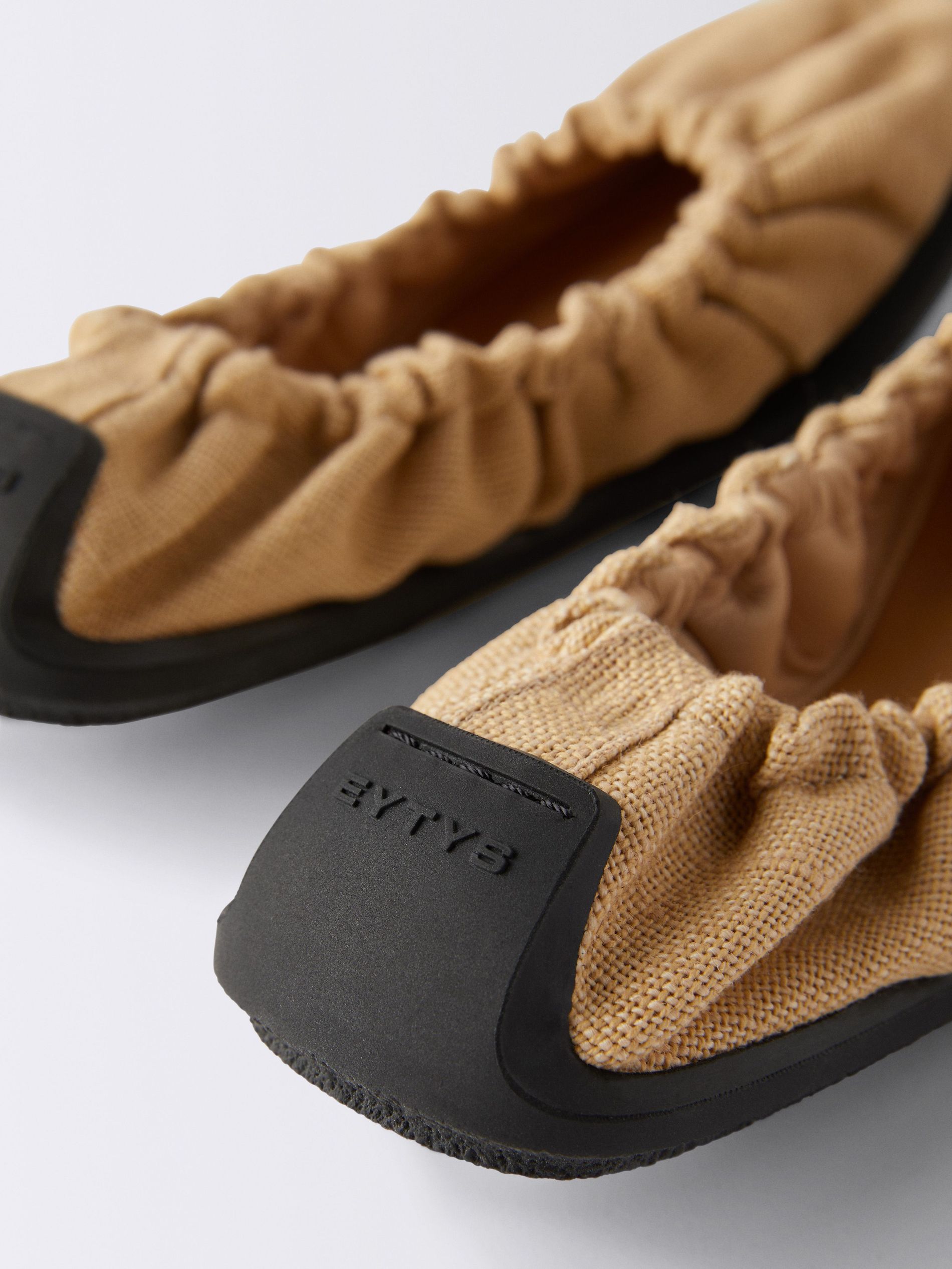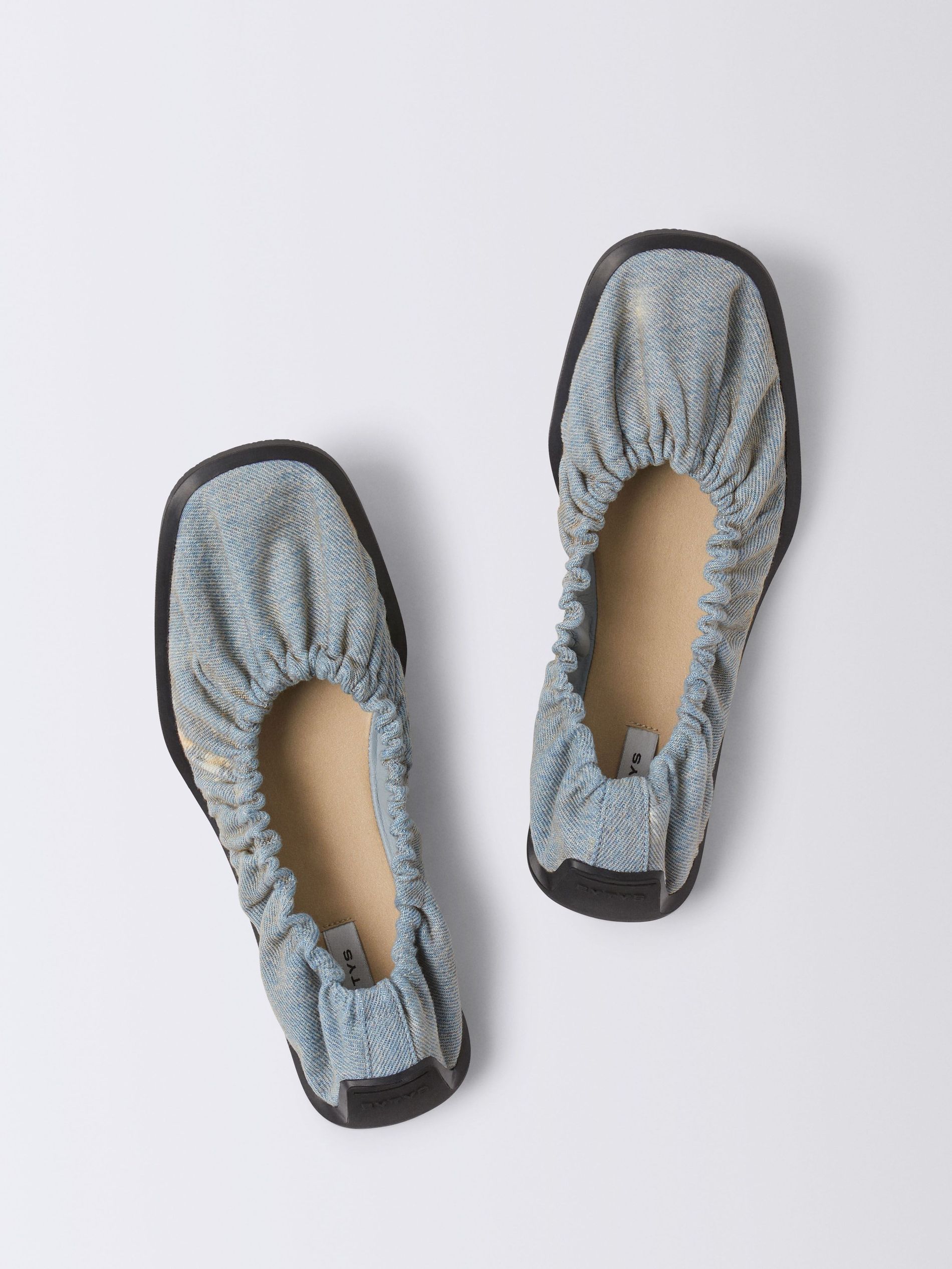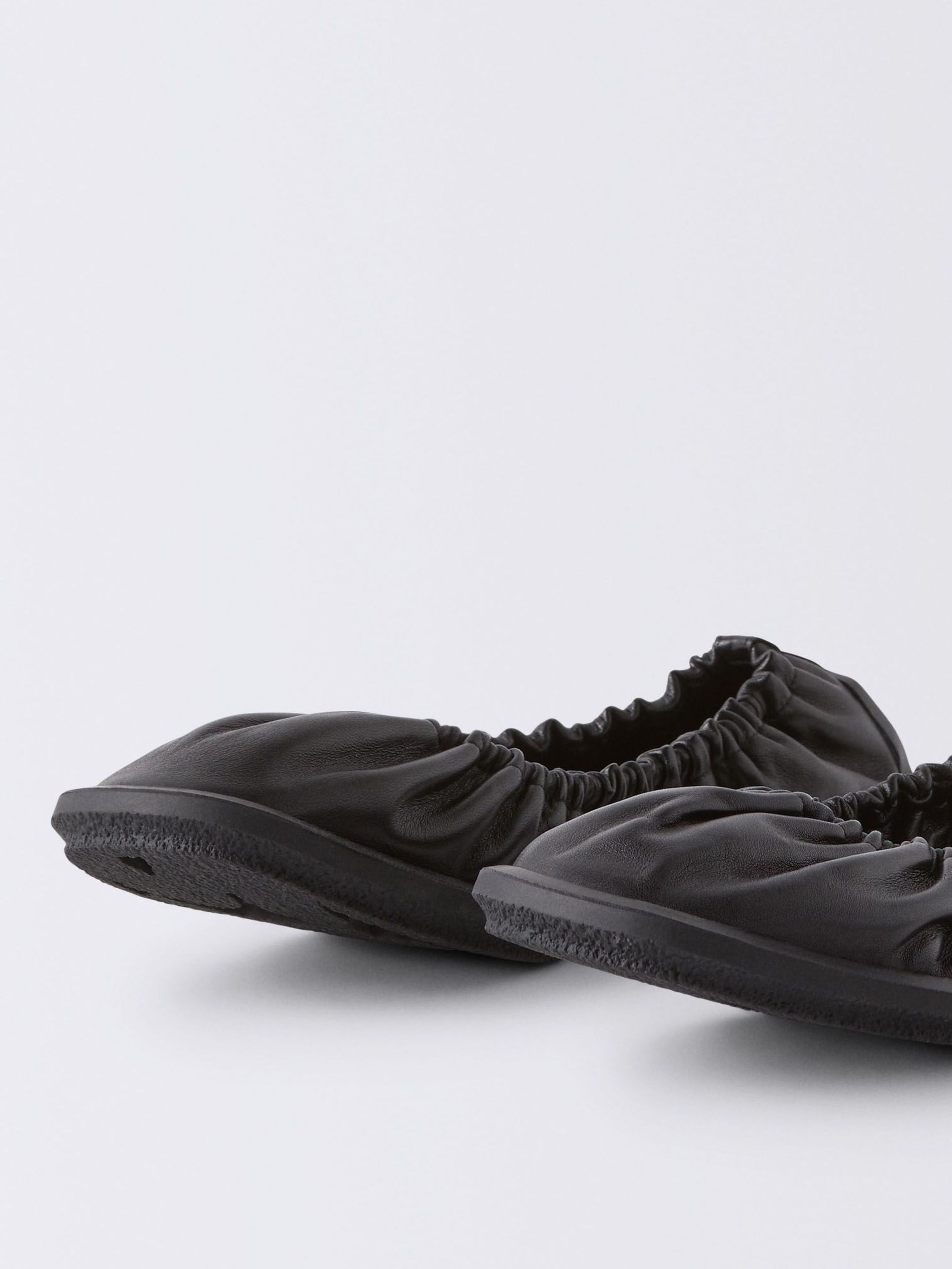 The very first thing that came to mind was something present in all Eytys footwear: volume. But how does one make a ballet flat voluminous? First off, with plenty of thick ruching, to add a bit of bulk to the upper part of the shoe. Secondly, by exaggerating the sole. "When you look down at your own feet, I always want you to be able to see the sole," says Schiller. "That makes the shoe look grounded and adds character."
Finally, drawing inspiration from car shoes, Schiller extended the sole up the back of the shoe. Dubbed the Rue, the flat comes in black calf leather, camel-hued linen and a destroyed denim that Schiller describes as "kind of a trashy wash".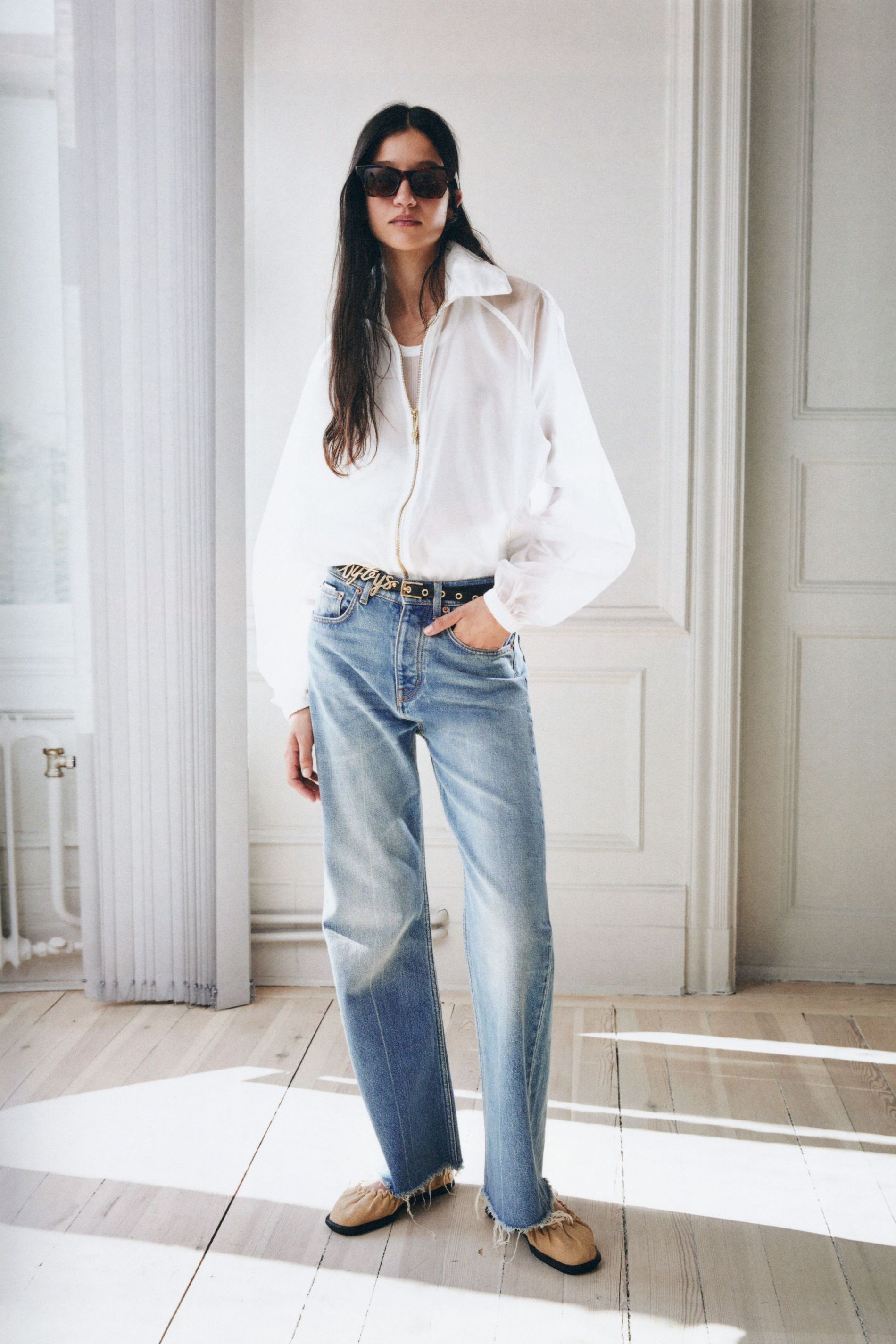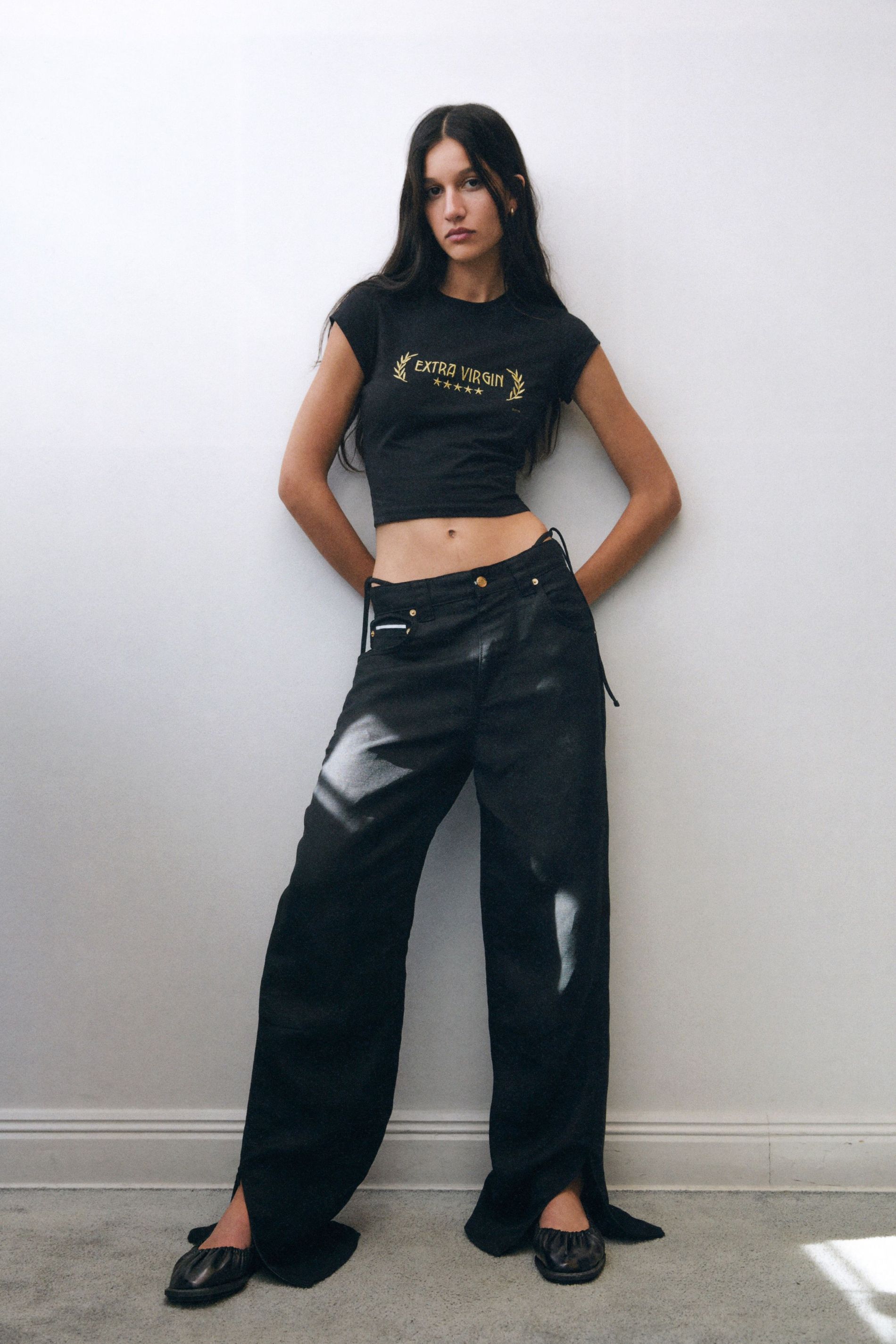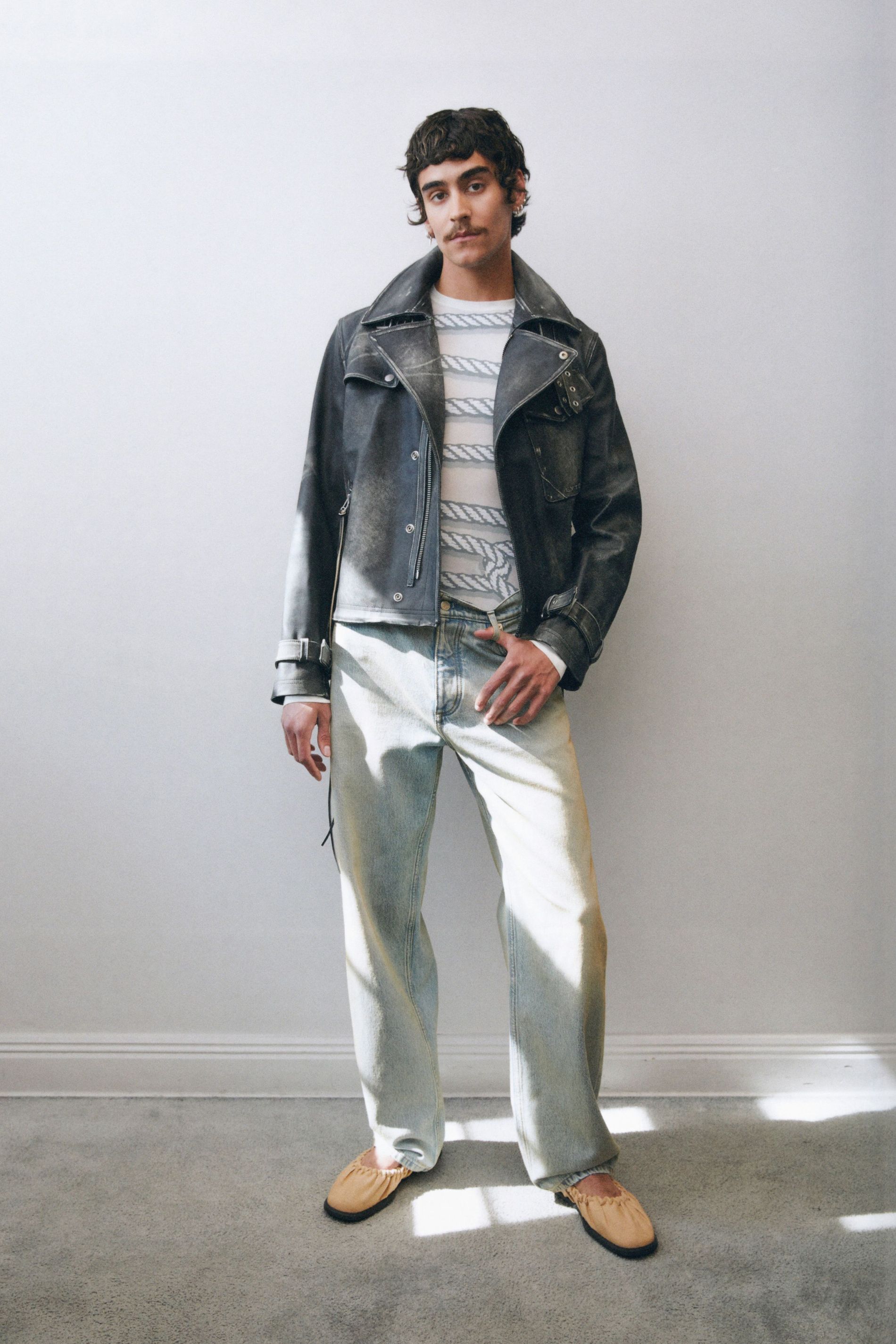 In the spring/summer '24 lookbook, the flats are styled with raw-edged denim, but one can imagine them with dainty dresses and mini skirts, cropped trousers and breezy shorts. And, once they hit stores, one can imagine them on the feet of every cool kid in Scandinavia and beyond.