Creative director Max Schiller talks us through his references for Eytys' spring/summer '24, which include a sojourn to the luxuries of Capri, by way of rough-and-ready Naples
In designing spring/summer collections, Eytys' creative director Max Schiller has little choice but to look abroad for inspiration. "When I started working with this collection, it's November, and I'm in f***ing Stockholm and I have to do a summer collection" he says. "And in order to be able to do that, I have to imagine myself somewhere else." For spring/summer '24, that place was Capri. But Schiller didn't simply imagine being there – lounging at posh beach clubs, sweating in upscale nightclubs and strolling past luxury boutiques on charming narrow streets – he also imagined the act of actually getting there.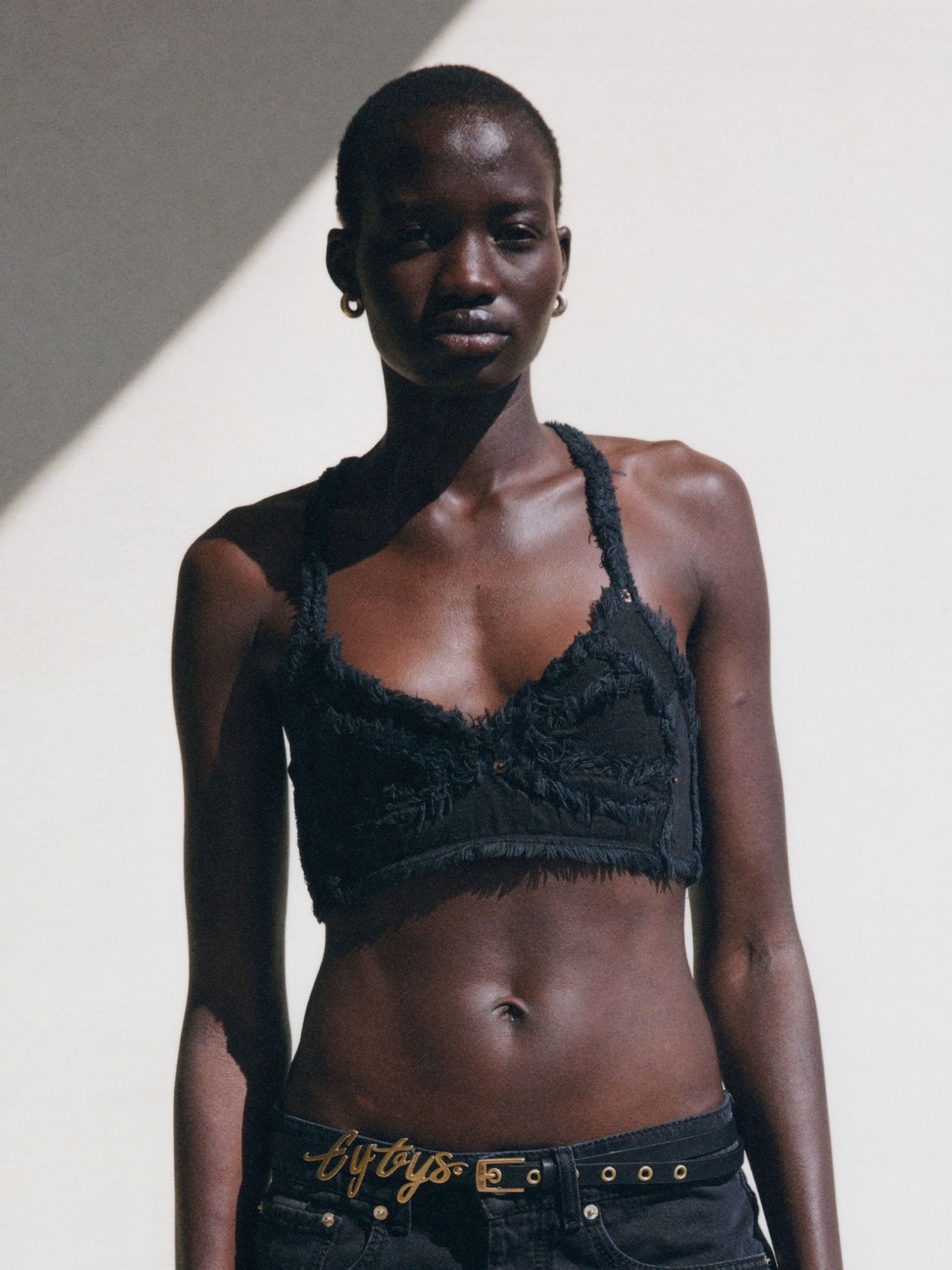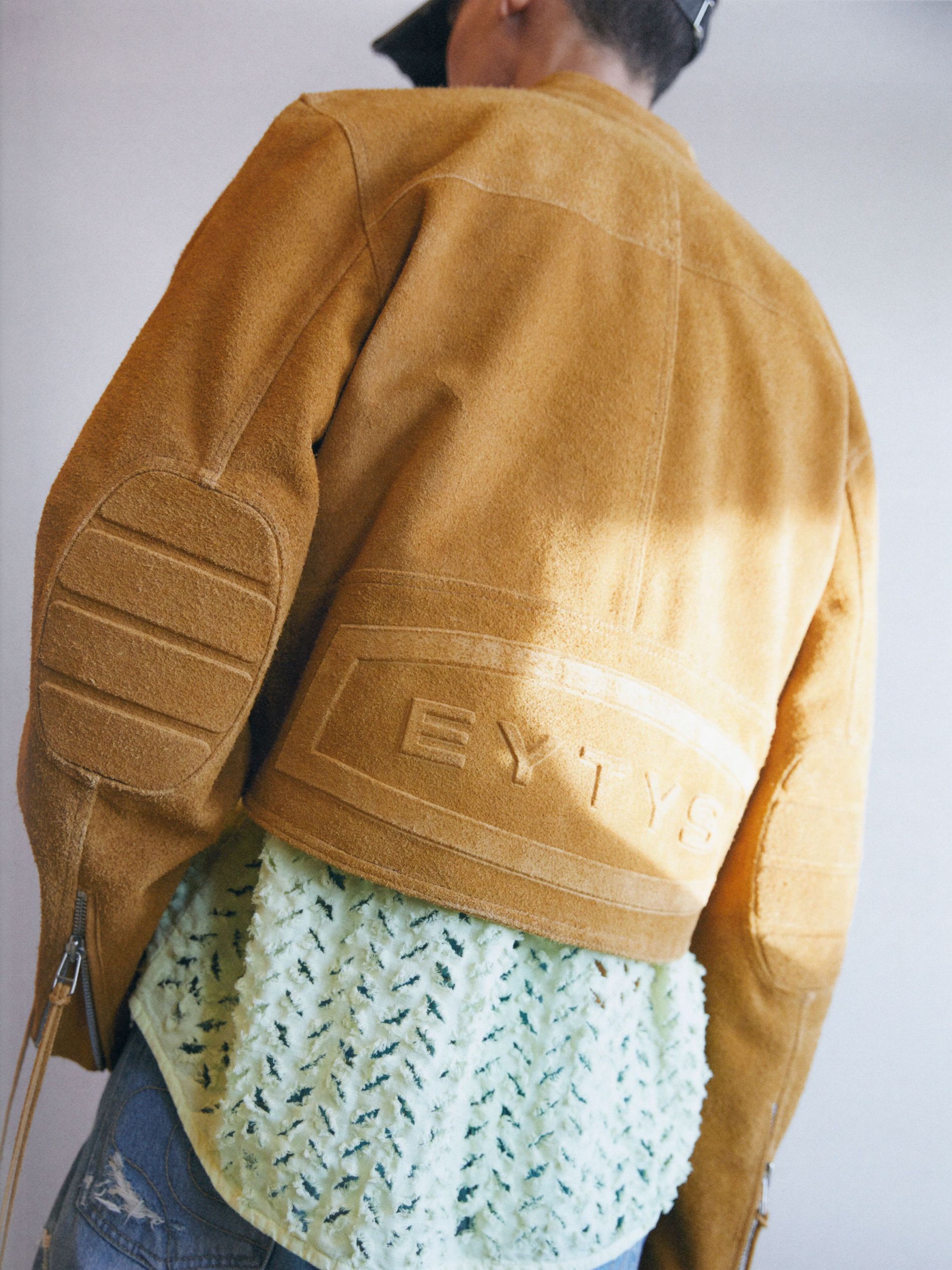 The journey starts with a flight to Naples. "I love Naples," Schiller says. "It's beautiful, it smells, it's hot, it's not posh. They have some really rough neighbourhoods – hold onto your watch." But then you board the ferry, which transports you to a decadent paradise; an island that lies in "absolute contrast" to where you've just come from.
The collection itself revels in this dichotomy; sarong-draped skirts, breezy button downs, sun-faded stripes and gold naval buttons in contrast with grittier distressed denim and a well worn leather biker jacket, perfect for cruising through the city streets on a scooter. A sort of luxurious sleaze that travels effortlessly from the seaside to the club with a pitstop for a glass of champagne on the way. And, in an Eytys first, lace. "Coming into Naples and looking into every single window, you see those lace curtains," Schiller says. "So we had to have that." The delicate lace shirts and mini dresses are dyed indigo, a nod to the denim that has become, along with shoes, the brand's signature.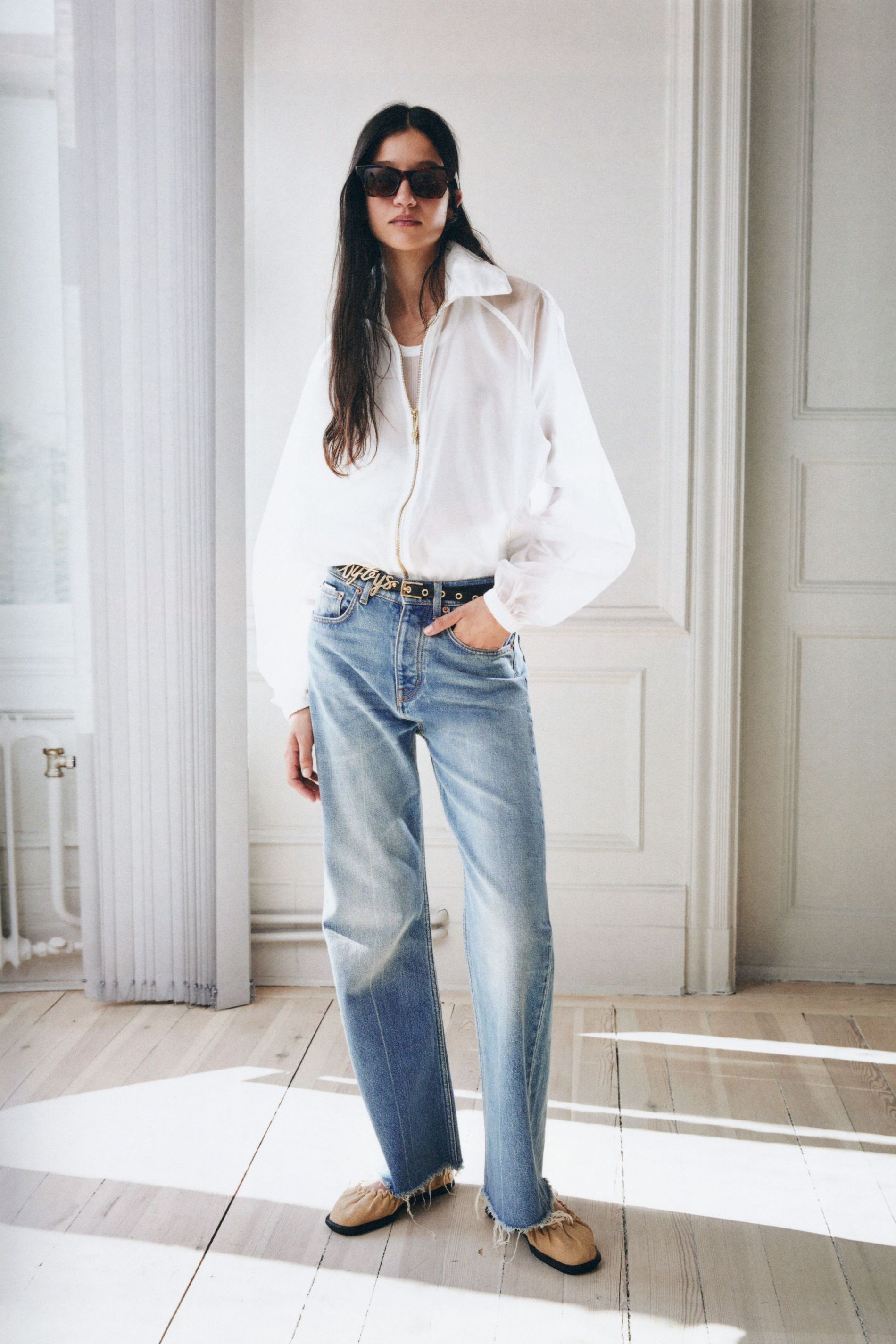 Speaking of shoes, here the brand takes another foray into unknown territory: ballet flats. "I never liked ballet flats," Schiller admits. "I think they're way too cute, but I really feel like they're something I want to wear myself now." Eytys' come rendered in linen, black calf leather and an over-treated denim, with a more substantial sole that extends beyond the silhouette of the upper.
The final destination in Schiller's imagined trip is Villa San Michele, the extraordinary estate built in the 19th century by Swedish physician and author Axel Munthe, who gifted it to his home state when he passed away. These days, it's a residence for Swedish authors and artists, journalists and academics – folks who, as Schiller notes, oft belong politically and ideologically to the left. "When they're offered to go to Capri, the most posh place in the world, and stay for free, they're very happy about it and suddenly they put all of that ideology aside," he says. "I'm imagining myself being one of those people who got that residency."
See the full spring/summer '24 collection below: