From stealing kisses in water taxis to sensual red-carpet moments, the celebrities in Italy can't seem to keep their hand to themselves
Move over Paris, Venice is fast becoming the city of love.
While the red carpet and cinemas are dripping in designer wares and sartorial sensations, the cunning eye can see that the greatest trend this year isn't a colour or silhouette but touching. It seems the guests of the Venice Film Festival are quickly making up for lost time after a year of social distancing, with the paparazzi lens capturing just as many kisses and embraces as Chanel couture.
Currently doing the internet rounds (the video is currently at 8.5 million hits and counting) is Oscar Isaac gently caressing Jessica Chastain's arms. The movement, so affectionate, so intimate, so seductive has stirred feelings world wide. It was as if we'd stumbled into a very private moment, yet we couldn't look away. It crescendoed with Isaac (who plays her on screen spouse in Scenes From a Marriage) nuzzling his way up her arm.
The act is both smouldering and playful, and oozing with chemistry, a welcomed change to the stuffy status quo of usual red carpets. Isaac followed up with a comedic lip-smacking chef's kiss. Chastain then laughed and looked away flustered, and, frankly, we were too.
A slave to his craft, Isaac is famous for bringing the sexual-tension to not only the screen but to the red carpet.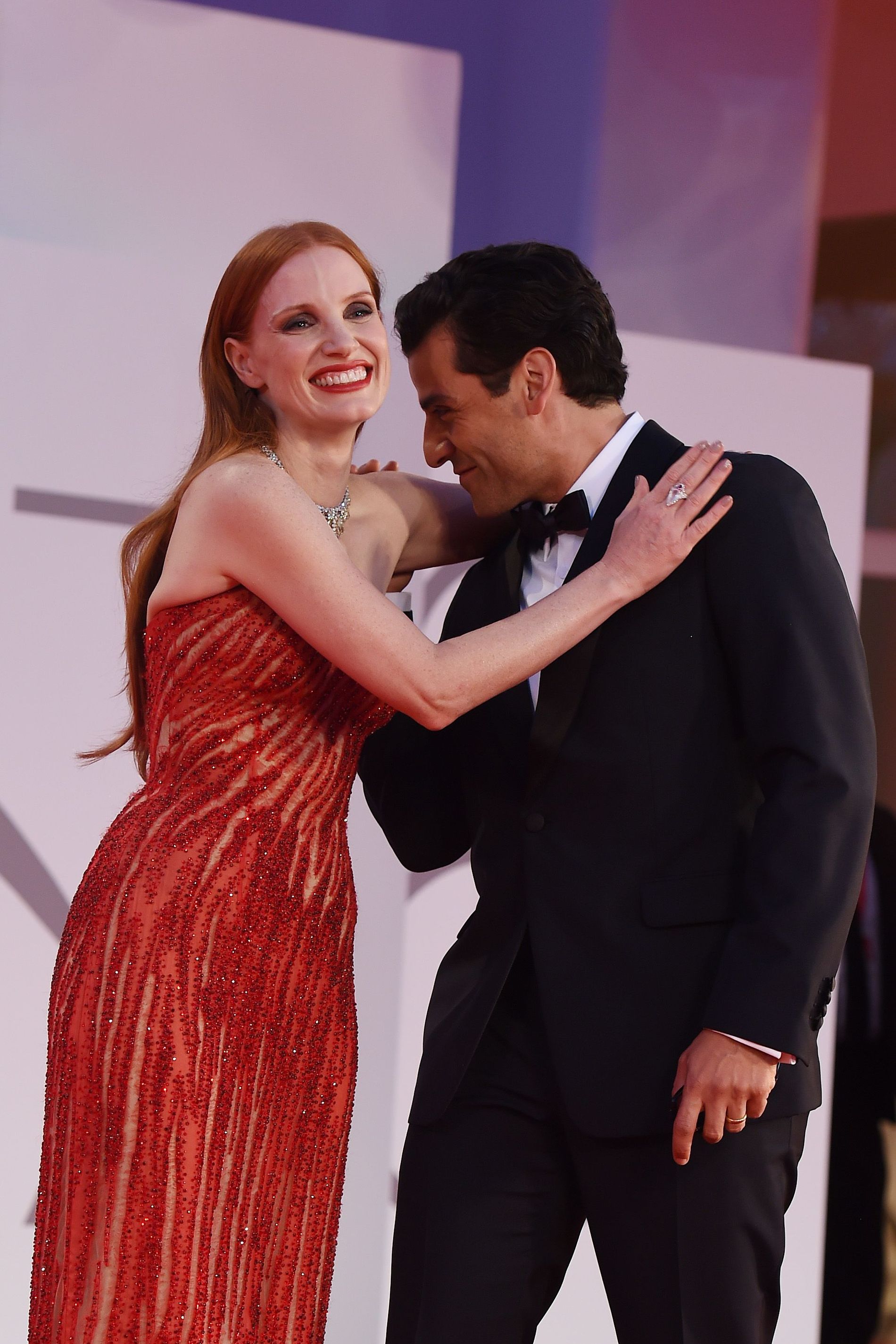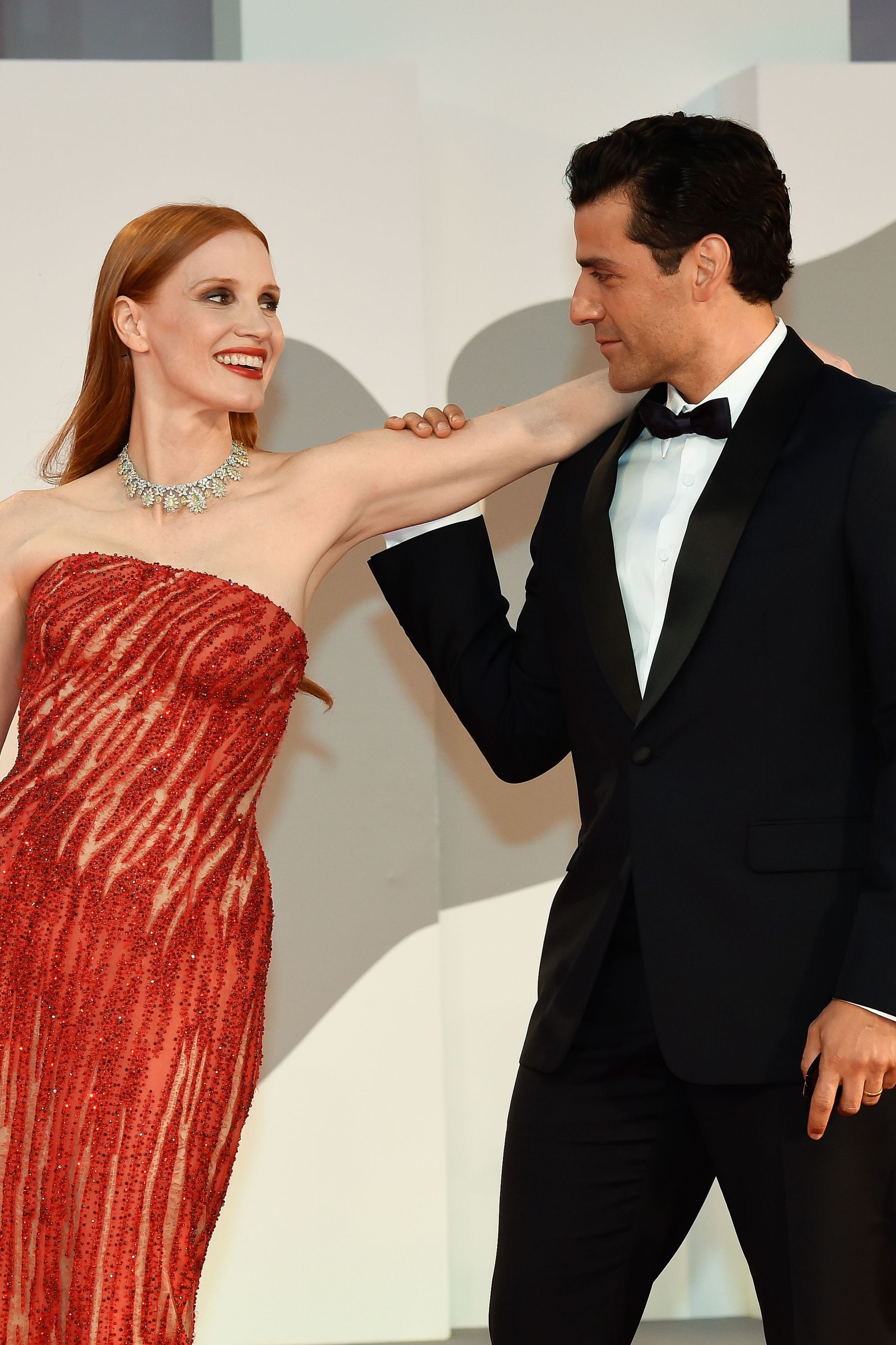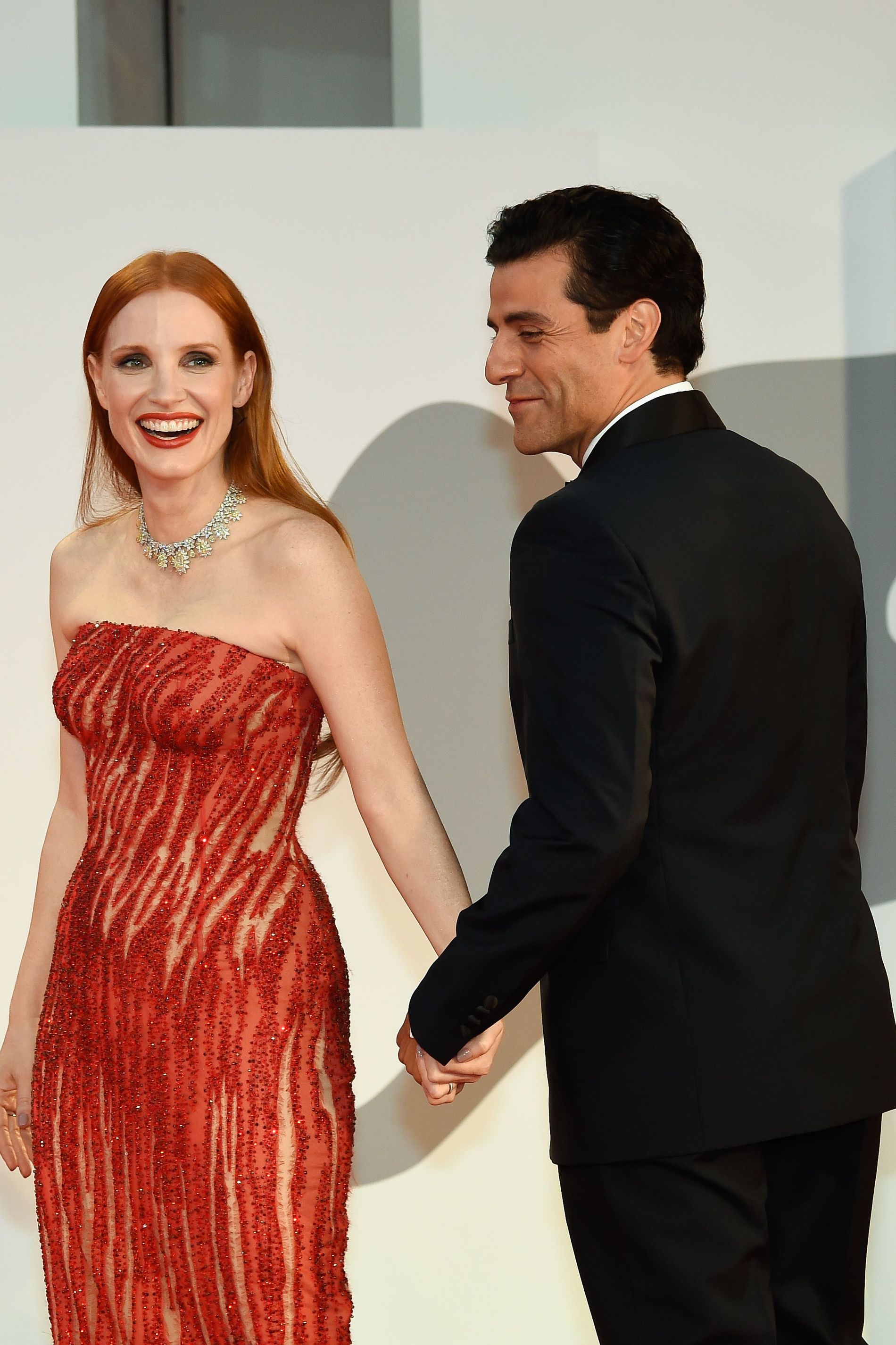 But Isaac and Chastain are not alone in their intimacy, it seems Cupid's bow has struck all over the Italian city. The boats inbound to the red carpet events have become vehicles for passionate exchanges, while the premieres have been backdrops to playful tete-a-tetes.
Adriana Lima and boyfriend Andre Lemmers along with Italian singer Mattia "Briga" Bellegrandi and partner Arianna Montefior have all been caught on the proverbial kiss cam. Maggie Gyllenhaal and Peter Sarsgaard shared an adorable moment on the water, and the red carpet acted as date night for Benedict Cumberbatch and wife Sophie Hunter.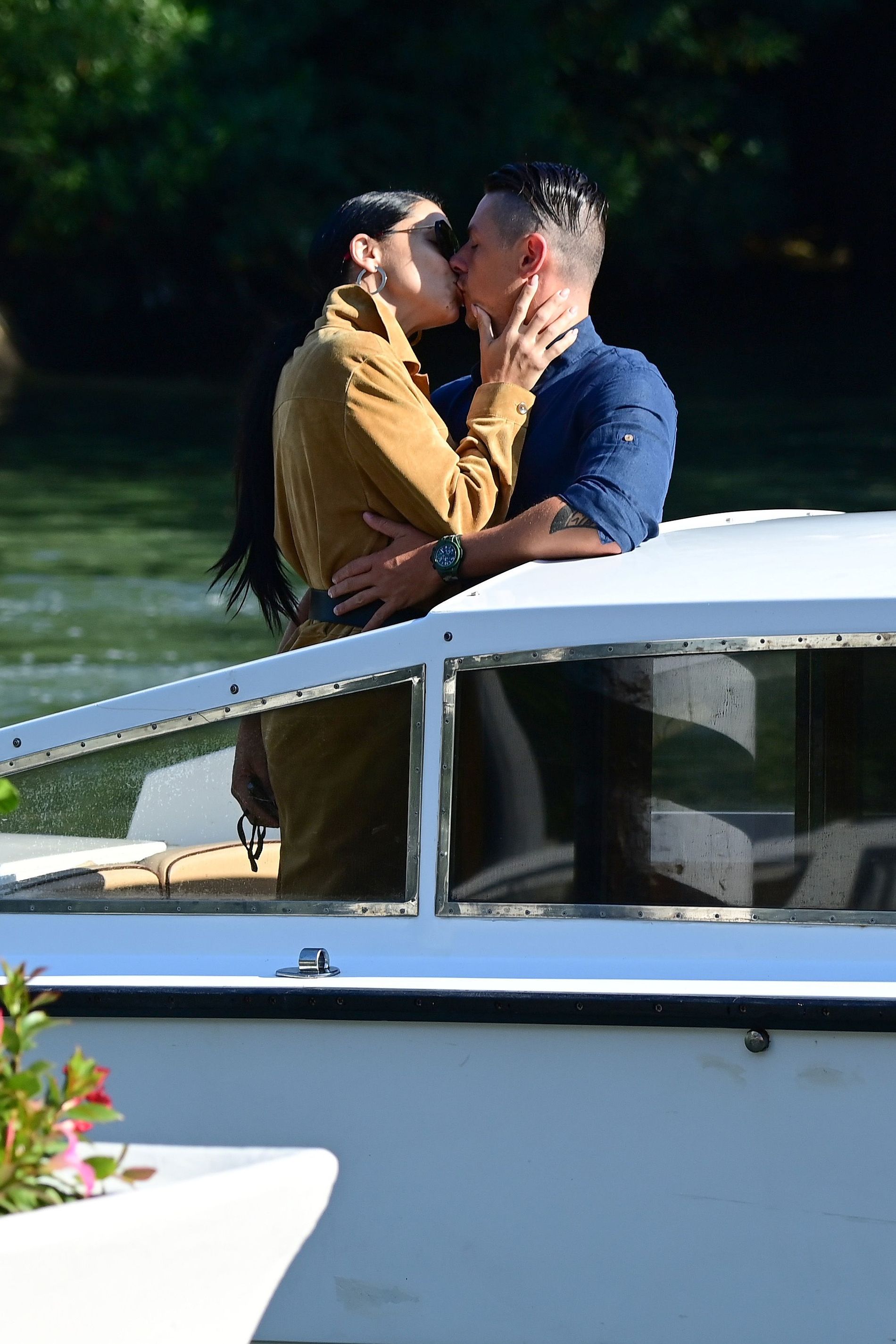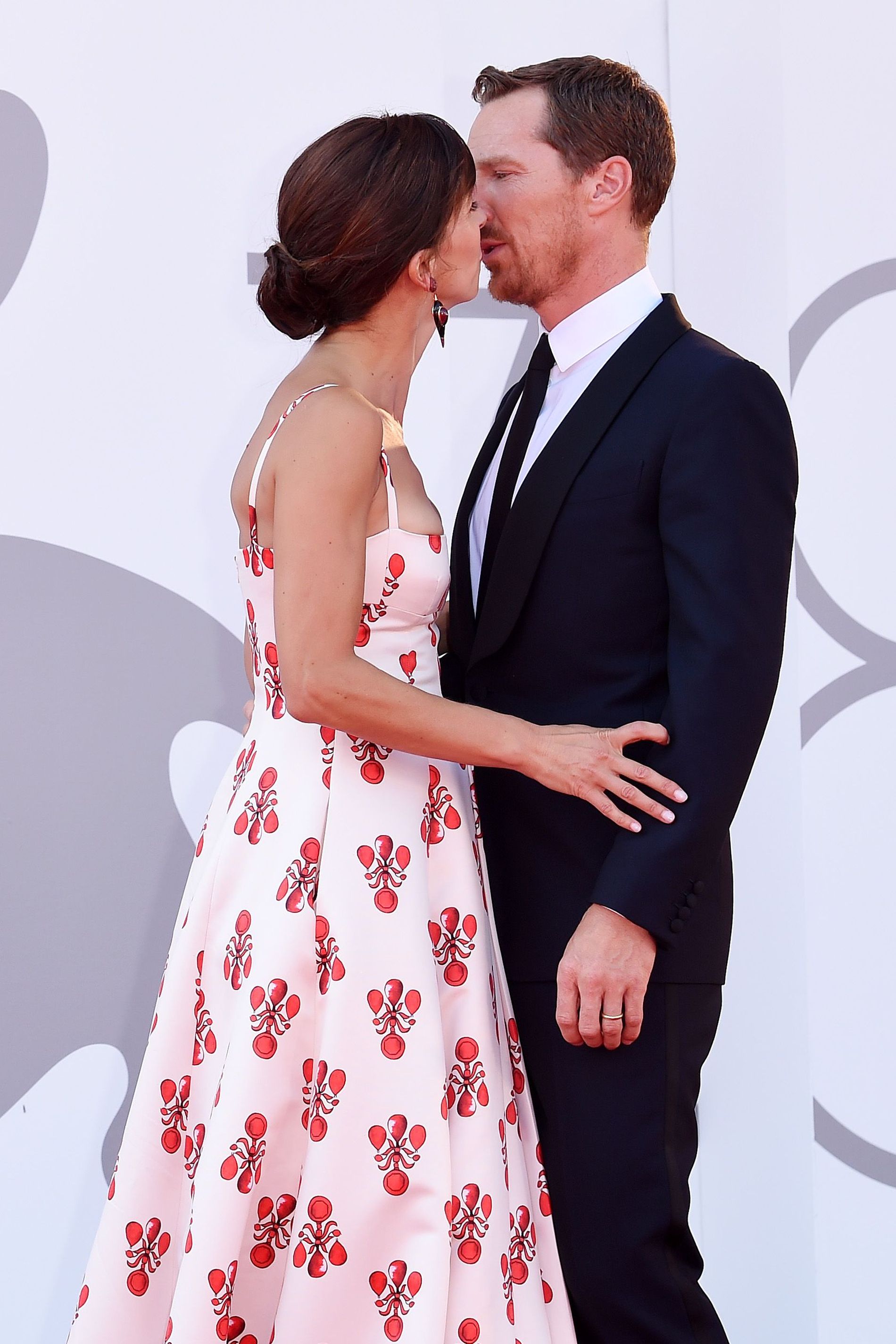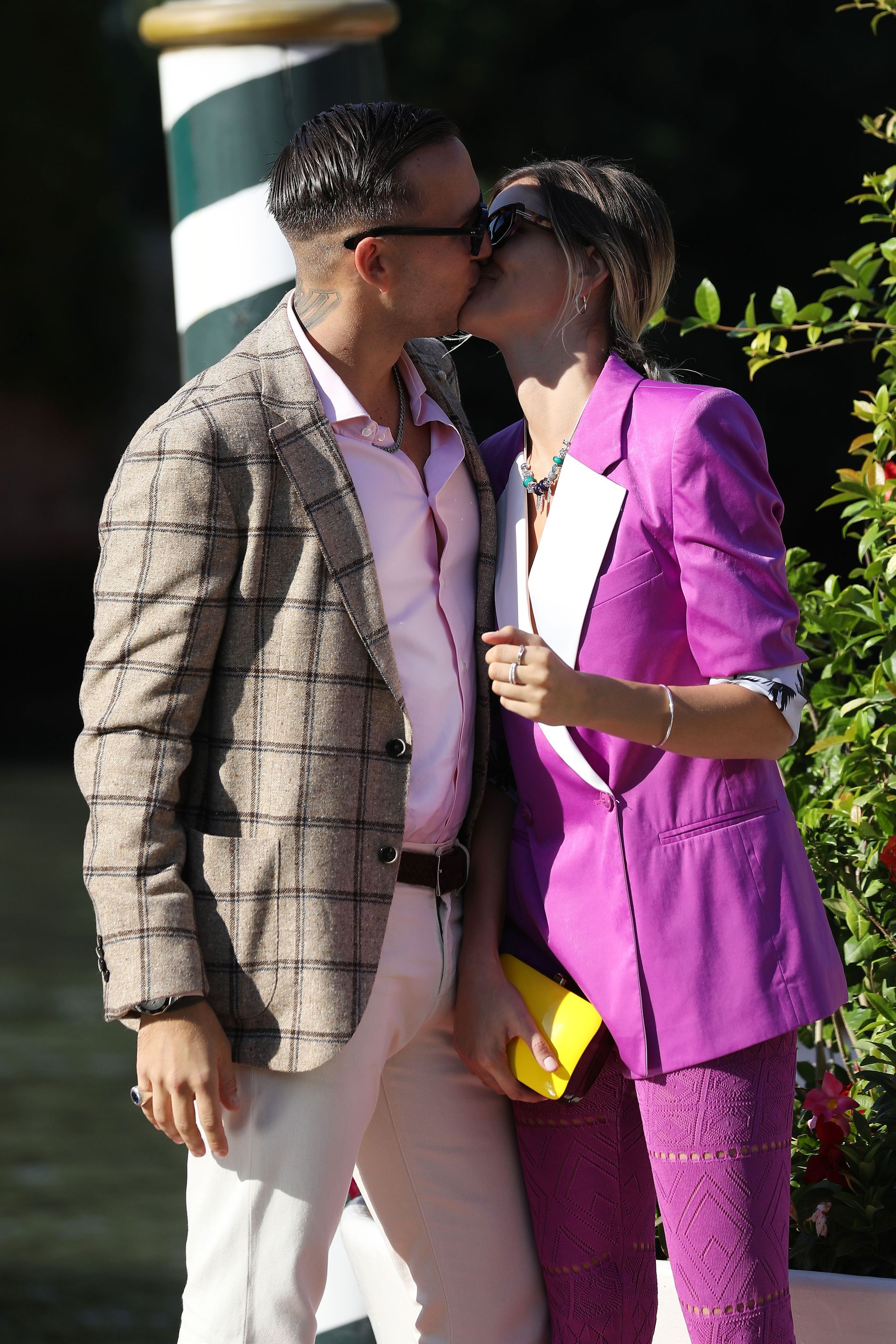 And should we be surprised? Fashion and film have long flirted with passion, romance and lust. After the year that's been, why not shake it up? Why not embrace a loved one and have some fun? As ABBA famously sung "lay all your love on me".