Spring is coming – so it's time to reveal some skin. These days self-tan has shaken off its streaky reputation, ensuring you'll look naturally sun-kissed in time for shorts and tank top weather…
Winter and months of darkness seem to have simultaneously sucked the life – and glow – out of our skin.
But there are options, and the latest raft of the best self-tans imparts the kind of natural-looking bronzed hue that allows you to cruise through spring to the sun-filled days of summer. If you've had a bad brush with self-tans previously, fear not. The fluro-orange ghosts of self-tans past have given way to more refined formulas and subtler results. With less DHA (dihydroxyacetone, the active ingredient in self-tan) and more hydrating ingredients they lend a hint of golden colour to pale complexions, and a glow to darker skins.
Possibly the biggest innovation to shake up the world of self-tan has been tanning drops. Supremely simple to use, you can choose how much colour to mix into your moisturiser in order to make your 'tan' bespoke every time. Tan-Luxe's cult The Face Illuminating Self-Tan Drops is a trailblazer of the trend. "Each of our products starts life as skincare," says founder Marc Elrick. "They are packed full of nourishing ingredients such raspberry seed oil, aloe vera and vitamin E. We work backwards to incorporate the tanning actives." What this means in practice is just four per cent DHA that you can build up for a sun-kissed rather than baked effect and no synthetic dyes, which have been known to sap moisture from the skin.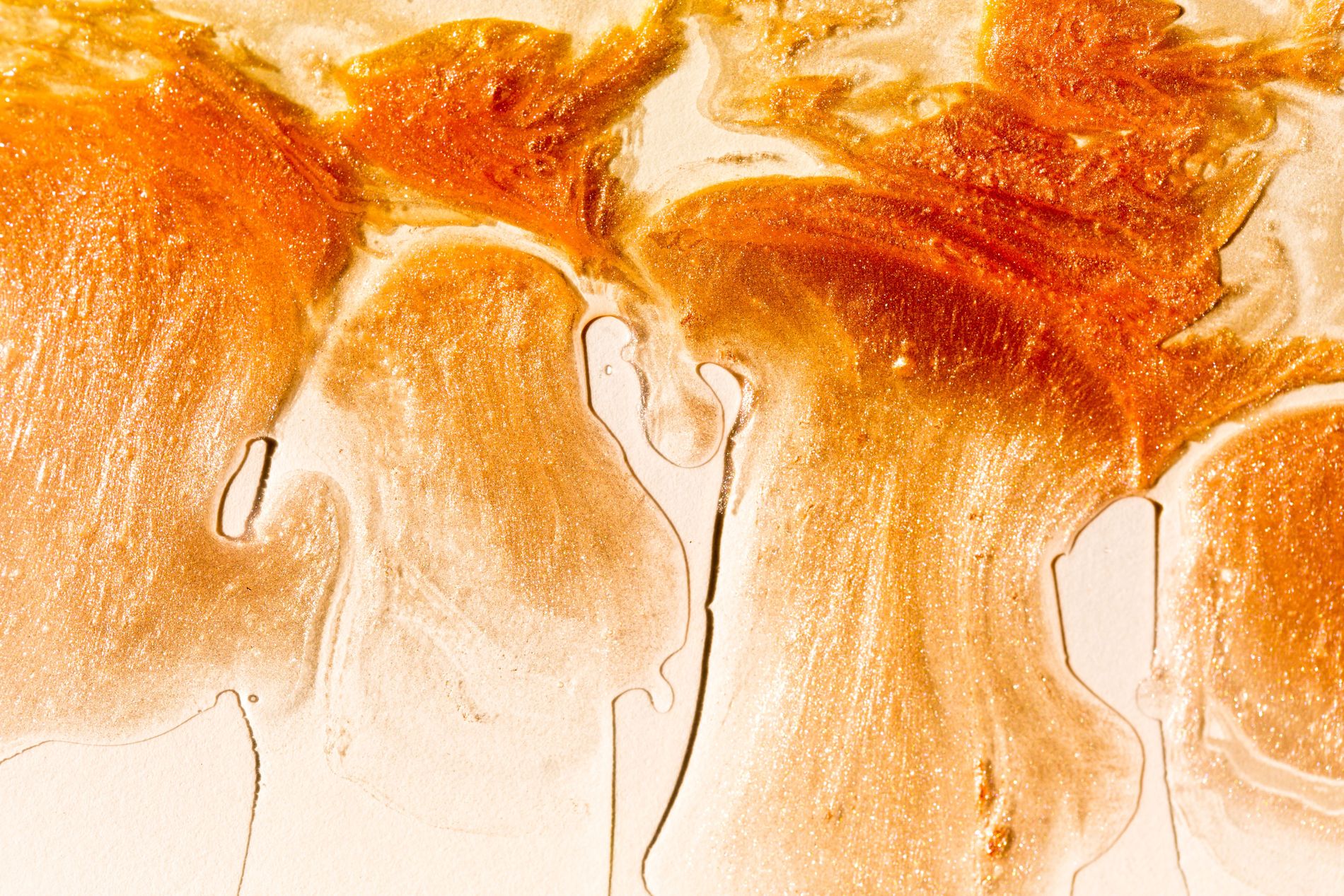 Faces tend to tan darker than the body due to a higher pH but that's easily remedied: always choose a self-tan formulated for the face as it's pre-mixed to be lighter. Sisley Self Tanning Hydrating Facial Skin Care additionally contains sesame extract for the most even and hydrated of finishes. Alternatively, Rudolph Care recommends blending its A Hint of Summer with your favourite face cream before application.
One reason most modern formulations swerve an orange hue when they hit the skin is the addition of tiny amounts of alpha-hydroxy acids (AHAs). These gently buff away dead skin cells, which are prime real estate for self-tan to grab on to, leaving skin looking patchy and muddy. Dr Dennis Gross Alpha Beta Glow Pad For Face Intense Glow combines the two; simply wipe over your face for a smooth base and light tan.
Each of our products starts life as skincare...We work backwards to incorporate the tanning actives
Marc Elrick, founder of Tan-Luxe
A mist is ideal for those who like their self-tan application to play nicely under make-up while it develops. Sprayed on to the face, Mine Tan Illuminating Facial Tan Mist, with rose water and argan oil, is like a tall glass of water for skin that normally finds self-tan drying. Or if you prefer a more high-tech option, try the Tanrevel Pro, which uses steam-based ultrasound technology for even coverage and develops within an hour.
Those who lean on the more traditional lotion-and-mitt method, need only remember to add a little body cream to elbows and knees, where self-tan can settle, and to avoid baths in favour of short, warm showers (a combination of heat and water can fade self-tan more quickly). Maria Åkerberg Tan In A Tube additionally contains shea butter to condition, while Tromborg Deluxe Self-Tanning Cream uses Danish organic sugar beets to create a just-back-from-the-beach hue.
Tanning just got more natural in every sense of the word…