We gather the best scented candles to embrace the holidays with
Nothing sets the warm and cosy holiday mood quite like lighting up a bunch of candles that paint the room in their soft, golden glow. Better yet, if you opt for scented candles, you'll not only create the dream lighting, but you'll also fill up the space with the most sumptuous, inviting scents.
We also know that our sense of smell has a connection to our emotions, as research has shown that scented candles can in fact act as mood boosters – what could be a better way to bring that cheerful festive spirit into our homes? There's a myriad of holiday fragrances to choose from, whether it be classic seasonal scents such as aromatic fir, spicy cinnamon or sweet orange, or if you're looking to swathe yourself with something more complex, lean into fresh combinations of wintery fragrances that still embody the holiday feel.
Whichever fragrance you fancy, below Vogue Scandinavia has assembled a selection of the best scented candles to create the holiday atmosphere with.
Diptyque
Pine Tree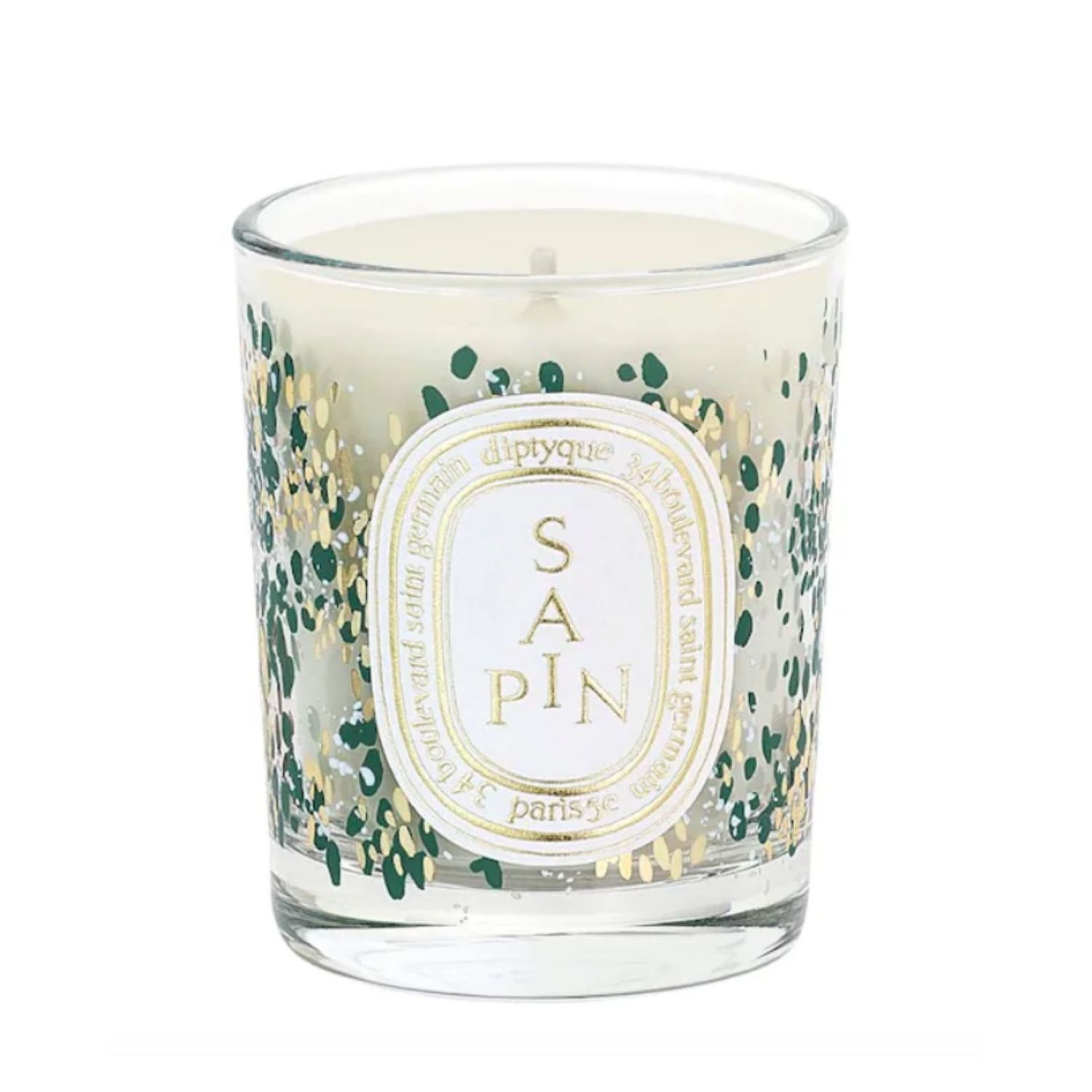 This season, Diptyque created a luxurious limited edition candle with a classic wintery scent, as the Pine Tree candle embodies all the crisp fragrances this time of the year represents. As described by Diptyque, "the exclusive Pine Tree evokes the refreshing, aromatic scent of mountain pines mingling with the dense, slightly smoky smell of an open fire". Sprinkled with real gold, if not for yourself, this scented candle makes the perfect gift guaranteed to be loved by its' receiver.
La Montaña
Winter Oranges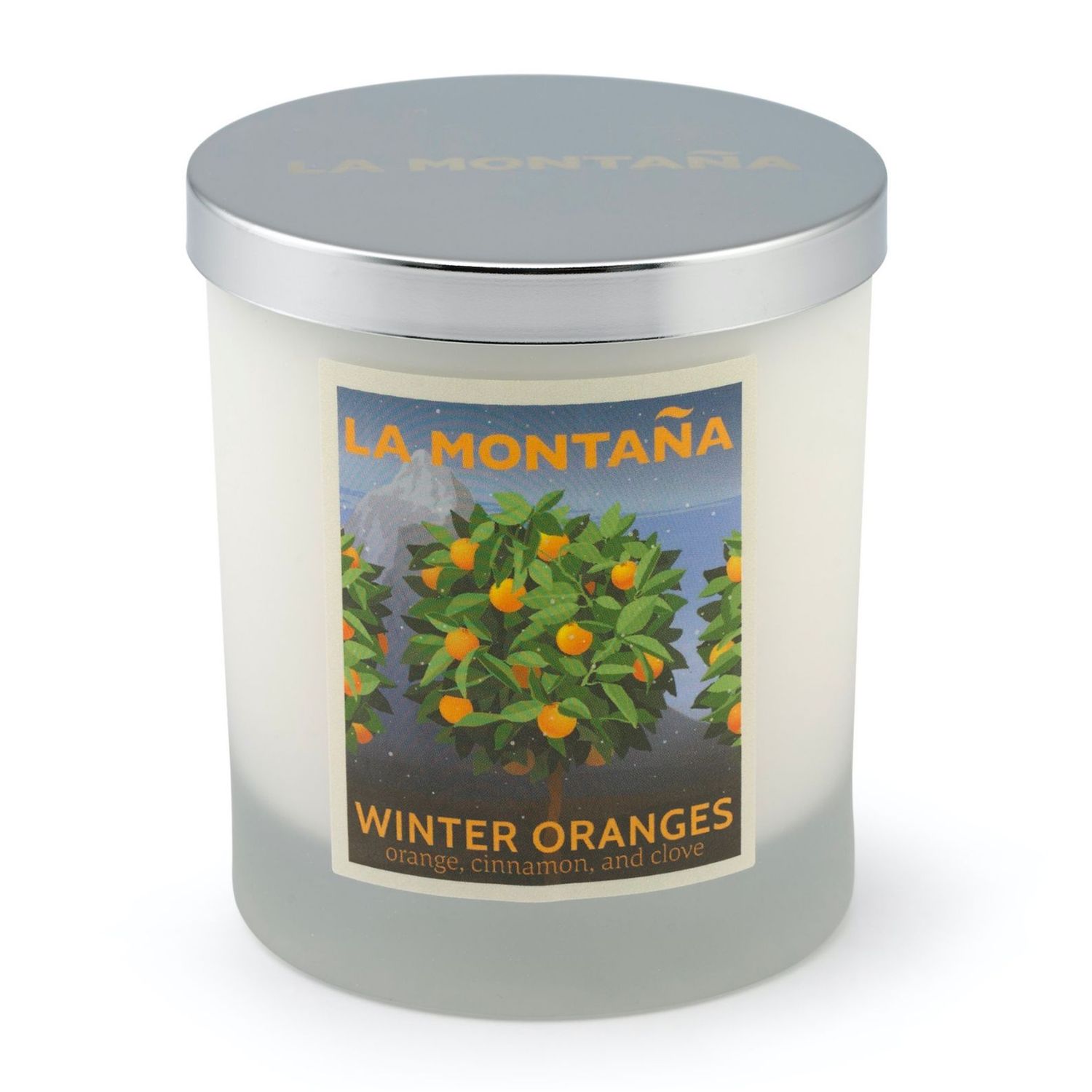 La Montaña's founders Jonathan and Cassandra Hall take inspiration for their fragrances from the pristine nature surrounding their home in a Spanish mountain village, and the scent of the Winter Oranges candle is inspired by the Valencian orange harvest happening throughout the winter. Organic and made from natural wax, The Winter Oranges is a scent that will fill our homes with that holiday comfort and joy with a warm and spicy blend of orange, cinnamon, red apple and clove with a hint of smoke and wood.
Maison Martin Margiela
By The Fireplace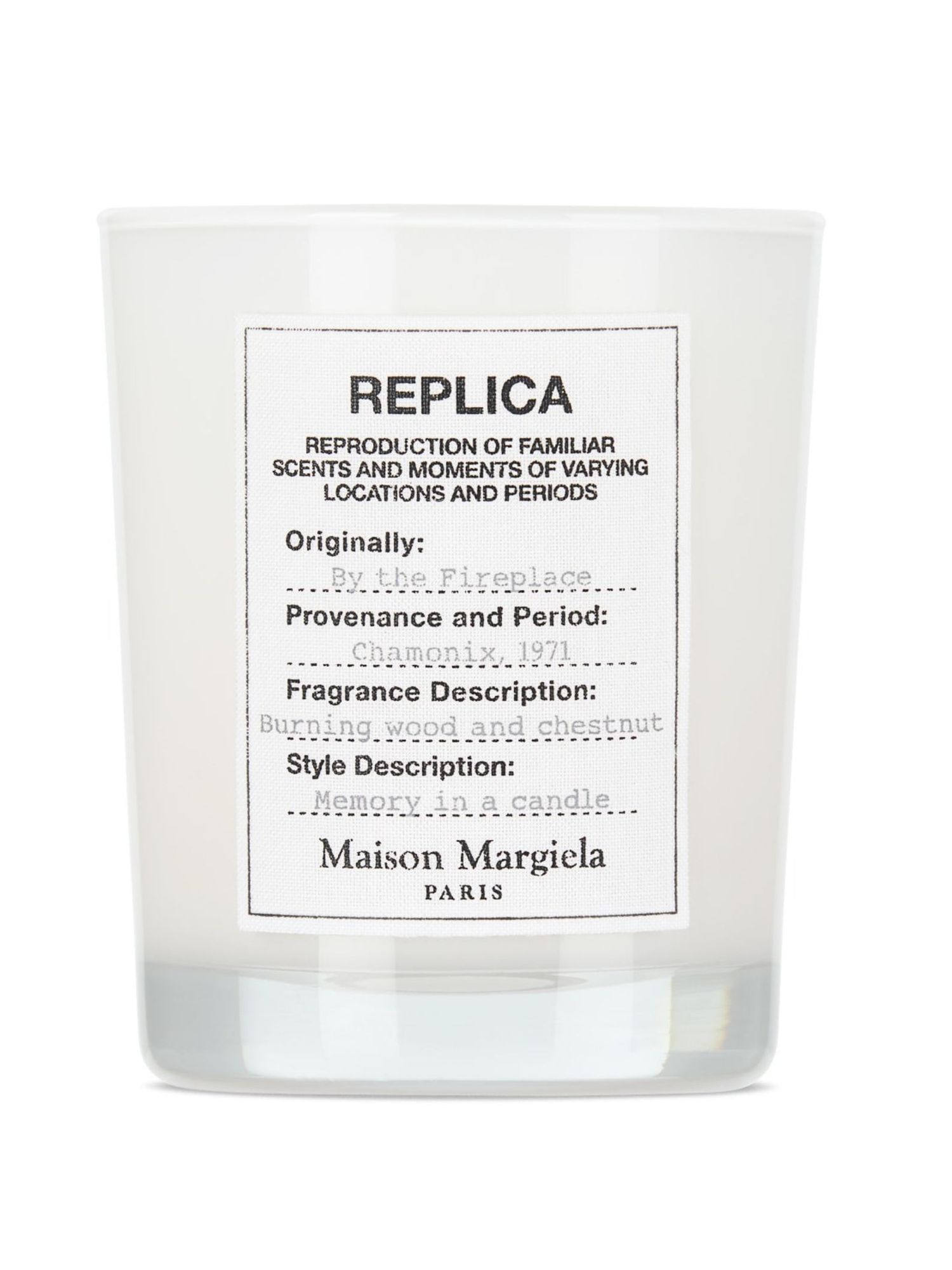 Part of Maison Martin Margiela's Replica fragrance line and also available as an Eau de toilette, By The Fireplace is a scent that transports you next to the crackling fire, perhaps with a steaming cup of glögg in your hand. A sweet and woody blend, the fragrance is a warm composition of red berries, chestnut and clove – the essence of a holiday evening indoors.
Byredo
Safran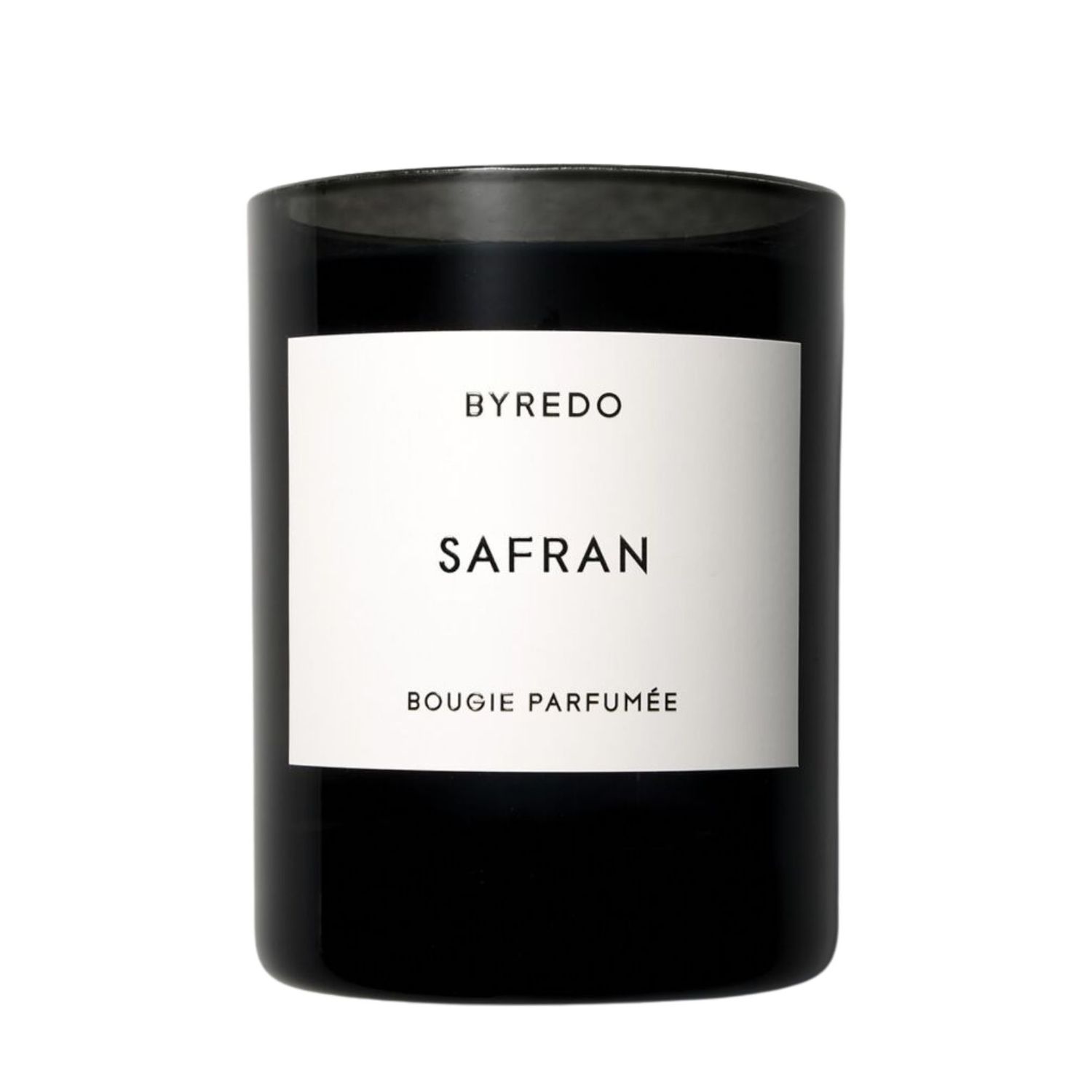 Creator of exquisite, coveted scents and cosmetics, Byredo is hitting the sweet spot with the Safran scented candle. The top notes of sweet saffron and black pepper blend are met with rich aromas of labdanum, fragrant violet, amber and creamy vanilla. The end result is an inviting scent that accentuates one of the world's most lavish spices, used in many holiday treats.
Trudon
Spicy Chocolate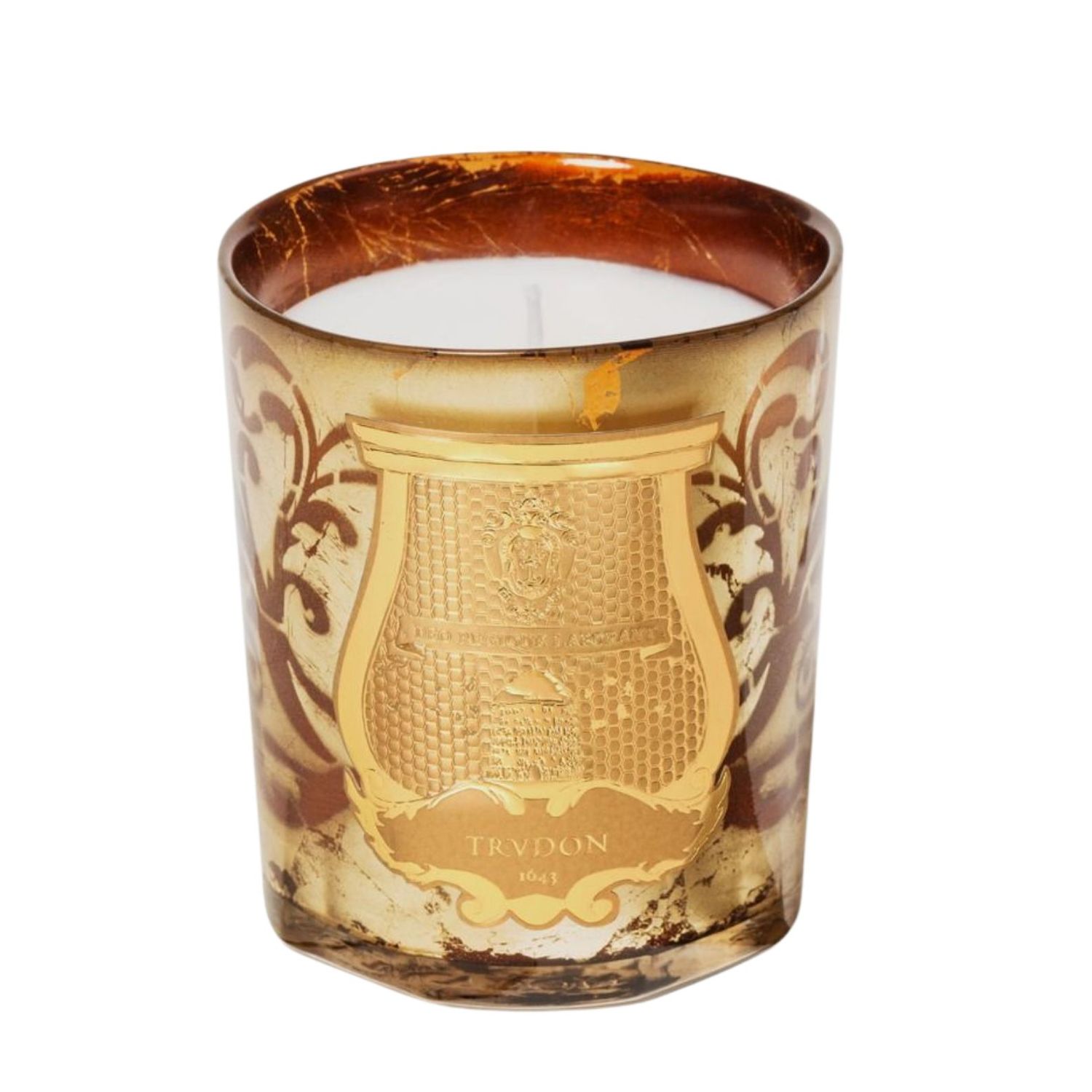 The glass vessels of Trudon candles are handcrafted in Tuscany and the fragrances are created in partnership with renowned perfumers. This holiday season, the brand's classic Bayonne candle has been given a festive update with blending base notes of refreshing pine, fiery chilli pepper at the heart and top notes of aromatic cocoa.
Le Labo
Figue 15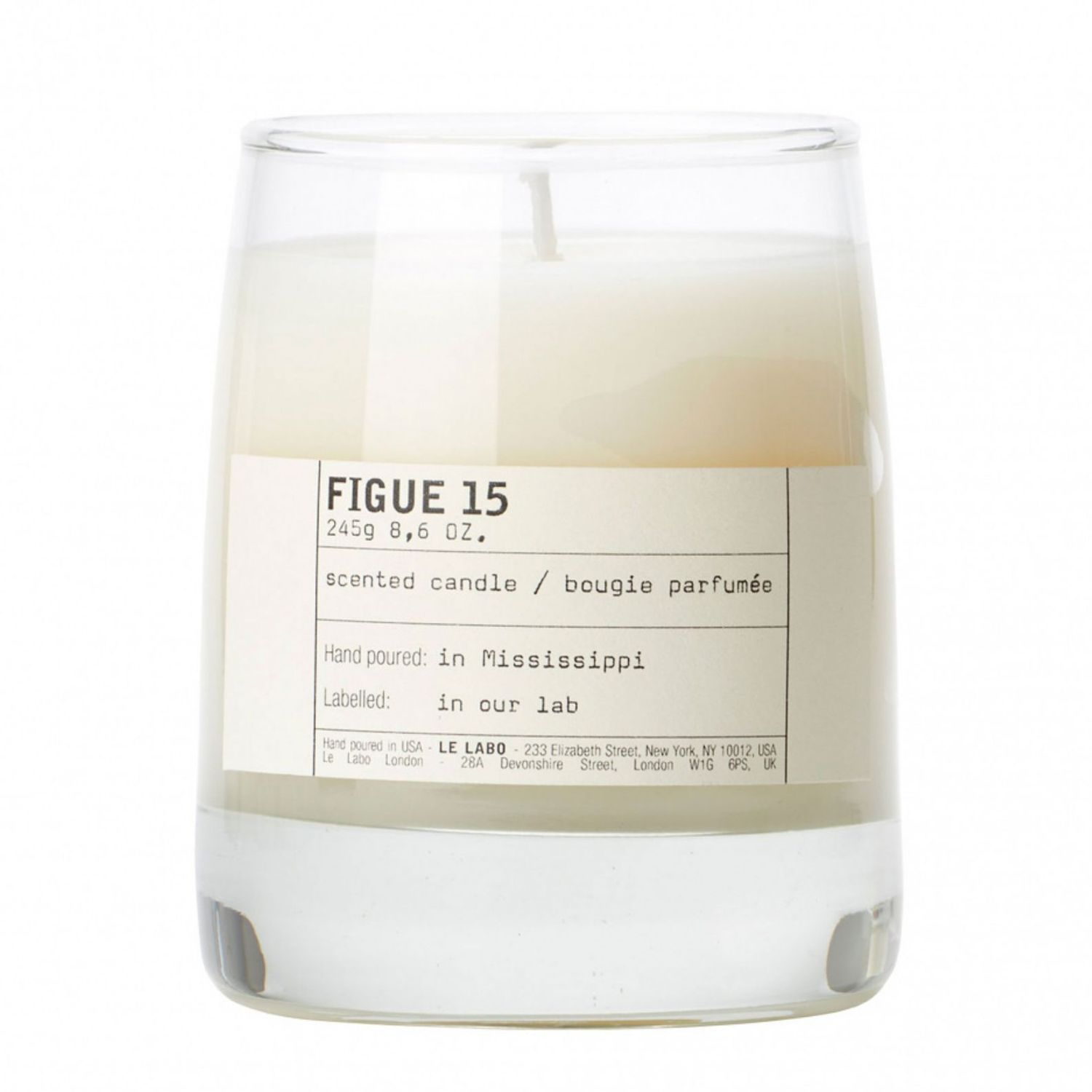 Sumptuous fruity scents are the perfect backdrop for holiday celebrations, and New York-based luxury fragrance brand Le Labo knows how to create a scent so luscious "that it makes you want to eat the wax". We're talking about the Figue 15, a fragrant infusion of blackcurrants and figs that will leave us salivating for a sweet festive delicacy.
Boy Smells
De Nîmes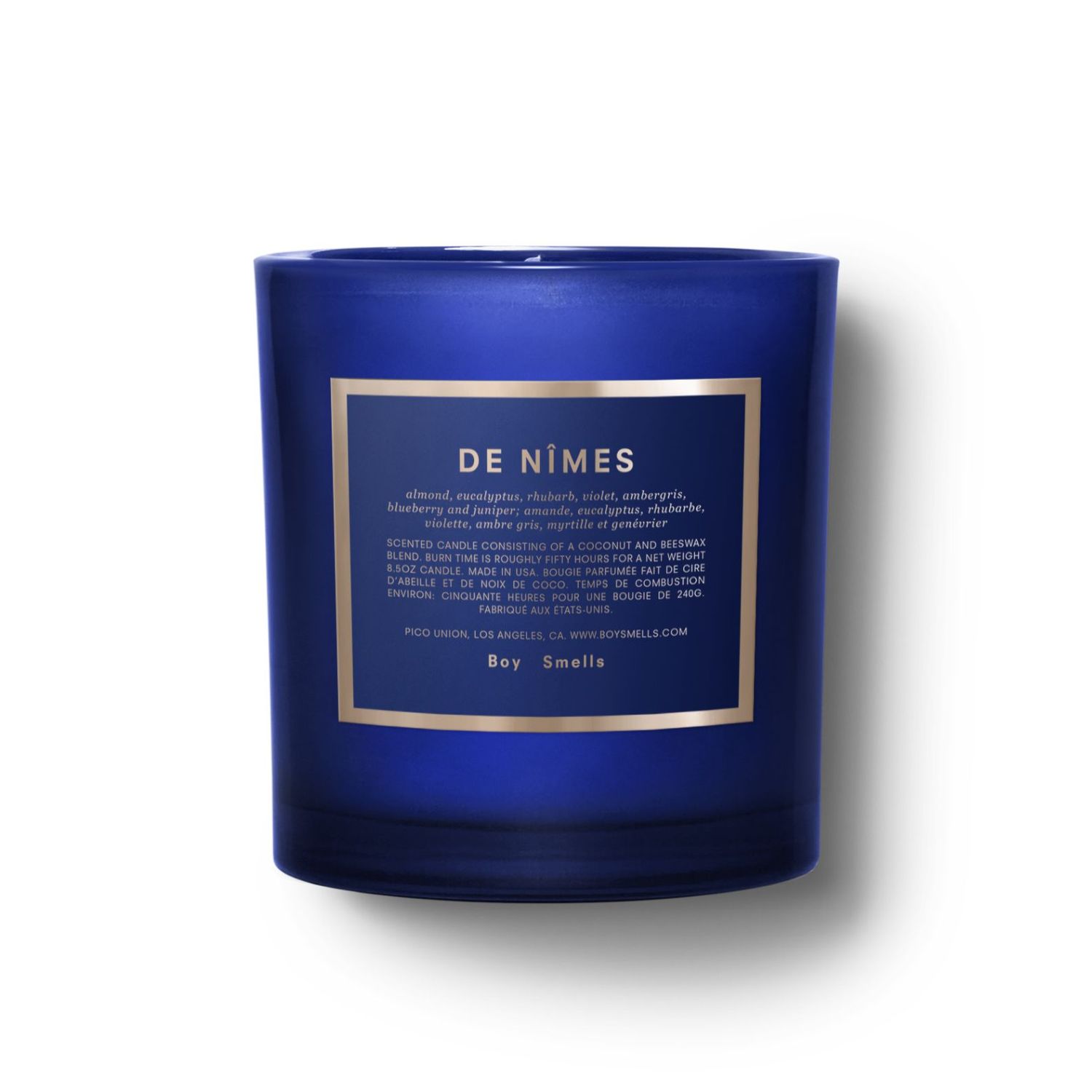 Housed in a beautiful indigo blue glass vessel, Boy Smells' holiday scent is packed with aroma. Named after French city Nîmes, the origin of denim workwear, the candle evokes top notes of fresh eucalyptus, black peppercorn, rhubarb and blueberry which are met with darker wood notes and juniper berry. Complex yet a refreshing alternative to classic festive fragrances.
Scandinavian
Christmas candle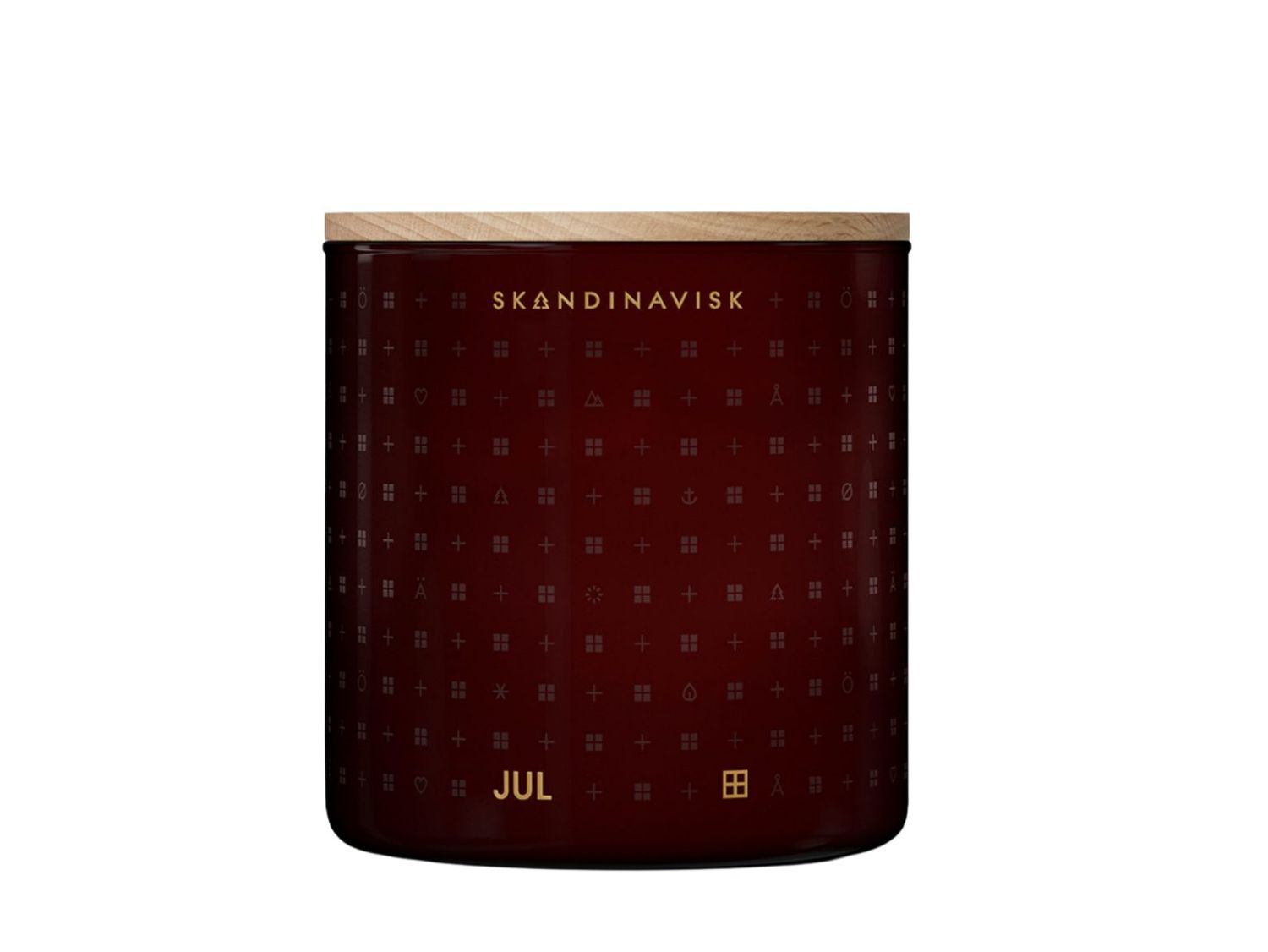 If you are looking for a scent that is festive to the core, the Christmas candle by Scandinavian is your pick. The fragrance that billows out is a warming, sweet yet spicy blend of mulled wine, gingerbread, clove and melted honey, creating those hearty scents of a Christmas market at home.
Jo Malone
White Moss and Snowdrop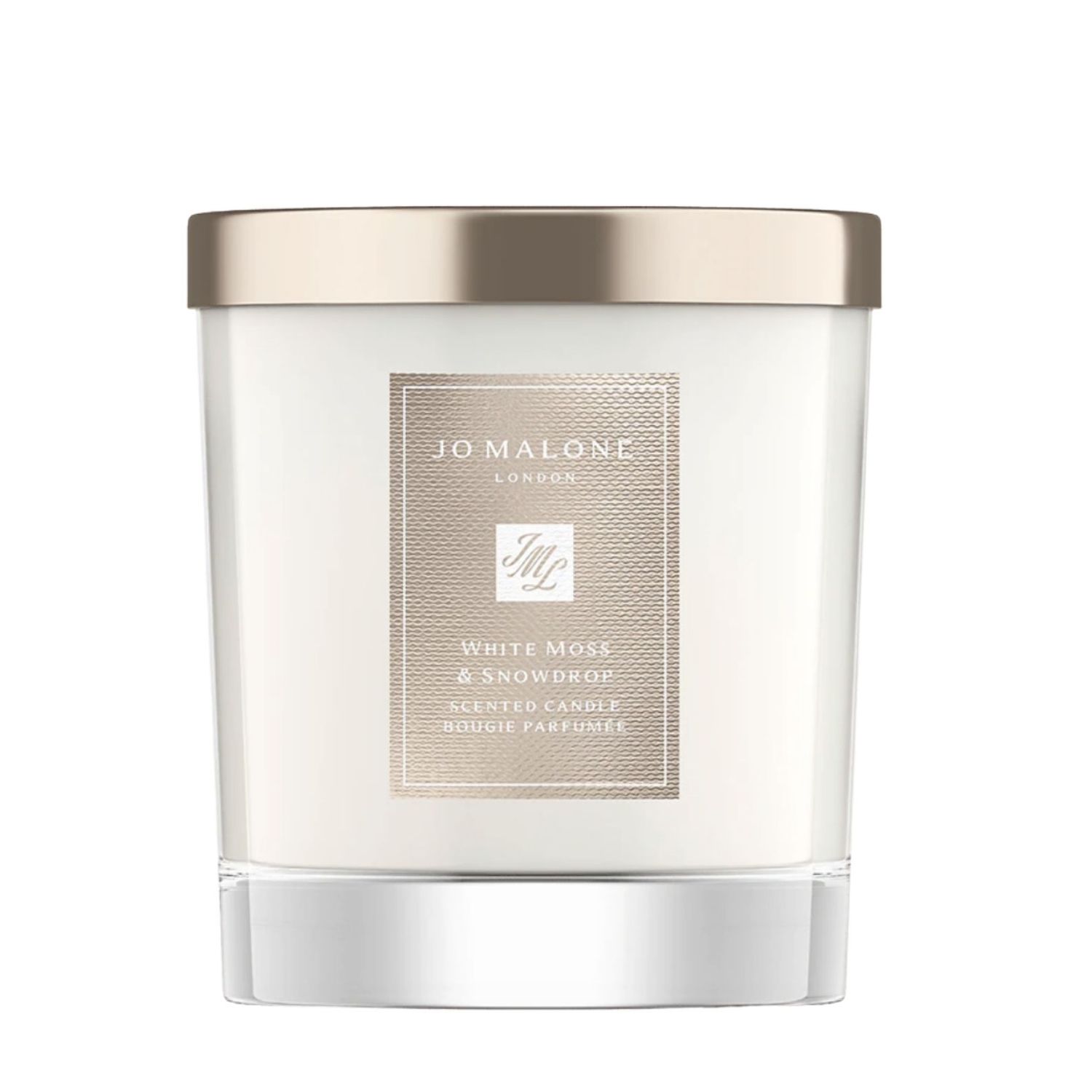 Jo Malone describe their White Moss and Snowdrop scent as "a winter wonderment, captured in a candle", where forest-fresh moss and dainty snowdrop petals are balanced with a smooth blend of golden amber and fragrant cardamom. Cheering and comforting, an ideal scent to fill your home with throughout the winter.
H&M Home
Winter's Eve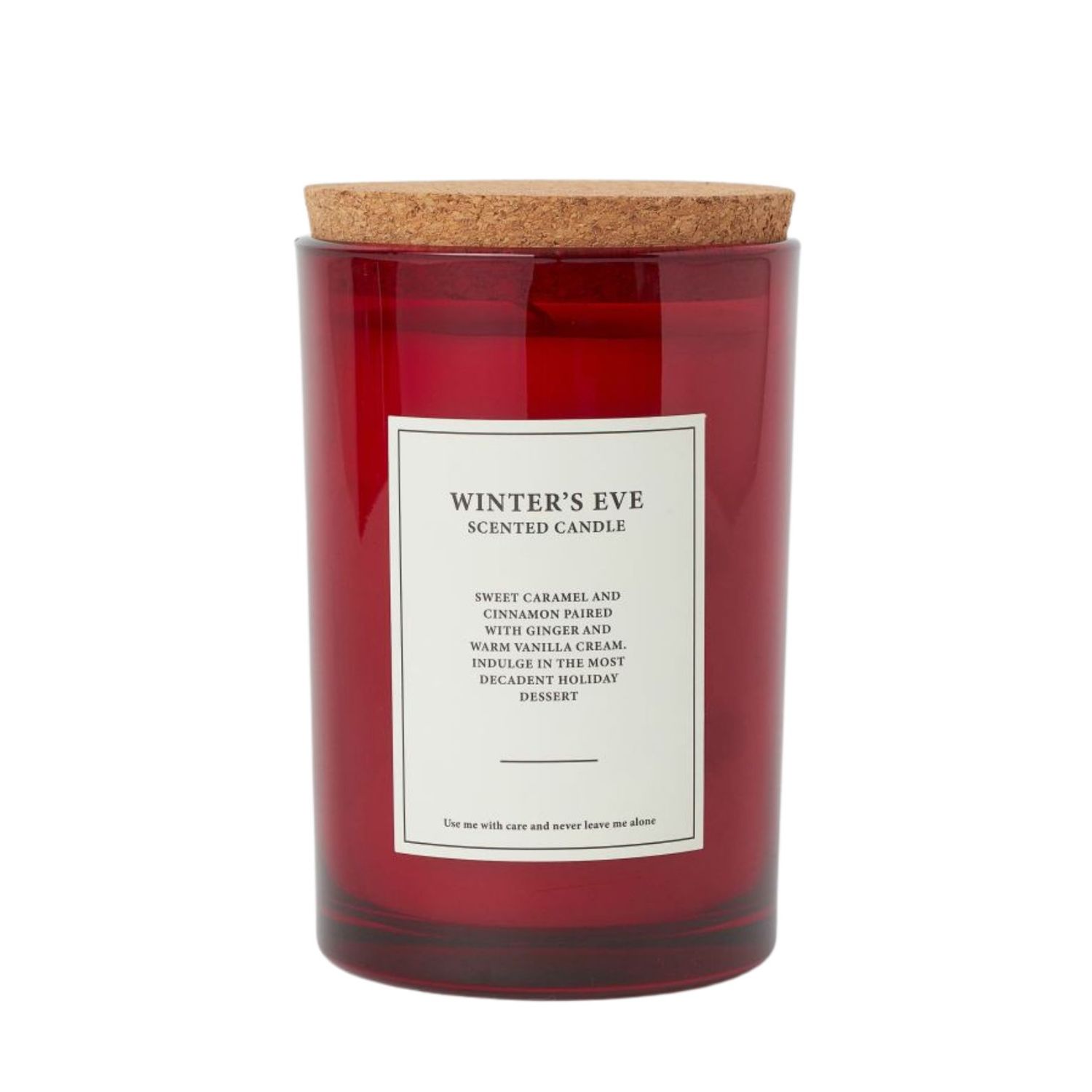 This season, H&M Home collaborated with perfumers from the renowned perfume house Robertet to create fragrances for the brand's scented candles. H&M Home's festive scent Winter's Eve is a composition of aromas that will leave your house smelling of a heavenly holiday treat, as sweet caramel and cinnamon are softly blended with ginger and warm vanilla cream.