This trendy sleeve style is the unconventional way we want to keep our hands warm this winter
All products featured on Vogue are independently selected by our editors. However, when you buy something through our retail links, we may earn an affiliate commission.
As temperatures drop below freezing, we are keen to keep the cold out. After all, 'tis the season of swathing layers and warming accessories. Honing in on one classic winter essential, the glove, we find there is a plethora of styles available and many great ways to wear them. This cold-weather staple might not be for everyone, however, and it leaves us exploring other ways to ensure that our hands (and the rest of our bodies) won't catch a cold.
Cue the thumbhole sleeve or 'mitten sleeve', also known as the perfect option for elevated gloves this winter. Sported by the likes of Jacquemus and Chanel, we spotted this style on the autumn/winter runways. As a result, it's hardly surprising this trend has already found its place on our coveted shopping lists.
The thumbhole sleeve is made for layering up, and like gloves, there are various elegant ways to style it, adding a playful element to any outfit. Below, you'll find our edit of the best thumbhole sleeves to buy right now and examples of how to incorporate the trendy garment into your outfits this winter.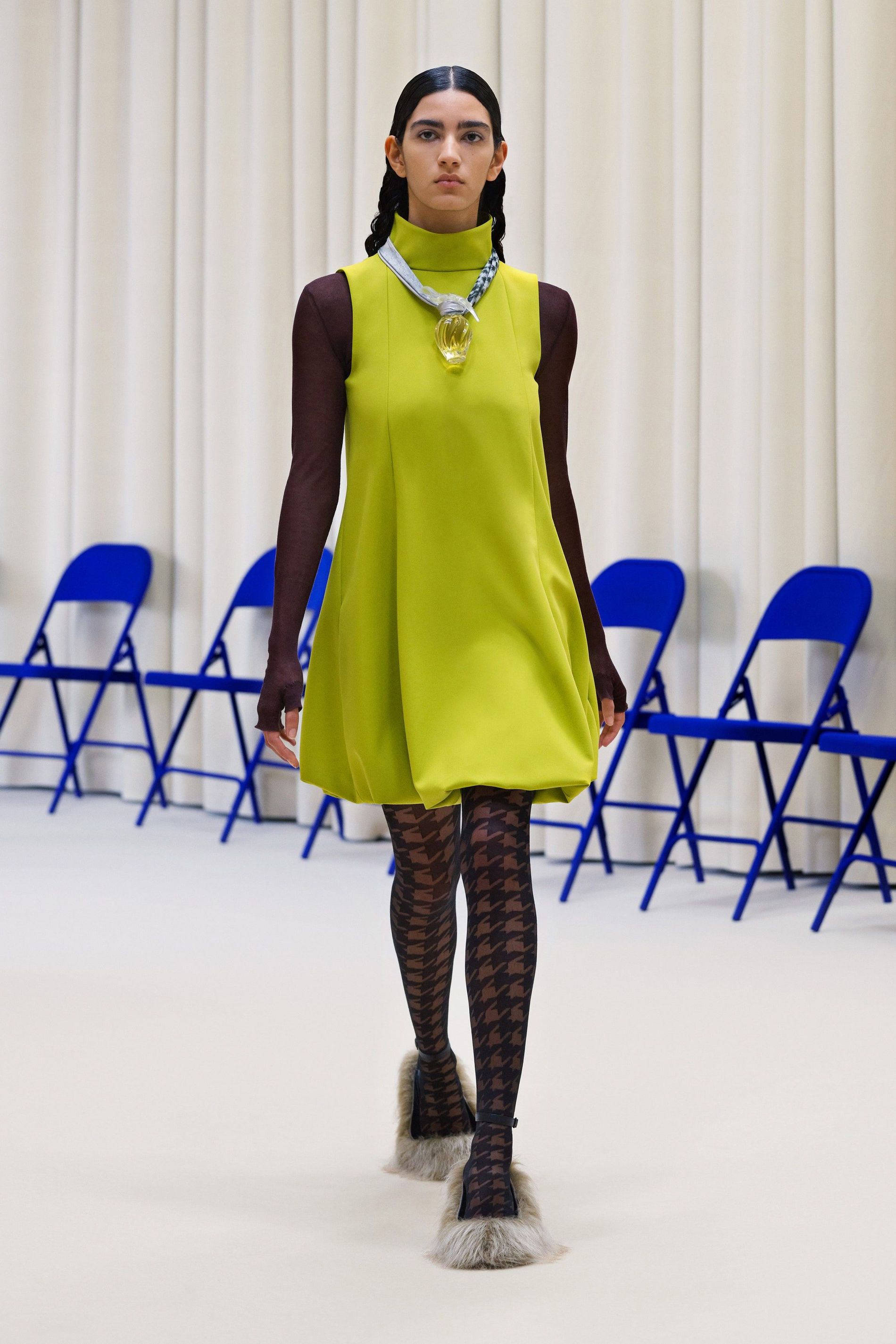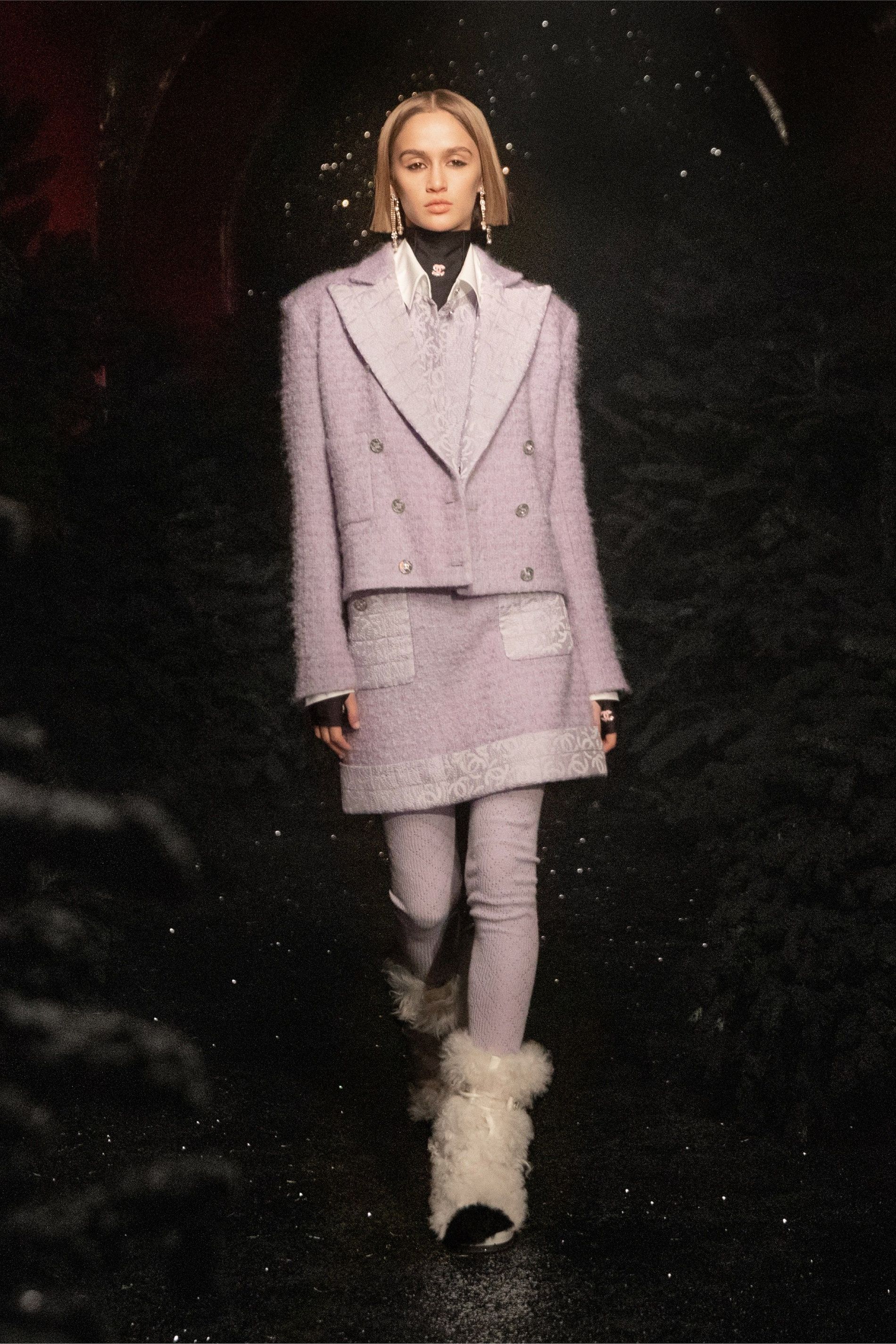 In Nina Ricci's autumn/winter 2021 show, a sheer black top with thumbhole sleeves was paired with a statement colour dress and sheer black hounds tooth stockings - a clever way of layering up for the upcoming party season, guaranteeing that you'll stay warm whilst still doing justice for the dress.
A thumbhole sleeve top is a garment made for layering, adding that first tier of warmth into an outfit. At Chanel's autumn/winter 2021 show, we saw elegant layering incorporating high turtleneck mitten-sleeved stretch jersey tops embellished with the iconic CC logo. Alternatively, Jacquemus demonstrated that the mitten sleeve works well on its own too, as seen at their autumn/winter 2021 show. The ribbed knit off-shoulder dress paired with black stockings and heels is perfect to be worn for this season's festivities.