Hair, of both the face and body, is a part of identity and expression, and comes entirely down to personal preference. But, if hairless limbs or a slick brow shape are your goal, then this is your definitive guide
There's absolutely nothing wrong with having a little body hair. But for those looking for the most convenient way to remove it, there are plenty of options no matter which body part you're treating – legs, underarms, bikini line, top lip or brows.
Few professional hair removal treatments offer completely permanent results, but the following methods are especially helpful, since they ensure the hair grows back finer and slower. We would be remiss, however, not to mention the elephant in the room. Yes, hair removal is uncomfortable but it's worth remembering that as the hair follicles become smaller and weaker, any pain you felt the first time becomes significantly more bearable with subsequent treatments.
Threading
During threading, a highly skilled professional uses one hand to stretch your skin taut; with the other they fashion a cotton thread into a lasso and quickly tug it back and forth to remove unwanted hair on the brow. "Threading works for all hair types – whether the strand is coarse or fine, the thread can pick up the hair and remove it from the root," says renowned brow expert Shavata Singh.
Apart from the fact that it's a fiddly talent to master, Singh doesn't advise clients to try to thread their own brows on very practical grounds. "When you thread between appointments you create a different growth cycle so you might find that you have to come in more often as a result," she says. "Sometimes we can get carried away and over-thread the brow area, which can ruin the shape. The eyelid is also the thinnest layer of skin so threading in amateur hands can cause cuts or grazes."
But if you have armed yourself with a YouTube video and can't resist the idea of DIY threading, "it's always good practice to start on the upper lip and chin area as it doesn't involve stretching the skin too much," says Singh. When you feel ready to graduate to the brows, "pre-draw them a little thicker to what you usually would and then only thread around the area," advises Singh. That way you can pluck out a few stray hairs but leave the shape in tact. Results last three to four weeks.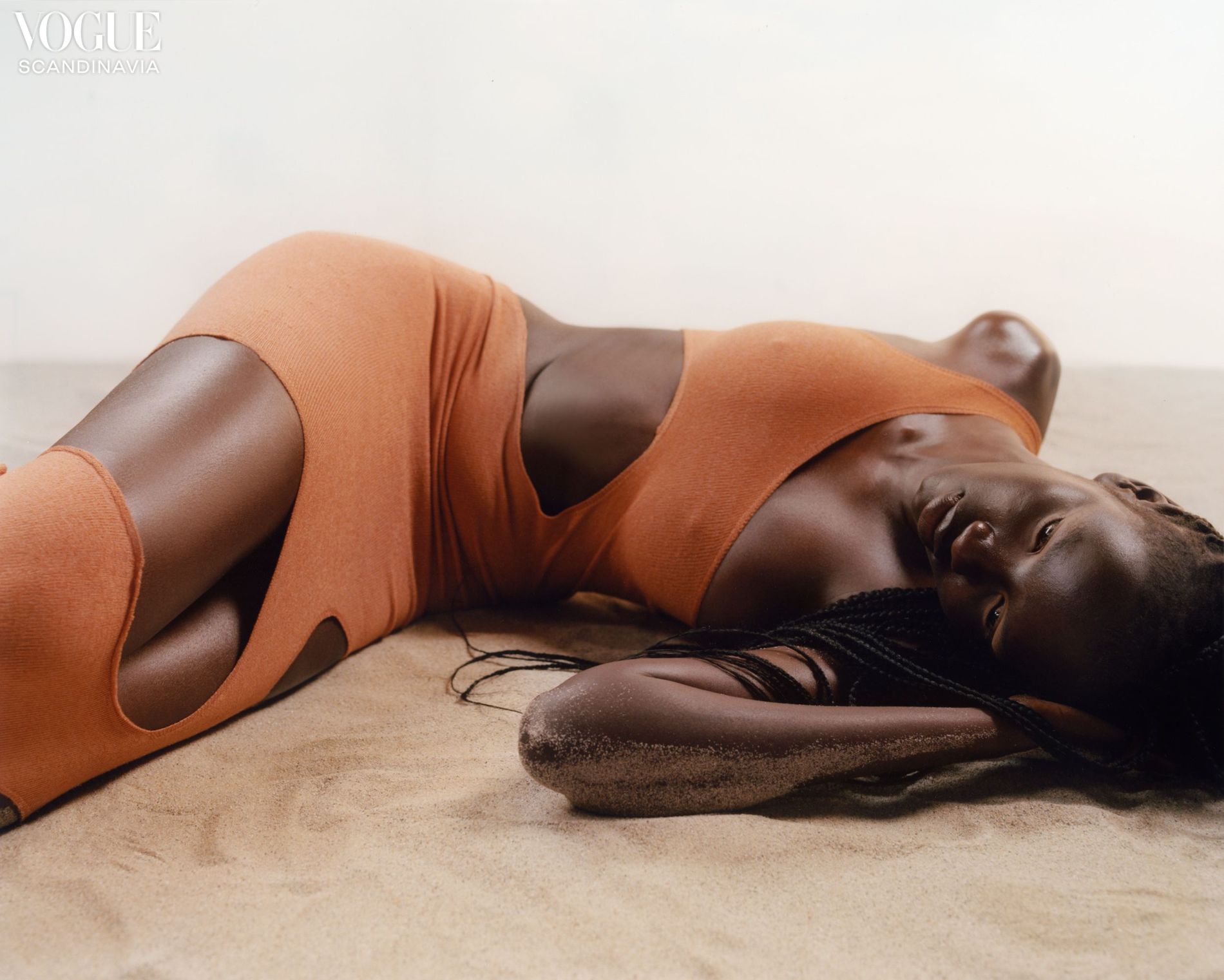 Waxing
Waxing involves placing a sticky wax strip over the hairs, applying a little pressure to rub the hair into the wax and then ripping it away to pull the strand from the follicle. It's one of the most versatile forms of hair removal as you can wax the face (brows, moustache) and body (underarms, legs and bikini line). There is one caveat, though. Dermatologists warn against waxing your eyebrows at home. The skin in this area is thin and sensitive and there are concerns that you could burn or scar your skin. So leave your brows to the professionals!
In terms of waxing the rest of the body, pre-waxed strips are the easiest option. Pull the wax strip across your upper lip and in the direction of hair growth for your legs, underarms and bikini line. Remember, the pubic and underarm hairs grow thicker and coarser than the vellus hairs found on the upper lip or legs so are more prone to forming ingrown hairs. If this happens, exfoliate the area with a gentle scrub such as Tromborg's Body Salt Scrub to buff away the dead skin that could be causing a blockage and apply Fur Oil to soften the hair and clear pores. Results should last four weeks.
Sugaring
Sugaring is the process of removing hair from the root, by applying a paste made from just three ingredients: lemon juice, sugar and water, meaning the treatment is vegan-friendly, too. Much like normal waxing, the mixture is smoothed onto the skin before being rolled off together with the hair. There are two key differences, though: sugaring is said to be less painful than both threading and waxing. Sugaring is also done when the skin is at body temperature, meaning there's no risk of burns. Results should last four weeks.