From a collagen shock to digitalised microcurrents, Vogue Scandinavia rounds up the best treatments from the Norwegian city
When it comes to facials, Oslo combines two typical Scandinavian obsessions: tech and nature. There's an element of pampering thrown in for good measure, too, but our edit focuses purely on the best results-driven treatments for all facial concerns. Discover below the exact treatments beauty insiders get done in the Norwegian capital and why you should add them to your beauty bucket list now.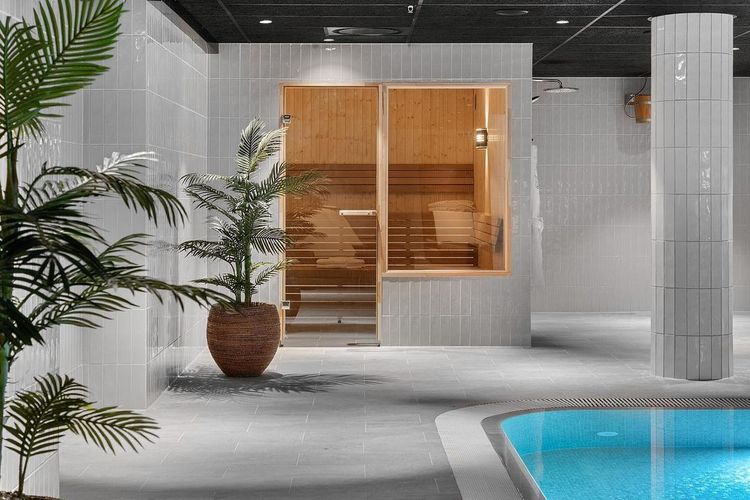 Photo: @artesia_spa
Skin Renewing Facial, Artesia Spa
Artesia fuses wellness with medical beauty. Its treatment menu features everything from pampering massages to coax away tension to high-tech LED and mesotherapy, where a cocktail of vitamins, minerals and enzymes is injected into the skin. You're spoilt for choice with the facials, too – all are science-led without being invasive. They all feature Caudalie products and are designed to improve skin firmness and clarity. Our favourite is the Skin Renewing Facial, which starts with exfoliation and extractions to purge pores. Then there's a replenishing mask followed by stimulating facial massage to get the blood pumping and ensure the serum and creams applied thereafter sink in deeply.
Where? At Grand Hotel, Karl Johans gate 31, 0159 Oslo, Norway; Majorstuveien 36, 0367 Oslo, Norway
Cost? NOK1375 for 75 minutes
The 3D Collagen Shock Facial, Thief Spa
Rather than the usual fare of facials and body wraps from generic spa brands, the Thief Spa is renowned for using authentic Norwegian ingredients such as moss and algae in all of its treatments. If finances allow, it's worth trying the Aufguss sauna ritual first to prep the skin. Here, water spiked with natural essential oils is poured onto hot stones, releasing a burst of calming or energising vapour, which is perfect for kickstarting the circulation and removing excess fluid and toxins from the body. Then book in for the The 3D Collagen Shock Facial. As its moniker implies, three types of collagen, each with a different molecular weight, are massaged into the skin in order to plump up the top and middle layers for an instantly smoother skin texture, while triggering collagen production in the deeper cells.
Where? Landgangen 1, 0252 Oslo, Norway
Cost? NOK 1495 for 50 minutes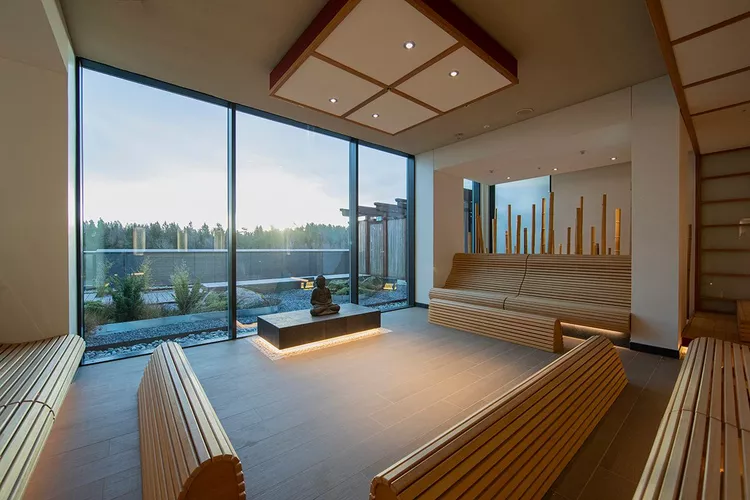 Photo: The Well
Biotec Line Erase Facial, The Well
The Well is famous for being the largest bathhouse in the Nordics with no fewer than 15 saunas and numerous pools, including Japanese onsen hot springs. After taking the waters to dust off toxins, why not indulge in the Biotec Line Erase Facial? This is one for tech lovers rather than fans of manual facial massage as the Biotec machine does all the hard work, sending microcurrents into the skin to give your facial muscles a workout and gently lift them. Red and blue LED light triggers healing, kills bacteria and encourages fresh collagen production, while a final blast with an oxygen infusion helps to improve blood circulation to the face. Expect to leave with an enviable pink glow and more chiselled facial contours. Note: this treatment isn't suitable for pregnant women.
Where? Kongeveien 65, 1412 Sofiemyr, Norway
Cost? Monday - Thursday NOK 1395; Friday - Sunday NOK 1495 for 50 mins
GreenPeel, Eger Skin Clinic
Natural and medical meet in the chic surroundings of the Eger Skin Clinic. Whether you're looking to lift away a topcoat of hyperpigmentation or improve the look of acne and wrinkles, the GreenPeel can be customised to your individual concerns. A mixture of nine herbs containing enzymes, minerals and vitamins are massaged into the skin to increase blood circulation and the supply of oxygen to cells, both of which are needed for the skin's renewal processes. Expect gentle peeling over the next five days, revealing a shiny fresh layer of skin underneath. It's recommended you then return to the clinic for another treatment to nourish the skin now that it's especially receptive to skincare actives.
Where? Øvre Slottsgate 27, 0157 Oslo, Norway
Cost? NOK 1,190 for 30 minutes