At-home skincare routines are becoming ever-more sophisticated, especially in the tool arena. But what is LED masking and does it really work?
All products featured on Vogue are independently selected by our editors. However, when you buy something through our retail links, we may earn an affiliate commission.
We can now tune up our complexions and solve almost any beauty dilemma — from breakouts to wrinkles — with the click of a button. Even LED masking is no longer solely an in-clinic procedure. It's found its way into the mainstream and into our homes, launching a thousand selfies along the way. Here's everything you need to know.
What is LED therapy?
LED (Light Emitting Diode) masks are fitted with tiny bulbs that emit varying wavelengths of light to treat multiple skin concerns. One reason our skin positively drinks up light energy is because it's photosensitive. Another, says Laura Bonné, founder of Copenhagen's Amazing Space spa and skincare line, is that LED travels to depths your topical products can't. "LED treats the deeper cell layers," she says. "The light energy is transformed into ATP (adenosine triphosphate), which is the energy needed to create collagen and elastin fibres. With light treatments, the cells receive extra energy to regenerate and restore skin tissue." Throw in the fact that LED was originally NASA technology, developed for astronauts to help heal wounds, and it becomes an even more appealing prospect.
The most proven of these LED technologies is red and infrared light, which recharge the 'battery' in your skin cells that becomes sluggish with age. In doing so, it encourages them to speed up repair with the gusto of young cells, as well as soothe redness, resulting in all-round plumper, fresher-looking skin. Blue light kills off acne-causing bacteria, while one study has found green light shows promise when it comes to fading pigmentation.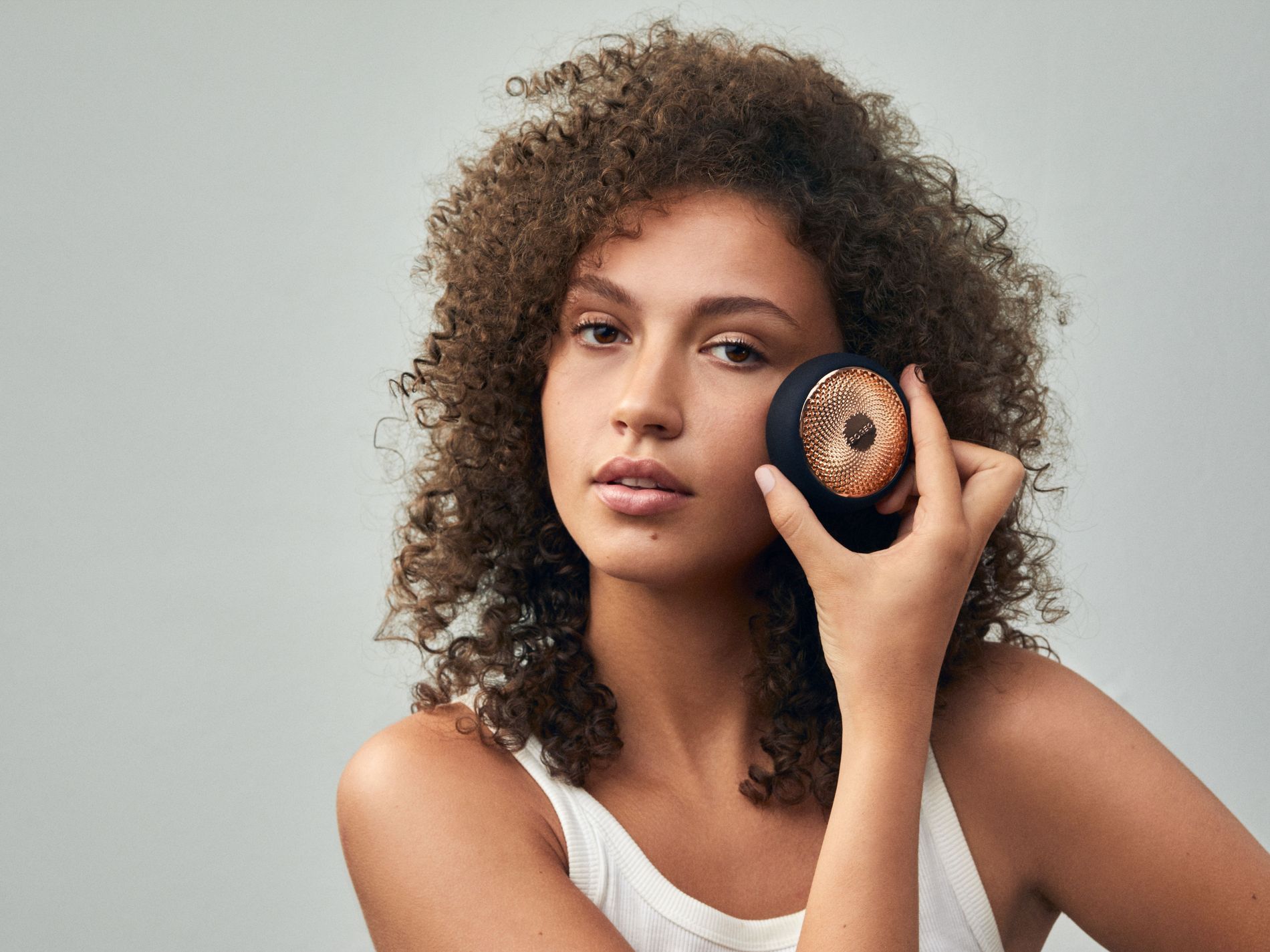 Foreo's palm-sized UFO2.
Do at-home LED masks work?
At-home LED masks may have fewer bulbs and tend to deliver less energy than in-clinic devices, but according to Clara Sandell from Swedish tech brand Foreo, they do have similar benefits. "Even though some professional versions may be stronger, with at-home devices, you have the opportunity to use LED masking on a regular basis, which will also help to show visible results faster."
Chief among these are an immediate uptick in radiance and the lack of any downtime. "This is a non-invasive treatment used to accelerate repair and rejuvenation, so skin looks healthy and glowing afterwards," adds Sandell.
For the time poor, Foreo's palm-sized UFO2, treats skin in just two minutes. Combining sheet masks with an impressive spectrum of eight LED lights (red, blue, green, yellow etc), T-sonic pulsations, plus heat and cooling modes, it ensures the mask's ingredients are absorbed better and your skin is left looking more lifted. "It's customisable according to your needs," explains Sandell. "There's even white light, which has the longest wavelength and reaches deeper into the skin than any other coloured LED light, activating skin's natural renewal system."
Best at-home LED masks to buy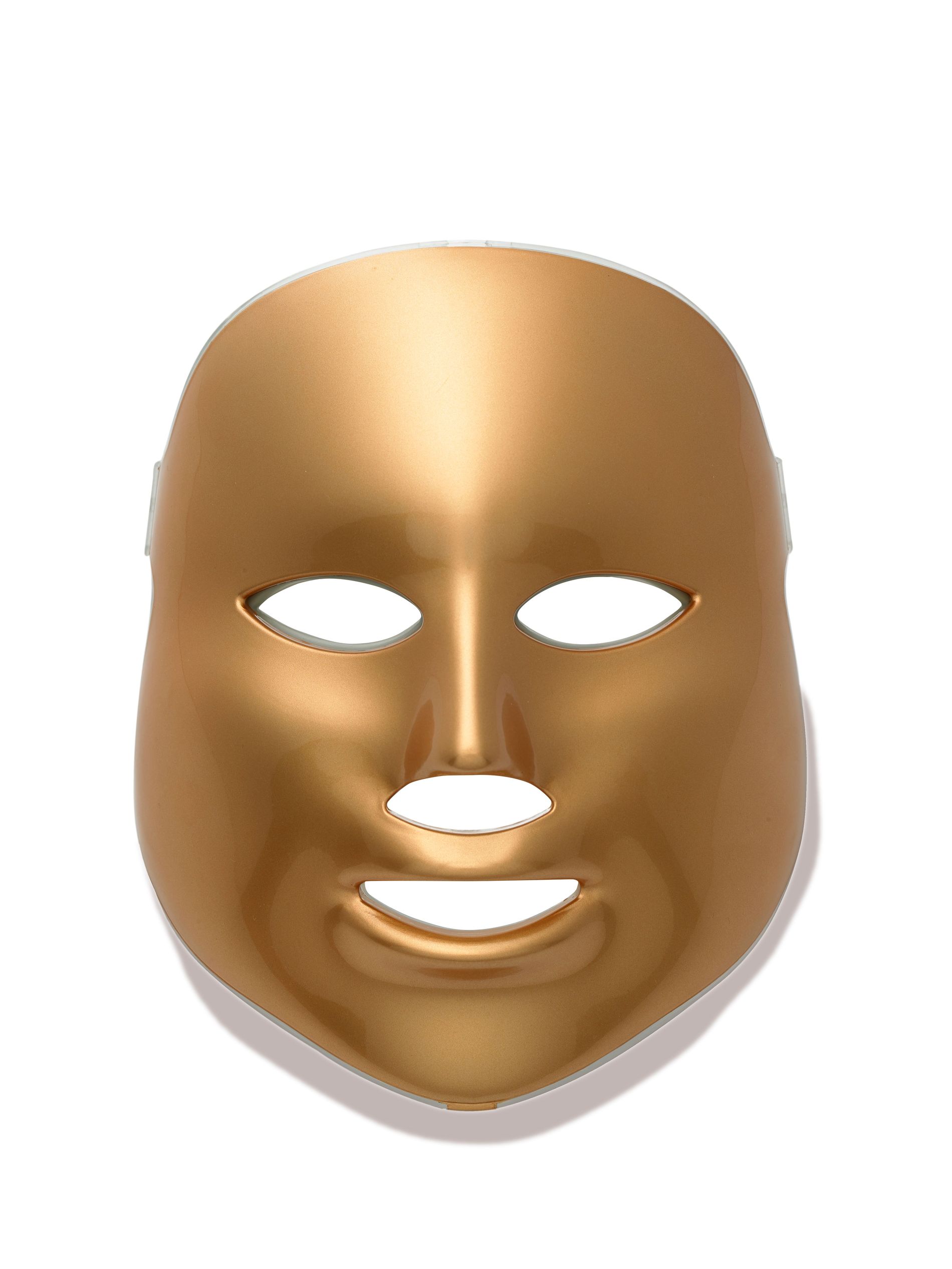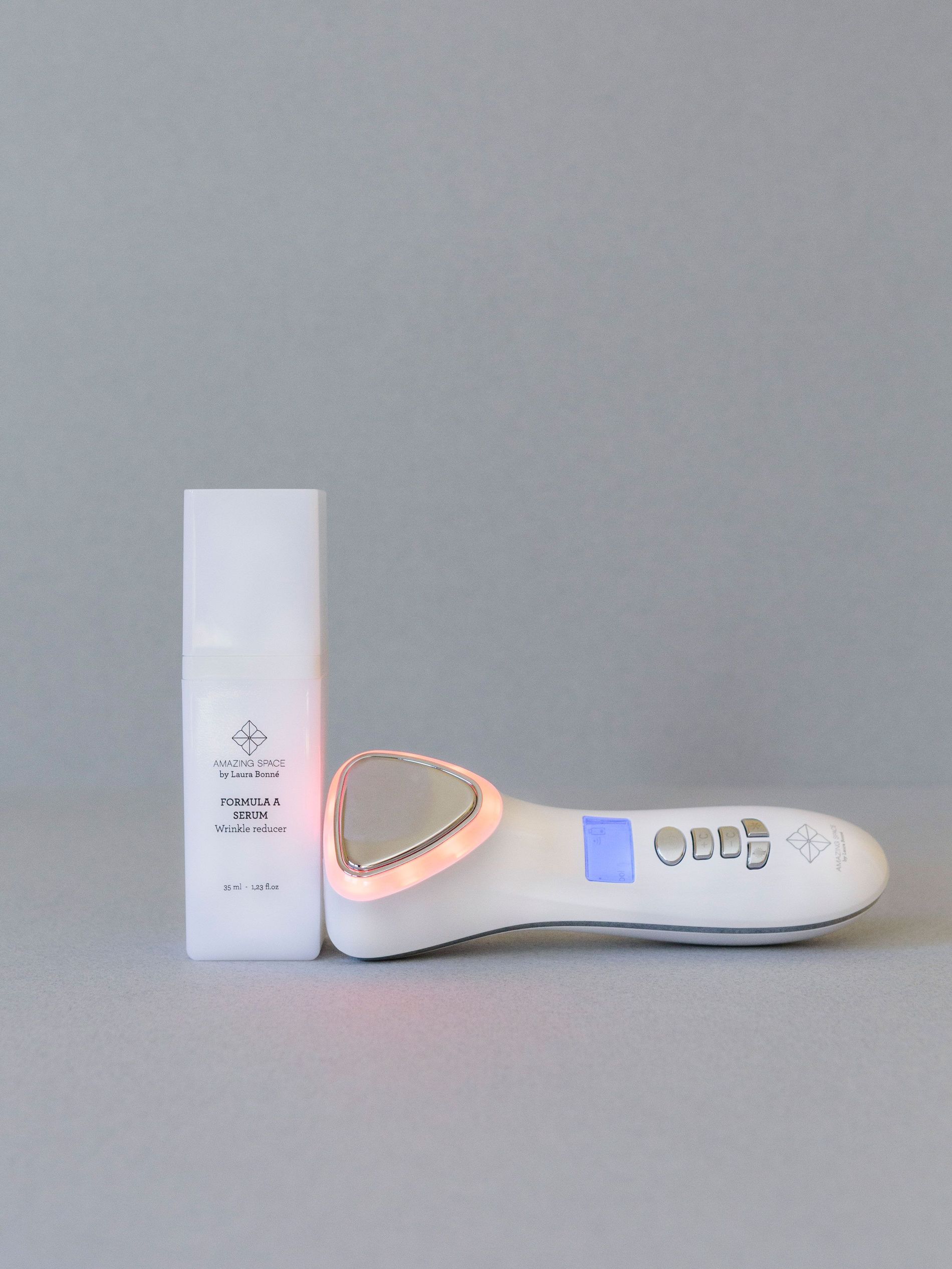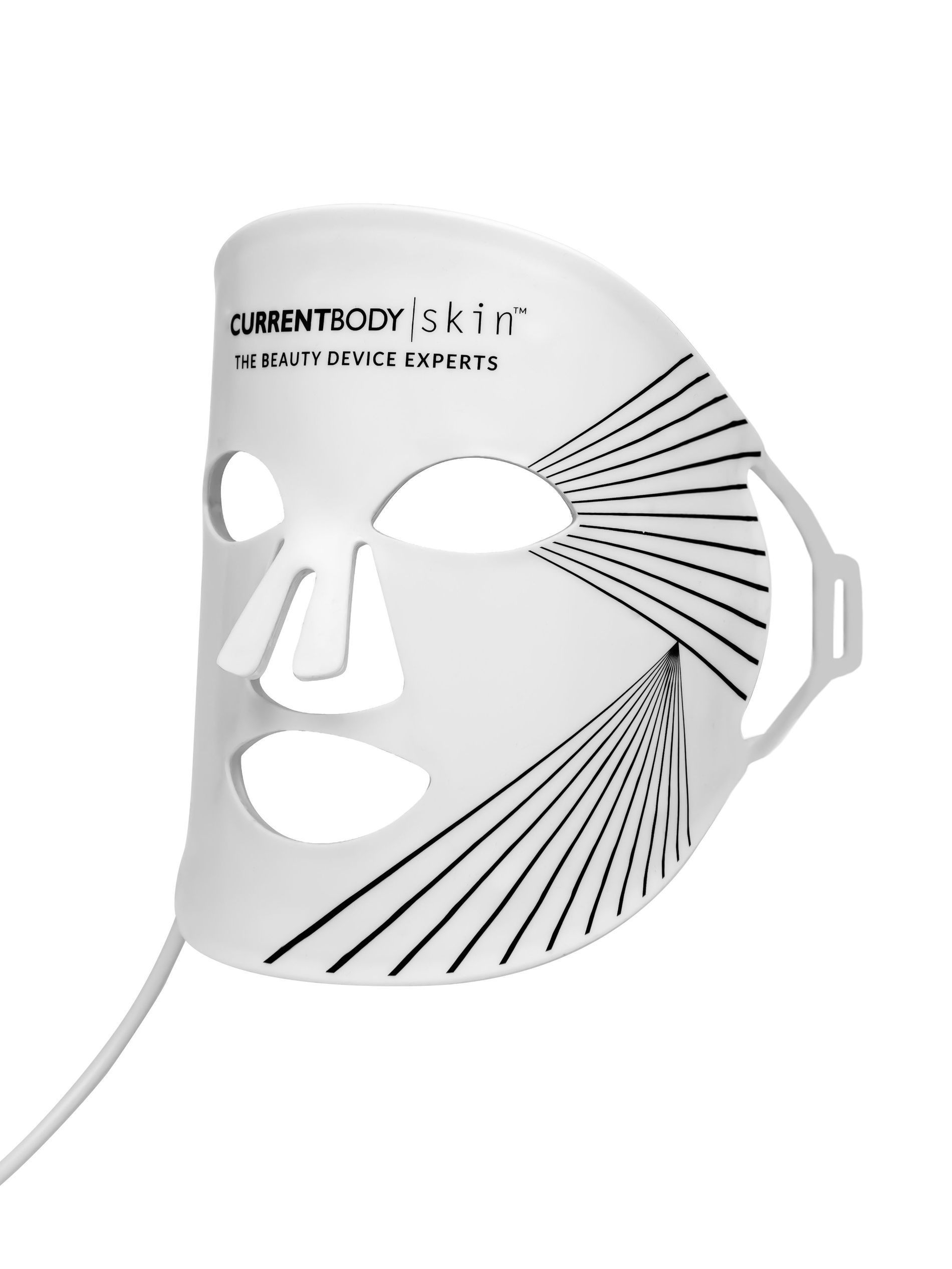 Wands such as Bonné's Thermogenic LED Facial Bar offer a more targeted approach, allowing you to deploy red light on specific areas of concern such as frown lines, or opt for blue light combined with cooling temperatures to take the sting out of a pimple.
When it comes to full-face masks, the MZ Skin Light Therapy Golden Treatment Mask is powered by 150 LEDs and five coloured lights – simply put on the mask, plug it in and use the remote control to select the light colour and your preferred time (15 to 30 minutes is recommended). Like a high-tech sheet mask, the CurrentBody Skin LED Light Therapy Mask moulds to your face and harnesses two different wavelengths of red light, focussing all its efforts on firming and calming the skin. In-house clinical studies found that using the mask helped reduce wrinkles by 35 per cent in just four weeks.