Here, we round up the best moments from this year's red-carpet arrivals as the glitterati celebrate this year's Met Gala exhibition, 'Karl Lagerfeld: A Line of Beauty'
Fashion's biggest night out is upon us once again, as the 2023 Met Gala is well underway at New York's Metropolitan Museum of Art. The stars are out, the dresses are swirling, the suits are perfectly cut, and there's a general aura of excitement in the air that's palpable even if caught the event via livestream.
Nicole Kidman dazzled in the same dress she wore for her Chanel No. 5 ad...20 years ago
Kidman looked stunning in the very same dress Lagerfeld designed for her 2004 Chanel No. 5 ad, which was directed by Baz Luhrmann. That's why you pay for couture, kids; it lasts! (Okay, Kidman probably did not pay for this dress, but the point stands.)
Michaela Coel was extremely relatable, as always
It's not hard to see why Coel was chosen to be one of this year's Met Gala hosts – the November 2022 Vogue cover star is always impeccably dressed, and she's got a special affinity for Chanel – but she got real about her own pre-Met jitters on the red carpet, telling La La Anthony that some last-minute words of encouragement from Vogue editor in chief Anna Wintour helped her remember the importance of just being herself (even in the world's most glamorous circumstances).
Karlie Kloss brought the ultimate plus-one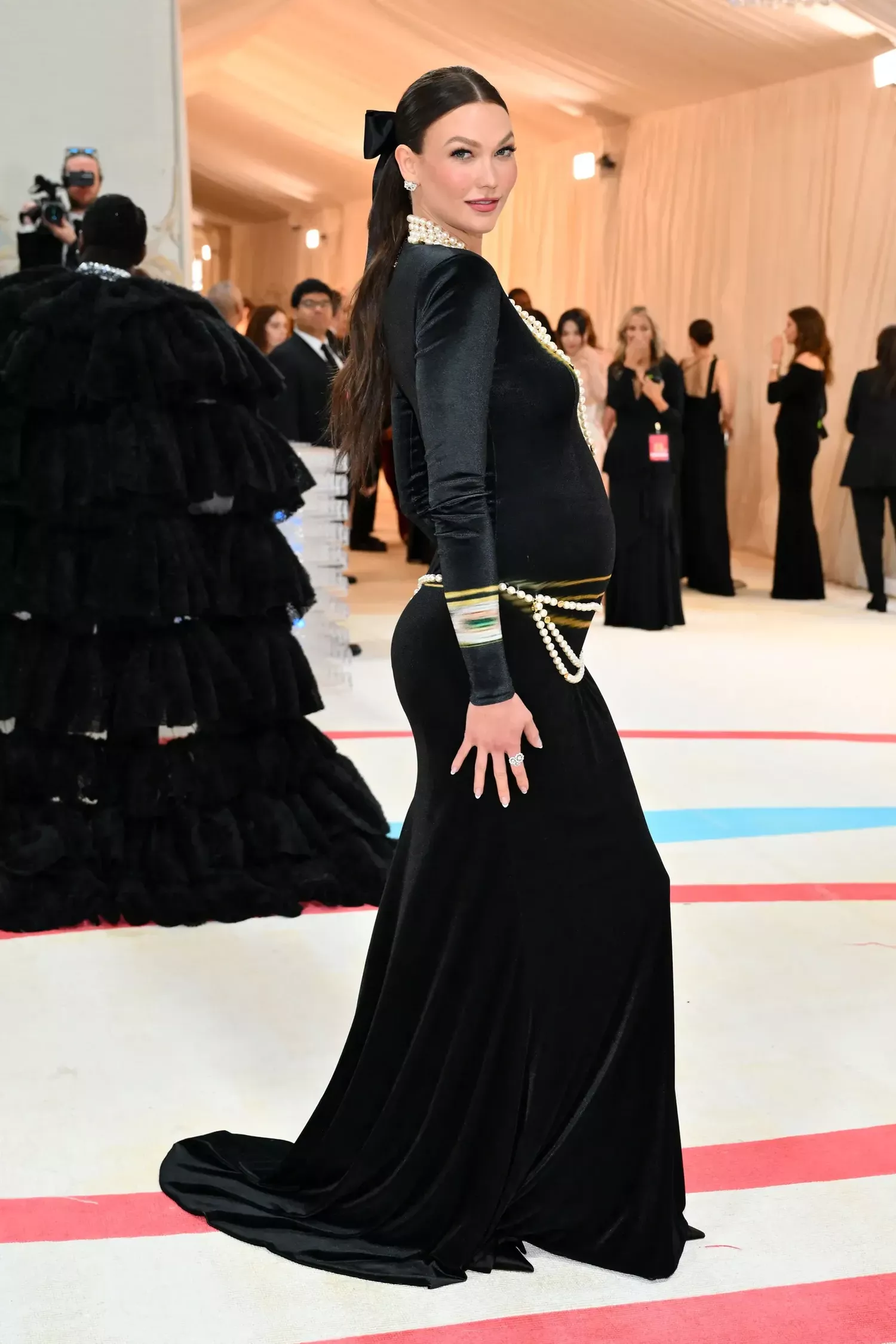 Karlie Kloss at the 2023 Met Gala. . Photo: Getty
Kloss chose the Met Gala to debut her pregnancy with Baby No. 2, showing off her belly in a red-carpet chat with commentator Emma Chamberlain (who, true to girl-next-door form, immediately offered to babysit).
Serena Williams shone as she announced her pregnancy with her second child
It was a true mother-child affair at the Met Gala this year, as one of the world's foremost athletes took the opportunity to tell the world that she and husband Alexis Ohanian were expecting their second baby. It seems the next generation of all-star Williams siblings are in the making.
Doja Cat more than lived up to her name
The singer turned up on the red carpet in an Oscar de la Renta gown complete with (of course) cat ears, conjuring the image of Lagerfeld's beloved cat Choupette and even giving Anthony her best "meow." Meow indeed, Doja!
Jared Leto quite literally embodied Choupette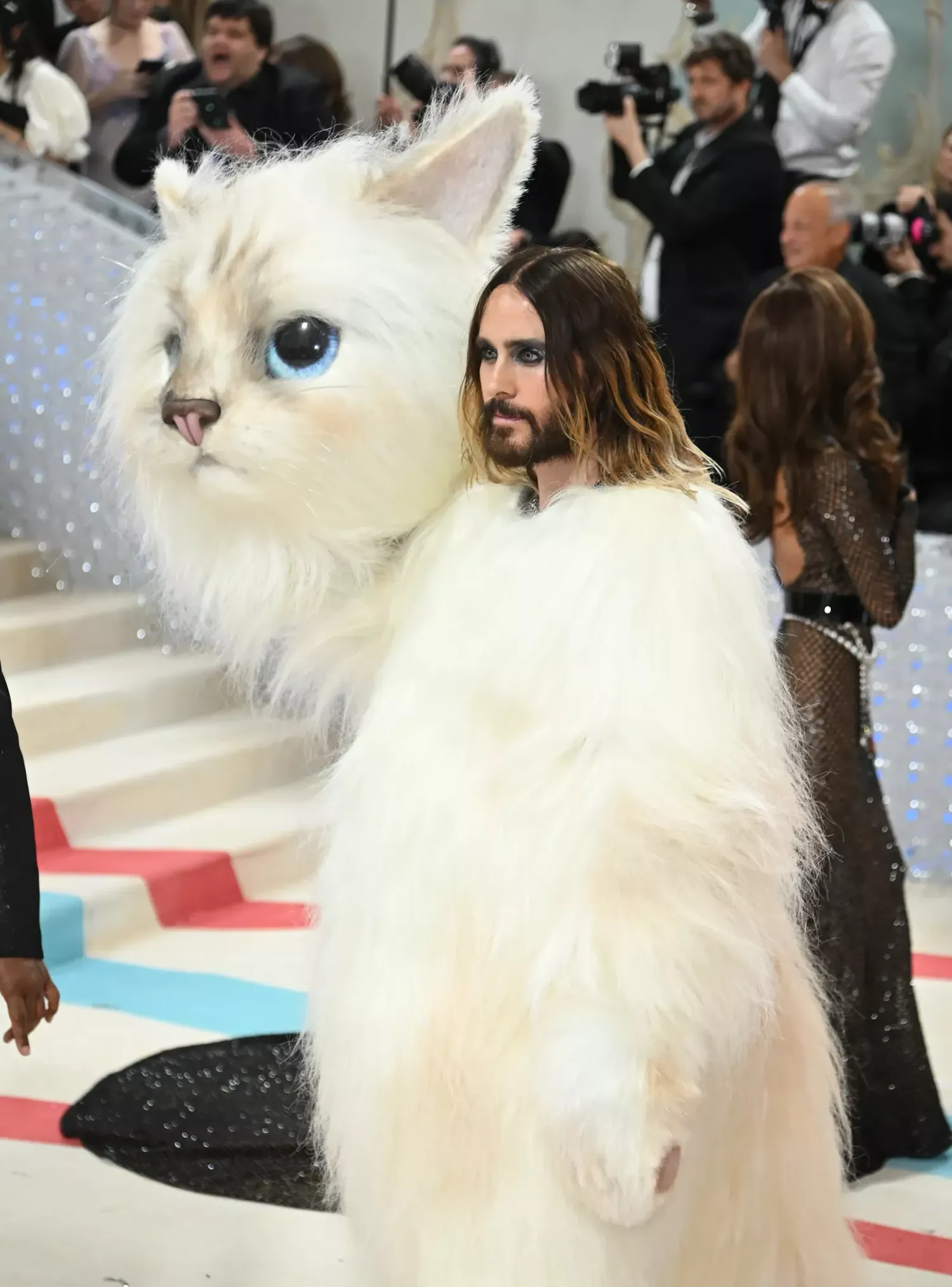 Jared Leto, dressed as Karl Lagerfeld's cat Choupette, attends The 2023 Met Gala . Photo: Noam Galai/GA/Getty Images
Lest you think Doja Cat was the only one to honor Lagerfeld's fabulous feline, actor and musician Jared Leto turned up in a literal Choupette suit (as in, full Disney-character-style head). You can never have too many tributes to the hardest-working cat in fashion, right?
Brittney Griner's homecoming was celebrated
Griner appeared on the red carpet alongside her wife Cherelle Griner, celebrating the basketball star's return home after her detainment in a Russian prison. It was a somewhat somber moment during an upbeat evening, in which Griner thanked the people who worked hard to bring her home. A year ago, Cherelle said, the couple was in a very different state of mind.
Janelle Monáe pulled off a flawless costume change
It must be hard enough to come up with one show-stopping outfit for the Met Gala, let alone two, but that's exactly what the singer did when she took off her Thom Browne coat to reveal a hoop skirt underneath (and a sequined bikini underneath that, too.) After all, why wear a single look when you can wear three?