Shine bright on your next night out in the best statement earrings this party season
All products featured on Vogue are independently selected by our editors. However, when you buy something through our retail links, we may earn an affiliate commission.
Accessories are absolutely essential to any night out. Wether small hugging hoops to help spruce up an already striking look or a precious gold and pearl necklace to transform your office outfit for cocktail hour. No other jewellery, however, is as impactful as the statement earring. The perfect accessory to keep in your styling arsenal, it transforms the most mundane of get-ups into an evening appropriate ensemble.
Here, bigger is always better. For optimum impact brush back your hair, throw on your little black dress, and let the earrings do all of the talking. Whether abstract eye-catchers or crystals that shine bright in the dance floor spotlight, a statement earring is a sure fire investment for your next night out.
Below, we've gathered the 12 best statement earrings to bring your LBD to life:
Annele
Wonder Thunder Earrings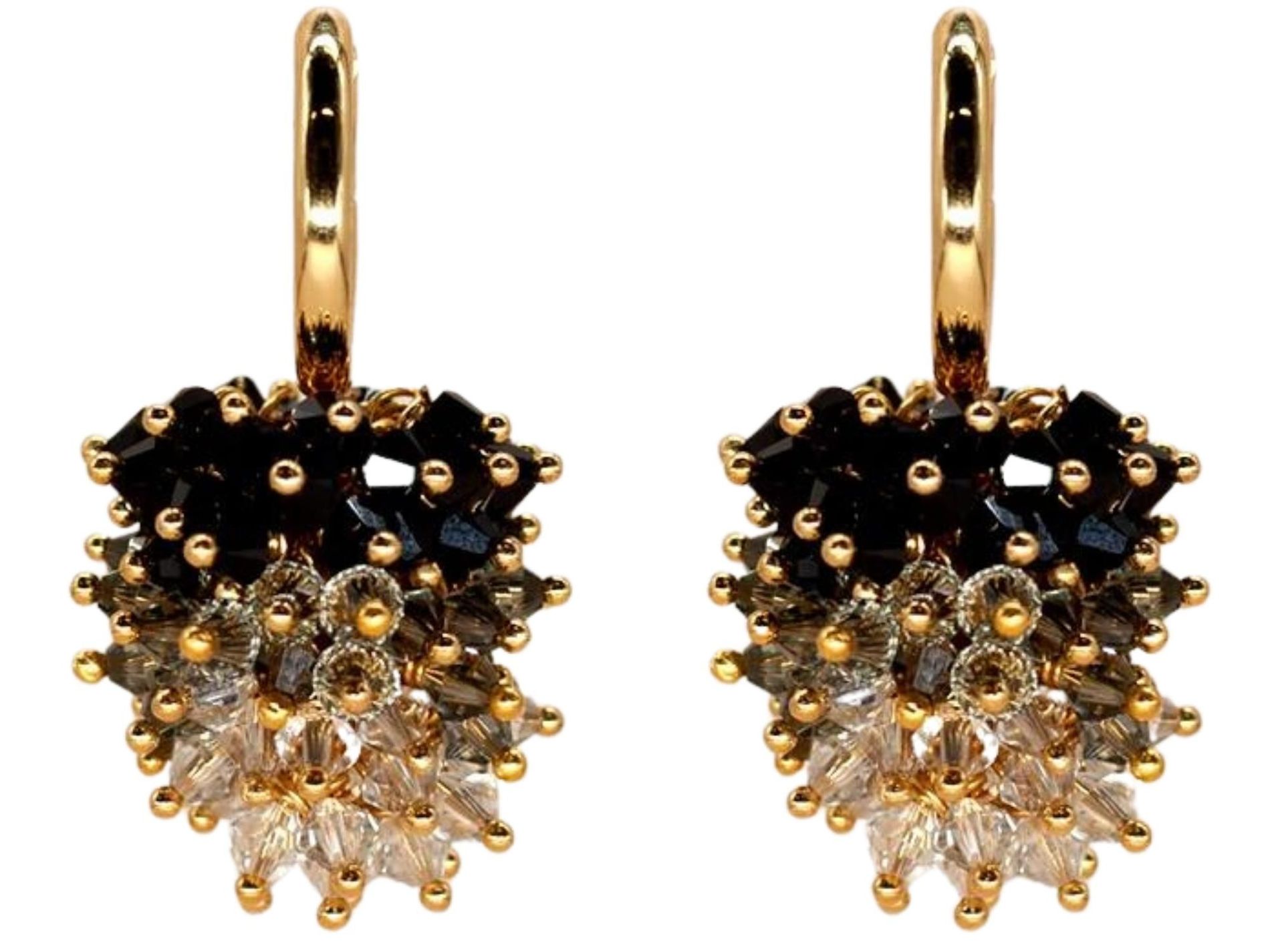 Bulbous and shimmering, Finnish brand Annele has a motley crew of colourful earrings to peruse. But while we love a good splash of colour with our LBDs, this thunder inspired pair transcended from cocktail to black tie.
& Other Stories
Rhinestone Pearl Hanging Earrings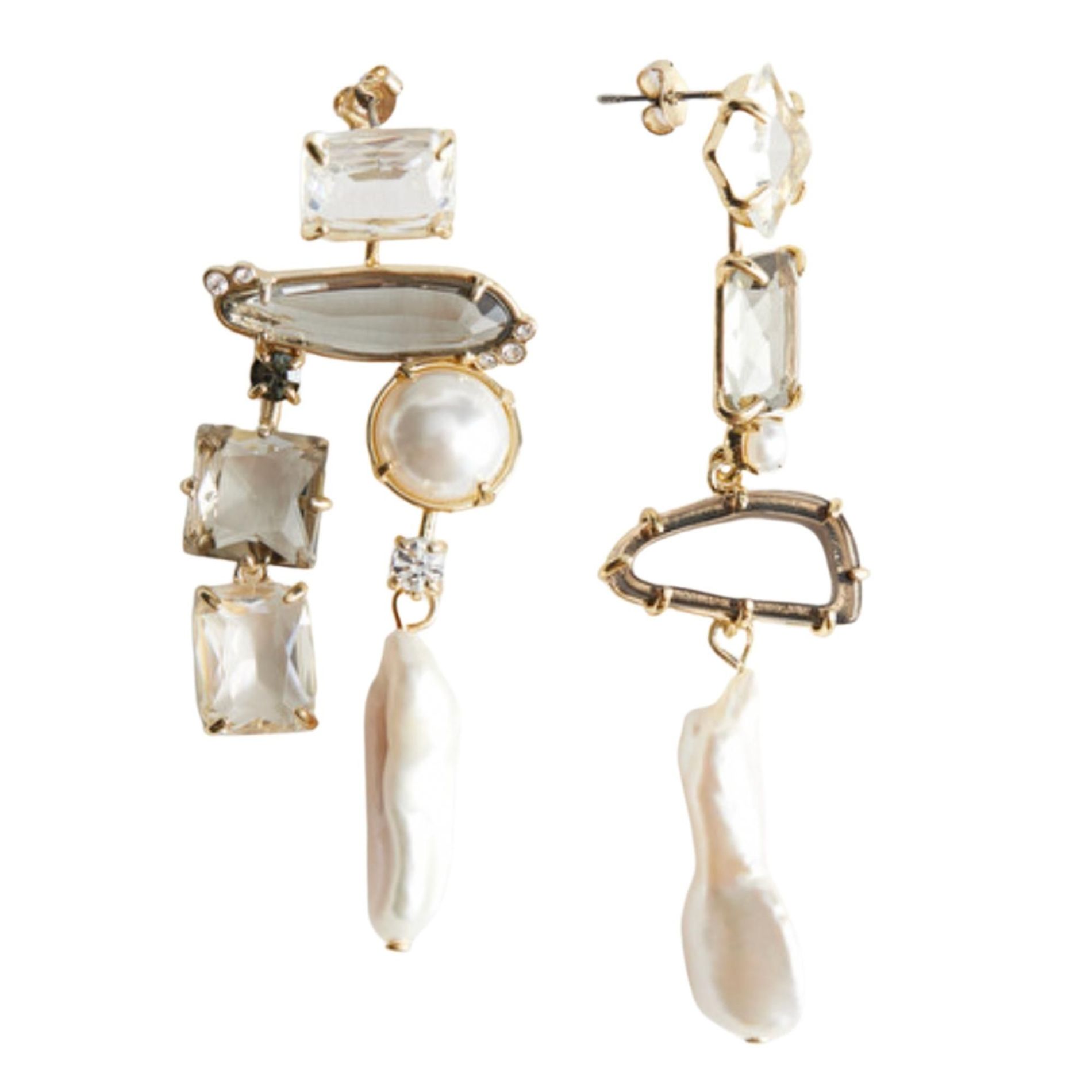 Pearls pairs perfectly with polished rhinestones and gold. At & Other Stories, the combination comes to life in a playful twist on asymmetric drop earrings. Slick back your hair to make the most of this statement accessory.
Ingy Stockholm
Oceanic-29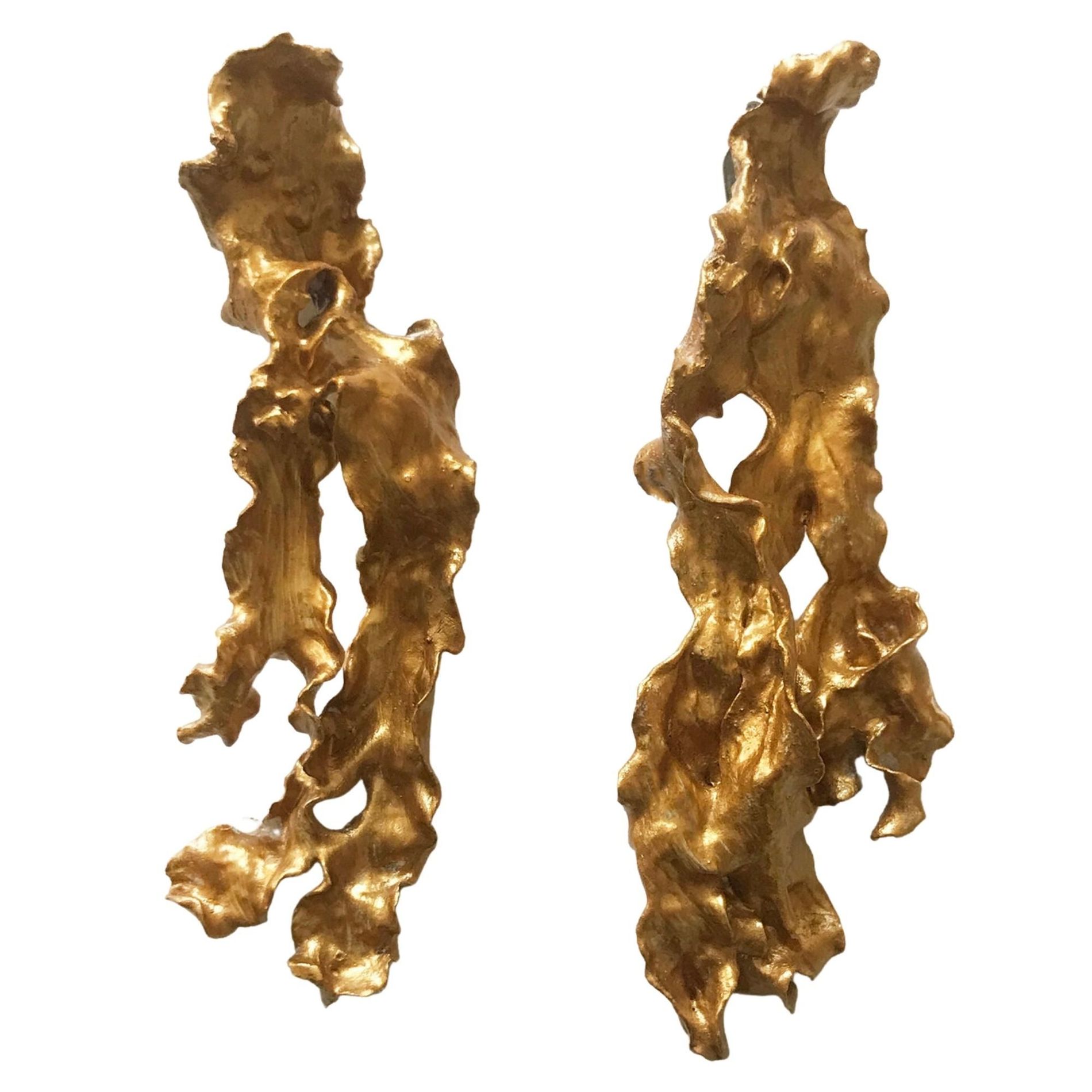 Ingy's organically shaped XL earrings are real eye-catchers. Inspired by the ocean, these artfully crafted earrings are made from seaweed resulting in each pair being unique. Not much else is needed when you wear these scene-stealing earrings.
Tom Wood
Crystal pavé hoop earrings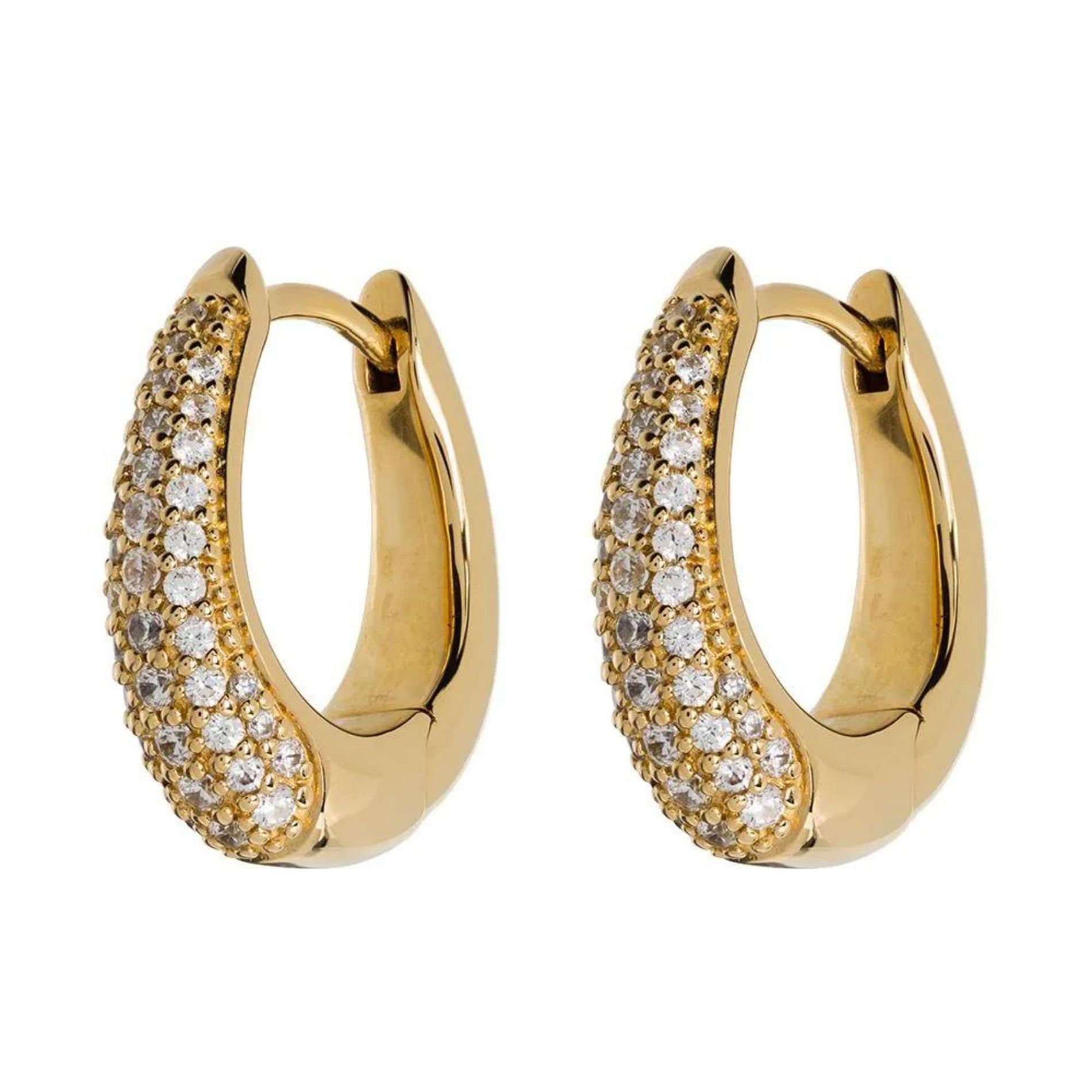 If your personal style leans towards the subdued, these embellished hoops by Norwegian designer Tom Wood might tickle your fancy. While the most understated of the lot, they will still catch the spotlight while on the dance floor.
Caroline Svedbom
Elissa Earring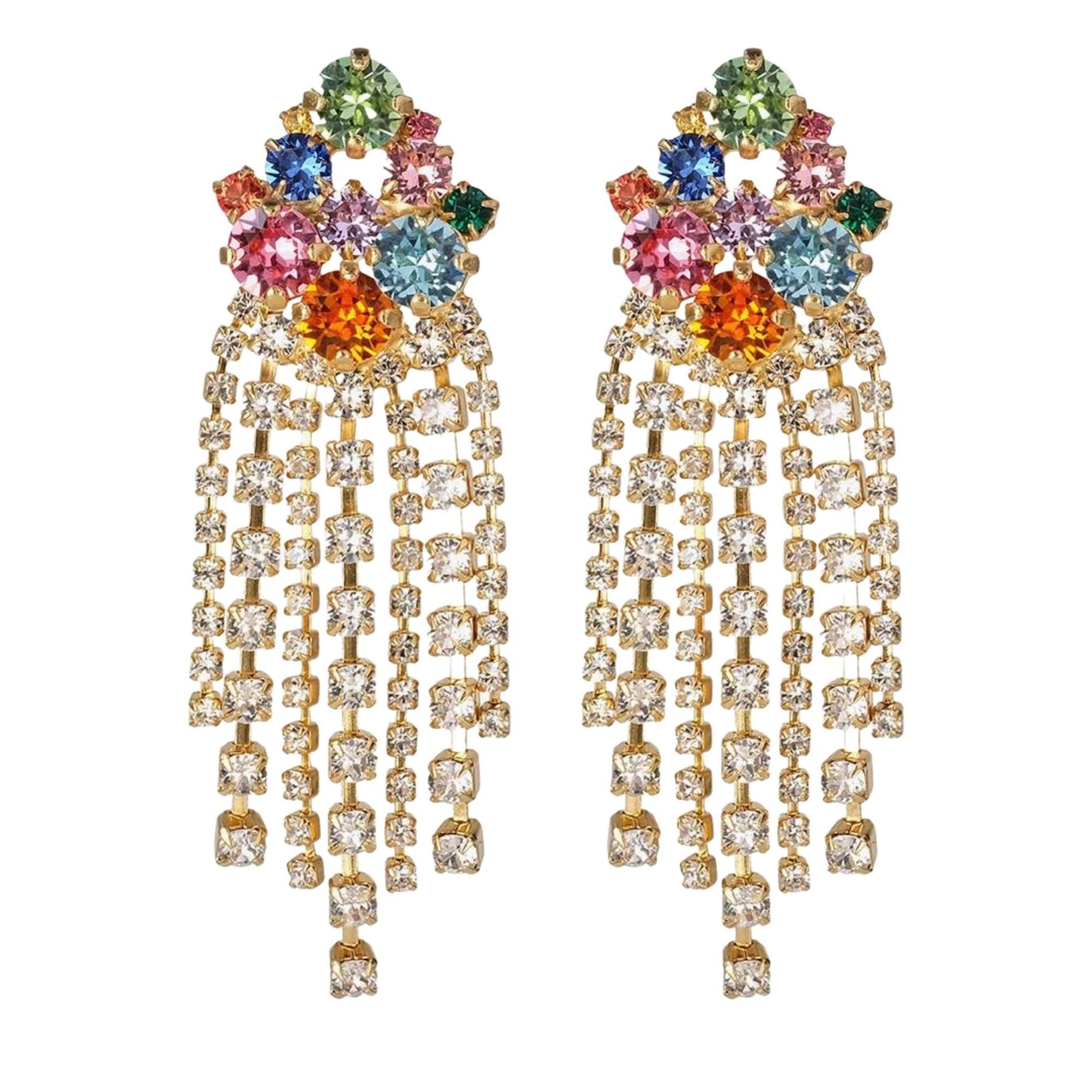 Why pick just one colour when the rainbow can look this good? We're dependent on these dangling crystal earrings by Swedish designer Caroline Svedbom for all of our colourful party needs.
H&M
Abstract earrings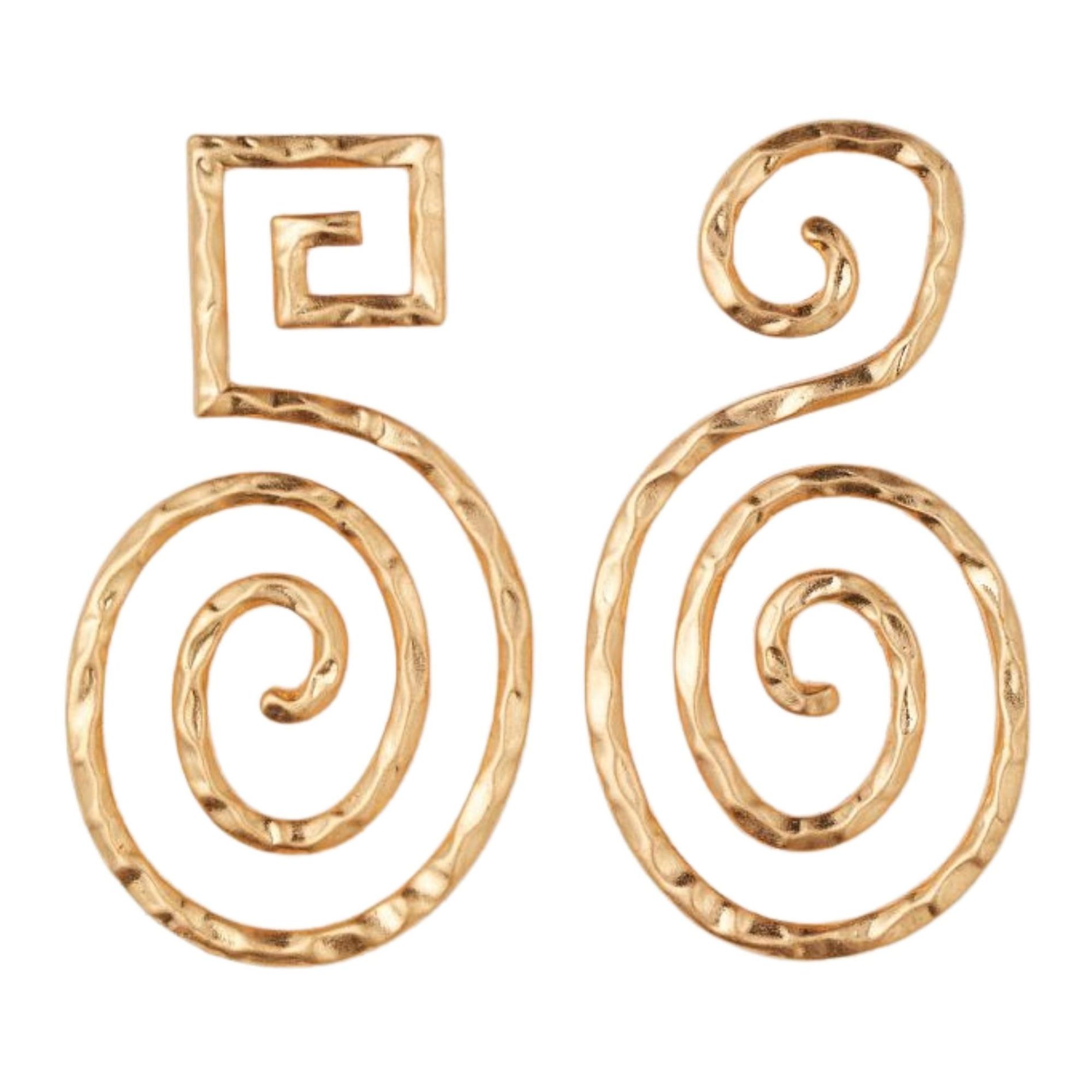 If sparkly stones and precious pearls aren't your cup of tea, abstract shapes is more than enough to create a statement.
Pilgrim
Freshwater pearl earrings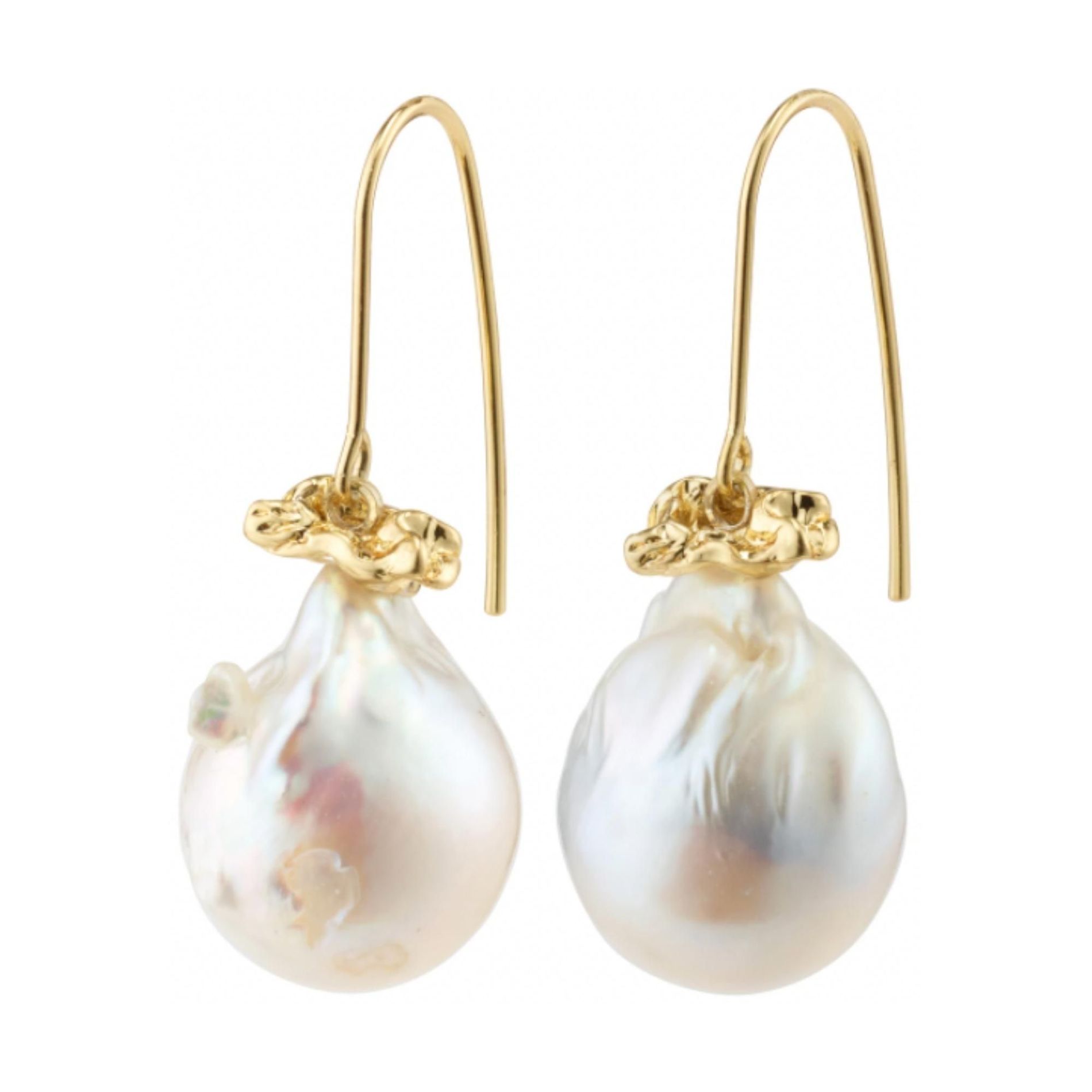 There's nothing dainty about these pearl earrings. In a dangling drop style, Pilgrim's romantic take on freshwater pearls and gold plated earrings pairs perfectly with a structured little black dress.
Amir Slama
Bolas Listrado earrings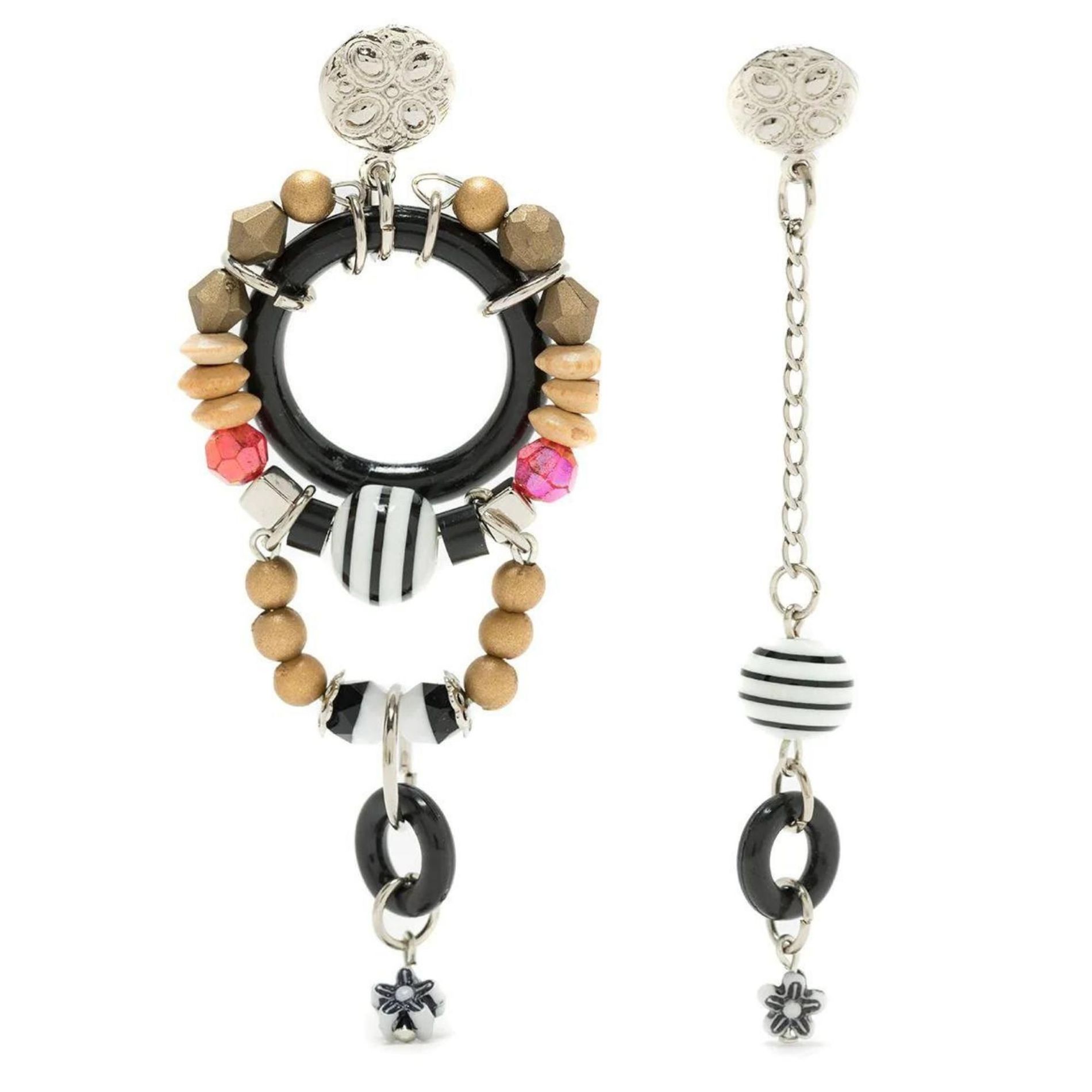 Amir Slama's asymmetrie earrings is a perfectly playful addition to any little black dress. Oversized in a drop-style with resin and wooden beading, they're a modern take on party appropriate earrings.
Oscar de la Renta
Knot crystal-embellished drop earrings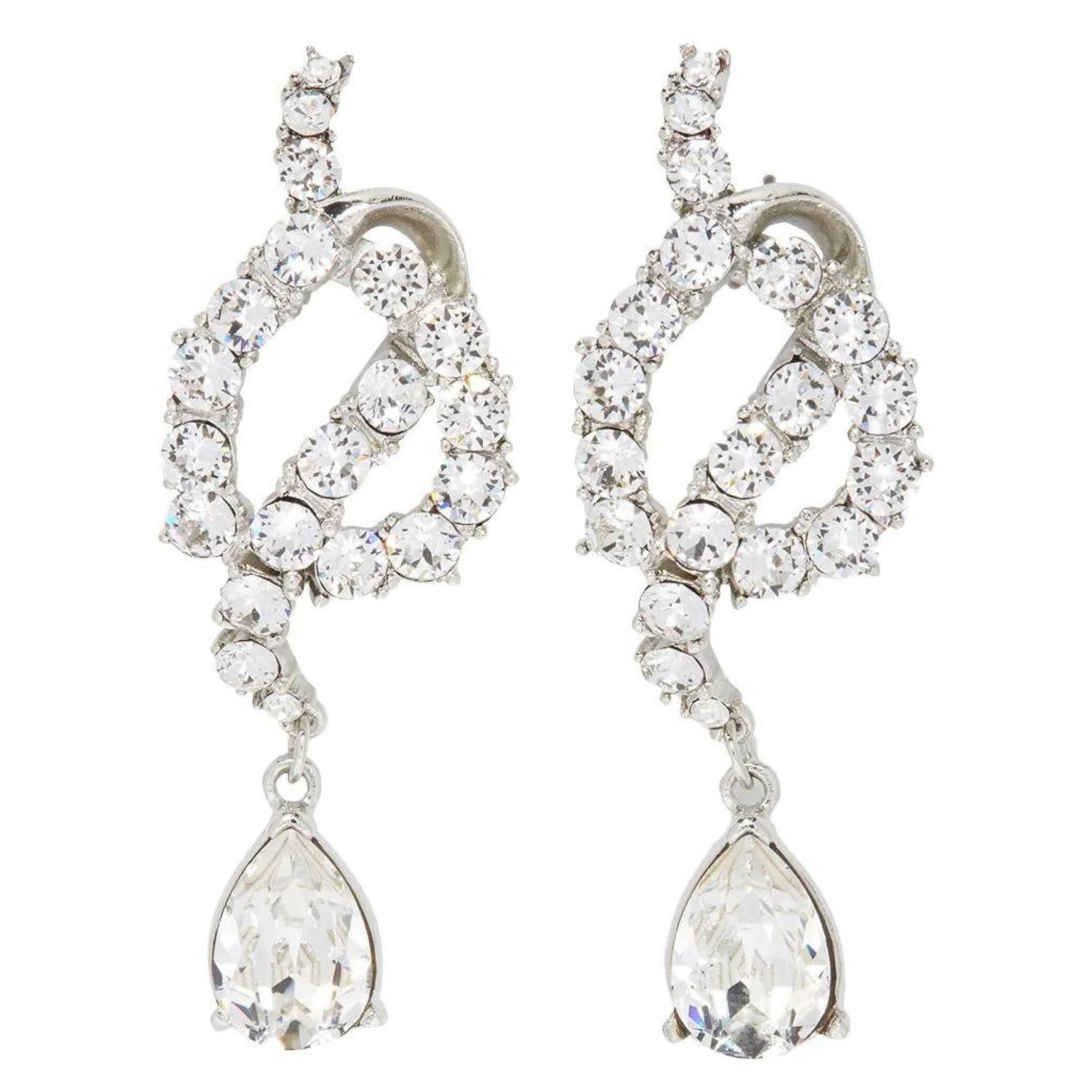 With clear crystals and silver-plated brass, Oscar de la Renta's knotted construction elevates these evening earrings. Take them for a spin on the town, paired with a high-neck black dress to let them shine for a night.
Sophie Billie Brahe
Botticelli Grand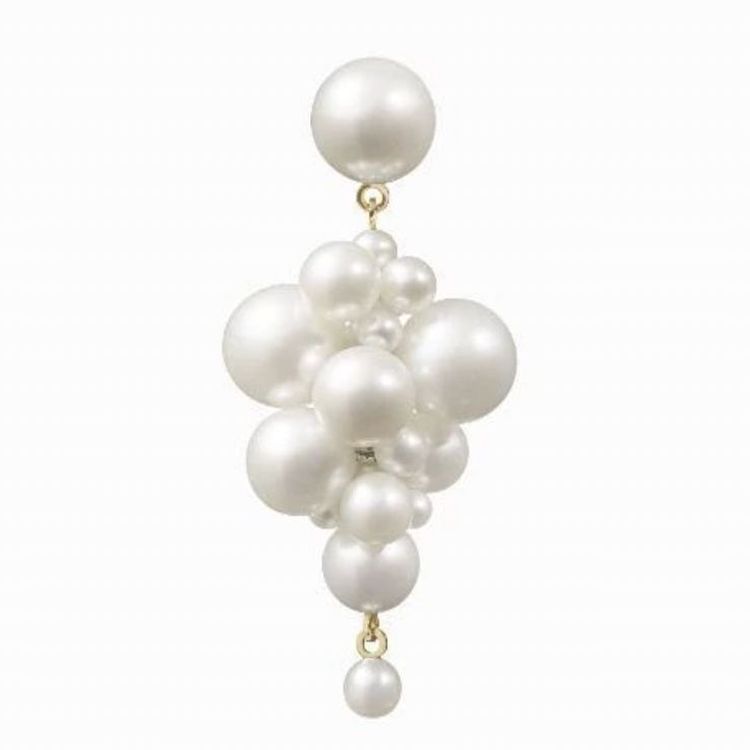 Danish designer Sophie Billie Brahe is famed for her fantastical jewellery. Here, Chinese freshwater pearls are grouped together in a drop style earring. Reminiscent of balloon clusters, they beg for a party. Sold as singles, the pairing possibilities are endless.
Weekday
Messy Earrings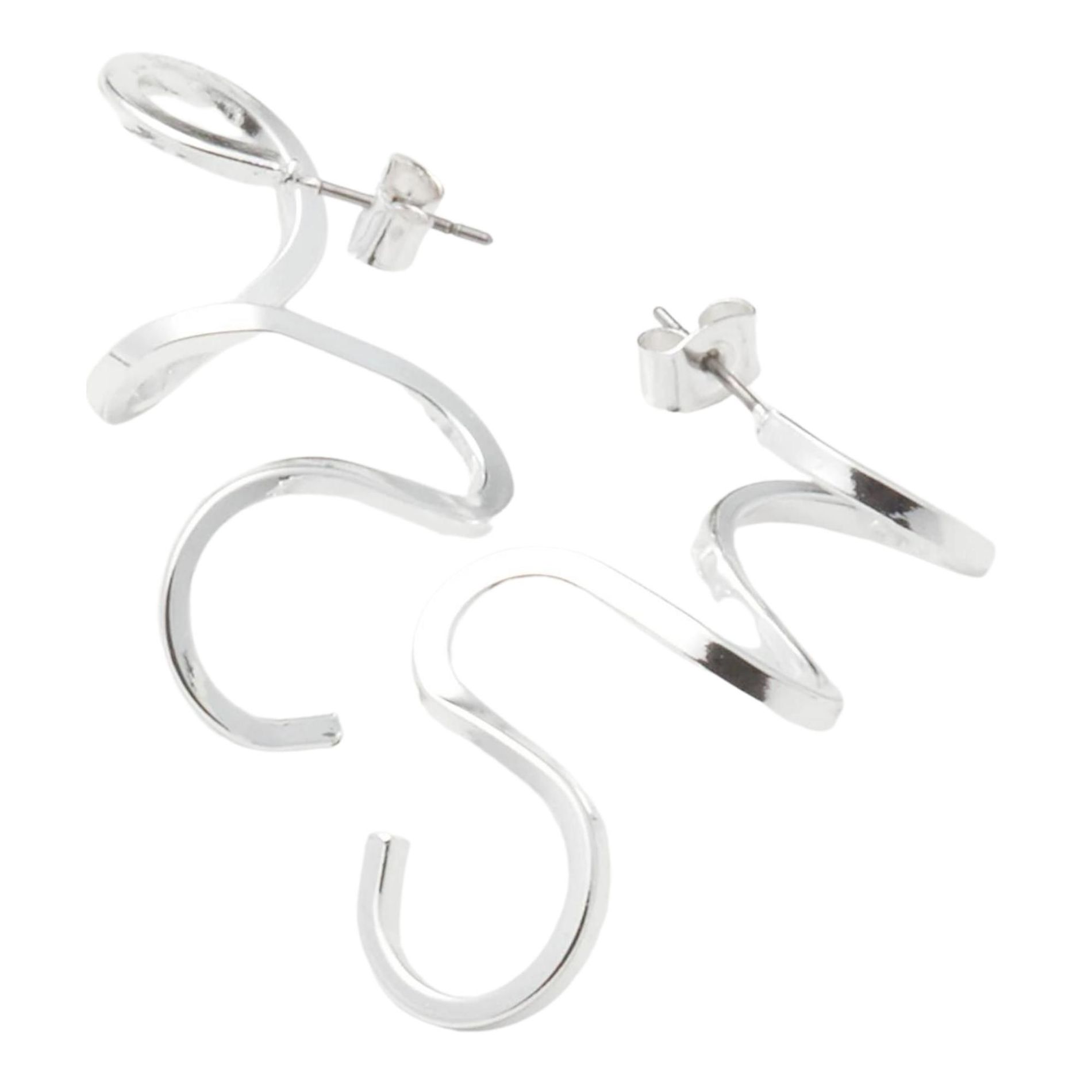 Take a spin in Weekday's spiral earrings. Made from recycled steel, this minimalist take on statement earrings make a shiny abstract impact on any outfit.
Isabel Marant
Silver-tone fringed crystal earrings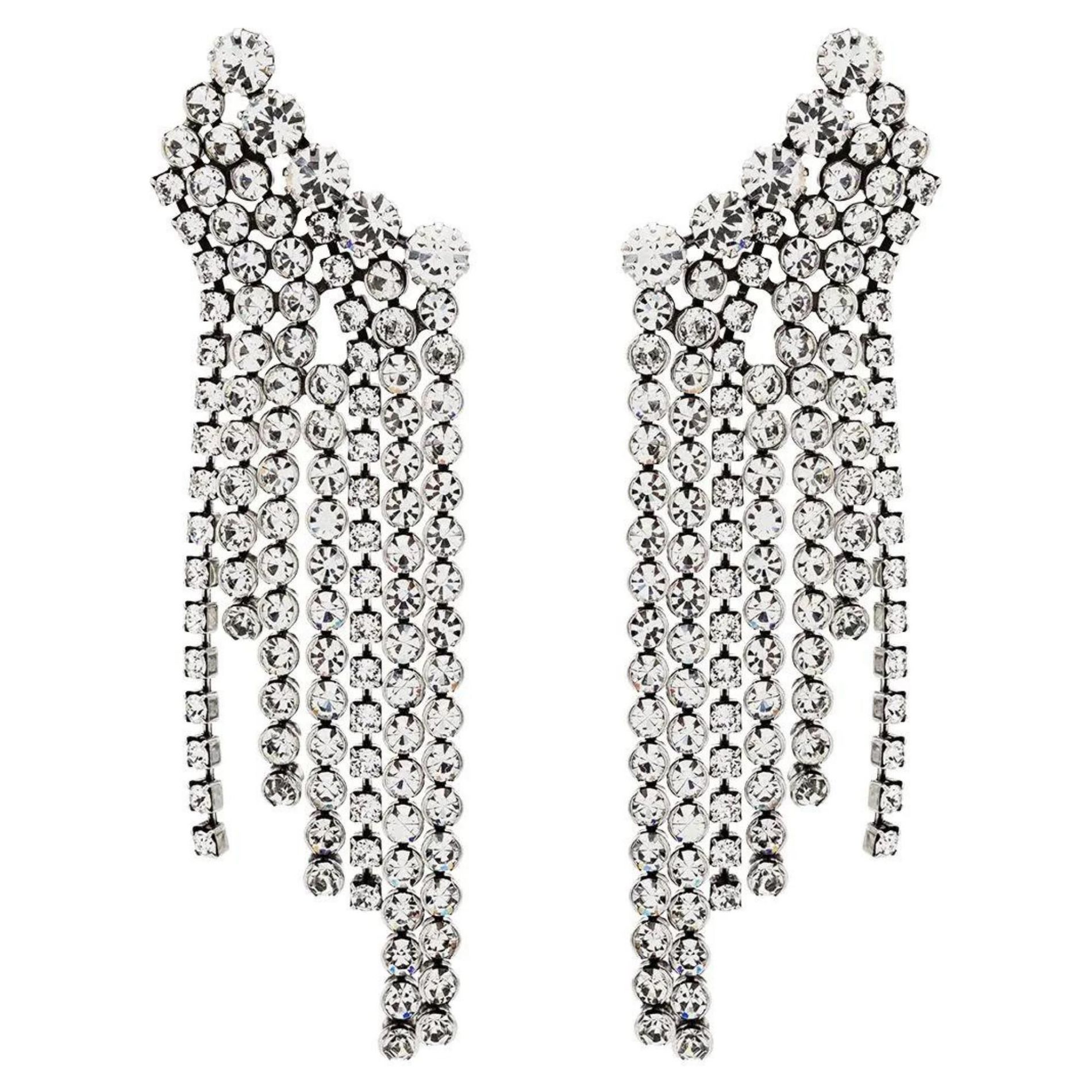 Drenched with shimmering glass crystals, the fringed design of Isabel Marant's dangling earrings means they'll sway a little with each step or turn. Wearing these, you're bound to be noticed on your next night out.