Accessories have the potential to supercharge the performance of any outfit, and for autumn/winter '23 no wardrobe accoutrement is more powerful than a pair of stockings. Here, our senior fashion editor Maria Barsoum shares her three tips on how to wear them now:
All products featured on Vogue are independently selected by our editors. However, when you buy something through our retail links, we may earn an affiliate commission.
Classic deniers for everyday
Sheer tights are the unsung heroes of the everyday wardrobe. For this hard-working closet staple, Barsoum advises going for "the lightest denier you can find to flatter the silhouette of your legs," ensuring that your legs are showcased at their best without feeling weighed down. Their versatility can't be overstated; whether paired with a structured tailoring – a look exemplified by Dolce & Gabbana – or a stretchy dress, they slide effortlessly into any style narrative. And as the seasons shift, they offer just the right amount of warmth, making them a go-to for that tricky in-between weather.
As for modernising this classic, Barsoum suggests a twist: "Why not try a shade of white?" It's a move that can break the mould, inviting a lighter, brighter vibe to traditional ensembles. In essence, sheer tights deliver an understated sophistication that's hard to achieve with any other everyday staple.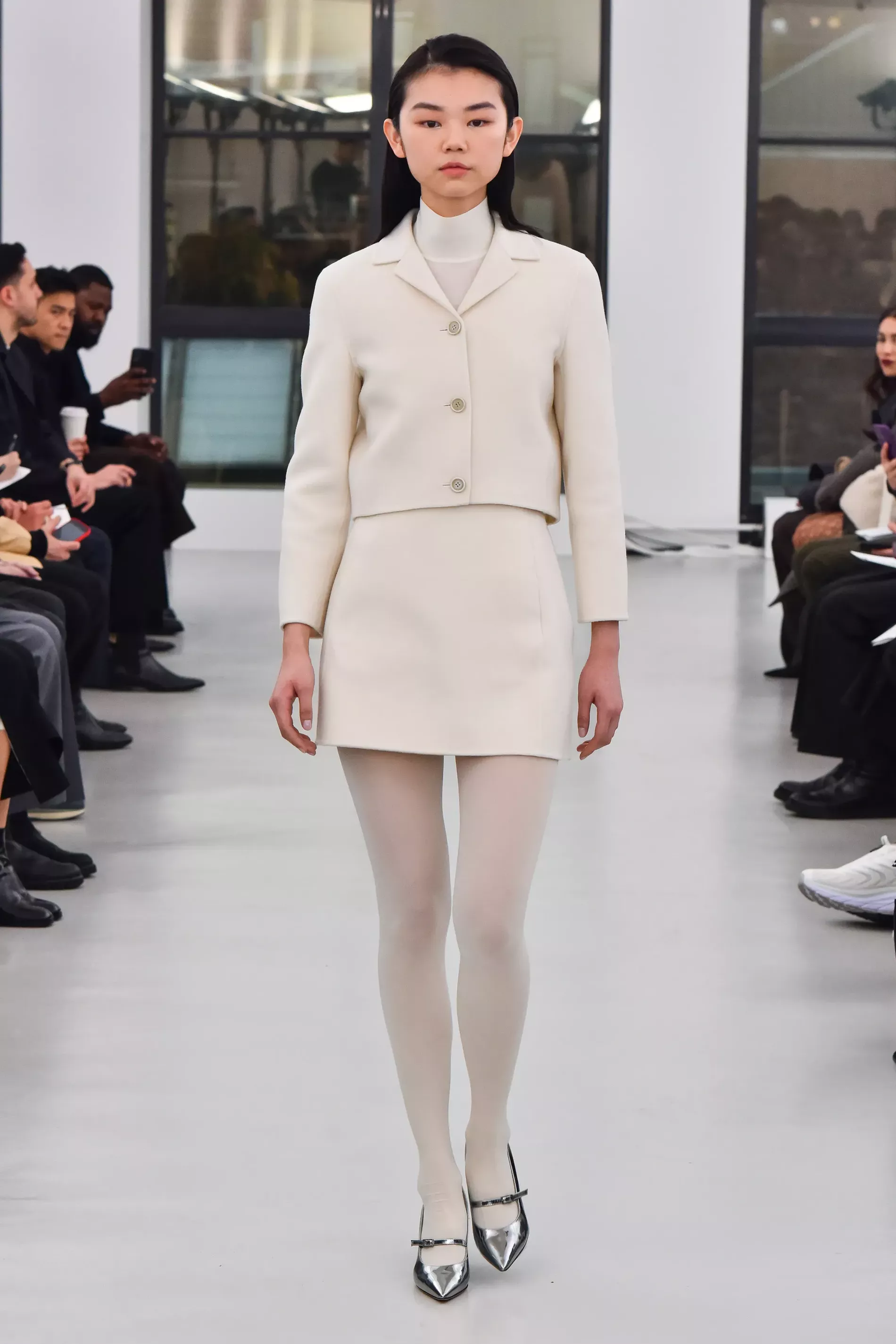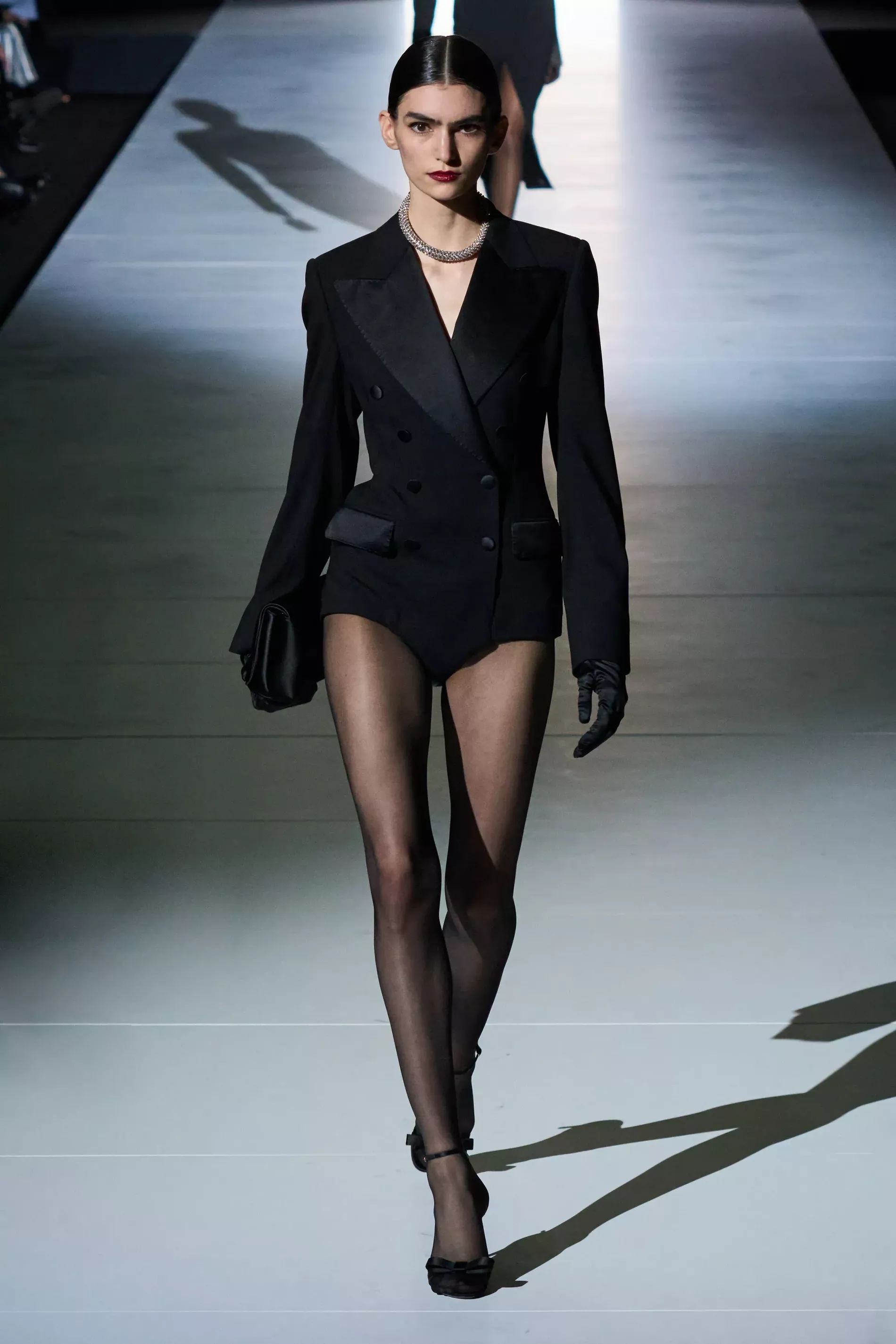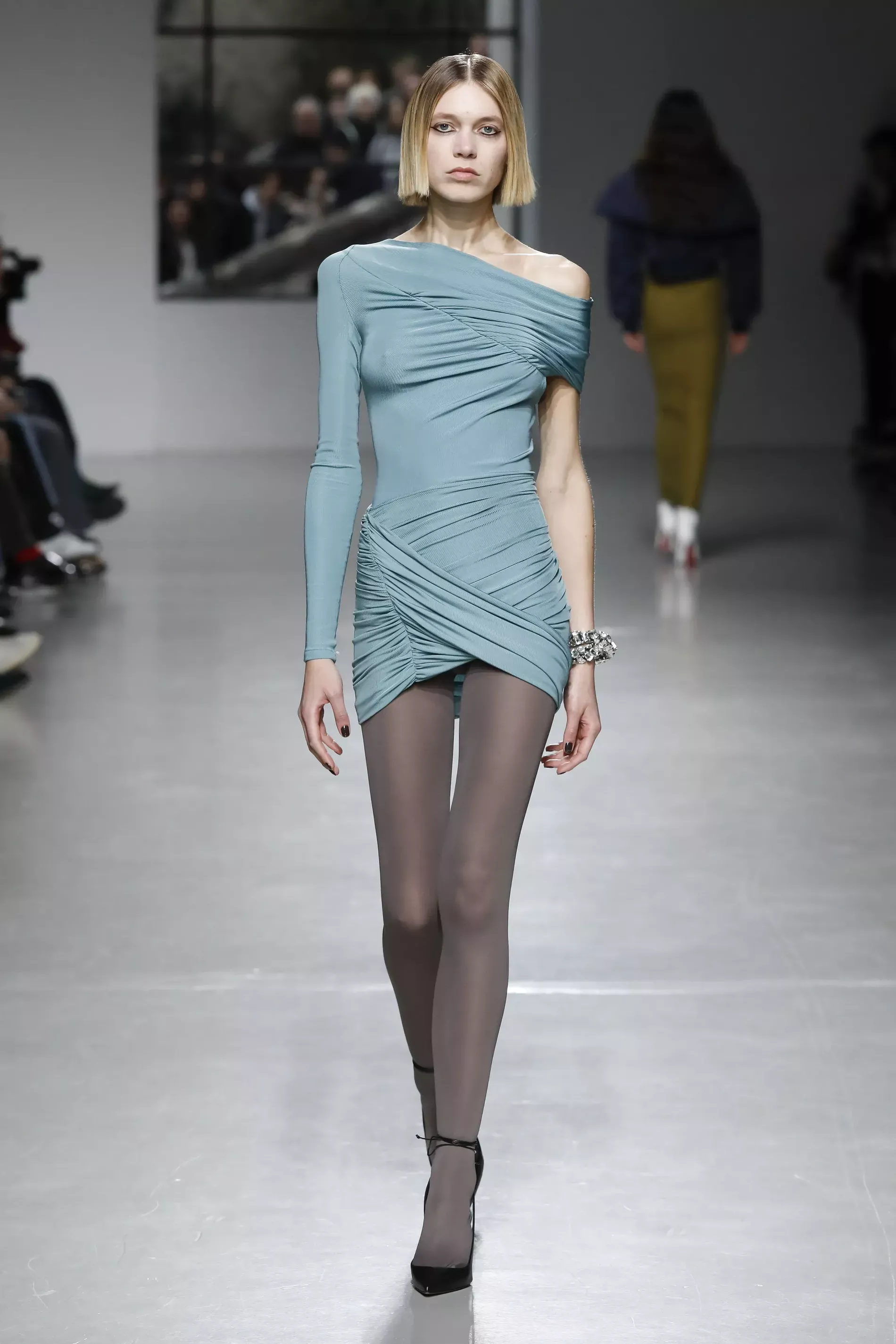 Texture for the holidays
When the holidays roll around, texture is your ticket to festive flair, especially when it comes to your legwear. Barsoum's advice when composing a holiday ensembles rings particularly true during this season: "My go-to is definitely patterned leggings — and I'm talking about texture, not print. Think lace, fishbone, flowers, jacquard, and so on."
Textured stockings can serve as a playful counterpart to your classic holiday garb, such as a velvet dress or a wool midi skirt. Lace textures can infuse romance, while a fishbone pattern adds a preppy twist. Floral textures play up the festive joy, and jacquard patterns imbue a traditional holiday charm – all adding depth and dimension to your look.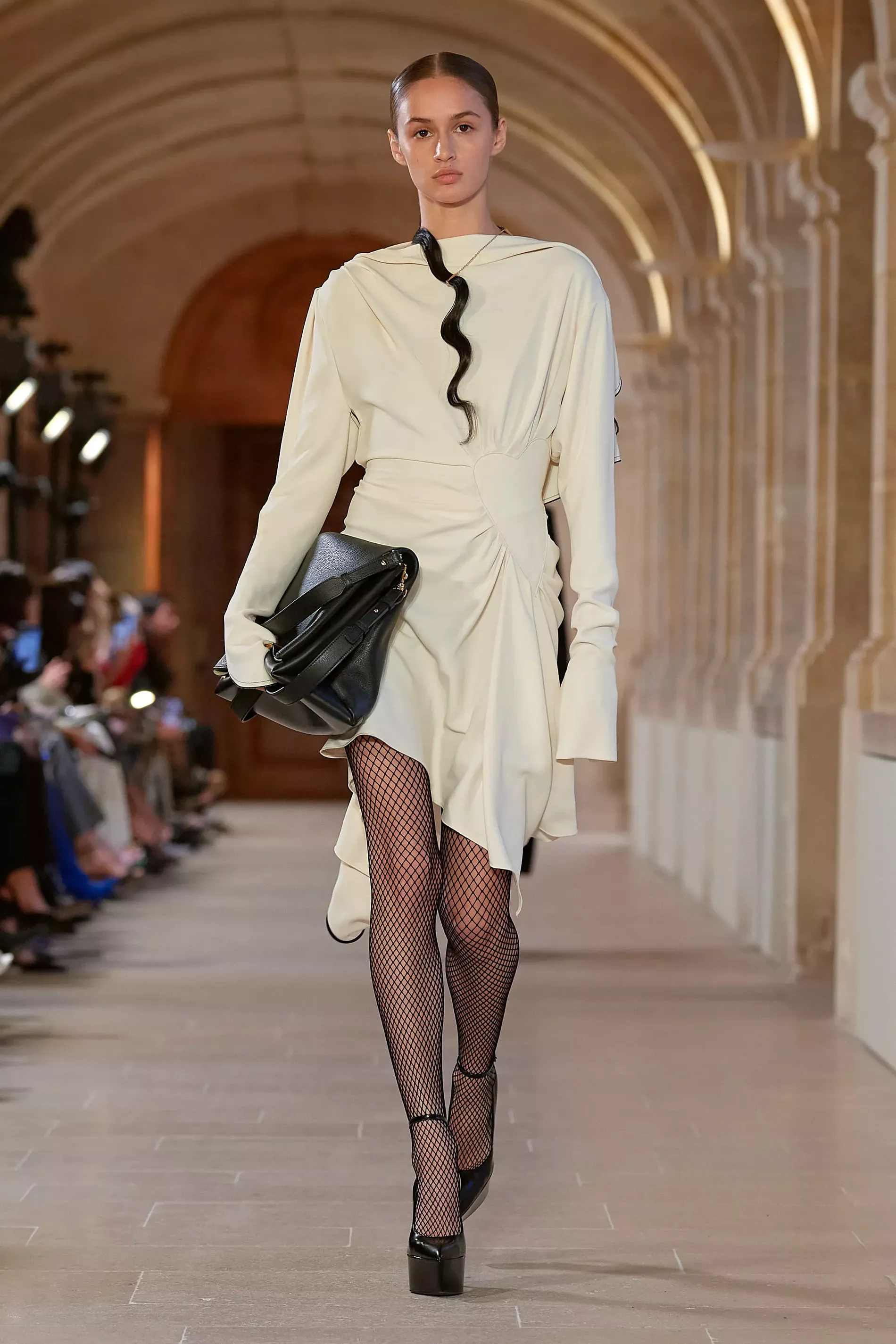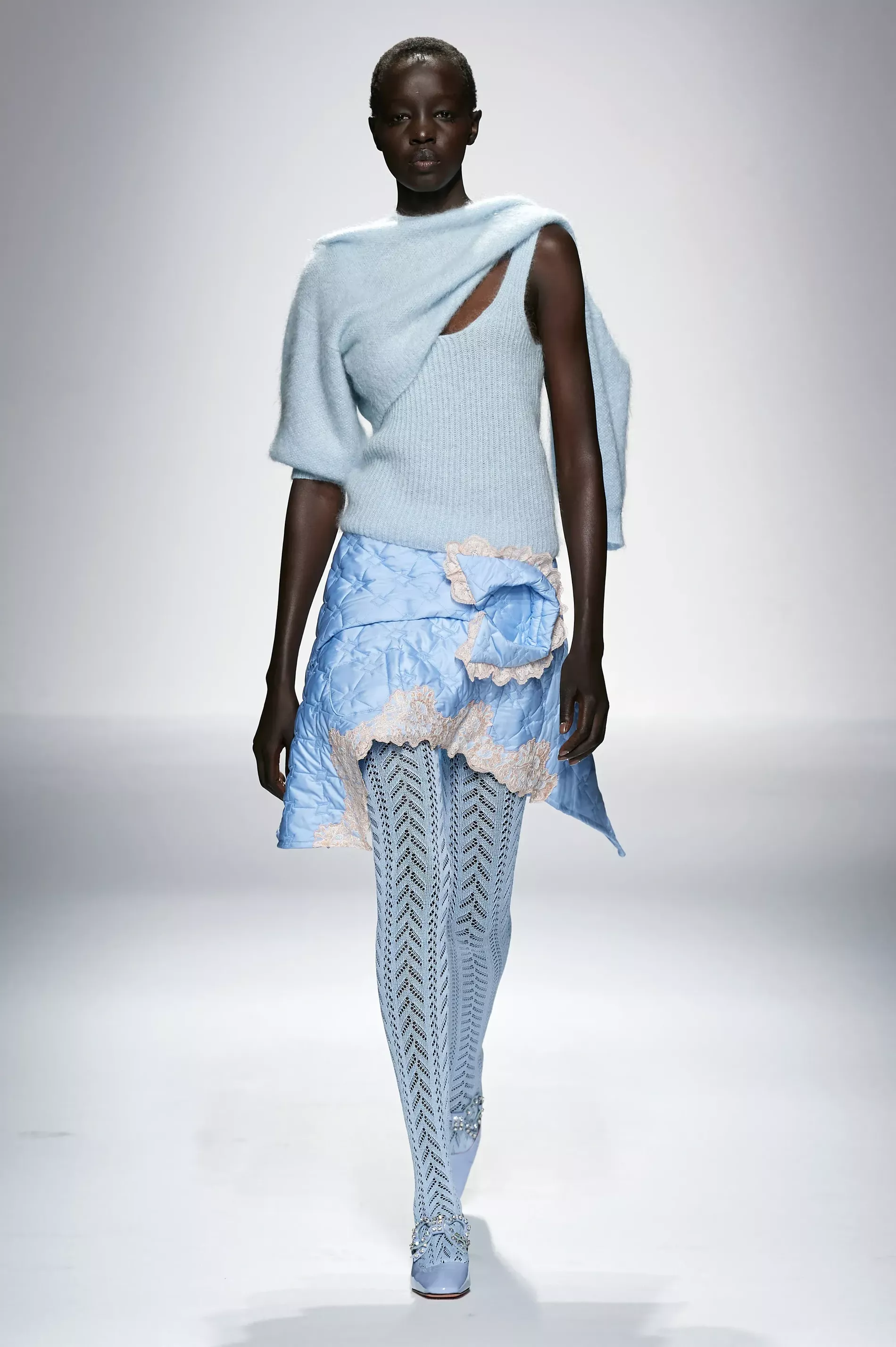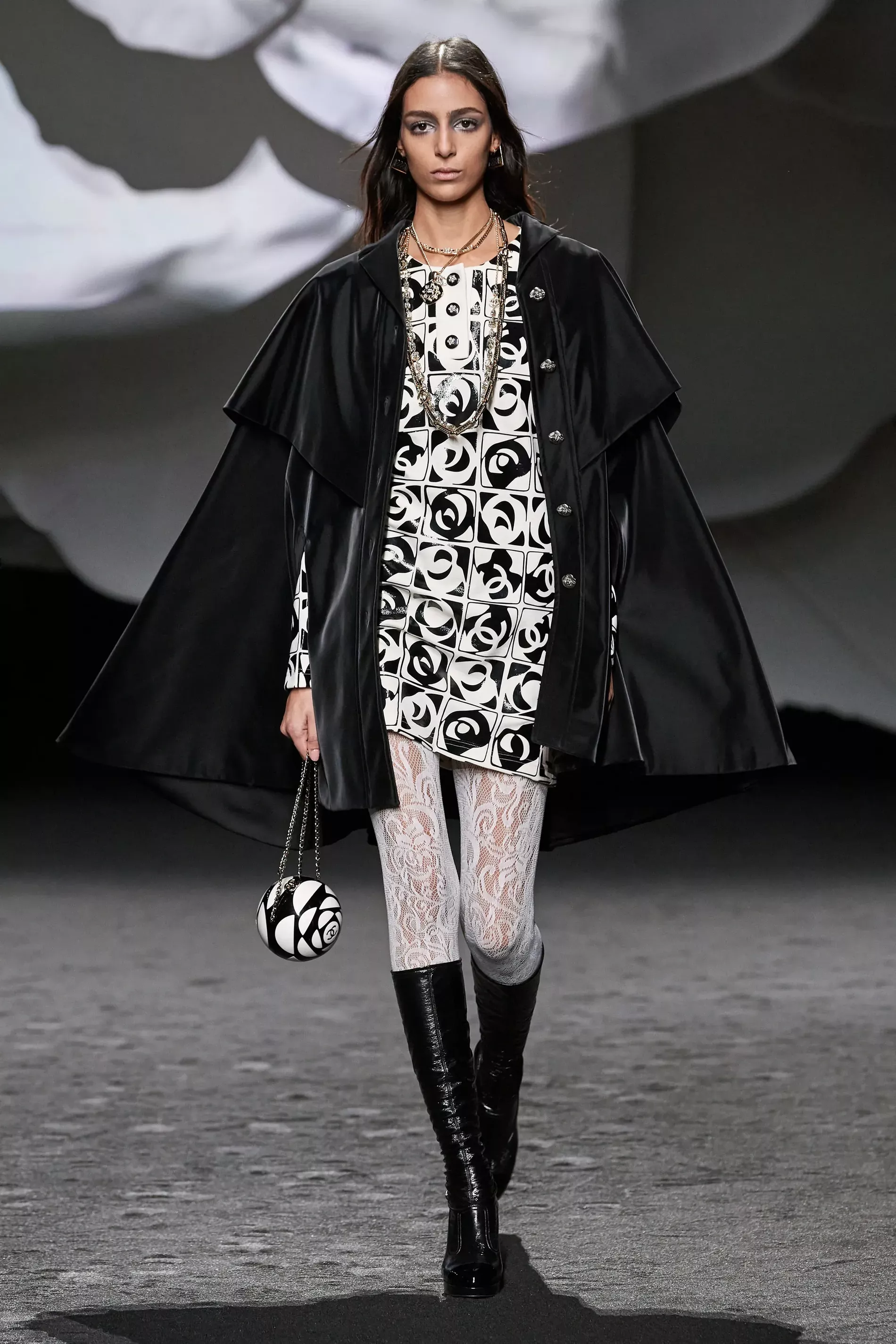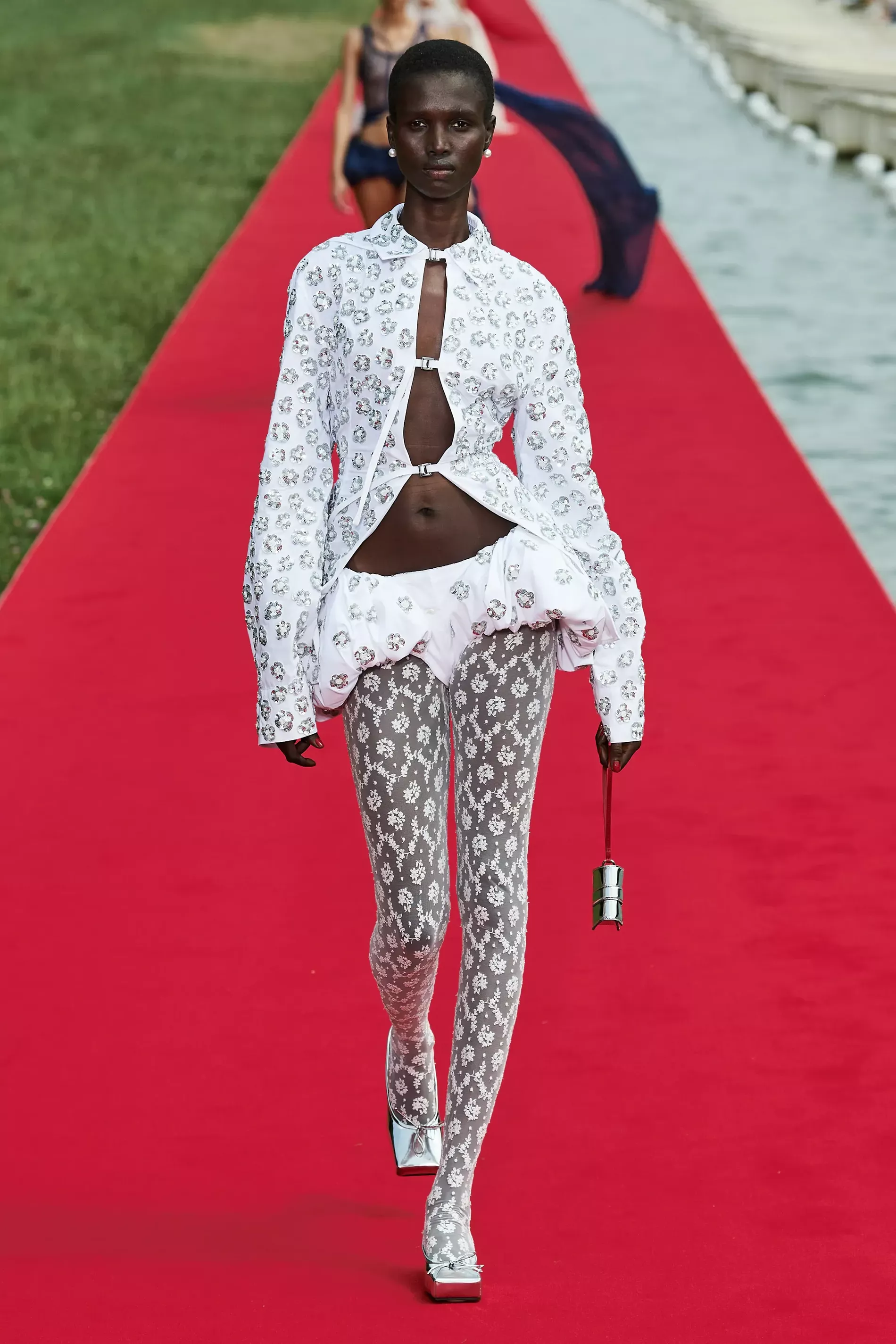 Spotlight statement stockings
Elevate your look this season by letting your tights take center stage. Drawing inspiration from the Miu Miu autumn/winter '23 collection: don't just wear your tights — flaunt them. "Take a cue and pull those stockings high above the waist, letting them peek out over your blouse or top," suggests Barsoum.
The vibrant hues of the tights become a focal point, transforming your outfit into a striking fashion statement. Whether it's the season's favourite red shades, or the spectrum of blues and pinks seen on the Giambattista Valli and Gucci AW23 runways, the idea is to spotlight your tights in a way that they become an integral part of your overall ensemble, not just a supporting accessory.