With autumn/winter 2023 wardrobe veering directly towards sheer materials, scarlet stockings took centre stage across the fashion capitals
We were seeing red on the runways this season. To be specific, leggy looks featuring scarlet stockings. Historically, the prominence of a crimson leg has been a sign of affluence and rebellion. To the Victorians, red stockings symbolised wealth and social status, while flapper girls in the 1920s often donned them to break free from traditional fashion norms. Fast forward to the 1960s, when mod icon Twiggy popularised red denier and cropped hemlines as part of the effervescent youth culture.
More recently, red hosiery has been bubbling under the surface in the fashion industry. The red leg popped up throughout 2022 on the occasional look from Sportmax, Giambattista Valli, and Burberry. And just last season (spring/summer 2023), Valentino presented its signature scarlet shade in multiple one-tone ensembles, legs inclusive.
However, the scarlet stocking truly crescendoed on the autumn/winter 2023 runways.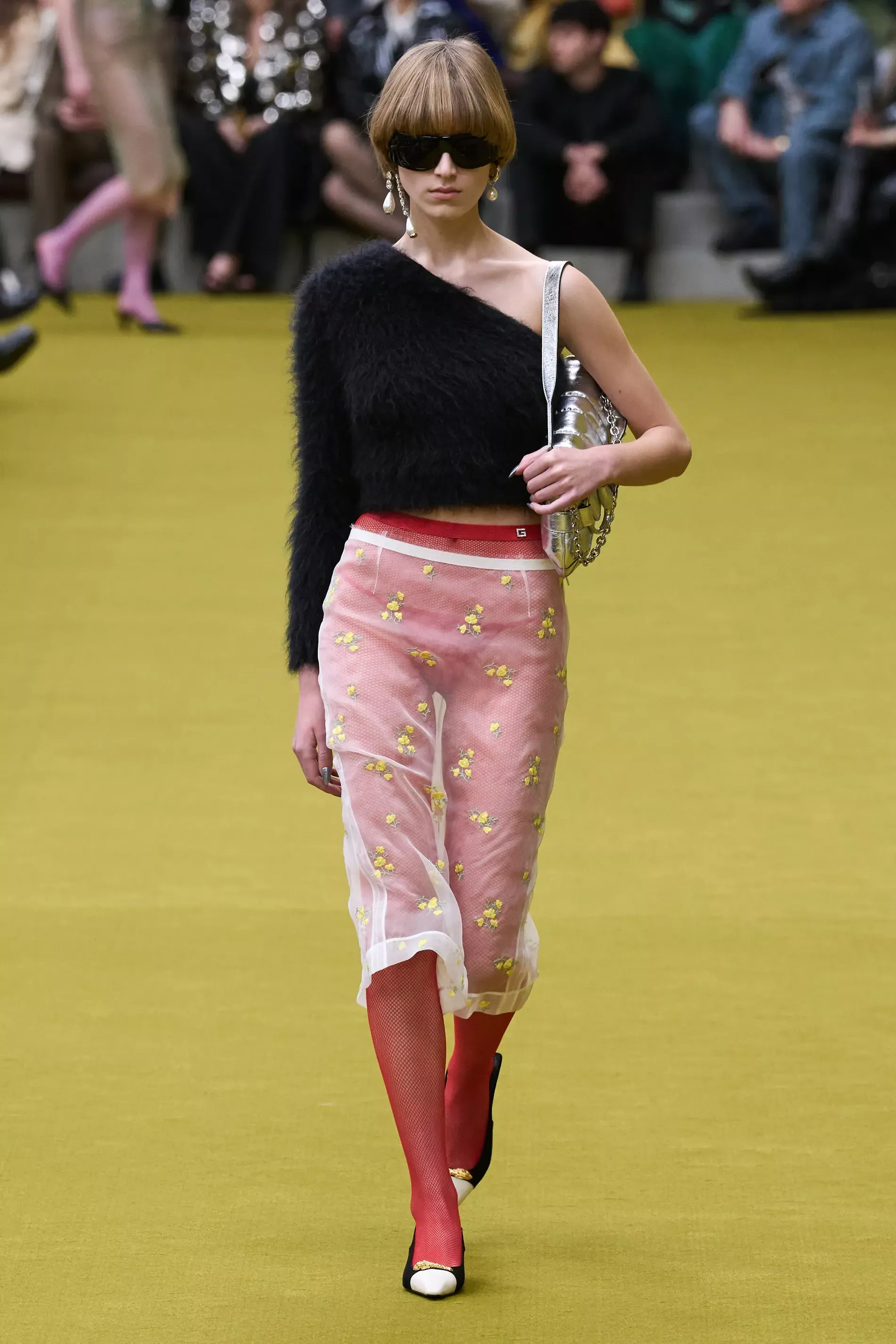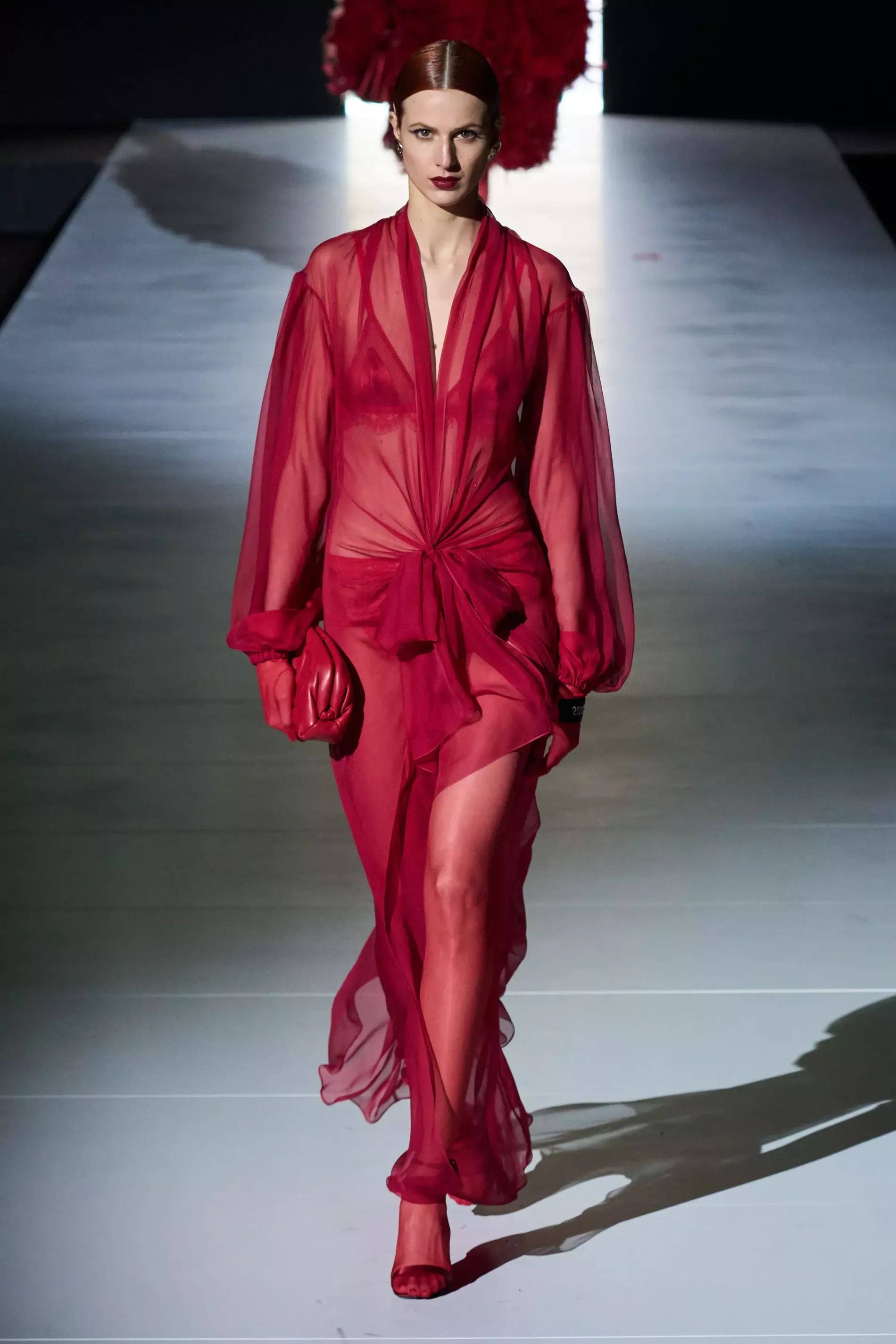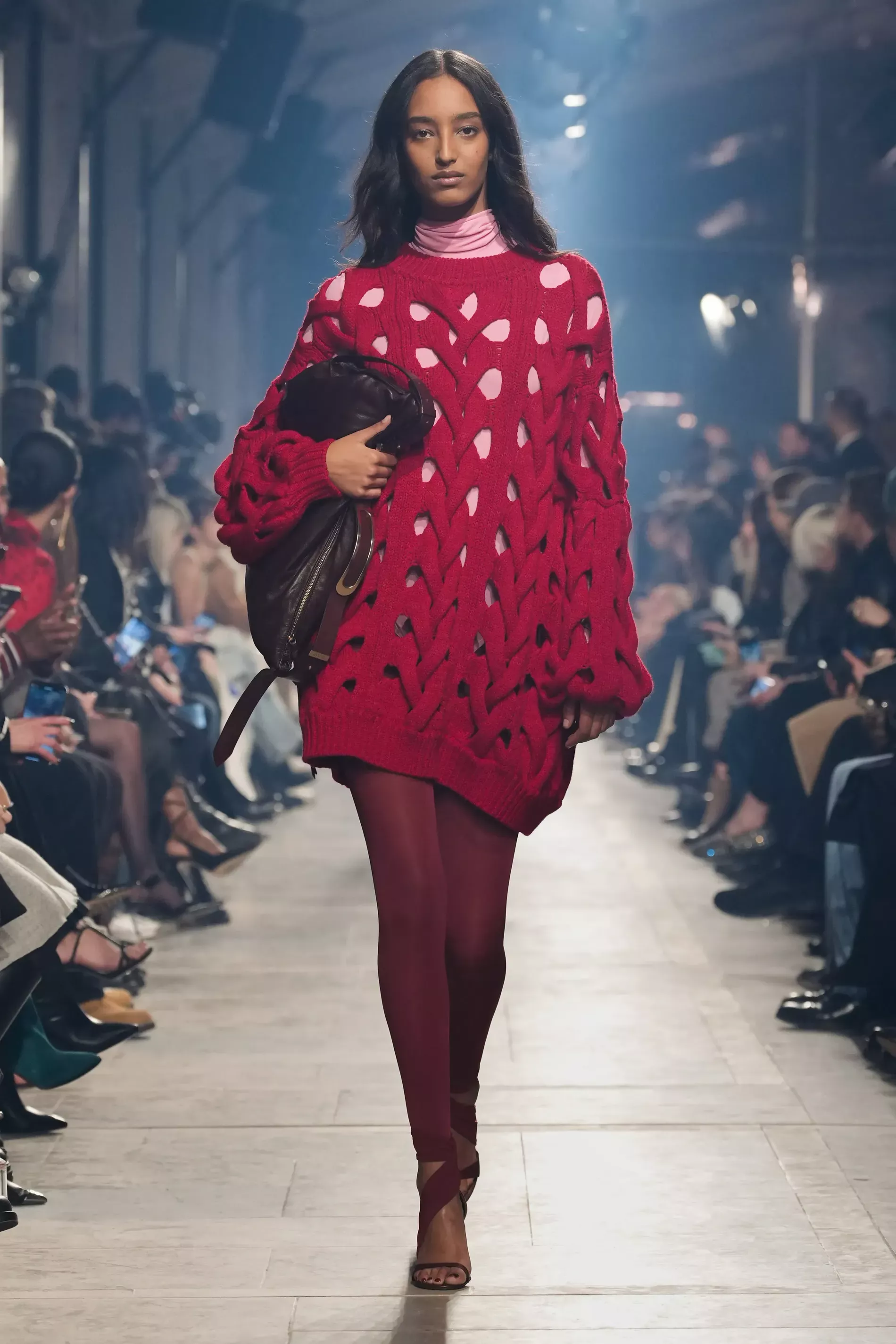 Red hosiery underpinned the styling of fashion's most prominent luxury houses. In the interim of its new creative director, Gucci's design team presented a variety of looks with red fishnets – which we predict will be the sought-after GG tight's successful successor. Paired with a fuzzy one-shoulder sweater and a sheer, embroidered skirt, the look spotlighted the stockings.
Dolce & Gabbana and Mugler, on the other hand, leaned into sultry looks with bedroom-ready lingerie ensembles; all the while Chanel, Eudon Choi, and Bora Aksu showed it is possible to completely cover up and still tap into red stockings this season. Finally, while not technically adhering to the classic definition of a stocking, Mona Tougaard's maroon leggings at Isabel Marant once and for all proved that red and pink actually go together.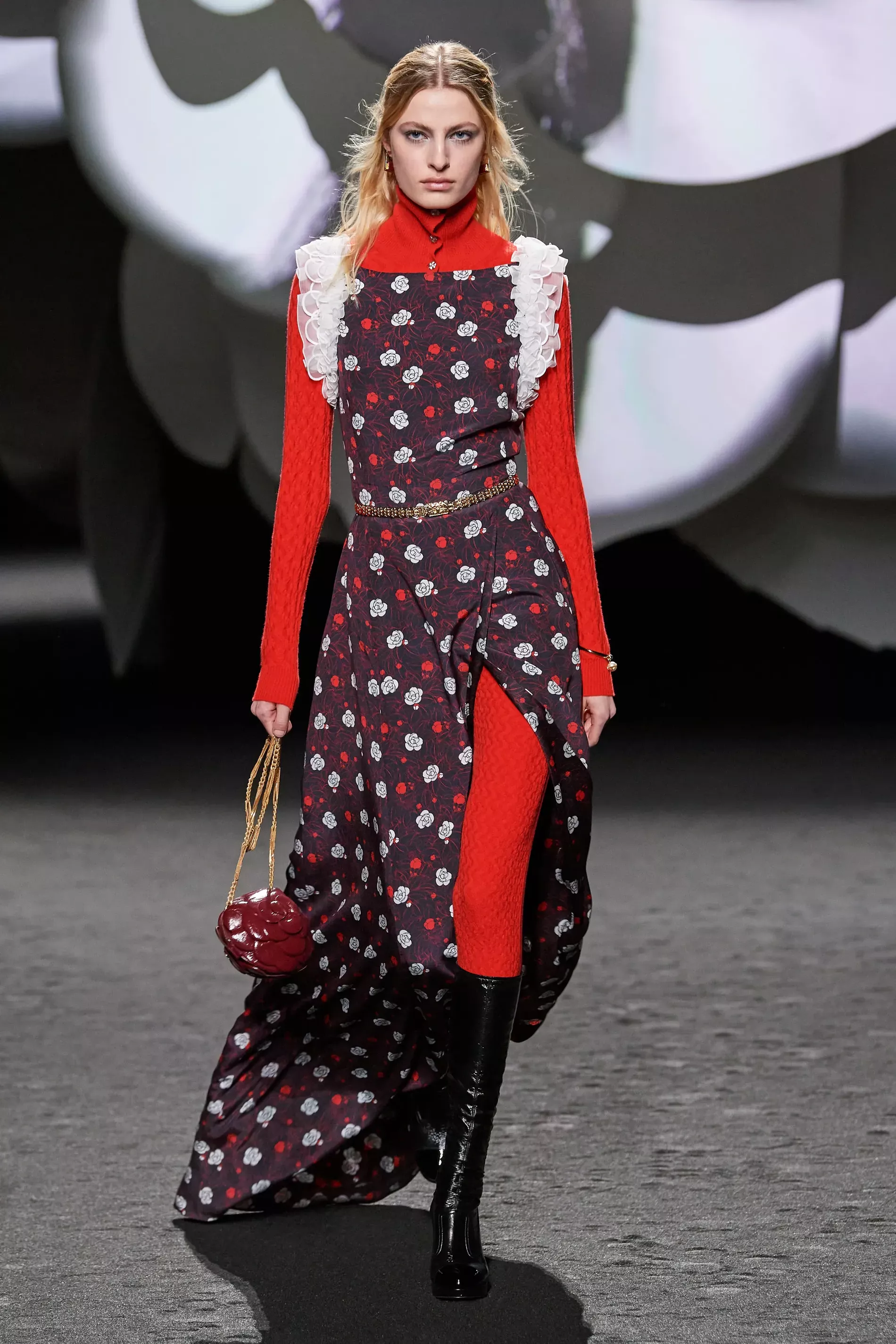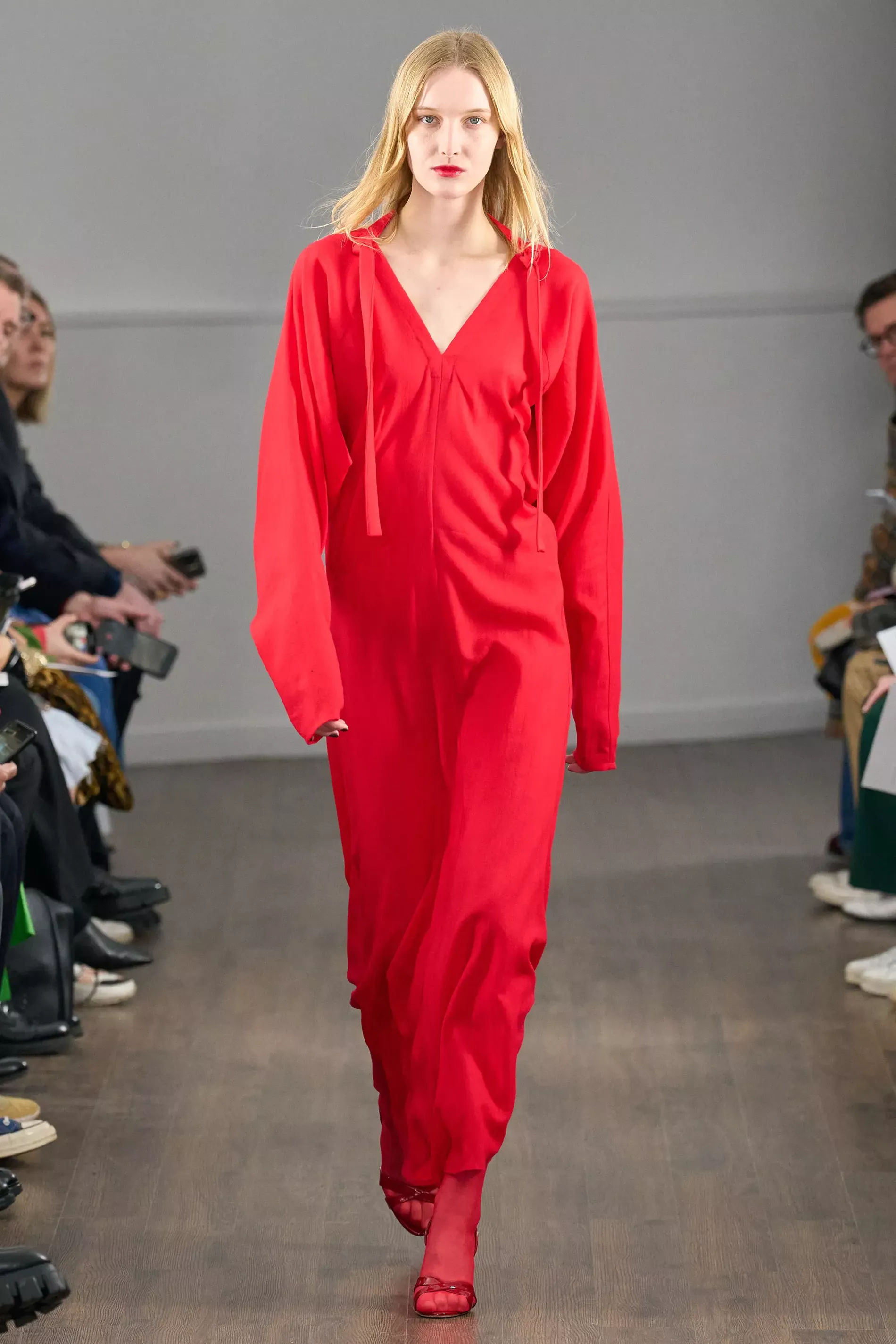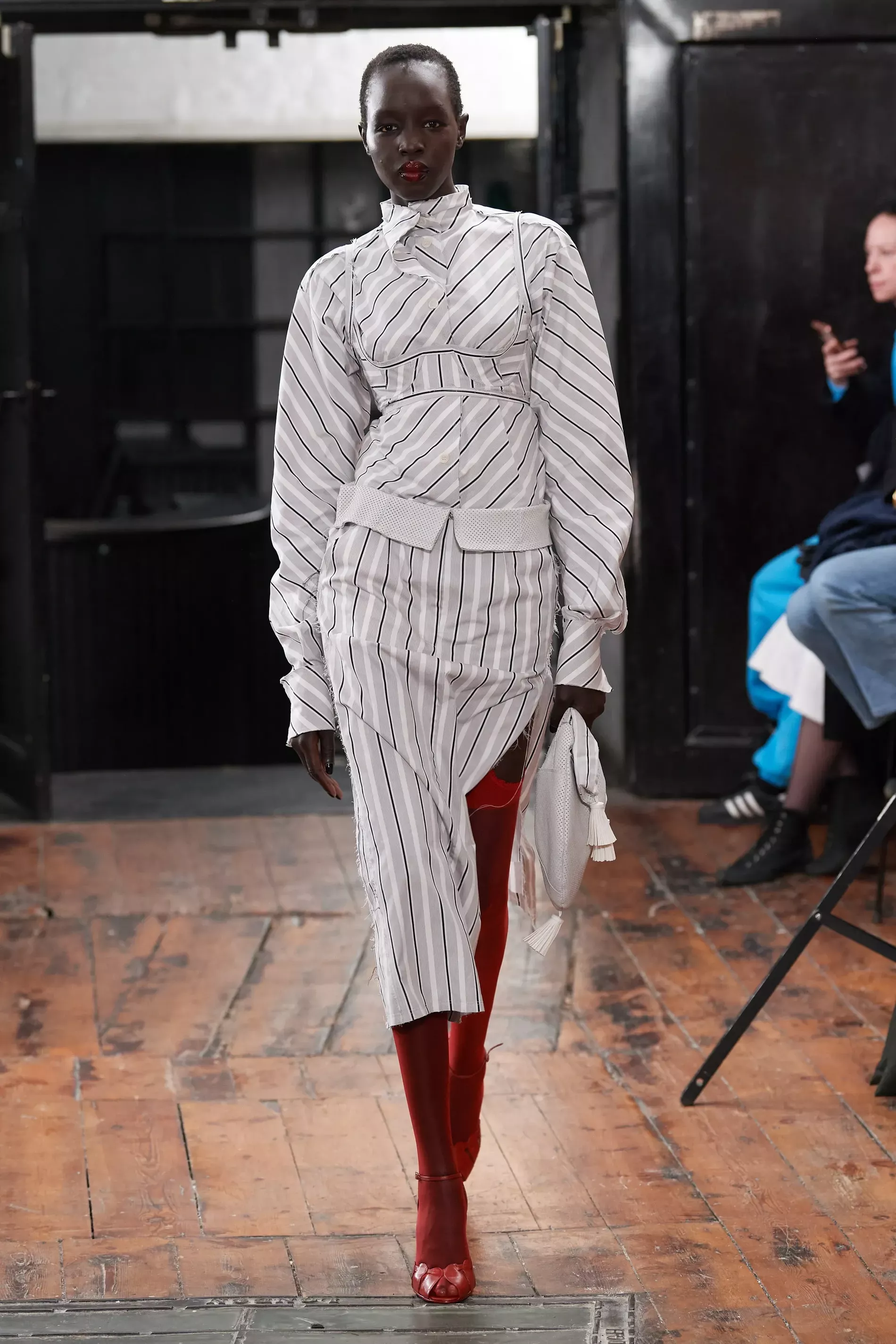 Kristina Falke, the international PR director of Falke, highlighted the pivotal impact that a pair of deniers can have on an outfit saying, "stockings add that certain something to any outfit. They put the spotlight on the legs and can turn any look into an eye-catcher." Making them the perfect accessory for the upcoming autumn/winter season, according to Falke. Due to the generally subdued shift towards neutral colour schemes, sensible silhouettes, and no-nonsense tailoring, these scarlet stockings offer a punchy punctuation to any ensemble.
The general shift towards deniers worn with underwear on display is something Swedish Stockings' founder Linn Frisinger believes to be the natural next evolution. "Underwear, like stockings, is something more than just basic underlayers," Frisinger says, pointing to the bold statements being made across runways, campaigns and street style alke. "Tights are also an accessible accessory," she continues. "It doesn't require a big investment like a statement clothing garment or designer bag."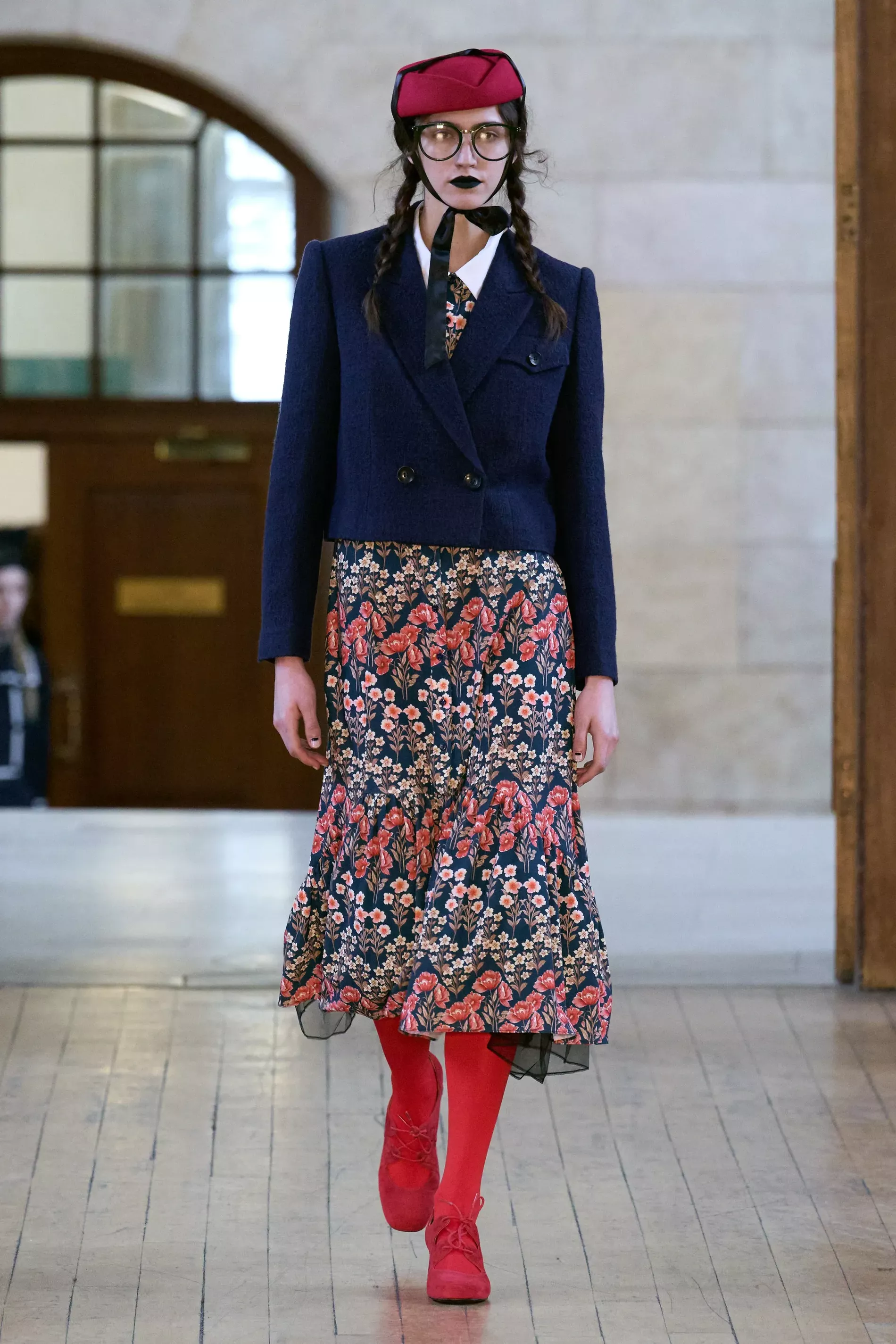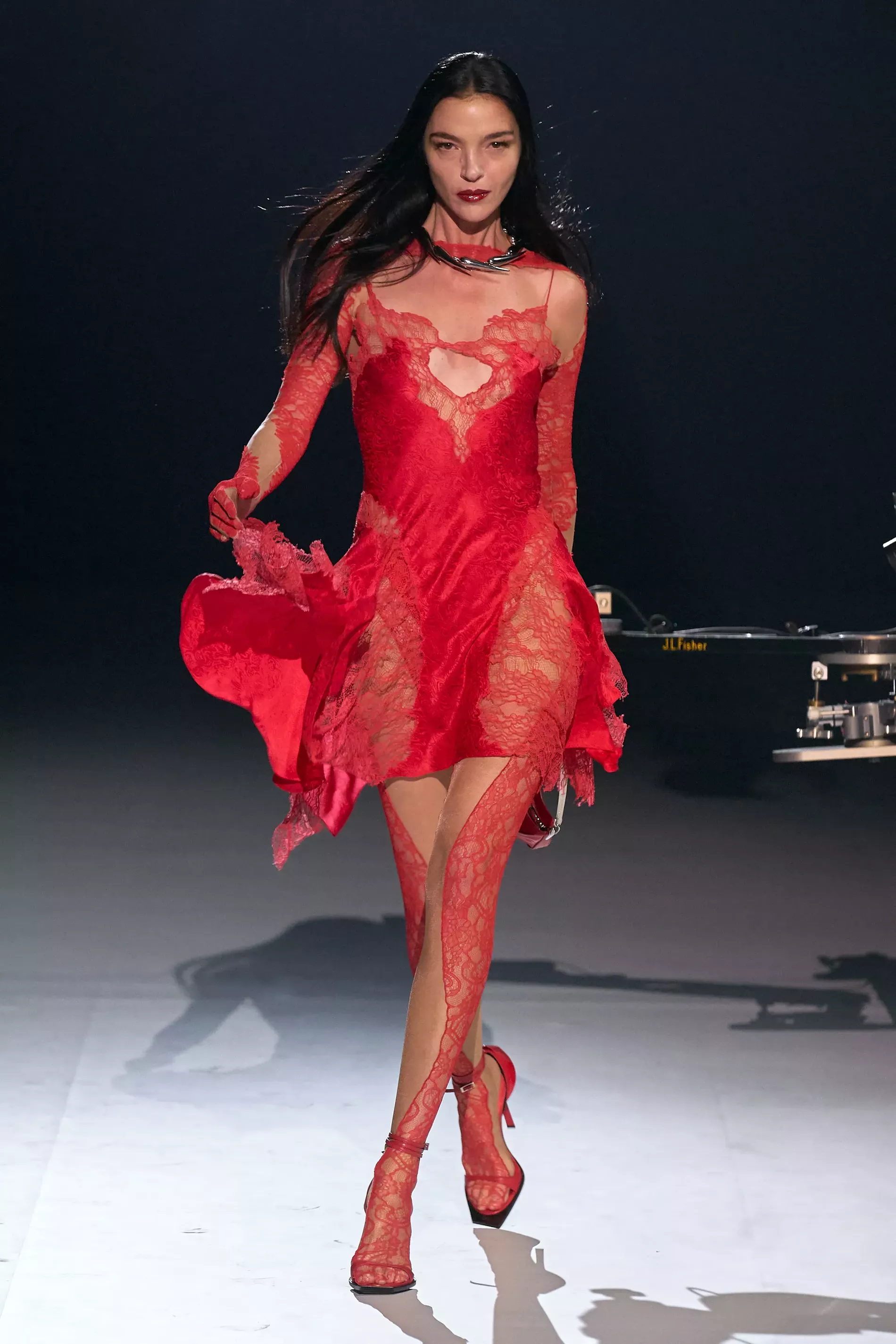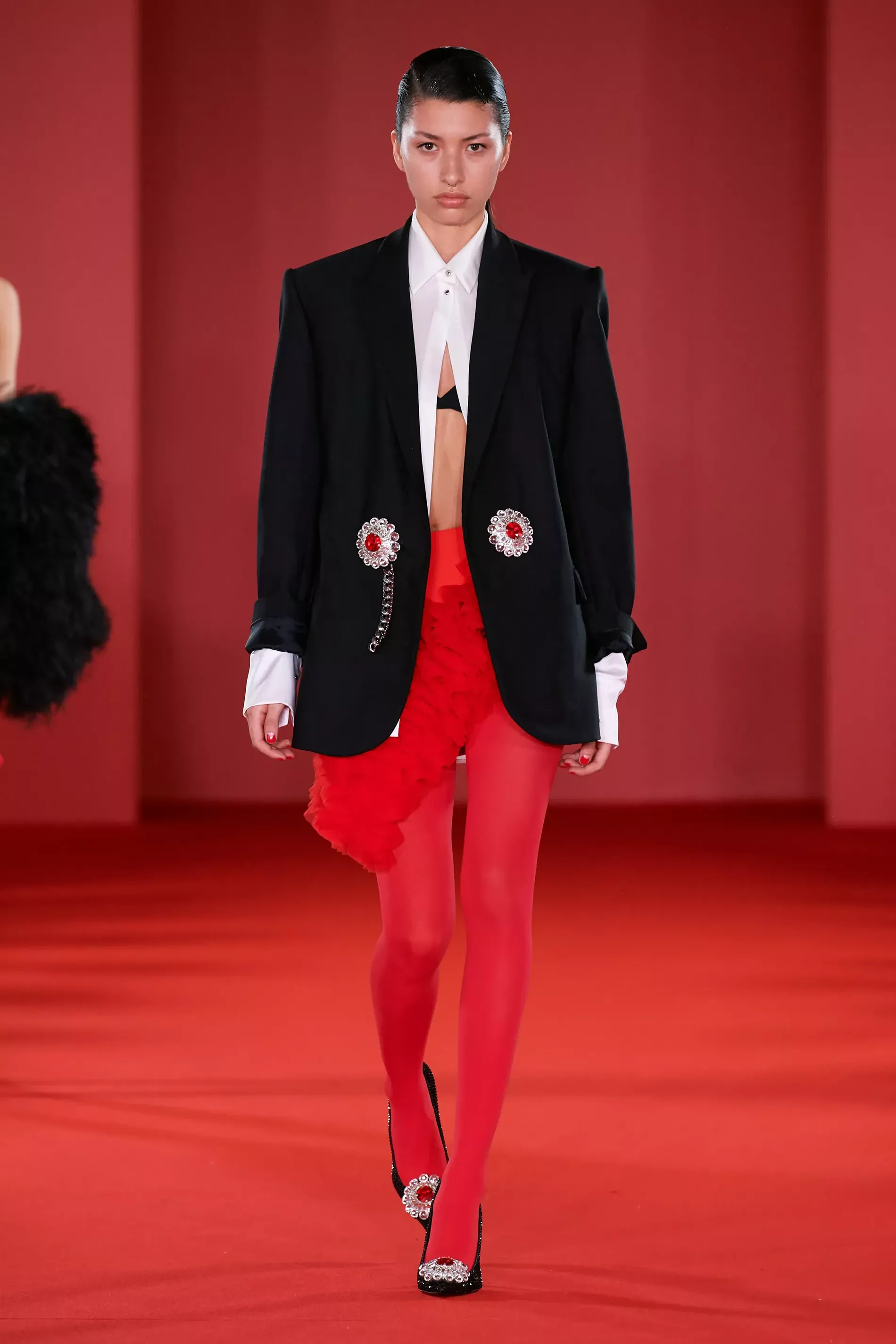 According to Frisinger, the waistband is the one detail to pay attention to when styling your stockings. "Traditionally, tights are styled sheer with sheer, or opaque with opaque, but removing the boundaries and adding a contrast makes the look more interesting," she says. "If you are going for a bold look, style the tights on top of a bodysuit or with the waistband showing over your skirt waistline." Just refer to the aforementioned Gucci getup for this styling note exemplified.
The fit is the most important thing. A pair of tights must fit perfectly to flatter the legs and make you feel comfortable, according to Falke. She notes that semi-opaque tights are usually your best bet, considering they can be styled all year round. "They create great legs because the material allows the skin to show through," she says. For the same reason, they lend themselves to bold colours shifting with the wearer's skin tone.
There's no need to reiterate why we plan to buy into this leggy red trend this coming autumn. Whether paired with a bold all-red ensemble or a quirky way to freshen up our pin-striped blazer, red stockings offer an accessible and easy way to update most of our go-to looks. Below, peruse Vogue Scandinavia's favourite red stockings to invest in now.