Layered's latest collection of rugs breathes new life into Stig Lindberg's classic prints – rugs that are now resting in Vogue Scandinavia's new office
Swedish design icon Stig Lindberg's beloved prints have been reinterpreted by Swedish design house Layered's into a collection of rugs – one of which currently covers the floor of Vogue Scandinavia's editorial room.
Straddling the space between contemporary art and sustainable production, Layered makes modern pieces that reflect the long history of Swedish design. This ethos is encapsulated by the 'Layered x Stig Lindberg' collection, which honours the playful creator whose design approach is best summed up in his own words: "to make pieces that are functional, and bring joy with their beauty".
The collection features four prints: "Trellis" and "Domino" – exemplary of his contribution to Swedish design – can be found alongside an unreleased print by Lindberg's wife: "Gunnel."
But it is Lindberg's beloved "Berså" pattern that takes centre stage at the Vogue office. The print is inspired by Lindberg's first meeting with his wife, the aforementioned Gunnel. The designer said of the encounter: "When I saw her for the first time, I was so enchanted I cycled straight into a birch tree. I have never regretted that accident."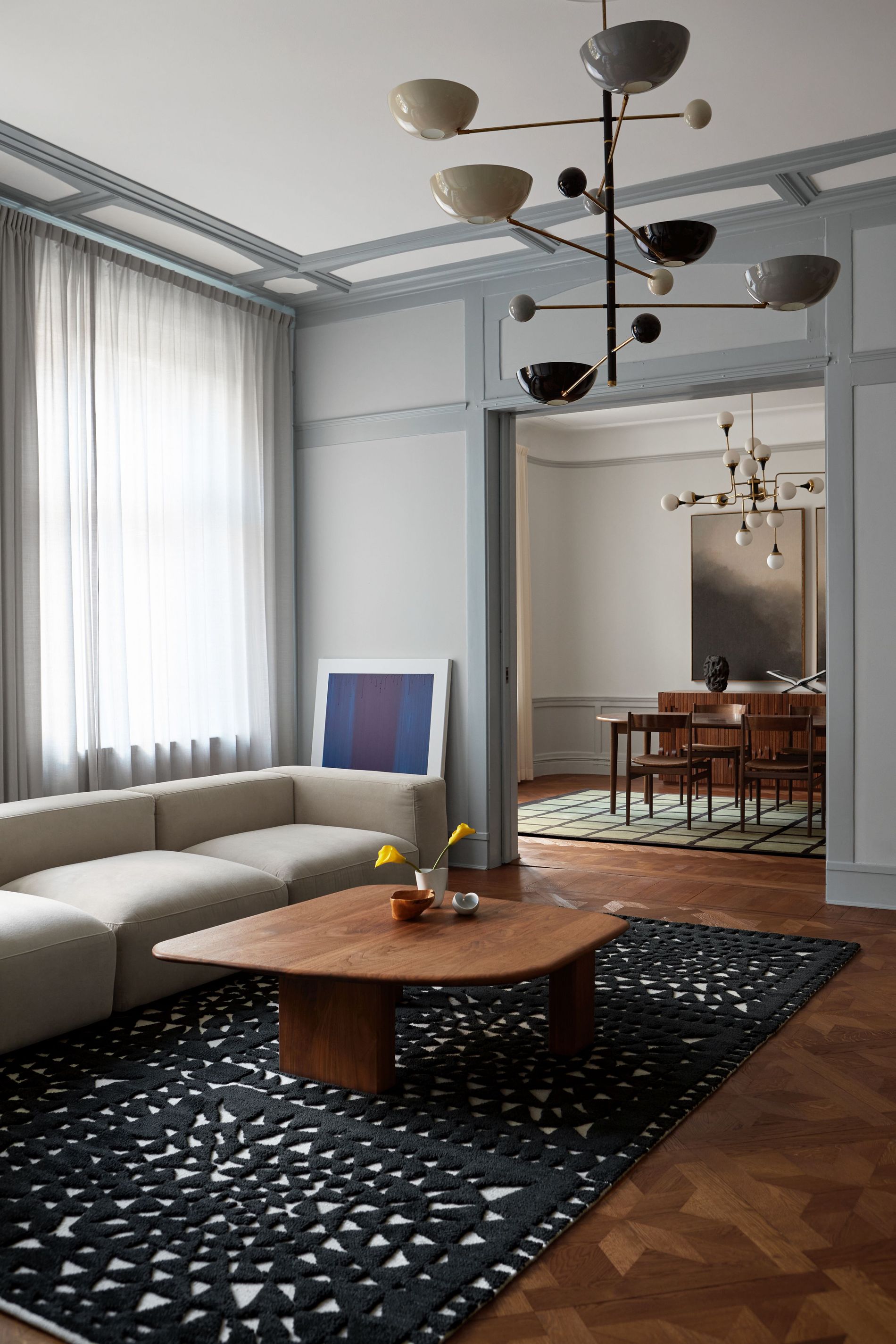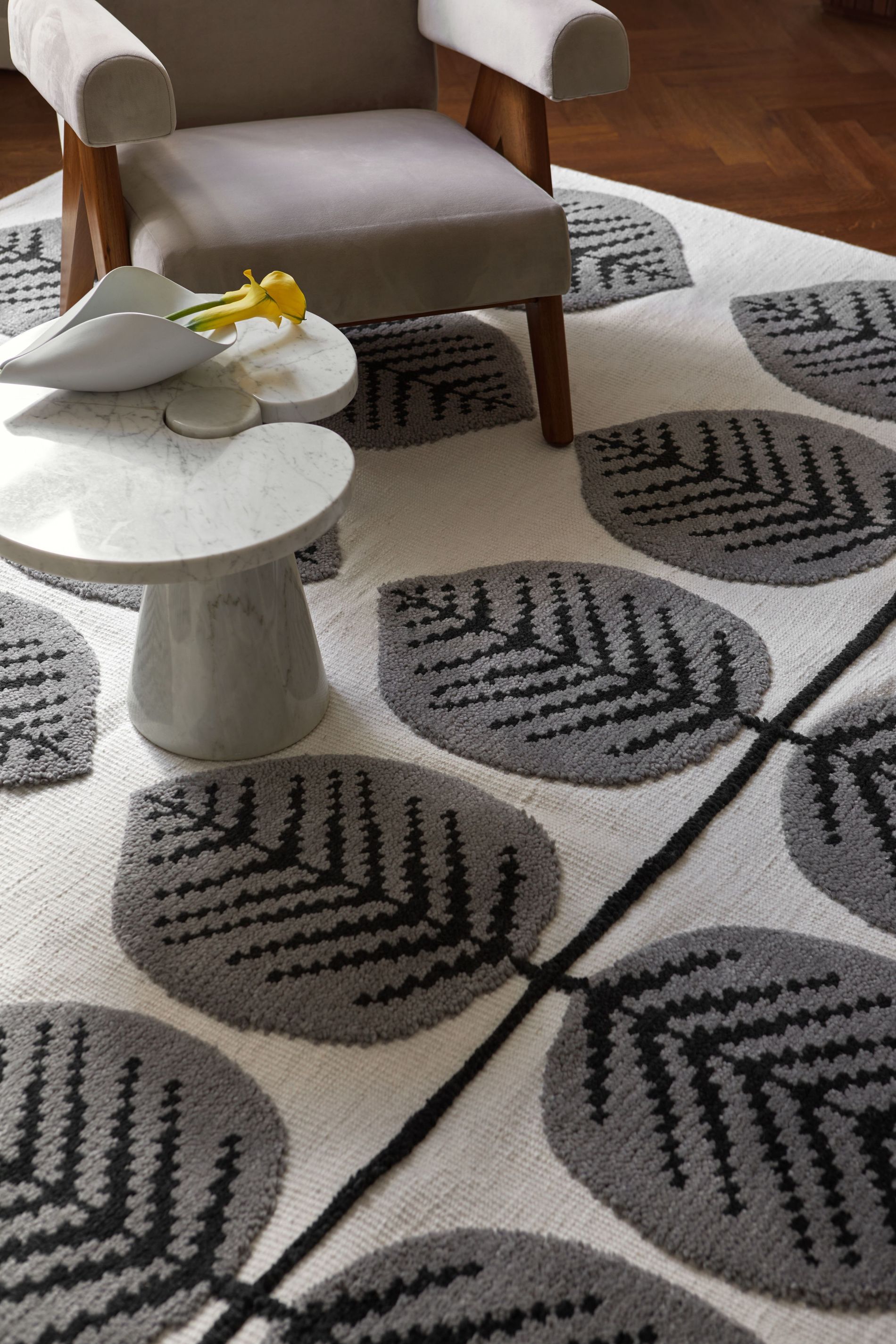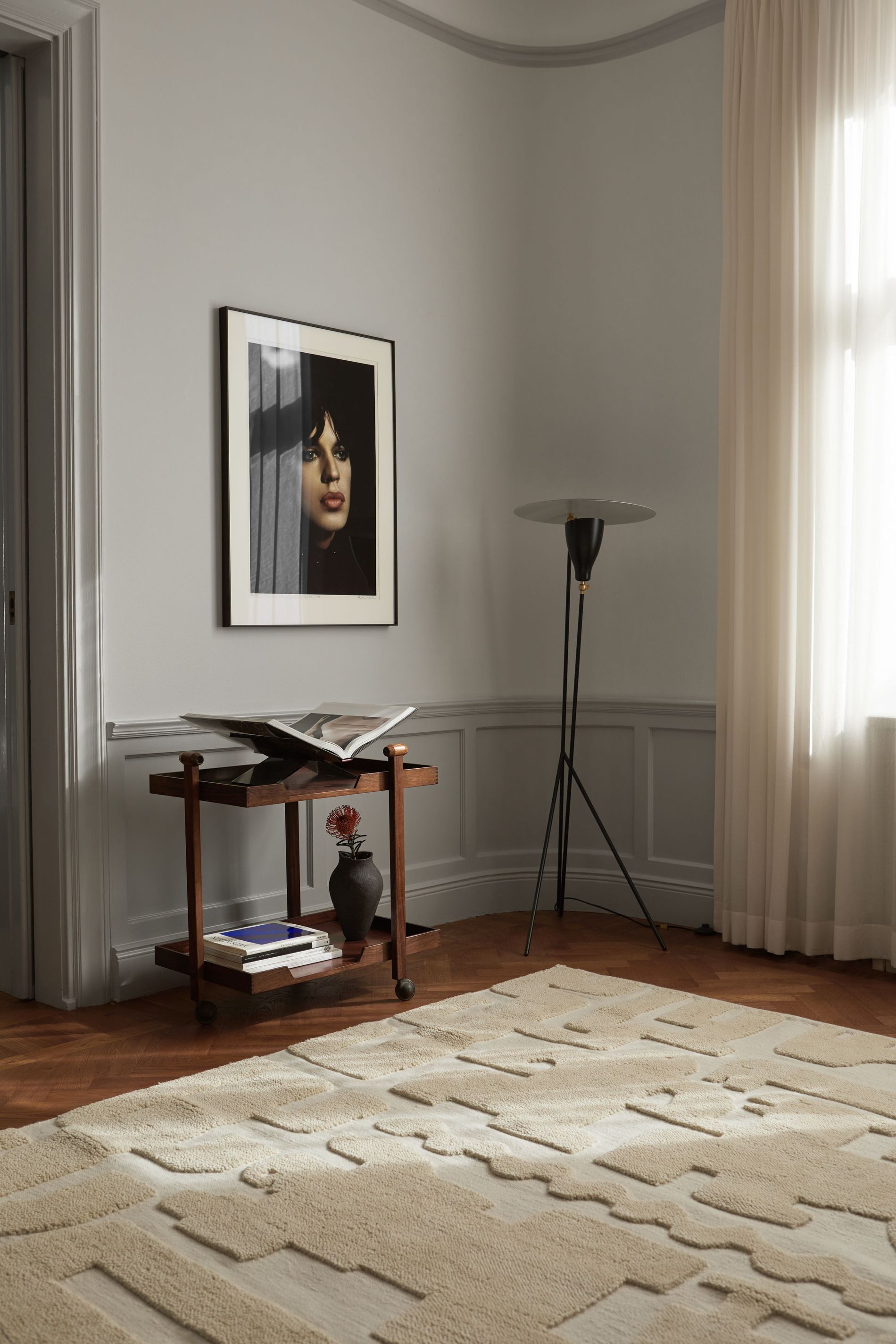 As with all of Layered's pieces, the rugs are made from 100 per cent natural or recycled materials - with the Lindberg versions specifically crafted from hand-knotted New Zealand wool, together with details in tufted rya for three-dimensional tactility. It mirror's Lindberg's own approach; he was known to say that he could never be limited to working with only one material. "I would feel like an actor only playing one and the same role my whole life," he said. "A squeezed lemon!"
With sustainability at the forefront of everything they do, Layered places their focus on creating timeless items that will last a lifetime – just as Lindberg's designs have, be it in Vogue Scandinavia's office or elsewhere.