Two years after the designer's first show and Vogue Scandinavia debut, we catch up with Louise Xin as she continues to change the world one dress at a time
In less than two years, Louise Xin has garnered multiple accolades, held an opening speech at the UN conference in Albania and staged the first-ever fashion show in the European Parliament in 2023 focusing on forced labour and modern slavery. Her meteorite journey was, according to the designer, catapulted by Vogue Scandinavia's article 'Louise Xin is changing the world one dress at a time' detailing her debut.
"This autumn will mark two years since my debut fashion show," says Xin, who notes that the article was an important step on the journey towards a more transparent and ethical fashion industry. "Honestly, I couldn't believe it myself," she continues. "It was the very first time a major fashion magazine spoke about Uyghur forced labour."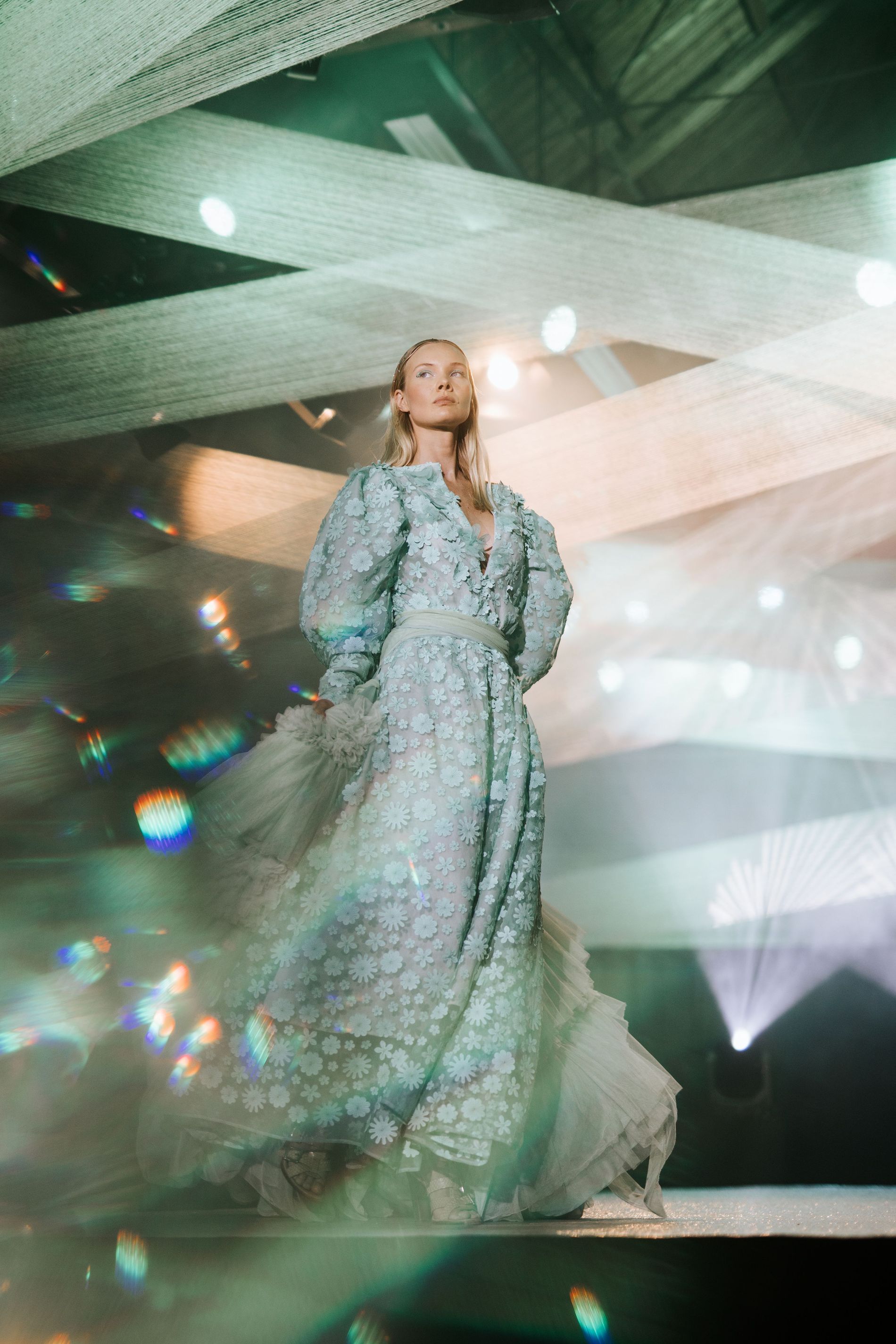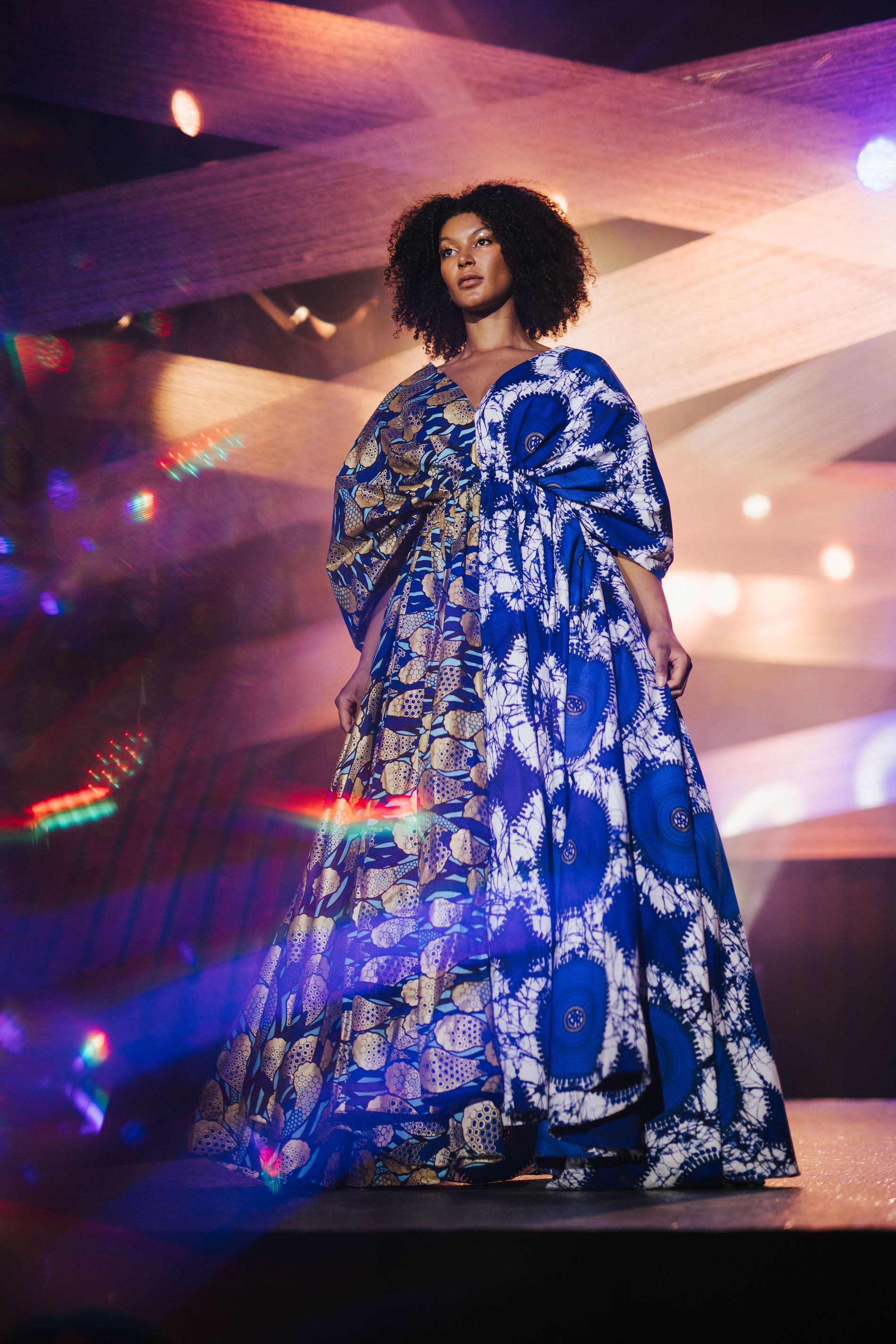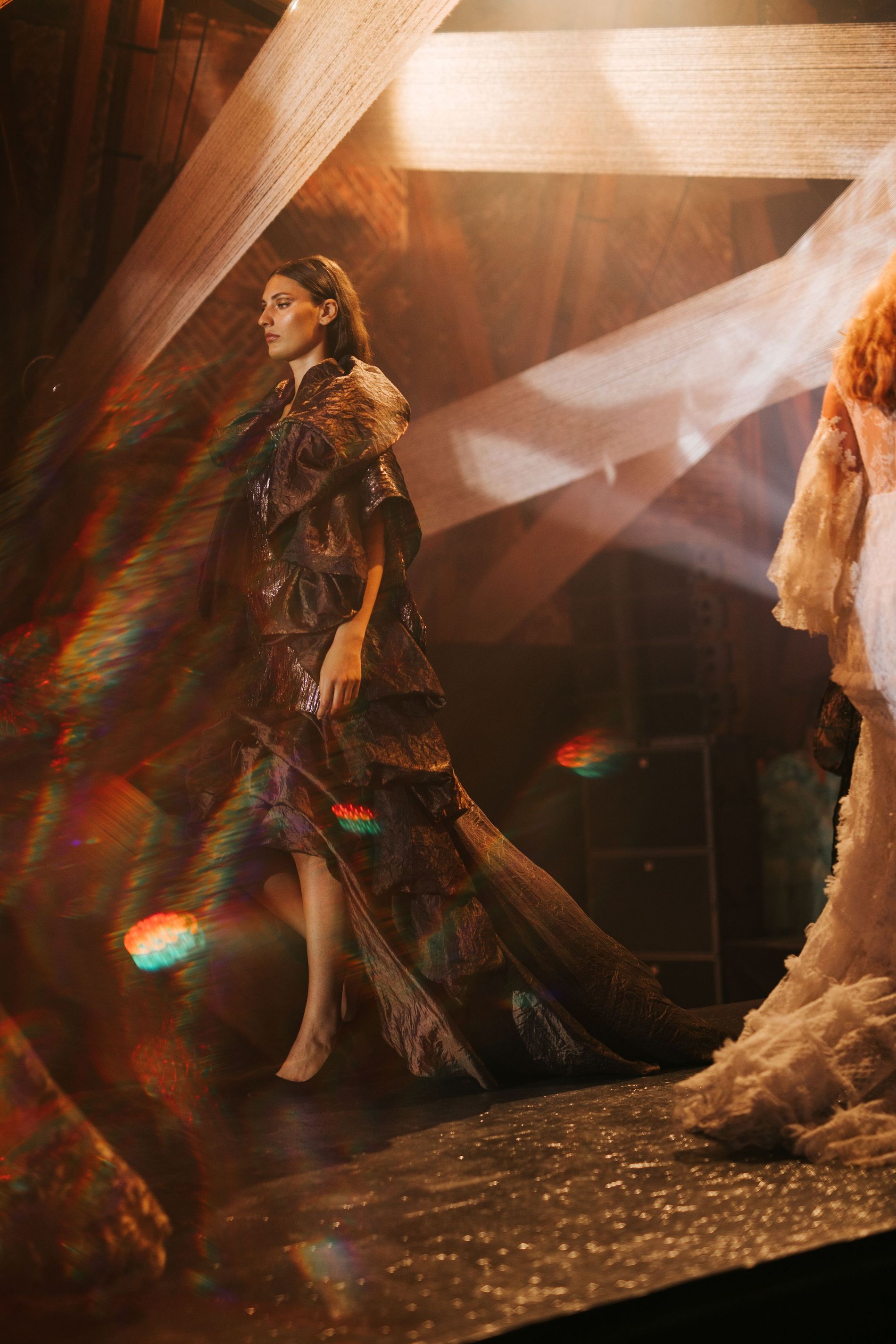 Now the activist designer takes to Oslo Freedom Forum to stage the next fashion show for her eponymous rental couture brand. Hosted in Høymagasinet, the show is part of the Human Rights Foundation's 'Wear Your Values' program. The program encourages difficult dialogues in the fashion industry, promoting transparency and human rights in global supply chains. All while bringing awareness to the stunning hidden social costs of the fashion industry.
Norwegian model and climate activist Ada Martini and Uyghurian models Sano Turdiev and Ayesha Erkin took centre stage, swathed in overblown 3D floral appliqués, sculpted folds and enticing prints, at the runway show dedicated to human rights. The soundtrack, created by renowned film music producer Eric Rosse, set the tone. Based on the harrowing testimony of an Uyghur woman, Gulbahar, the story has been rewritten as poetry by artist XOV and was performed by celebrated Swedish actress Sofia Karemyr.
"Through this journey," Xin says, referencing her work to shine a spotlight on injustices, "I have come to understand that change is not only possible but inevitable."