In fashion, the only thing folks love more than a debut is a comeback. The spring/summer '24 season's most anticipated premiere is undoubtedly that of Sabato de Sarno at Gucci, who will be unveiling his first collection for the house on Friday, September 22 in Milan. This weekend, by way of an Instagram post on his personal account, he teased his highly-awaited show with a face from the past
"Whatever happened to Daria?" Is a question you'll often hear amongst fashionphiles about the beloved model Daria Werbowy, who exploded into the scene in the aughts and retired just as swiftly in 2016. Now, de Sarno revealed Werbowy as the face of his first campaign as creative director of Gucci in an image photographed in Los Angeles by David Sims and styled by Alastair McKimm, marking Werbowy's return to modelling after seven years away.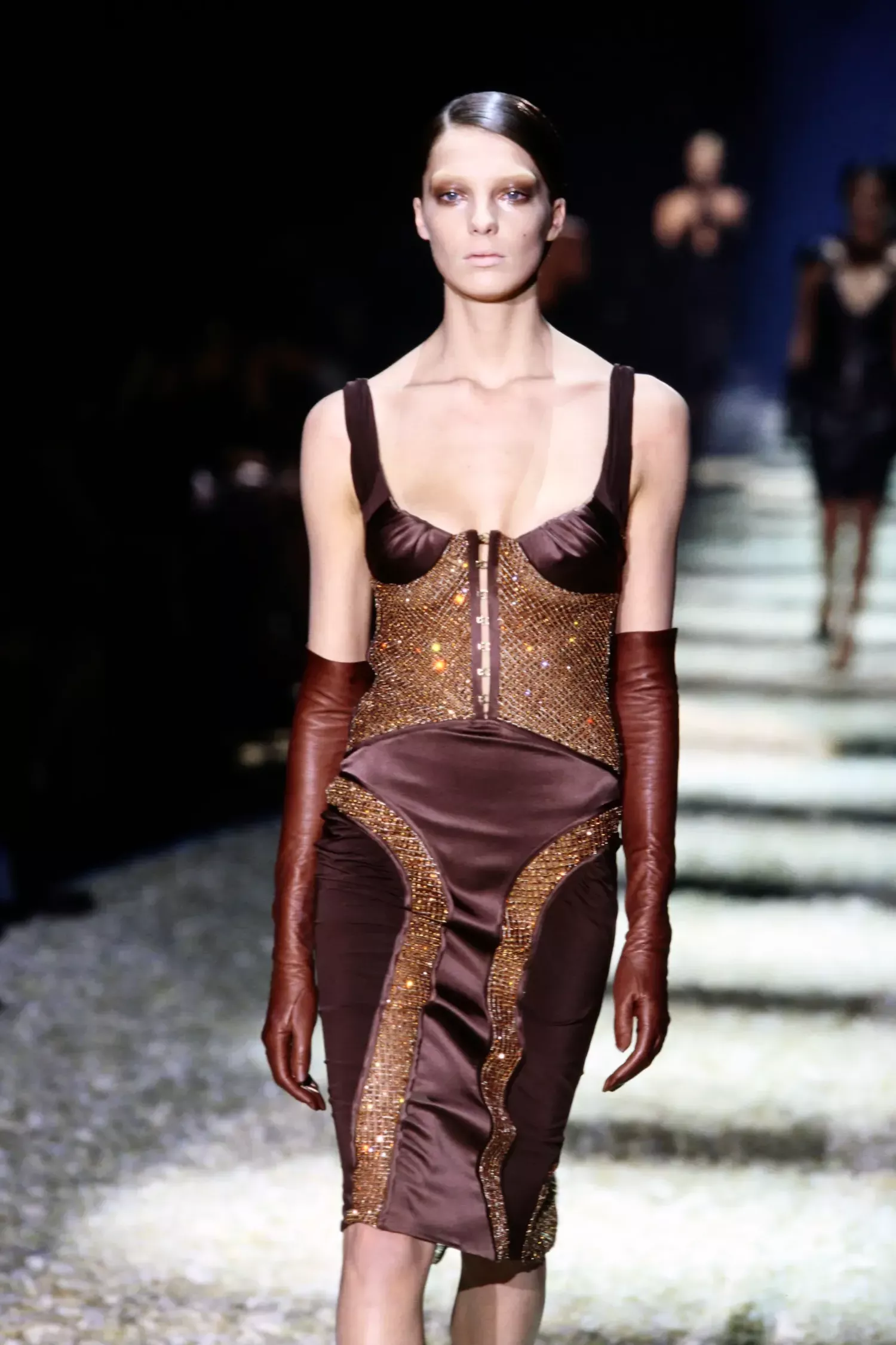 Daria Werbowy walking for Gucci, autumn/winter 2003. Photo: WWD/Getty Images
Fans will remember that Werbowy was also known as Phoebe Philo's muse (and doppelgänger), and rumours of the model's impending return have been pegged to Philo's own for months. The designer announced the launch of her eponymous line in 2021, and opened her website for registration last month as anticipation for her first collection, to be released this September, continues to rise. But before her Philo years, Werbowy dominated the runways and fronted several campaigns and magazine covers, her face becoming paradigmatic of an era in fashion.
The Canadian-Ukrainian model, as de Sarno writes in his Instagram post, debuted in 2003 (for the autumn/winter 2003 season). That was De Sarno's first season in the business, too, as he began his career at Prada as an assistant. "Daria, we started together in this business in 2003, and here you are with me at the beginning of this new adventure," he wrote. True Werbowy believers will also remember that her first major campaign was Prada's for the autumn/winter 2003 season, photographed by Steven Meisel. Another thing fashion fanatics love? A decades-sprawling designer-model love story.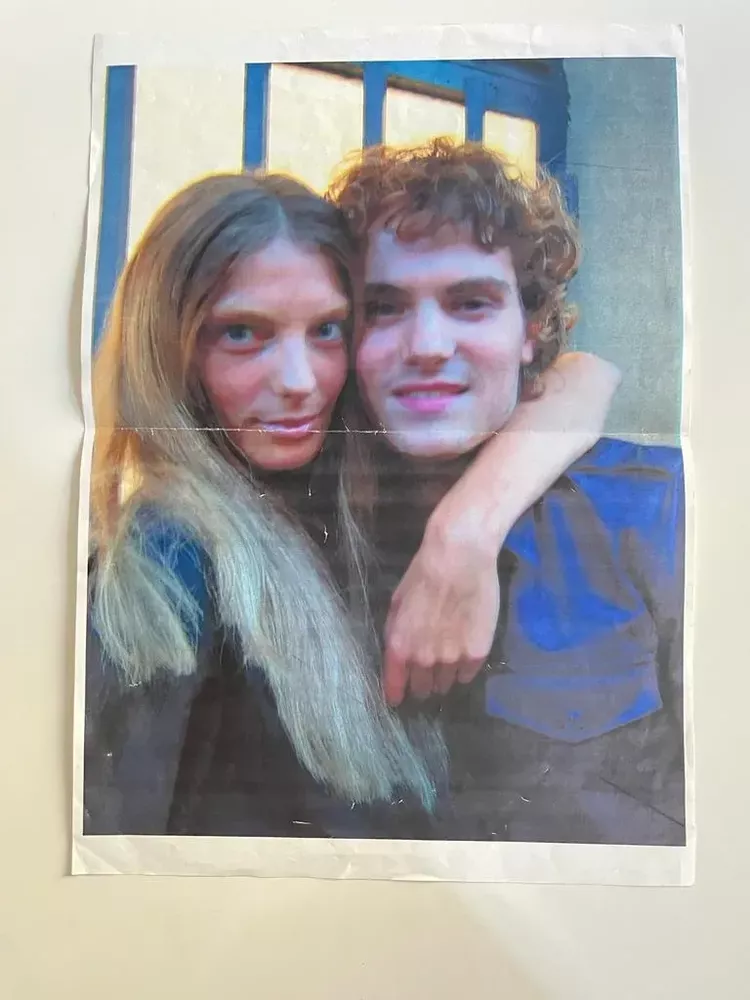 "Daria, we started together in this business in 2003, and here you are with me at the beginning of this new adventure," wrote de Sarno on Instagram. Here, both pictured in 2003. . Photo: Courtesy of Sabato de Sarno / Gucci
While the photo itself is labelled as "High Jewellery" and offers little about de Sarno's upcoming collection – literally, Werbowy is pictured poolside in nothing other than a black bikini bottom and a sculptural golden earring – the vibe it sets is promising. Between Sims's glossy and recognisably modern photographic style, Daria Werbowy's face, and the bare sensuality of the product pictured, it's a whiplash-inducing flashback to the aughts. Will de Sarno usher us out of this Y2K redux era and straight into a reimagination of the aughts? Tune back in September to find out.
Originally published on British Vogue.