"We've always worked with icons in pop culture and Shawn is the indisputable icon of this genre and of today," the eminent designer says
American designer Tommy Hilfiger and singer-songwriter Shawn Mendes have joined forces to create a collection inspired by classic preppy hero pieces. In particular they looked towards the early '90s, with a focus on retro silhouettes and fit, and have modernised these Tommy Hilfiger icons with sustainable fabrics and innovations.
"Modern prep is timeless, and cyclical," Tommy Hilfiger explains to British Vogue. "So it comes back around. We're proud that it's at the core of our brand, but we always look to refresh it and reinvent it, to make it new and exciting. And for us, it's important to work with cultural pioneers who can bring a distinct perspective to all of these pieces. Otherwise classics can be very boring. We have to figure out ways to make them exciting and fresh. We've always worked with icons in pop culture and Shawn is the indisputable icon of this genre and of today."
The '90s was the mood for the collection, with Mendes looking back at original archive pieces. "My mom was obsessed with Tommy Hilfiger, and I've just always worn it," he says on a Zoom call from a rainy Los Angeles. "So I think it was written in fate that we ended up working together. I was born in '98 and so the Tommy energy in the '90s is what I see if I go back and look at photos of my parents. The archive taught me about the shapes, the feeling, the colours and just the energy that was coming off the clothes at that time. It also felt very aligned with how I feel about fashion right now." It is the relaxed, throw-on feeling of clothes in this era that really appeals to Mendes: "I think that's why the '90s is so exciting because it feels bold and carefree."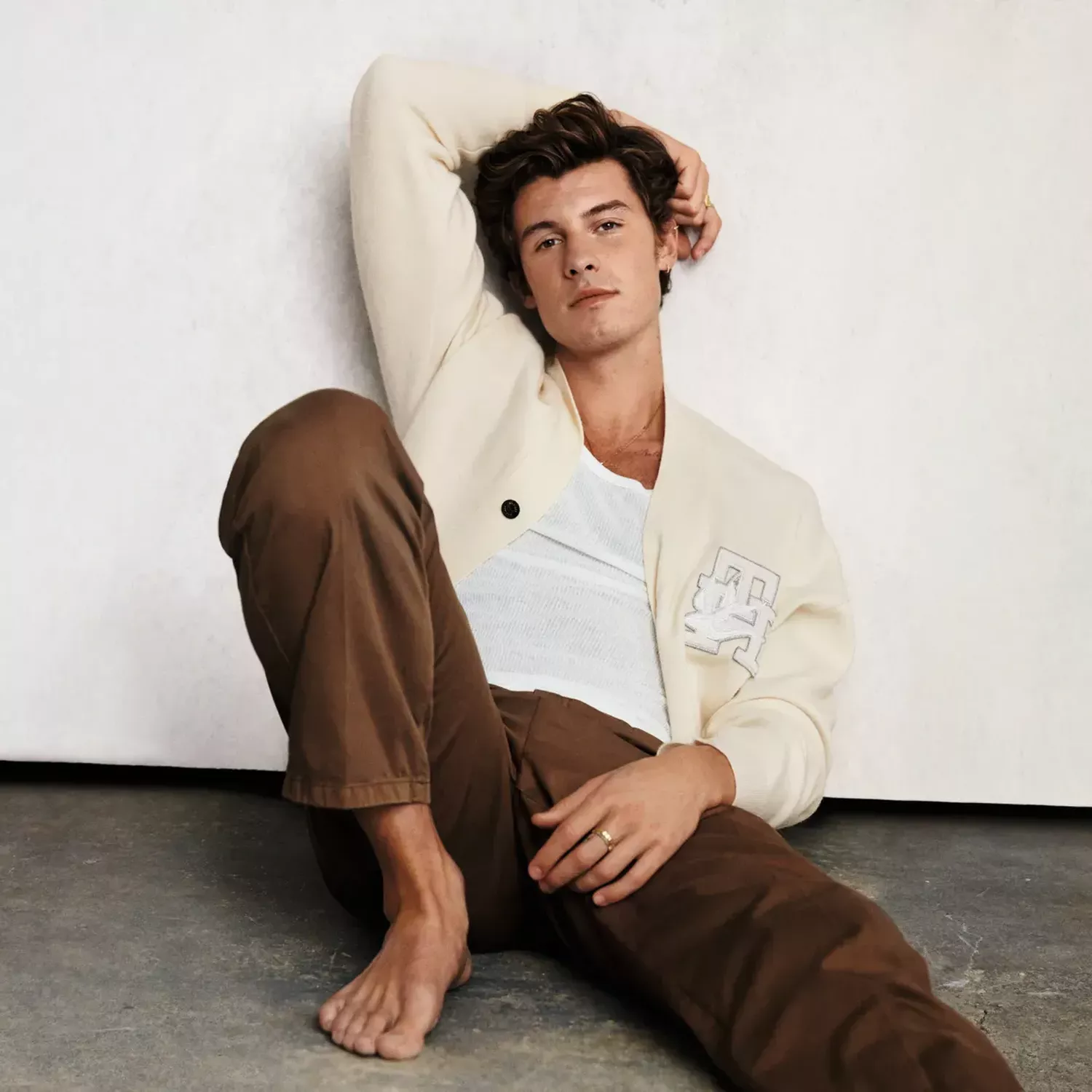 The Shawn Mendes X Tommy Hilfiger collaboration is inspired by the '90s.
They took inspiration from the '90s, but looked to modernise these classics too, and one way they did this was through fit. "I think shape is really important and the shapes are not exactly the way they were in the '90s," explains Hilfiger. "They were inspired by the '90s. But I also think detail is important. And I think that if you look at the interior of some of these pieces, you'll see that the detail is there and it's very well thought out and there for a reason."
Specific design details in this collaboration include interior waistbands and linings in the jackets with contrasts, and small embroideries, buttons and buttonholes that give the items personality. "Inside the small Tommy flag are my initials, and it's very, very cool and surreal," says Mendes of his own favourite detail.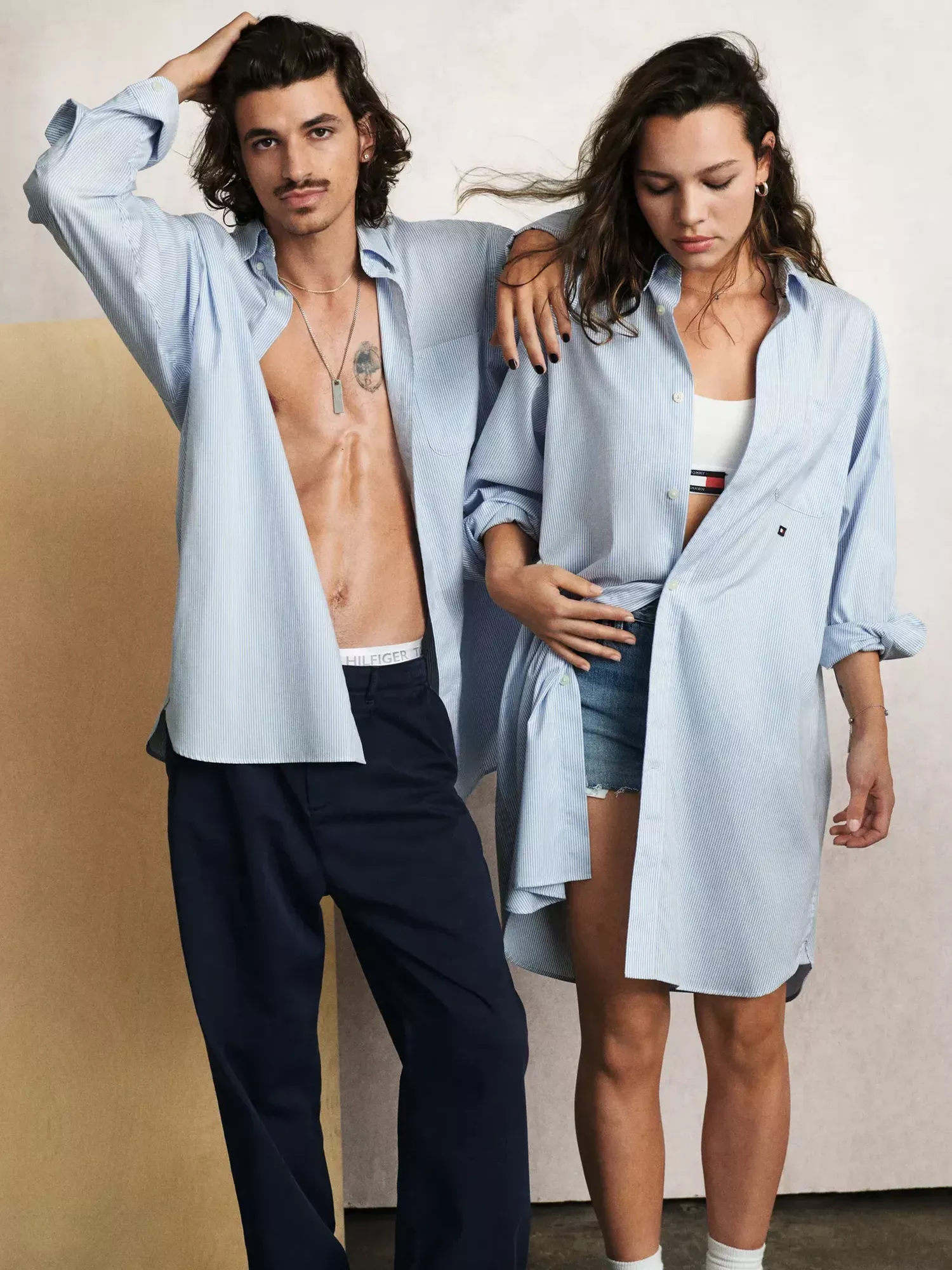 The collaboration features classic preppy hero pieces.
The campaign has a personal feeling as it includes people close and true to Mendes, including his younger sister Aaliyah Mendes and his close friend Jon Vinyl. "That's the coolest thing I've ever gotten to do, actually, truly," Mendes says about being on set with his sister. "My heart, like seeing her on set and watching her kind of own it. And she just looked incredible. The campaign feels like a sense of home, especially after the last couple of years where I've been searching for a sense of stability and a foundation. For Tommy to be accepting of the idea of having my friends and family in the videos was really amazing and I can't thank Tommy enough for that." Like any older brother, he was inevitably told he needed to give her some space on set, as Mendes explains: "I remember I showed up on set and I was shaking, because I was so nervous for my sister. I was like 'How are you feeling? Is everything okay?' And she goes, 'You need to leave. You're stressing me.'"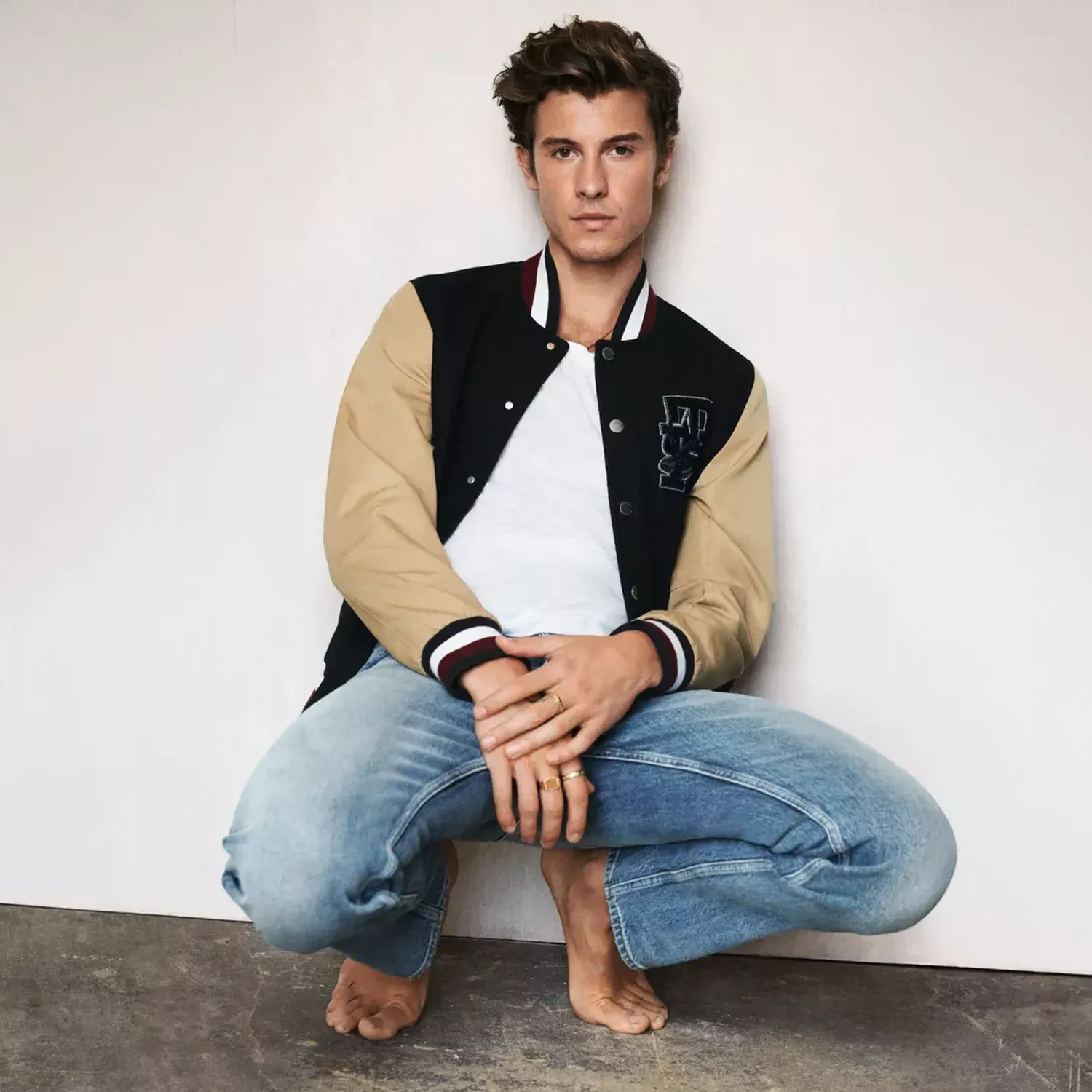 The Varsity jacket in the collection has sleeves made from Econyl, regenerated nylon that is made from plastic waste.
Mendes is an advocate for sustainability and so it is always going to be an important part of any project he signs up to. "I think like there's very, very few brands and very, very few people who have been as influential for as long as Tommy Hilfiger has, and to have him take a stand and really deep dive into processes and figure out how to do things as sustainably as possible is just incredible." One technique that really impressed Mendes was the use of Recycrom, which is pigment powders made from clothing and manufacturing waste.
The 28-piece collection also found ways to be more circular and to create new fibres out of recycled textiles, instead of relying on virgin resources. The collection uses Circulose, a fibre that is made from recycled textile waste. Stand-out items include a stars and stripes rugby shirt which is made from a recycled and organic cotton blend and a varsity jacket which has sleeves made from Econyl, regenerated nylon that is made from plastic waste including fishing nets.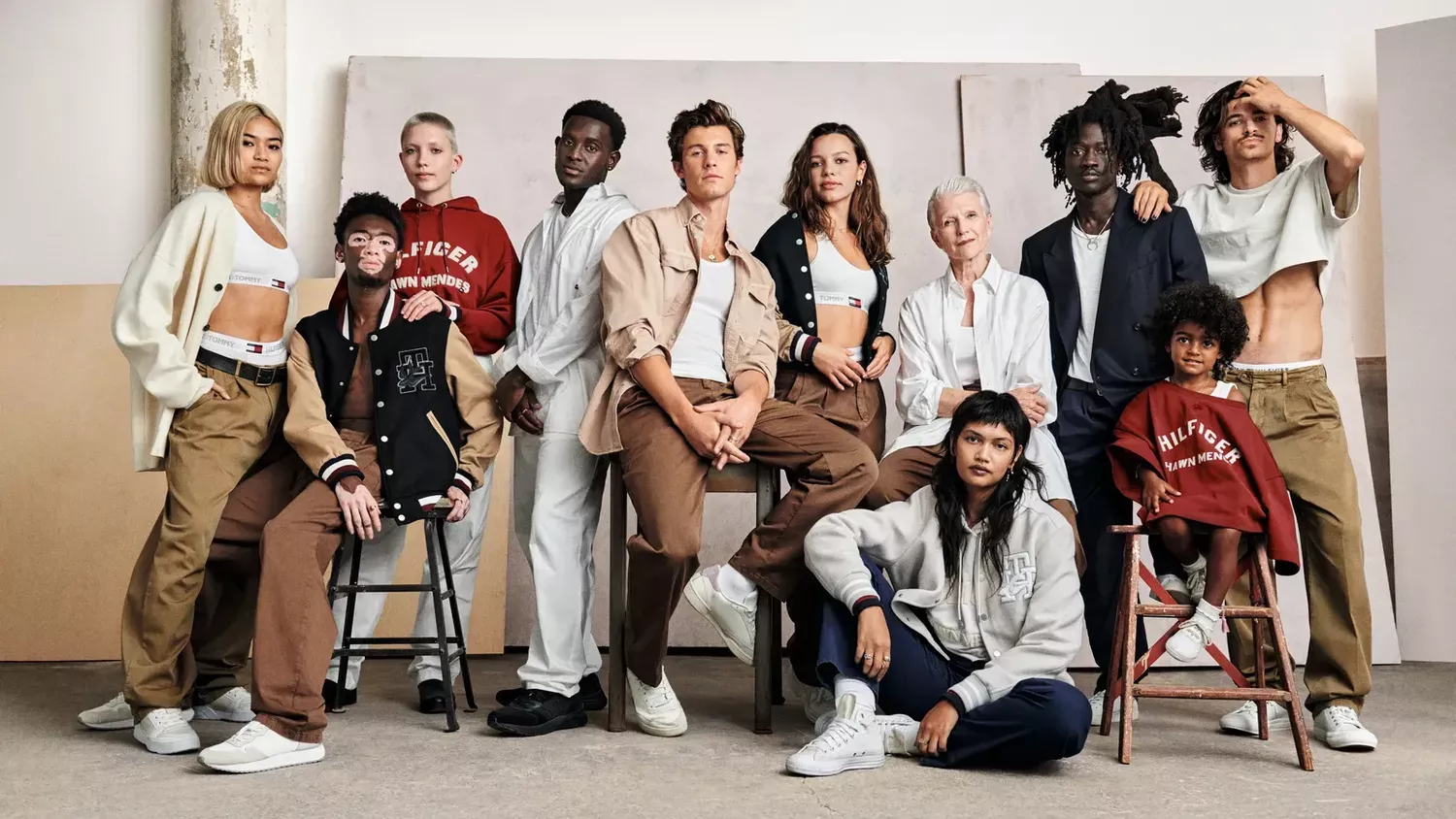 The campaign unites Mendes's family, as well as advocates for sustainability and next-generation creatives. It includes his sister Aaliyah Mendes, artist, singer-songwriter and close friend Jon Vinyl, record producer Mike Sabath, multidimensional artist Ahmad Cissé, author and model Maye Musk, designer Czarina Kwong, champion for change Deprise Lons, and models Yvesmark Chery and Anita Jane Pathammavong.
The Shawn Mendes X Tommy Hilfiger collection launches on Wednesday 13 March.
Originally published on British Vogue.