Vogue Scandinavia's editor-in-chief Martina Bonnier has boots on the ground as Tommy Hilfiger makes a grand return to New York Fashion Week. Here's everything you need to know
Since launching his namesake brand in 1985, Thomas Jacob "Tommy" Hilfiger has become globally renowned as a pioneer of quintessentially American fashion, fusing collegiate cool with street style smarts. This playful approach to fashion – which has come to be a distinctive hallmark for Hilfiger as a designer – could be seen in his very first collection: a collection filled with high-quality ensembles made for the off-duty yuppies of the day. It saw time-honoured classics like the button-down, chinos, and (of course) the polo shirt with updated fits and details.
Two years after officially founding his eponymous label, Hilfiger signalled his arrival to the world by spelling out his name in 10ft-high letters over New York's Times Square. Now, he returns to the city that never sleeps after a three-year runway hiatus with an experiential event unveiling the latest see now, buy now autumn/winter 2022 collection.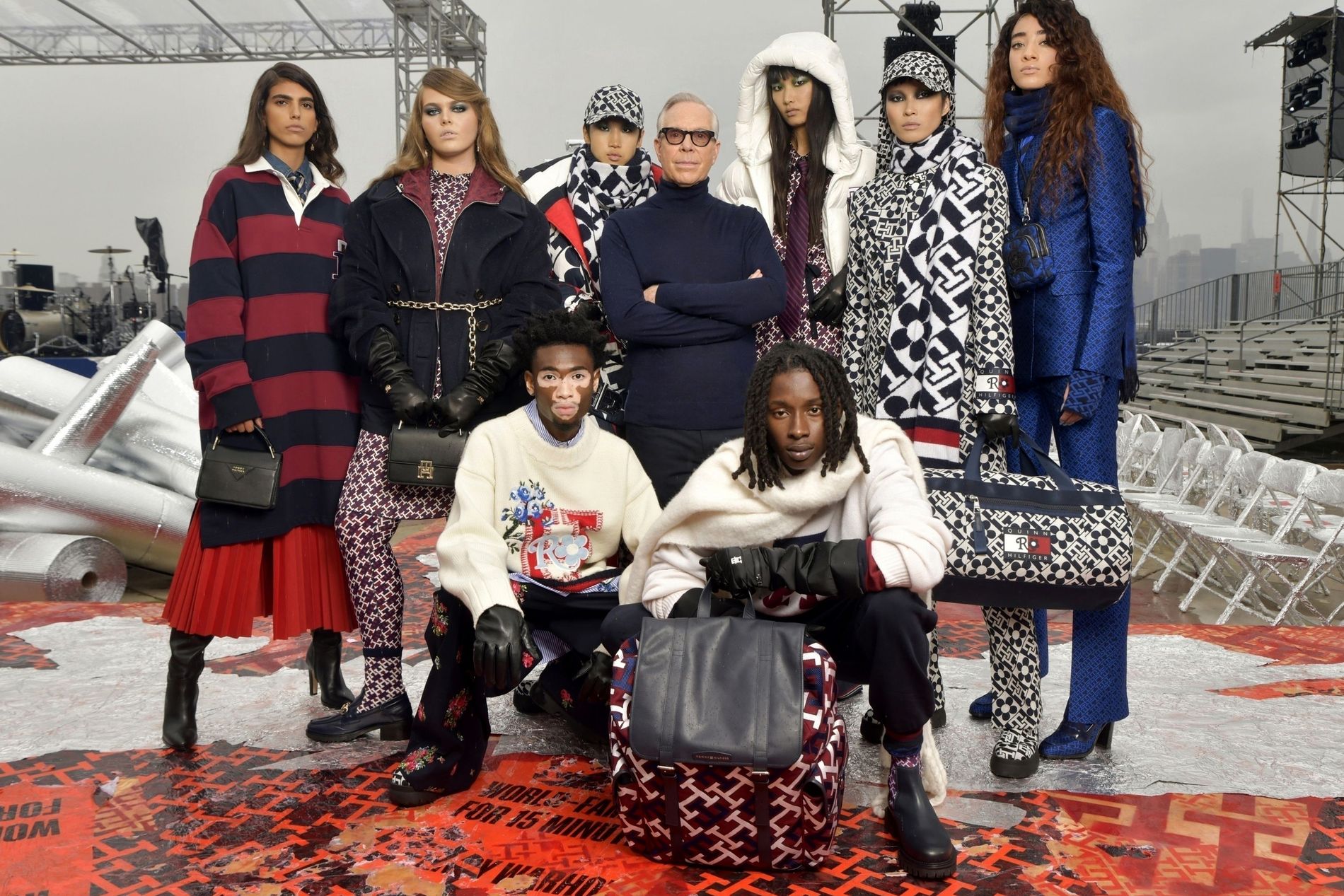 "It feels like coming home," the designer told Vogue Scandinavia's Martina Bonnier ahead of the show. "This is where it all started." The designer's bold, unapologetic branding broke the mould when he launched – an emblematic approach instantly recognisable in the nautical flag logo and TH initials. Now, the designer has set out to revamp his monogram yet again to herald a new era of logomania. Created in partnership with British illustrator and graphic designer Fergus Purcell, it displays an interlocking T and H of different sizes, bringing a fresh take to the brand's preppy sensibility. Hilfiger said of the new logo, "we've always been very logocentric. I think identifying the brand is very important." Used throughout the collection, printed in stark black and white or colourful concoctions, seen in patches or embroidered, the TH made its mark on the lineup.
Showing in-season, Tommy Hilfiger was one of the first brands to originate the see now, buy now runway. "Young people don't want to wait six months to wear something," Hilfiger says of the concept. "To me, it is antiquated. It's an old idea." According to Hilfiger, the success of his collections come down to the curation process. "They're highly edited," he says, "so that we don't have any duplication." As such, the designer doesn't hesitate to point out certain favourites from the lineup to Bonnier in the brand's showroom. He lists off the varsity jackets, the reversible sweaters, and the tartan styled with feminine florals. In fact, the whole collection has an air of surprise to it.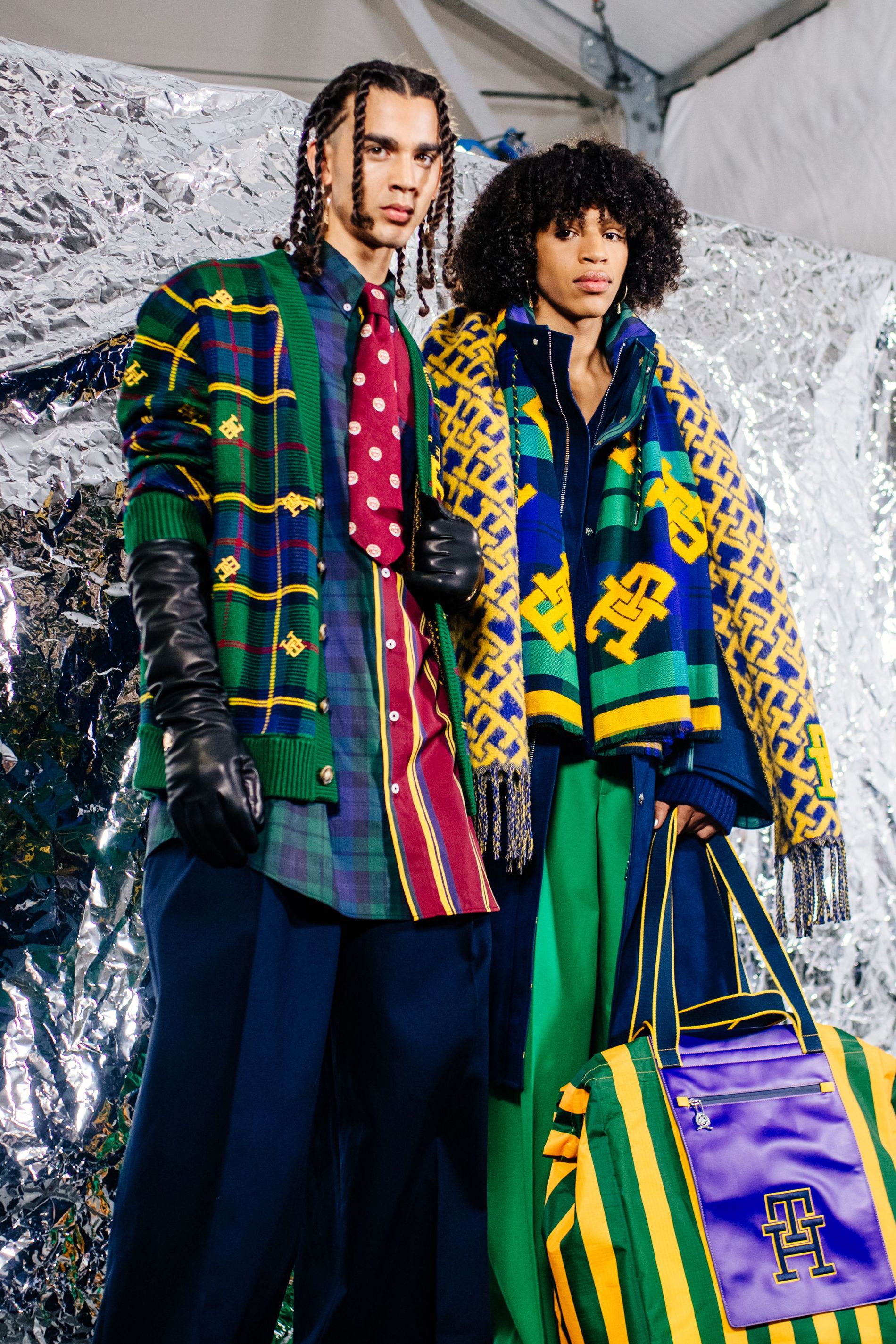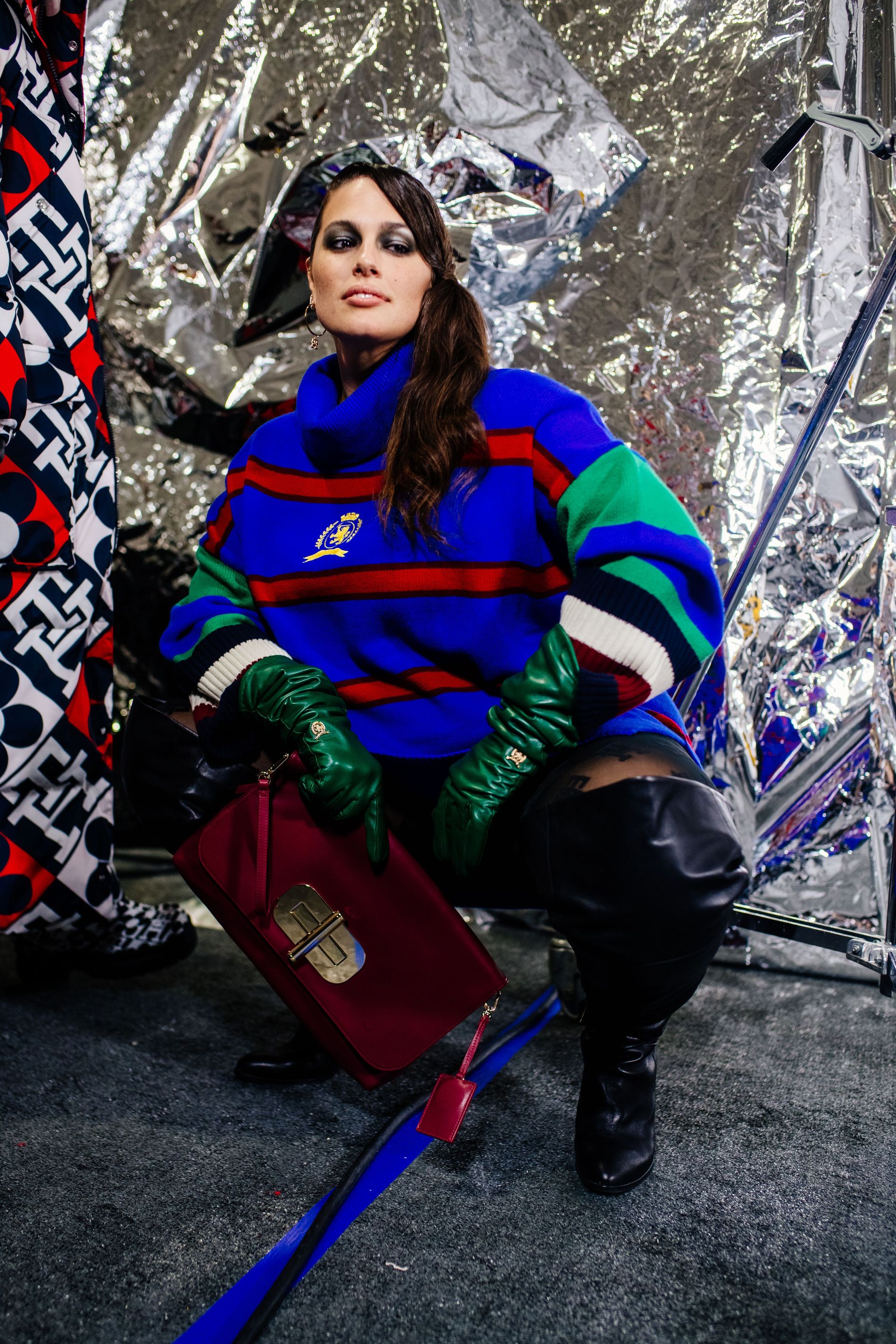 Celebrating his classics, Hilfiger has brought back other iconic pieces from the past. Such as the Michael Jackson sweater, created for the artist in 1995 by the designer featuring one big H printed on the front. "He wore it on the cover of Vogue that year," he says. Now it comes in the all-over TH monogram. "You have to stay relevant," Hilfiger says. "Many of our customers were not born in the 90s when we first dropped some of this. So now we're bringing it back, but in a new way."
On a runway smattered with a sudden rainfall, models sported these reinvented Hilfiger staples. Rugby sweaters were made extra, extra large, with crisp white collars and wide stripes. A bright yellow tennis skirt was paired with a green tartan cardigan and striped tie. Preppy maximalism permeated the collection, with monogrammed deniers and matchy-matchy three-piece suits – not to mention a half-zip fuzzy sweatshirt with an air of Princess Di á la the 80s.
Concurrently with the catwalk, Tommy Hilfiger shows the new collection in the metaverse collaborating with Roblox. "We're calling the show 'phygital'," Hilfiger explains. "but it's really 'fashiontainment', fashion and entertainment featuring characters in a very diverse, inclusive way." But even when adopting to a new digital fashion era, Tommy Hilfiger still finds his grounding in history and his referential process. "I think the beauty of some creative minds is that they're able to take the old with the new," Hilfiger muses. "So we're saying that we're colliding the classics with the new to light up the future. And that, to us, is our motto, and we like to live by that."
See the full collection below: