Discover Vogue Scandinavia's dispatch with all of the latest sartorial news, launches and releases to keep on your radar this September
All products featured on Vogue are independently selected by our editors. However, when you buy something through our retail links, we may earn an affiliate commission.
Our latest squeeze? Loewe's soft and squishy 'Squeeze' bag
Loewe's usual repertoire of bags are beloved for their meticulously geometric and angular shapes. But a new addition to the luxe accessory family – first seen toted by models on the house's fall/winter '23 runway – takes a softer, squishier silhouette: the aptly-named 'Squeeze' bag. With ruched detailing and a donut chain, the 'Squeeze' is made from supply, butter leathery with evidence of Loewe's eccentric artistry throughout. It's unlined for a lightweight feel, while the innovative ruching can be worn over the shoulder or cross-body.
The 'Squeeze' is available now in both small and medium sizes, rendered in discerning hues of chalk, chocolate, oak and olive – as well as the classic black and seaside blue shades. Look out for the Loewe logo stamped in subtle gold embossing at the base, and the swinging Anagram pebble adorning the end of the chain embellishment.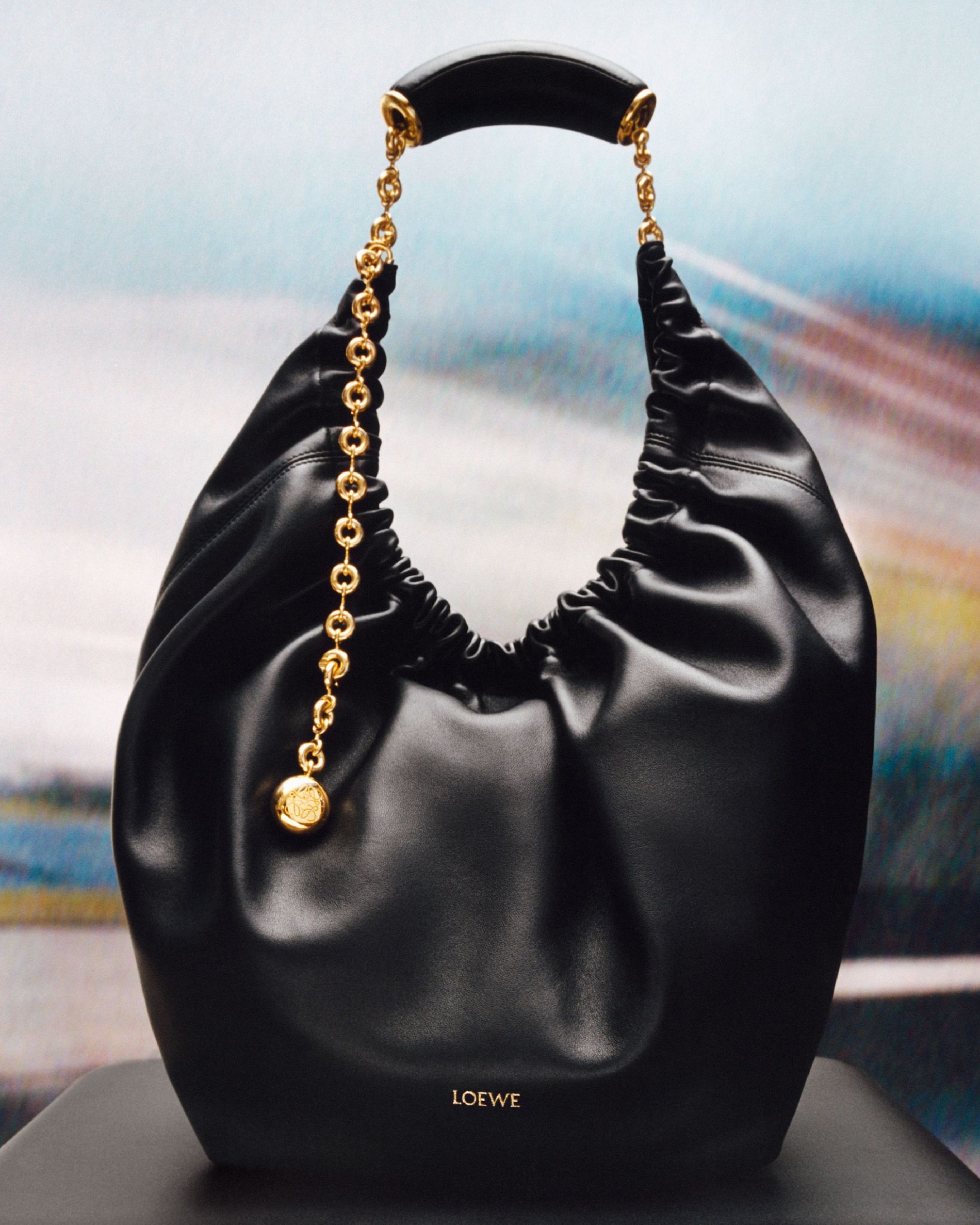 Zalando launches new storytelling hub with Charli XCX as its first cover star
Just when we thought Zalando's comprehensive fashion and lifestyle offering couldn't get any better, the platform has launched 'Stories': a new inspiration-first content hub that will house everything you could want to consume when it comes to style, trends products and bands – all connected to broader cultural perspective and ideas.
Created in collaboration with Highsnobiety, 'Stories' – which sits within a dedicated section of the Zalando app – will be updated weekly with the latest conversations and fashion stories from a mix of established and emerging voices who are shaping the fashion world today. Kicking things off with a bang, the first 'cover star' of the platform is singer-songwriter Charli XCX, who also headlined the launch proceedings with a live performance hosted by Zalando in Berlin.
The September 'Guest Edit' stars of 'Stories' also include hair visionary Taiga Sato and floral ddesigner and founder of Studio Linné, Misha Todirașcu, experiencing first-hand what sparks and shapes their personal style and artistry.
'Stories' is now live on the Zalando website and app in Germany, Austria, Switzerland, France, Italy, Netherlands, Belgium, Denmark, Sweden, Spain and the United Kingdom.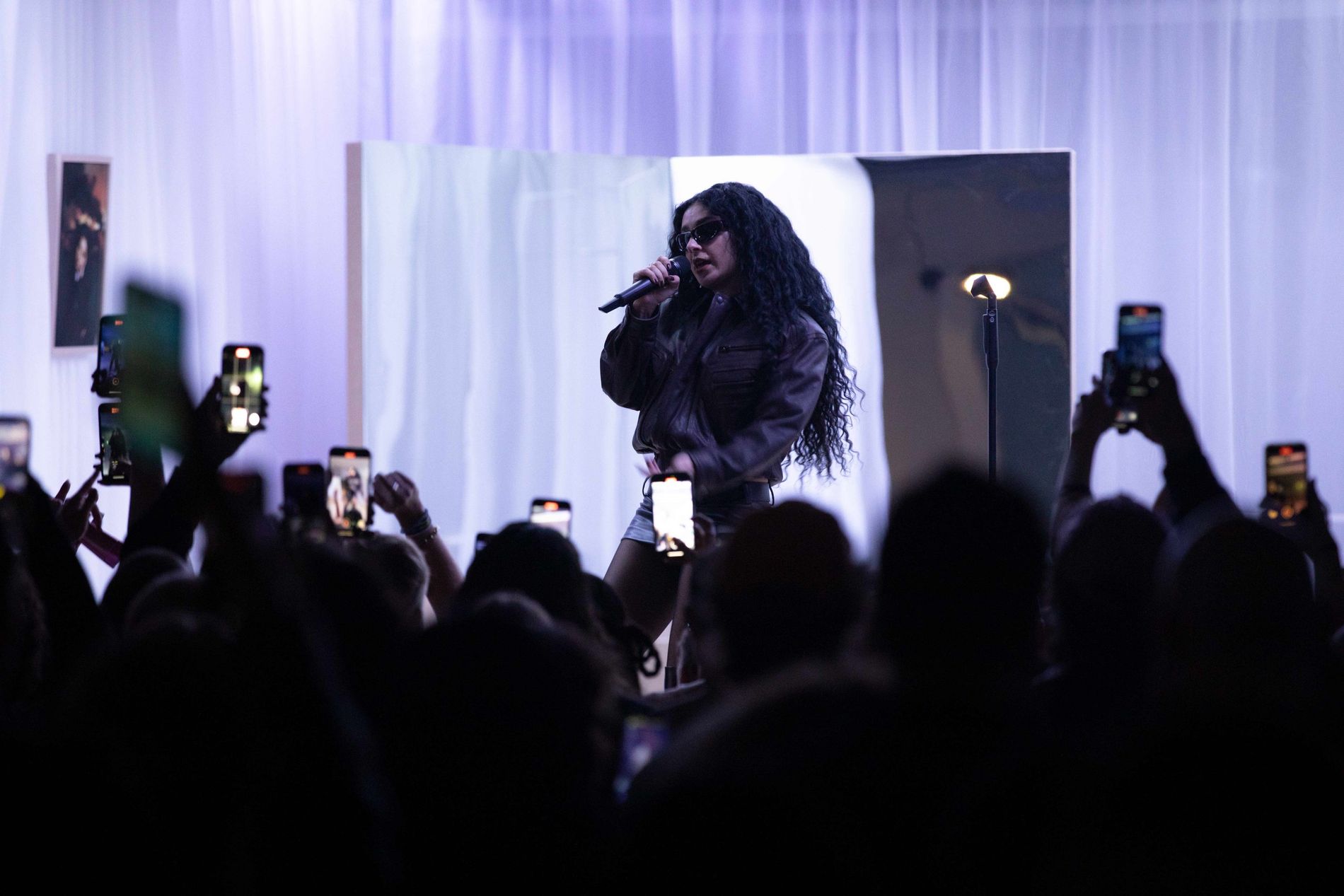 Charli XCX performs at Zalando's 'Stories' launch in Berlin.
Levi's elevates the classic Crocs clog with traditional Japanese stitching and dying
The reason Levi's has endured in the fashion sphere for 150 years? The iconic brand is both timeless and adept at keeping us on our toes. And Levi's latest venture has achieved the latter, as the brand teams up with global footwear brand Crocs on a collaborative capsule collection.
Unsurprisingly, denim is key to these iterations, encasing the panels of Crocs' classic All-Terrain Clog. But in an unexpected twist, traditional Japanese detailing takes centre stage – including Sashiko stitching and tie-dye prints inspired by the Shibori technique. Each pair also comes with three premium metal JibbitzTM charms, custom-made for the collaboration, and just like every pair of Levi's jeans, a Red Tab can be found on the wearer's right shoe along with Levi's button shanks on the heel strap.
"We were thrilled to work alongside the forward-thinking Crocs team on bringing together our two iconic brands for this innovative capsule collection," said Kenny Mitchell, chief marketing officer of the Levi's brand at Levi Strauss & Co. "Our brands are champions of bold self-expression and personal style. These shoes are for everyone, and we know they'll be treasured by fashion fans around the world."
The Levi's x Crocs collaboration launches on September 19th and will be available for purchase worldwide on Levi.com, the Levi's App, and select Levi's Stores. The collection will be also be available for purchase on Crocs.com and through select wholesale partners worldwide starting September 21st.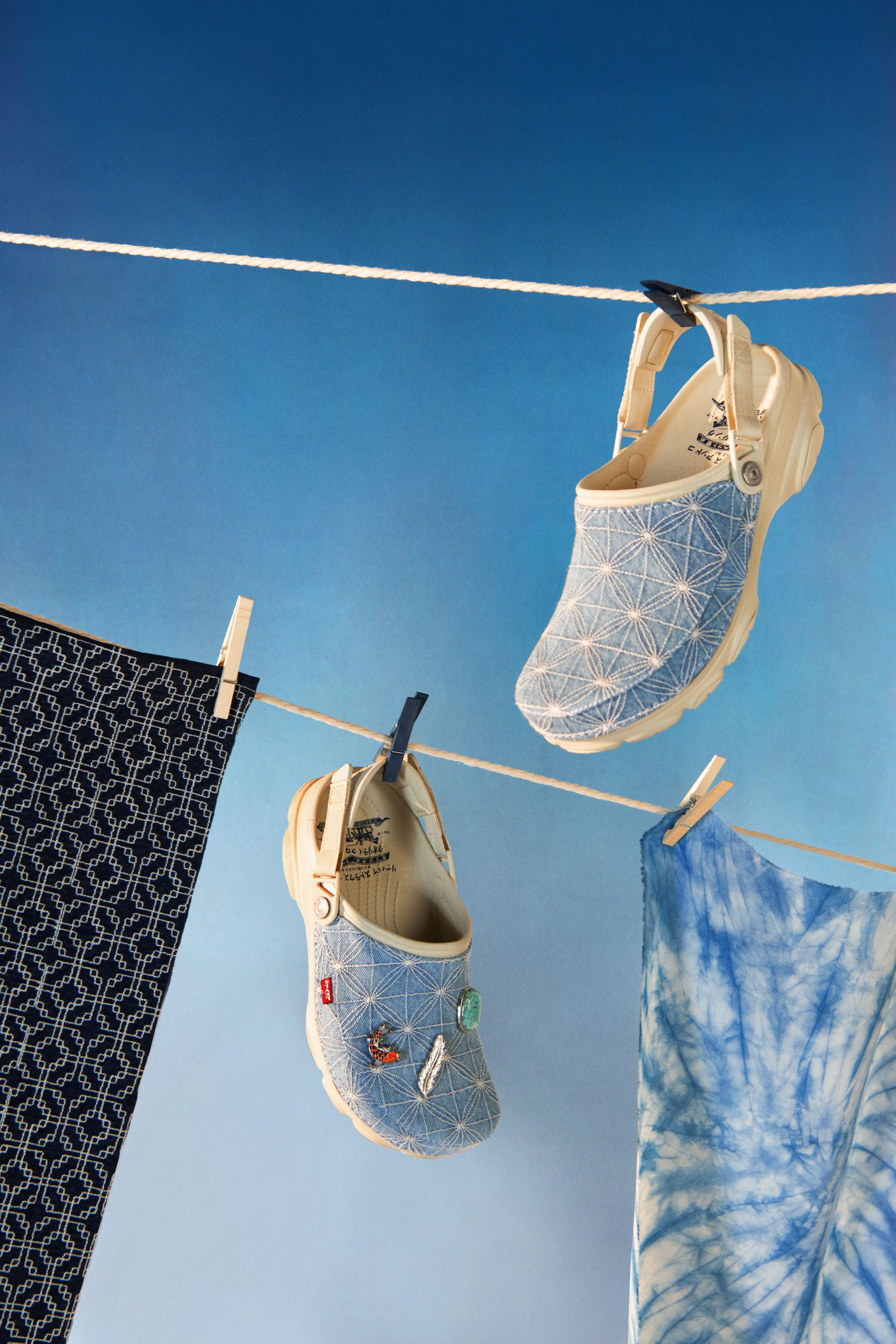 The Kate Moss collection from Anine Bing has finally landed
Speaking to Vogue Scandinavia for her feature in the June-July issue, Anine Bing described having Moss as the face of an upcoming brand campaign as the "ultimate career highlight" in the 10 years of running her namesake label.
I've met so many celebrities, so it's not like I get starstruck, but it was just such a dream come true. I was standing on set, looking over, just thinking '…this is Kate Moss! In my clothes!'" she says. "It was a real 'pinch me' moment." It's also something of a full circle moment, as Kate Moss has been plastered all over Bing's mood boards since day one and has influenced the designs that are so sought-out across the globe.
The fall/winter collection, which has launched today, is not only fronted by Moss (as shot by industry heavyweight Chris Colls) but is also brimming with the classic cornerstones of her iconic style: skinny denim, thigh high boots, and tweeds that reek of Moss' idiosyncratic rock'n'roll 'London look'.