"My generation can defeat cancer," says the iconic Swedish fashion designer and costume designer
The Cancer Foundation announced today that it's famed pink ribbon has this year been designed by fashion and costume designer Selam Fessahaye.
Fessahaye is known for her iconic and stunning creations made out of tulle, therefore, it came as no surprise that was the material she turned to for this year's ribbon.
One to do things a little differently, Fessahaye took a large piece of tulle and printed a motif of two hands all over it. The hands symbolise the importance of everyone's participation in the fight against cancer. From there, each of the ribbons were cut, meaning "each ribbon is unique, just as we all have our own story and our own past". She also designed a matching bracelet.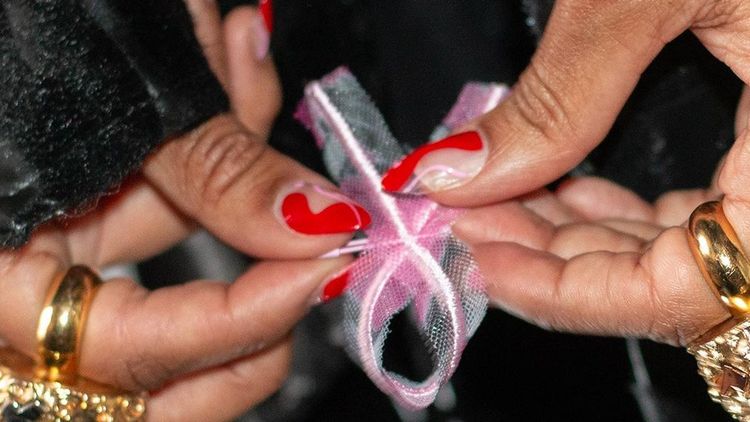 The ribbon. Photo: Nette Sandström/Cancerfonden
Ever the stylist, Fessahaye is about making the ribbon your own. "Since tulle is a see-through fabric that lets light shine through, the ribbon looks different depending on what you are wearing underneath, and how you choose to put on the ribbon," she explains.
The experience has been eye opening for the designer, who was blown away with how far research has come since the Cancer Foundation started 70 years ago.
"In the short time that the Cancer Foundation has existed, we have thus gone from two out of three not succeeding, to two out of three surviving," she explains. "We can look forward to a future where cancer does not necessarily mean serious illness or death. We can really make a big difference together. My generation can be part of defeating cancer."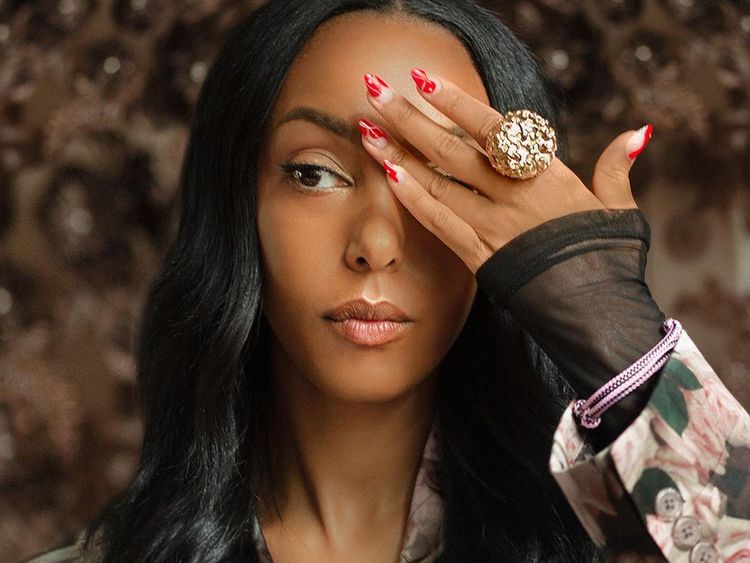 The bracelet. Photo: @cancerfonden
The Uppsala born, Stockholm-based stylist and designer is a previous recipient of Sweden's prestigious Guldknappen award and presented her first fashion week collection in Copenhagen this year. She's stylist to singer stylist Seinabo Sey, gaining global attention when her creations were worn by Queen B herself in Beyoncé's Black is King visual album.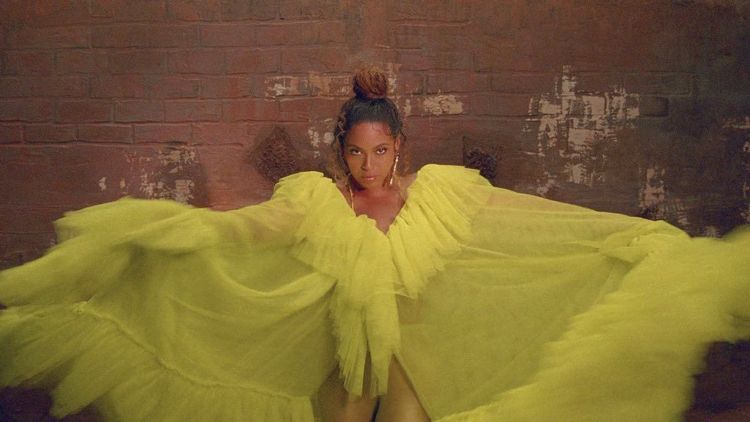 Beyoncé wearing one of Selam Fessahaye's dresses in the *Black is King* visual album. Photo: @zelamfezzahaye
Fessahaye will join an illustrious list of past pink ribbon creators including the likes of actress Alicia Vikander, designer Carin Rodebjer, jewelry designer Efva Attling, artists Helene and Elsa Billgren, and the architecture trio Claesson, Koivisto, Rune.
The Cancer Foundation's Pink Ribbon campaign runs throughout October with proceeds from the ribbons and bracelets going towards breast cancer research.