Created exclusively for Vogue Scandinavia, Finnish face yoga teacher Pia Airaskorpi guides us through a 5-minute daily workout that your face will thank you for
By now, you've probably heard about face yoga. With A-listers like Gwyneth Paltrow, Madonna and Meghan Markle swearing by the workout, and #faceyoga amassing over a whopping two billion views on TikTok, it's hardly surprising that this facial exercise is on everybody's lips right now.
"Compared to facial massage, for example, the difference to face yoga is the muscle activation," explains certified face yoga teacher and skincare specialist Pia Airaskorpi, who has worked in medical aesthetics for over 15 years. "While in facial massage your muscles are virtually inactive and relaxed, face yoga is all about activating them and using your hands to help in the exercises. This boosts muscle mass, speeds up blood circulation, and releases tension leaving your appearance energetic and toned." Doing the workouts also stimulates the production of collagen, elastin and hyaluronic acid, which are all key for a soft and dewy complexion. In other words, consider it a gentle yoga session for your face that sculpts, firms and plumps the skin.
"When you're doing face yoga exercises, it's meant to feel as if you were working out and putting those muscles to use," Airaskorpi says. Each pose typically focuses on one or a group of the 43 facial muscles at a time, meaning you can target whichever area of your face you would like to train. Take, for instance, the 'Speedy Boat', which helps achieve a more carved profile and defined jawline. Naturally, the more times a specific pose is repeated, the muscle's strength increases, and skin appears more tight and toned.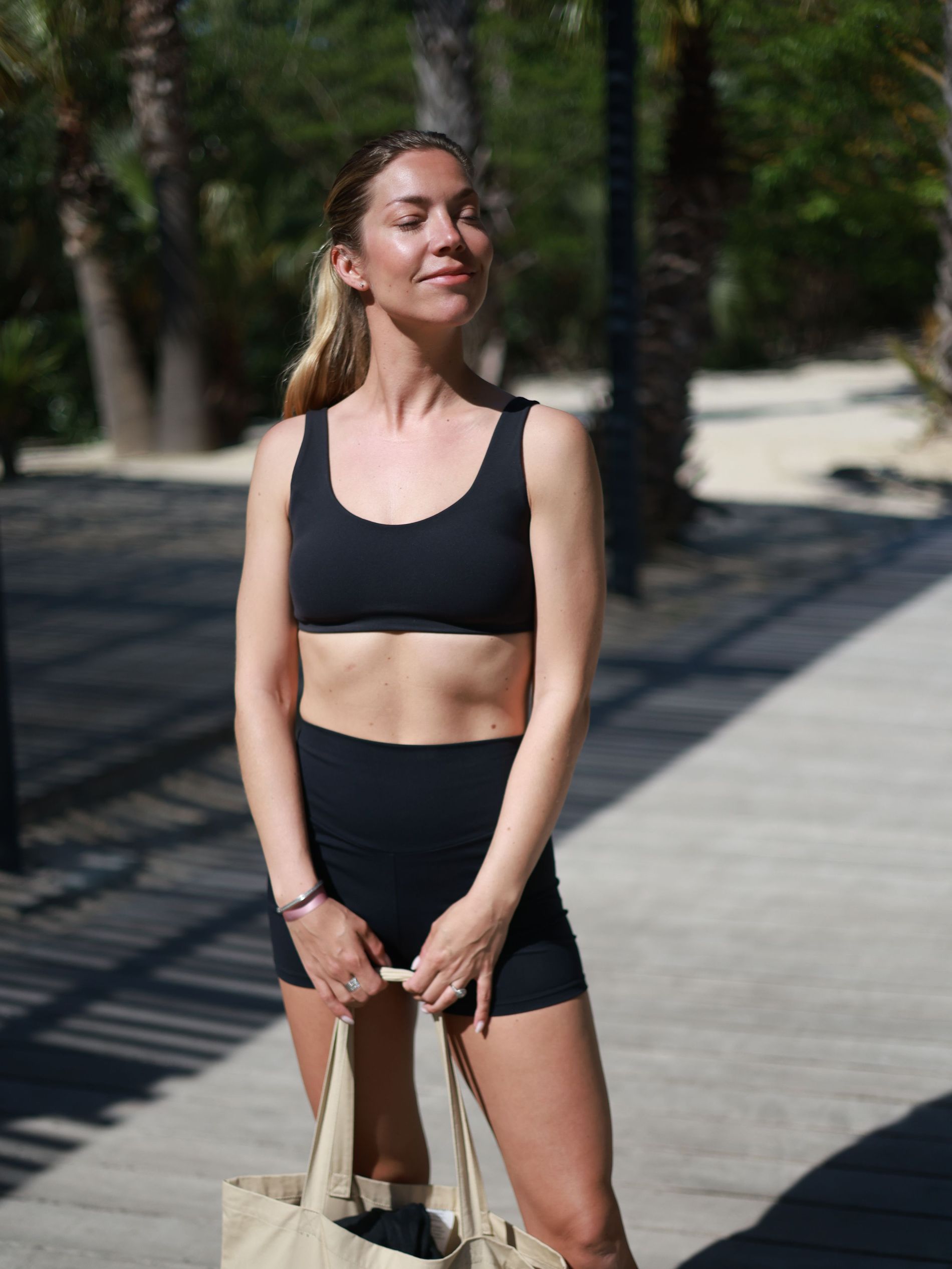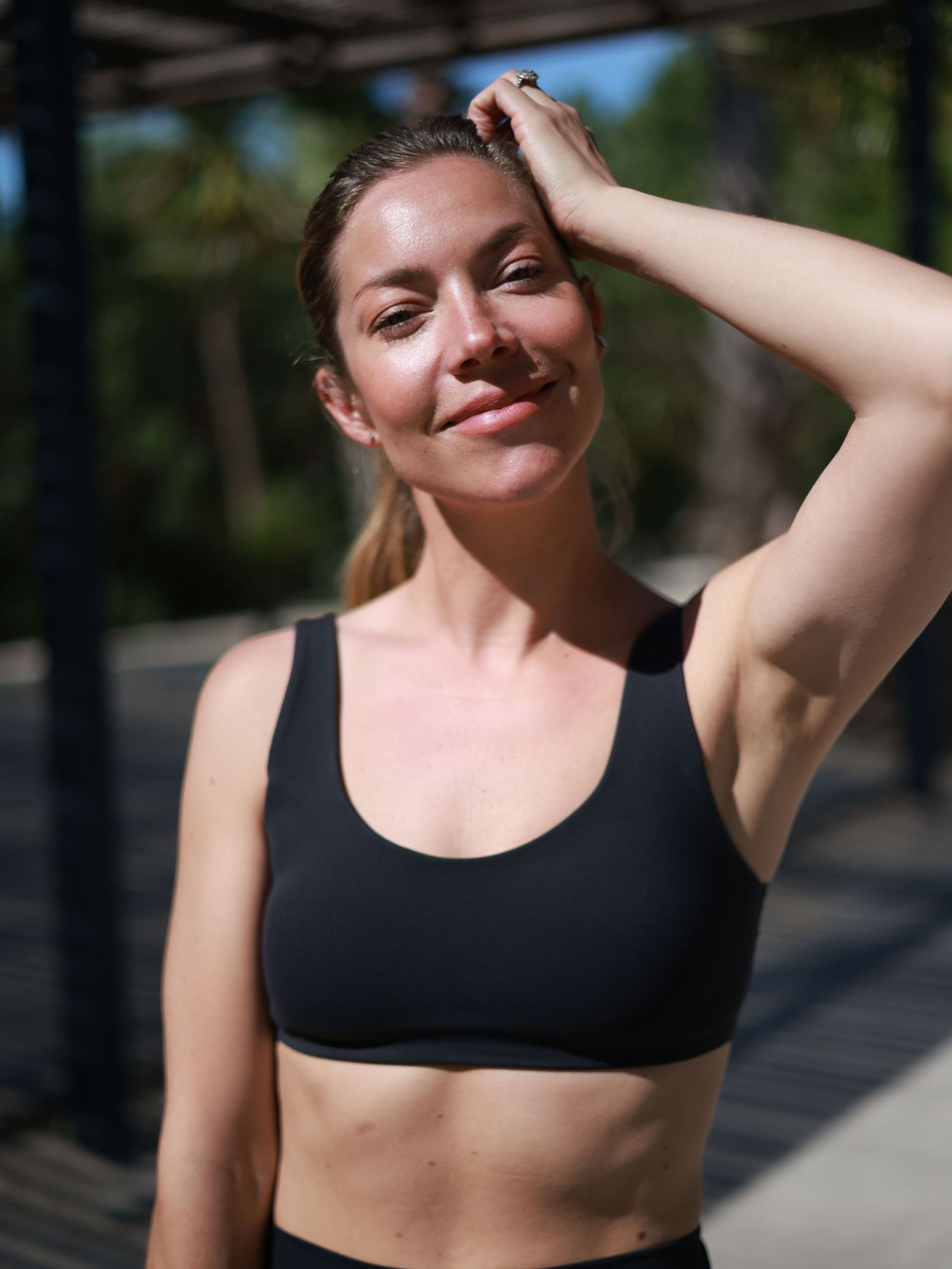 In addition to the various poses, Airaskorpi's approach includes stretching and massaging the muscles – the same as one would look after their body when training. Like with any other discipline, Airaskorpi recommends starting with the basics when it comes to face yoga. Beginning with a quick and easy everyday workout – like the one featured in this article – provides an excellent foundation for longer and more intricate sessions in the future. If you wish to venture to the more complex workouts, consulting a certified face yoga teacher is advisable, as they can create a tailor-made training program to match your skin and needs.
"Only a few minutes [of face yoga] daily is enough to bring results," Airaskorpi says. However, she quickly stresses the importance of sticking to your regime and completing a five-minute workout at least six times weekly. Integrating a face yoga session into your morning or evening beauty routine might be the best way to go about it while getting the most out of the workout. In the morning, the practice can help you get energised for the day, removing potential puffiness, while slipping in a brief session before bedtime can help your products penetrate the skin better and work their magic during the night when the skin is the most active.
And how long does one have to do the workouts before seeing results? "You can notice a slight difference already after one 5-minute session," Airaskorpi says. "It makes you feel great inside and out – even one workout can bring out that healthy glow and a more even skin tone. Plus, you will become more aware of your facial muscles and how to move them in a way that can help you reduce premature skin ageing." After a month or two of regular face yoga, more noticeable changes and long-term benefits, such as skin plumpness, the softening of fine lines and lifted features, come into the picture. "Consistency is key," Airaskorpi asserts.
Watch the step-by-step 'Vogue Your Face' tutorial by Pia Airaskorpi in full below:
Basic protocol:
Always move with intention, and be present for yourself
Wash or disinfect your hands before doing the exercises
Remove larger or heavier jewellery if they are in the way
Take off your glasses if practising any around-the-eye exercises
Take a position where you feel good: it can be either standing, sitting or lying down
Keep your shoulders relaxed
Remember to breathe calmly
No wrinkles should occur on your face during the exercises
If something feels unpleasant or too intense, stop immediately and keep a break
End the session by saying something nice to yourself
The 'Vogue Your Face' workout:
Target: Glowy skin, uplifted profile, radiant appearance, and energetic mind
Duration: Five-minute everyday routine
Scheduled: Morning or early evenings (two hours before bedtime)
Skincare products: You can use your favourite toner as a base and then apply a small amount of oil or serum so your skin is not too slippery. After the workouts, you can peel, enjoy a facial mask, or add day/night cream and SPF
1. Mid-face massage (15 sec):
Activate your skin and facial muscles. Use uplifting, quick, but gentle movements. Massage both sides.
2. Adios elevens (3 X 8 sec):
Smoothen your frown lines, and release tensions. Pull your eyebrows gently apart from each other and look up. Feel the stretch.
3. Frown line massage (15 sec): release the tension, speed up the circulation, and smoothen the lines. Use quick but gentle movements.
4. Binoculars(3 x 8 reps): boost the liquid flow around the eye area, reduce hollow under eyes by toning the muscles around the eyes, and minimise eye bags. Prevent your skin from wrinkling with your hands, and do pulsing movements by squinting your eyes.
5. Eye bag massage (15 sec): boost the liquid flow in the under-eye area, and minimise the eye bags.
6. Speedy Boat (3 X 8 reps): Lift your profile and define your jawline by toning your middle face muscles. Use your hands as weights. Bring resistance to the workout by pulling your face gently back with your hands. Imagine yourself saying: 'wow'.
7. Neck stretch (30 sec): Correct your posture by releasing the tension on your platysma (neck muscle). This will remind you to hold your chin up. It makes your neck long and prevents your mouth corners from pulling down.
8. Neck massage (15 sec): Reduce double chin, reduce saggy jawline. Activate the liquid flow under your chin and on your neck. Serious fat burner!