Swedish pastry chef Sara Aasum Hultberg shares a lussekatter recipe that gives the classic St Lucia treat a modern and decadent twist
Along with glögg and gingerbread, the key food of Scandinavia's St Lucia Day is lussekatter (or lussebullar), an S-shaped saffron bun dotted with raisins. The sweet treat is also a popular fika throughout the holiday season. Here, we enlisted Stockholm's renowned pastry chef and author Sara Aasum Hultberg for a fresh take on the classic recipe.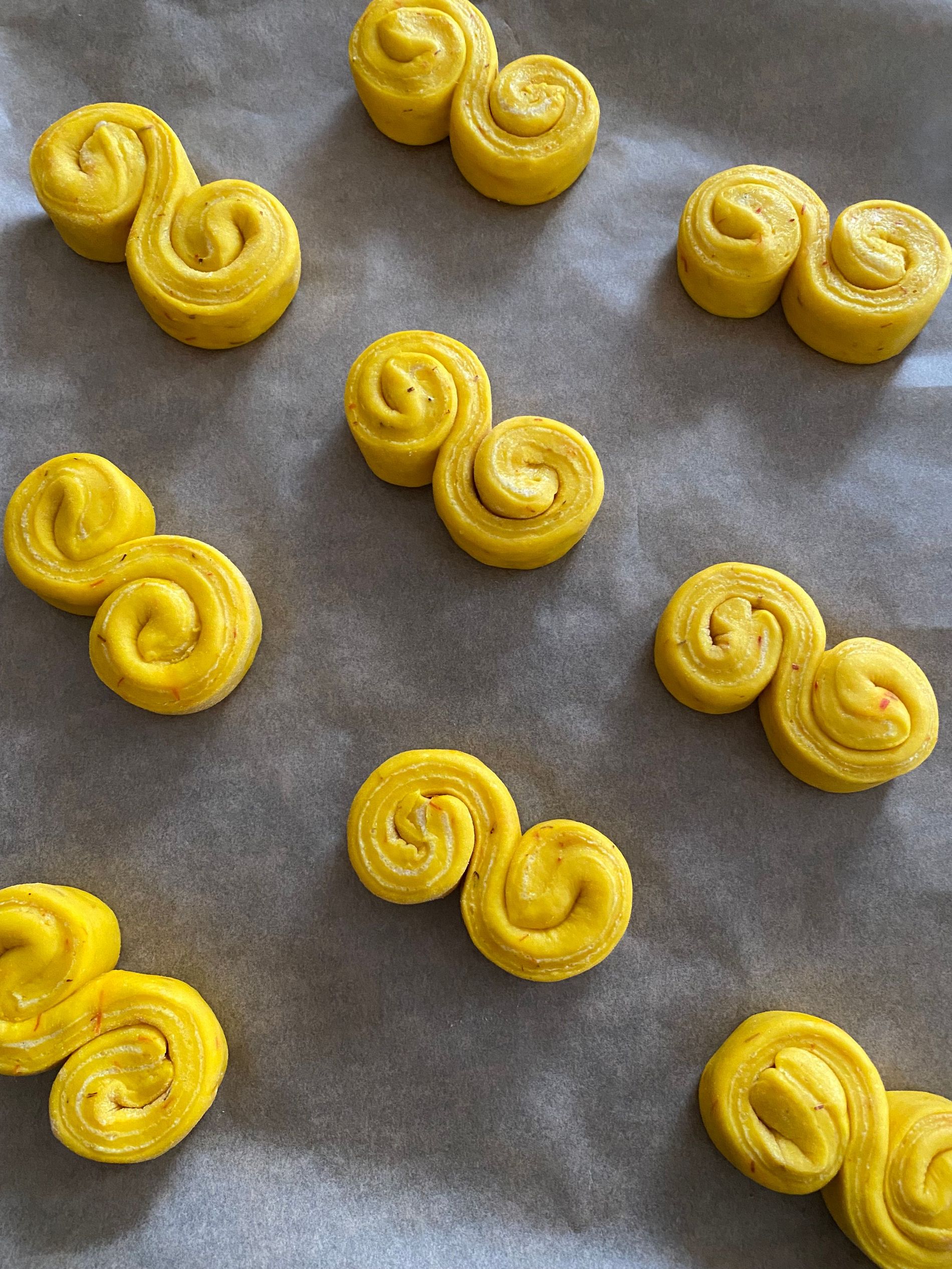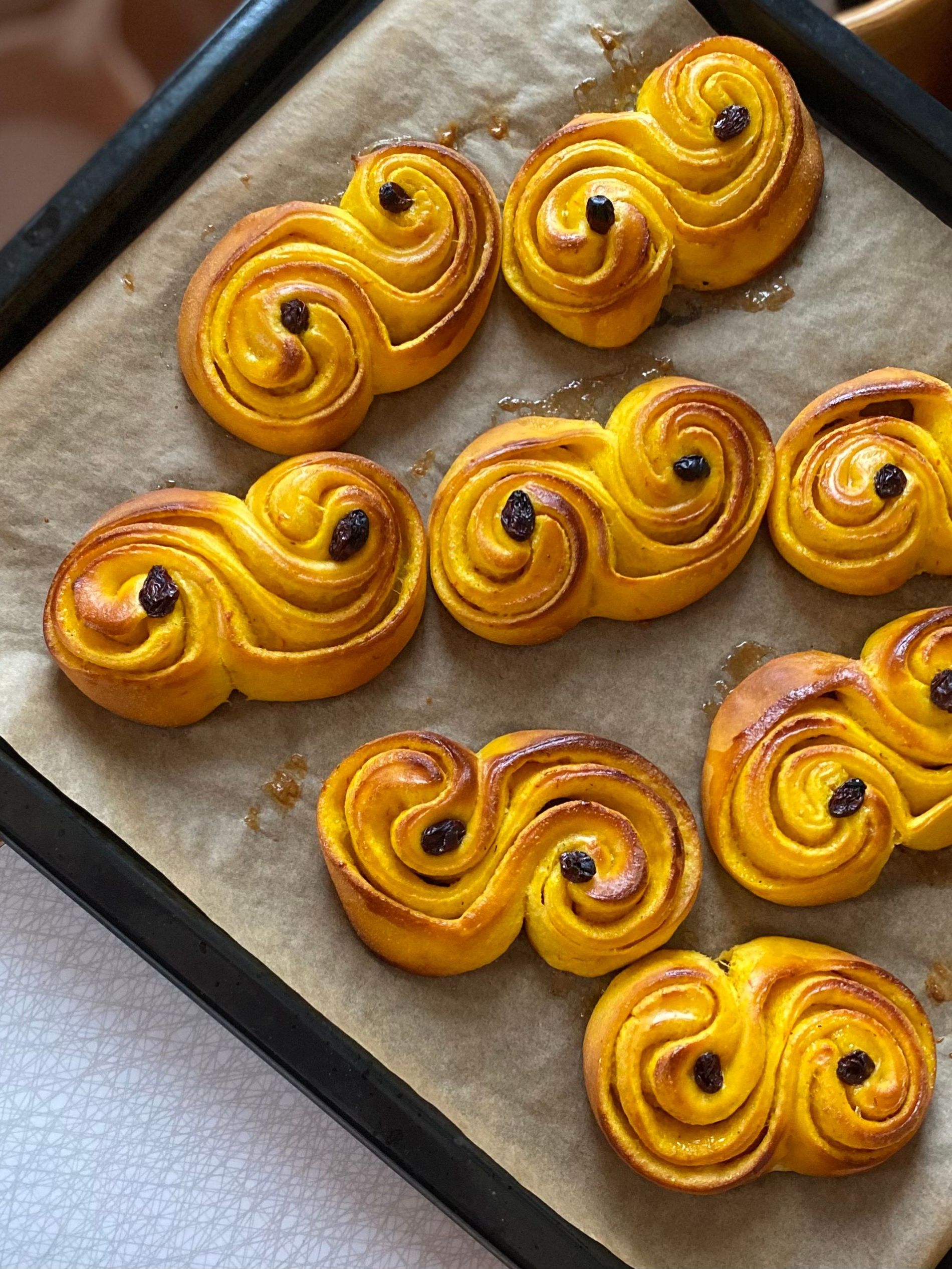 Ingredients
For the dough:
300ml water
1g saffron, powdered or whole
30g fresh yeast
600g all purpose flour
90g sugar
A pinch of salt
1 small egg
75g butter, softened
For the filling:
75g butter, softened
90g sugar
A pinch of salt
15g light syrup
10g vanilla sugar
1 egg, lightly beaten
50 raisins
50 ml water
50g butter
90g caster sugar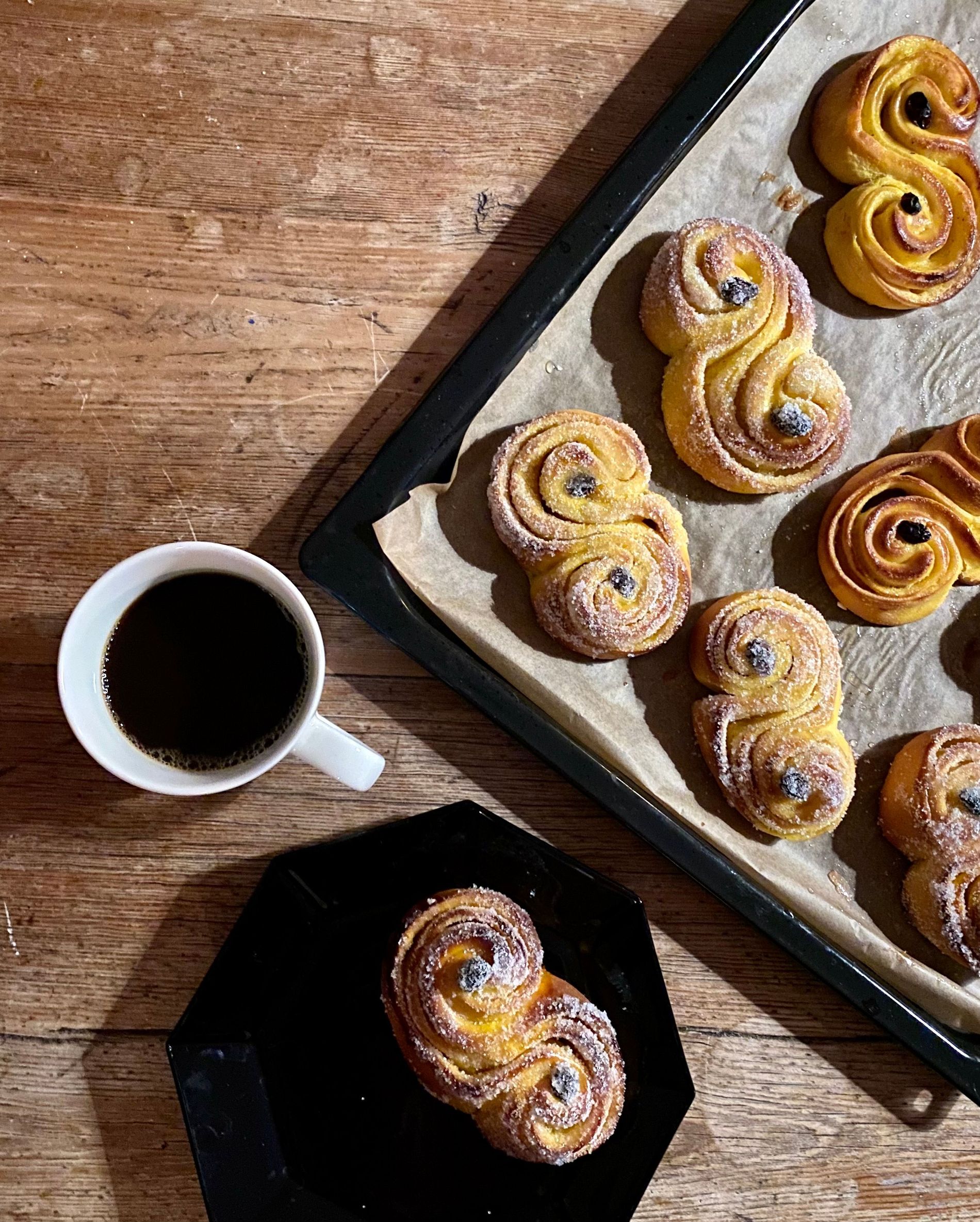 Photo: Sara Aasum Hultberg
Method
Mix water with saffron and yeast in a an electric mixer using a dough hook until mixed. Add all other dough ingredients and knead on medium to high speed for about 10 minutes. You want a dough that's rather soft. Put plastic wrap around and chill for about 1 hour.
Mix all ingredients for the filling until combined. Soak the raisins in water. Roll the dough out to about 40 x 40cm, spread the filling on the dough and fold it twice, it should be 3 layers of dough in total. Roll it out a bit more and cut in about 25 strips.
Roll them in to the middle from opposite sides, opposite directions and put on baking trays with parchment paper.
Let the dough rise under plastic or a kitchen towel until almost double in size, about 1-2 hours.
Brush the buns with egg and put 2 raisins in each bun.
Bake in 200 °C, for about 8- 10 minutes.
Melt the butter and brush the buns when cooled down. Dip them in caster sugar.