St Lucia's Day is one of the most special days in the calendar and as integral to Scandinavia as glögg and herring. Here's everything you need to know about the 400-year-old festival
One of the biggest celebrations in December (aside from Christmas) is St Lucia's Day – an annual celebration born from stories that were told about how Christianity came to Sweden.
Today in parts of Scandinavia, St Lucia's Day is as widely celebrated as midsummer and crayfish parties, with the annual celebration sweeping cities with atmosphere and joy. If you're lucky enough to be visiting Sweden, Denmark or parts of Finland in December, you're in for a treat.
Here's everything you need to know about St Lucia's Day...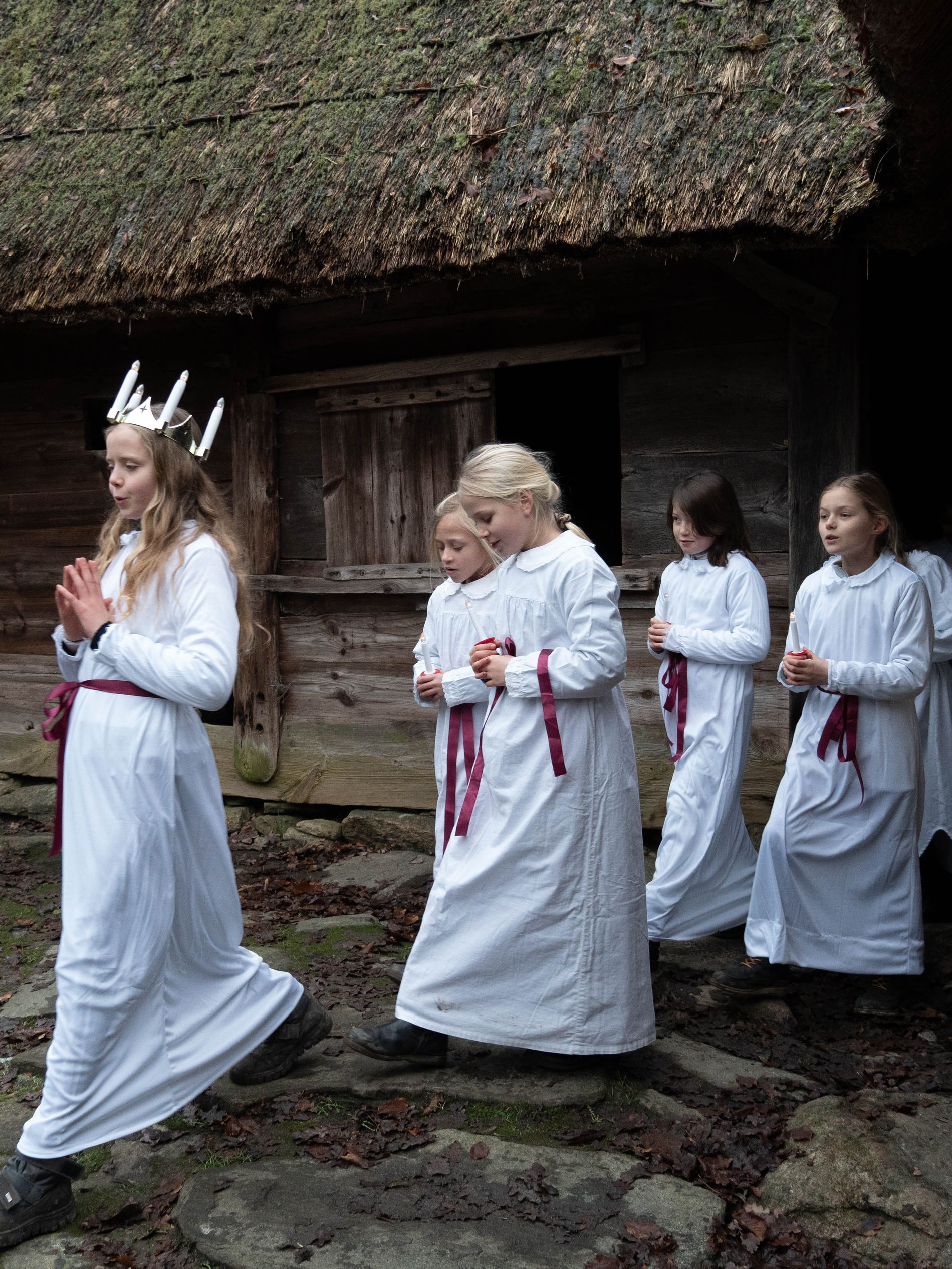 Photo: Brittany Overgaard
What is St Lucia's Day and how did it come about?
St Lucia's Day (or Sankta Lucia) commemorates St Lucia, a young Christian martyr who died for her faith. According to the legends, St Lucia would secretly bring food to the Christians hiding in Roman catacombs under the city. She would light her way with candles held in a wreath on her head so she could have both hands free to carry things.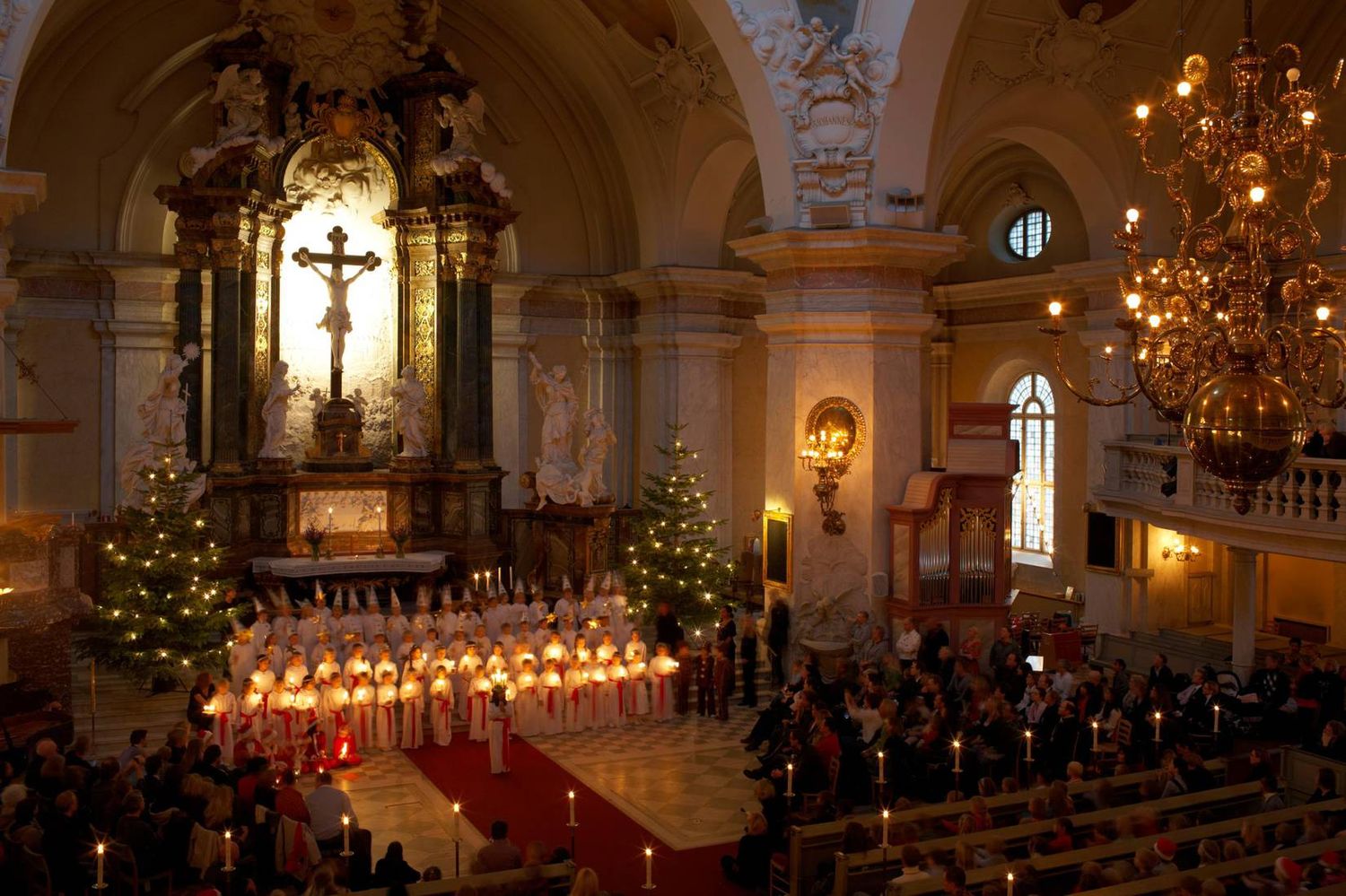 When is St Lucia's Day celebrated?
Aside from Christmas, St Lucia's Day is one of December's biggest celebrations in parts of the Nordics. It falls on December 13, which was the shortest day of the year, coinciding with the Winter Solstice in the old Julian calendar which was used at the time of the celebration's conception.
According to folklore, the long night in between was thought to be dangerous, with evil spirits plaguing the streets. This made staying awake important – something which was helped by eating, which is why feasting is so closely associated with the celebration today (more on that soon).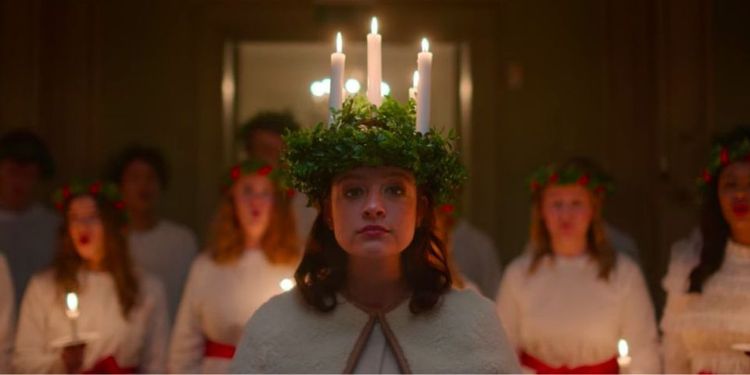 Netflix's hit show Young Royals featured a St Lucia scene in season one. Photo: Young Royals
How is St Lucia's Day celebrated?
On St Lucia's Day, you can expect to see churches, town halls, schools, offices and restaurants become a twinkling sea of candlelight.
The day is celebrated with a Lucia train (Luciatåg) procession in which a young girl elected to portray St Lucia leads the way wearing a white gown, with a red sash and crown of candles. She is trailed by Lucia handmaidens (tärnor), star boys (stjärngossar) and gingerbread men (pepparkaksgubbar) who all carry candles.
The tradition dates back to the original story of Lucia, who delivered food to the persecuted Christians, leading her way with candlelight.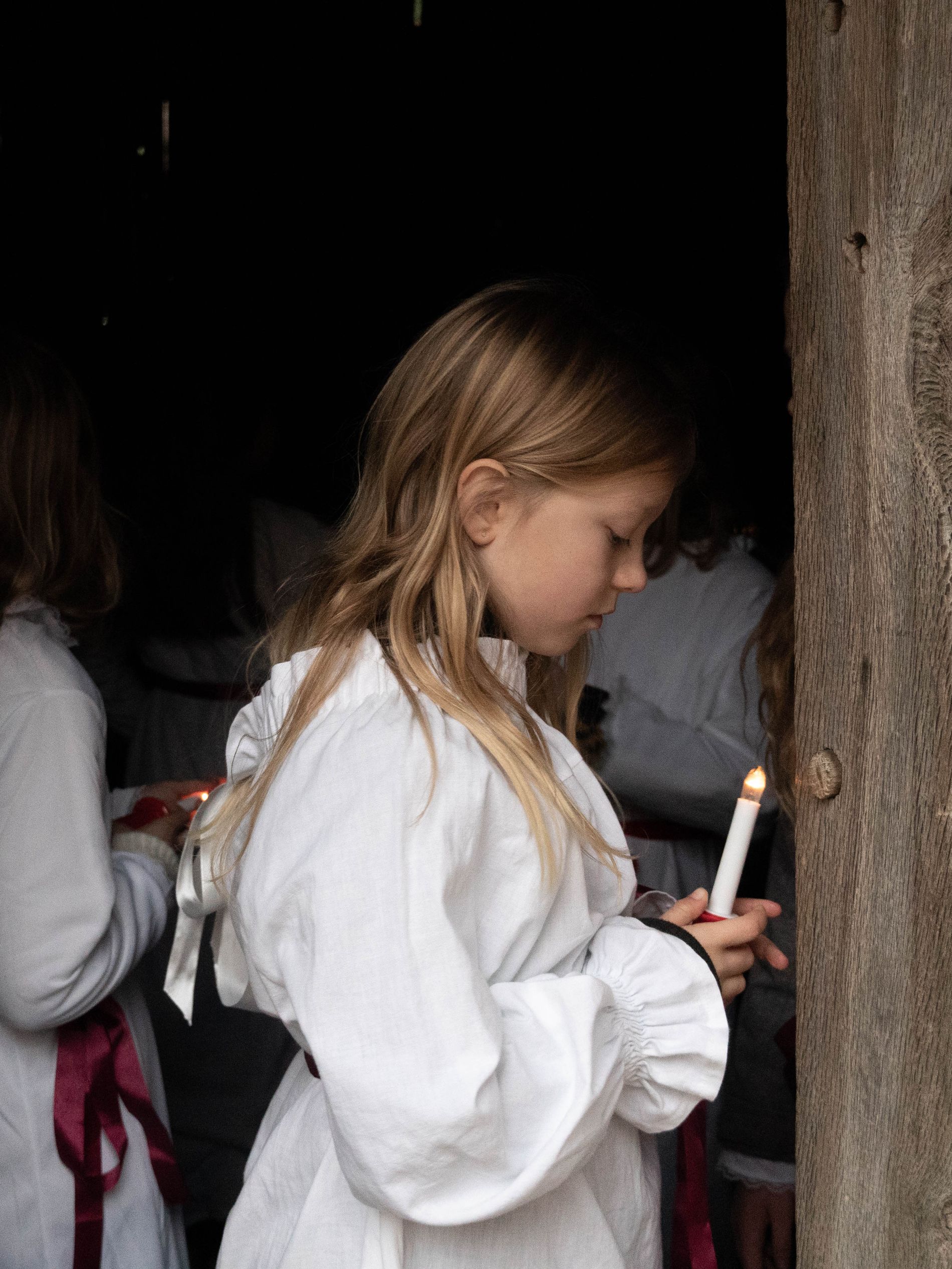 Photo: Brittany Overgaard
What are the main St Lucia's Day traditions?
In addition to being the 'bearer of light', St Lucia's main offering was food. This is translated in the celebrations today, with Scandi's feasting on sweet treats on the day.
The key foods are lussekatter (or lussebullar), an S-shaped saffron bun dotted with raisins – there's a huge debate whether to add the raisins or not Swedes argue every year since the raisins are tradition but most people just throw them away –and gingerbread biscuits. This is all washed down with glögg/gløgg or cups of coffee.
During the procession, candlelight is accompanied by the hum of choir song. The most famous song is "Sankta Lucia", which many Scandis know off by heart.