Designer duo Awa Malina Stelter and Stephanie Gundelach's spring/summer '24 runway for OpéraSport was aglow in more ways than one this season. Inspired by the elements of early spring and high summer, the collection comes alive with earthy shades, the blue tones of the sky, and the radiant warmth of the sun. This was only enhanced by the golden glow of the makeup, created in collaboration with Danish beauty brand Rudolph Care and makeup artist Anne Staunsager.
"For this look, our focus has been on embracing the beauty of natural skin and achieving a radiant golden summer glow," notes Staunsager. "Creating a stunning 'less is more' makeup look." During her conversations with Gundelach and Stelter, the trio quickly decided to create a look that encapsulated summer and would work beautifully in natural light "since the show is outside in the nature," Staunsager adds.
"I also used nature and the warmth of the sun as inspiration to create a simple look, with lots of glow and a hint of colour on the lips and cheeks," the makeup artist continues. "I selected Rudolph Care's Lip Gloss in the shade "Andrea", a reddish hue, as the primary colour", a choice influenced by the stunning collection of fabrics in the collection featuring this exact, burnt shade."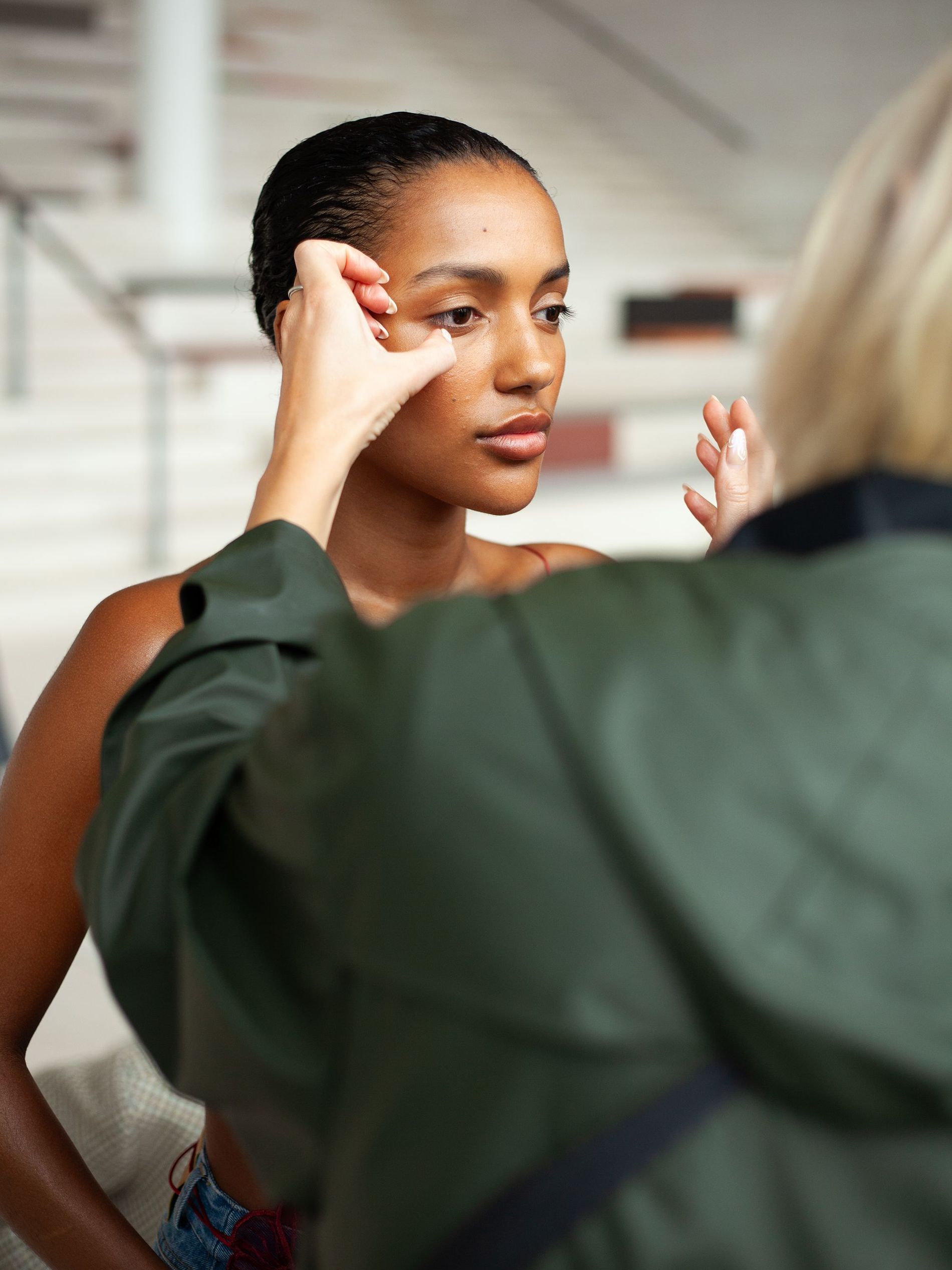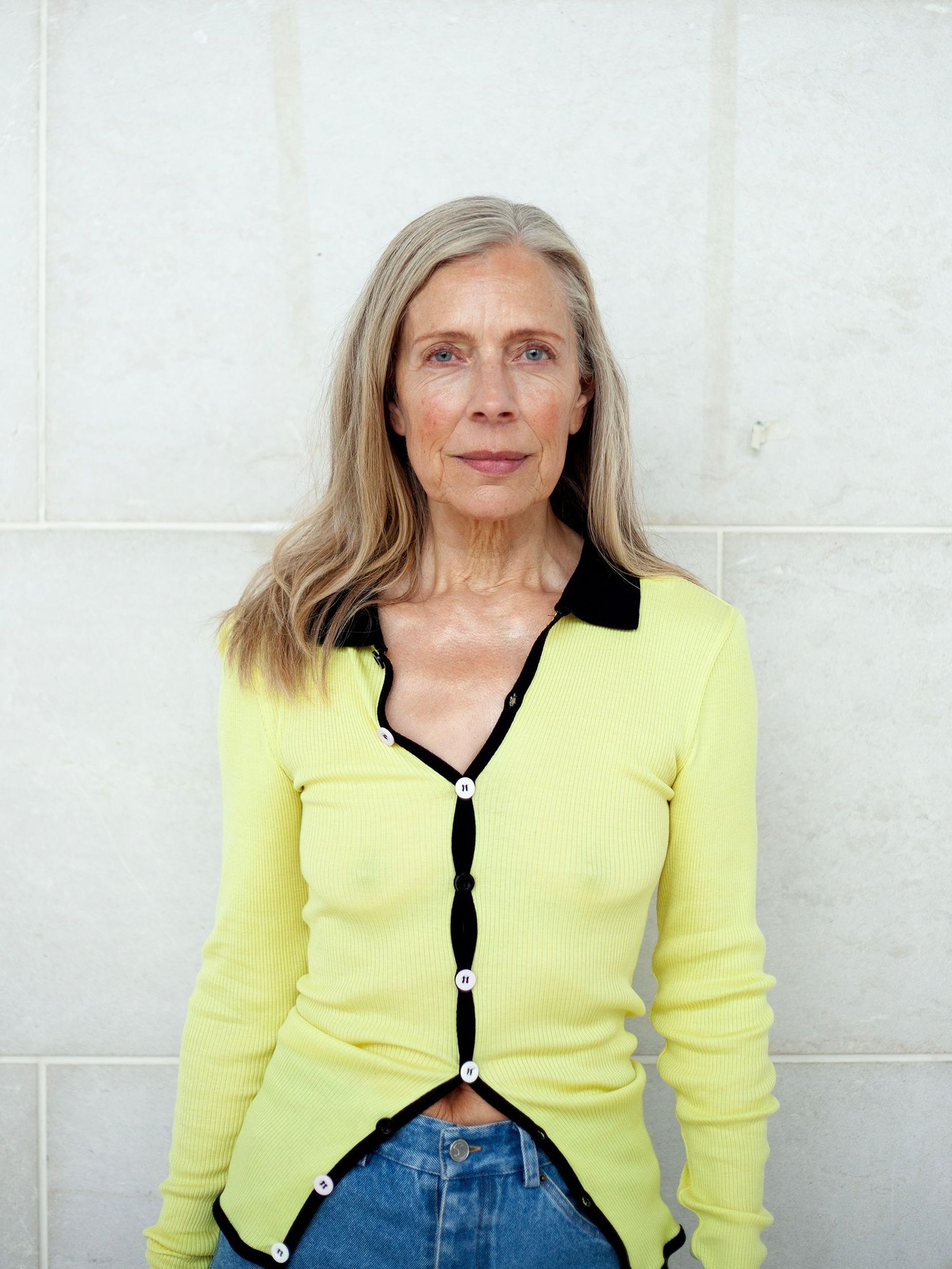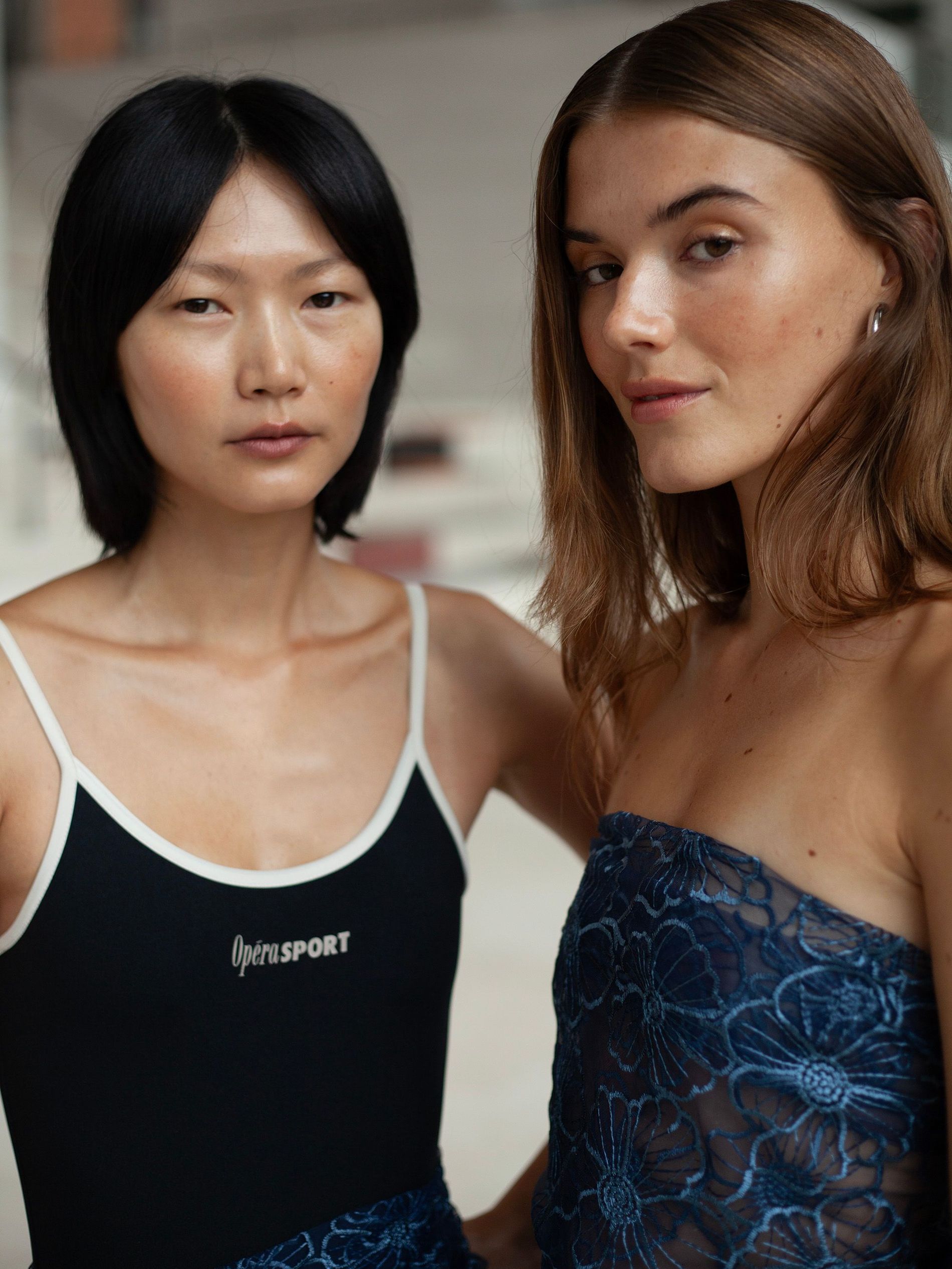 Why the collaboration with Rudolph Care? In the designers' words, "Rudolph Care's values and DNA resonates a lot with OpéraSport: to create and produce responsible and relevant clothing without compromising design and aesthetics." As a B Corp-certified beauty brand, Rudolph Care prides itself on crafting products that care for both people and nature. Likewise, OpéraSport demonstrates a responsible approach to design and production.
It's a sentiment shared by Rudolph Care founder Andrea Rudolph. "It was only natural for us to form this partnership, as both Rudolph Care and OpéraSport embody a strong commitment to responsibility within their respective industries," she says.
How to achieve the bare-faced beauty look from OpéraSport's runway:
Start with a hydrating moisturiser to prep your canvas. "To achieve this effect, it's important to start with a well-moisturised base so that the makeup seamlessly blends into the skin," explains Staunsager.
Add golden shimmer pigments to capture natural light. "For the face, I used Rudolph Care's Golden Kiss Oil as a highlighter on the eyelids, cupid's bow, and cheekbones," notes Staunsager. "This combination provides an amazing boost of luminosity to the skin."
Apply Rudolph Care's Golden Kiss Oil as a highlighter on eyelids, cupid's bow, and cheekbones.
3. Lips & Cheeks Perfection:
For a cohesive yet glossy look, Staunsager reached for Rudolph Care's ultra-moisturising lip gloss in 'Andrea' – a golden, reddish shade – "to add a fresh glow and definition to the lips and cheeks."
To top things off, combine Rudolph Care Sun Cream in Shimmer Edition, After-Sun Sorbet, and Golden Kiss Body Oil for head-to-toe summer glow.