Step aside Beckham. Robbie Williams is our latest docuseries-inspired style obsession – and we've unearthed 12 archival snapshots to back it up
Hot on the heels of the fandom over David Beckham's throwback looks, spurred by Netflix doc Beckham, comes a doc about another – albeit less expected – late 90s-to-early-aughts British fit king. We're talking about pop star Robbie Williams, whose intimate, tragic docuseries named simply Robbie Williams makes a case for Britain's favourite cheeky lad as a new object of style obsession.
When it comes to throwback looks, Beckham and Williams have a lot in common. Both have a penchant for double leather. Both look good in a white tank. Both have a thing for disheveled suiting and – surprise, surprise – adidas tracksuits. They both like to switch up their hair – a bleach dye-job here, a shaved head there. And if that weren't enough crossover, both have a thing for Spice Girls. While Beckham's marriage to Victoria remains couple goals, Williams' romance with Geri Halliwell in early 2000, while short-lived, was rather iconic. The duo's sun-kissed summer in France (a highlight of the Netflix series) looked straight out Stephen Meisel's 2005 'Hollywood' shoot from Vogue Italia, bright bikini tops, cigarettes and all.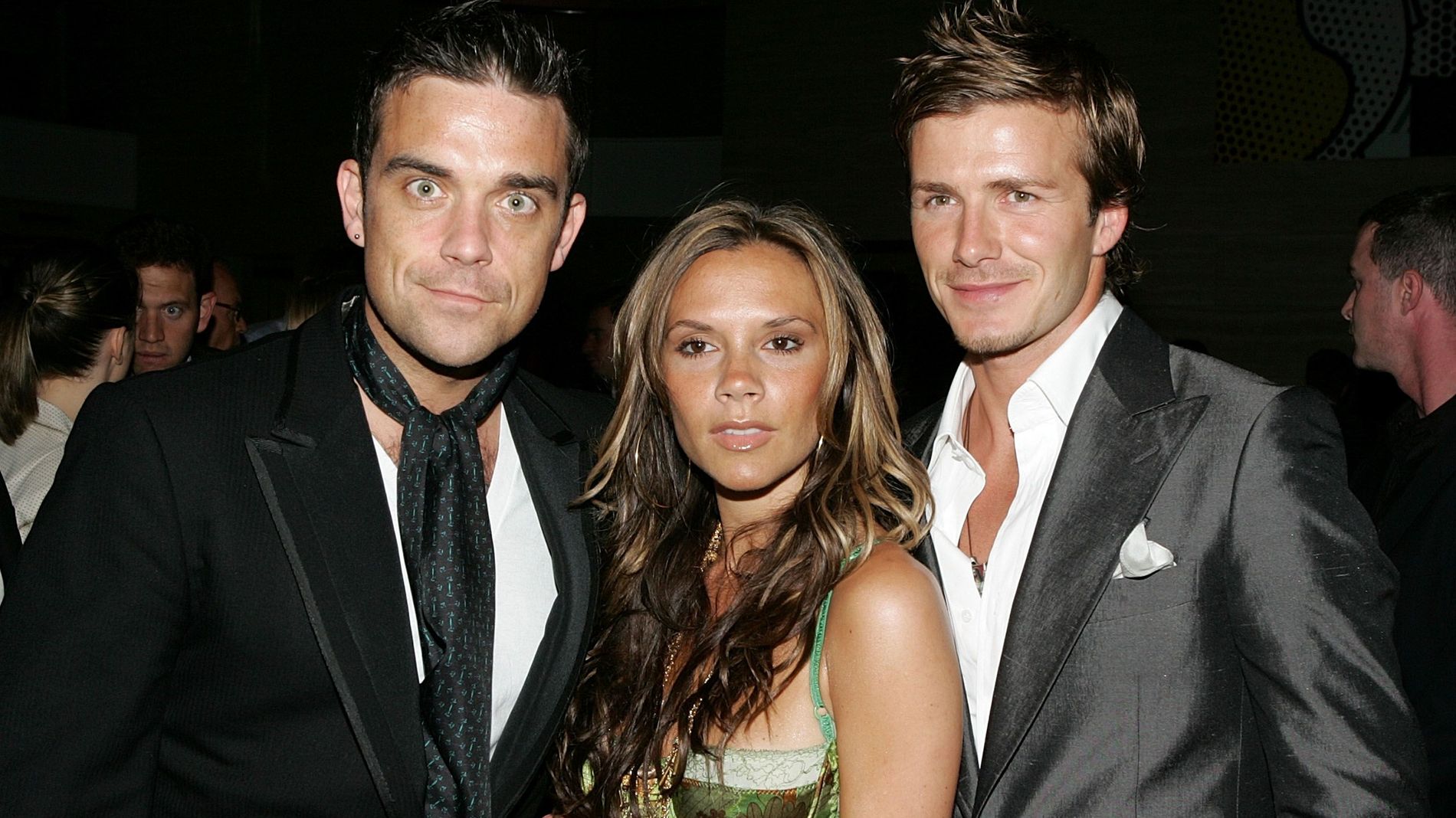 The difference between Beckham and Williams is that – for better or worse – the latter lacks the polish. Beckham leans hard into his style icon status, appearing in fashion magazines, marrying a woman who would go on to become an A-list designer, fretting and fussing and thinking about what he's going to wear. Williams' approach is entirely devil may care. Instinctual and wild. Second fiddle to his outrageous, oft self-destructive behaviour. The only time clothing comes up in the four-part Netflix doc is when a pal is poking fun at Williams' grey utilitarian stage attire (perhaps one of his most fashionable looks ever).
Still, Williams' looks are distinctly of their era, which is distinctly of this era. The bucket hats and cargo pants, especially. Even his tattoos are so bad they're good. Below, we take a look back at Williams' 12 most iconic looks.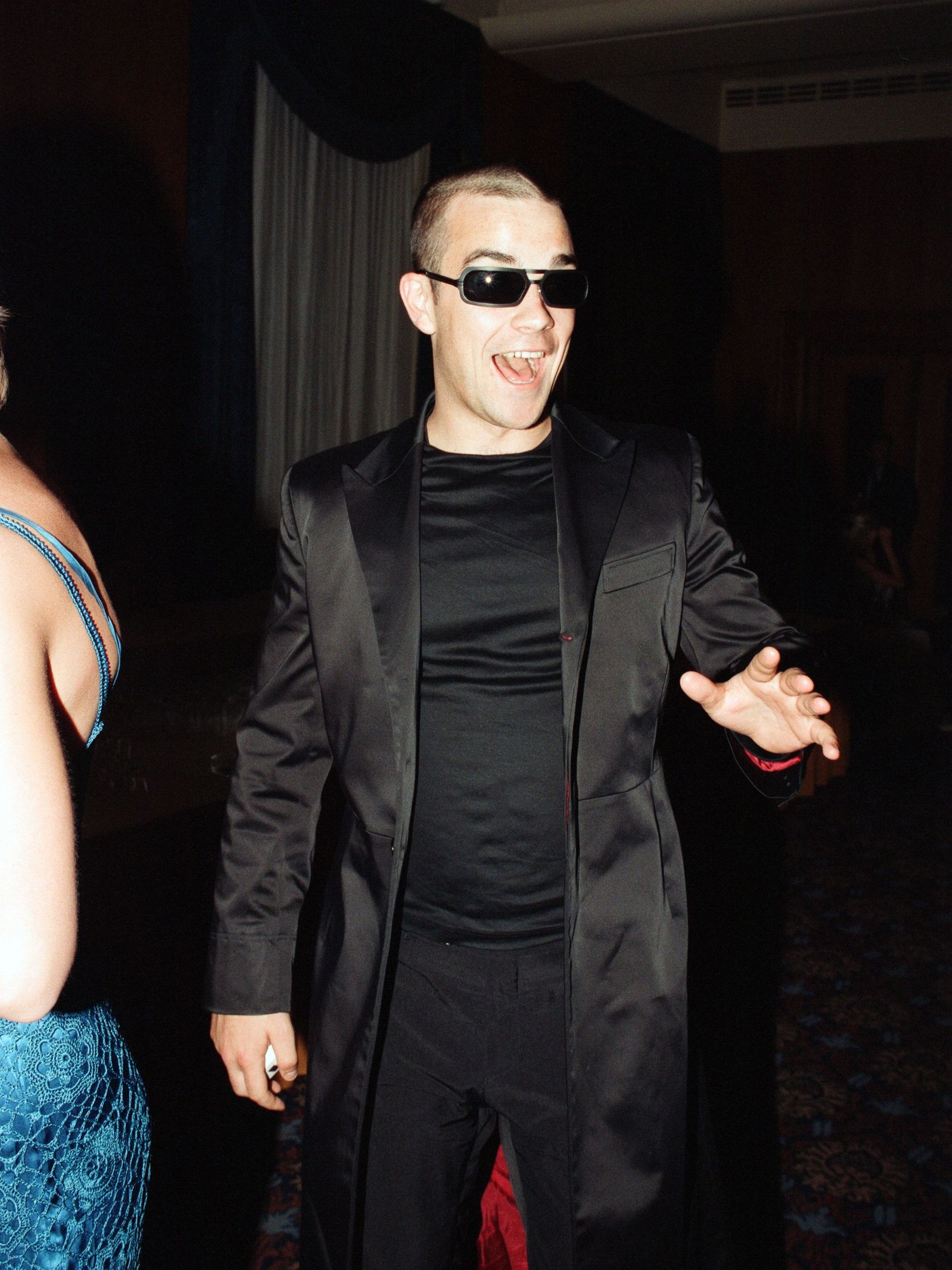 Attending the Elite Model Look of the Year competition in London, 1997. Photo: John Ferguson/Mirrorpix/Getty Images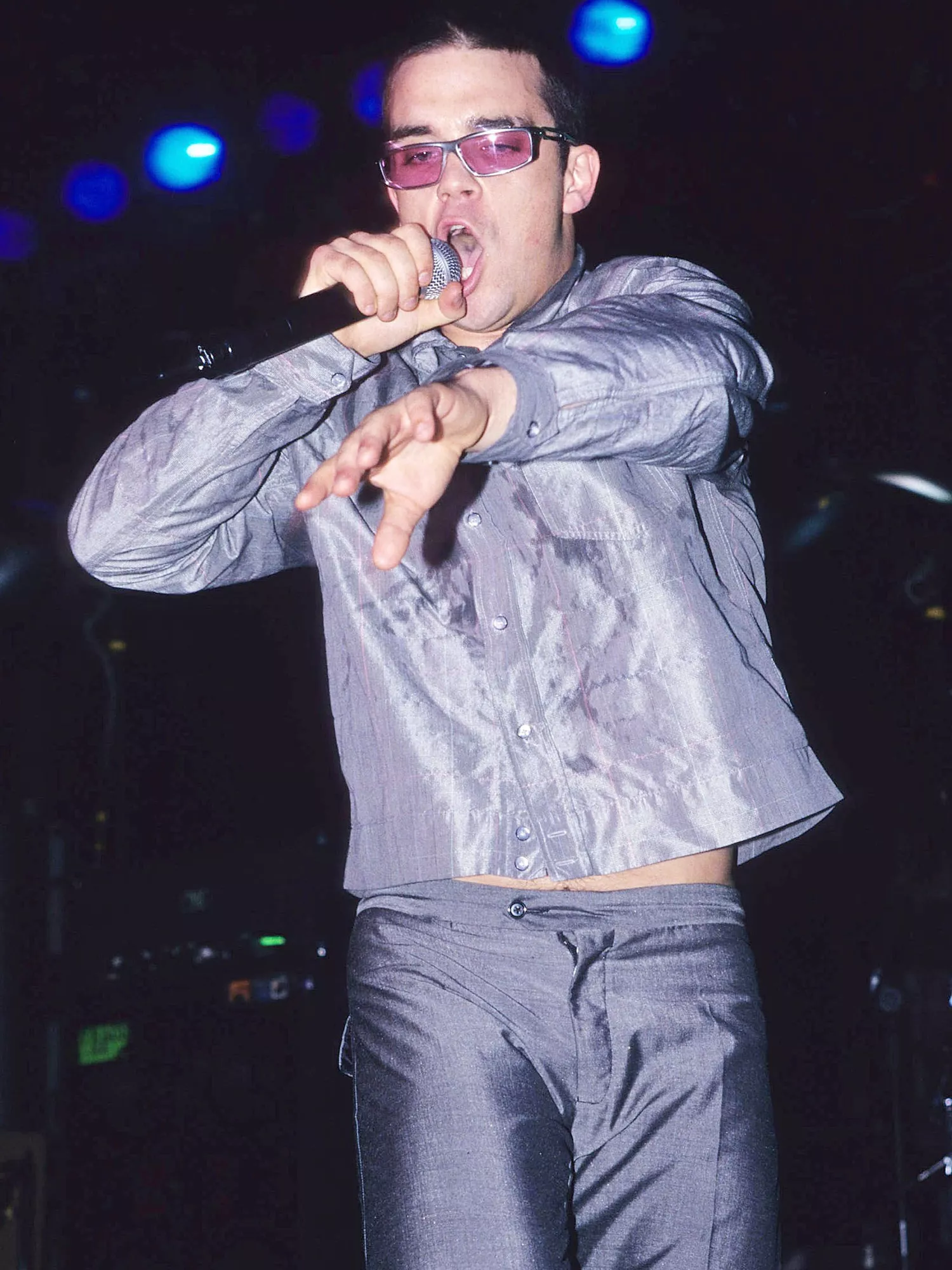 Performing at the Hammersmith Palais in London, 1997. Photo: Fred Duval/FilmMagic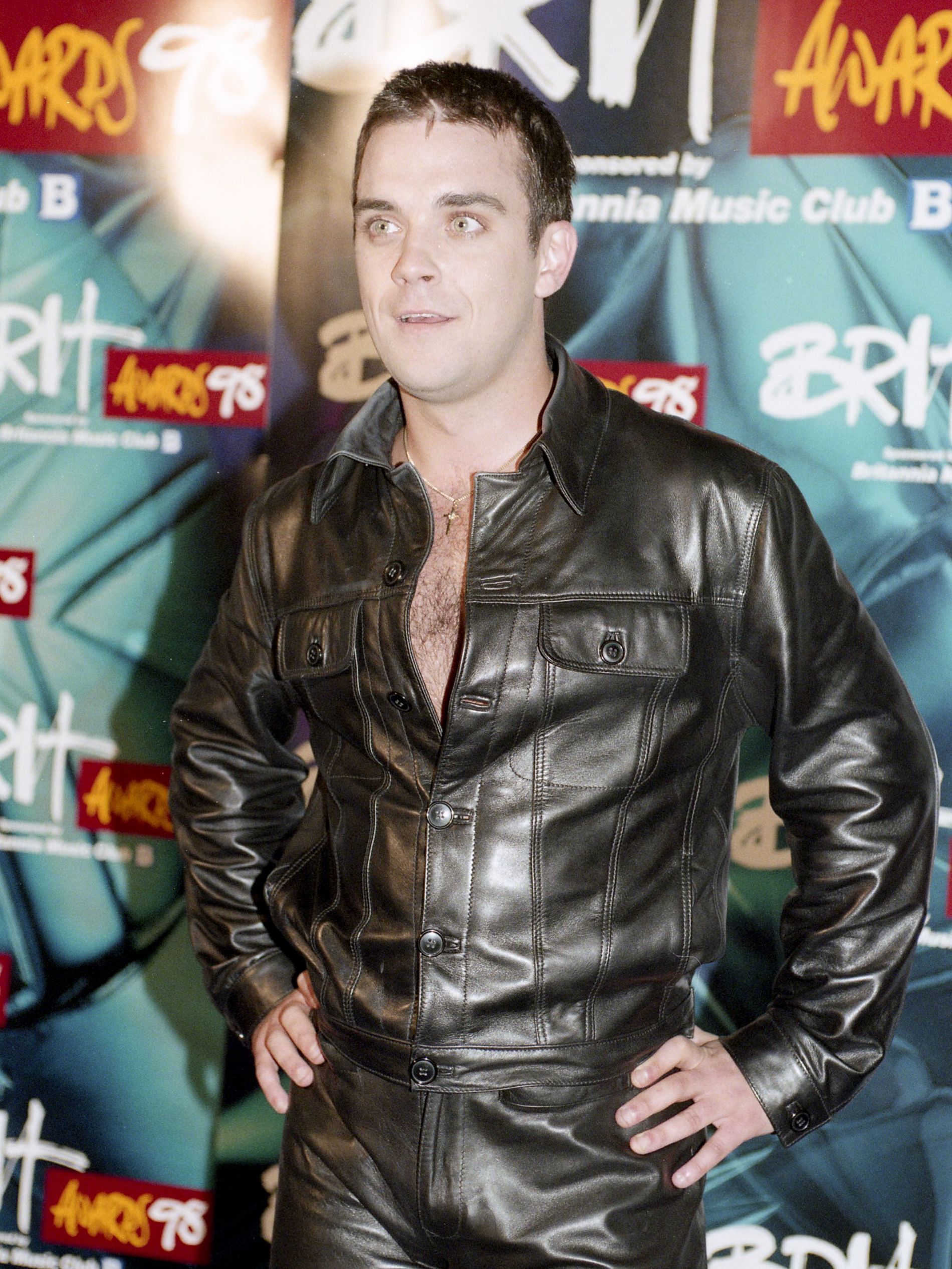 Backstage during the Brit Awards in London, 1998. . Photo: JMEnternational/Getty Images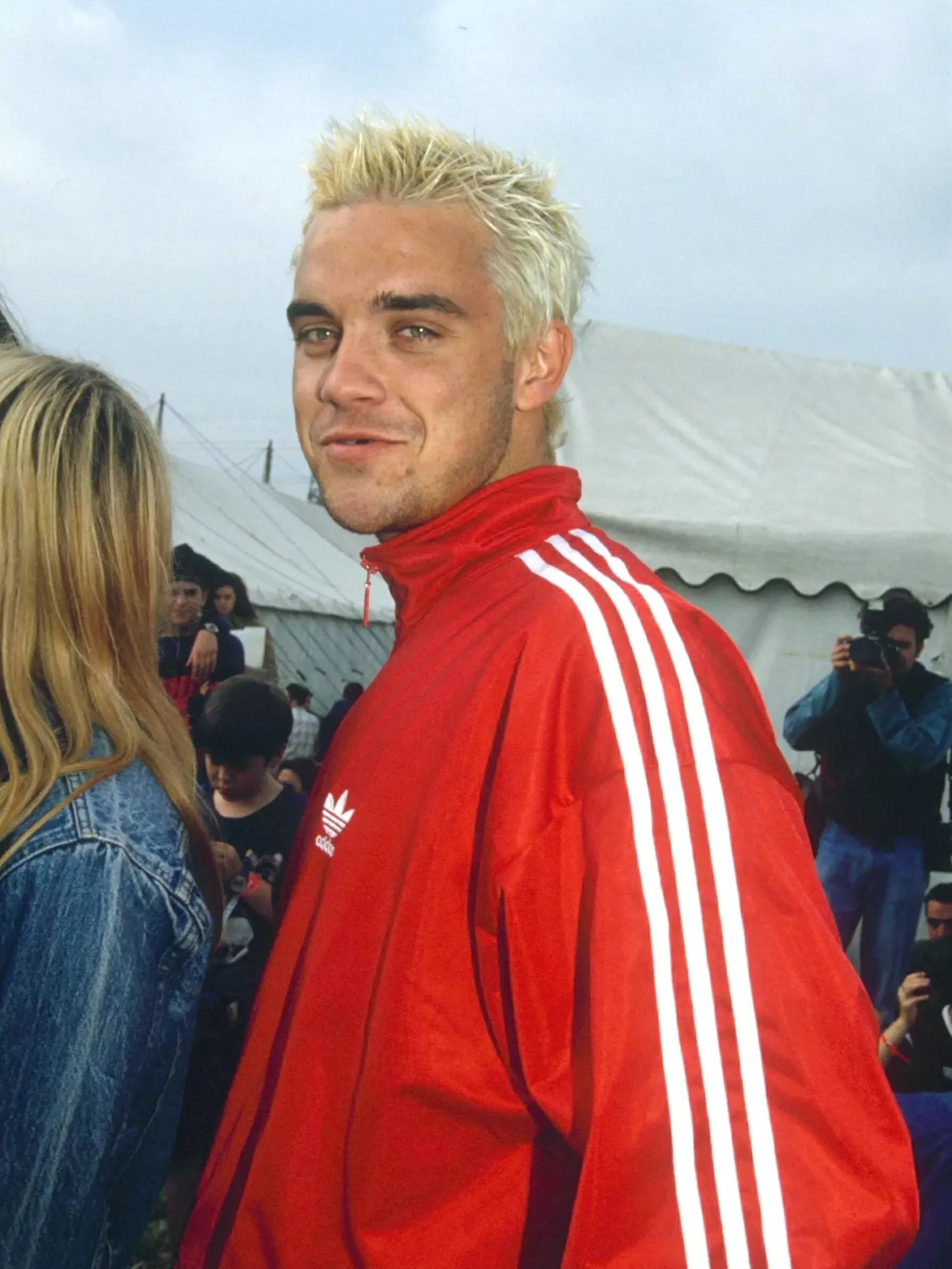 At Glastonbury Festival, 1995. Photo: Brian Rasic/Getty Images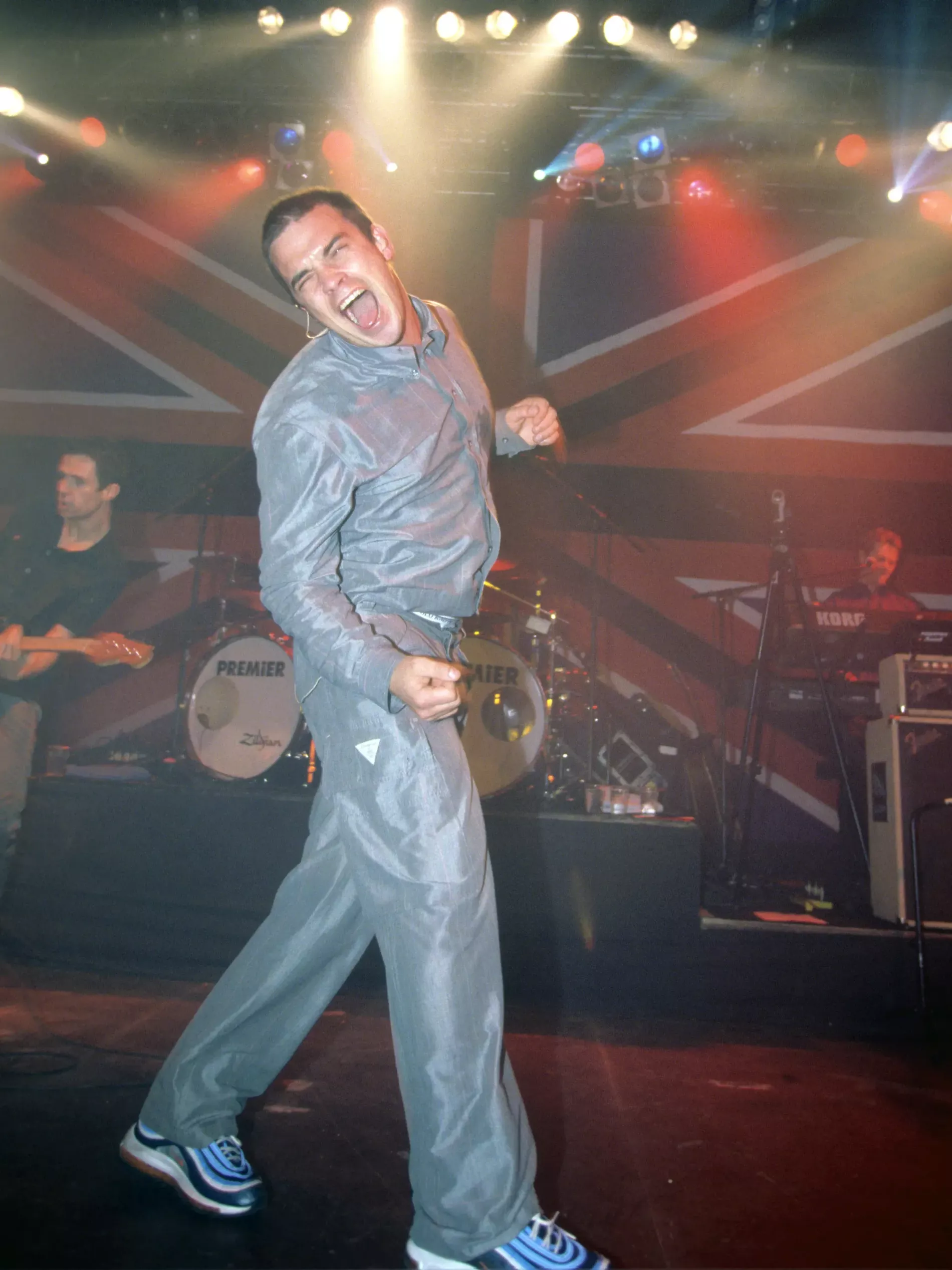 Performing in Munich, 1998. Photo: Getty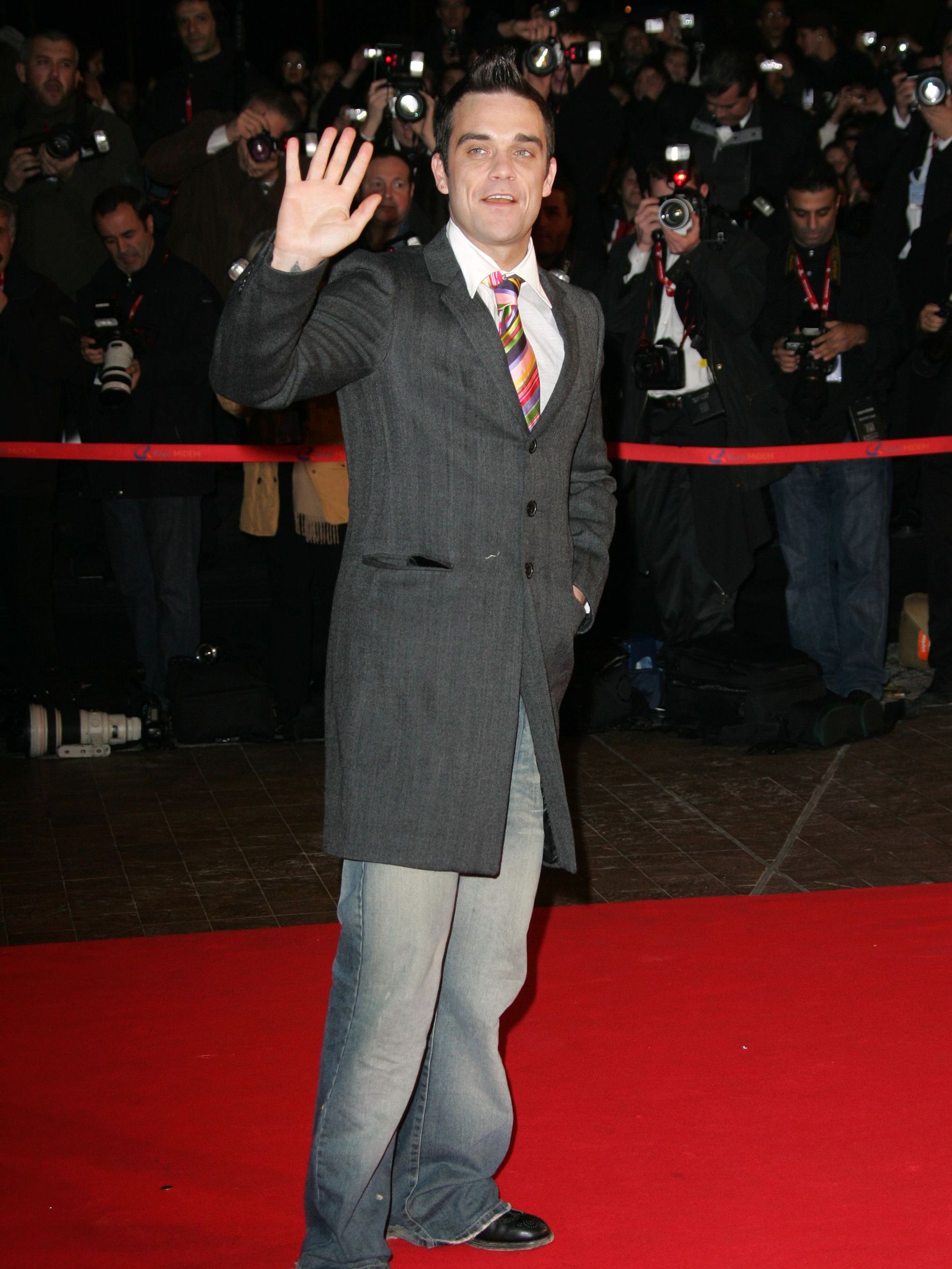 At the Palais des Festivals in Cannes, 2006. Photo: Toni Anne Barson/WireImage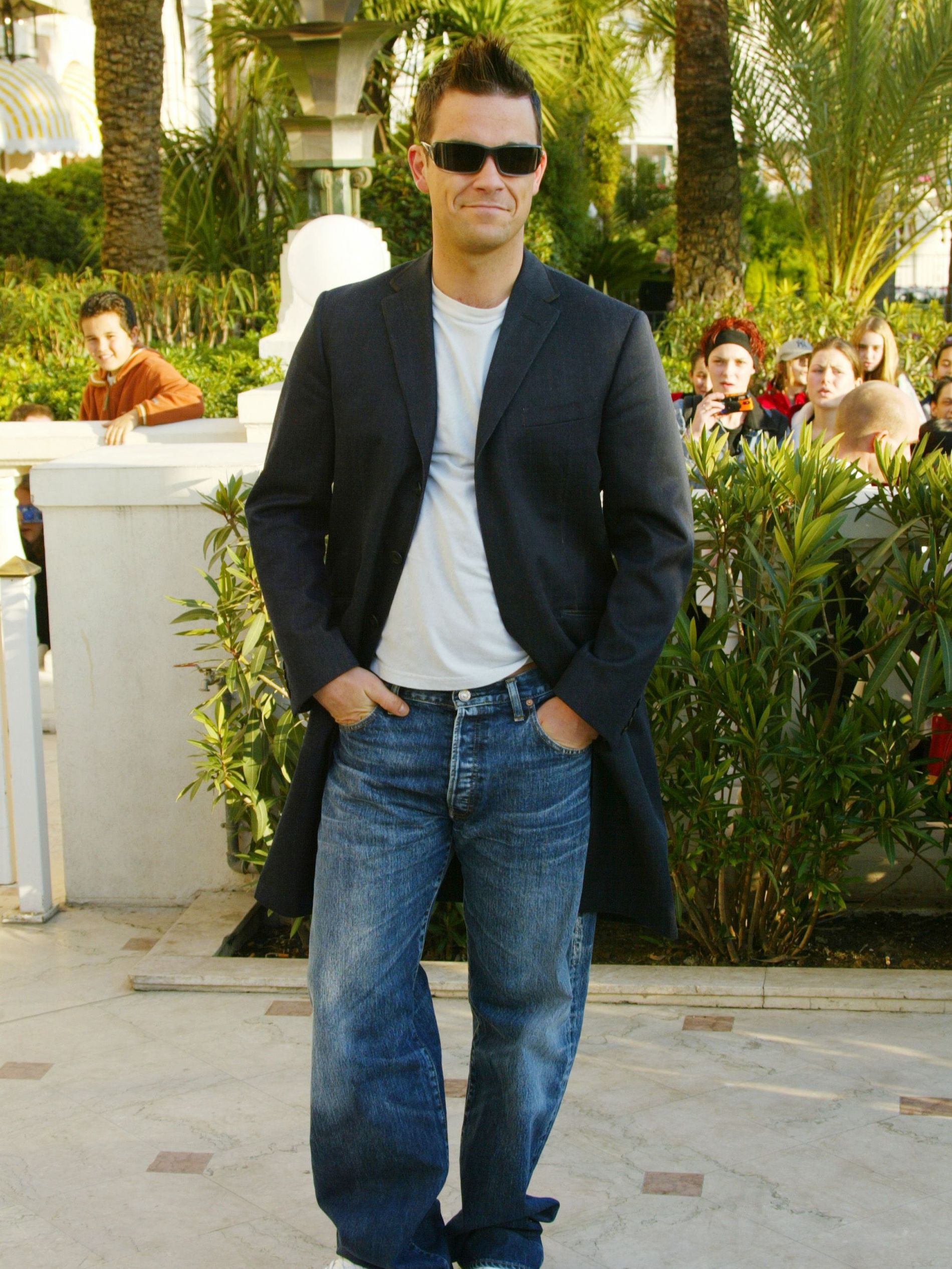 At Palais Des Festivals in Cannes, 2003. Photo: Toni Anne Barson/WireImage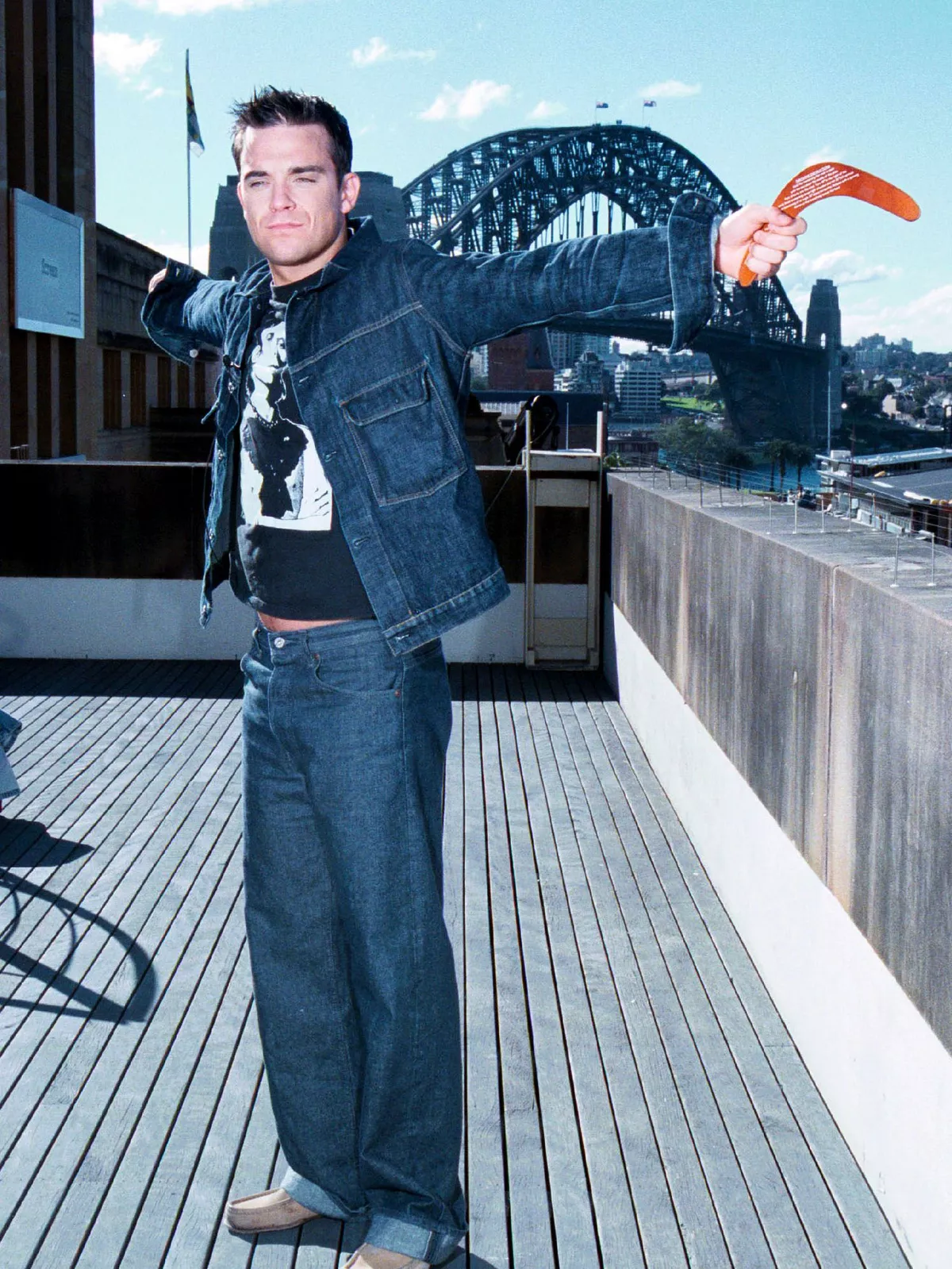 On tour in Sydney, 2000. . Photo: Peter Carrette Archive/Getty Images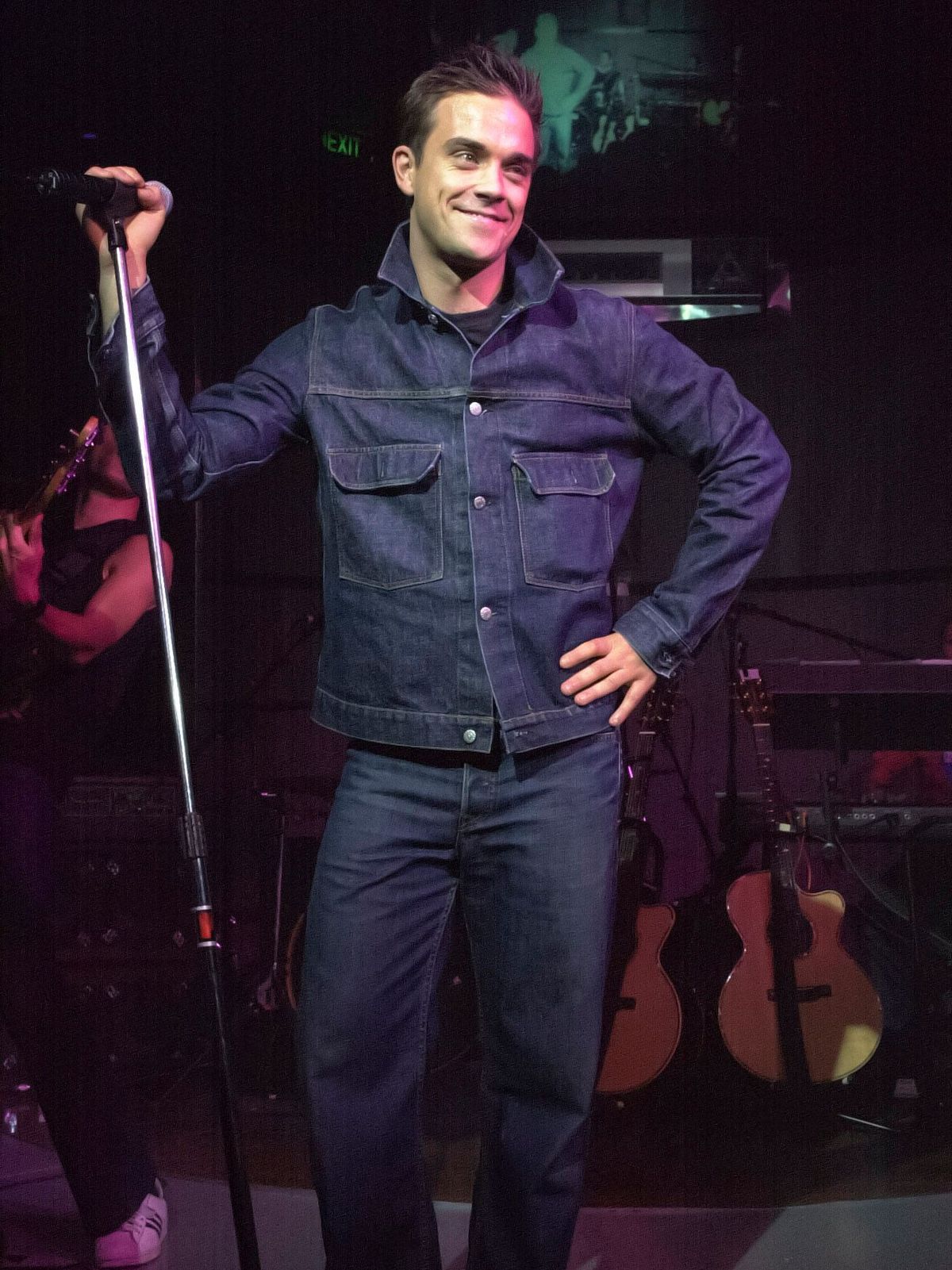 Performing on stage in Sydney, 2000. . Photo: Peter Carrette Archive/Getty Images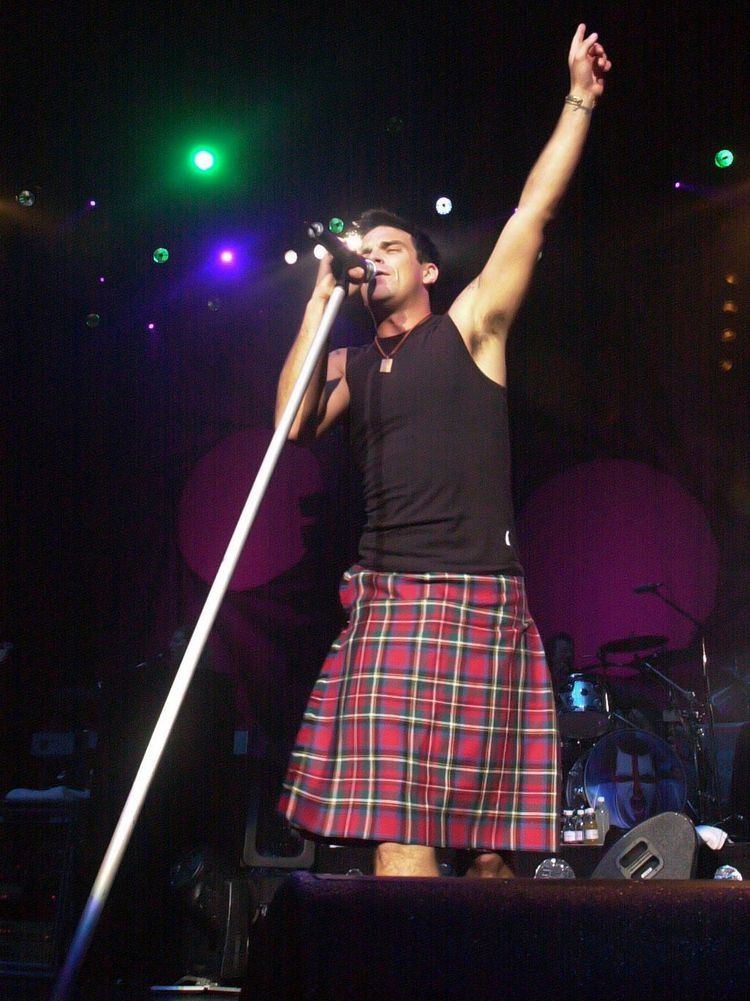 Performing in Sydney, 2001.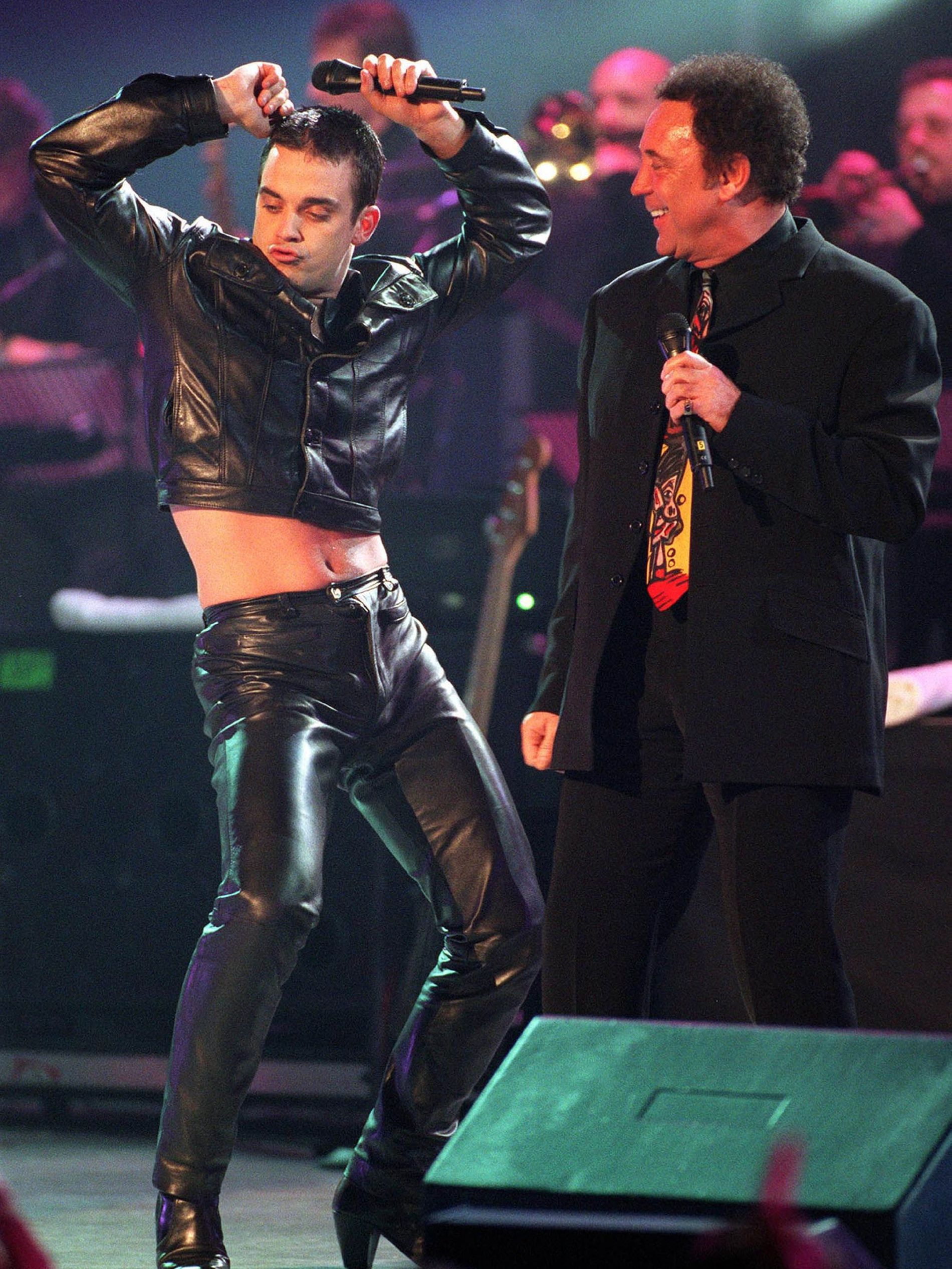 With Tom Jones on stage at the Europe MTV Music Awards in Stockholm, 2000. . Photo: Getty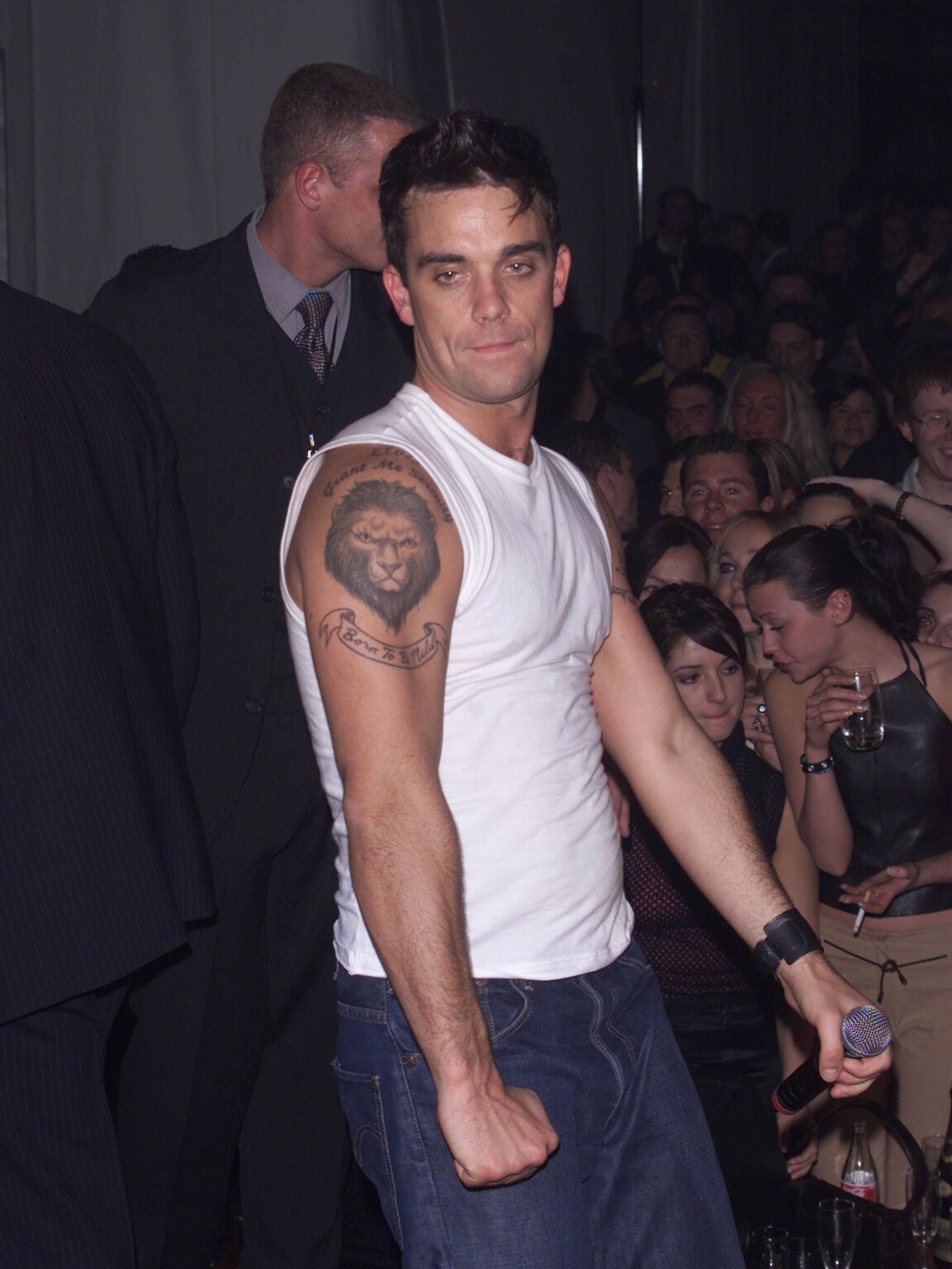 At the MTV after show party at the Grand Hotel in Stockholm November 16, 2000. . Photo: Dave Hogan/Getty Images)