In conquering the wettest season, we look at what the alternatives are to puddle boots
All products featured on Vogue are independently selected by our editors. However, when you buy something through our retail links, we may earn an affiliate commission.
If I had to sum up the previous year in a single shoe trend, it would undoubtedly be the utilitarian rain boot. The unexpected wardrobe staple evolved to become both practical and style-savvy as designers jumped on the opportunity to create their version of the hyped rubber boot. Fashion got seriously functional over the past two years, and we've become spoilt with choice. High-fashion wellies and an overall gorpcore aesthetic propelled performance-wear and hiking boots to the best-selling designer items.
From Gucci's take on North Face to Bottega Veneta's 'Puddle' boots, if you type in 'rubber boots' in Net-A-Porter, you find close to 400 matches, as rubber grew to the most sought after material in footwear next to leather. More recently, designers like Dior, Balenciaga and Ganni embraced rubber shoes as part of their runway collections to be worn as a fashion statement even on the sunniest summer days. If you are keeping track, many of them now come with a heel, too, so the definition of wellies isn't just a clunky pull-on boot anymore.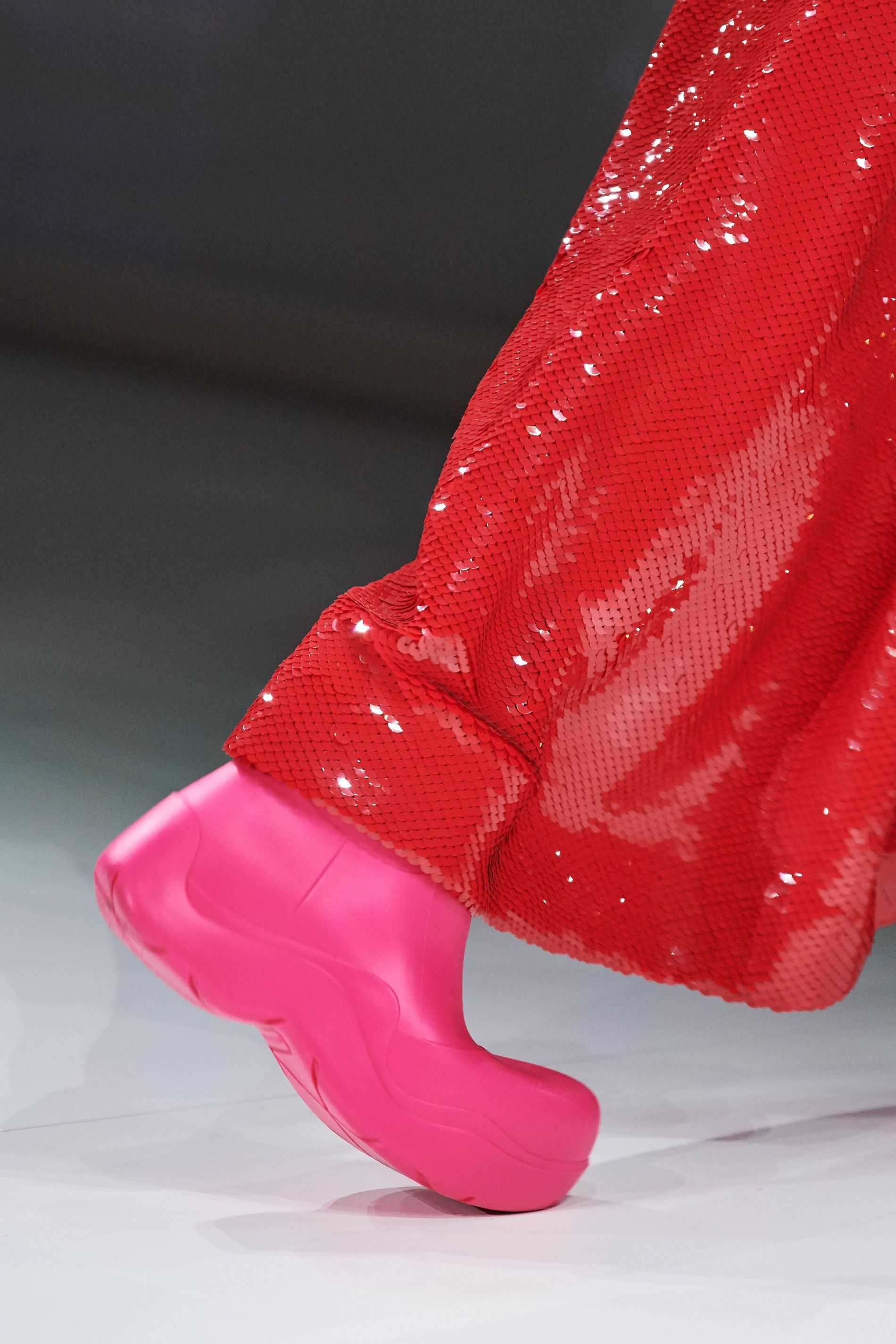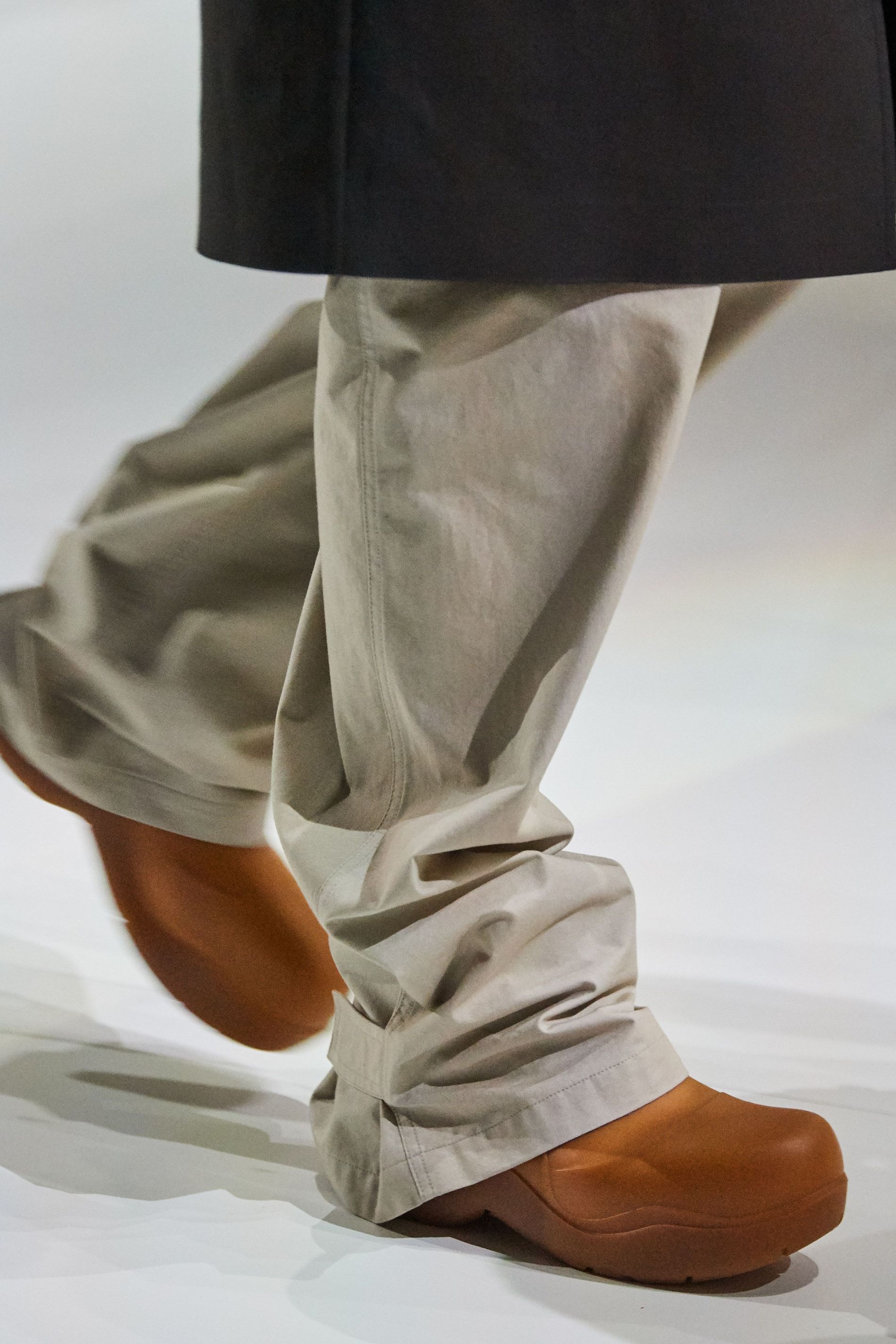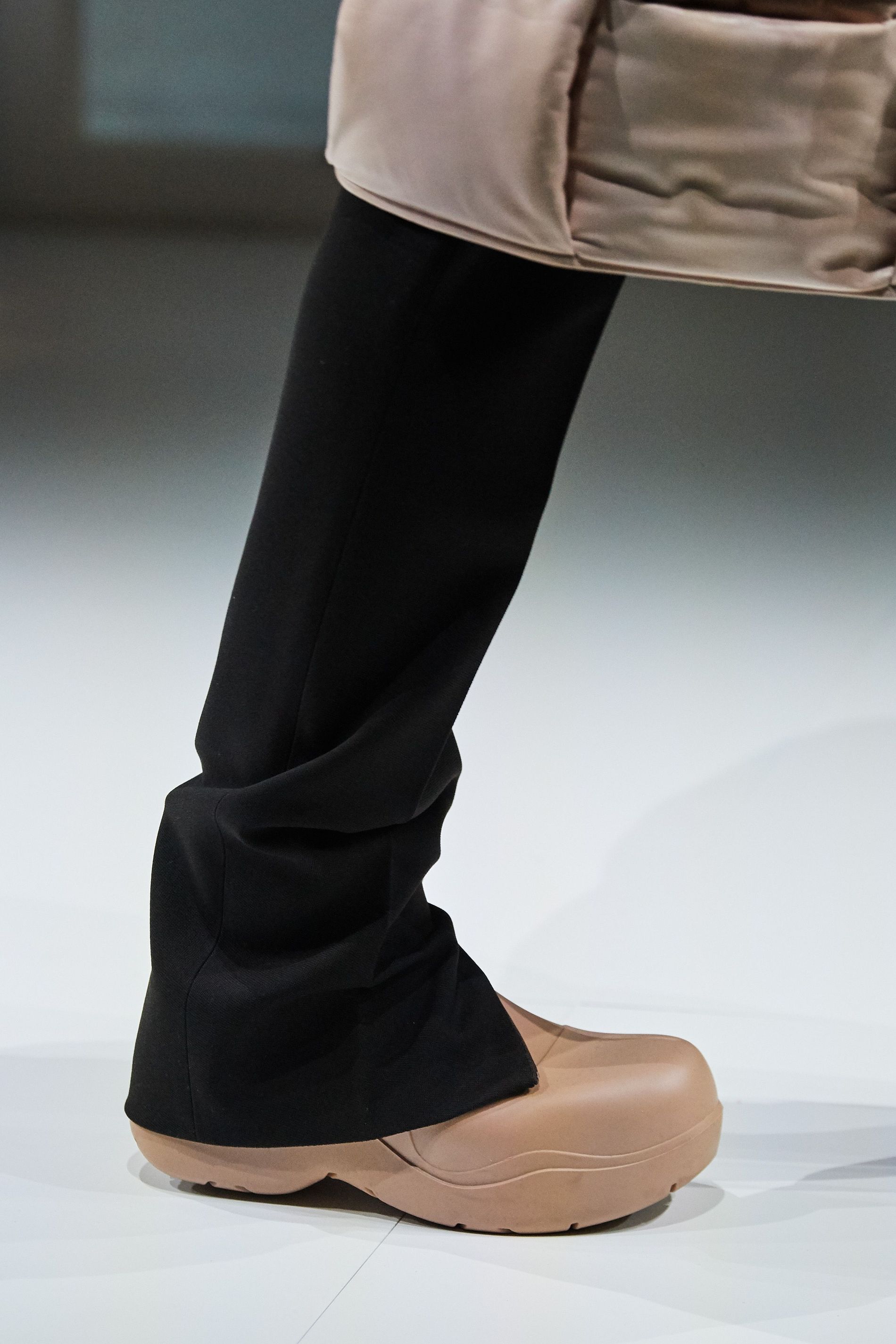 But back when rubber boots meant Hunters, or maybe a few other brightly coloured alternatives, I spent a decade in London learning the hard way that leather and rain don't mix. After many ruined boots, emergency purchases, and unnecessary taxi rides, my attitude towards practical shoes changed when I stepped into my first pair of Stella McCartney boots. McCartney, who famously has never used leather, crafts her boots of vegan leathers and, more recently, plant-based materials. Facing the British signature weather in beautiful, well-fitted, high-heeled boots that repelled water and remained practically unbothered by any surprise showers was a game-changer at the time.
Bottega Veneta
Puddle boot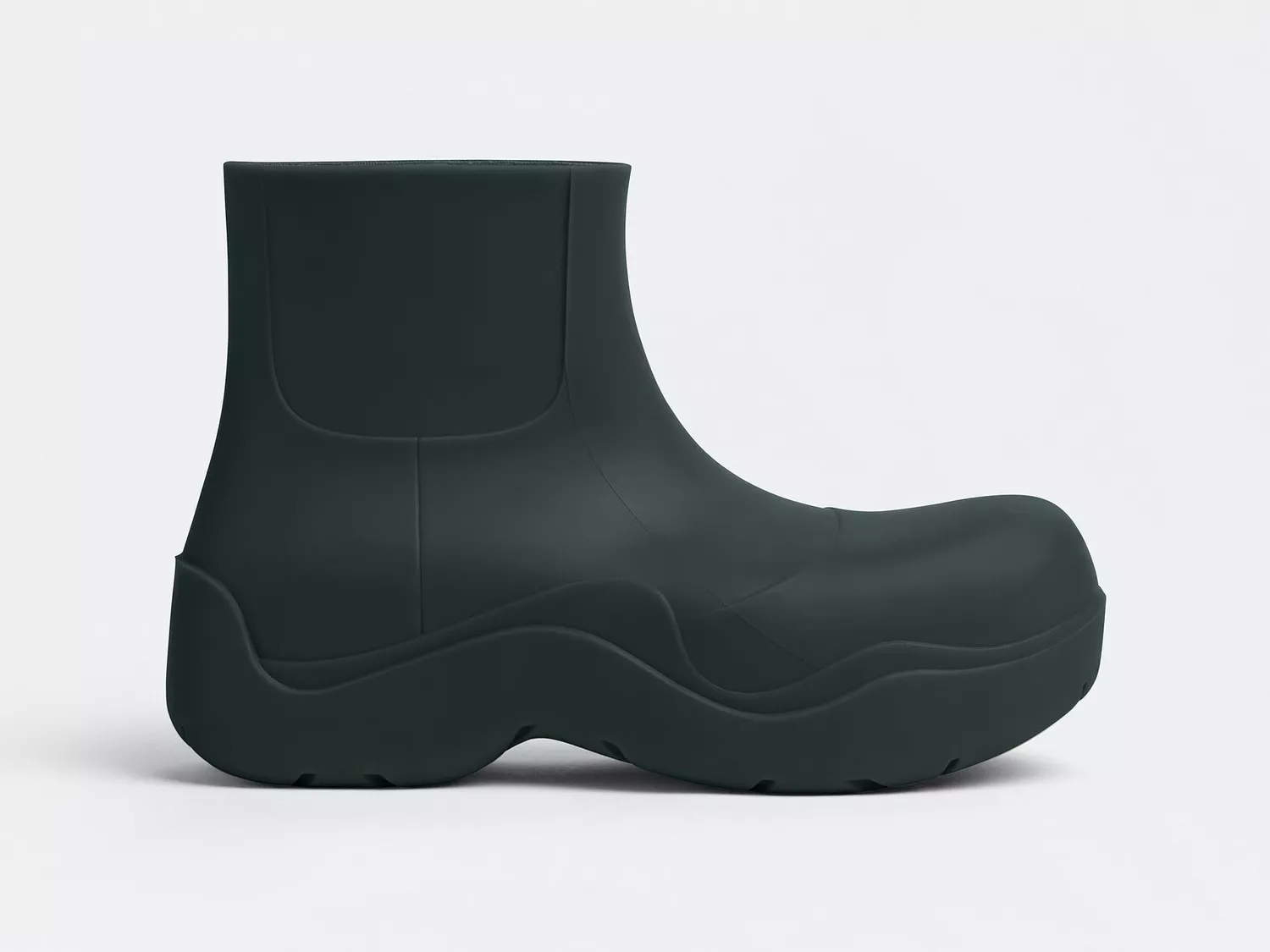 As the industry moves further away from fur and seeks alternatives to animal-based products, synthetic leather has grown exponentially. PU, PVC and other plastic-based footwear formerly had a bad rep as they were solely used as the cheaper alternatives to leather. If you spotted a pair of high-street boots for 20 euros, you could bet they were made from pleather. However, due to the material's versatility, the leather alternative has evolved and is now embraced by many high-end designers to a standard that is almost indistinguishable from genuine leather. Vegan or faux is usually how you'll find them marketed. When compared to genuine leather, synthetic leather isn't as long-lasting, nor is it as luxurious or comfortable. However, it is more versatile due to its artificial quality as it can be mixed with materials such as rubber, polyurethane, neoprene or nylon - all of which are water-repellant.
As trendy and delightfully practical high-fashion wellies may be, they aren't always the most flattering choice, not to mention office appropriate. From an environmental point of view, there is no clear winner when it comes to making new purchases, but investing in long-lasting quality that will eventually make you buy less, is always a good choice. There is a time and place for leather alternatives, even for the most devoted shoe aficionado who usually prefers well-crafted leather over synthetics. Whether that means opting for well-fitting sock boots, where the frequently used material Polyurethane guarantees to stay put and keep its shape or investing in innovative materials like mushrooms or lab-grown leather that is set to revolutionise the way we see footwear.
---
The best rain boots for people who hate wellies