While many are focused on saying 'yes' to the perfect frock, we invite you to dress from the feet up for your big day
All products featured on Vogue are independently selected by our fashion editors. However, when you buy something through our retail links, we may earn an affiliate commission.
Wedding season is well and truly here, and for the panicked brides who are yet to find their dream footwear? Don't panic. Here, Vogue Scandinavia curates the perfect shoes for your nuptials, whether an extravagant affair or an intimate city hall ceremony.
In putting together this guide, we spoke to the wedded Vogue Staffers for their footwear 'dos and don'ts'. Eliza Sörman Nilsson, our digital editor, disclosed that her shoes were her biggest regret – explaining they were an impulse purchase that had conveniently fit well in the bridal suite, leaving her wishing that she had invested in a designer pair with more longevity. Her other tip was to be mindful of material, as the choice of satin – like hers – can result in damage beyond repair after just one wear.
These 5 hand-picked pairs scale from sky-high platforms to more grounded options that will keep you dancing all night long.
Nodaleto patent-leather platform pumps
Made from patent-leather, these pumps have double Mary Jane straps and rest on retro platforms with an exaggerated block heel. The perfect statement-making pair.
Nodaleto
Mary Jane pumps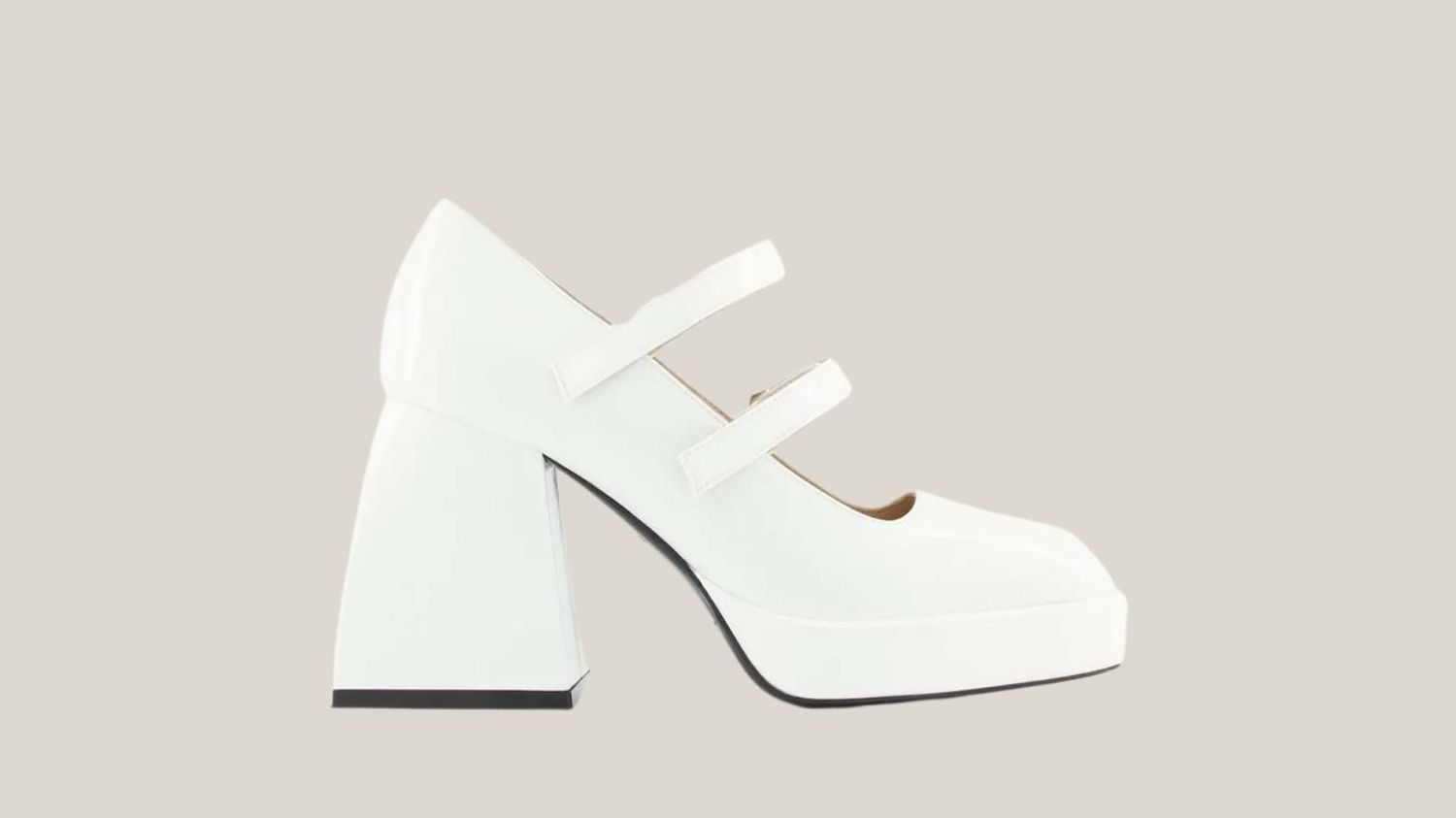 Manolo Blahnik satin flats
Following Eliza's that satin warning, if you know that you won't be outdoors or exposed to the elements, then these elegant flats can be the exception to our no-satin wedding shoe rule.
Manolo Blahnik
Manolo Blahnik flats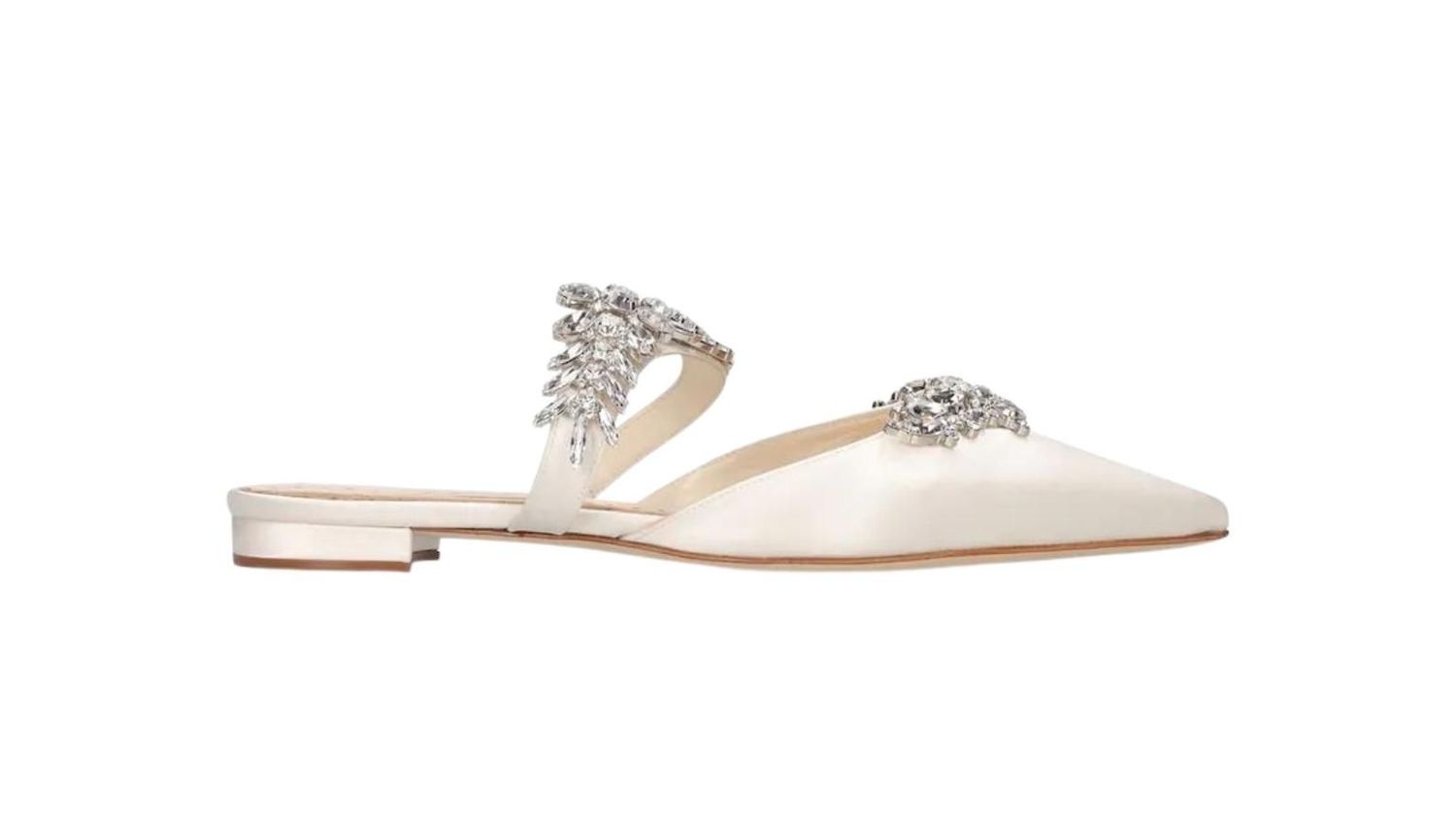 Gianvito Rossi stilettos
This elegant stiletto sandal has the signature Ribbon buckle, propped up on 85mm heels with stable square toes.
Gianvito Rossi
Gianvito Rossi stiletto sandal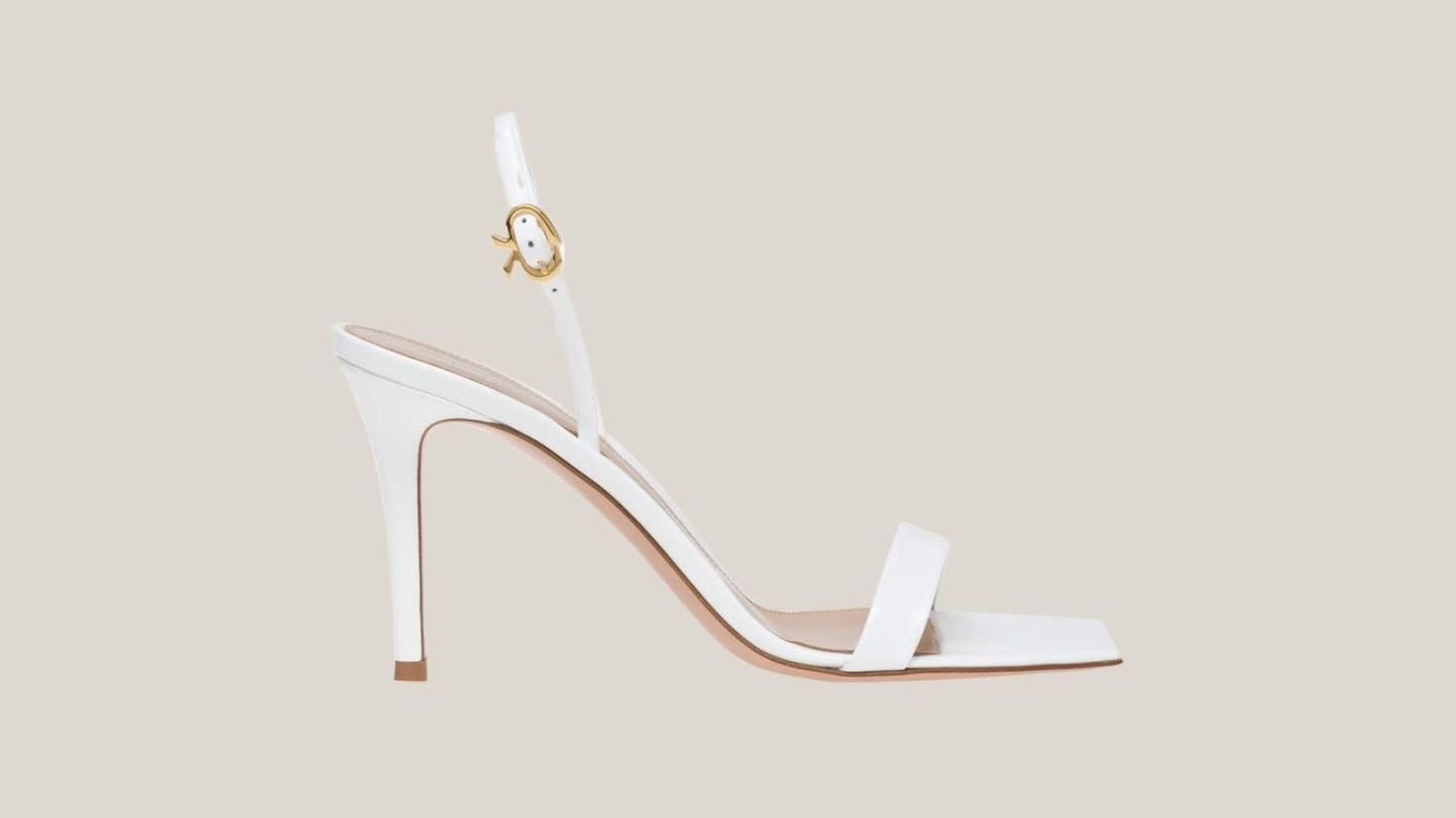 Jimmy Choo platform sandals
For our maximalist brides, we bring you these extravagant platforms. The all-over pearl embellishment will add texture to your bridal attire.
Jimmy Choo
Jimmy Choo Platforms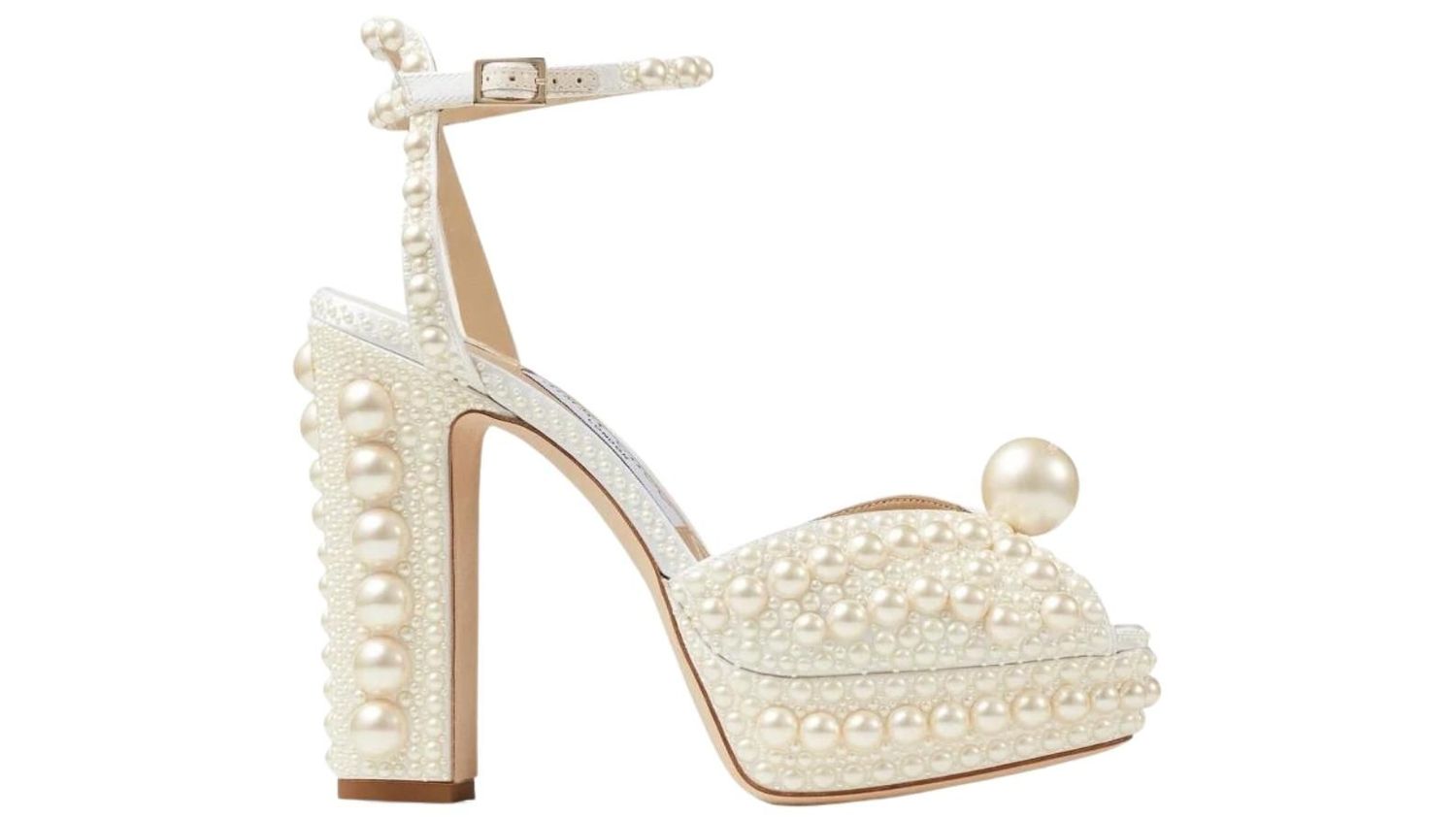 Gucci ballet flats
This pair of leather ballet flats are defined by the silver-toned chain and a macro version of the Horsebit – Gucci's most distinctive detail. Another great option for the bride who does not wish to be burdened by a sky high heel.
Gucci
Gucci flats