The Danish stylist and creative director teams up with iconic watchmaker Audemars Piguet on a film that explores the freedom fashion brings
Pernille Teisbæk was always destined to live a life in fashion. Some of her first memories of style were curating outfits and experimenting on her sewing machine from the age of 10. On a trip to New York at age 12 she bought her first designer piece (a classic Calvin Klein top) and kick started her modelling career by booking her first magazine shoot when she was 14. Since her teens, Teisbæk has steadily climbed the fashion powerhouse ladder: working as a fashion editor, making a full-time living blogging, and single-handedly catapulting Scandi minimalism into the fashion stratosphere; she (literally) wrote the book on it.
Whether it's running from a fashion show to fashion shoot, or picking the kids up from play dates, the 37-year-old mother of three young boys is used to being kept on her toes (and keeping an eye on the time). So, who better to team up with Vogue Scandinavia and Swiss luxury watchmaker Audemars Piguet on a short film series to celebrate the latest Royal Oak timepieces? The 146-year-old company prides itself on "creating for each woman, the watch that will suit her." Audemars Piguet's iconic Royal Oak black ceramic watch suits Teisbæk's timeless style to a tee.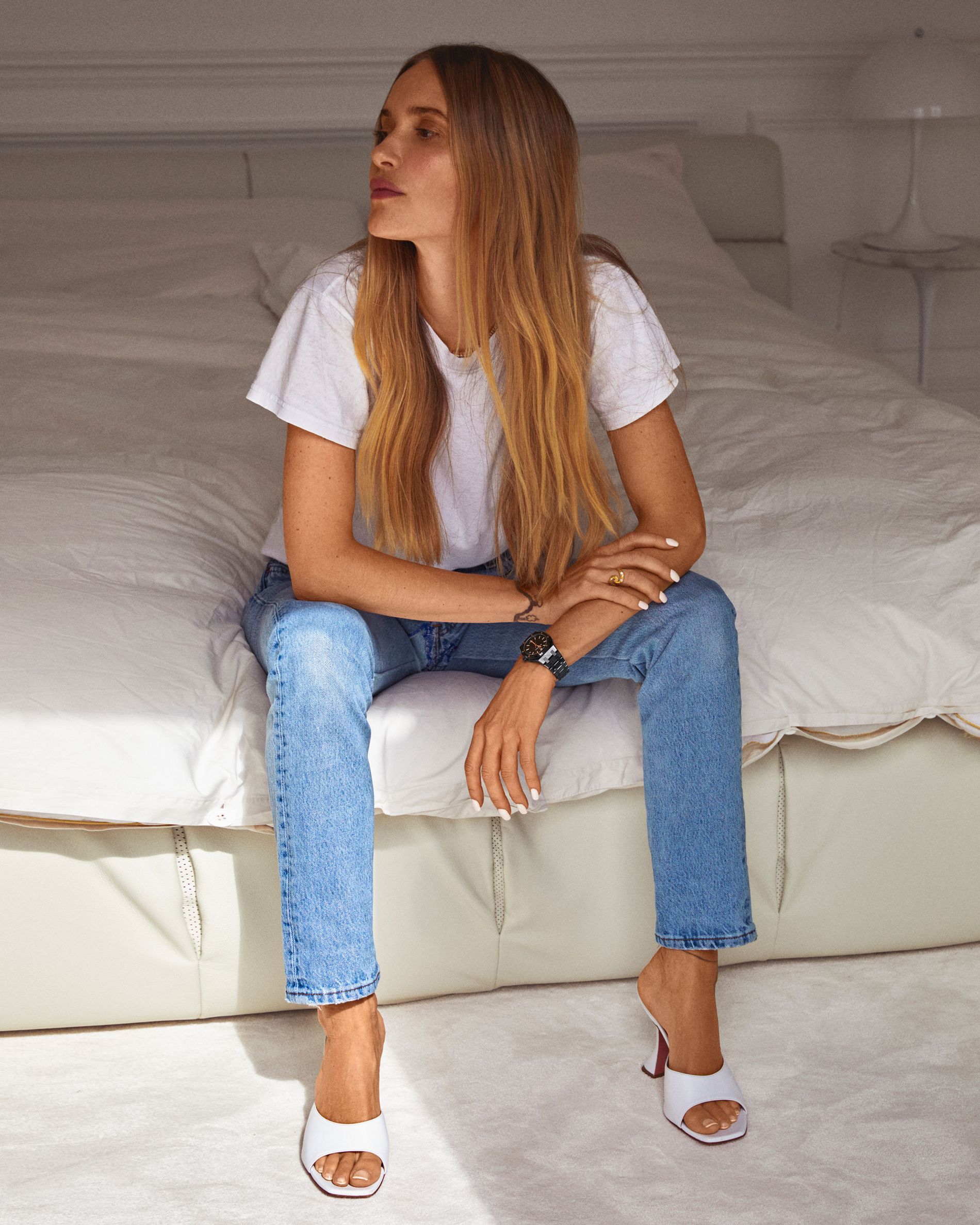 Photo: Pernille Teisbaek
In the film Fashioning Freedom, the creative director unveils her most treasured wardrobe items and shares a very special childhood photograph of herself which reveals, unbeknownst to 10-year-old Teisbæk, a budding styling career in the making. She is wearing blue denim with intricate embroidery and detailing. "The image stands out to me because it's the first look I recall I styled myself," says Teisbæk.
The cinematic experience explores the relationship between fashion and freedom, and the powerful role that clothes – a crisp white shirt, a perfectly fitted tee, a blazer, a good watch – have played throughout her life. But perhaps there is nothing more liberating than finding the perfect pair of jeans, and Teisbæk loves nothing more than her treasured denim.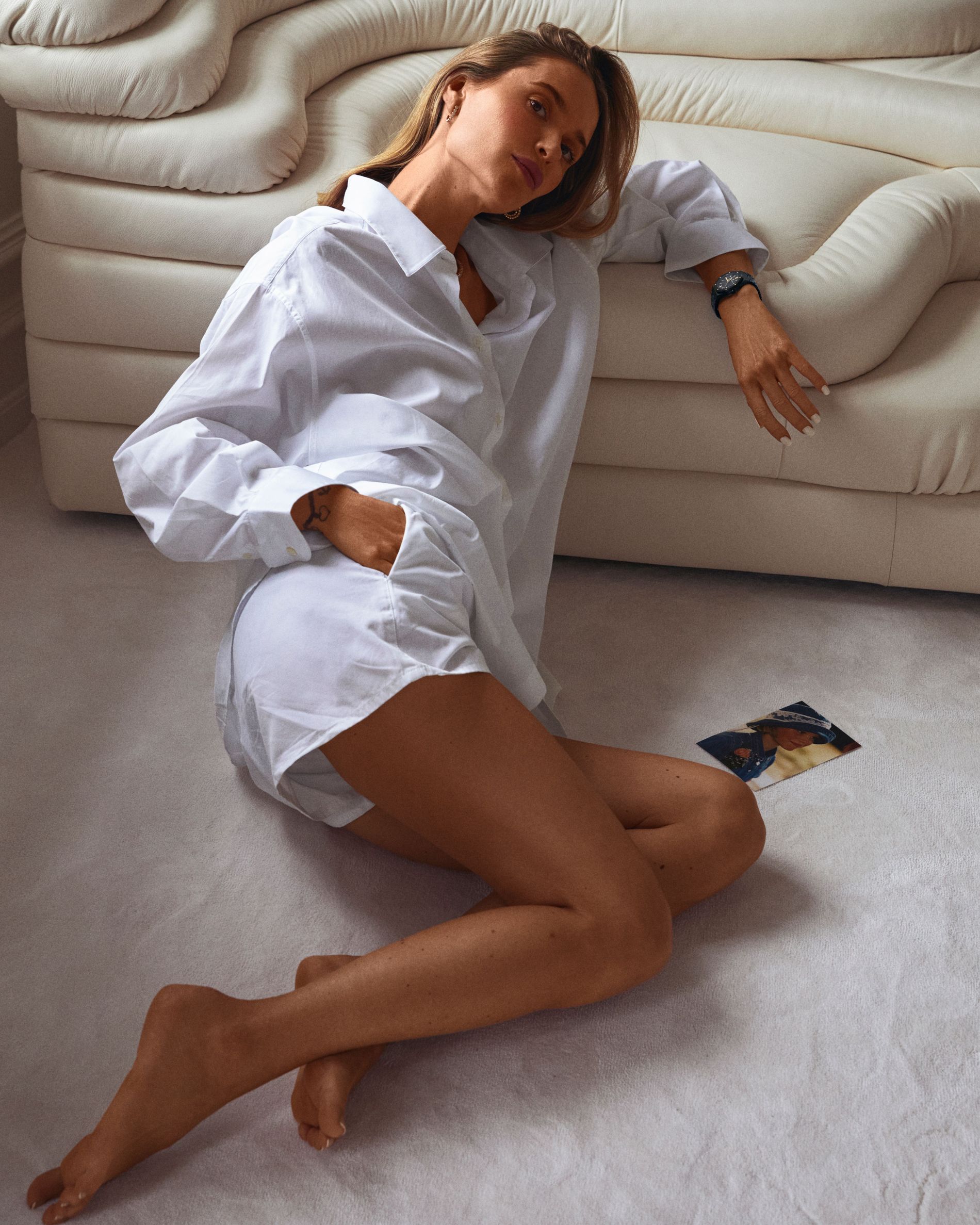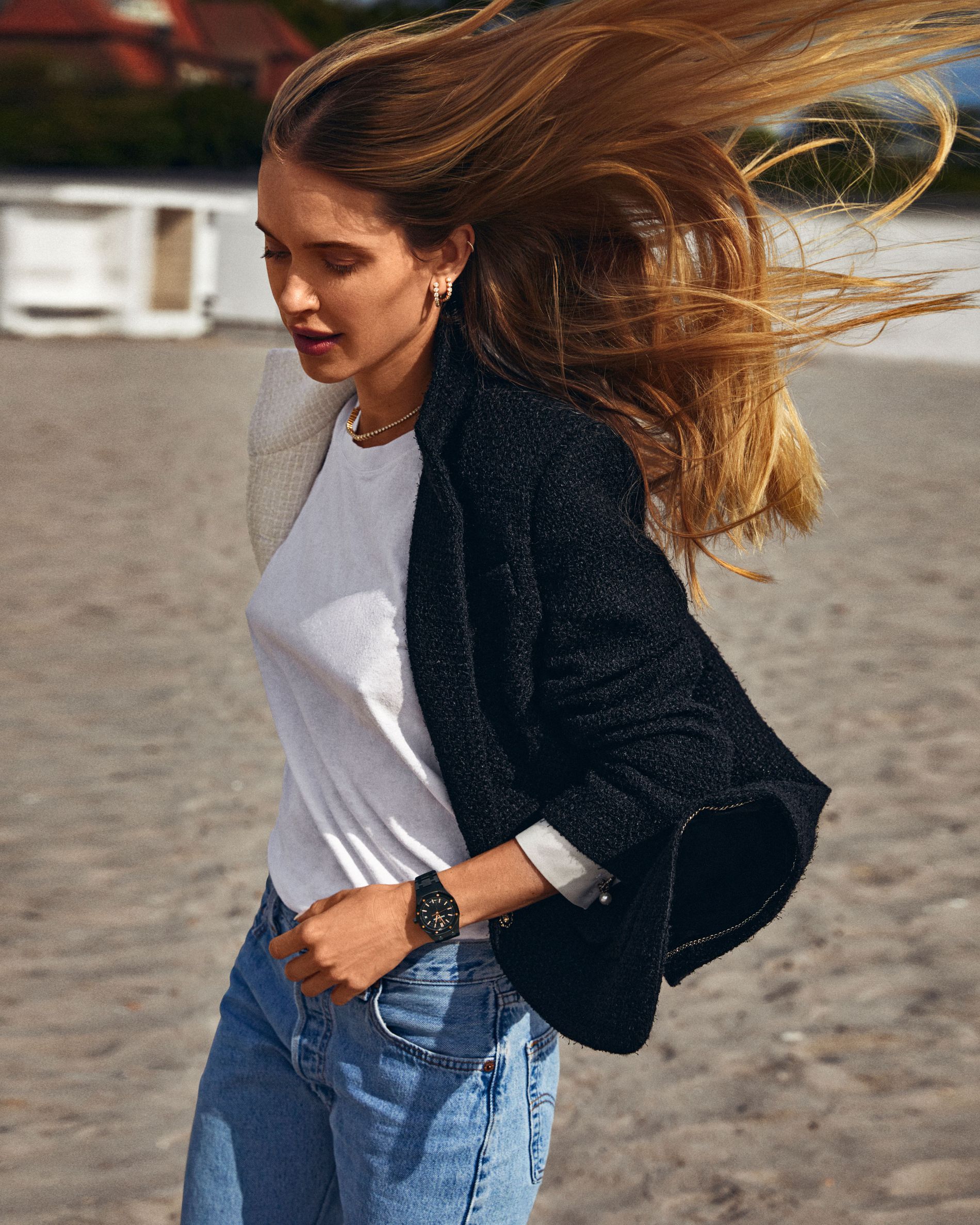 "I bought these vintage jeans 15 years ago; they've been repaired and stitched over and over again. I can't even count how many times I've worn them for both fashion weeks and at home," she says. Next to her jeans, shirts and tees are the key wardrobe pieces which keep her 1.1M Instagram followers satiated daily – and top of her list, a tailored two-tone blazer. "It stands out as something really classic and timeless in my wardrobe, and it's a piece that makes me feel elegant and chic."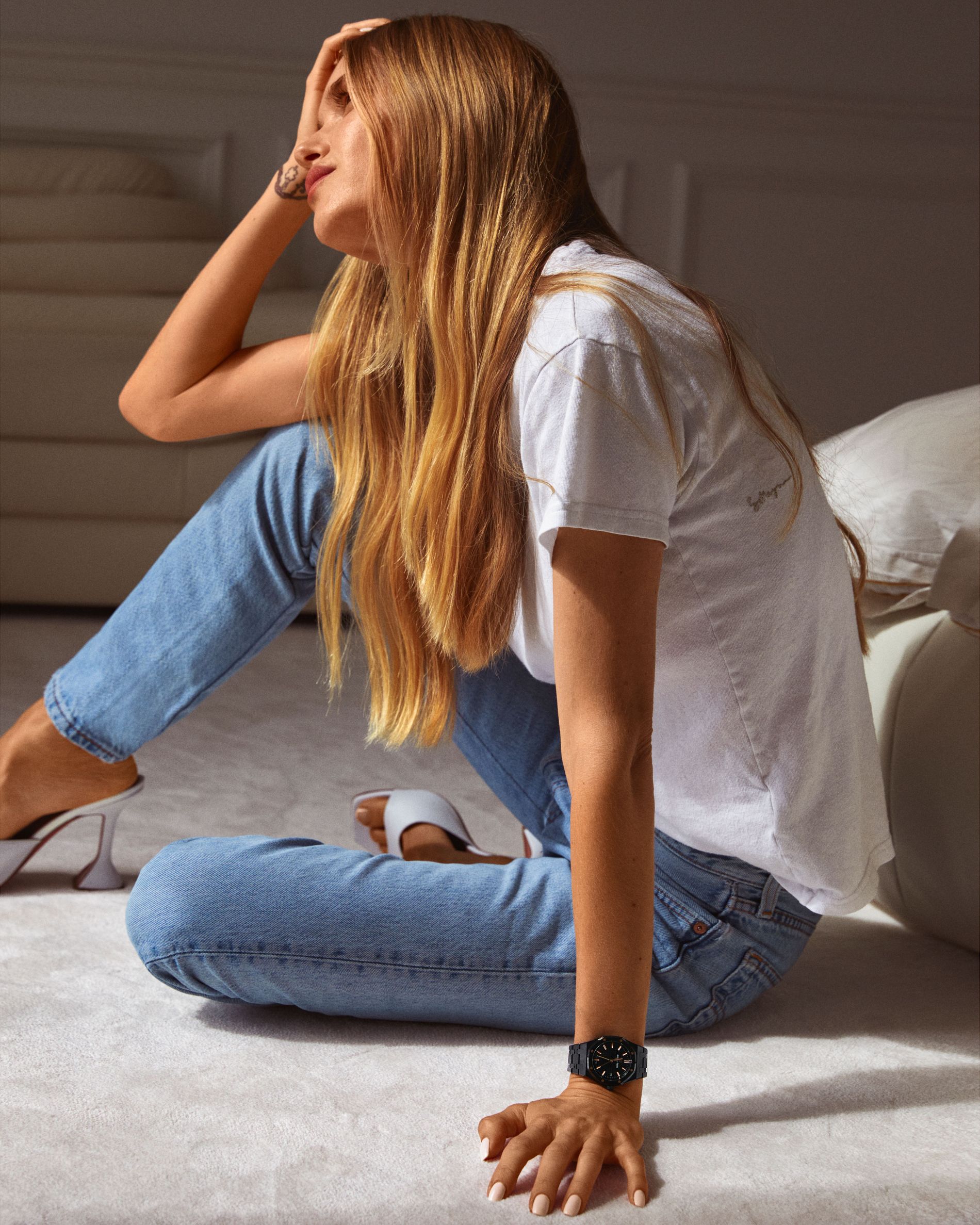 When it comes to signature accessories, Teisbæk has it nailed. Square Celine black frames, chunky gold vintage Chanel necklaces, and her Royal Oak black ceramic watch effortlessly completes her off-duty look. And of course, wearing the right shoes, she says, makes her feel empowered.
"When I feel most comfortable in my outfit, it gives a boost to my confidence," she says. "While style can change, my watch and jewellery, I will hold onto forever."