Weekday taps Per Götesson for a second capsule of reworked deadstock pieces
For Per Götesson, collaborating with Weekday is a homecoming. This isn't simply because the London-based designer hails from Sweden (he grew up on the countryside in Vimmerby, the home of iconic Swedish writer Astrid Lindgren); Götesson used to work on the shop floor of the Swedish retailer.
"When I was doing my undergraduate in Stockholm, they helped me to stay afloat financially," he tells me over video chat. Located on Götgatan, the main strip on the so-called "hipster" island of Södermalm, the Weekday flagship is a Mecca for cool young Swedes. "That's the catwalk of Södermalm. It's that scene of people wanting to show off the latest trends."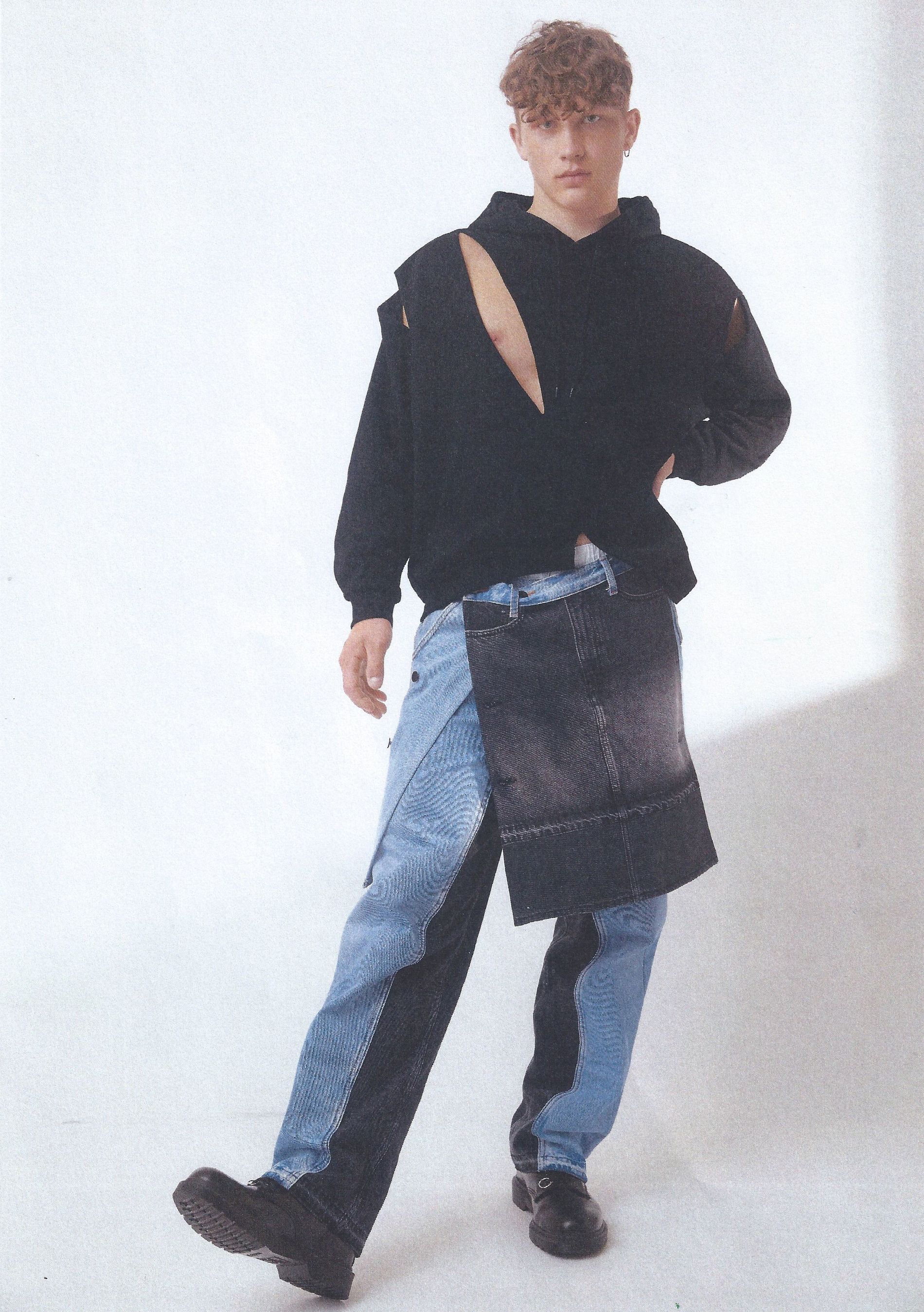 For his second Weekday capsule, Götesson delves back into Weekday's current deadstock archive to Frankenstein a tight series of reconstructed denim and jersey pieces. "I always like really ordinary fabrics," he says. "It's about making these very ordinary materials precious and beautiful."
Here, Götesson applies the same delicious design ethos — the unusual seam lines, the subversive silhouettes — that have earned his eponymous line cult status. Take, for example, the slashed jersey hoodie Götesson wears on our video chat. The classic streetwear item appears thoughtfully attacked by Freddy Kreuger resulting in a garment that is at once aggressive and sensual.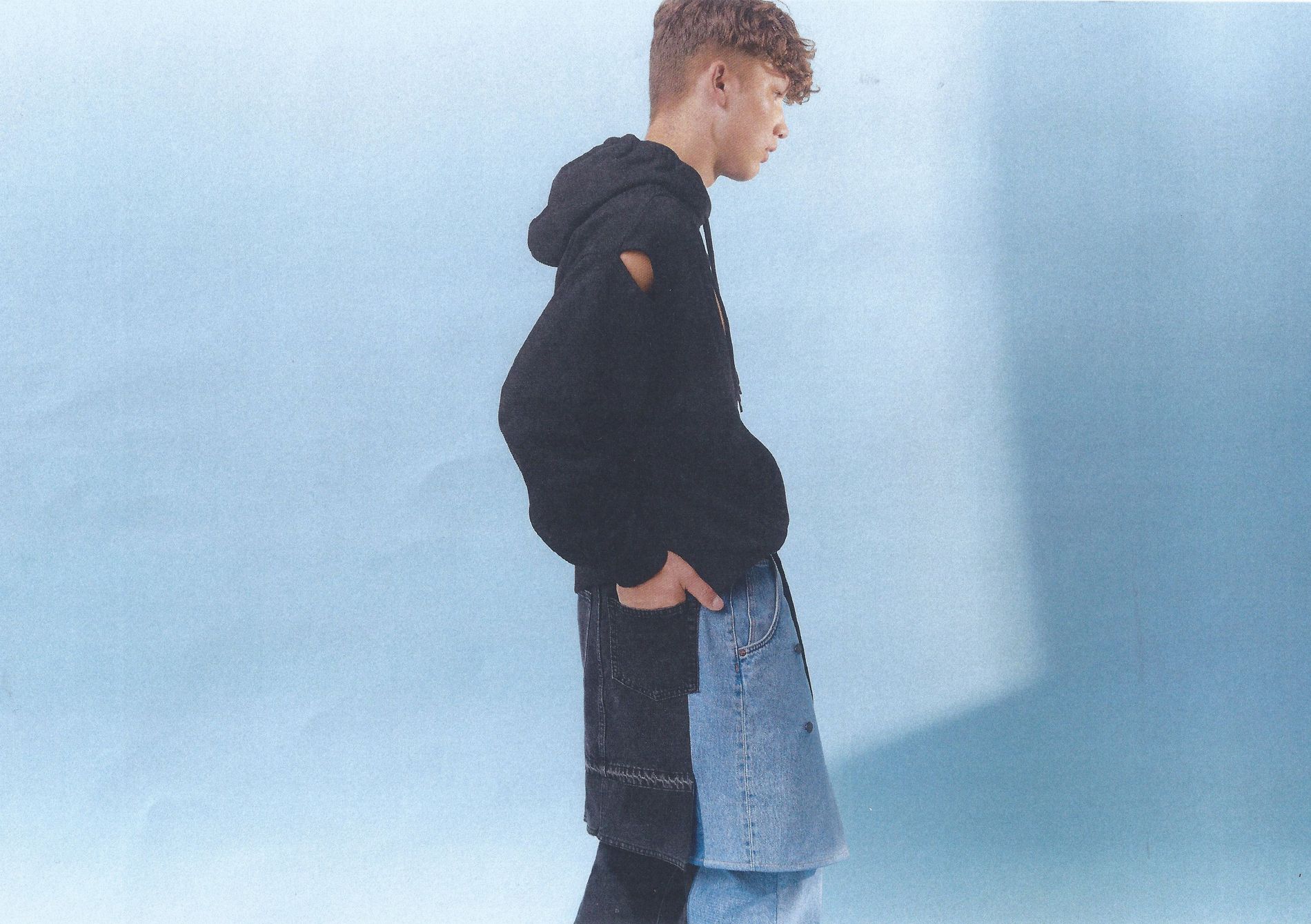 Götesson is enamoured with these dichotomies. The collection draws inspiration from Marlon Brando, the epitome of aggressive sensuality. "You have these masculine stereotypes, which, in the gay scene, are sort of icons," Götesson says. "I really wanted to play with this imagery of Marlon Brando in a white T-shirt and jeans because that's so relatable. But what we do with these cuts make it kind of elegant." This is notable both in the wide-cut pleated jeans, which would absolutely slay on the Södermalm catwalk, and the more subdued panelled option, which harken to cowboy chaps.
Meanwhile, Götesson's other source of inspiration was the more overtly queer imagery of Swiss photographer Karlheinz Weinberger. "I like to play with this idea of sexuality," he says.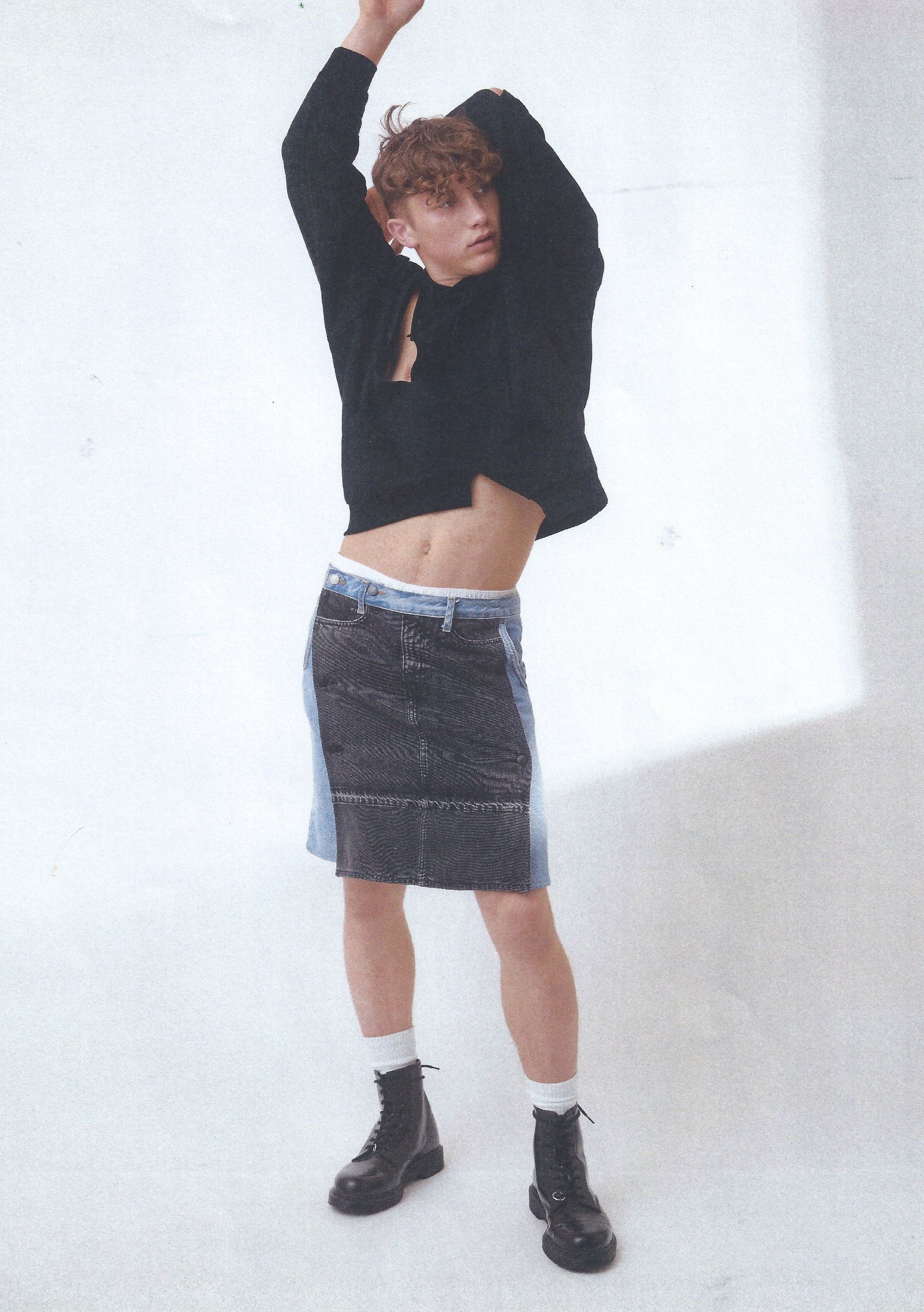 From Weekday to Acne, there is a great tradition of denim here in Sweden, something which Götesson views as unabashedly Swedish. "We have become experts at sort of these everyday pieces instead rather than, I don't know, evening dresses," he says. "It's considered quite indulgent to dress up."
There are a few more things Götesson thinks of when he thinks of Sweden. It has been ages since he's been back — he did the fittings for this capsule over Zoom. "The air and the forest, my family. And coffee, everywhere."
The collection will be available here August 26.