Accessorising her Danish faux fur with a Ganni beanie, the actor and filmmaker has officially hit Scandiphile status
Tis the season of the faux fur coat. Olivia Wilde is the latest to fall for its fuzzy siren song, stepping out in New York in Malene Birger's mid-length Kaliies jacket.
Arguably a pioneer in the oversized faux fur space (the ankle-sweeping Kavela has been in the Danish brand's repertoire since last winter), Malene Birger's faux toppers set themselves apart by being, well, daringly realistic. No unnatural colourways or synthetic stiffness here, just impossibly plush and fluffy fakery, rendered in natural hues. This iteration is cut in a gentle A-line with sweet tassel details.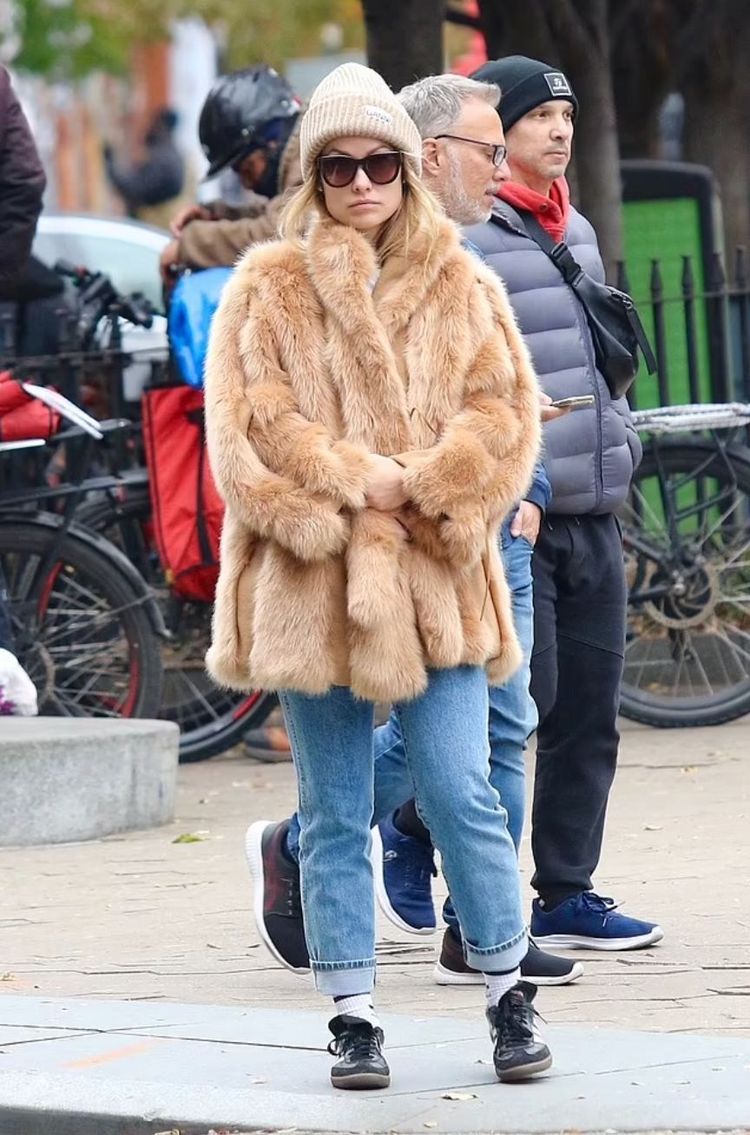 Wilde let her coat take centre stage, pairing it with an easy white t-shirt and light wash denim and gum sole adidas trainers. Further proof that the throw-on-and-go faux fur is appropriate in all outdoor situations.
But the actor-director's coat wasn't her only Scandinavian statement. Wilde topped off the look with a Ganni beanie. Another A-list Scandiphile is born. We love to see it.