Norwegian-Spanish ballerina Candela Lasanta Ebbesen married Michael Johansson, director of photography, in a Cadiz setting fit for the stage
The most memorable ballets have the most heart-wrenching love story running through them - think Swan Lake, Giselle, Coppélia. When Candela Lasanta Ebbesen, a half-Spanish and half-Norwegian professional ballerina, met Michael Johansson, a Swedish director of photography at a video shoot in 2014 in London, little did they know they'd go on to star in their own real life ballet-worthy love story (sans the baddies, betrayals, and ghosts, of course).
"I was dancing, and [Michael] was behind the camera," recalls Candela. "We had an instant connection and have been inseparable ever since. We truly had that lovestruck feeling that they write books and songs about, and we still do today. It sounds cheesy, perhaps, but it couldn't be more true."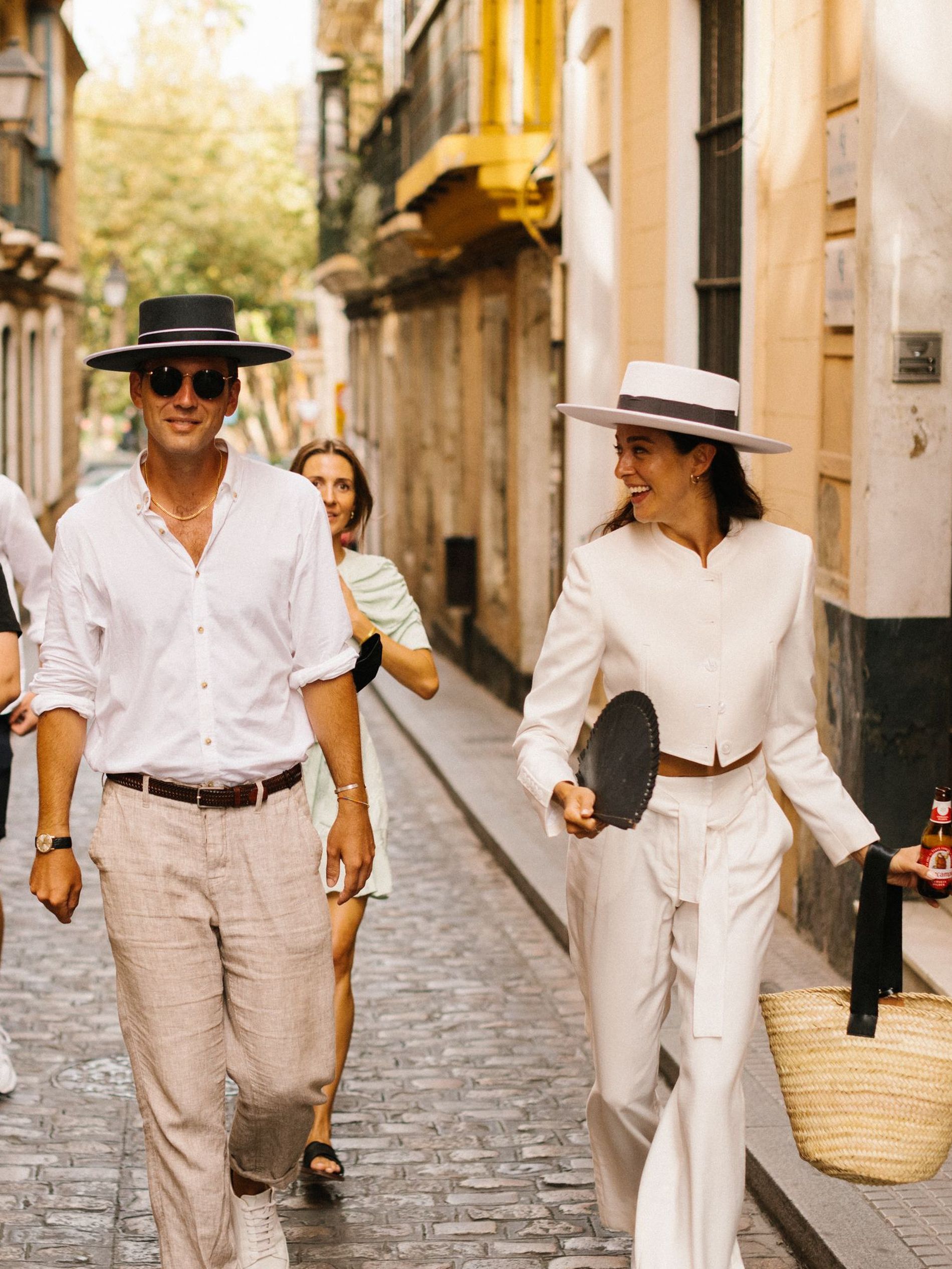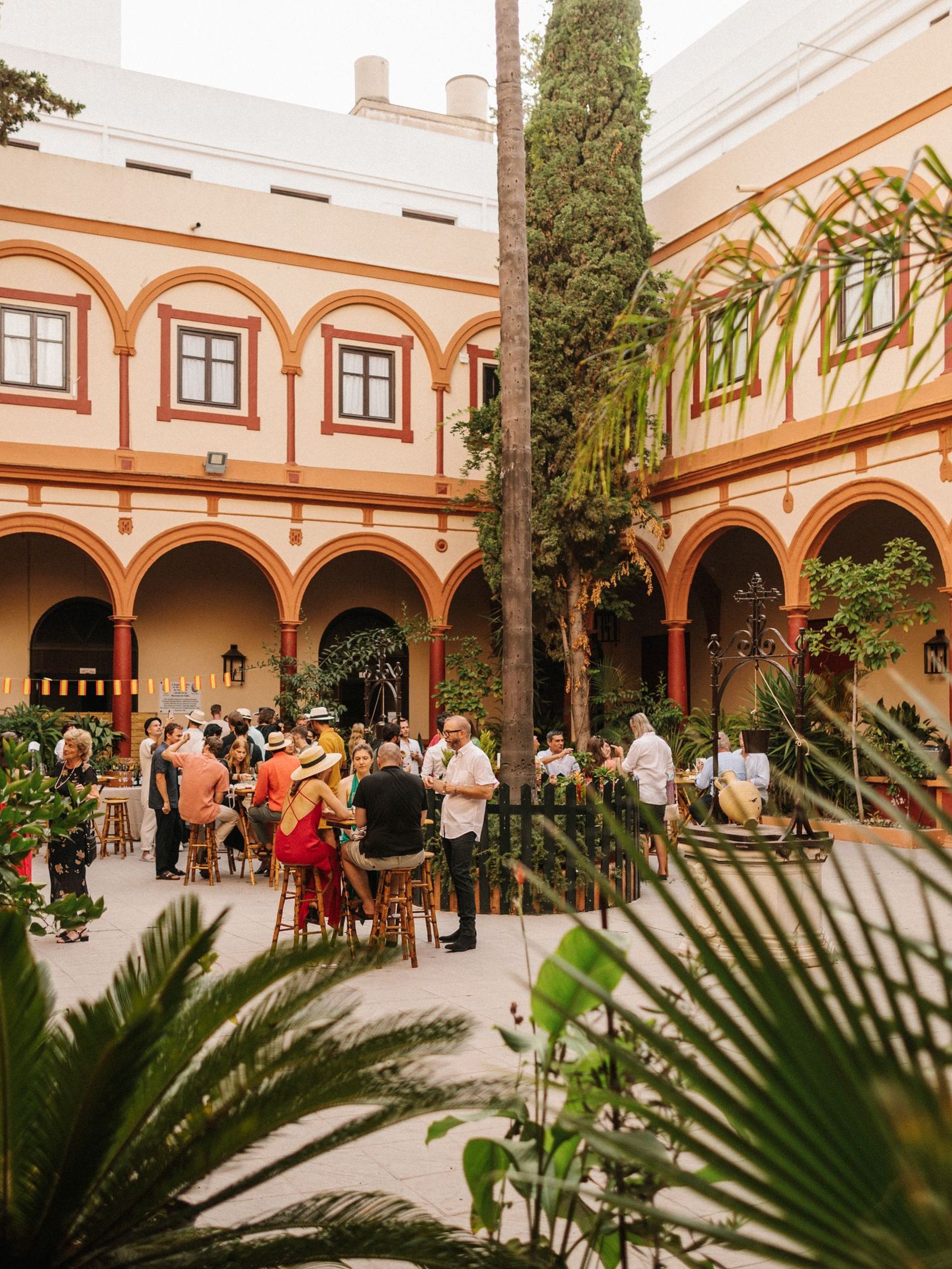 Love in the time of Covid-19 is one thing but planning your dream wedding right in the middle of a pandemic is quite another. After Michael's 2019 proposal on the private rooftop of the couple's favourite hotel in Sevilla, EME Catedral (among the setting sun, plenty of tears, chorus of yeses, and Candela's favourite song, Monicas Vals by Monica Zetterlund playing) the couple set about planning their special day, pandemic or not.
"The first detail that we settled on was that we wanted to be married in my mother's beautiful birthplace, Cadiz, Spain," says Candela. "Although I was brought up in Oslo with my Norwegian father and Spanish mother, I've always had a profound connection to my Andalusian roots. Cadiz is our favourite place to spend our summer vacation, and it meant a great deal to us to get married in the same church where my parents were married three decades ago."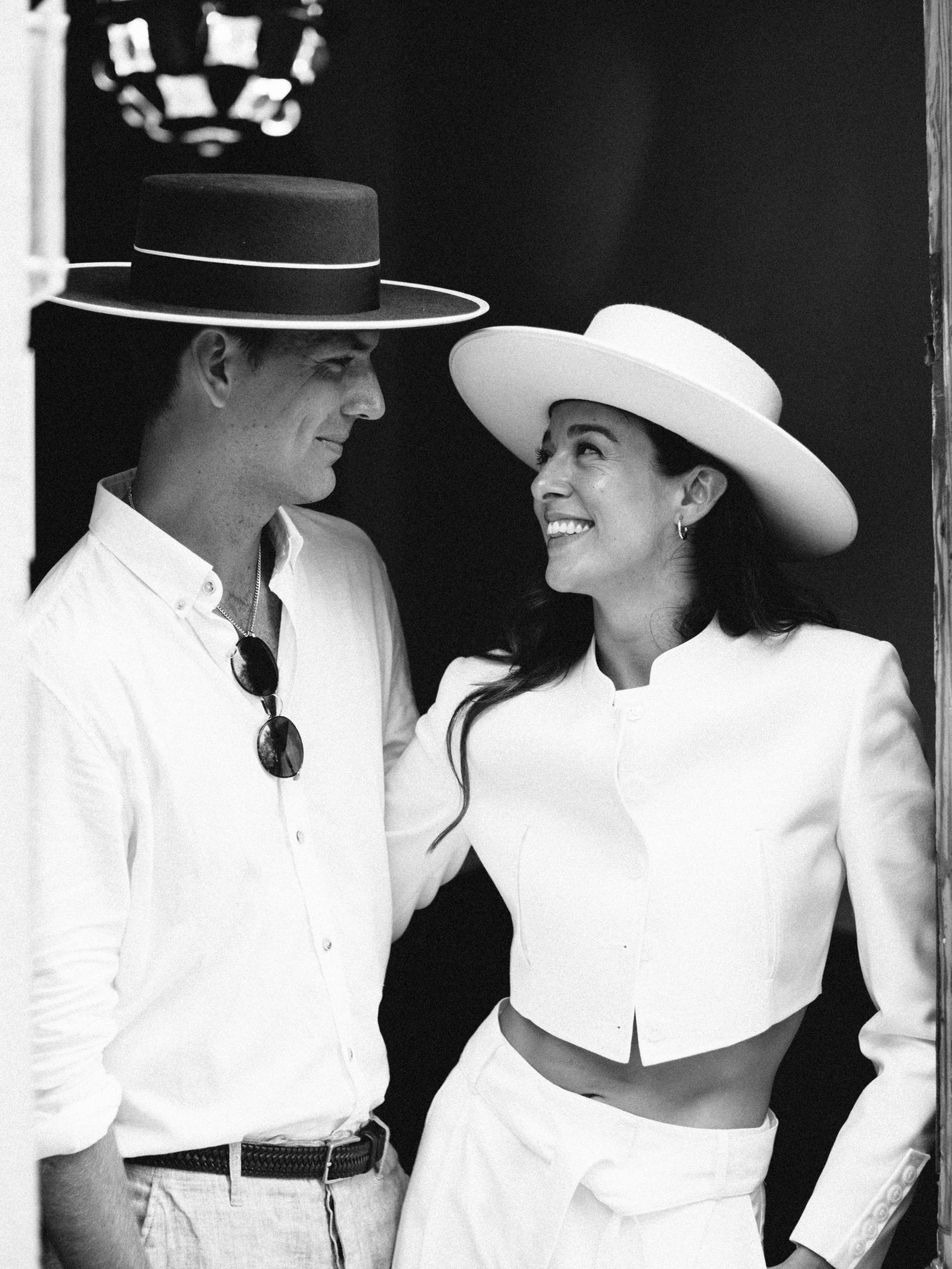 Photo: Fabian Wester
Navigating a destination wedding during a pandemic called for additional help of the highest order. "Oheme Bodas local wedding planning expertise was undoubtedly the best decision we could have made," Candela says. "They held our hand every unstable step of the way throughout the two years of the planning process and countless Covid waves and restrictions."
After visiting potential locations, Candela and Michael settled on a traditional Andalusian horse farm for their three-day celebration. Describing it as "something out of a movie, surrounded by olive groves and Andalusian smooth hillsides," the couple wanted their mostly international guest list to have a full Spanish Andalusian immersion and such a location well and truly ticked the box. Finding and deciding on a wedding dress (fit for a ballerina) was as not as easy.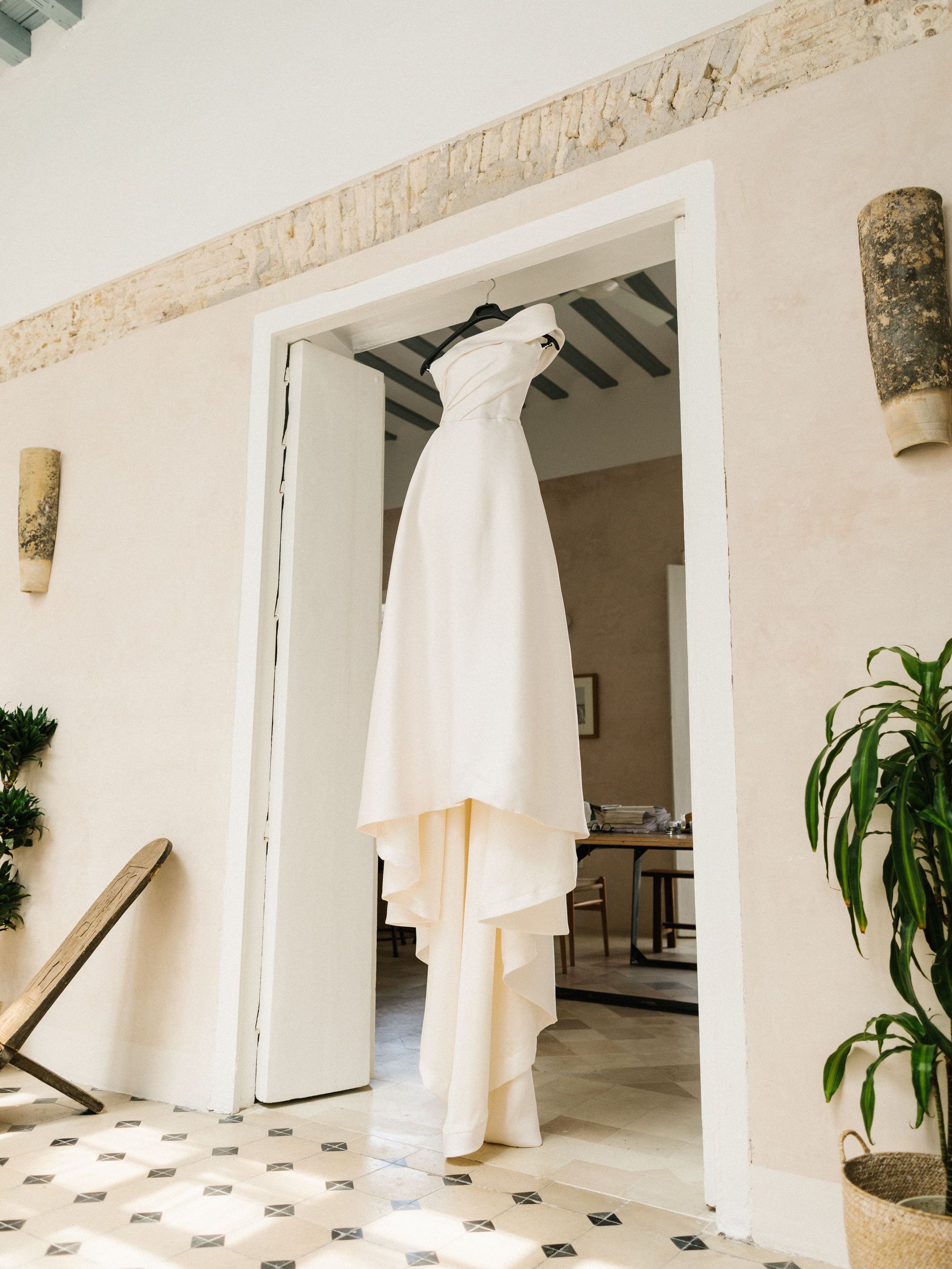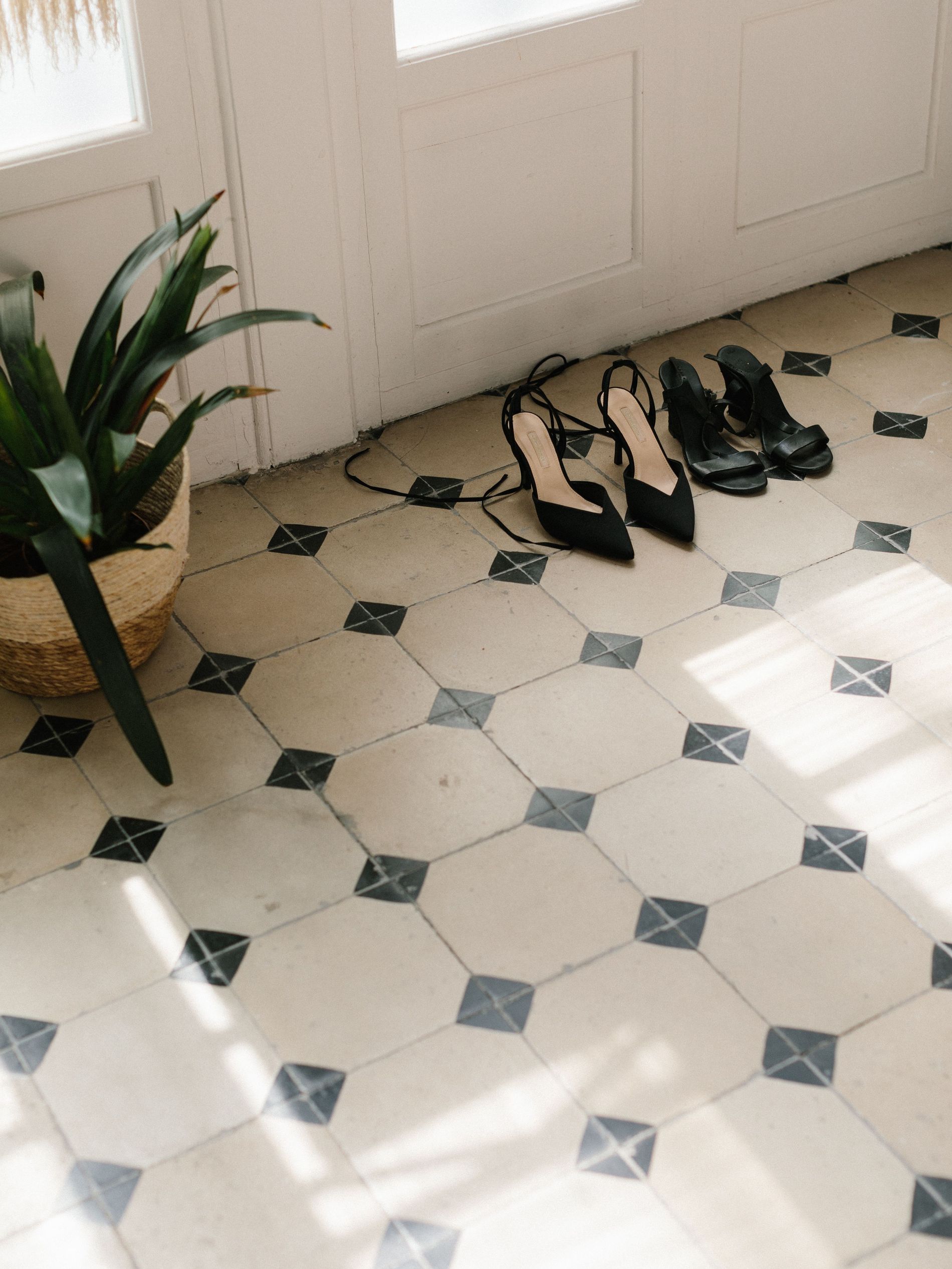 "Being a professional ballerina, you wear beautiful couture costumes on a daily basis, so I knew finding the dress was going to be somewhat challenging," she says. "I tried on a number of dresses, from big designers all over the world, but never found anything that resonated with what I was looking for. Everything I tried on was either too romantic and therefore only reminded me of a ballet costume, or far too provocative for a Catholic church – having a custom-made dress was the best way to proceed."
Candela's friend, designer, and fellow Les Ballet de Monte Carlo dancer, Lennart Radtke, created her dream church gown and reception party dress (plus the seven bridesmaids dresses) at the costume workshop at Les Ballets de Monte Carlo so the pair could meet between rehearsals (and lockdowns) for fittings.
I really wanted the dress to showcase my love for minimalistic Scandinavian design, while still being grand enough to fit the maximalism of the church
Candela Lasanta Ebbesen