Norwegian heritage brand Sandon's new collection, coined 'Solera', is guaranteed to infuse Spanish soul into your summer soireés
Calling all interior fanatics looking for eclectic pieces from far-flung sources: newly-established Sandon, founded by Norwegian sibling duo Synne and Sander Brendmoe, have made it their brand's mission to pluck inspiration from around the world to bring character and charm to your home. "These ceramics are some of the most beautiful I've ever seen", says Synne – also Sandon's creative director – of the latest Spanish-inspired collection, 'Solera'.
Renowned for its notable architectural and artistic presence, Granada is also home to the Sandon brand, and the artisans who handcrafted the new four-piece collection. First moulded in clay, dried and fired in a kiln, each Solera piece is hand decorated with intricate designs before the final firing, resulting in individual works of art with strong references to the cultural heritage of traditional Granadan ceramics. A white coat is then applied for optimal shine, prior to being hand-painted and fired a second time.
This traditional process means no two pieces are the same, making for unique tablescaping for serving summertime tapas – or to store fine jewellery and trinkets.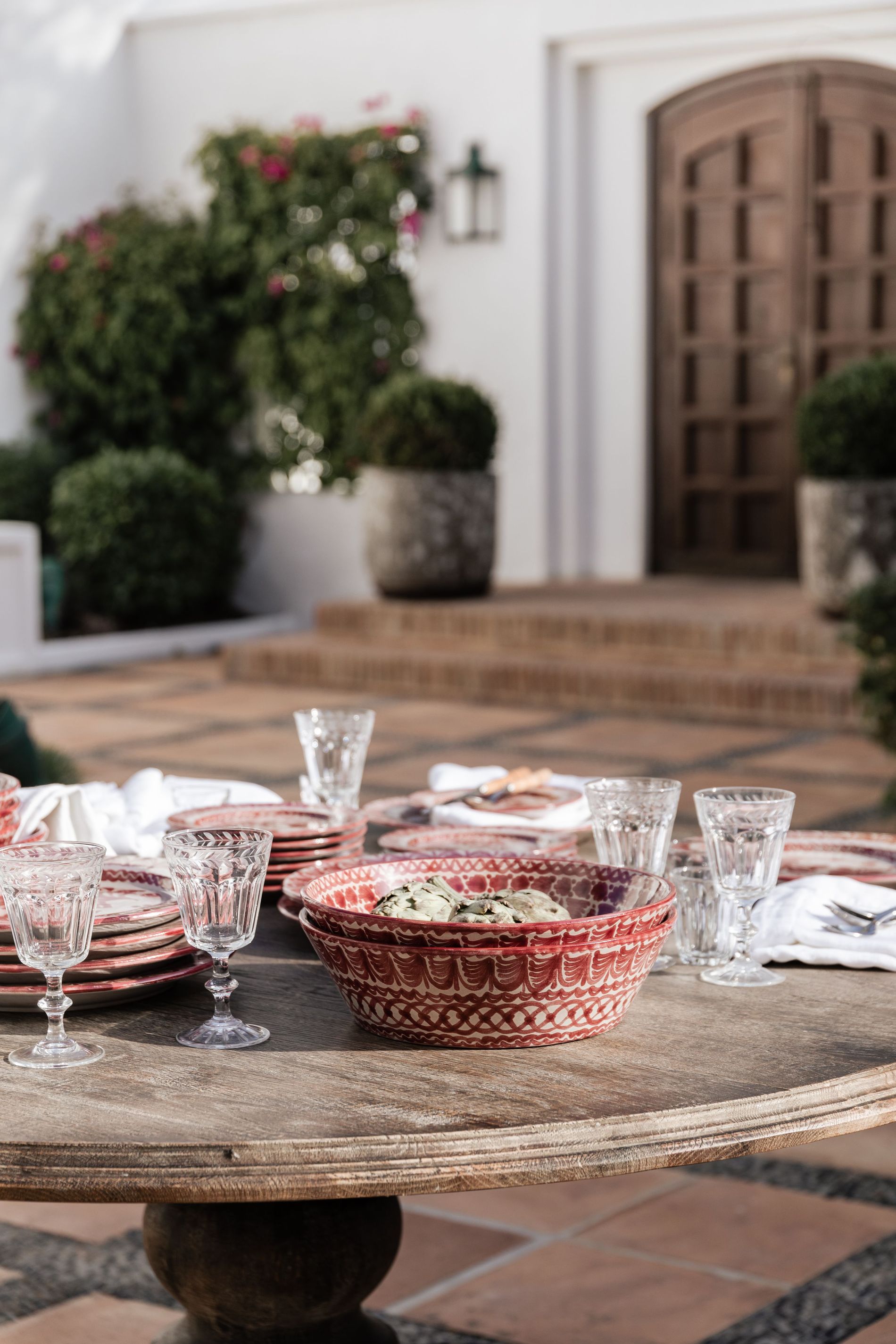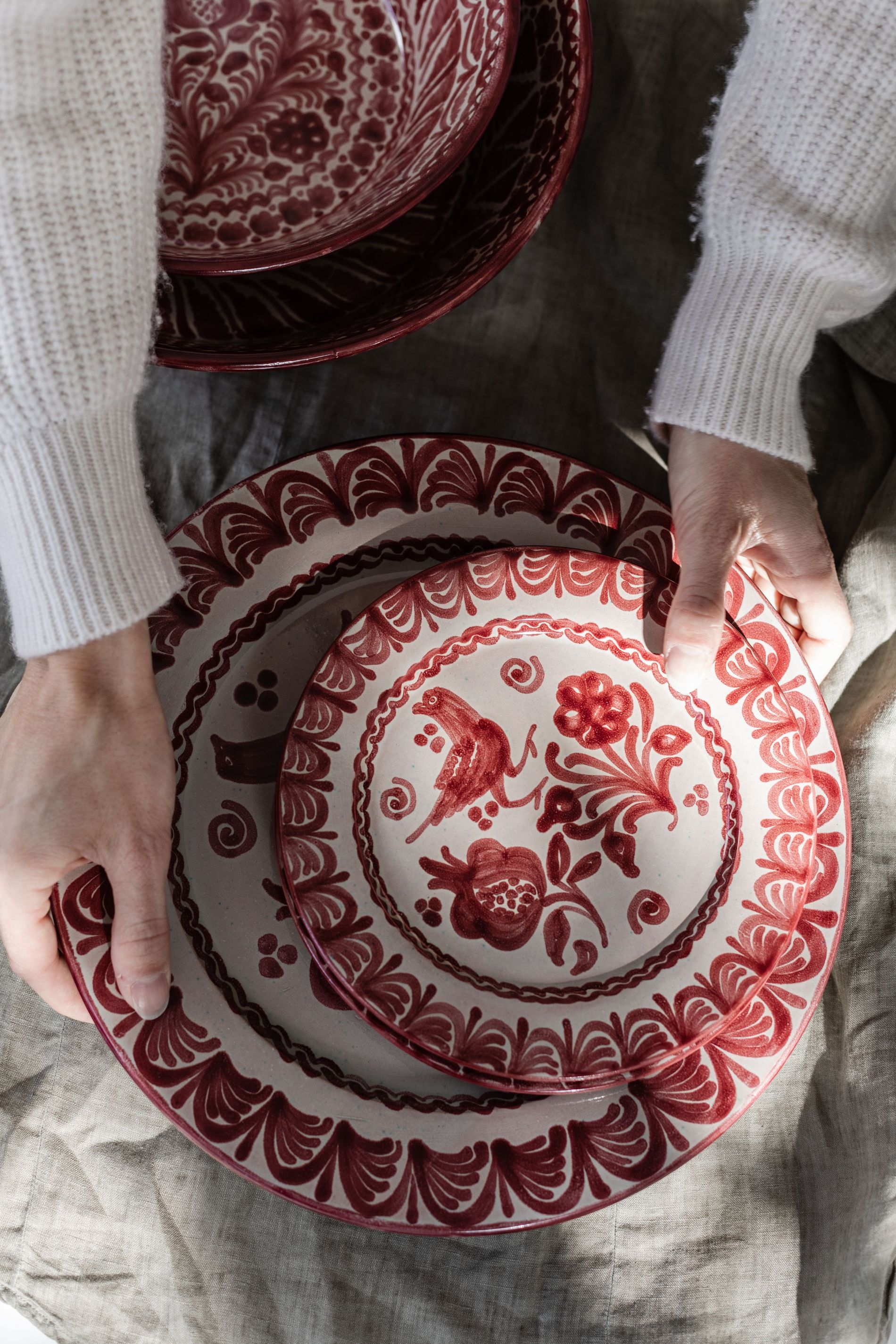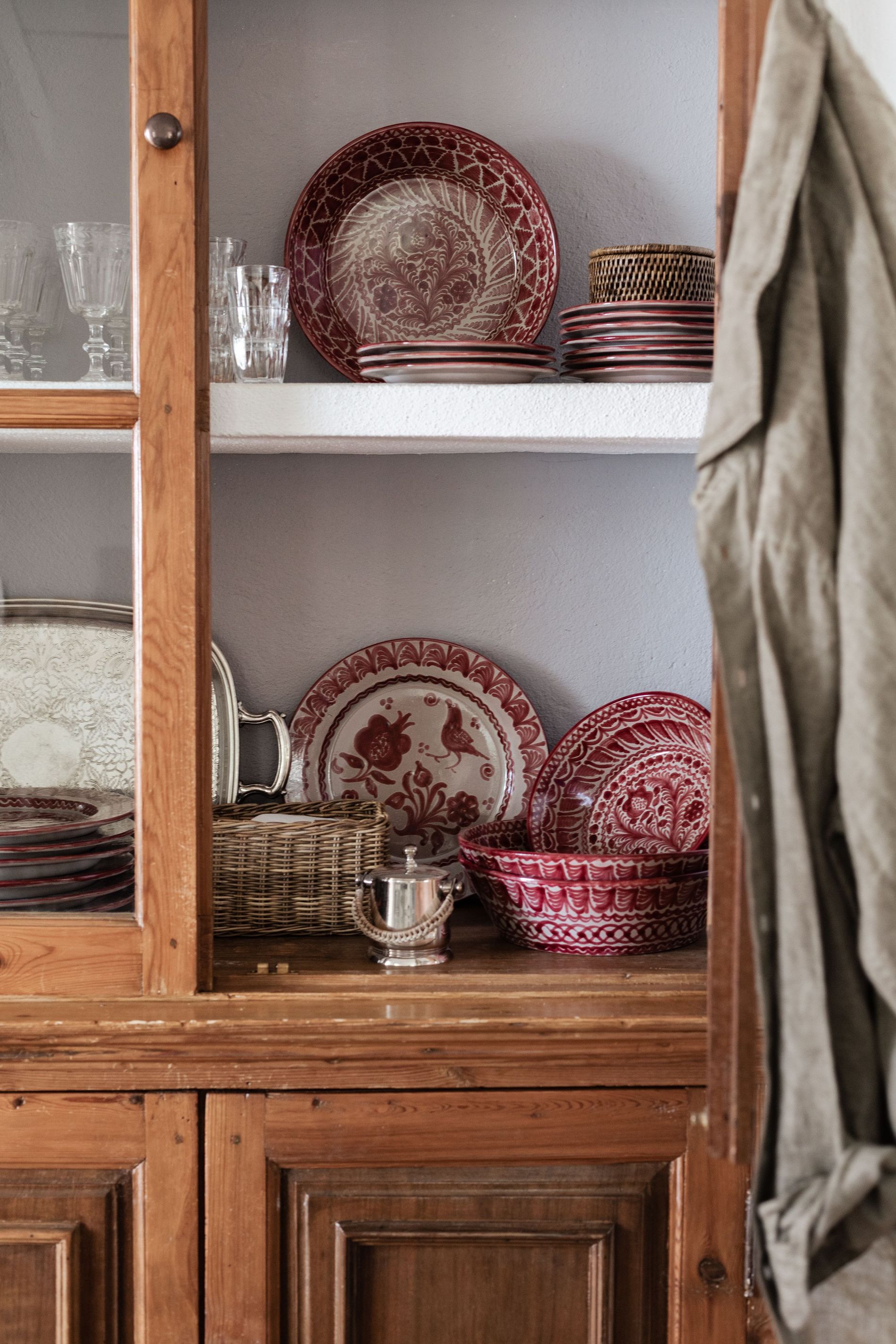 "In our sourcing for local artisans and factories, we came across this traditional ceramics artisan," says Synne. "Through our talks, he introduced us to the craft and offered to make a small collection for us. So in a sense we are furthering a tradition – which is an important aspect of the kind of brand we want to be."
Despite its Nordic roots, Sandon's latest collection veers more towards a representation of Granada opposed to Nordic techniques and mastery. "Norway is naturally a source of inspiration, but in the creation of 'Solera', not so much. Sure, we have some tradition with regards to ceramics in Norway as well, but 'Solera' is a representation of Granada and traditional Spanish craft."
'Solera' is a representation of Granada and traditional Spanish craft
Synne Brendmoe, Sandon's co-founder and creative director
Although Synne and Sander's wanderlust appears to be the catalyst driving the brand, their affection for their Norwegian roots and understanding of the growing integration and overlap of cultural influences is apparent. ''Traditionally all design principles are very craft based, however over time I guess you can say that Scandinavian is more known for the cleaner lines'' Synne comments. ''Whether this is true today is debatable, as cultures and styles are drawing inspiration from each other."
The expansive nature of Sandon is a masterclass modern-day design. In Synne's words: "For Sandon we don't want to be one or the other, but more a brand that adapts depending on where we are and what feels right."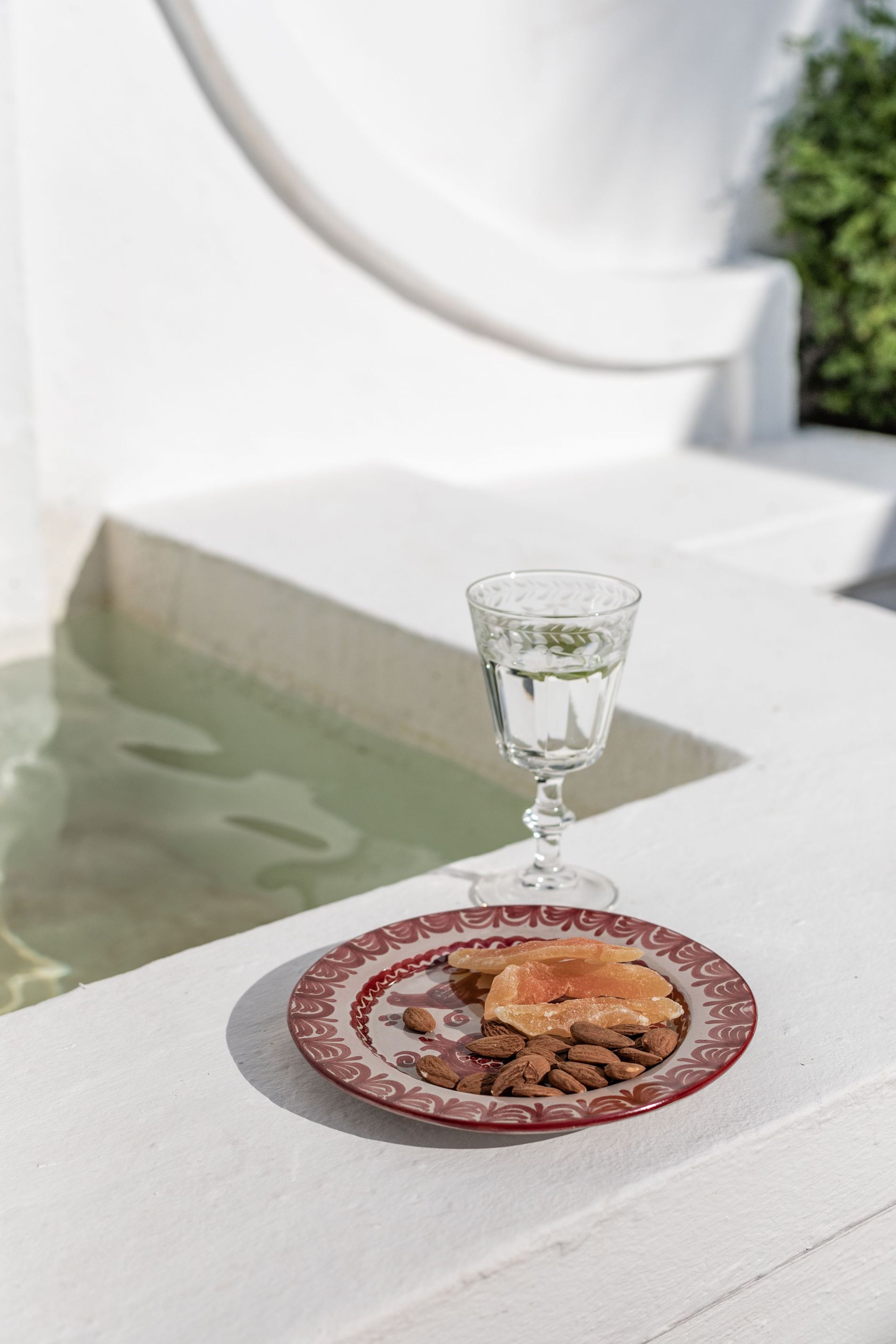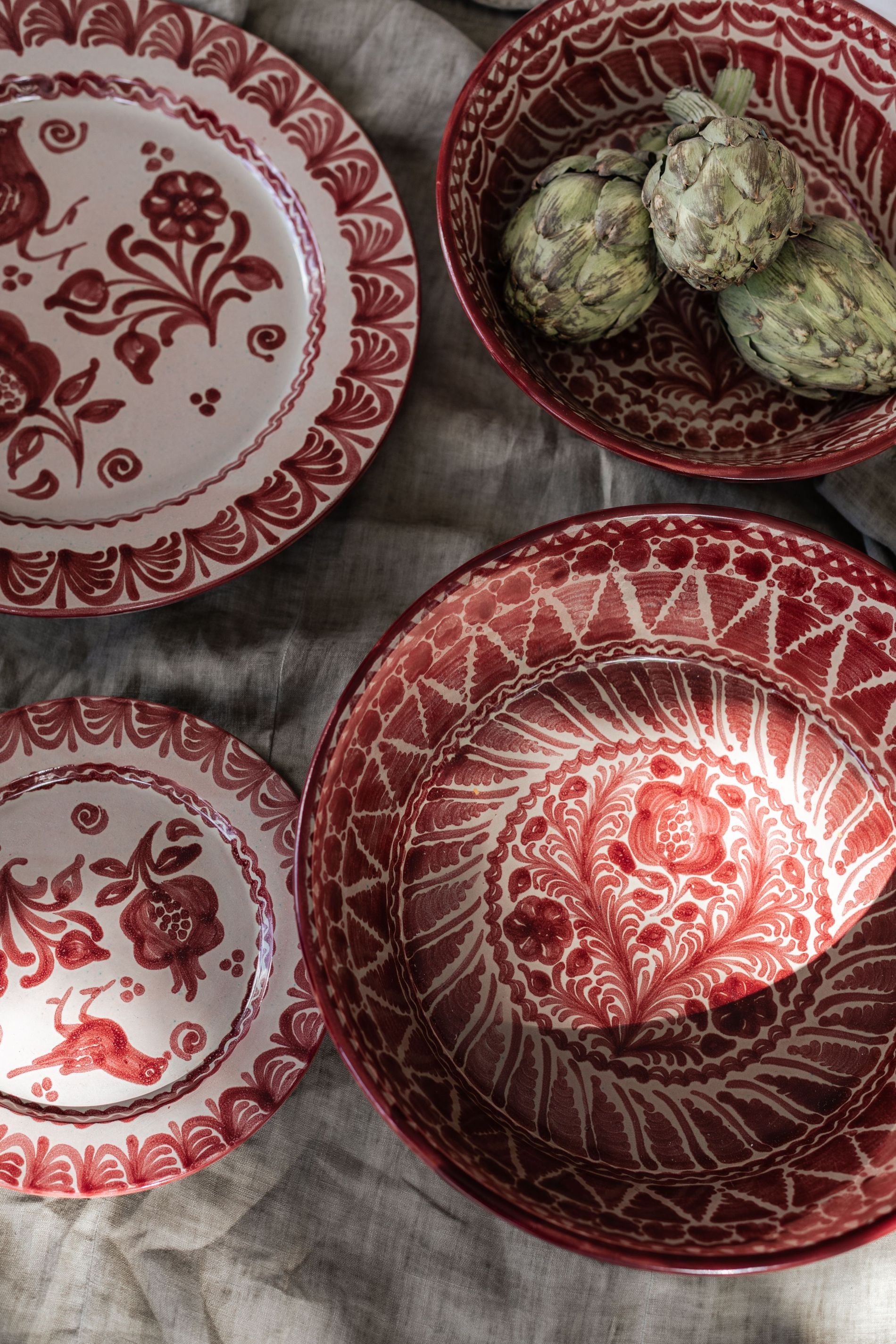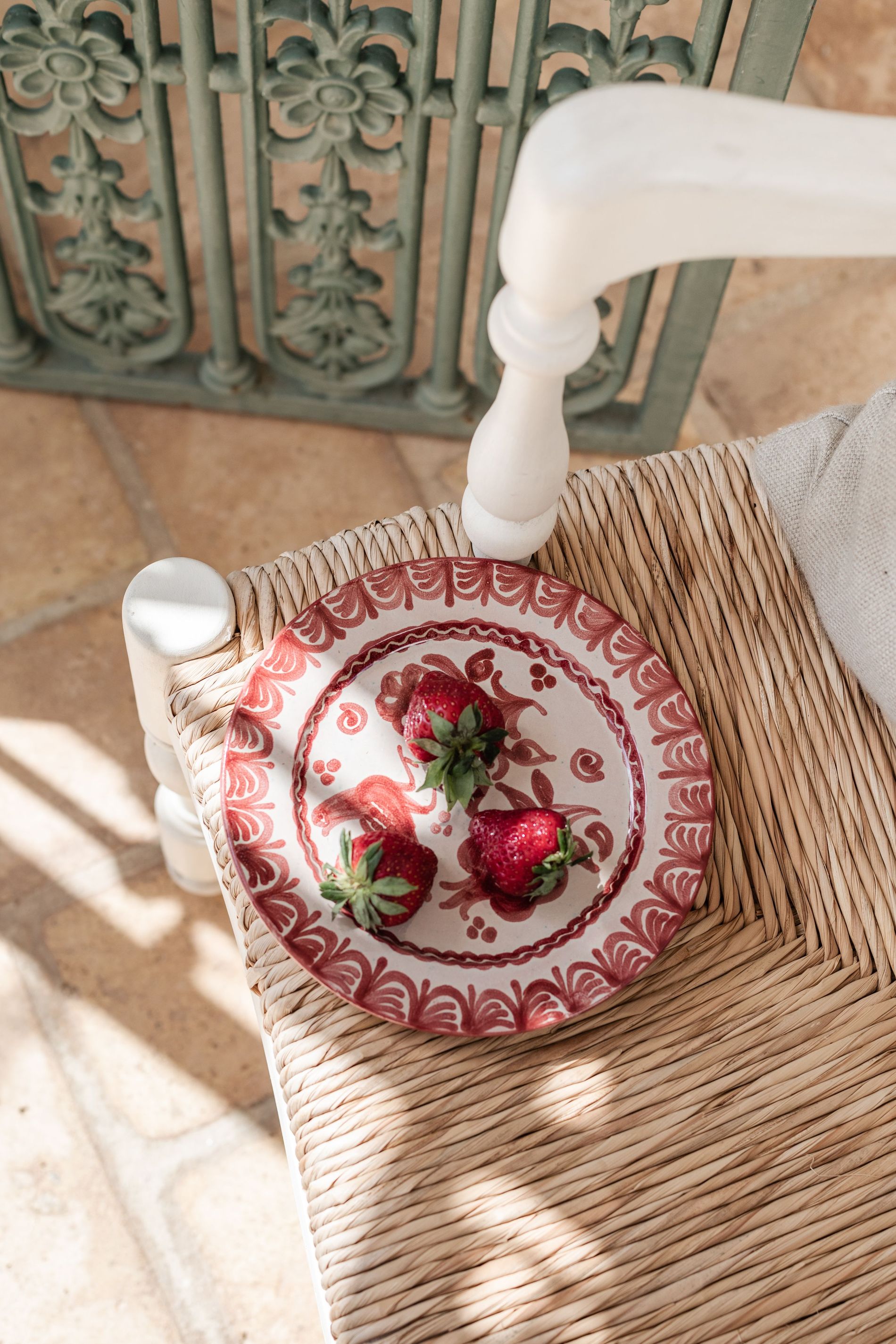 While 'Solera' is the first collection to be inspired by the southern Spanish region, taking a global approach ceramics is entrenched in the brand's purpose.
"'From a creative perspective we are excited by the idea of not being restricted to a specific style or adapting our collections to trends and seasons," Synne explains. "We believe inspiration can come from anywhere and are very excited to present a variety of styles to our customers," she goes on. Although we can expect continuity in Sandon pieces deriving from a plethora of sources (a reflection of its well-travelled founders), the brand's upcoming store opening in Marbella makes this collection particularly fitting.