The young designer speaks to Vogue Scandinavia on what the prize means to him and expands on his norm-break collection inspired by famous escape-artist Harry Houdini
Newly graduated from the eminent design school Beckmans College of Fashion, Niklas Gustavsson is the winner of this year's NK Stockholm Young Talent Award. Awarded the prize for his graduate collection 'Houdini', the young designer will receive 10.000 sek, with the collection displayed in NK's pop-up area with the possibility for customers to have the pieces shown custom made.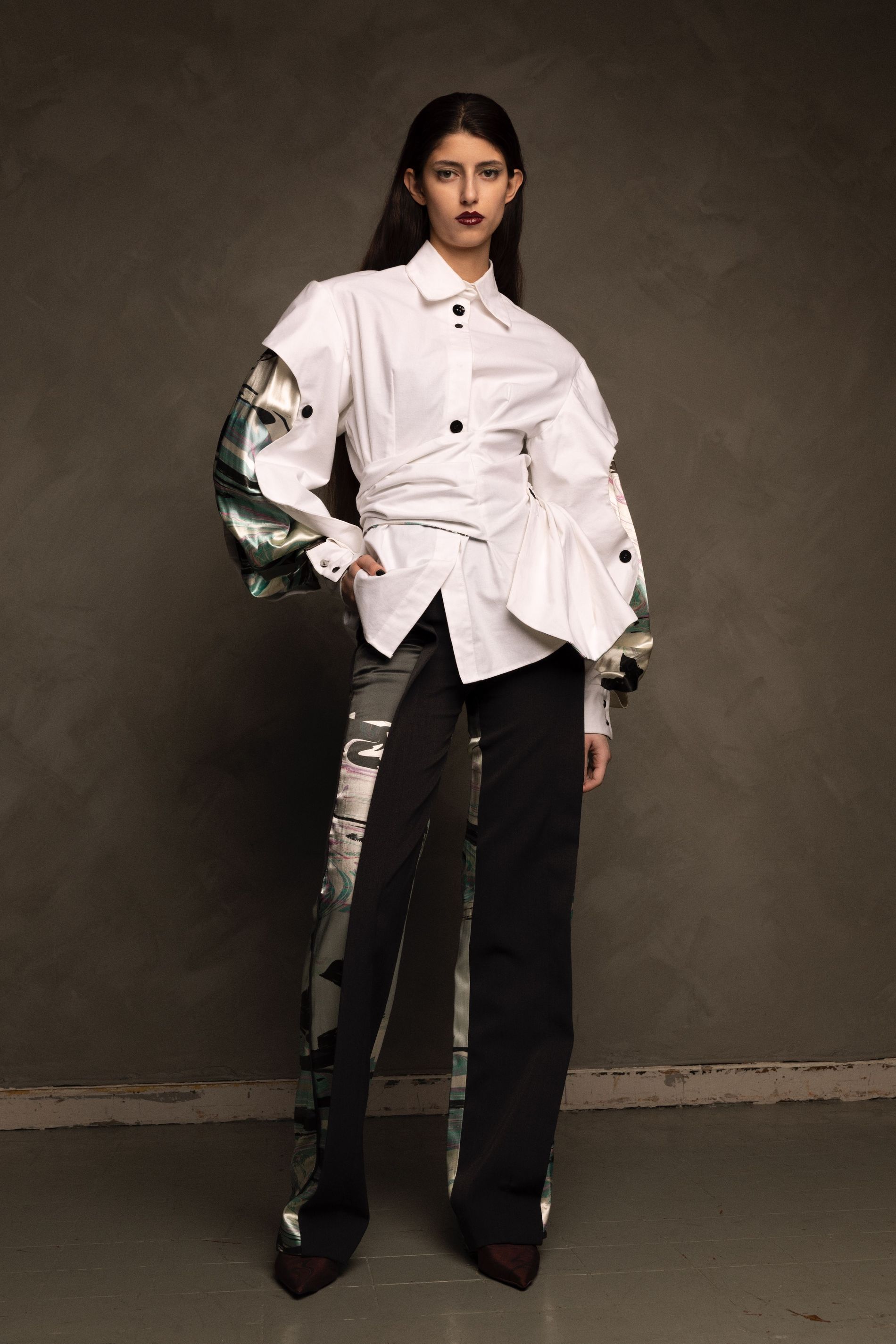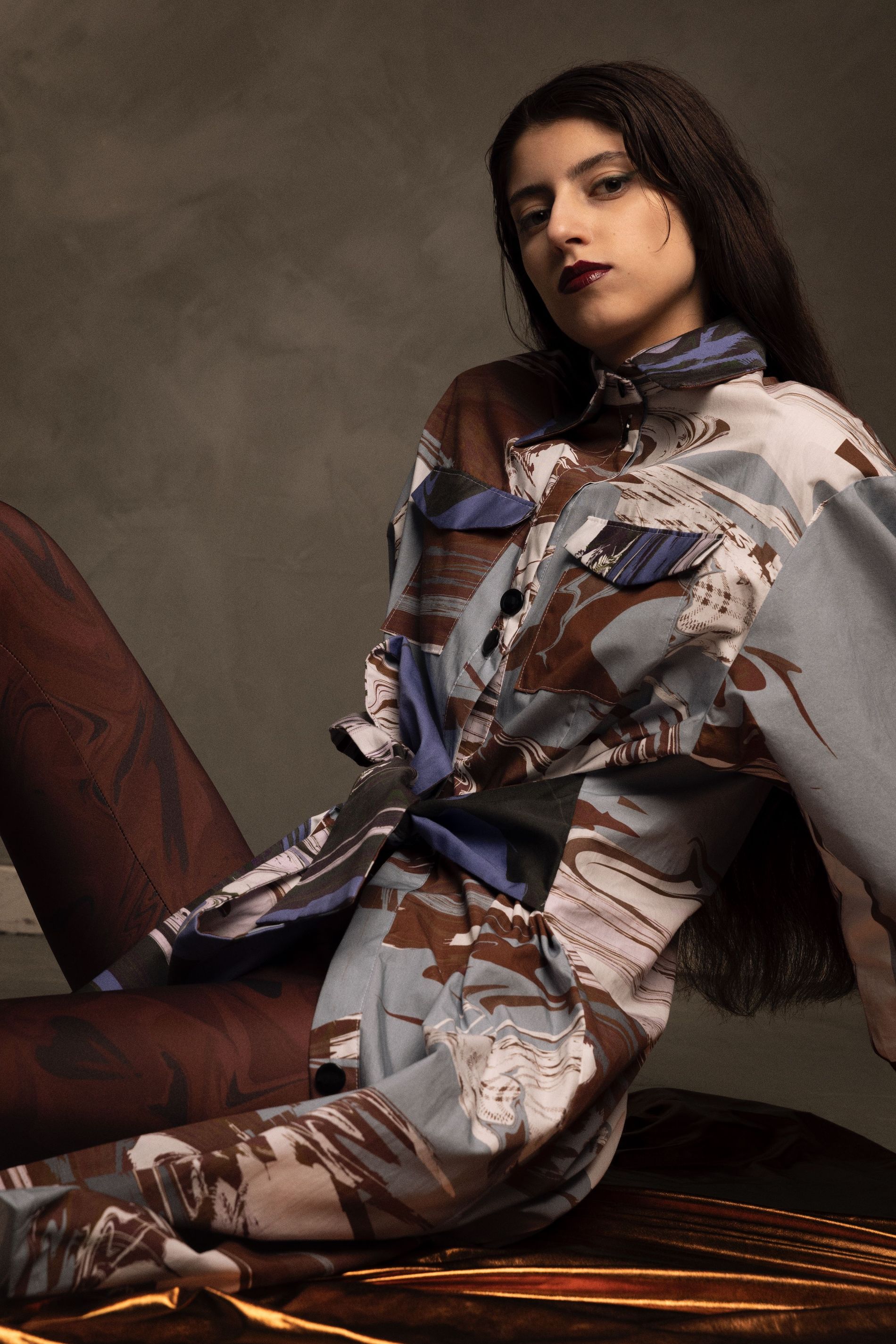 Named 'Houdini' after the famous escape artist, Gustavsson's collection explores identity and is based on memories from his upbringing. "It was about finding my place, about breaking traditions," Gustavsson told Vogue Scandinavia. The collection highlights the fear of breaking norms and relating to unspoken social and cultural codes.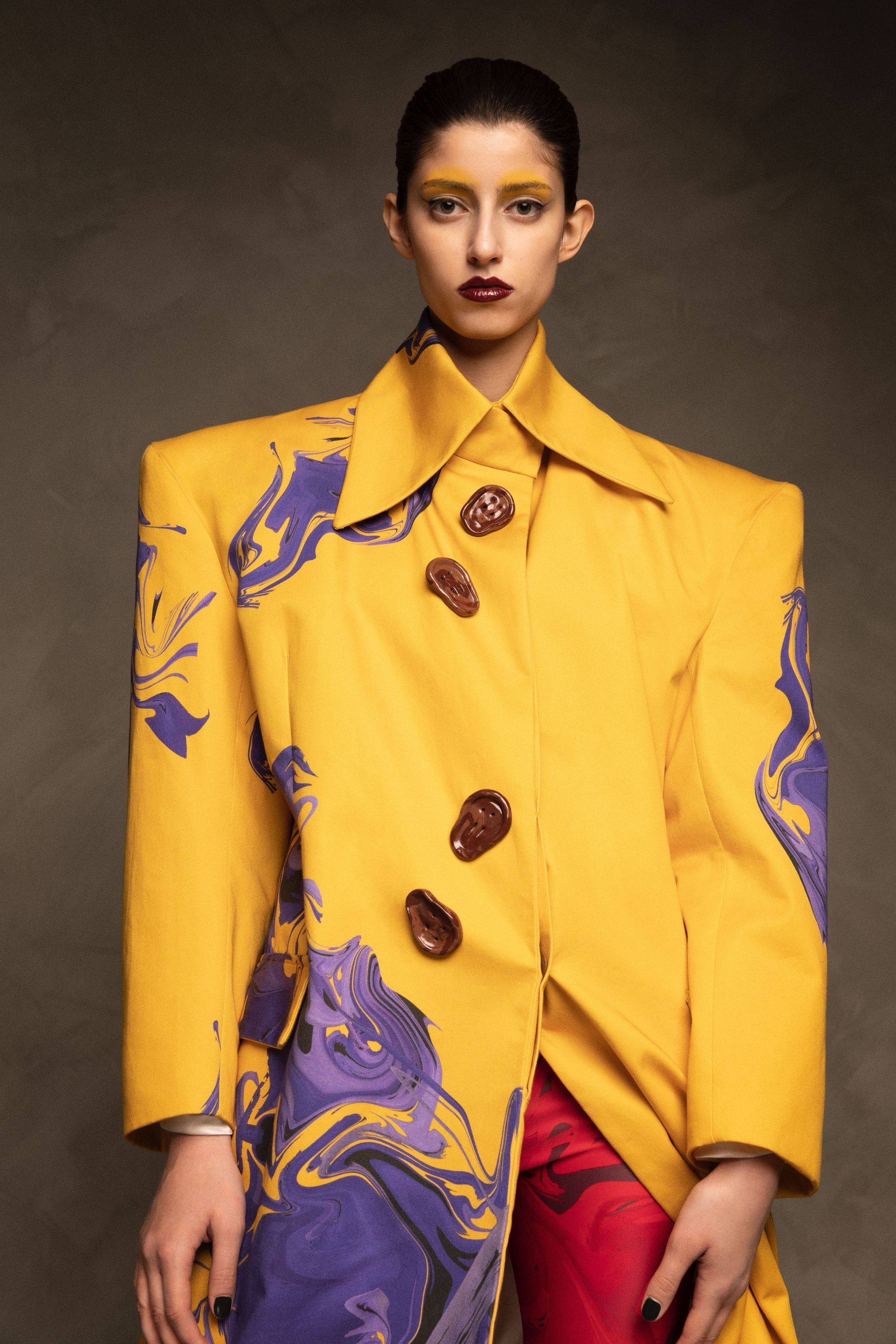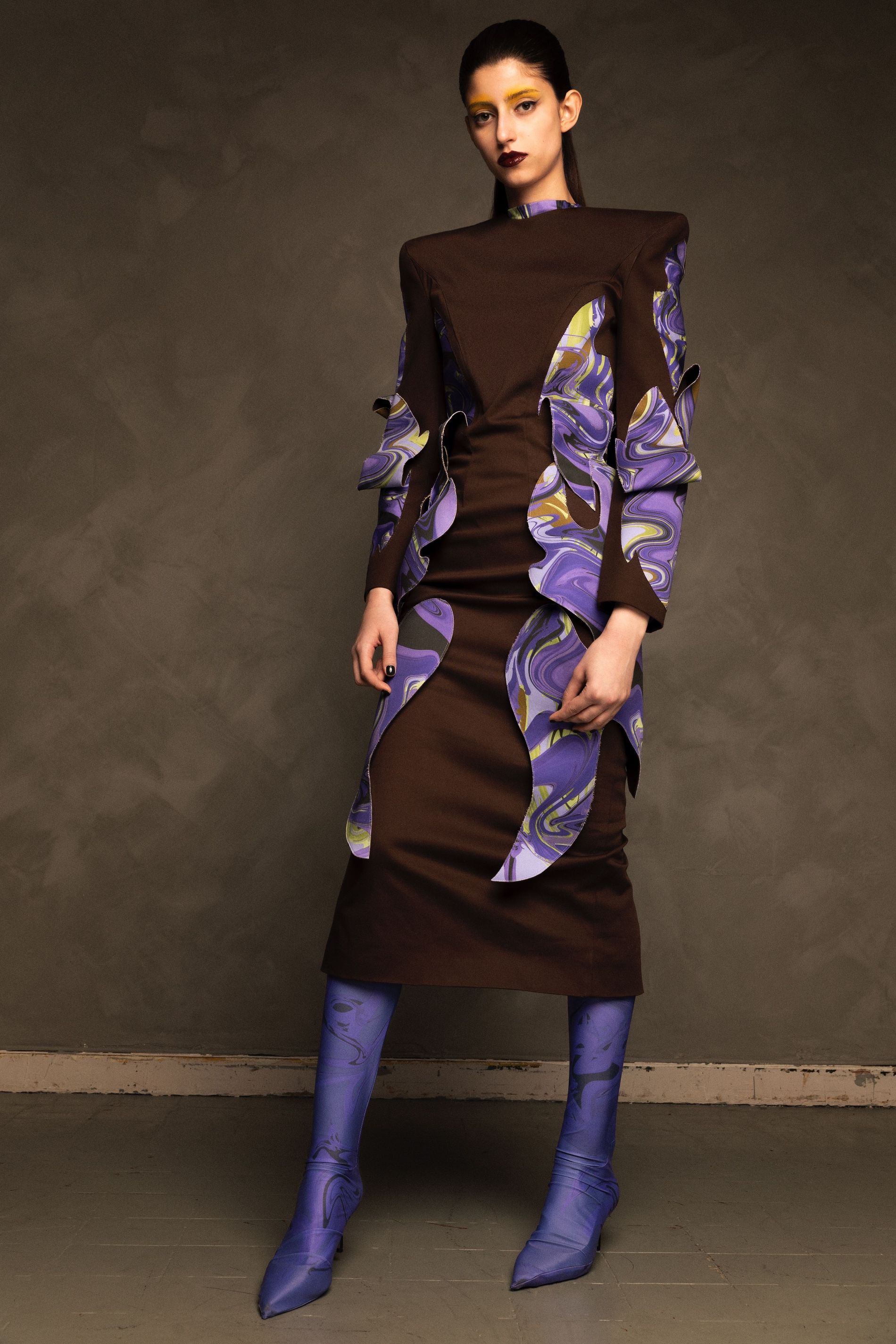 The material and structure of the collection are influenced by the modern basic wardrobe. "The techniques I have chosen to visualise identity and the individual's struggle includes a crevé technique. It entails making holes in the fabric to make the inside visible," Gustavsson explains. The designer combines form and colour with his own prints in the collection and draws inspiration from art, popular culture, strong personalities and exciting life stories.
With the award, NK and Beckman hopes to provide a stage for young design talents in Sweden. "I'm so happy to receive this prize because it is a platform to show my work for the industry," Gustavsson says of the win.