Denmark's iconic atelier Elhanati is joining forces with NYC fashion house Khaite to bring an exciting new accessory and jewellery line to Scandinavia
Blending Scandi meets Middle Eastern vibes with New York girl cool, the Elhanati x Khaite collab has just jumped to the top of our wishlist.
The story of the collaboration starts at home. Orit Elhanati and Khaite founder Catherine Holstein connected during the first months of the pandemic, drawing upon their own signature pieces for inspiration. Among the most formative influences was the Swarovski headpiece created for Khaite's Spring/Summer 2020 runway show, in which each model was crowned by articulated strands of clear crystals that cascaded like beads of shimmering liquid.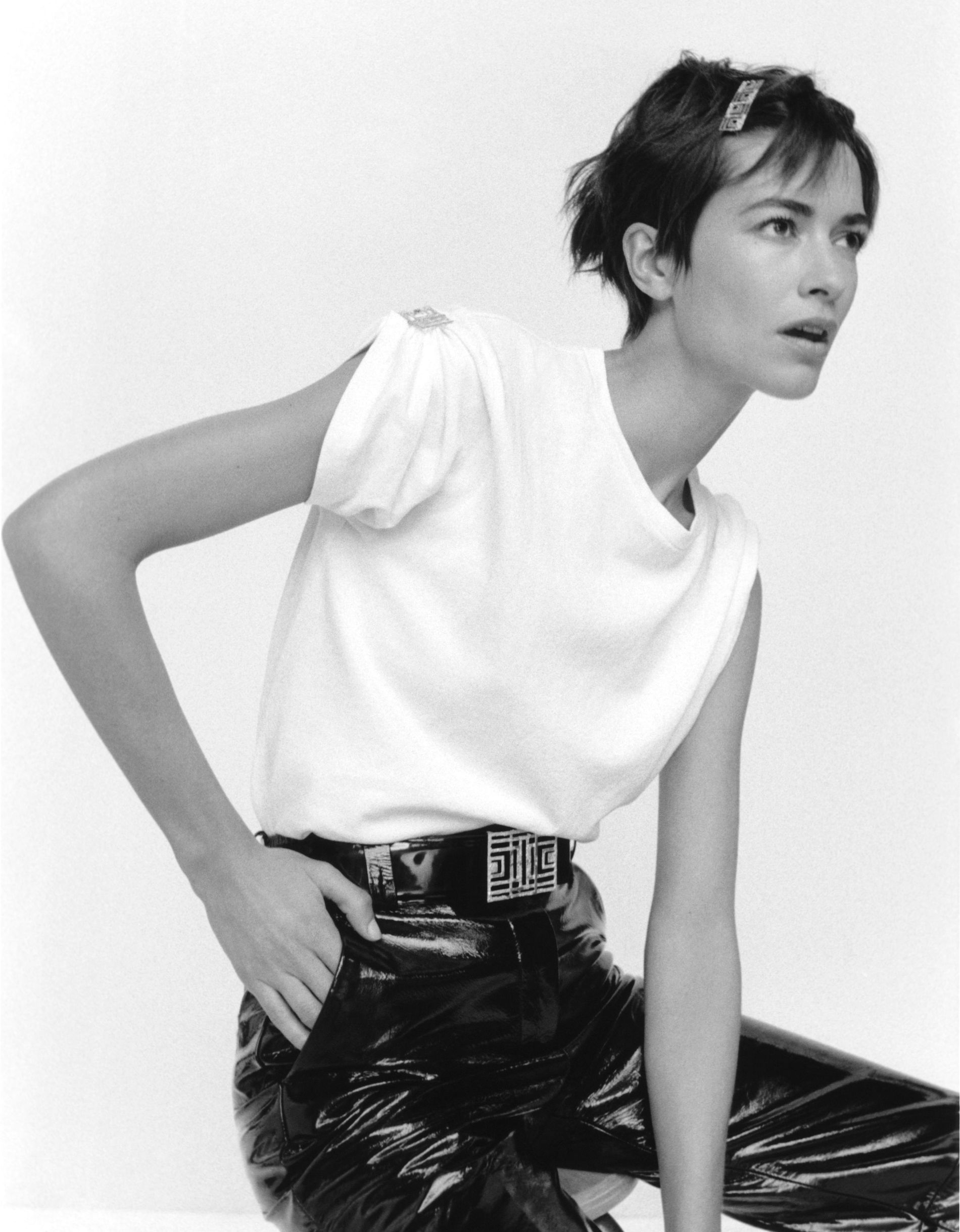 Photo: Elhanati x Khaite
Elhanati x Khaite seeks to blur the boundaries between utility and adornment. With the collaborative collection embracing the unexpected across a continuum of forms ranging from wearable accessories to fine jewellery, it unites sleek Art Deco geometry with richly textured surfaces that showcase their handcrafted origins.
The two designers are no strangers to collaboration and breaking the mould. Elhanati has previously paired up with friend and stylist Pernille Teisbaek to bring a bespoke line of fine jewellery inspired by the moon and the deep sea. Catherine "Cate" Holstein photographed her Khaite pre-fall collection in the scene of a New York auto tunnel, somewhere underneath the Hudson River.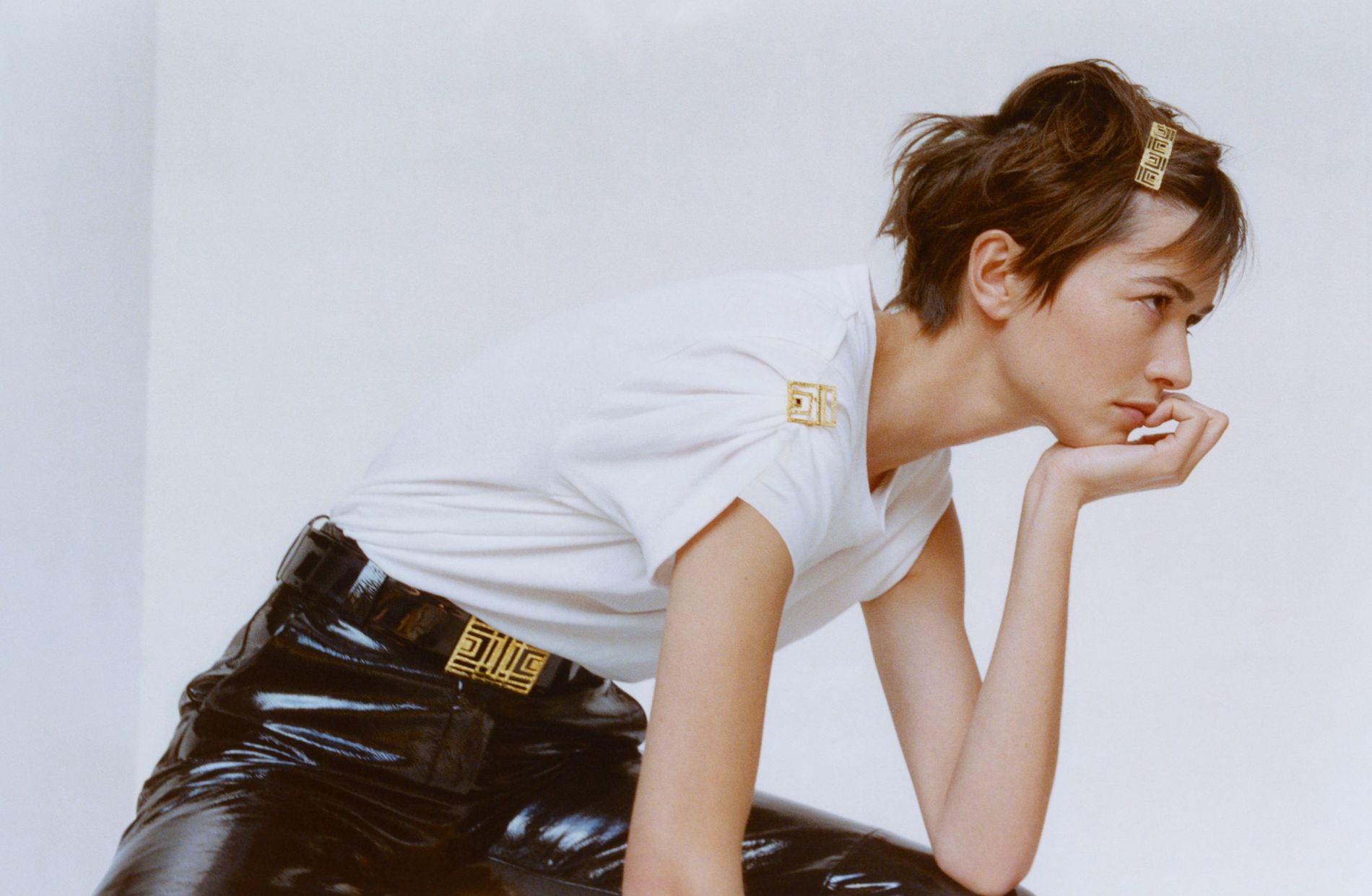 "Khaite is a brand built on contrasts — continuously playing with and rebalancing opposing elements to create new ways of seeing, feeling, and dressing," says Holstein. "I recognised a similar approach in Elhanati, which merges modern Scandinavian restraint with the ancient mystique of the Middle East."
The Elhanati x Khaite collection consists of two belts, two brooches adorned with emeralds and black spinels, a classic barrette and a beautiful pair of earrings. Crafted by hand in Elhanati's Copenhagen atelier, all pieces are made of 24-karat gold-coated silver or 24-karat gold-coated bronze fitted on black lambskin straight from an Italian tannery.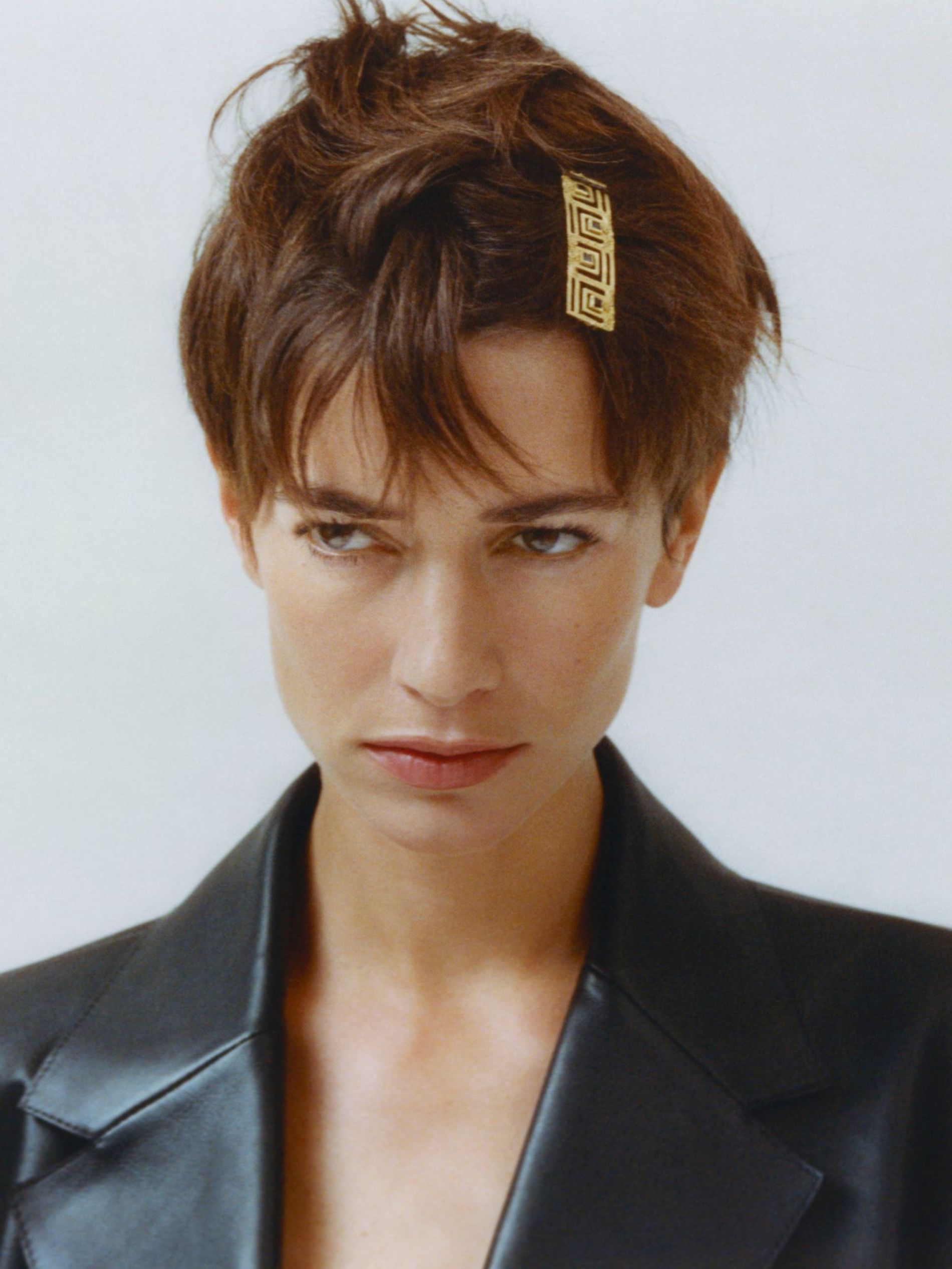 Photo: Elhanati x Khaite
"The world of jewellery has become so refined that I find myself drawn to the ornate side," says Holstein. "Elhanati pieces have a lush, joyful quality that is enhanced by visible traces of their making. It's the precious made humble — human and tactile, and all the more special."