Malie is about to become your go-to label for playful dresses and look-at-me tops
During lockdown some people bought puppies, others learnt to bake, Amalie Othilia Brandi Mikkelsen and Karandeep Singh Chadha however started a fashion brand.
The couple, who at the time were residing in London, were in India for their wedding. "We got married in February 2020 and were off on our honeymoon in March 2020," Brandi Mikkelsen explains. "We got stopped at the airport and were made aware that if we left, we wouldn't be able to come back - we then decided to stay, not knowing how long this pandemic would go on for."
The newlyweds, who already had a vision in mind, set to work making India not only home but the base for their new label, Malie. For them, when life throws you lemons, you make lemon-hued dresses, vivid print designs and handwoven treasures in the colourful streets of New Delhi.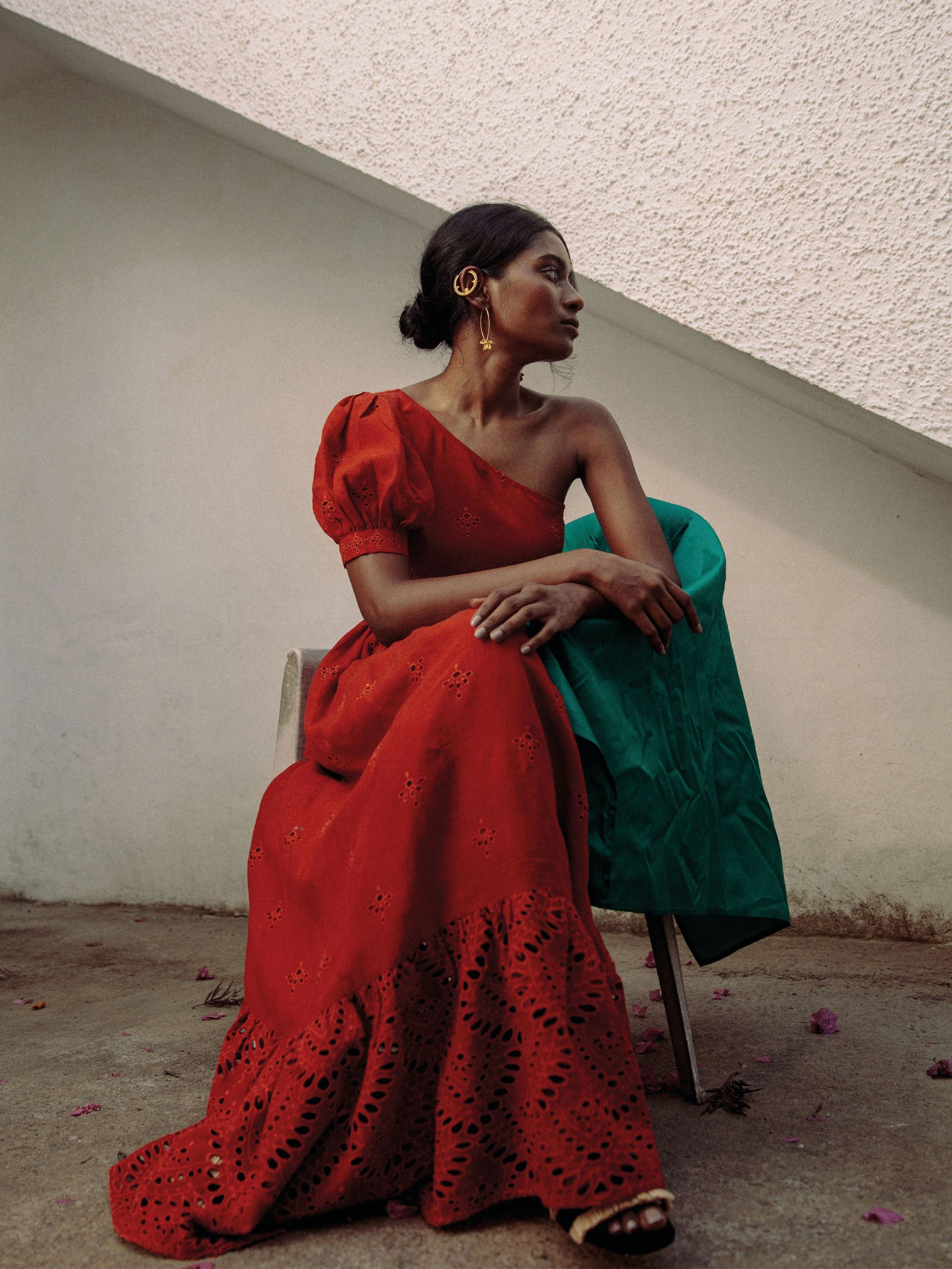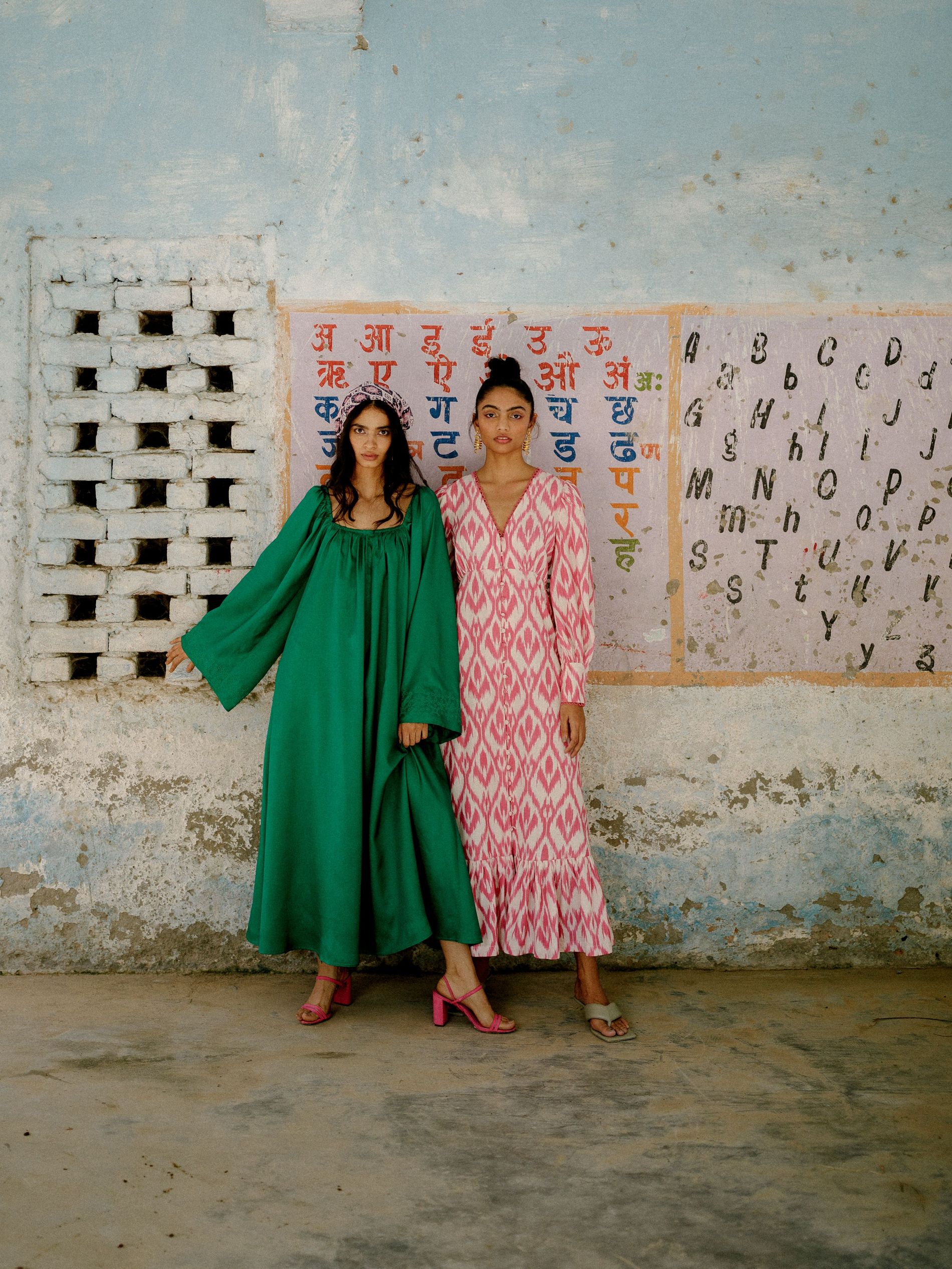 "We really wanted to have this Indian angle on it," says Singh Chadha, "We saw a bit of a gap in the market here in terms of ready-to-wear for women. But we weren't sure what it would look like. Is it going to be a shop? Is it going to be online?" The pandemic, as it did for many others, caused them to stop and cement a plan.
"We got the time to sit down and focus on our creations," adds Brandi Mikkelsen. "I didn't actually know that I was going to draw it and sketch it all myself. I thought, maybe I'll get a consultant. I had studied design management so didn't technically have a designer background, I didn't think of myself at all as a designer. I still kind of don't, but I do it and I do it happily. I love it. So it all came together during that first lockdown."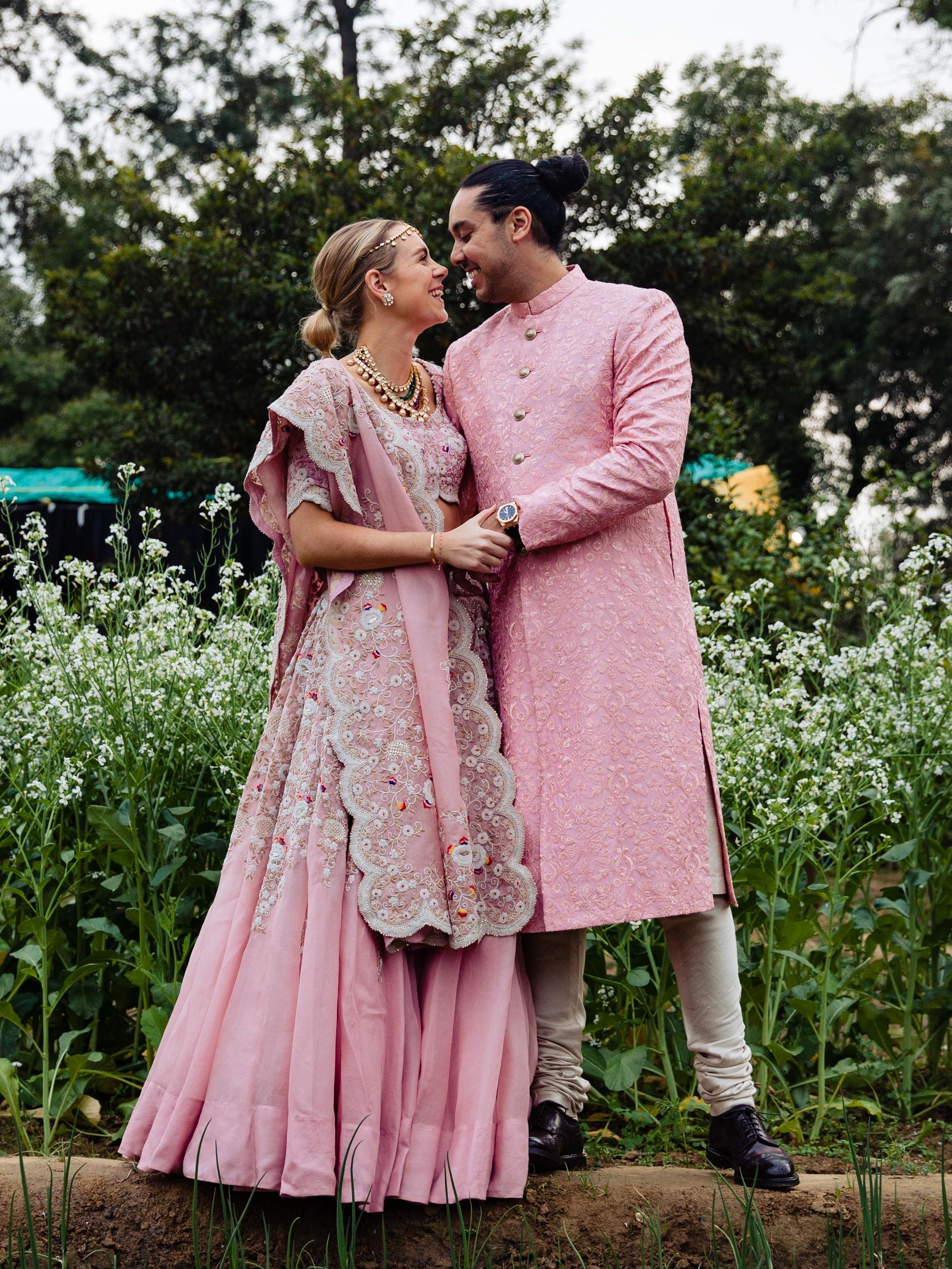 Husband and wife duo Amalie Othilia Brandi Mikkelsen and Karandeep Singh Chadha. Photo: Malie