Indulge in interior know-how and stay au courant on the latest launches for your home. Below, Vogue Scandinavia lists the home-wear releases to keep on your radar
Soeren Le Schmidt's favourite wardrobe system just launched a new cabinet collection
Danish designer Soeren Le Schmidt's favourite wardrobe system is now expanding. Copenhagen-based Rackbuddy was created based on the idea that a clothes rack is a piece of furniture shaping the identity of its owner's home. Now, the brand is releasing a new cabinet collection in industrial materials. The cabinets come as separate pieces of furniture with legs that are easy to move around should your needs, home size or decor change.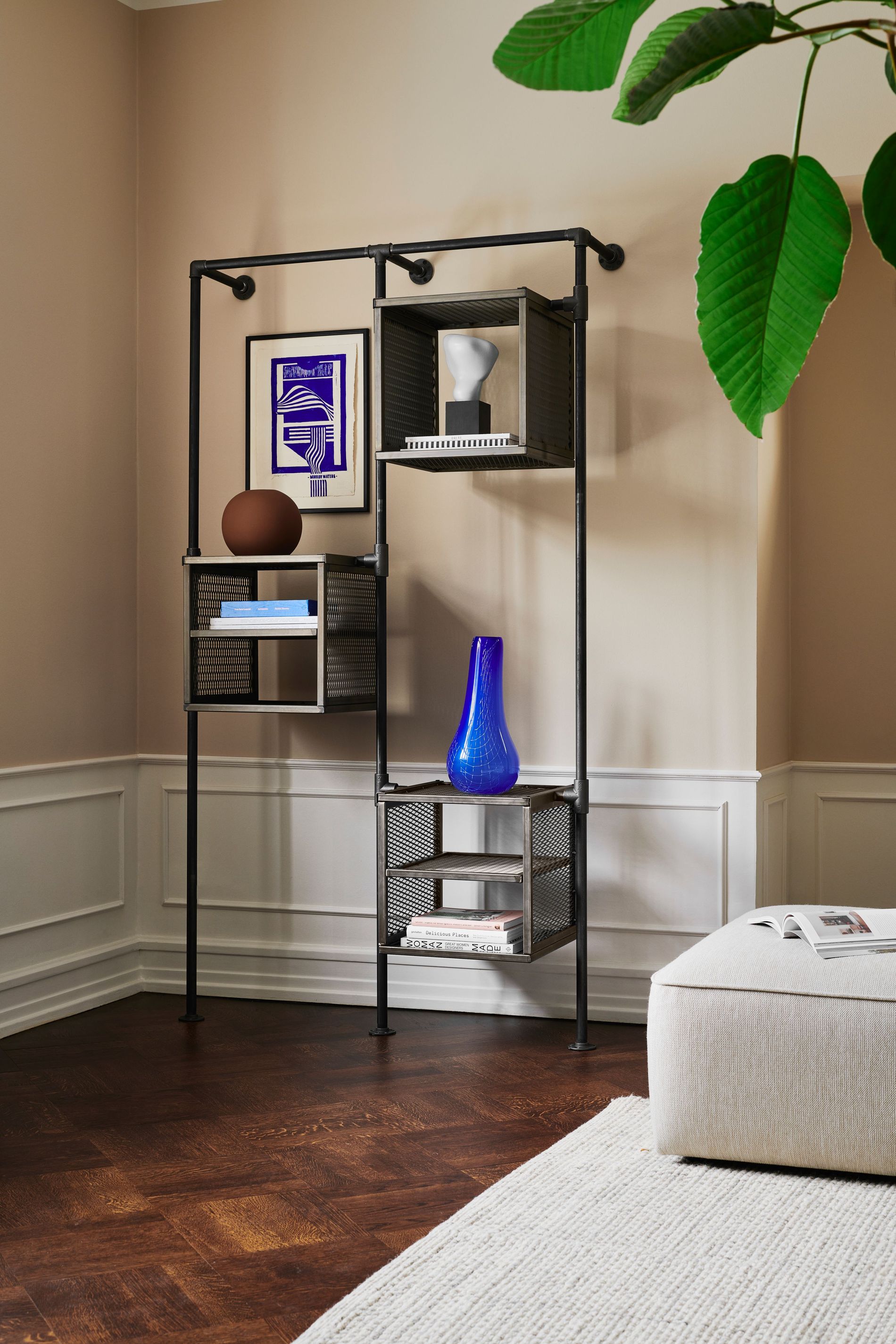 This coffee table is the reason why there's a Jørgen Aakjær Jørgensen renaissance
Designed in the 1950s by cabinetmaker Jørgen Aakjær Jørgensen, No.55 has cemented its place in the pantheon of mid-century Danish interior design. With its triangular shape, the soft rounded corners and sleek lines, the coffee table is a natural centre piece. "It is to blame for my decision to produce my grandfather's furniture again," explains Nanna Aakjær Svendsen, director of Intarsia Furniture. Inheriting the coffee table from her grandfather, today it is a main feature in Aakjær Svendsen's home. No.55 is now available in four different colourways: white oil oak, smoke-stained oak, and natural oil, with walnut joining the ranks shortly.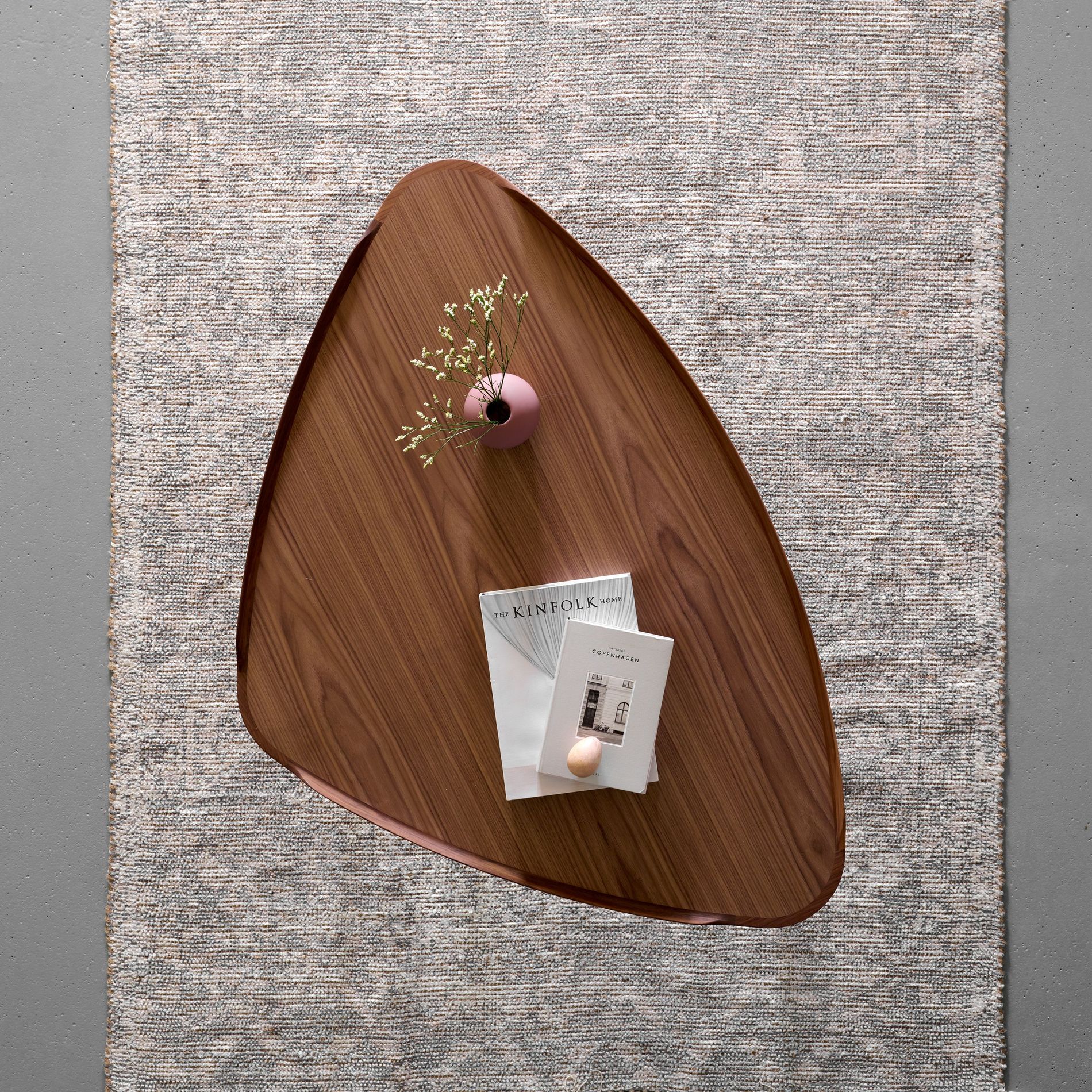 No.55 in walnut. Photo: Intarsia
This Elsa Hosk-approved armchair just launched in an array of new colours
More an object than plain furniture, Norwegian brand Varier's Ekstrem armchair has been an interior icon in Scandinavian homes for generations. Launched in 1984, the playful postmodern design has been seen in Elsa Hosk's LA abode in a dusty lilac and recently in Pernille Teisbaek's home amongst trendsetters. Having remained almost unchanged since it was launched, now the chair is reimagined in 'Gentle 2', a new soft knitted velvet upholstery from Danish fabric company Kvadrat Febrik. The new version is available in six colourways: a burnt orange, a rose red, a forest green, a navy blue, and the classic black and white.
Ekstrem in the new Gentle 2 upholstery will be available online as well as with selected retailers as of March 2022.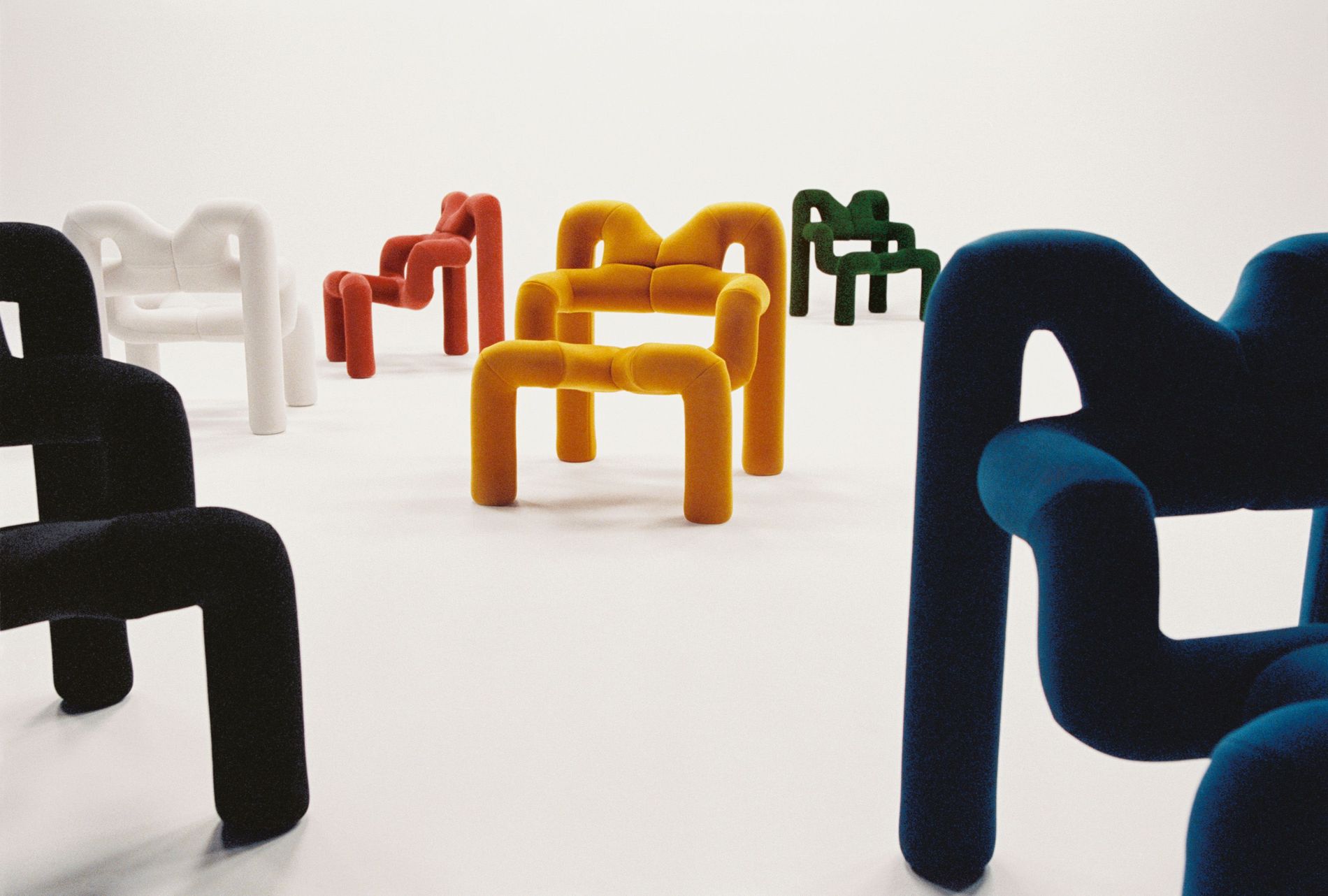 Photo: Varier
Swedish Maze Interiors releases the coffee table we predict will take over our Instagram feeds
Swedish brand Maze Interior's latest addition to their Maze furniture family is a sleek, low-set coffee table called Allday. Made in Småland, Sweden, Anyday is a development of the brand's side table Anyplace designed by Louise Hederström. Sporting the same soft edges and brass details, it is a generous table that still appears – just like Anyplace – slender and easy to place. With a solid tabletop in lacquered MDF and table legs made from powder-coated metal, the coffee table comes in the colours white, black and greige. Anyday launches together with the news Same Chair and Same Table. Maze's production philosophy centres on a slow creation process designed for long-lasting, sustainable interiors.
The Anyday table will be available in stores from the 2nd of May 2022.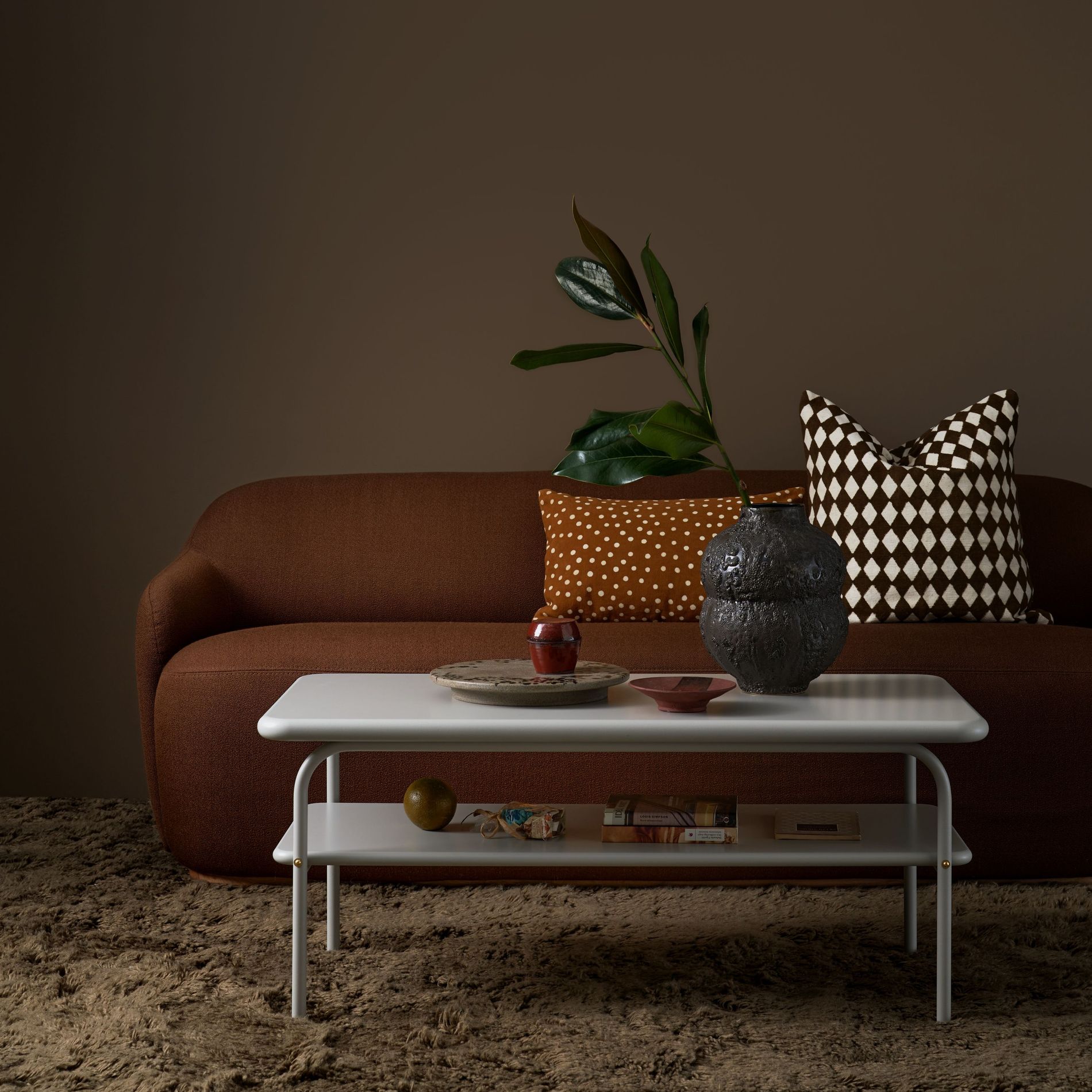 The Anyday table comes in black and white. Photo: Maze Interiors
By Lassen relaunches iconic designer Flemming Lassen's 'My Own Chair' for 120th anniversary
Flemming Lassen was a Modernist Danish architect and designer whose mid-century designs have come to define the modern revival of the style. Now, retailer By Lassen is relaunching an exclusive special edition of sculptural 'My Own Chair' made of walnut or oak frame and Sheepskin upholstery in celebration to mark what would have been the designer's 120th anniversary. With its very swoopy sculptural form, 'My Own Chair' was ahead of its time when it was originally designed in 1938. The two-part back piece divided the waters, but today the design is highly topical and speaks directly to a modern Nordic interior. The chair was the architect's favourite, with Lassen using it until he passed away.
The special edition rendition of 'My Own Chair' is available from the 23rd of February 2022.