A recent Stockholm transplant, Russian artist Anastasia Smirnova's passion is fashion illustration, and we aren't the only ones who have taken notice
This digital article is your online accessory to the print edition of Vogue Scandinavia. We will continue to bring you the full experience of the magazine (and even more than you will get inside the issues) when you sign up for our online membership.
Anyone can be featured in Vogue Scandinavia. We look to our Nordic community to find new talents in fashion, culture and photography. Use our hashtag, #MyVogueScandinavia, on Instagram to be in with a chance of being featured in the next issue of Vogue.
Anastasia Smirnova has found joy in drawing since she was a child, living in St Petersburg, Russia. "I was the type of kid that was drawing on walls, I just never had enough paper," she recalls. "My parents were just like, 'okay we'll put some posters up and that will be fine'. I destroyed their room but they were never angry with me — they just saw an 'art kid'."
Though Smirnova, who just recently relocated to Stockholm having married a Swede, only began illustrating in a more professional manner a year and a half ago, she has already found her niche in fashion illustrations. The 23-year-old artist started off sketching the traditional way, using pen and paper, but quickly realized that she preferred illustrating on a tablet. "It's trickier, but it's also easier because you can always fix your mistakes," she says.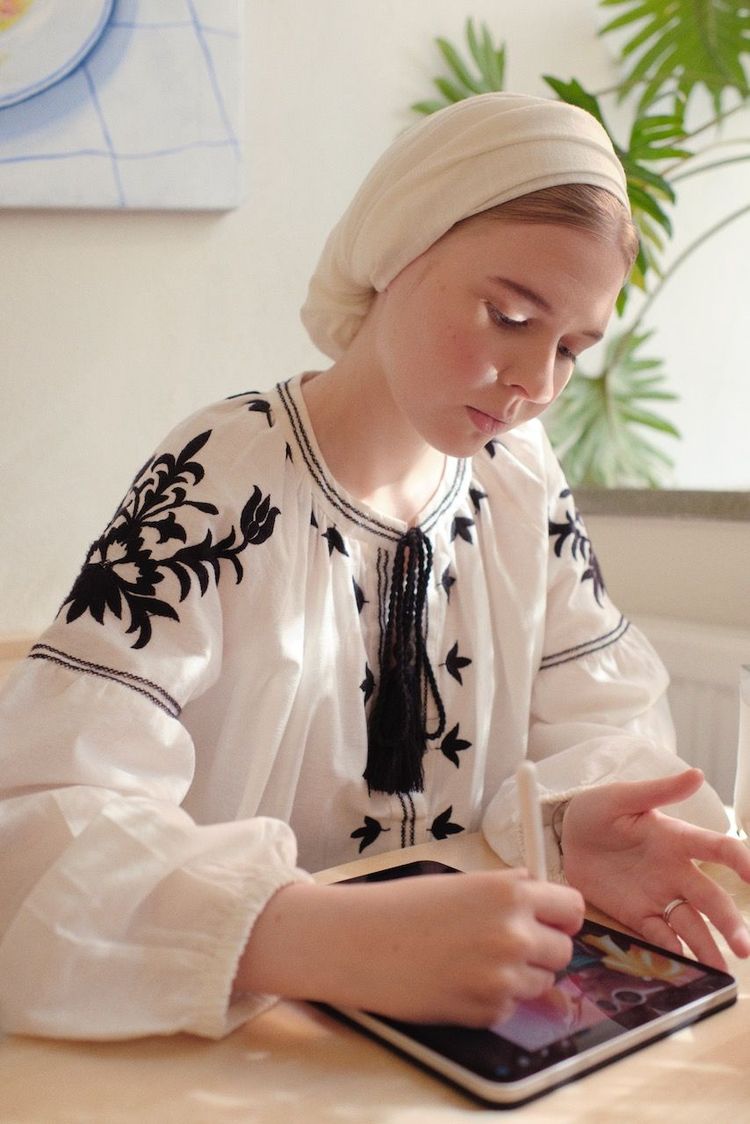 Photo: Senay Berhe
I am in love with the concept of fika.
Anastasia Smirnova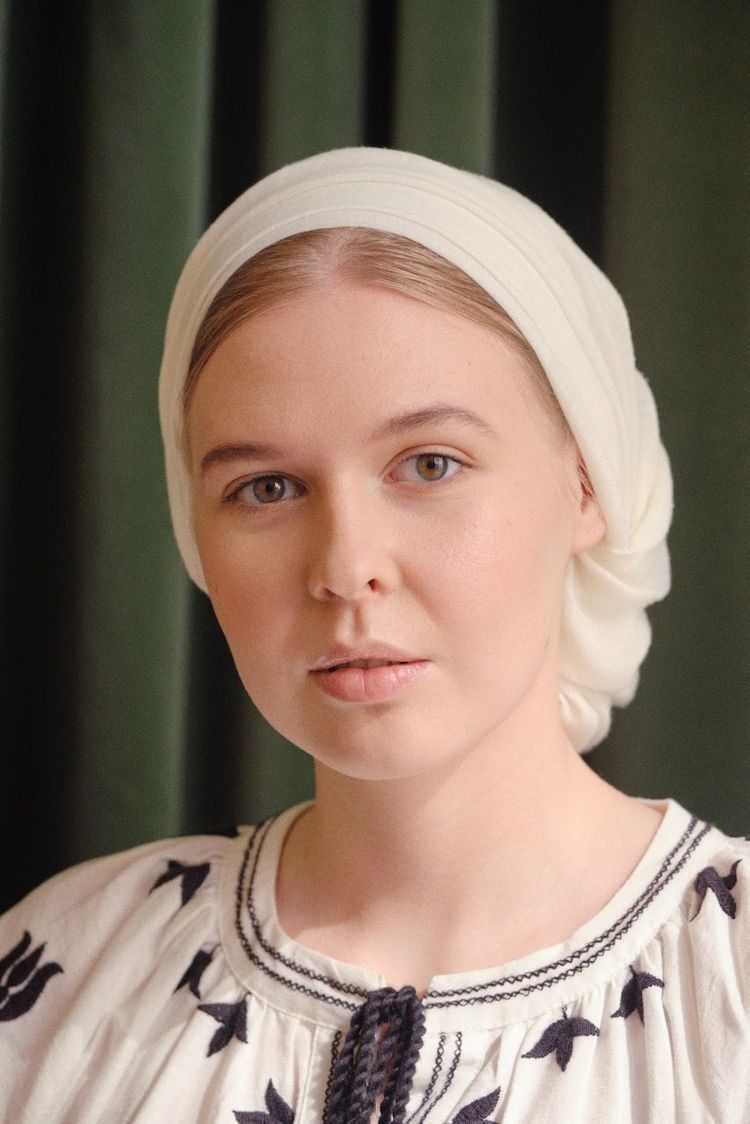 Photo: Senay Berhe
She practices daily and has already begun working full-time as an illustrator. "I feel so overwhelmed with inspiration. I think that's a sign that it's something that's really yours," she says. Her enticing way of capturing women and fashion, as well as her way of using colours to express herself, resulted in an exclusive illustration for Vogue Scandinavia.
Lately, she finds inspiration in the Nordic lifestyle. Not only does she enjoy living amidst the trees and immense amount of greenery, she appreciates the local architecture and interior design. "This minimalistic lifestyle, when you bring minimalism into every aspect of your life, is a concept that's close to my soul. You can be enough with just the basics — lagom, as they say in Sweden."
Meanwhile, there's one last thing Smirnova adores about her new home. "I am in love with the concept of fika," she tells me, referring to the Swedish phenomenon of having a cup of coffee and a pastry, no matter the time of the day. "There are no limits to that, you can go every hour, and that is amazing."
*You don't have to be a Vogue Editor to be featured in Vogue Scandinavia. We are always on the lookout for new talents in fashion, culture and photography. Use our hashtag, #MyVogueScandinavia, to show us what you've got.