Chase the Northern Lights from the comfort of your own electric igloo
To fully experience Finland is to experience nature. The country is best known for its stunning landscapes and pristine surroundings. Out of all the beautiful destinations in the country, Lapland is inarguably the most popular location to go delve into just what the land of thousand lakes has to offer.
Imagine being able to watch the Northern Lights and gaze at the stars all night long while temperatures outside hit below freezing? Or floating in the middle of a glistening lake, witnessing the sunset paint the sky and the water in hues of gold and orange? Oh, so relaxing, Arctic Guesthouse & Igloos resort in Ranua, Finland, makes all of this possible.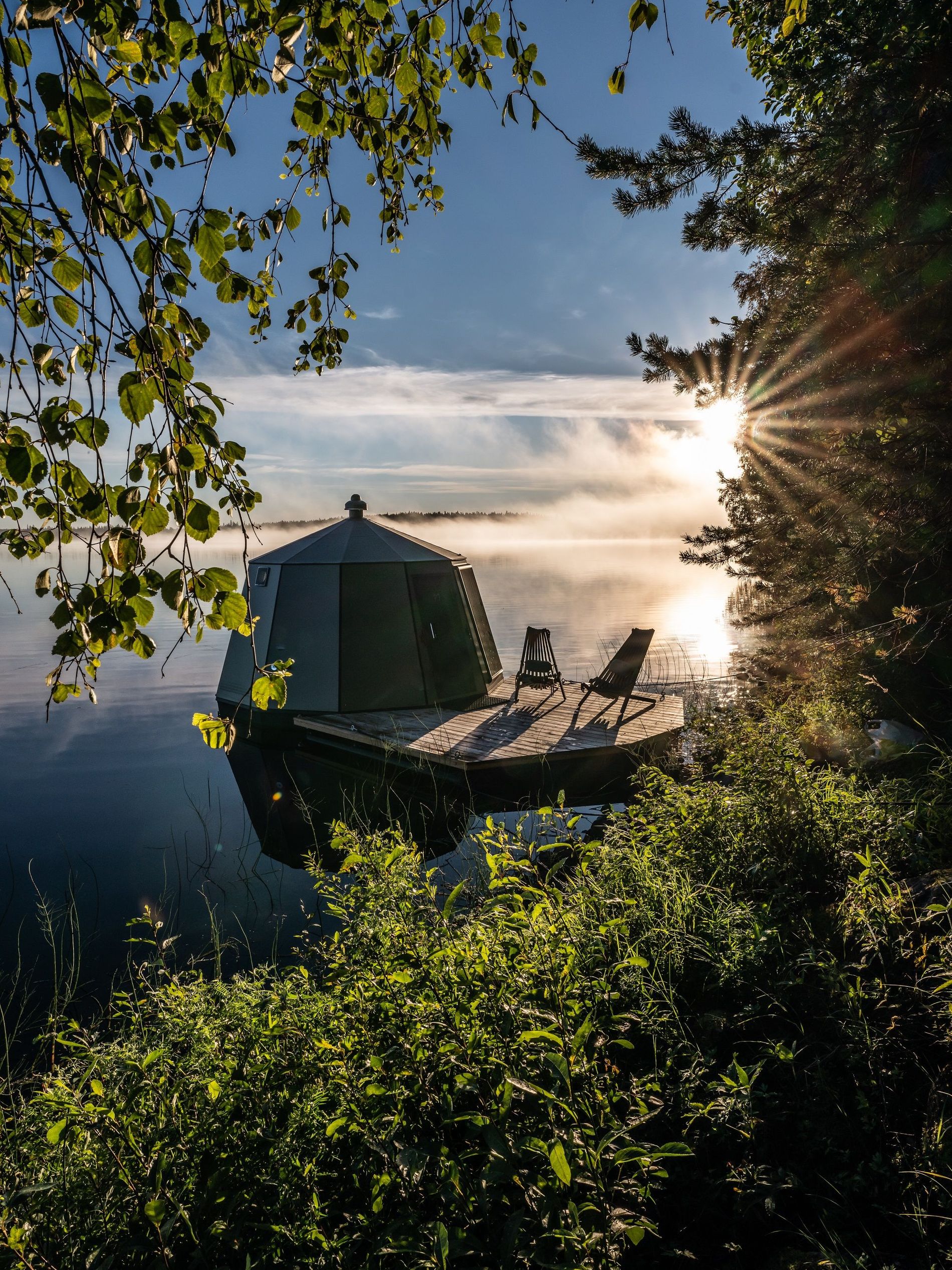 A glass igloo floating on lake Ranua during summer. Photo: Arctic Guesthouse & Igloos
Tourists flock to FInland for the northern nature phenomena such as Aurora Borealis (Northern Lights) and the "nightless night" during Midsummer in Lapland. However, catching the Northern Lights can be tricky as the luminous phenomenon can appear solely at a particular location at a specific time — but not any more.
Cue the AuroraHut glass igloos, where full mobility of the igloo is made possible by electric engines. The glass igloos are located on the shores of Lake Ranua, and just like boats, they can be "driven" around the lake to different locations. Once you've reached your destination, stop the engines and enjoy floating on the smooth as glass water. Due to the electric engines, the igloo boats are eco-friendly, assuring that guests little harm to the environment. During winter when the lake freezes, the igloos can be moved around with an all-terrain vehicle.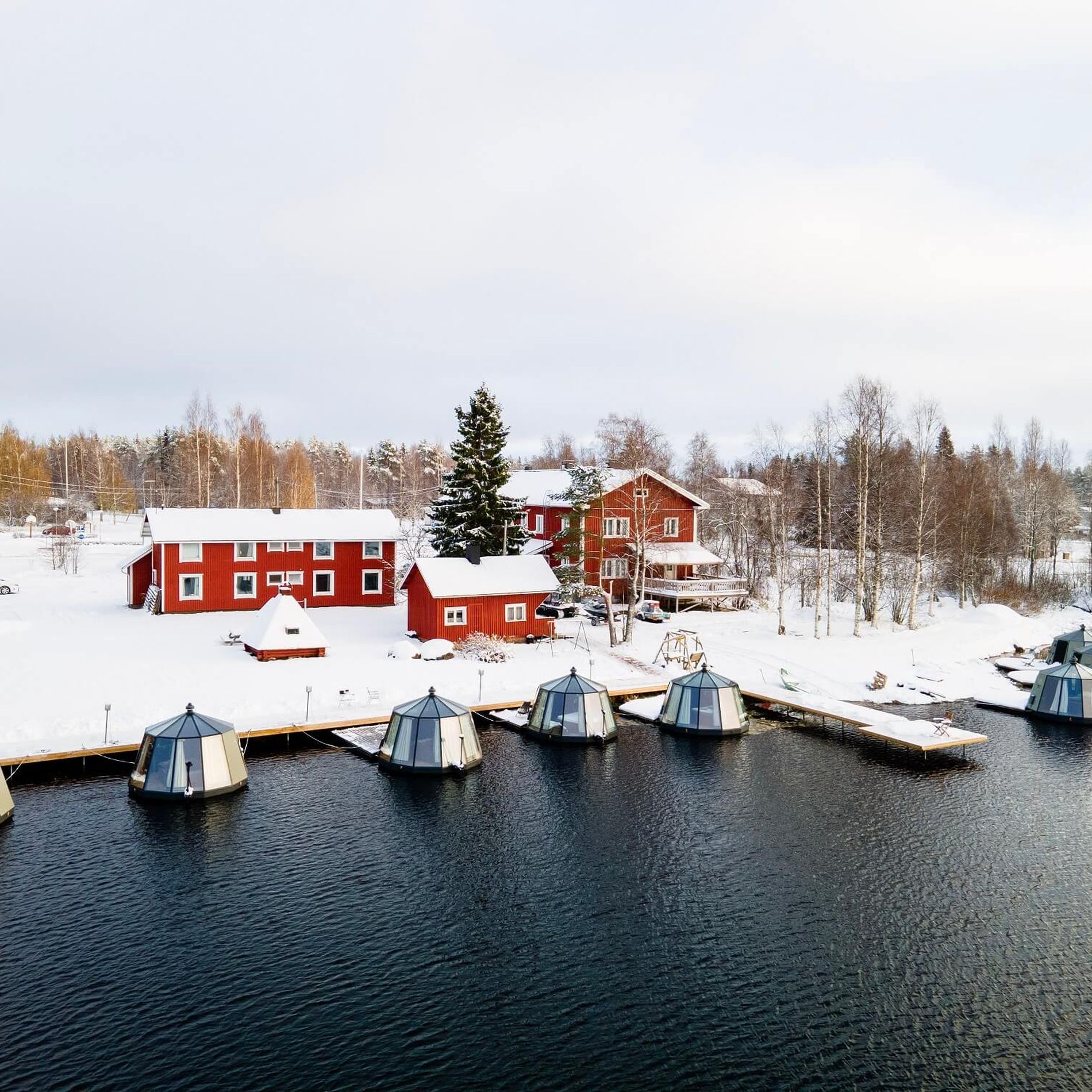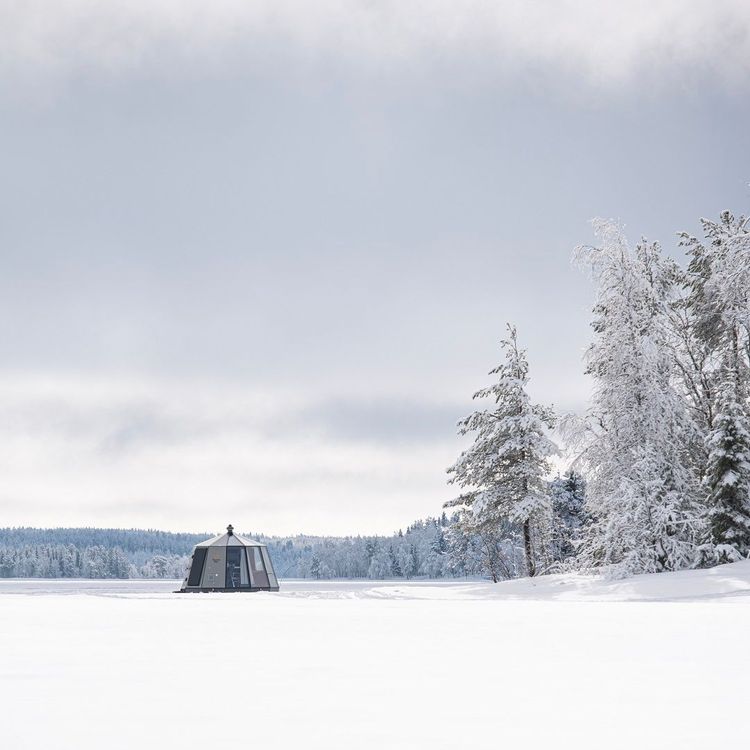 If you get bored at relaxing while gazing the sky and the real life winter wonderland, try ice fishing straight from the comfort and warmth of the igloo. If you're visiting Lake Ranua during the balmy Finnish summer, the igloos contain a ventilation system where the temperature of the igloo is freely adjustable, however in case you need to cool down more, jump into the deep blue water or go standup paddle-boarding around the lake.