Up-and-coming Danish model Sarah Dahl shares what she got up to in Paris before walking the Chanel AW22 runway
Rising Danish model Sarah Dahl has had quite the fashion month (and a half). She kicked things off by walking the most hyped shows of Copenhagen Fashion Week – including closing out (di)vision, the brand helmed by her boyfriend Simon Wick. Next it was New York, where she walked Altuzarra. Fast forward to Paris, where she was found on the runway of fellow Danes Heliot Emil.
But it all culminated yesterday, in a magical moment at Chanel (in thigh high wellies, no less).
We invited Dahl to share what she did in the 48-hours leading up to walking the Chanel runway.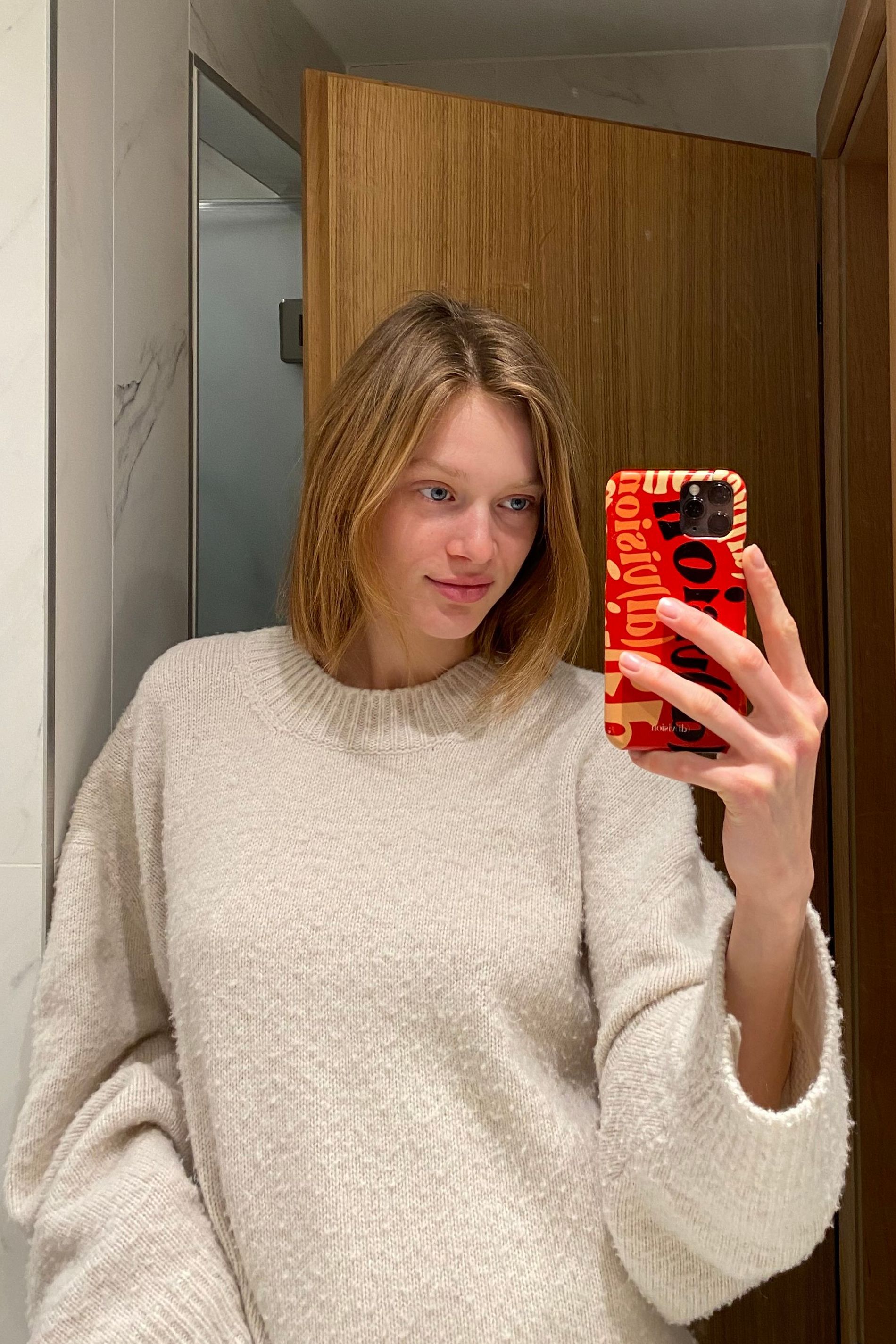 Photo: Sarah Dahl
Day before
"It's 8.30 and I just had breakfast. I'm not too busy today, so I've got time to chill and hang out. I'll bring you guys with me on a chill pre-show day."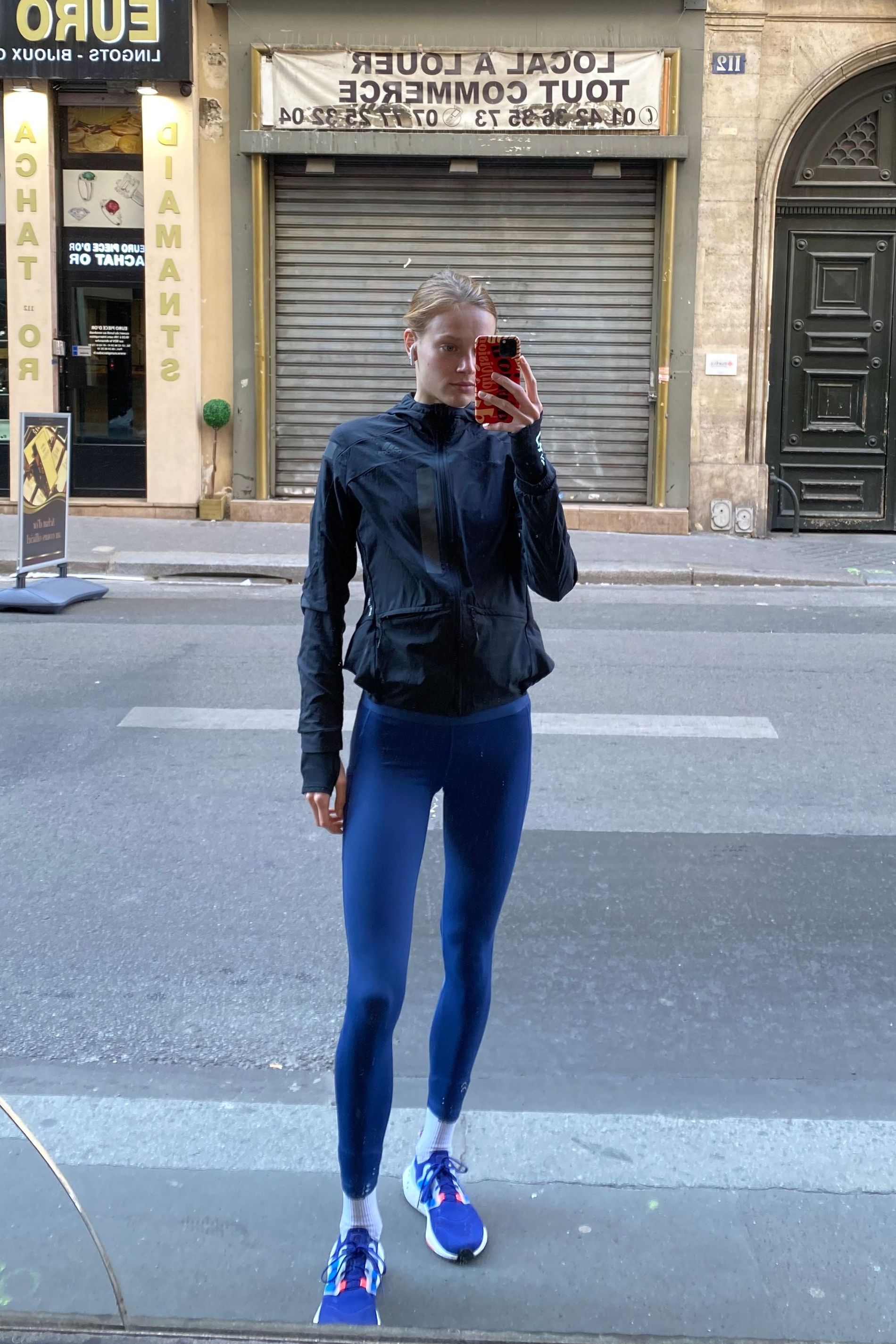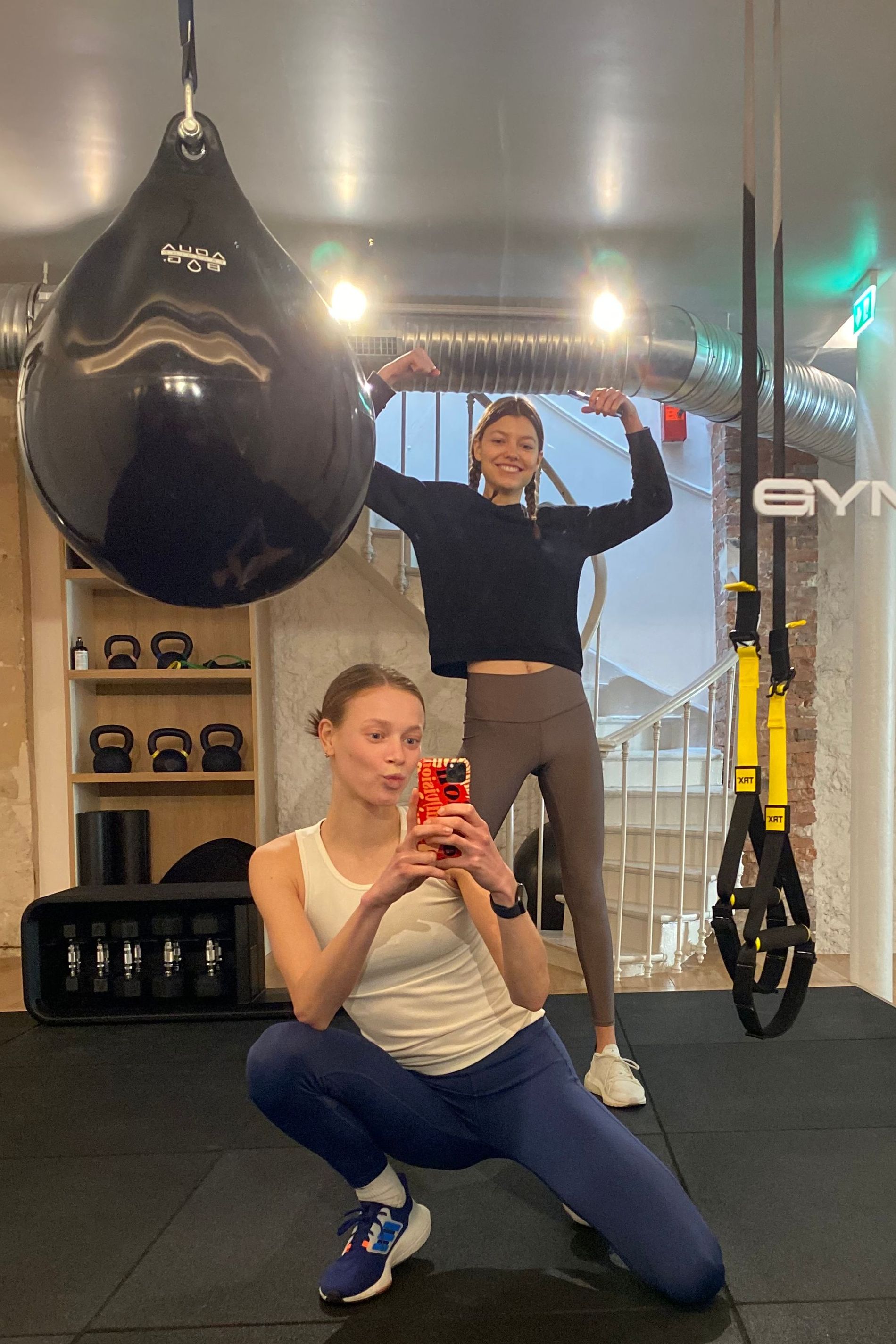 "I have a workout space booked with my good friend Mathilde Henning. But before that I'll do a little warmup run to get ready for some strength training. Working out has always been a huge part of my life. I love to push myself and see results, and there's nothing better than doing it with great company!"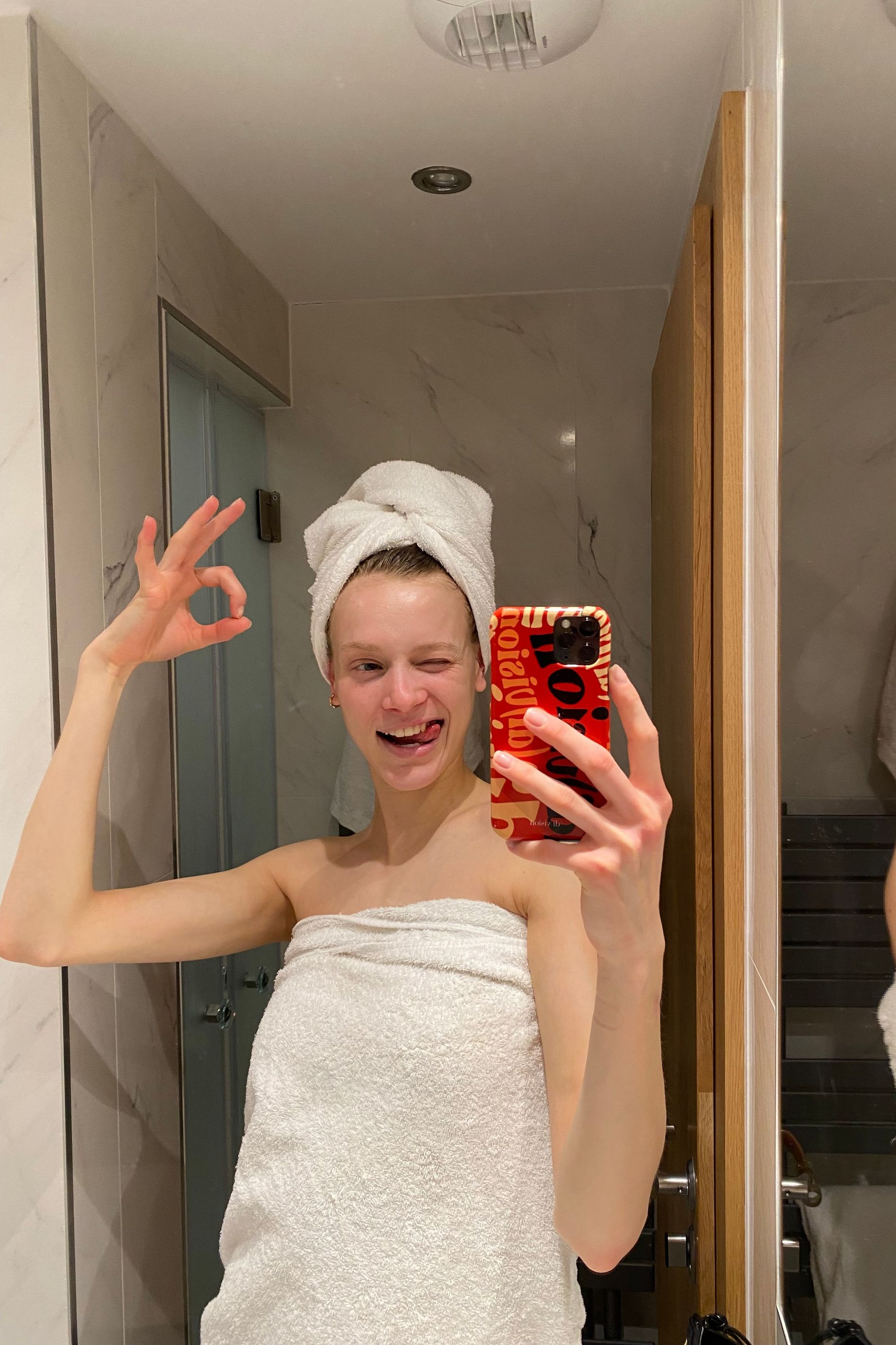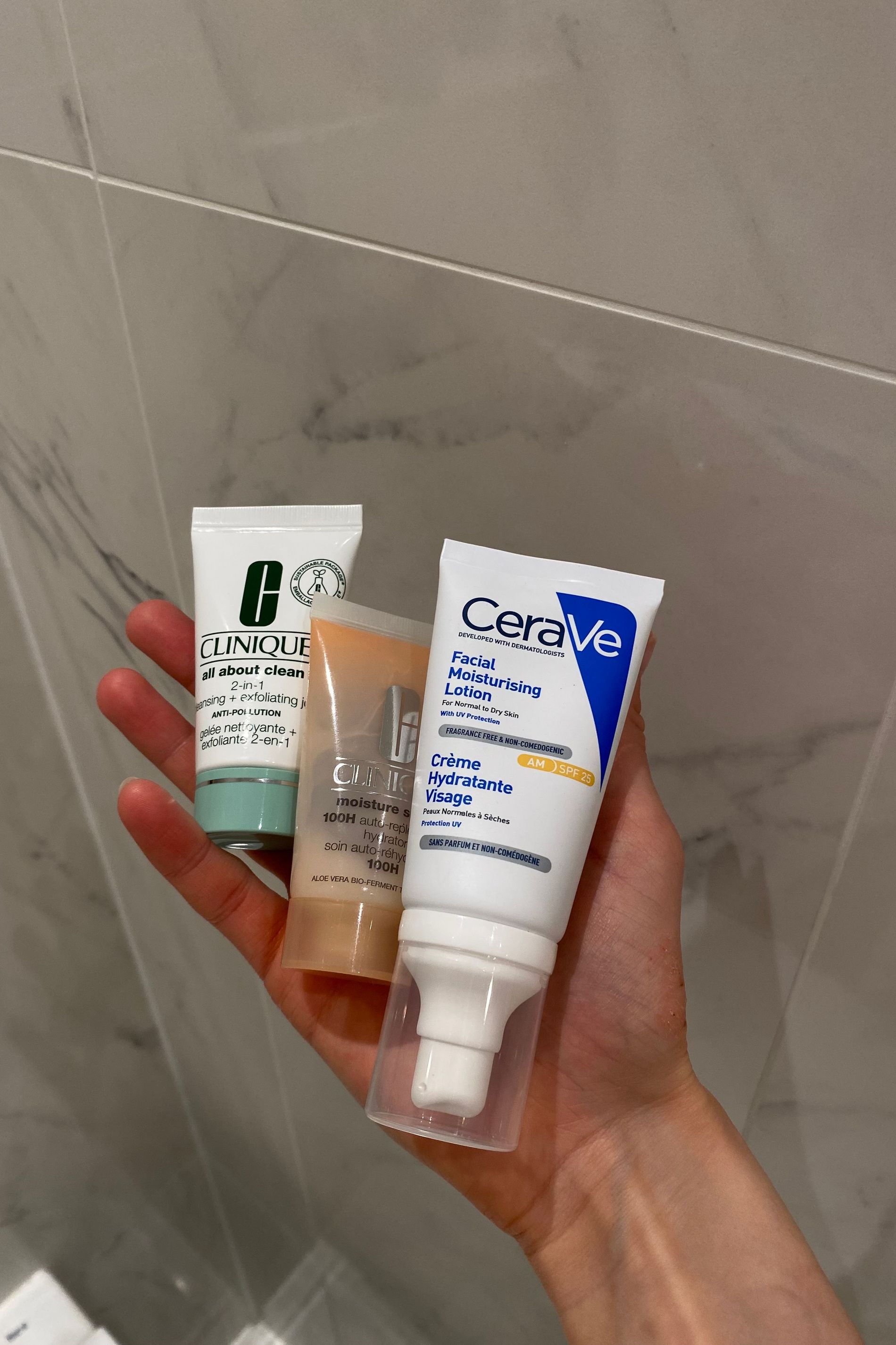 "Back from the gym – got a good workout session in and catching up with my friend was amazing. Shower time! In the shower I use a gel cleanser from Clinique. I try to use as few products on my skin as possible when its fashion week. My skin is sensitive and gets stressed very easily so I keep it as minimal as I can. Cleanser in the shower, a hydration lotion and a face cream with SPF because the sun is out!"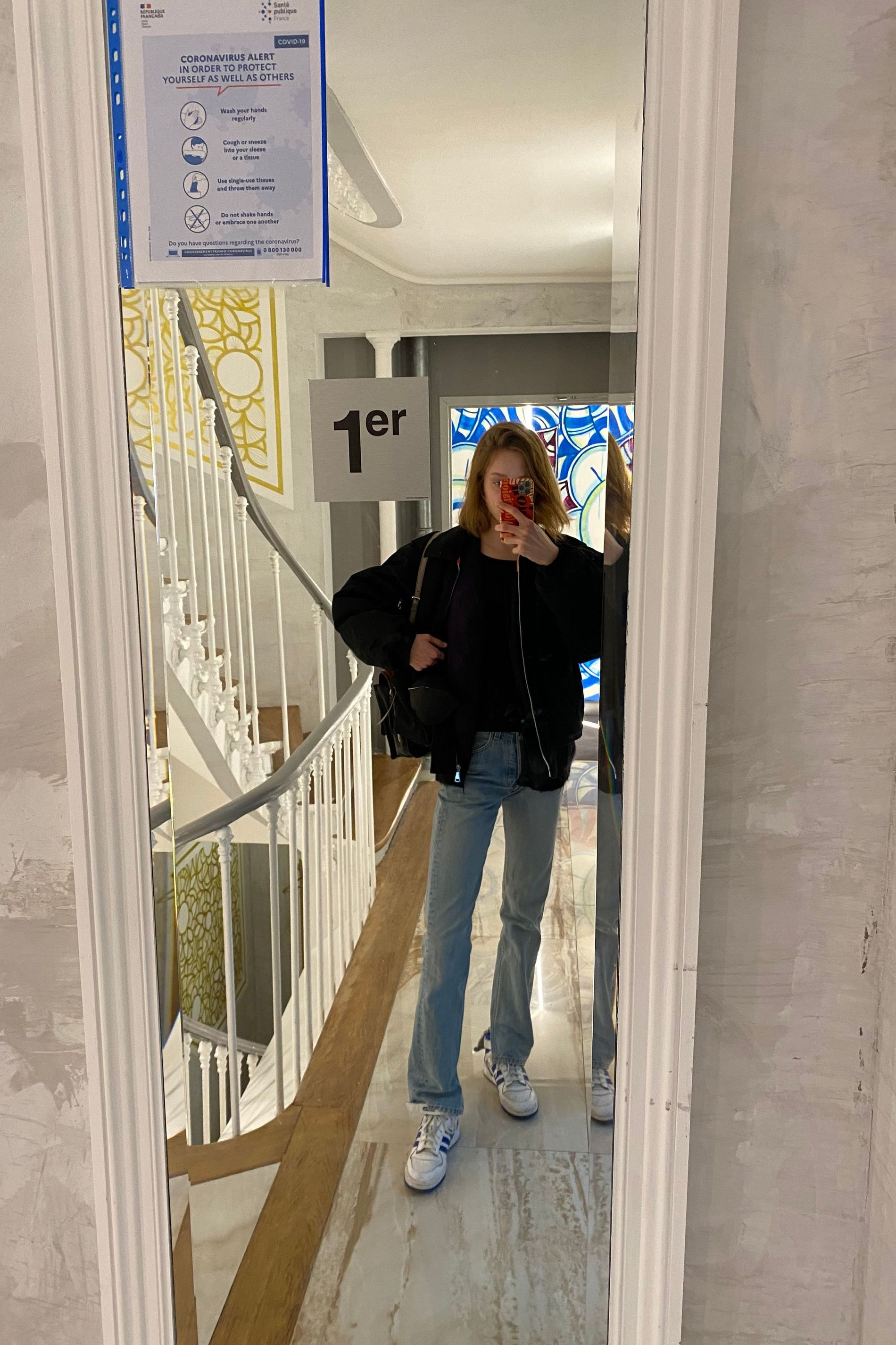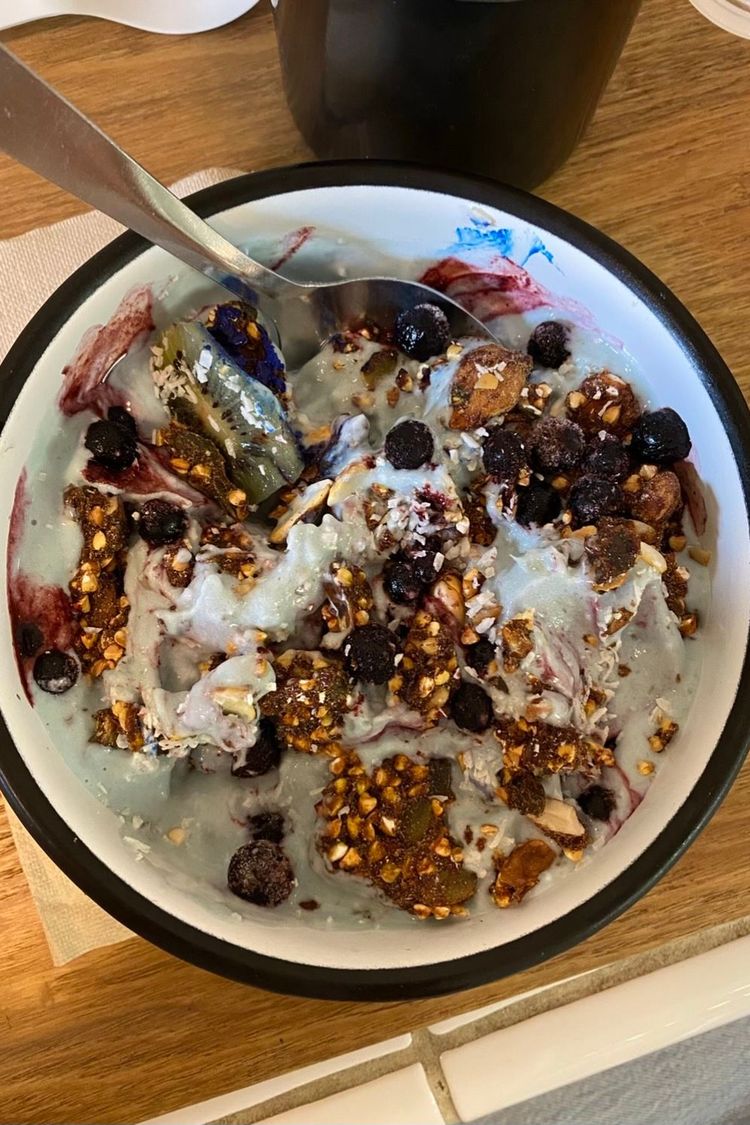 "Got ready – wearing vintage Levi's 501s, a black top, purple wool cardigan from Needles and (di)vision split bomber – of course – and my adidas sneakers. Getting a quick bite at my favourite vegan spot in Paris, Wild & The Moon."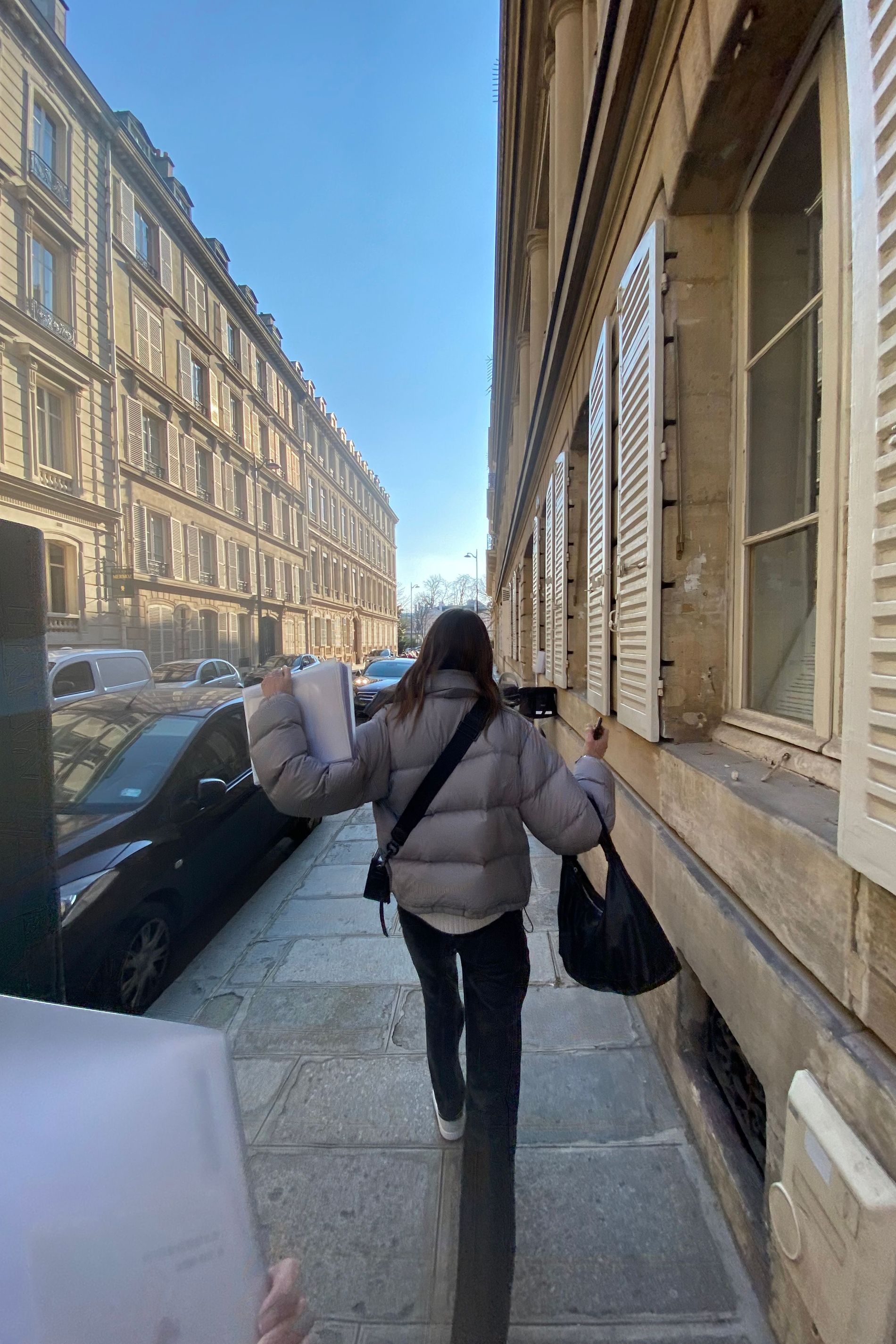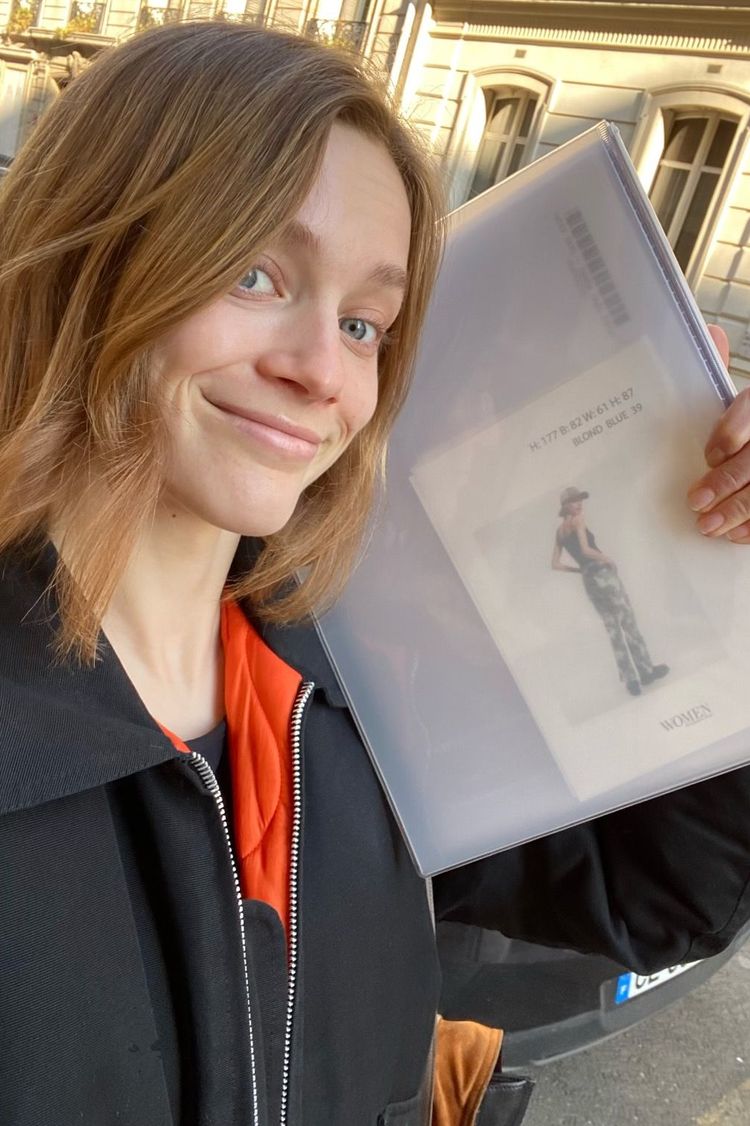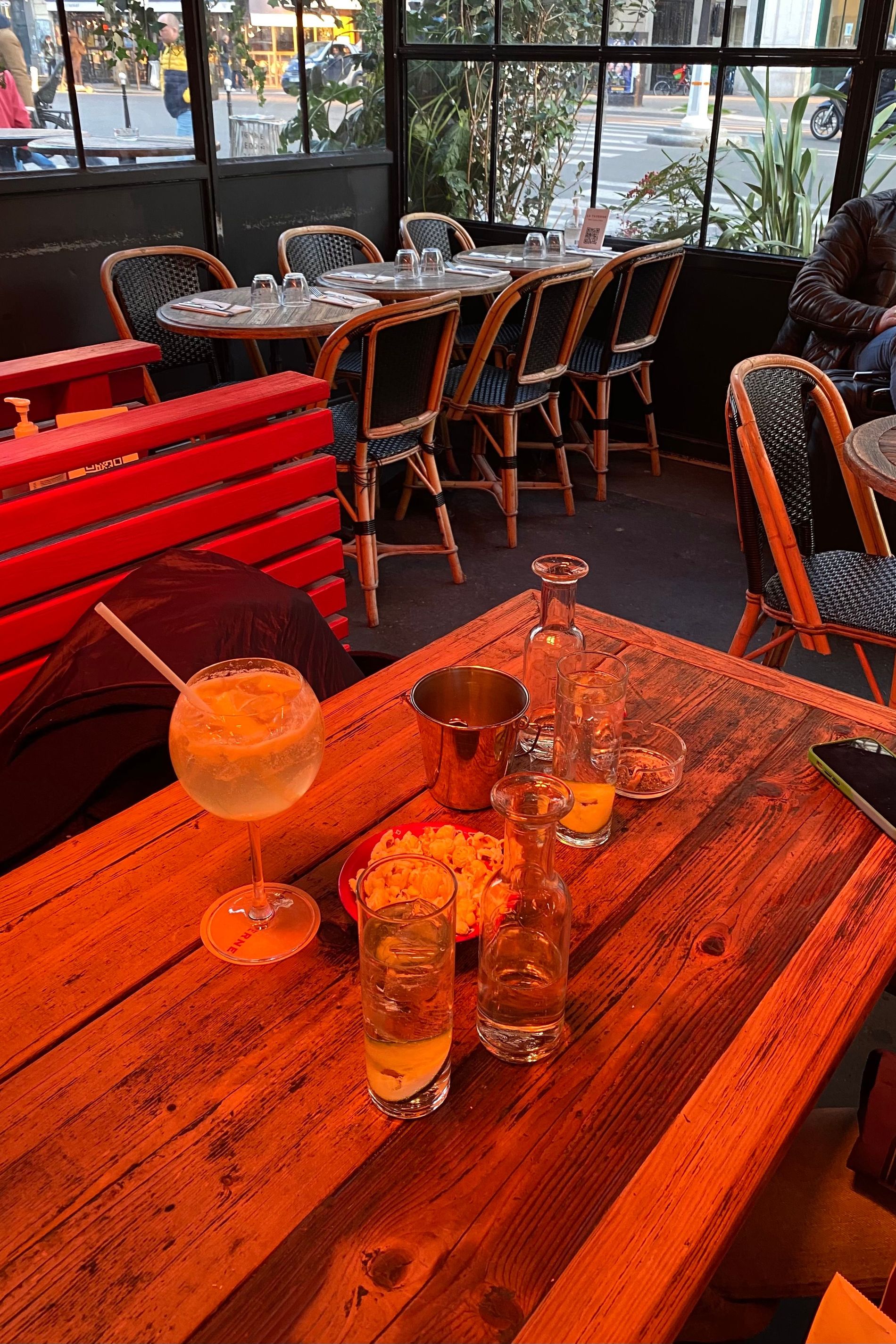 "Meeting up with my friend at the agency before heading off to the casting – woop! After, I went to see my best friends that I haven't seen since the pandemic! Got a drink to celebrate finally seeing each other again."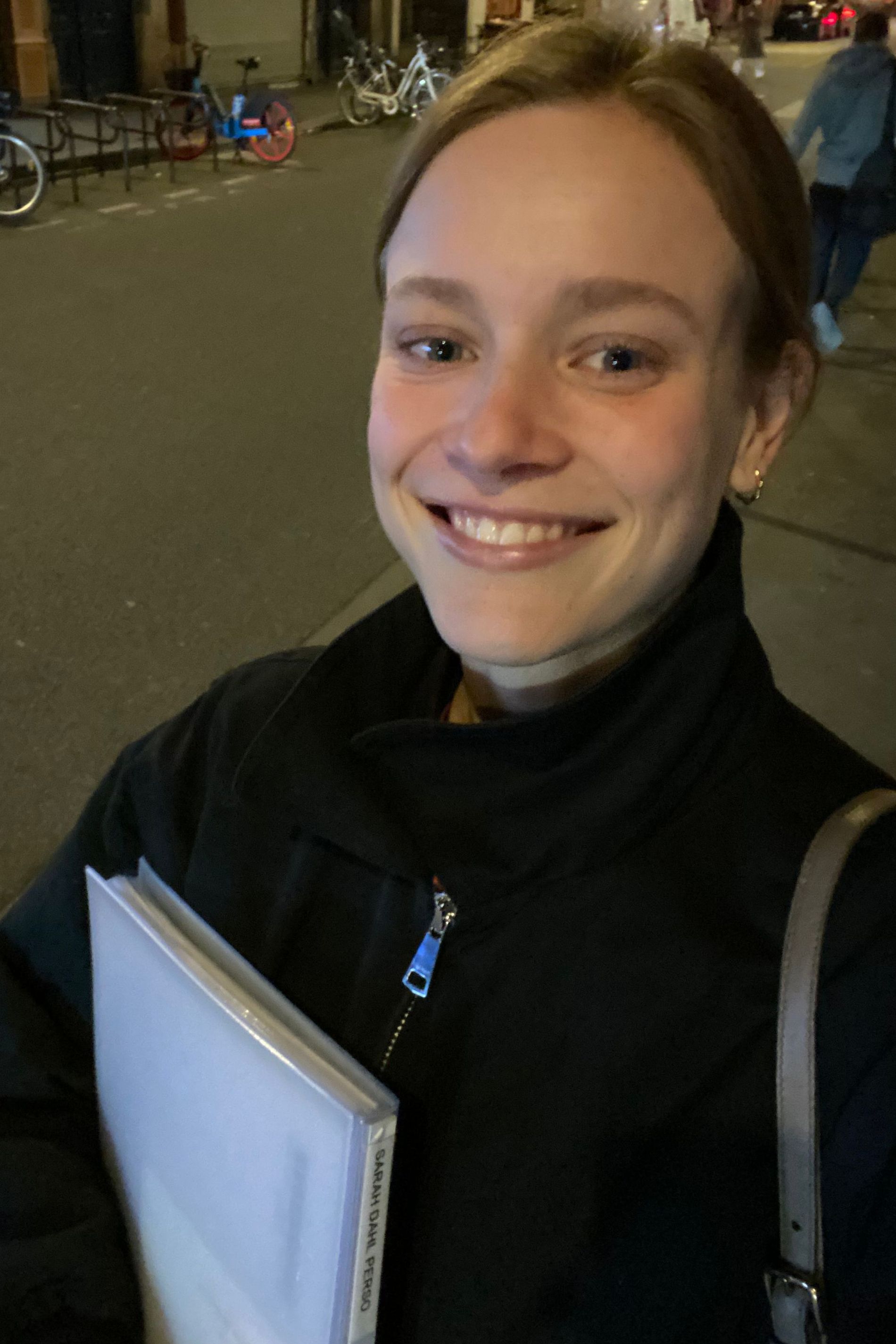 Photo: Sarah Dahl
"Fast forward after lots of laughter and smiles, going back to my hotel. Pick up time at 6AM so better get my beauty sleep."
Day of the show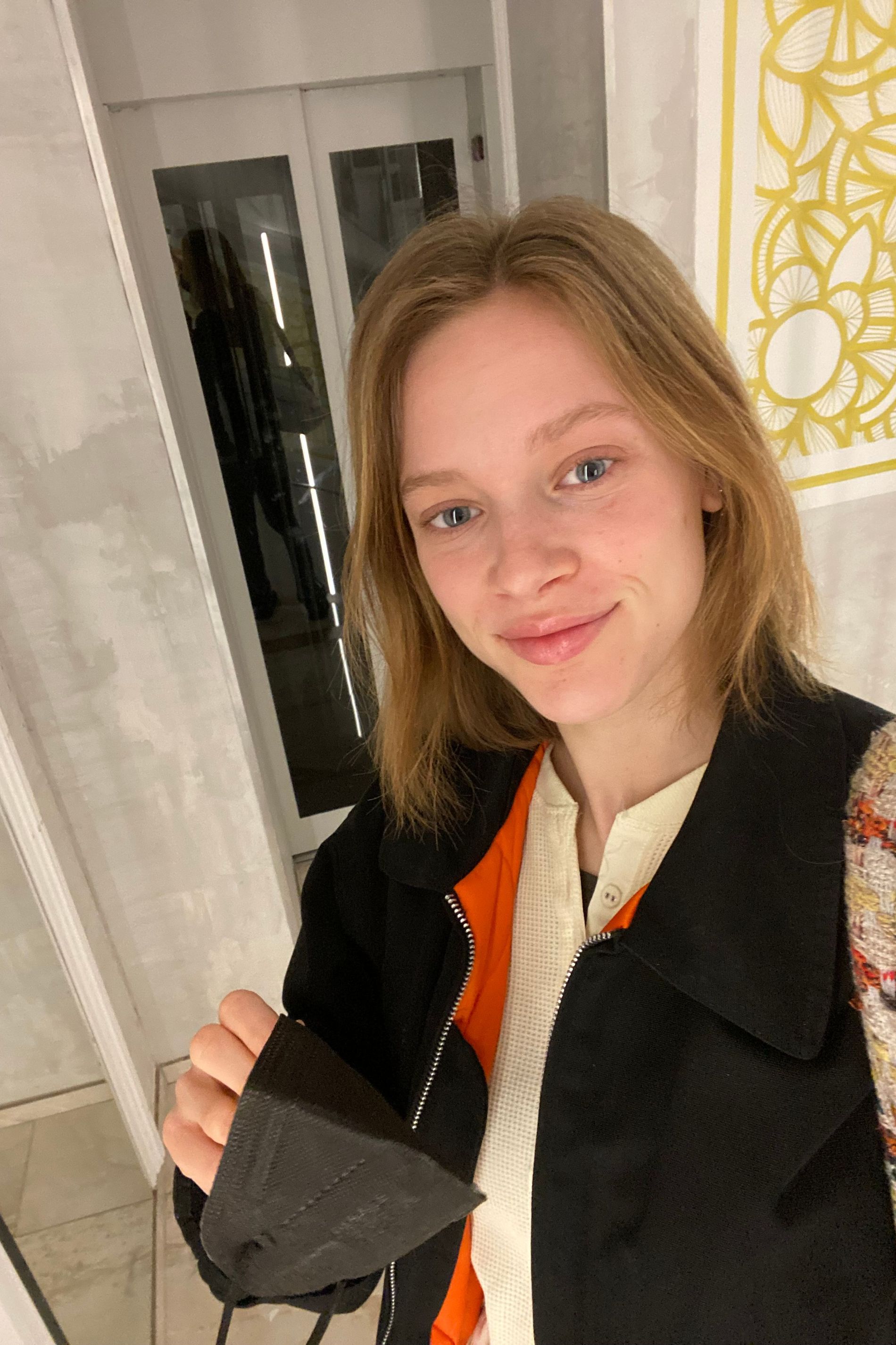 "Good morning! 6AM my driver is waiting downstairs to bring me to the show venue."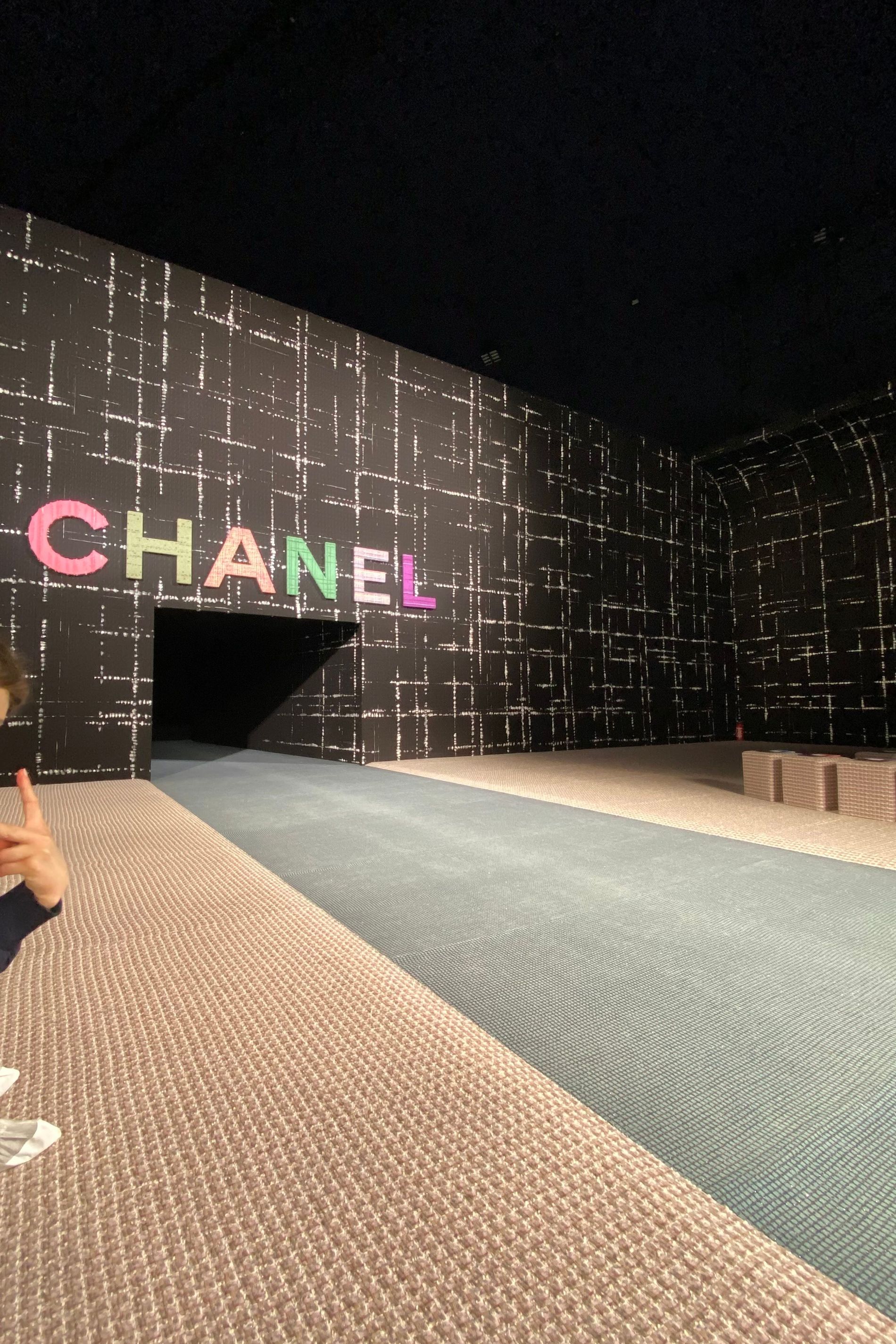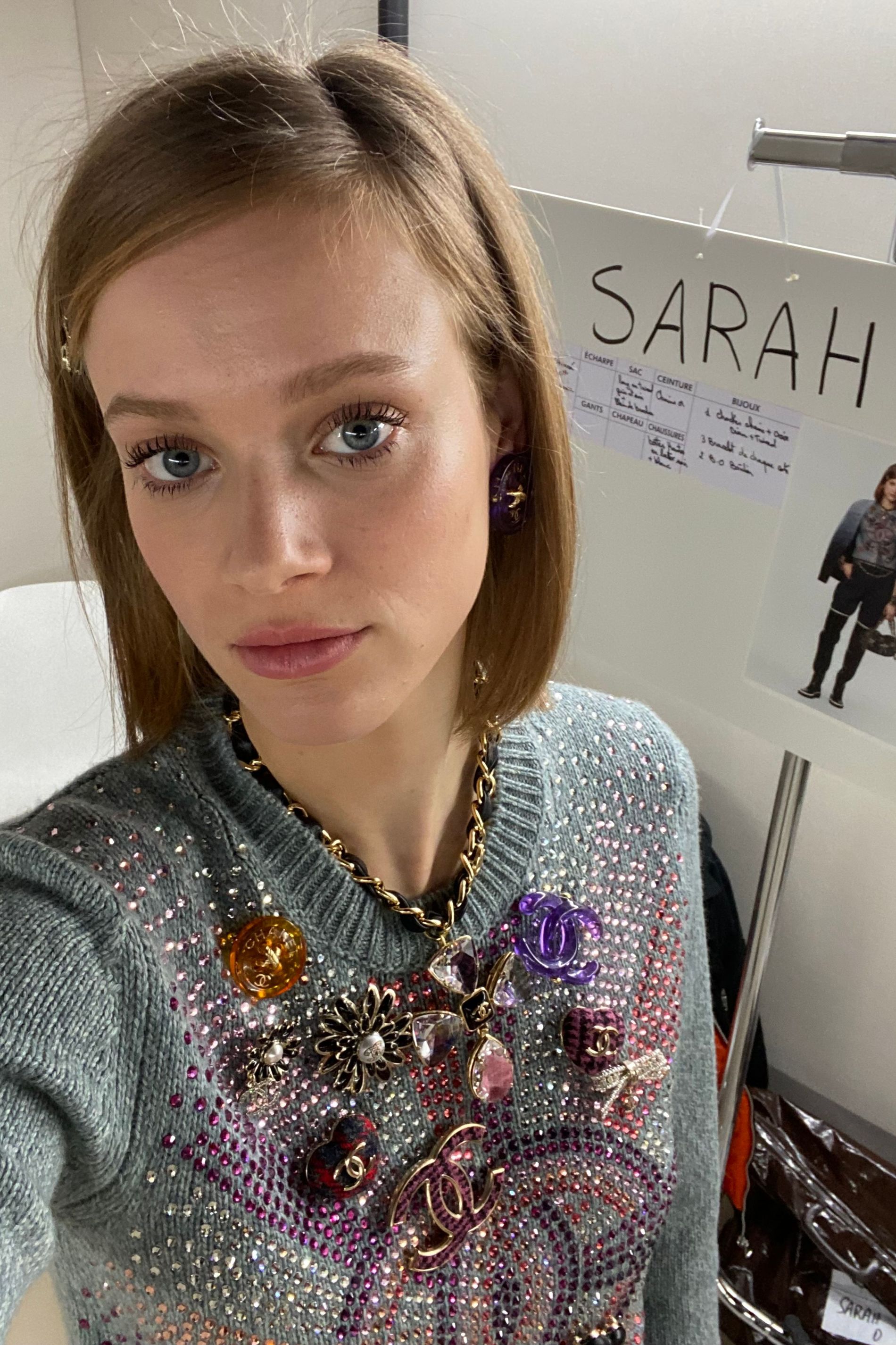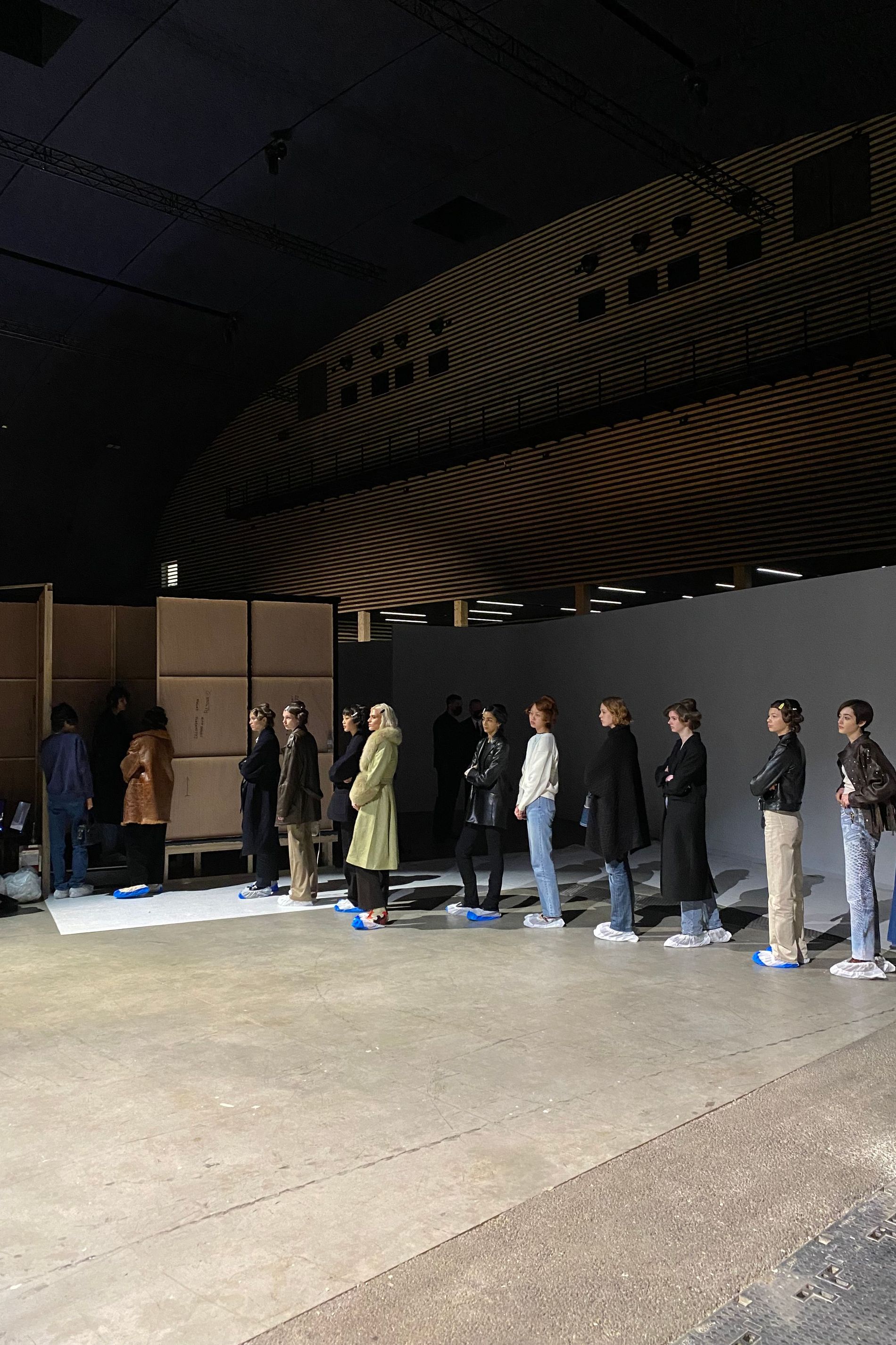 "Backstage is always fun – running into your friends and catching up with them. Backstage, breakfast, makeup, rehearsals, makeup touch-up, hair, chilling and reading, and finally dress time which means show time!"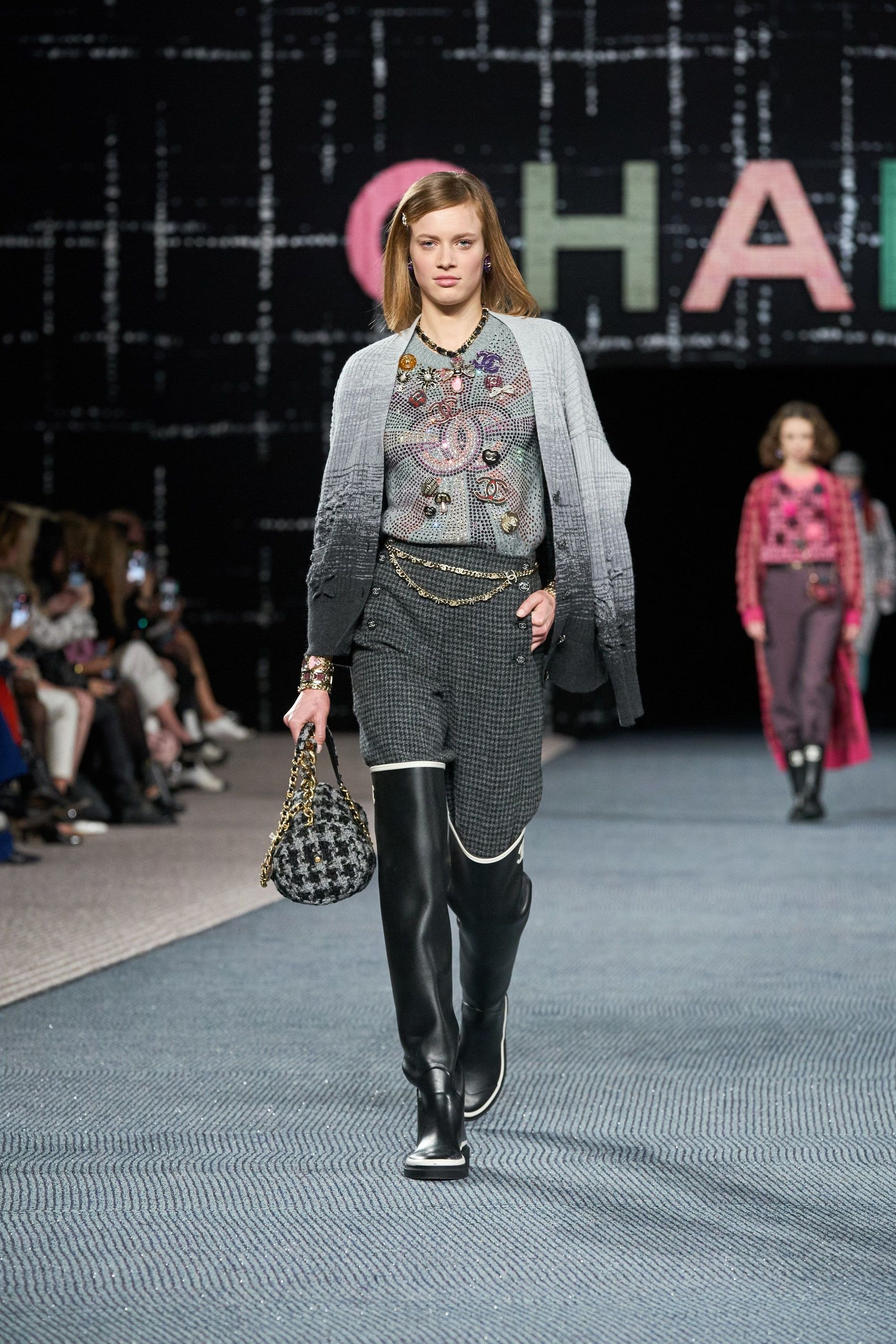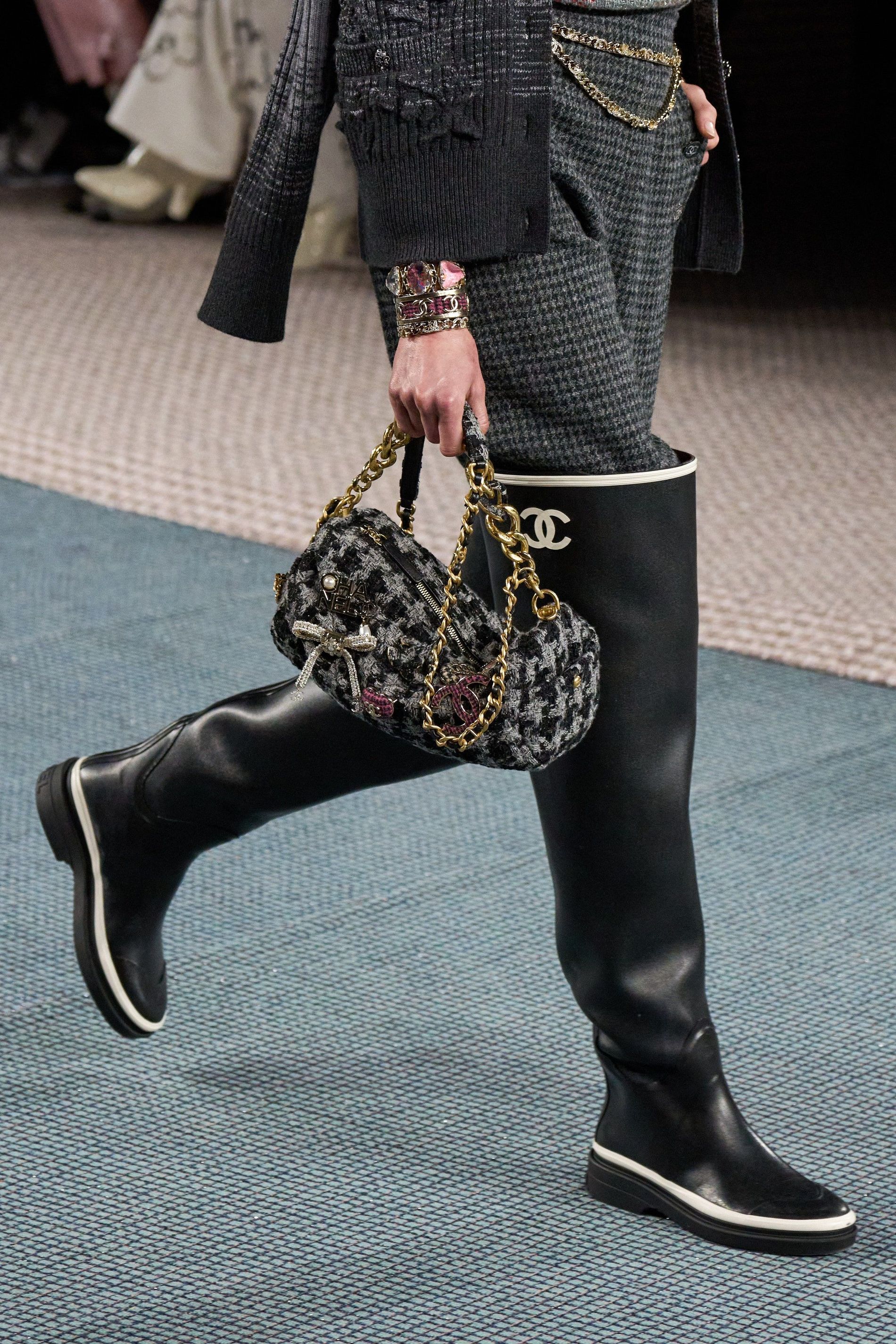 "Show is done, it was amazing as always – feels like a dream walking for Chanel. It's a real 'pinch me' moment! After the show it's always a bit chaotic with photographers, people and cars everywhere. Running off quick to get back to my agency and say goodbye for this time. Fashion week is over and I'm heading home!"
"Thank you so much for following me for two days here in Paris. Thank you to my friends, agents and the clients for a super fun and great time! Sending hugs to everyone."