Rising model Rebekka Eriksen gives us the lowdown on everything she gets up to before and after her head-turning runway moments
As Copenhagen Fashion Week has continued to grow and evolve in recent years, an array of new faces have emerged. Denmark's very own Rebekka Eriksen has become one to watch, with a series of high profile runway walks.
We spent a day with Eriksen, as she captured everything from her early morning wake-up call to her fashion show appearances and bustling afterparties with Copenhagen's coolest...
8:30 AM
"Rise and shine! As a model, ensuring proper rest is always important, especially when there is travel involved. Recently I returned to Denmark from a trip to LA with my friend and fellow model Nina Marker, so a slow morning before the rush of fashion week feels like a treat. This morning I woke up at 8:30 on the dot, and the first thing I did was pour myself a cup of coffee (my jet-lag antidote) before heading to the gym. After a hit of cardio and a few ab exercises, I took a moment to relax in the sauna. Having some alone time before the busy day ahead gave me a much needed boost of energy!"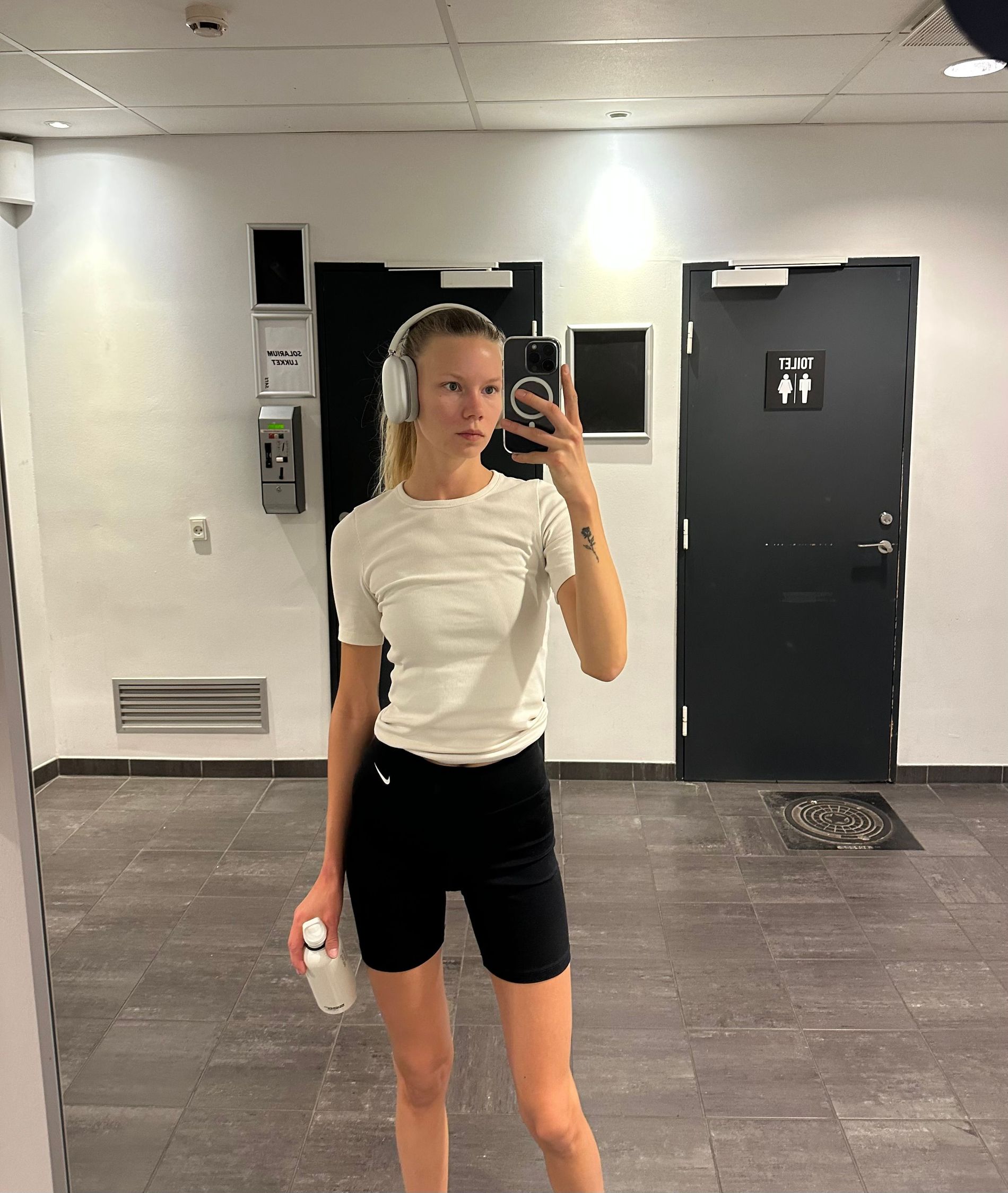 Photo: Rebekka Eriksen.
11:00 AM
"It's finally time to get ready for the first show of the day. After a hot shower, I dive into my skincare routine. I like to wake up my face with some of my favourite skincare products from Hello Mantle, especially The Glow Serum and The Chill Cream, followed by a spritz of perfume. Today I used a perfume from Byredo.
"Next I head to the closest to pick an outfit. As a guest, it's fun to style my own outfit. Over a beige top with a cut-out detail around the neck and a slouchy pair of grey jeans, I throw on a leather blazer from Aeron in the most beautiful cognac hue."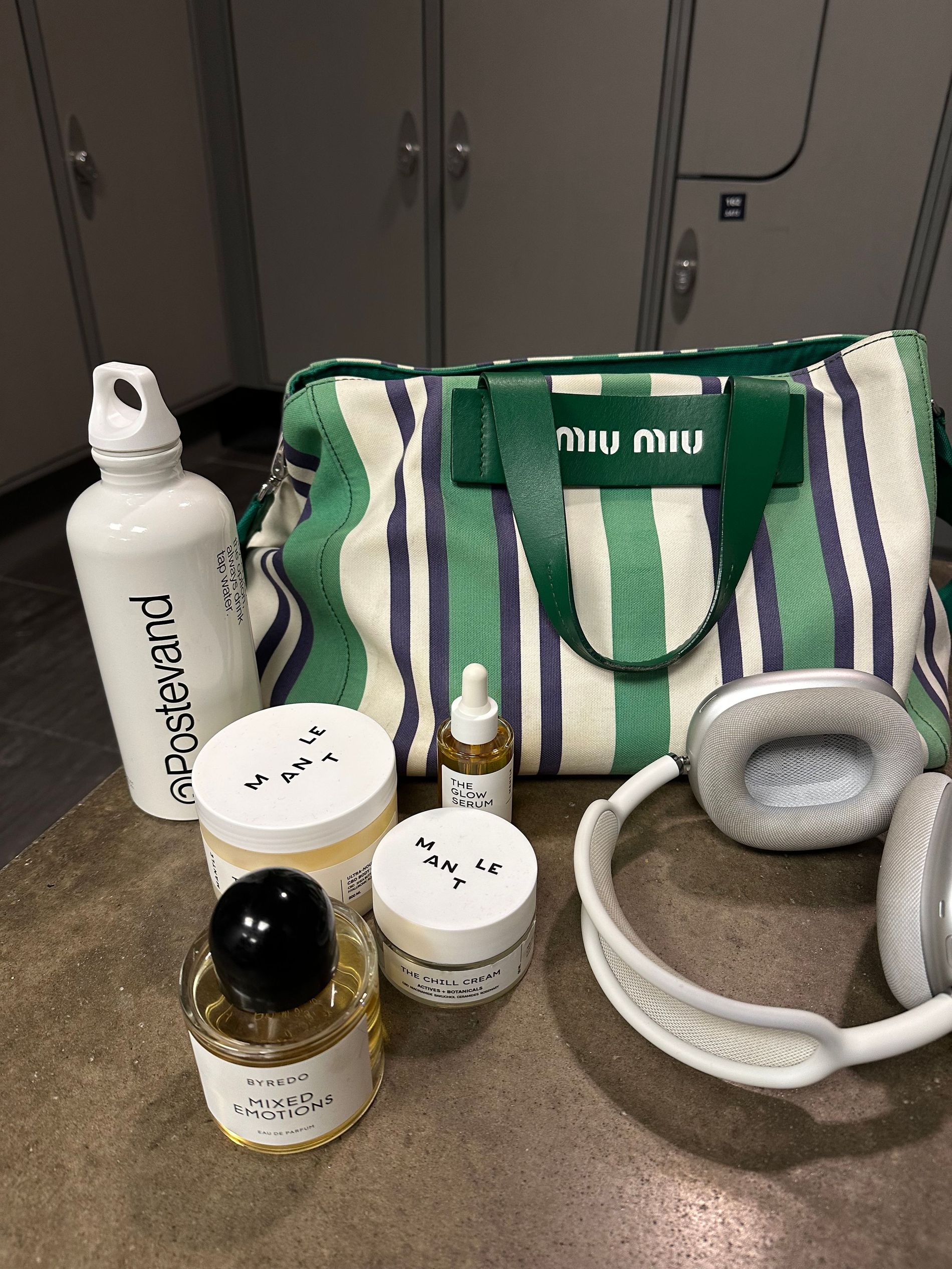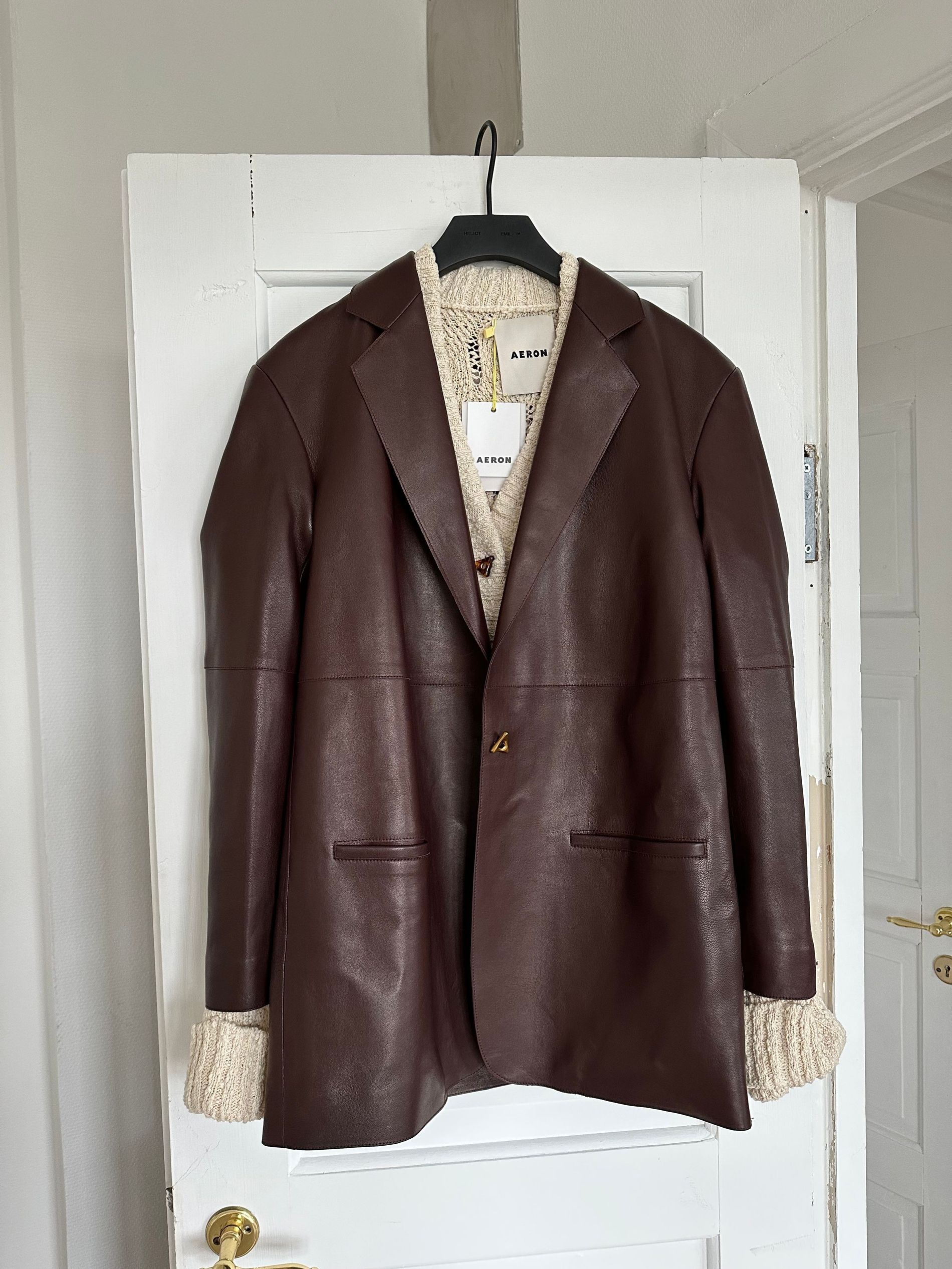 11:30 AM
"I'm suited and booted and ready for the day. When I look outside, it's raining, so I huddle under an oversized biker jacket from Remain before I grab my bag and head outside. Usually, biking is my preferred way to commute around Copenhagen, but on a windy day like today, myself and Sarah Dahl decide to hop in a taxi. Specifically, a Viggo — when riding in cars during fashion week, opting for an electric taxi makes me feel guilt-free. It's nice to know I'm reducing my carbon footprint!"
Midday
"After walking past a flurry of photographers outside the venue, it's time for my first show of the season to begin. I take my seat in the space to enjoy the show as a guest — another great opportunity for me to relax and slowly ease into the day. I have a busy afternoon ahead."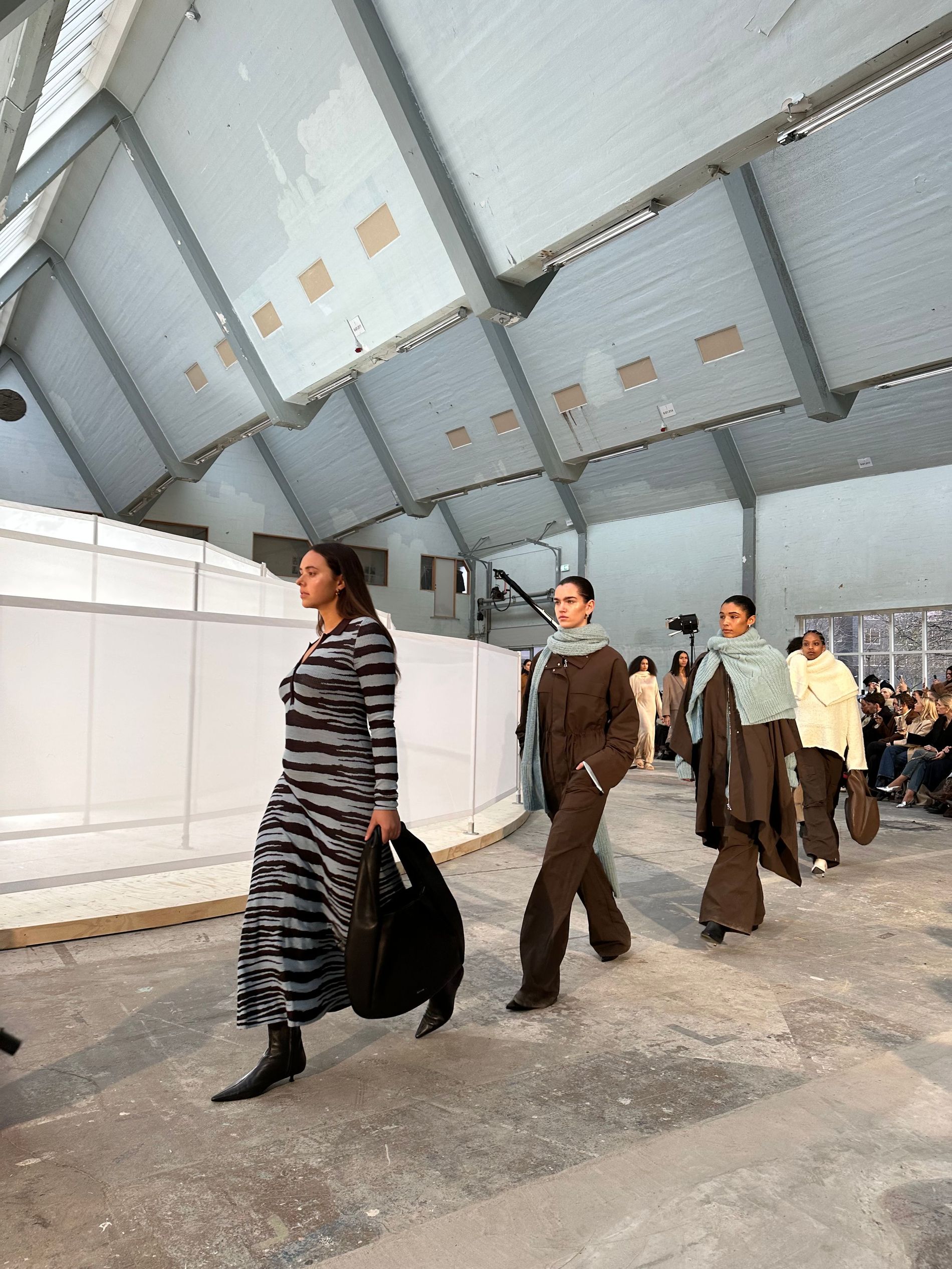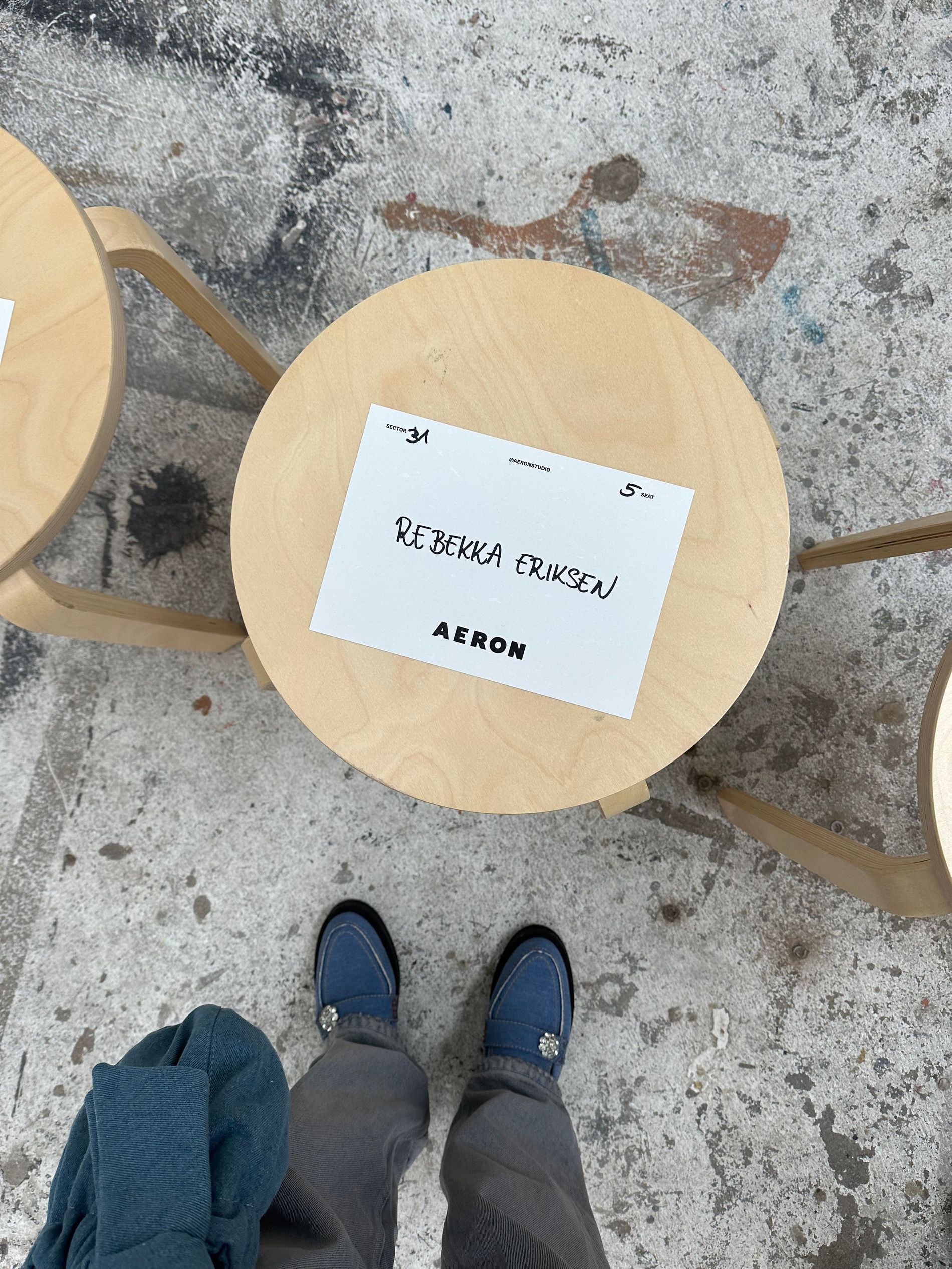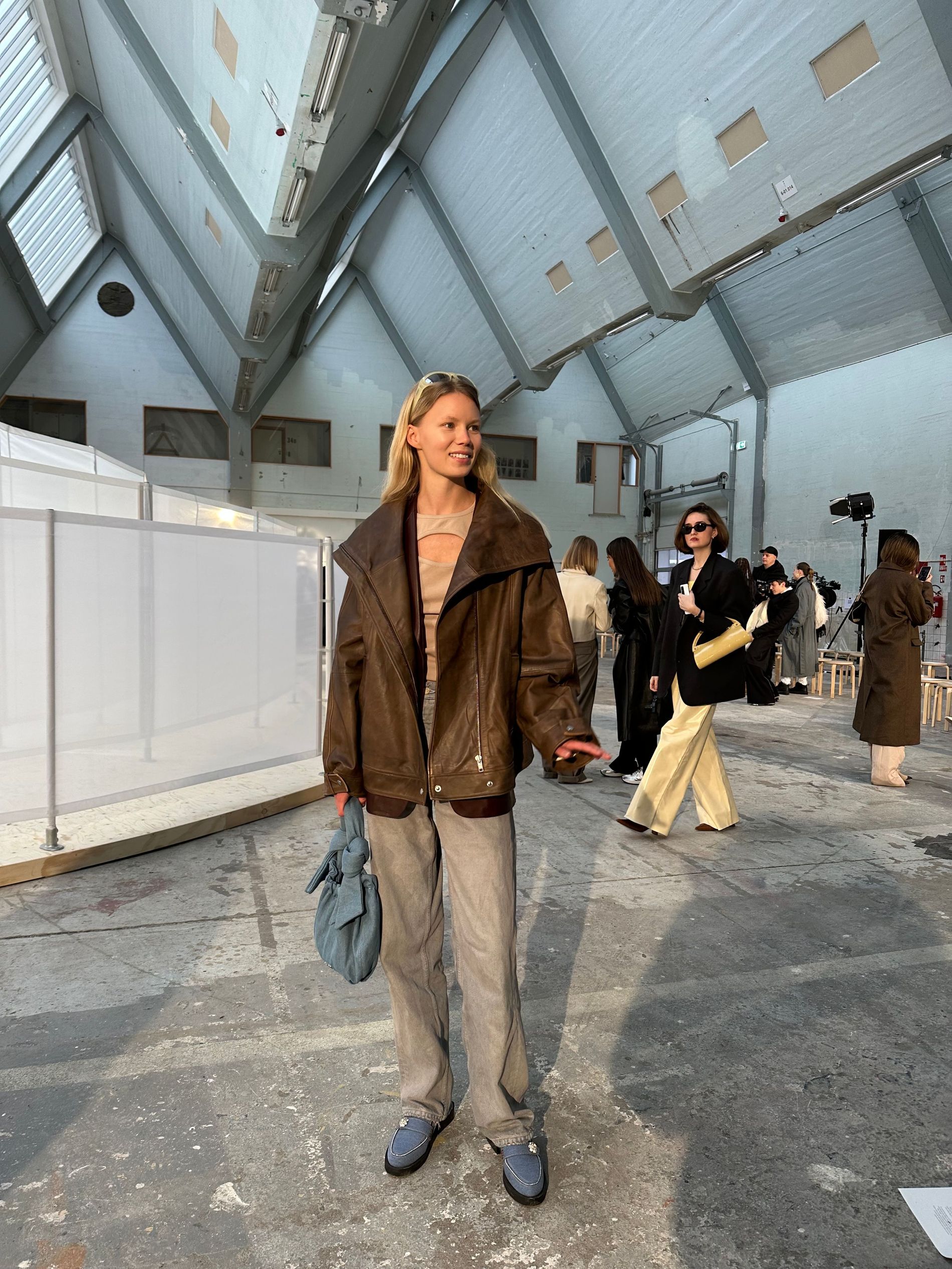 1:00 PM
"It's time for lunch with a side of peace and quiet. Joined by my boyfriend, I take a seat in Alice, a cosy hole-in-the-wall coffee shop renowned for their homemade pastries. Today I opted for a protein-packed sandwich and, very importantly, my second coffee of the day. My boyfriend also works in the fashion industry as the co-founder of Heliot Emil, so as well as having a cosy moment together, we had a lot of fun things to discuss as fashion week begins."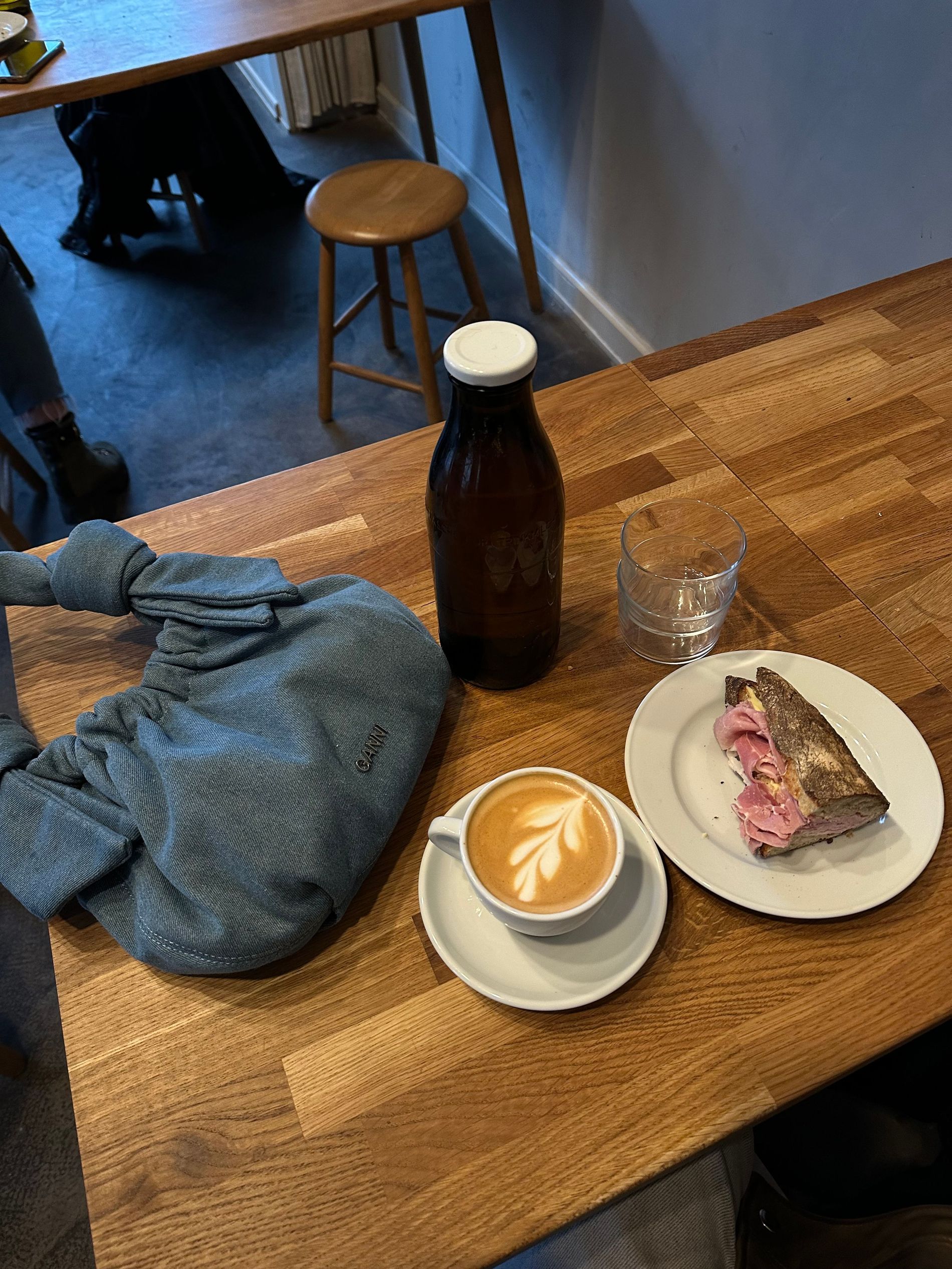 Photo: Rebekka Eriksen.
2:00 PM
"Call time! Upon arrival, I marvelled at the location, an old factory in the Carlsbergbyen district which had recently been modernised by architect Dorte Mandrup. After quickly saying my hellos, I took my place at the beauty station. There's no time to waste! Hair and make-up took around an hour, so I was lucky to have a bit of spare time before rehearsals began. My friends Chili dia and Inti were also walking for Remain, so we had some fun backstage. Fashion week can be chaotic so it's important to have fun and find pockets of happiness wherever you go.
"Rehearsals finally began a couple of hours later. I have a really great relationship with the Remain team and the clothes are so special — the whole experience feels natural and liberating."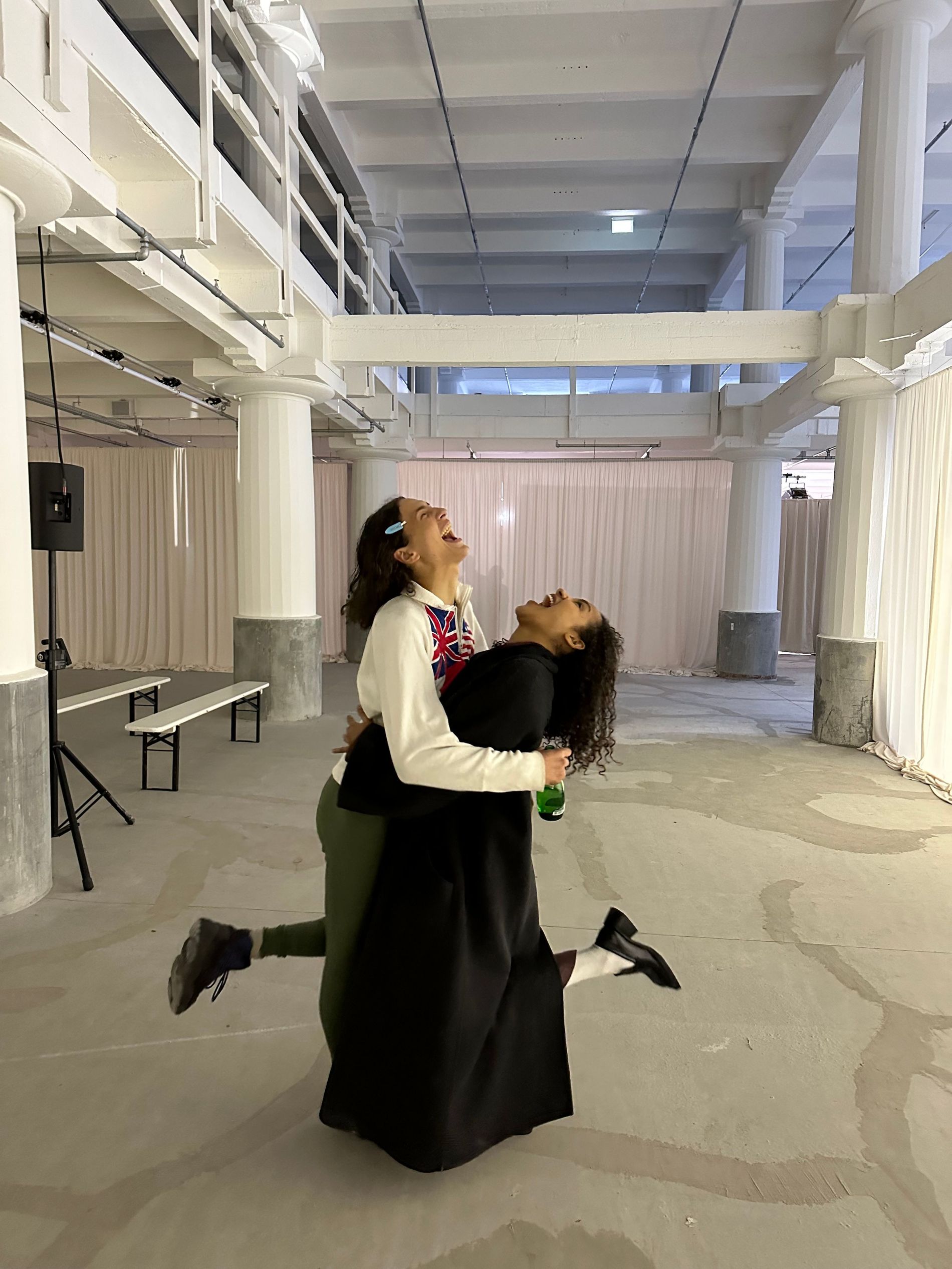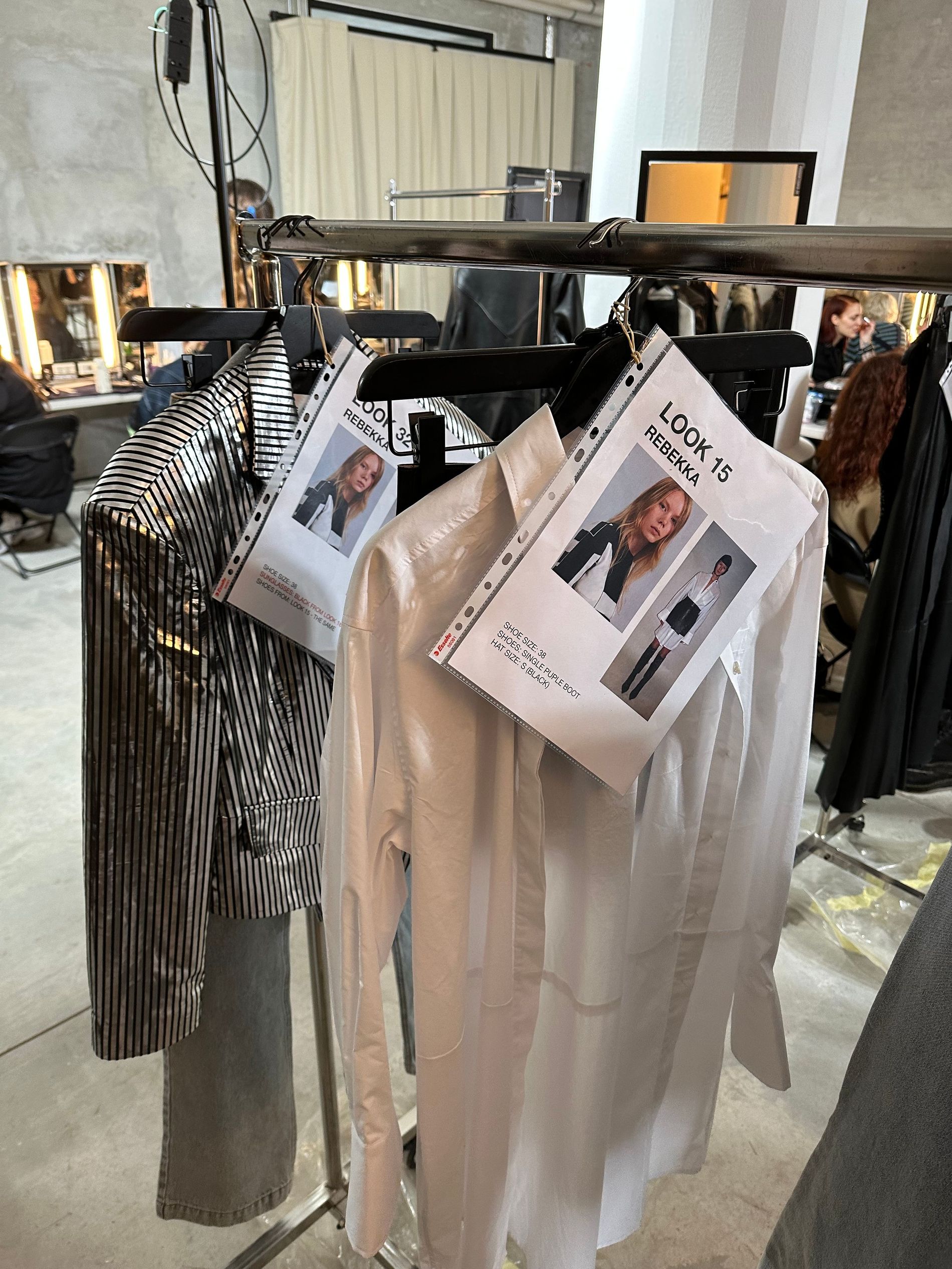 6:00 PM
"Show time! Such a thrill to walk the show for Remain, wearing two looks in total."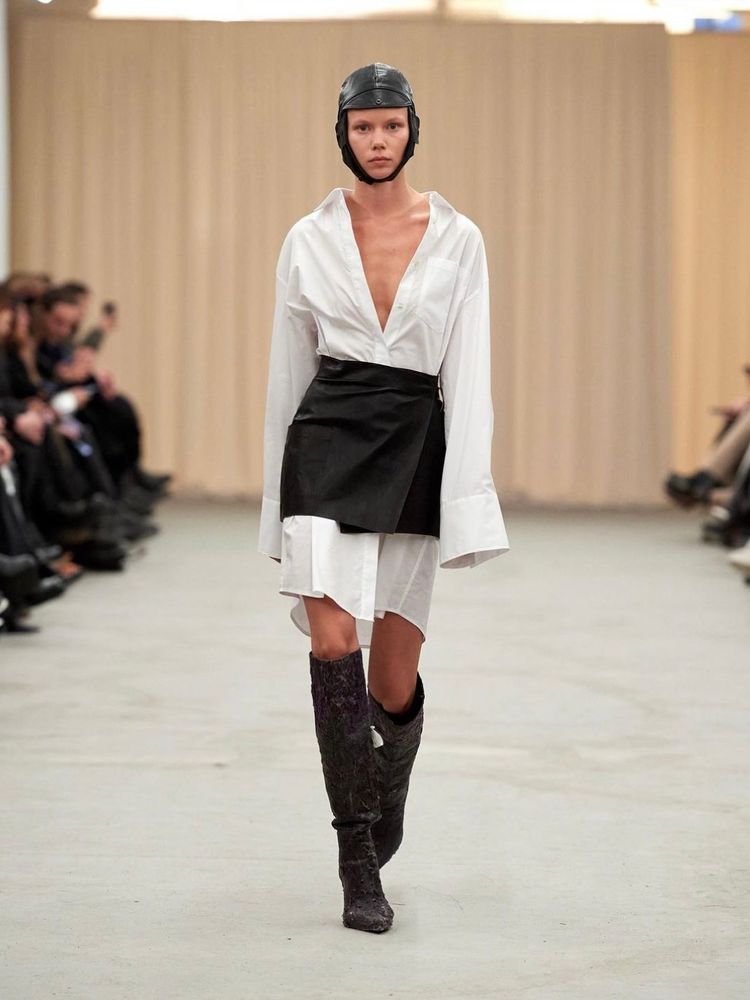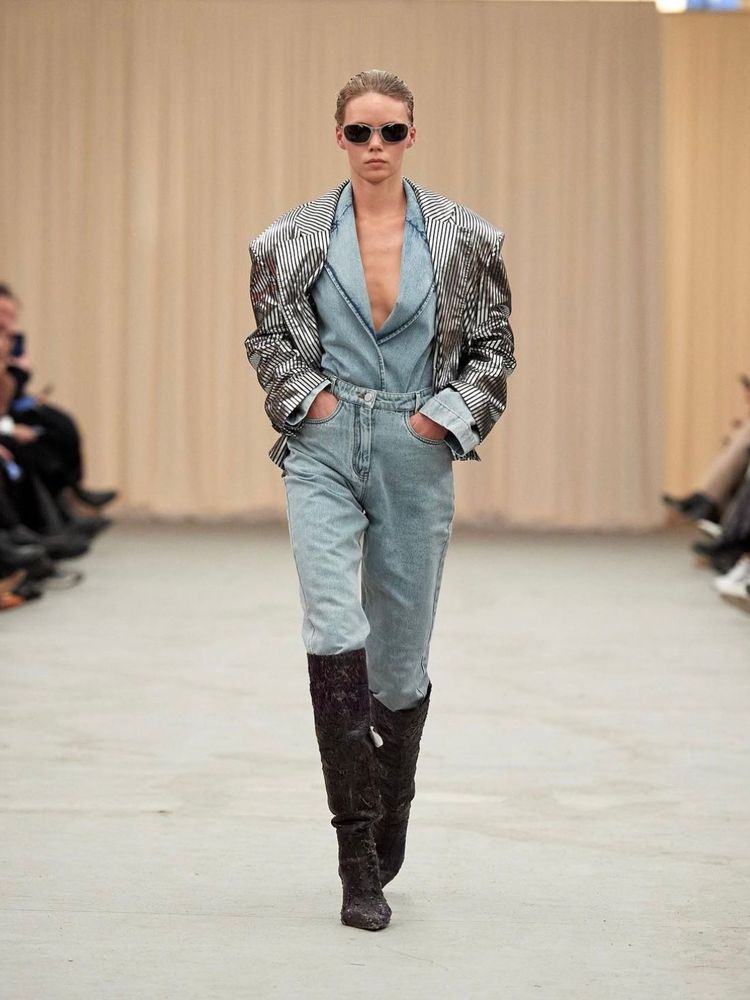 6:30 PM
"It's a quick rush out of the door! Myself, Chili Dia and Ceval were in a hurry to get to our next location, so we jumped in a cab and hoped for the best. Upon arrival we immediately ran to the hair and make-up chair, excited to see what the look entailed. Green hair extensions and lots of face glitter was involved. When it comes to (di)vision, the looks are always so fun!"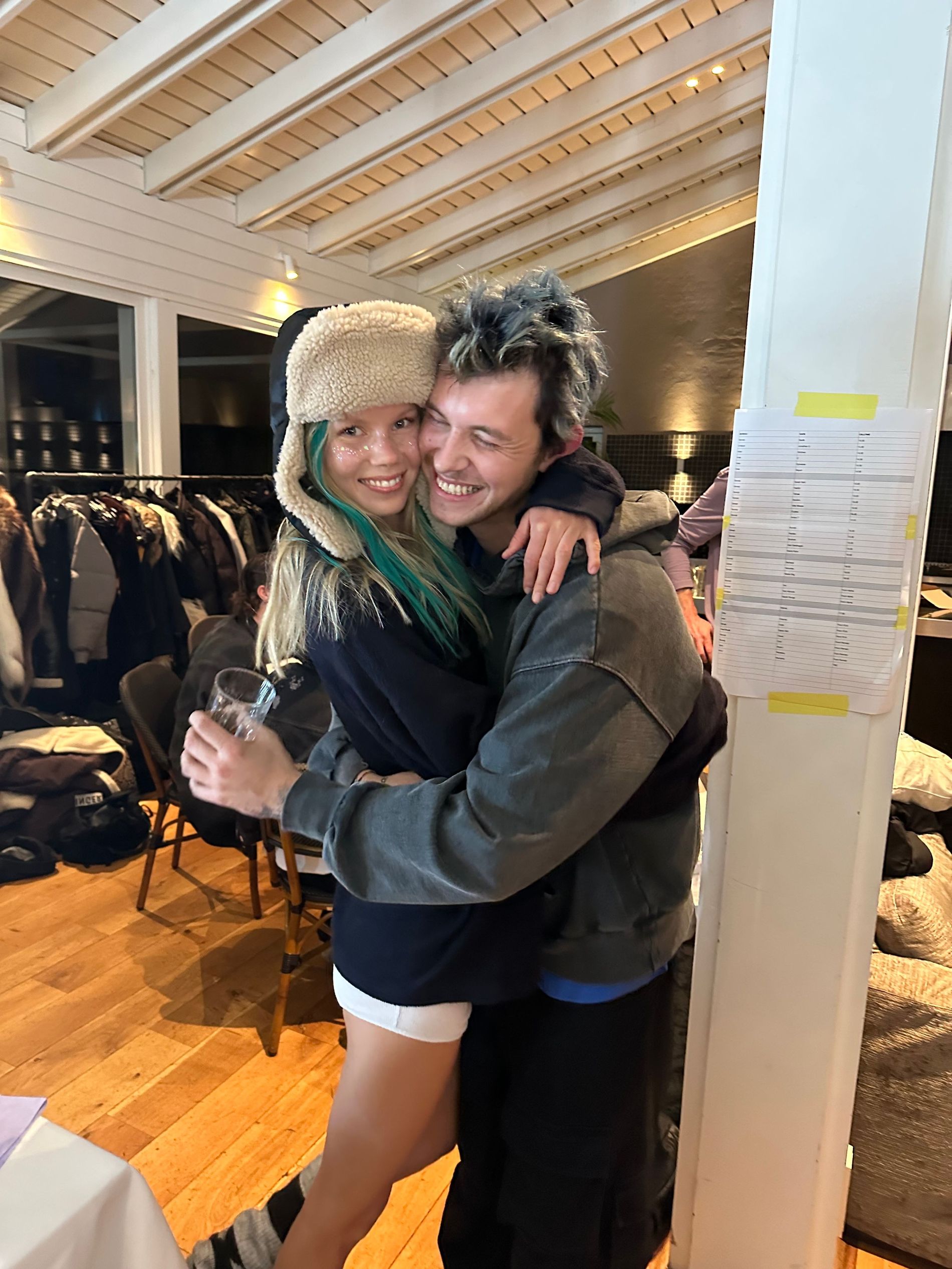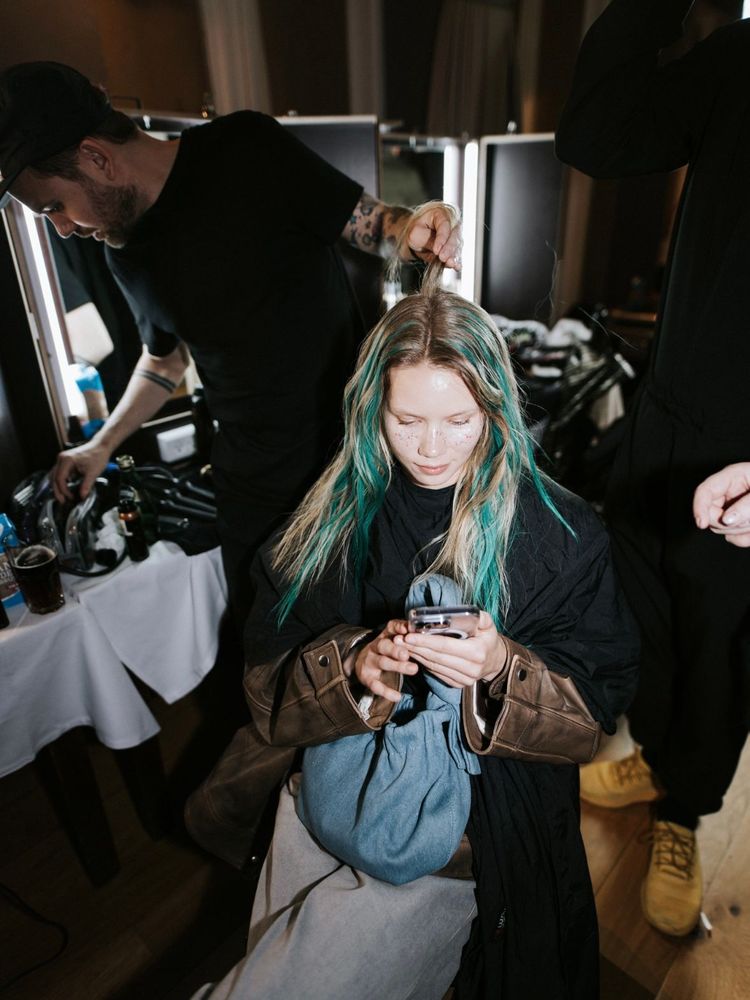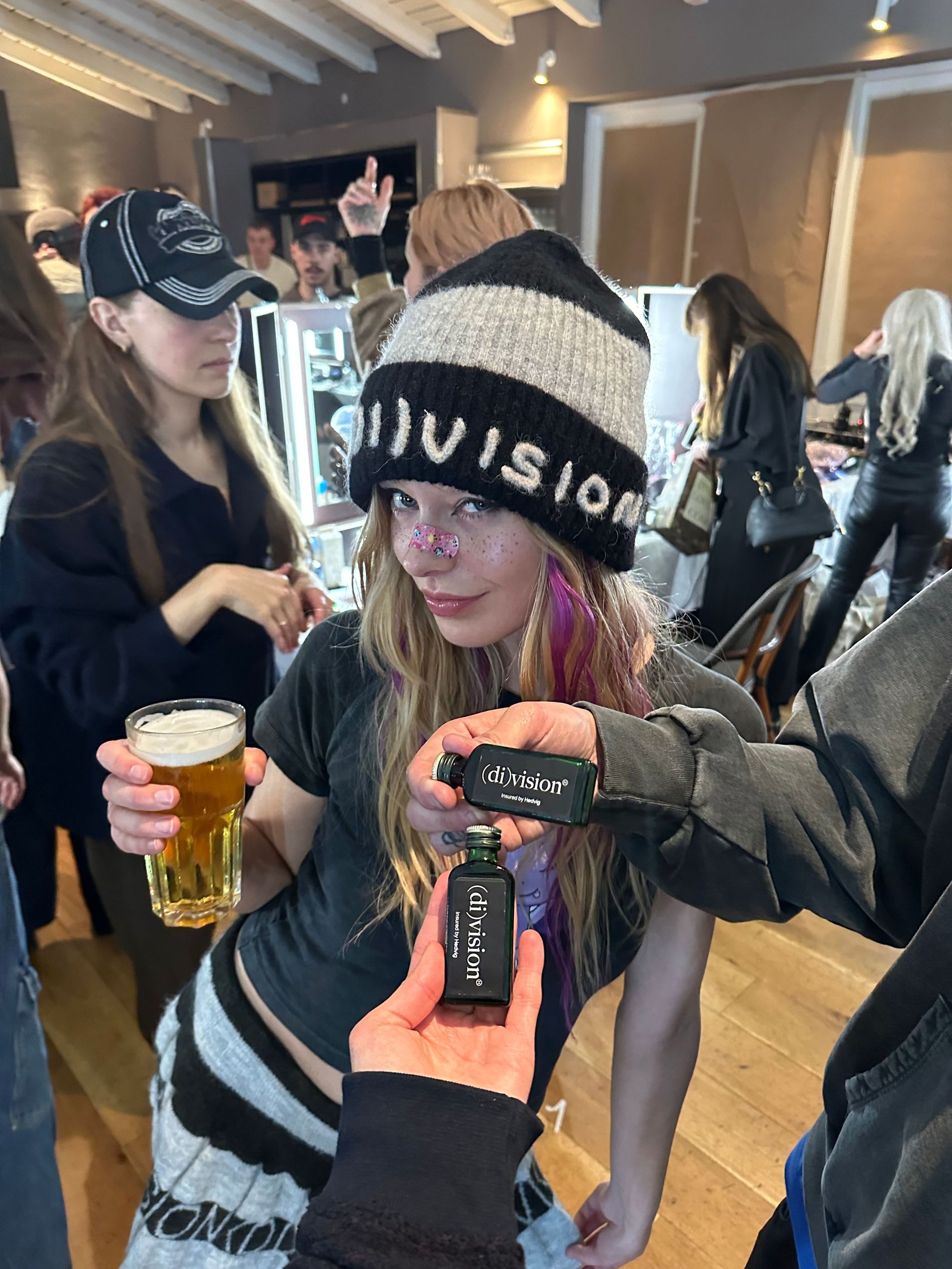 7:00 PM
"Again, it's show showtime! Simon Wick, co-founder of (di)vision, is a close friend of mine so being a part of the show felt extra special. The setting was intimate and many of the guests — and models — were also familiar faces. In a way, it felt like a gathering of friends, with a creative twist."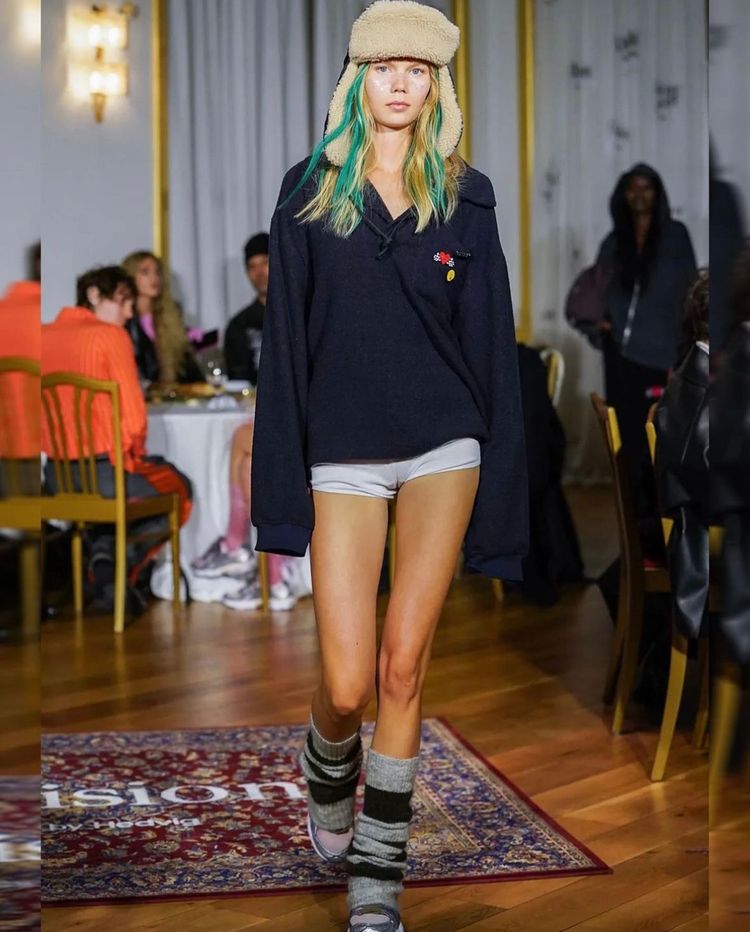 Photo: Rebekka Eriksen.
9:00 PM
"Along with my friends, it's time to celebrate. After the show, I was invited to celebrate with the cast at Soho House, in the bustling pulse of the city. There were many friends of mine present, some of whom I hadn't seen in a while, but the most memorable part of the night was watching Simon Wick and Casper DJing, letting out their post-show excitement."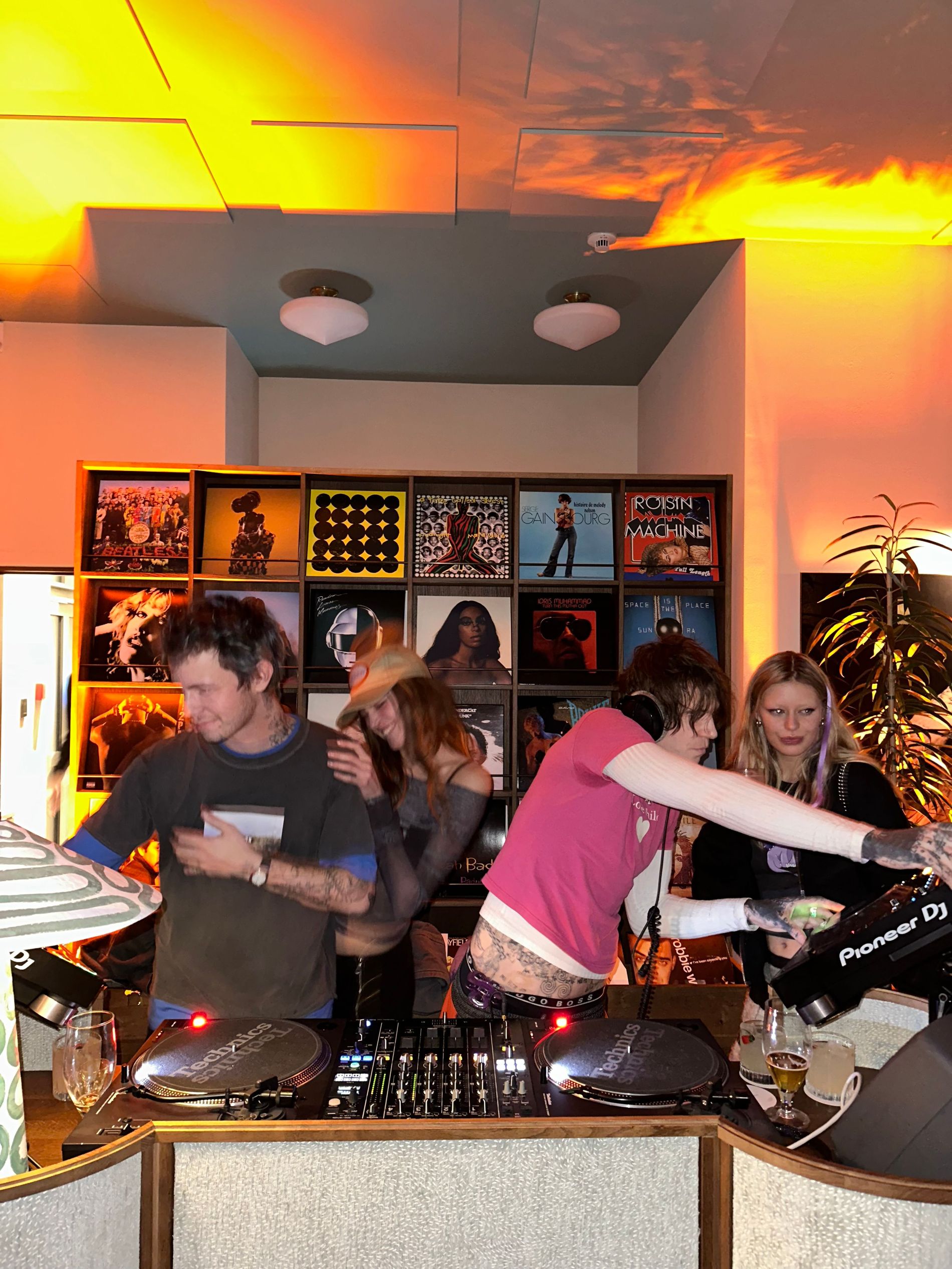 Photo: Rebekka Eriksen.
1 AM
"Home time! It's time to catch some sleep after a long but incredible day."