All the style details you need to know from our 'Merging with Nature' editorial in the first issue of Vogue Scandinavia
In our quest to celebrate the extraordinary environment of the Nordics, Vogue Scandinavia commissioned the artist duo Alexandrov Klum to capture fashion that brings us closer to our nature. Below, we have gathered the sartorial details you should know – From sustainability efforts to materials and craftsmanship:
Proenza Schouler
Above, this dress from Proenza Schouler's Autumn/Winter 2021 collection was inspired by motifs found in novelty prints from the 1970s. The original print – rendered in brush and ink at Proenza Schouler's New York atelier – depicts a diffuse landscape in the crosshatch print, consisting of a river, mountains, a forest, and a solitary canoe traveling across the fabric.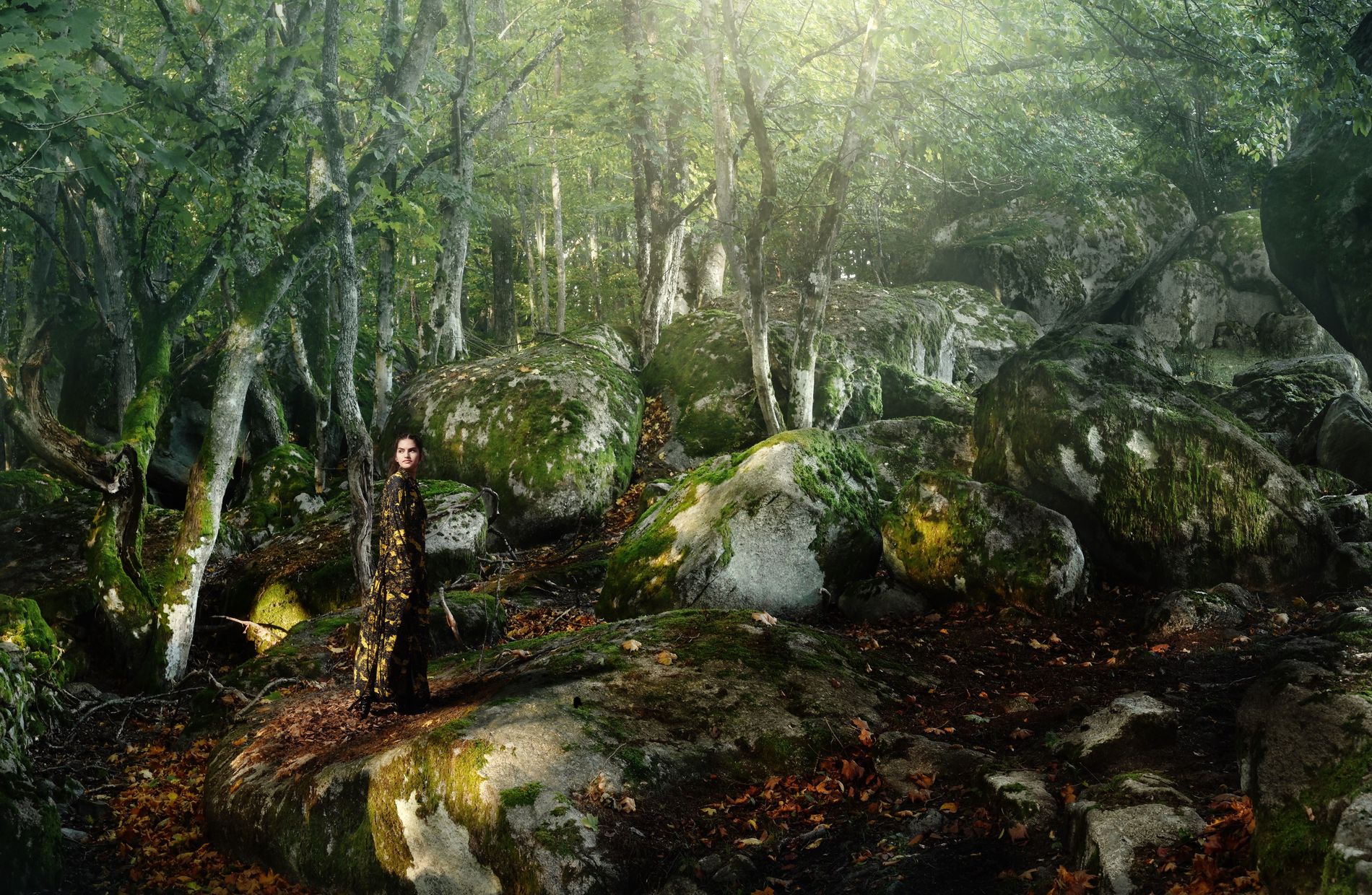 Maison Rabih Kayrouz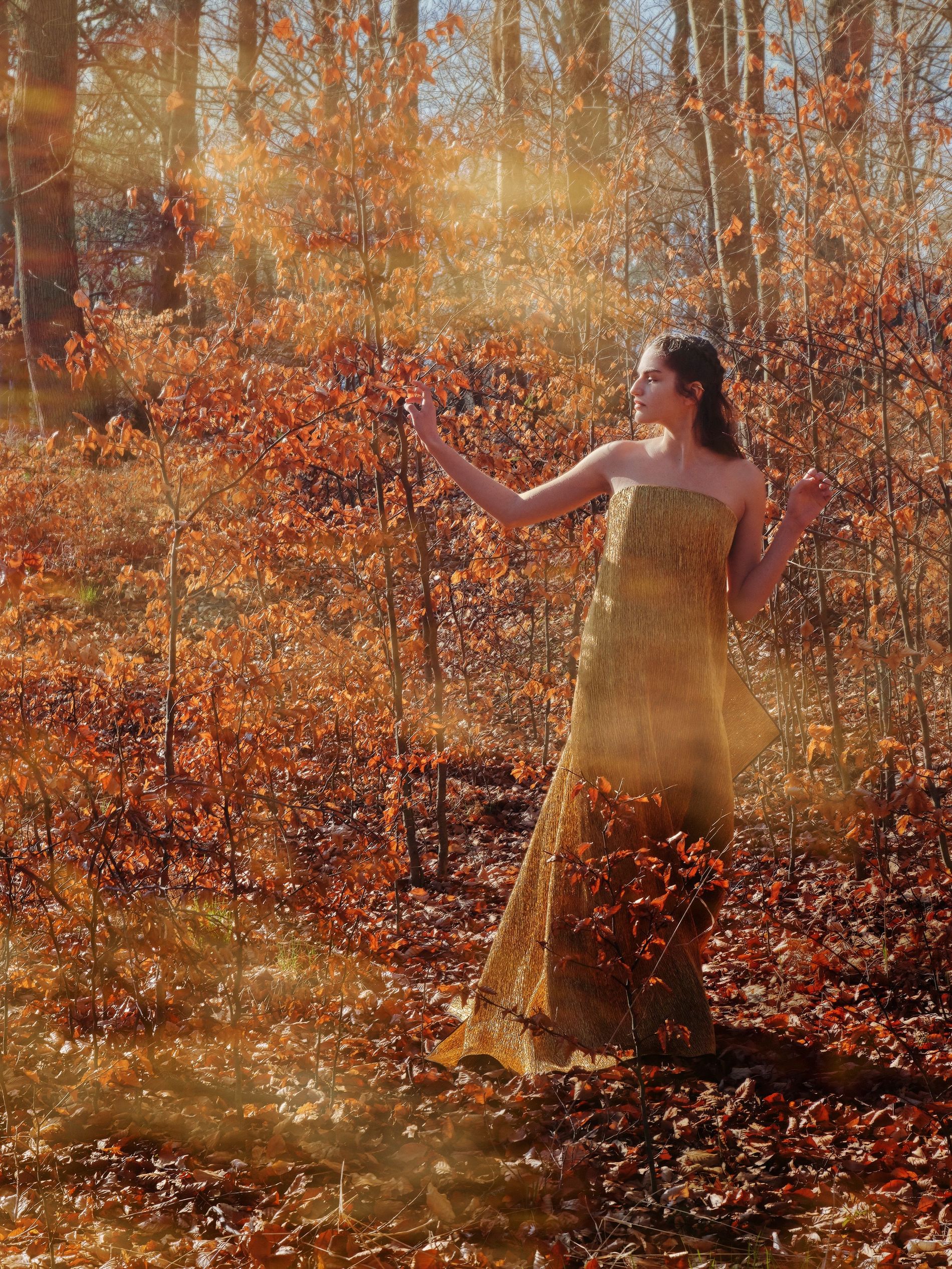 Pleated lamé dress, €2,500. Maison Rabih Kayrouz. Ear cuff with crystals, €130. Cornelia Webb. Photo: Alexandrov Klum
For Autumn/Winter 2021, designer Rabih Kayrouz culled from 20 years' worth of archives and fabrics to bring his most iconic designs to life. Musing on the short lifespan of fashion, the collection was intended to have lasting impact and remain in wardrobes for years to come. Here, we see a bustier dress made out of a single piece of gold lamé fabric from a previous season.