The Scandinavian artist has been tapped by The Met's curator to capture the assortment of Karl Lagerfeld's creations
The legacy of Coco Chanel was one of Karl Lagerfeld's main inspirations, but the cultured designer was something of a walking mood board. His fall 2016 Fendi collection, for example, was inspired by the work of the Danish illustrator Kay Nielsen. Memphis, Constructivism, paintings, porcelain, and fashion plates are but a smattering of other things he drew from, some of which will be on display in The Met's upcoming Costume Institute exhibition "Karl Lagerfeld: A Line of Beauty."
Julia Hetta, the Swedish photographer whom curator Andrew Bolton commissioned to capture Lagerfeld's designs and personal effects, is similarly in constant dialogue with art. A graduate of the Gerrit Rietveld Academie in Amsterdam, she is particularly noted for translating the lighting and composition of Old Master paintings into her photographs using long exposures. The influence of Nordic light is also at play in her work. Corresponding from Stockholm, Hetta talked to Vogue Runway about her background and personal relationship to clothing, as well as her work for the catalogue.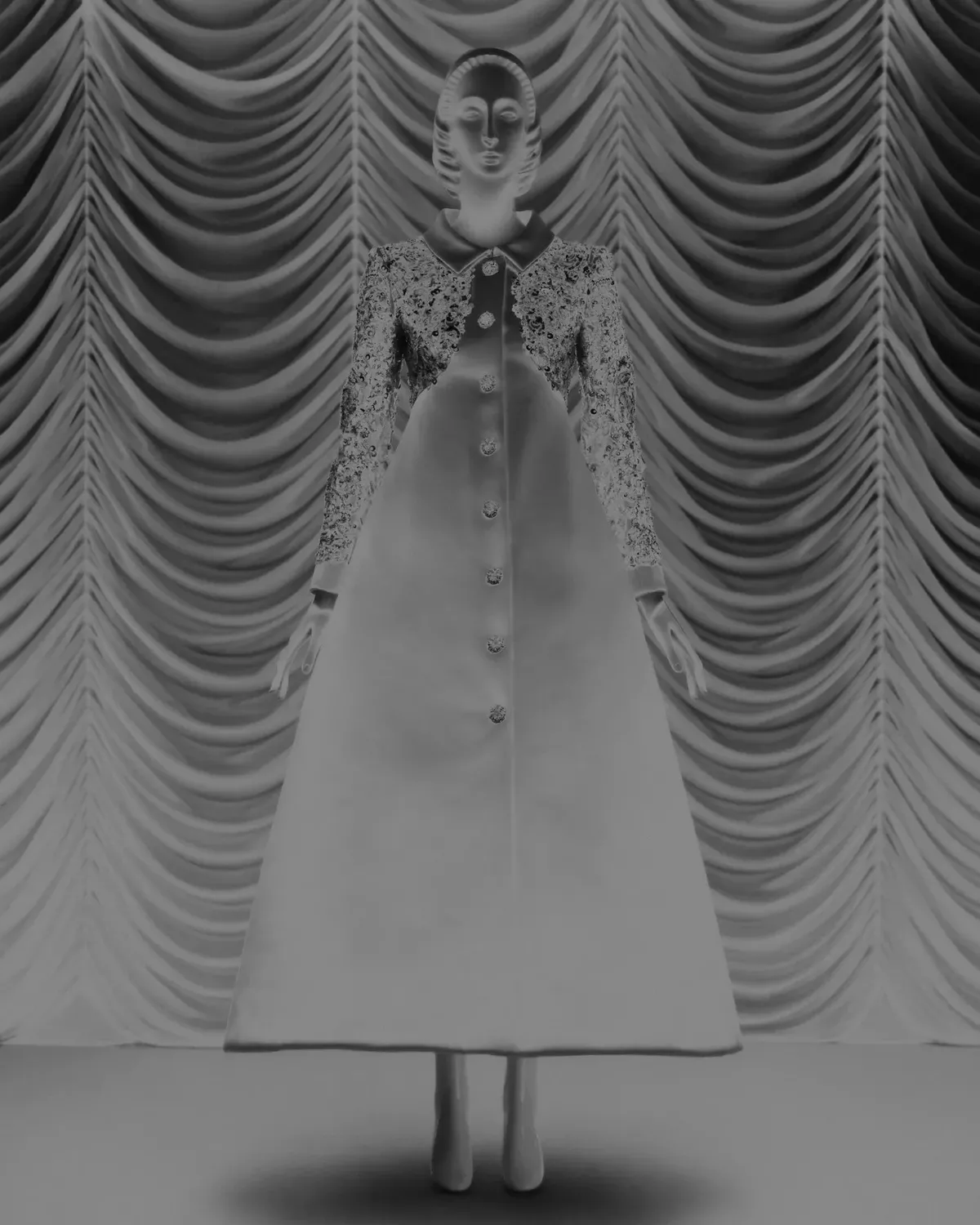 Coat, house of Chanel (French, founded 1910), fall/winter 2014–15 haute couture; courtesy of Chanel. Photo: Julia Hetta / Image courtesy of The Metropolitan Museum of Art
Vogue: What drew you to photography?
Julia Hetta: I started with painting when I was about 16 years old, and at the same time, photography came into my life. My father used to have a darkroom in the basement, and I started experimenting and printing my own pictures. It was such an exciting place to be, in the dark, listening to music, and discovering photography as a medium. He also had a lot of photography magazines, and I used to cut out pictures and make collages on my wall—everything from fashion photography to nature and documentary photography. I loved images and photography from all genres, but often with a melancholic and poetic touch to them.
Andrew Bolton describes your work as being inspired by Old Master paintings, specifically those of the Dutch golden age. Is this fascination a result of your studying in Amsterdam, or did you bring this interest with you from Sweden?
A lot of the inspiration comes from my studies in Holland but also from my background studying painting. I studied painting and drawing for a quite old-school teacher at an early age in Sweden. He taught me the importance of looking at light and shadows. We drew and painted still lifes for hours and hours, [and] I learned to see how light can sculpt. Later on I discovered the light in paintings, for example, at the Rijksmuseum in Amsterdam. And I have also been inspired by Scandinavian painters such as Vilhelm Hammershøi, who uses the palette of Nordic light in a sublime way. I love his interiors with a figure, often seen from the back. There is such a stillness and quietude to the rooms, and you can look at them for a long time.
What's your first Lagerfeld memory?
My first memory is from the '80s and early '90s. I remember that he started to be such a famous person then, sort of building up a persona. He embraced the time and seemed to understand it. I once met him briefly at Colette with my brother who had worked with him. There was such a buzz around him. Still it seemed that he was so very loyal to people he worked with and made them feel they were a part of his team. He seemed like a true gentleman and good at observing people around him.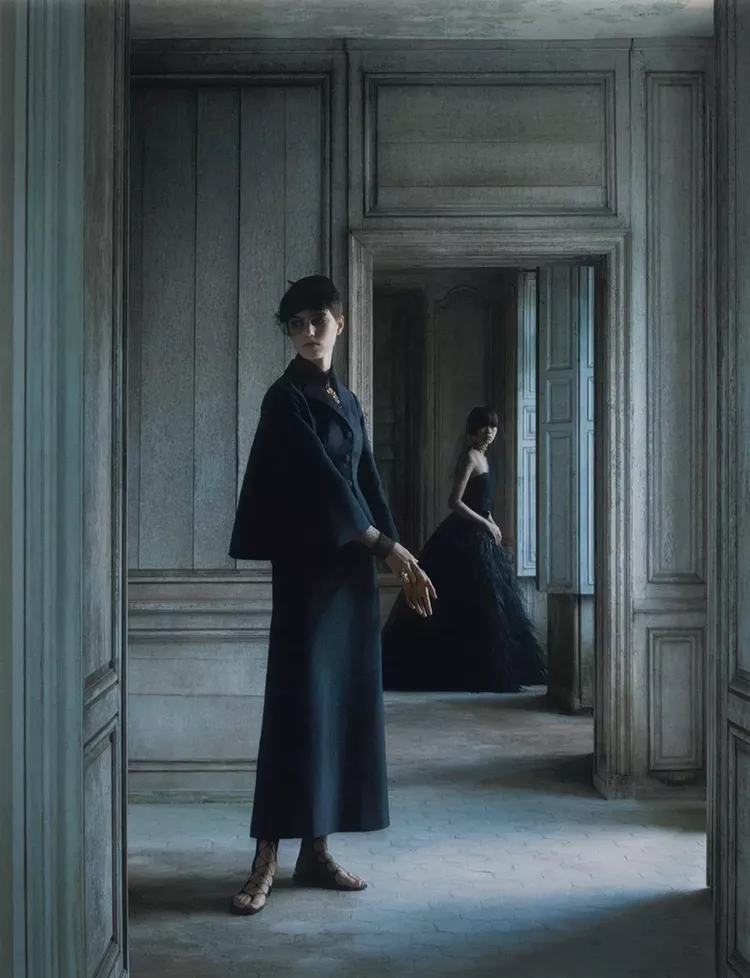 Julia Hetta for Christian Dior. Photo: Julia Hetta / Courtesy of the artist
What brief did you receive from the museum?
To stay true to my personal style. Andrew Bolton was very open and wanted to hear my opinion and approach to the project. He was just wonderful to work with, so including and inspiring. He reached out to me at an early point of the project, and that made it possible for interesting discussions. Having the time for research and contemplation in a project is worth so much these days. I value it deeply.
What kind of research did you do?
I tried to understand where Karl's own inspiration came from: books he read, art he liked. I watched the films he loved, old expressionism and black-and-white horror and vampire films like The Cabinet of Dr. Caligari and Dracula. It gave me insight into his interest in shadows and light. I watched documentaries. Amanda Harlech was also so generous with her knowledge of Karl and shared personal anecdotes and information. And I tried to form my own idea of who he was from what he was inspired by.
Andrew writes that you approached the lighting of the catalogue photos in different ways. Can you elaborate on what they were and how you decided which to use?
I aimed for a painterly light to make the clothes become like sculptures and capture the beautiful details. I photographed the mannequins in sequences to make different plates to get all the information for details. I also wanted to play with shadows in black and white in some of the photographs since I felt that was an important inspiration from Karl Lagerfeld.
Can you talk a bit about your use of curtains?
I had seen these curtains in Karl Lagerfeld's own home outside Paris, and I wanted to bring personal aspects linked back to Karl's own life, so I thought the curtains could work as a nice backdrop. I was so happy that Andrew Bolton liked the idea and made it possible.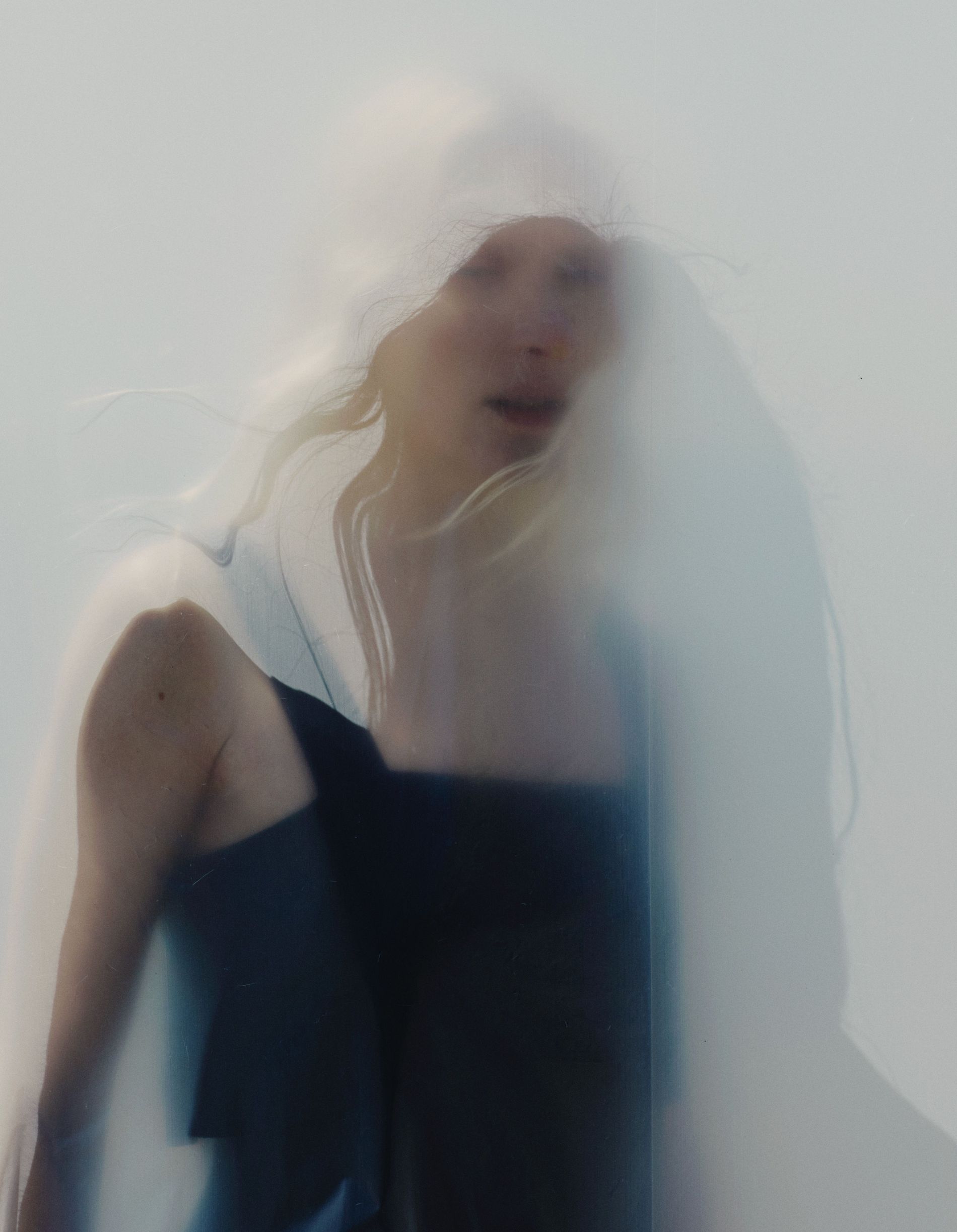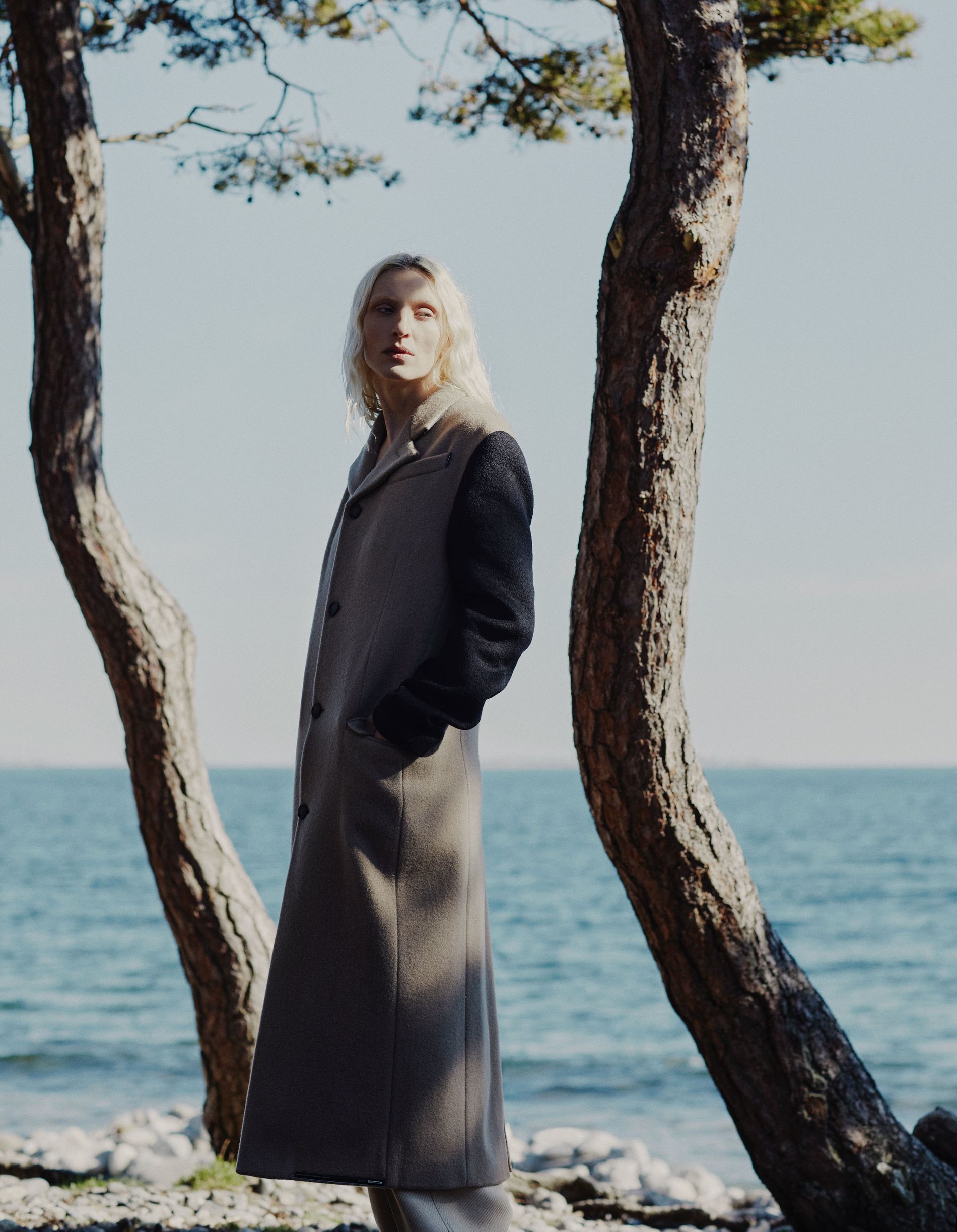 Stillness is one aspect of your work. These mannequins remind me of the Swedish Grace period, Orrefors figure engravings, and Millesgården a bit. They also seem to project serenity. What did they evoke for you?
The mannequins felt like timeless sculptures to me.
What's your own relationship with fashion/clothing?
I have always been very interested in clothing. It can be a way to present yourself. I am not super interested in trends, but I grew up in the '70s, and glitter and glamour weren't really allowed; maybe that's why elegance and beautiful garments are so appealing to me. It was wonderful to spend weeks at the Costume Institute at The Met. Seeing the garments and the care and respect everyone had for them, the atelier where things get restored, and the beautiful library. I like the idea of taking clothing seriously.
What surprised you, or what did you learn, when shooting these pieces?
I was surprised by the range of pieces from Karl's collections over the years. I have such respect for his body of work. And I was also so impressed by Andrew Bolton's knowledge. He knows all the information in detail about the garments, and I learned a lot from him.
Old Master portraits have inspired some of your work. Do you feel that the photos you have taken for The Met in some way are a portrait of Lagerfeld?
That was my aim, to capture Lagerfeld's work as a portrait: to use inspiration from his life [and] experimental methods he would have liked, such as solarization and shadows of the mannequins. [I also used] personal belongings—such as his gloves, jewelry, and fan—as an homage.