It was easy to overlook the elaborate makeup liner at Max Mara's 2024 resort show . Below, Vogue Scandinavia digs into the delicate details
Hosted in the grand Blue Hall of Stockholm's City Hall (the very same venue where Nobel recipients are awarded) Max Mara's 2024 resort collection was an ode to Scandinavian culture. Inspired by the region's rich mythos, folk costumes, and an undeniably Nordic notion of 'vemod' (melancholy, for the lack of a better translation), the looks were permeated with easy-to-miss references.
The detailing, with traditional tassels and studs sprinkled throughout, crescendoed towards the end in which a sprinkling of florals on sheer chiffon floated down the stone steps. The entire collection took on a neutral colour scheme that has become synonymous with both the region and Max Mara, spanning creamy whites and stark blacks alongside an undeniable Nordic, greige iteration of the Italian house's emblematic camel.
Yet among the sartorial references, it was the under-reported eye makeup that made the biggest impact. "I always envisaged a Nordic look, which in my mind is a no makeup look," says creative director Ian Griffiths. "When I think of Midsommar I think of fresh, clean beauty that seems to glow from within and at the same time feels like the sheen of early morning dew," he continues, also pointing out the scene in a fairy tale when the various characters arrive at the Royal Palace for the grand ball in reference to the location. "A beautiful clear skin that is illuminated as if by the magic of an enchanted evening.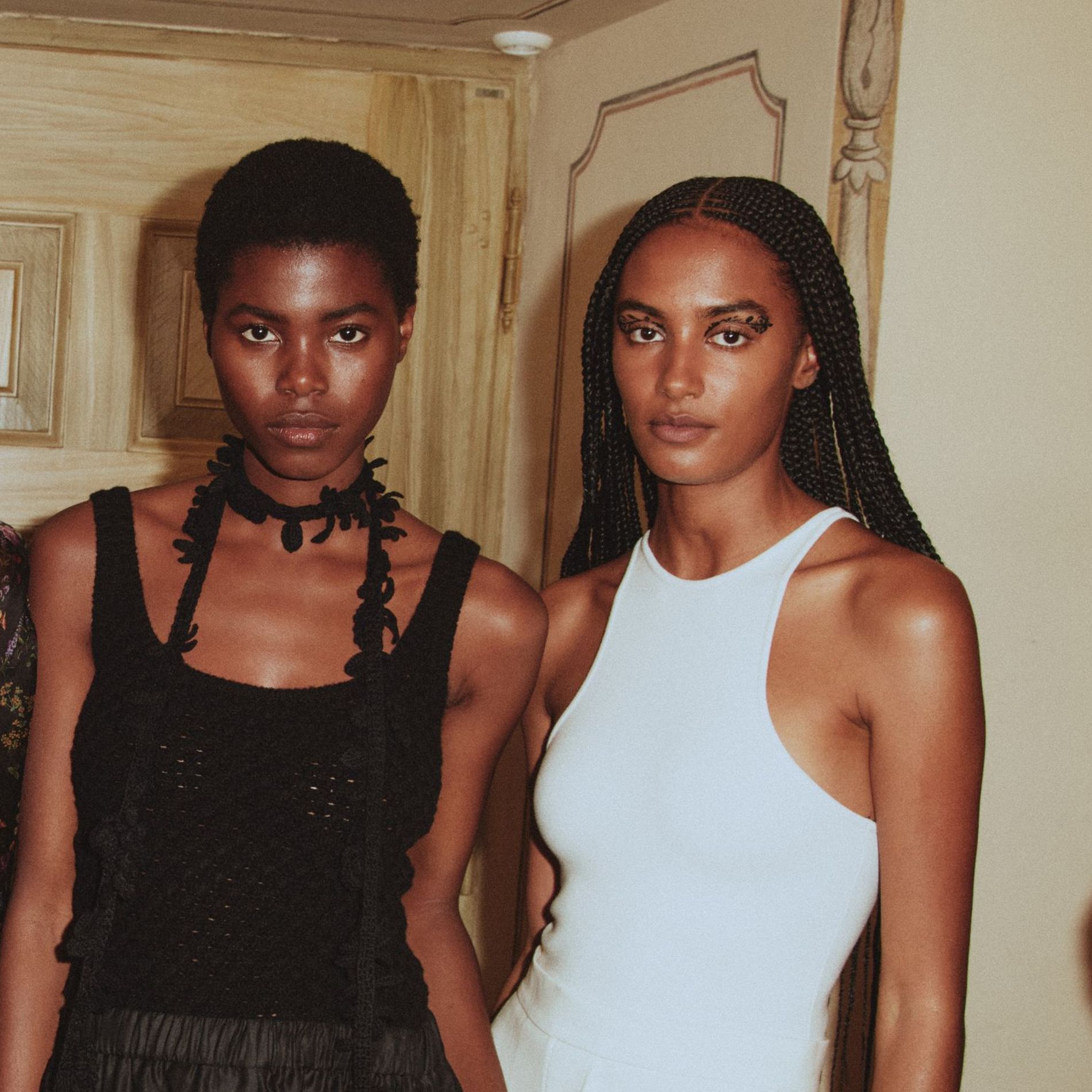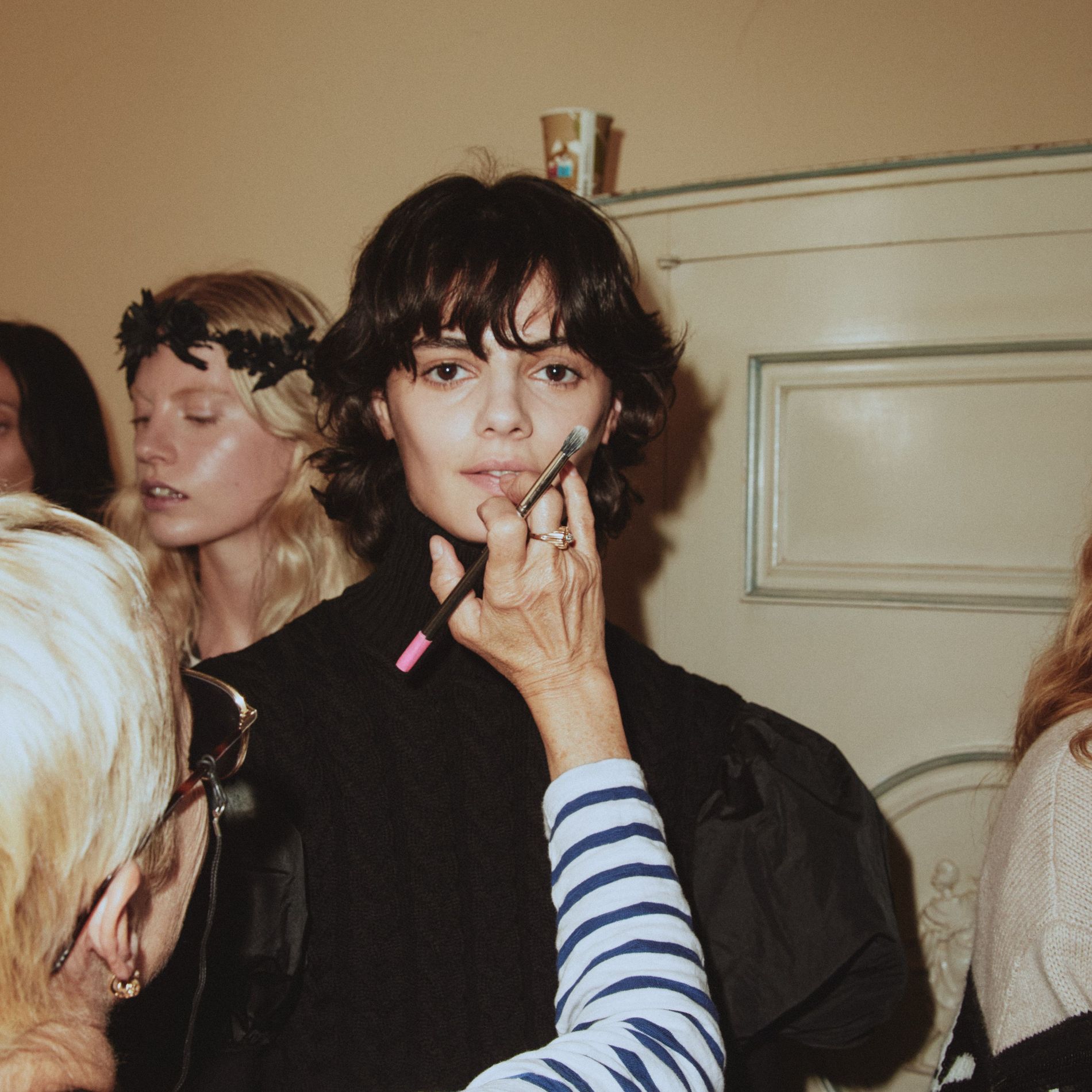 This season, Griffiths found his muse in the first female Nobel prize recipient, Swedish author Selma Lagerlöf. At first glance, the liner took on a fantastical element – almost reminiscent of the cover to the author's most famous work and a staple of Swedish literary education The Wonderful Adventures of Nils, which sees the shrunken titular character travel across the Swedish countryside on the back of a migrating goose.
Upon closer inspection however, it was clear that the intricate eye look played with our region's romantic notion for flowers. "In fact the resemblance to flying geese was serendipitous," says Griffiths. In fact, the makeup was in homage to the longstanding Midsummer tradition of collecting seven flowers from seven fields to dream about the person you will marry, depicting tiny sections of meadow flowers painted and applied above the lids to highlight the collection's theme. "But having applied one or two, we realised that these tiny plants also look like geese flying in formation," says Griffiths.
While the look may be hard to replicate at home, it is in keeping with Griffiths' and Max Mara's evocative creativity – finding the women and iconography which most enraptures whatever destination the brand chooses for its cruise collection. Paying its respect in a quiet, yet impactful way.