Exclusively for Vogue Scandinavia, these are 20 top shopping picks from the Norwegian master of all things maximalist, Marianne Theodorsen
All products featured on Vogue are independently selected by our editors. However, when you buy something through our retail links, we may earn an affiliate commission.
When it comes to fearlessly and creatively embracing colour, pattern and adornment, Norwegian style maven Marianne Theodorsen is Scandinavia's poster girl. Consistently donning the brightest of palettes and most playful of accessories, there's just something about Theodorsen's take on maximalism that inherently sparks joy.
"I realised that dressing in colours did so much more for me, not to mention my mood, so I guess somehow it's just in my DNA," Theodorsen tells Vogue Scandinavia. Here, we take her lead for the best investments for mood-boosting wardrobe gems: from a turquoise Bottega Veneta tote to saccharine pink heart-shaped Saint Laurent shades.
Scroll on to discover Theodorsen's vibrant 20 piece shopping edit.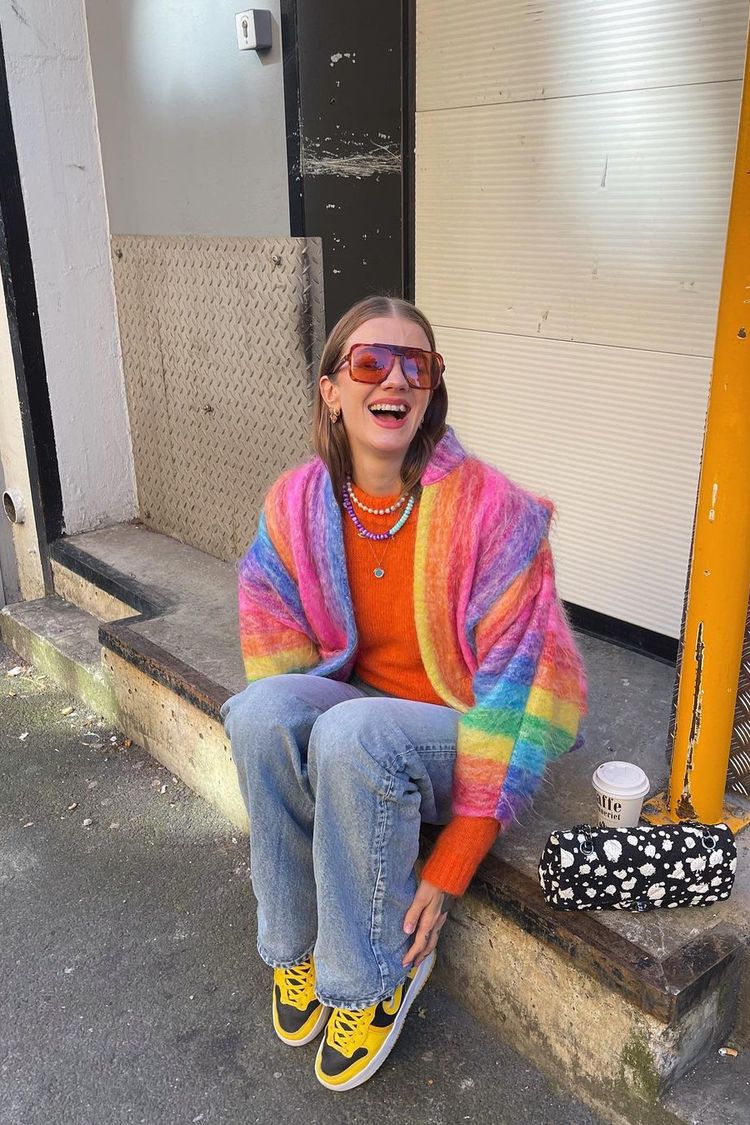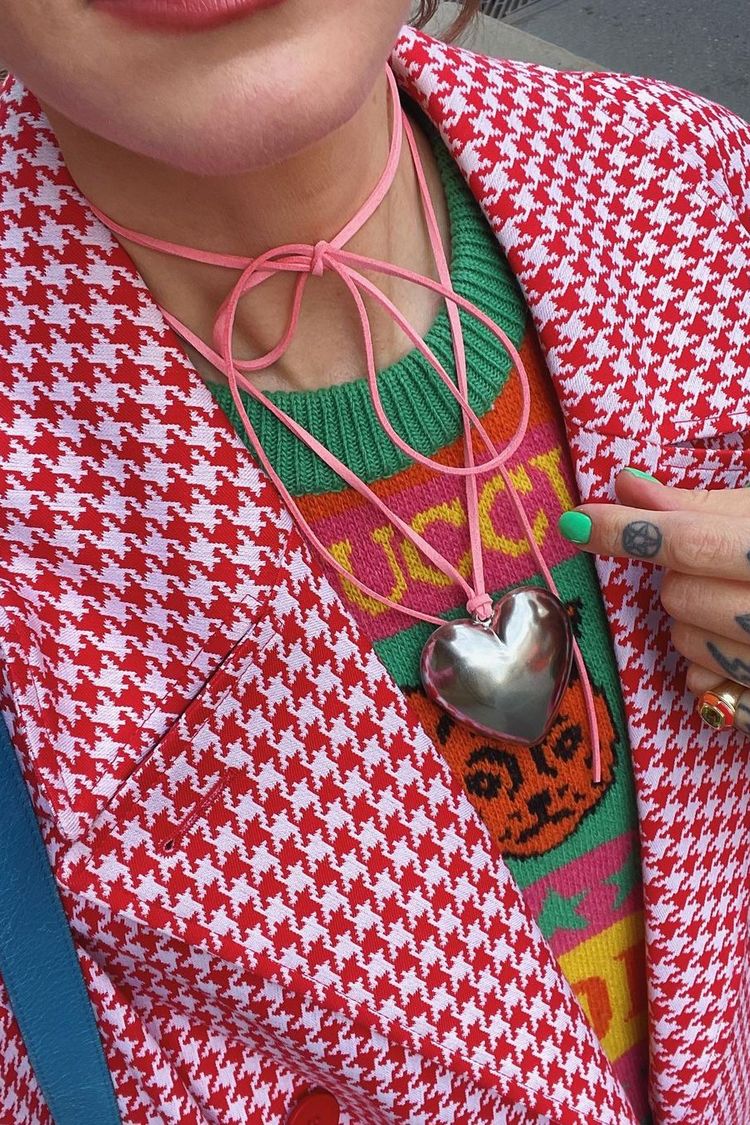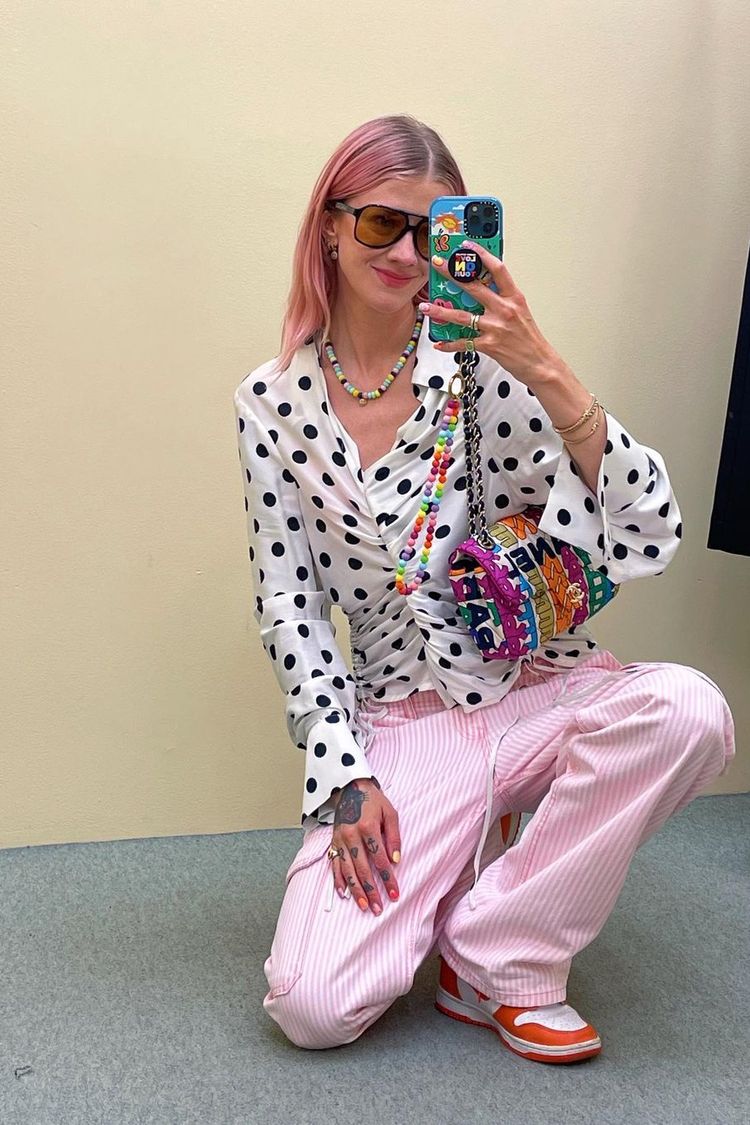 Why and how does colourful, maximalist fashion resonate with you personally?
I'm not sure why I am so attracted to colourful, maximalist pieces, but it's been that way ever since I was a kid - even though I desperately tried to fit into the Scandi minimalism vibe for a while when I was younger. Eventually I realised that dressing in colours did so much more for me, not to mention my mood, so I guess somehow it's just in my DNA.
When shopping for colourful and fun fashion, what are one or two things that you look for?
After having kids I look much more for things that can be worn everyday, but I also like to spice up my closet with real pieces, so I just look for items that speak to me. I don't necessarily have a checklist other that the item being wearable for more than one occasion. Clothes and shoes and bags are meant to be worn, and it's super important for me that whatever I buy is comfortable as well as wearable.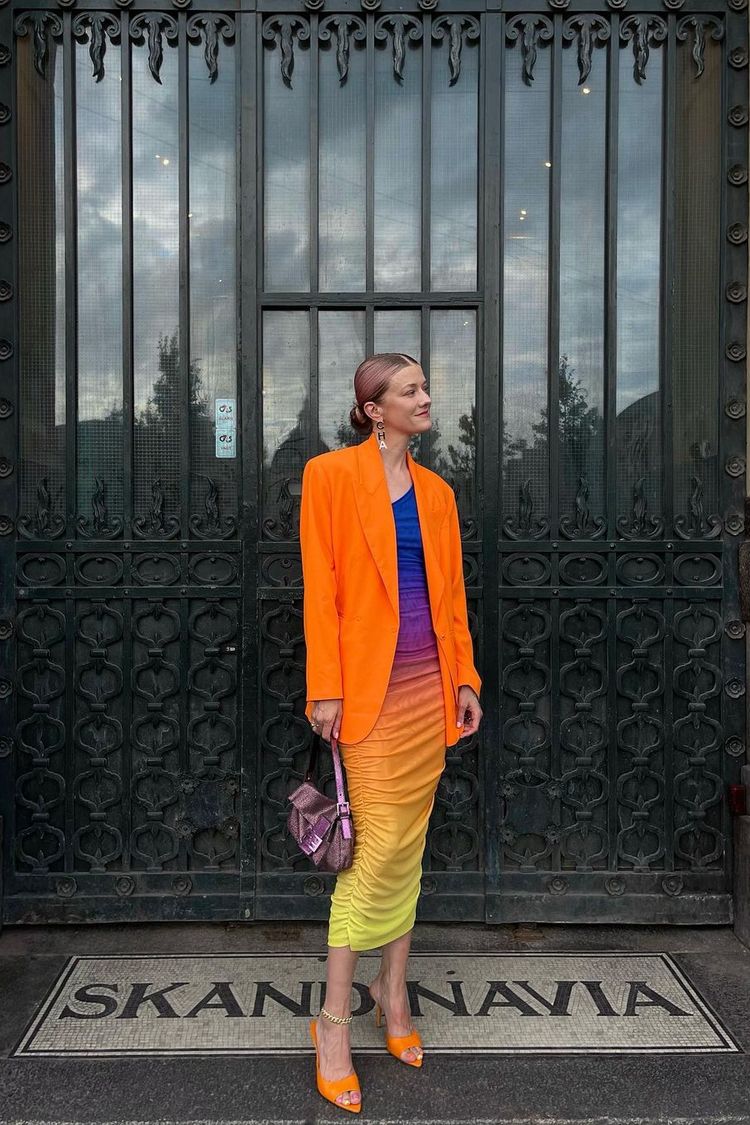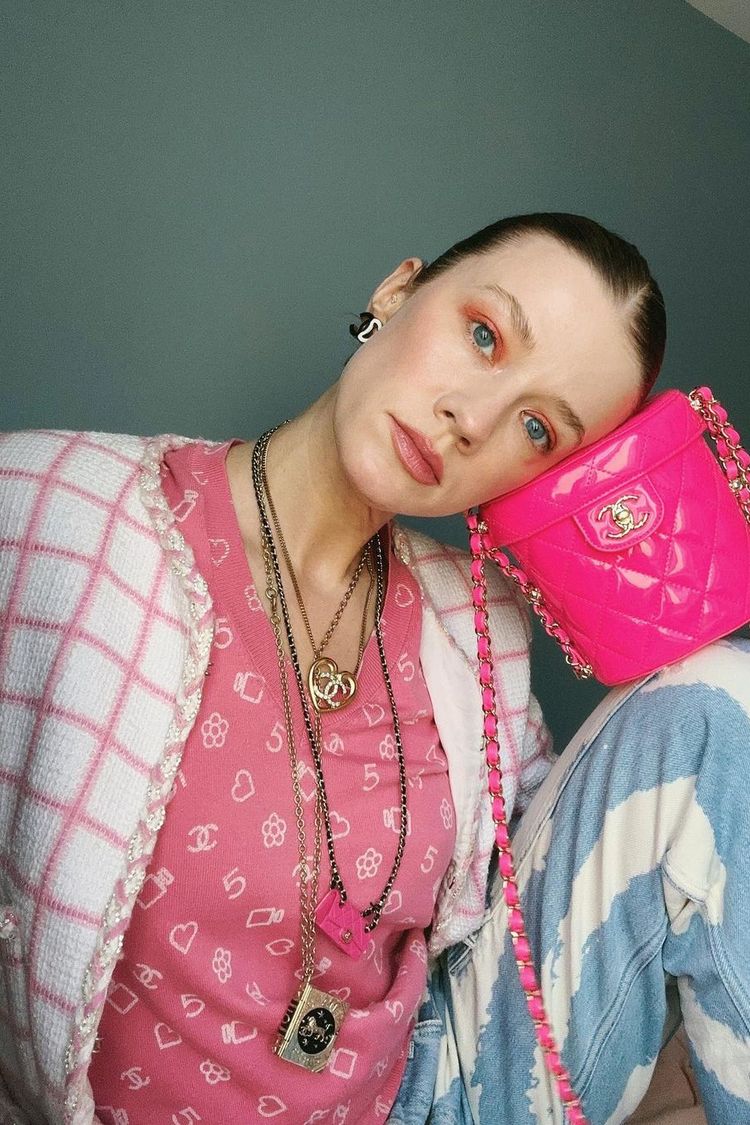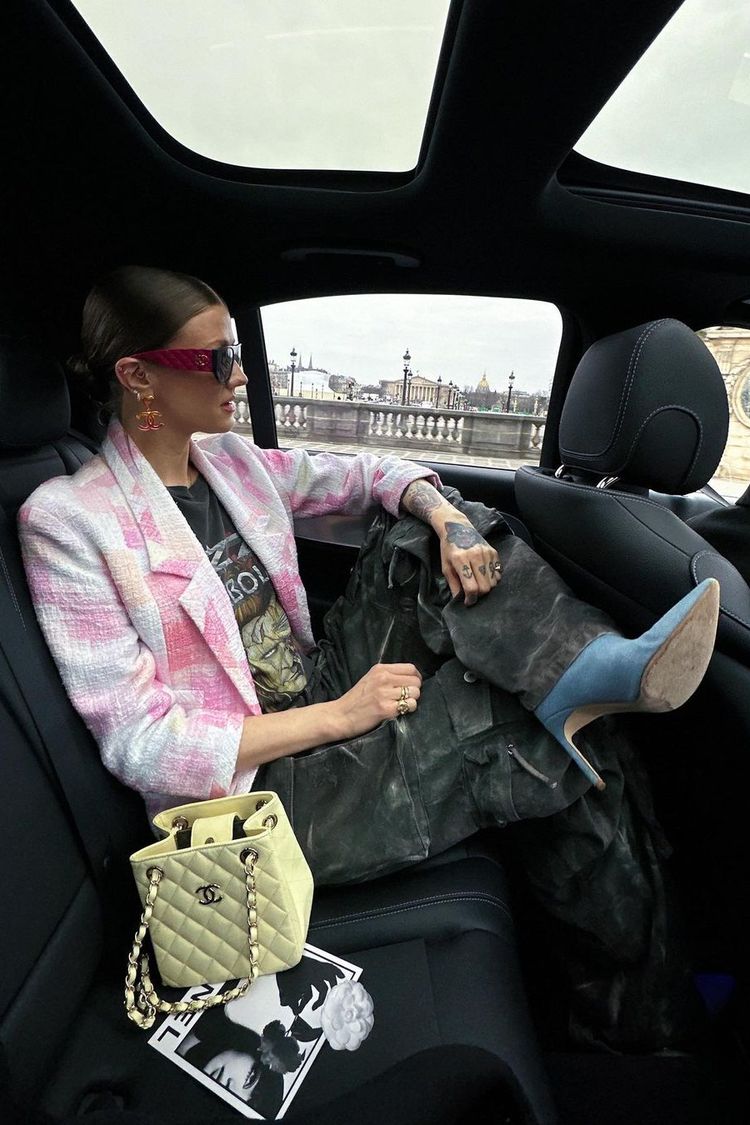 Do you have an upcoming trip where you will wearing something special?
I just found a vintage Blumarine dress from 2003 that ticks all the boxes for me, and I can't wait to wear it for an upcoming summer party that I'm attending in June.
In what ways is your personal style reflected in this selection?
It's quirky and full of color with couple of staples in between. Just like my wardrobe.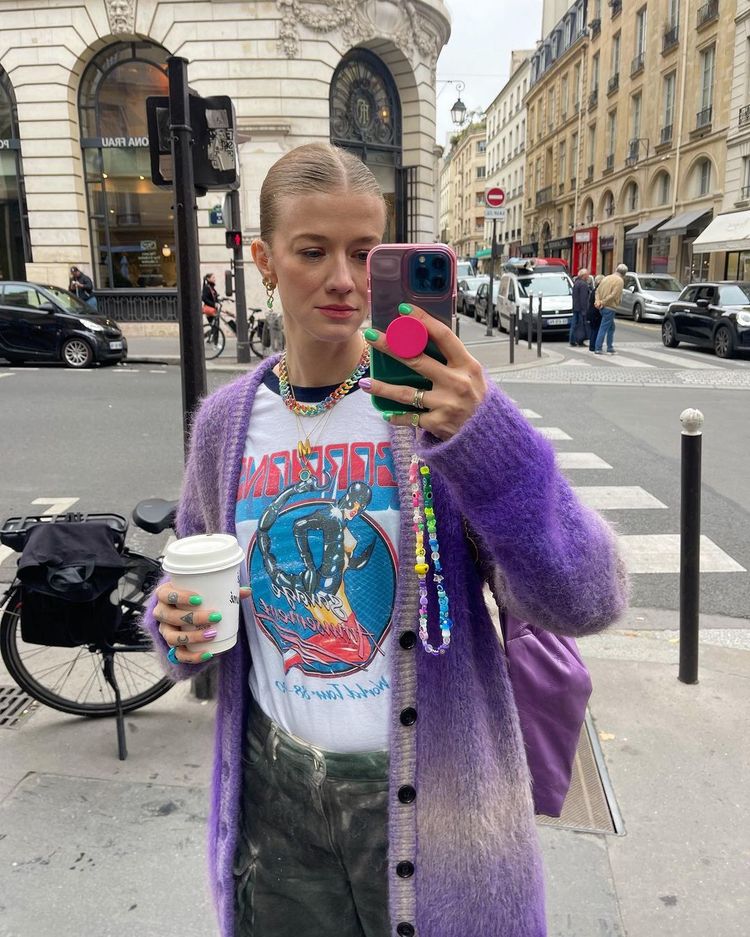 Which items in this selection are extra special to you?
I love, love, love to wear jewellery. It really adds such a personal touch to your outfit. Norwegian brand Kolours Jewellery makes the most beautiful pieces, and I've had my eyes set on the pink sapphire bracelet for a while now.
The knitted dress from The Attico is the kind of dress I'd wear for both parties and every day. It's so easy to dress up and down depending on what jacket and what shoes you wear with it.