Makeup that acts as skincare promises to leave your complexion with a next-level, ethereal glow
All products featured on Vogue are independently selected by our editors. However, when you buy something through our retail links, we may earn an affiliate commission.
At one point in time, the sole purpose of foundation was to mask the skin, while playful pops of colour served only as embellishment. However, as skincare has increasingly become the focus of our post-pandemic beauty routines, makeup has been forced to evolve. Instead of defaulting to heavy, opaque textures, our bases and blushers are becoming increasingly 'skinified' to suit our increasingly streamlined routines.
This is a movement that Newby Hands, global beauty director for Net-A-Porter, sums up as the trend for 'status skin' that shows no signs of slowing down. "Perhaps the biggest shift we've seen, and are continuing to see develop, is how for many people skincare has now become their new makeup," says Hands, adding that this has translated to an increase in customers purchasing lighter bases and tinted foundations as opposed to full coverage foundations. "It's refreshing to see, in particular, Gen Z and younger millennial consumers as leaders of this movement, owning their natural skin and true selves. Customers are no longer wishing to cover up their complexions."
Enter hybrid, multi-tasking products where skincare benefits are added to makeup formulas to elevate the experience and visibly improve the quality of your skin with each wear. The idea isn't exactly new. In fact, it was the premise for Gucci Westman, makeup artist to Jennifer Anniston, to launch her own brand Westman Atelier with good-for-skin, clean ingredients and the tag line 'Consciously Crafted Beauty' in 2019. These include antioxidants and skin plumping hyaluronic acid in the Super Loaded Tinted Highlight, which also delivers an enviable glow to cheekbones and eyelids. Westman calls her Vital Skin Foundation Stick as "true skincare formulation" on account of the vegetable-derived squalane, phytosphingosine and raspberry cell extract in the formula that preserves skin's moisture and elasticity. "They really work on calming and soothing," Westman explains, which was important to her as a rosacea sufferer.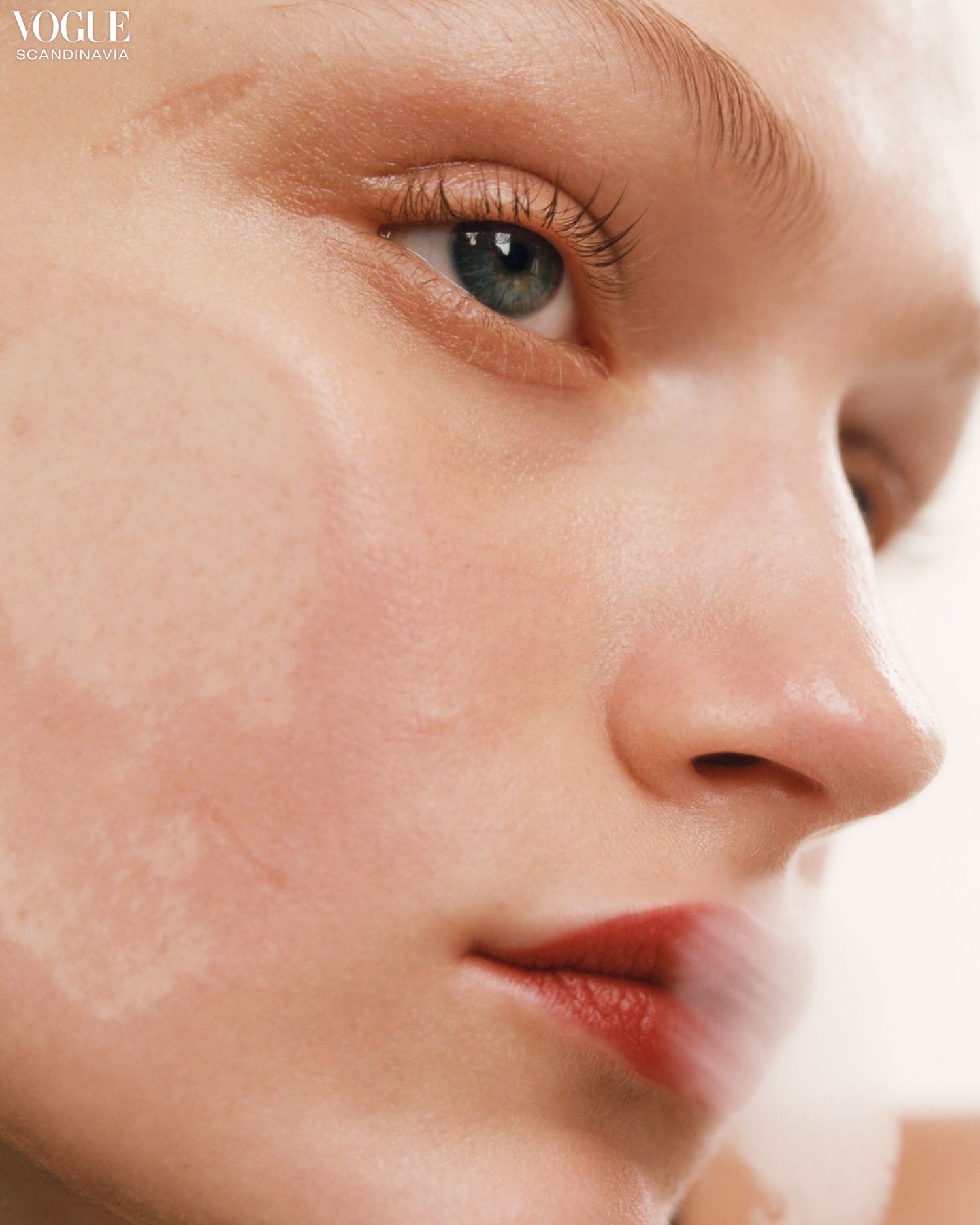 Photo: Benjamin Vnuk
But now the trend has gone mainstream, with higher and higher concentrations of skincare actives flooding the industry's makeup offerings. As the name implies, YSL Beauty's new NU Bare Look Skin Tint creates a barely-there base that lets freckles shine through and boasts a 90 per cent skincare base, infused with glycerin, hyaluronic acid, and marshmallow.
Similarly, Chanel's No.1 de Chanel Revitalizing Foundation is brimming with the same potent red camellia extract used throughout the skincare line. This botanical extract contains a high concentration of protocatechuic acid, a powerful antioxidant, that has also been found to slow down the onset of cellular senescence, a natural process in which ageing skin cells stop dividing and lie dormant, disrupting other healthy cells and causing dryness and slackness in the skin.
Elsewhere, Estelle & Thild has focused its efforts on protecting the skin against blue light with its Biomineral Perfecting Serum Primer, a two-in-one serum and primer that harnesses probiotic lactobacillus and the herbal plant extract marrubium vulgare to strengthen the skin barrier and protect against screen light. "Waves of blue light from electronic devices can cause cell shrinkage, pigmentation and generally speeds up the ageing process," Clarissa Skoglund, product manager at Estelle & Thild, warns. "Worse still, 60 minutes of exposure is enough to trigger these reactions and potentially damage the skin."
Also tapping into the trend is Rose Inc with its Blush Divine Radiant Lip & Cheek Colour, a highly pigmented cream infused with squalane to hydrate and plump the skin, while the addition of marine ferment extract helps to balance oil production. Elemis Superfood Glow Priming Moisturiser is another stand out all-in-one product laced with probiotics to support the skin's barrier that can be used as a daily moisturiser, primer and even as a glitter-free highlighter when daubed on the top of cheekbones. Proof that skincare and makeup can happily co-exist with no compromise.
---
The best makeup with skincare benefits